In this beginner oriented tutorial using the Sony A6400 I will first go over the basic concepts of Exposure using the exposure triangle illustration I made a while back. I will then go over Aperture Priority Mode, Shutter Priority Mode, Manual Mode, and Bulb Mode in detail.
I really worked hard on this tutorial and tried to lay out the fundamental concepts to photography and then incorporate those concepts into each camera mode mentioned above. I set up a lab scene and used the Sigma 56mm f/1.4 DC DN Lens mounted to the Sony A6400 for this demonstration/ tutorial.
Please let me know what you think and I recommend following along with your camera and pausing the video as needed to try out the various concepts and settings demonstrated in this video. I am personally a hands-on visual learner, so this video is optimized for people that learn best in that way.
I really hope this tutorial will help those looking to learn more bring their photography to the next level. But also gain those fundamental concepts that make photography such an amazingly powerful and creative art form.
Sony A6400 Tutorial | Aperture, Shutter Speed, Manual Mode, and Bulb Mode Explained
VIdeo Navigation Links:
Intro: 0:06
Exposure Triangle: 0:42
Aperture Priority Mode: 6:22
Shutter Aperture Priority Mode: 11:33
Manual Mode: 15:30
Bulb Mode: 22:40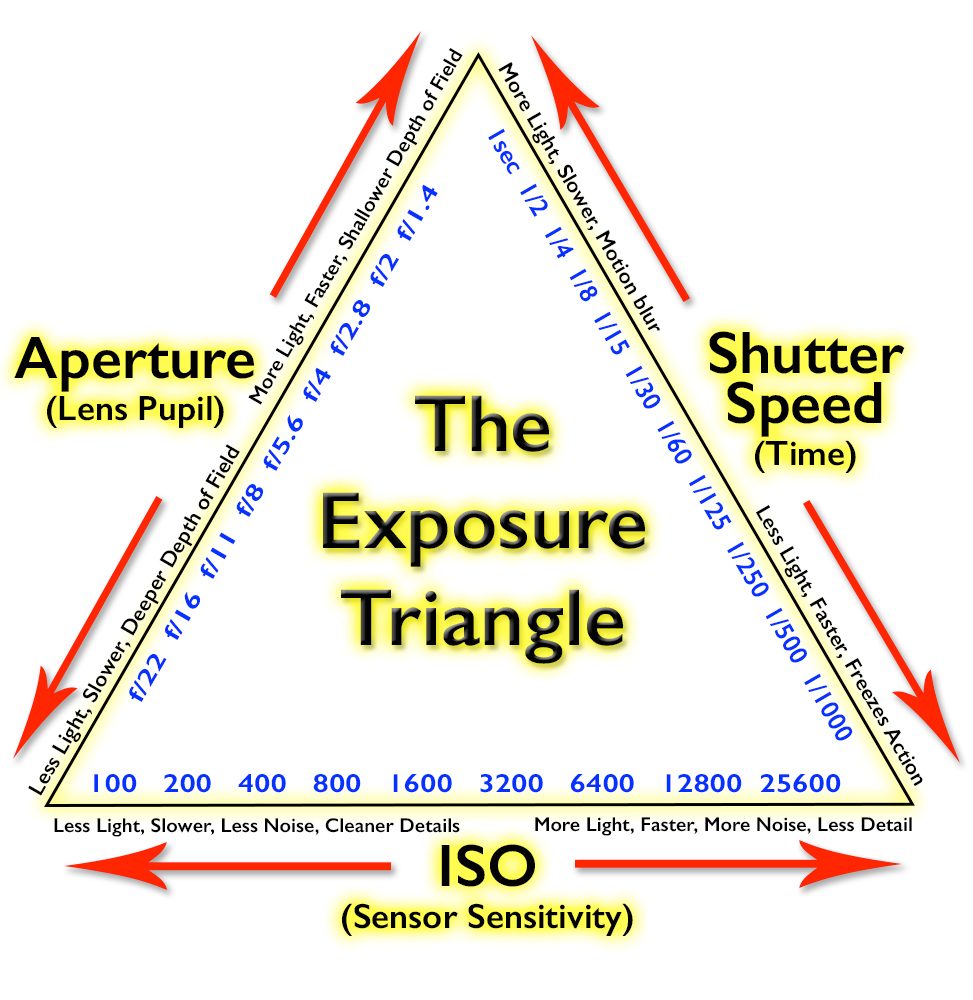 Sony A6400 Firmware Update and Help Guide
Since the time I had this camera for review, a new Firmware Update has come out for the Sony A6400 mirrorless camera that supports Animal Eye Autofocus!! The new firmware v2.0 can be downloaded over at Sony's website for both Windows and MacOS operating systems.
The Sony A6400 Help Guide can be found here >>
Recommended A6400 Accessories:
Lenses:
If you are looking to really get the most out of your Sony A6400, then you must consider some addition optics for your tool chest. All the E-Mount Lenses available will work, but the APS-C Crop factor style lenses are a bit smaller and lighter when compared to the full frame E-mount lenses. You can also use lens adapters and utilize almost any lens on the Sony A6400 which is both remarkable and extremely versatile.
Power Related:
The Sony A6400 has pretty poor battery life overall, so I recommend getting at least 2 extra NP-FW50 batteries for those long days of shooting or recording video. You can also opt for a aftermarket Vello BG-S5 battery grip which holds two batteries and also helps with the ergonomics when using larger heavy lenses.
Ergonomics Related:
When it comes to ergonomics the A6400 is pretty good overall, but for extended use and when using with larger heavier lenses you can utilize a few different accessories to help yourself out.
Protection and Cleaning:
Expanding your Creativity:
Closing Remarks
That is about it for this tutorial article and I really hope you guys got something out of it. Please let me know what you think, because I always baccarat siteleri want to improve my videos and articles, and also be sure to ask questions in the comments are below if you have them. I'm happy to help and I really enjoy reading your comments! Have a great day, Jay
Gear Used: