92
APS-C Mirrorless Camera
Check Today's Price @ BHPhoto
In this Sony A6400 mirrorless camera review I will go over everything you need to know with a real world perspective using tons of sample photos, 4k video, and much more. For this review I got the Sony A6400 with the E 18-135mm f/3.5-5.6 OSS lens, and the top quality Sony FE 70-200mm f/2.8 GM OSS Lens courtesy of BHPhoto.
However, I also took a few shots with my Canon EF 135mm f/2 L Lens and old school fully manual Minolta MC 50mm f/1.4 Rokkor-X Lens using lens adapters, to illustrate the amazing versatility a mirrorless camera like the A6400 offers.
I tested out all the key features of the A6400 including high speed sports, night time photography, 4k video, picture effects, lab testing, portraits of the kids, and even some HDR photography. I actually found some really old fire trucks and I can't wait to show the HDR results to you! I also tried out the 180 flip screen in the real world as if I were actually using the camera for vlogging purposes. Strap in for this review, because it's really going to be a special one.
The Sony A6400 is the latest aps-c crop factor mirrorless camera from Sony, and it offers a more affordable price point when compared the current flagship A6500 which I Reviewed Here. I also created some How-To videos for the A6500 which will absolutely apply to the A6400, so be sure to check them in my Camera Tutorials Area Here >>
Out of the gate the A6400 does not have the built in sensor stabilization that the Sony A6500 has, but it's only $900 US vs $1100 US at the time of this review, and does offer some other features like the awesome 180 degree flip touchscreen for example, which make it an excellent choice for selfie style photos and video. It also has the latest AF tracking technology which is clearly next level and beyond awesome.
Here are a few photos of the A6400 I took showing off the camera body and with the two lenses I got with it for this review.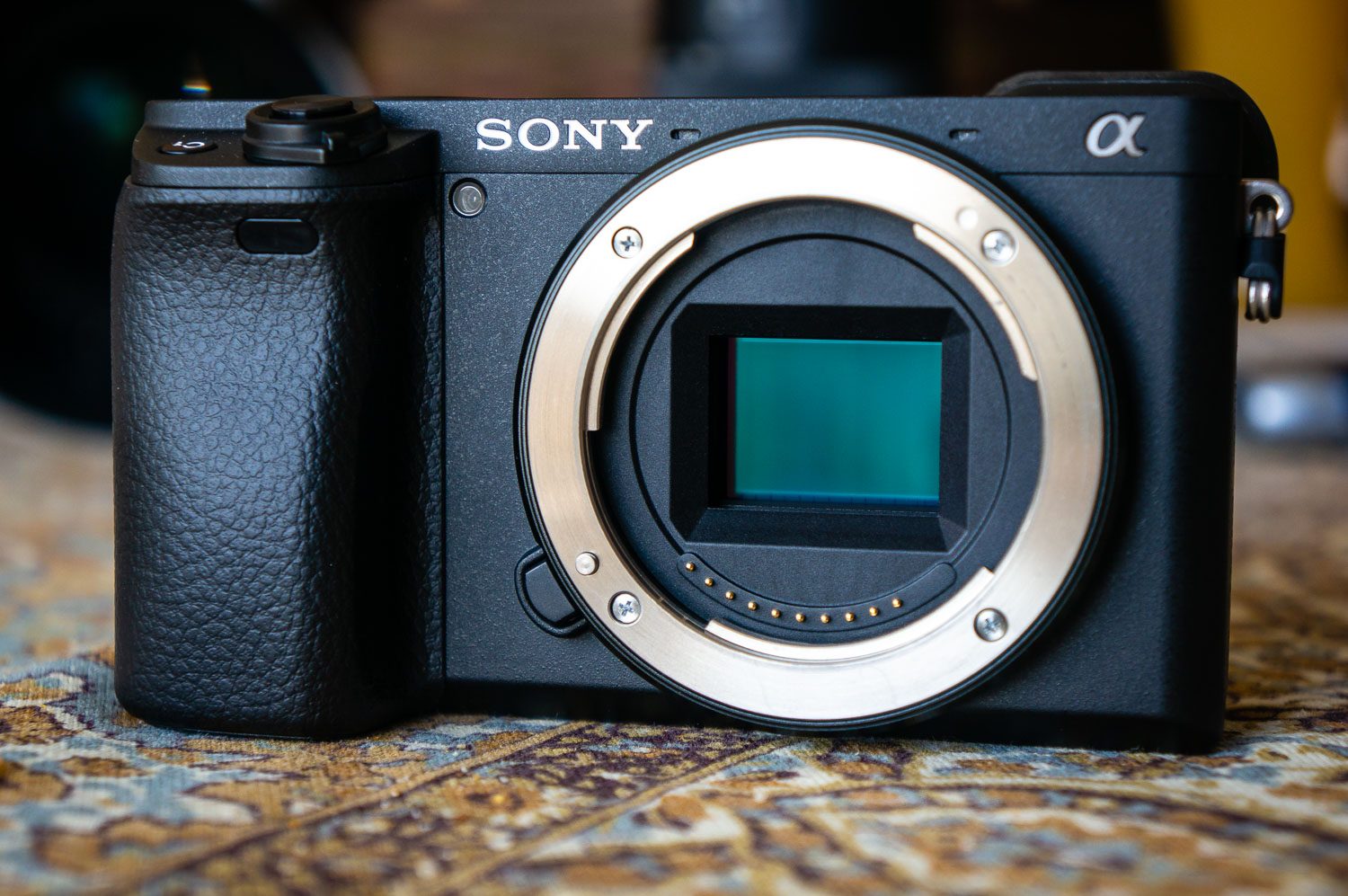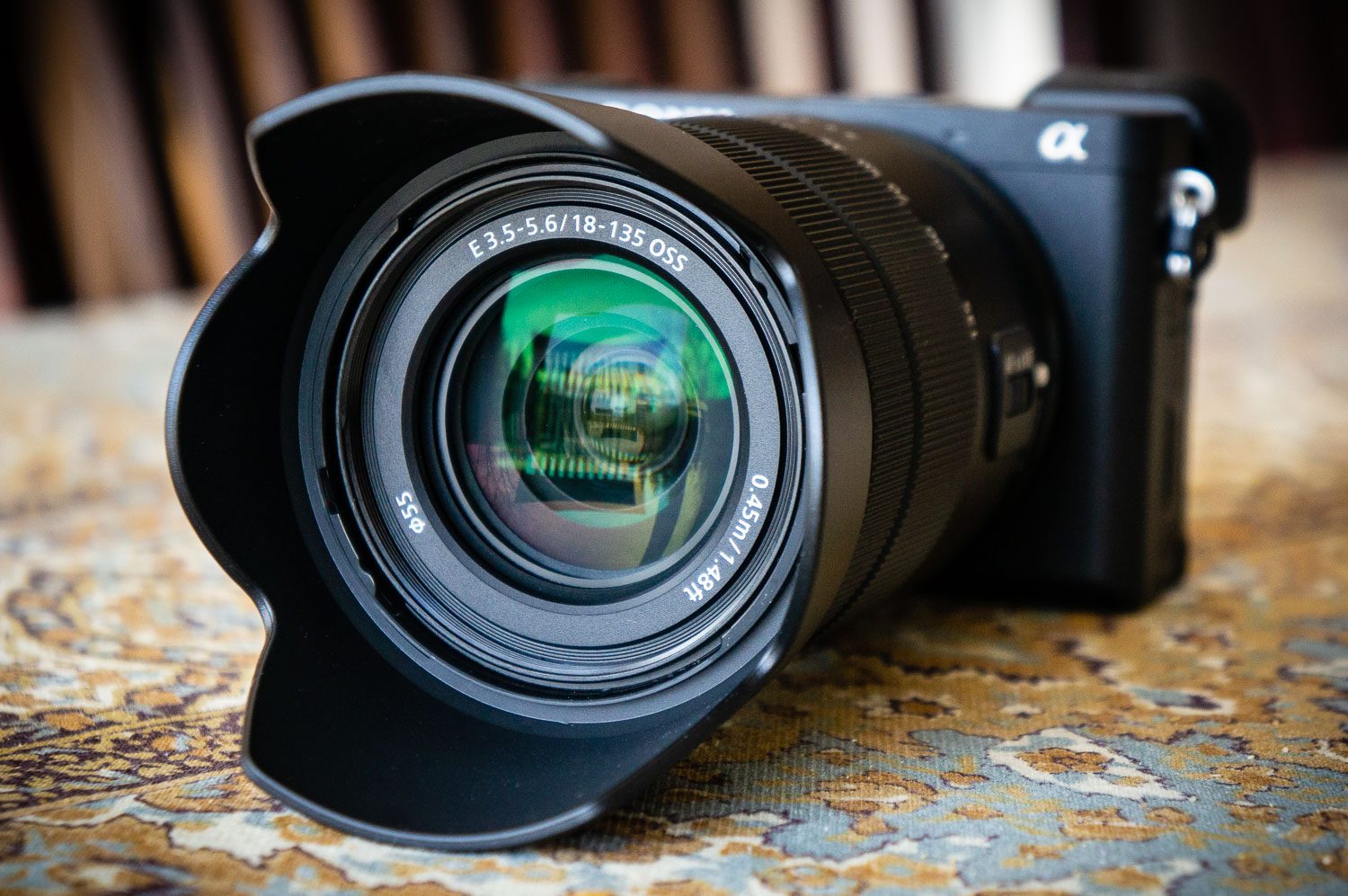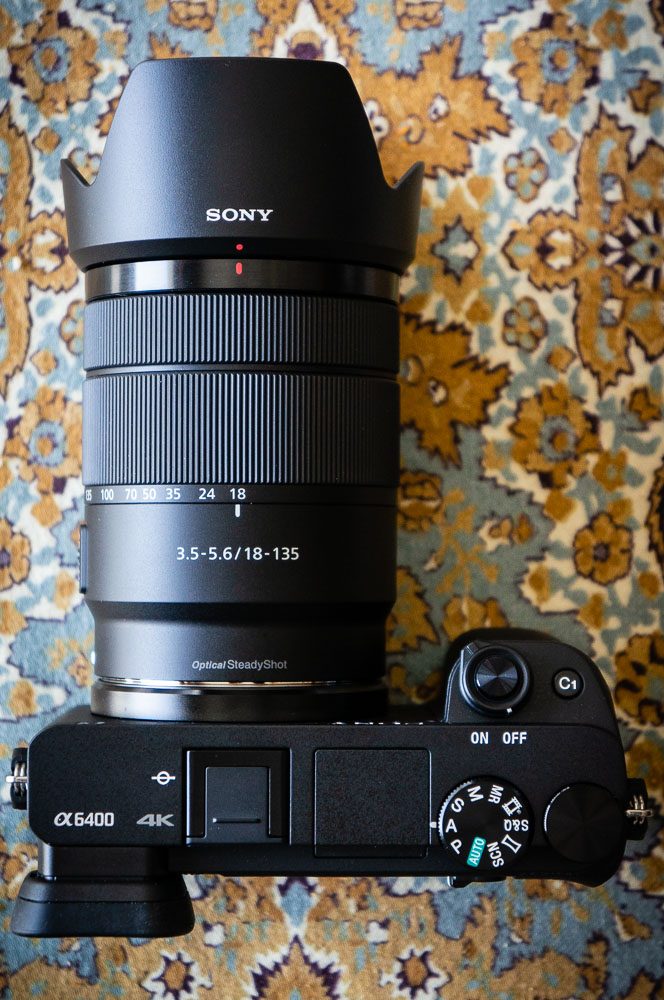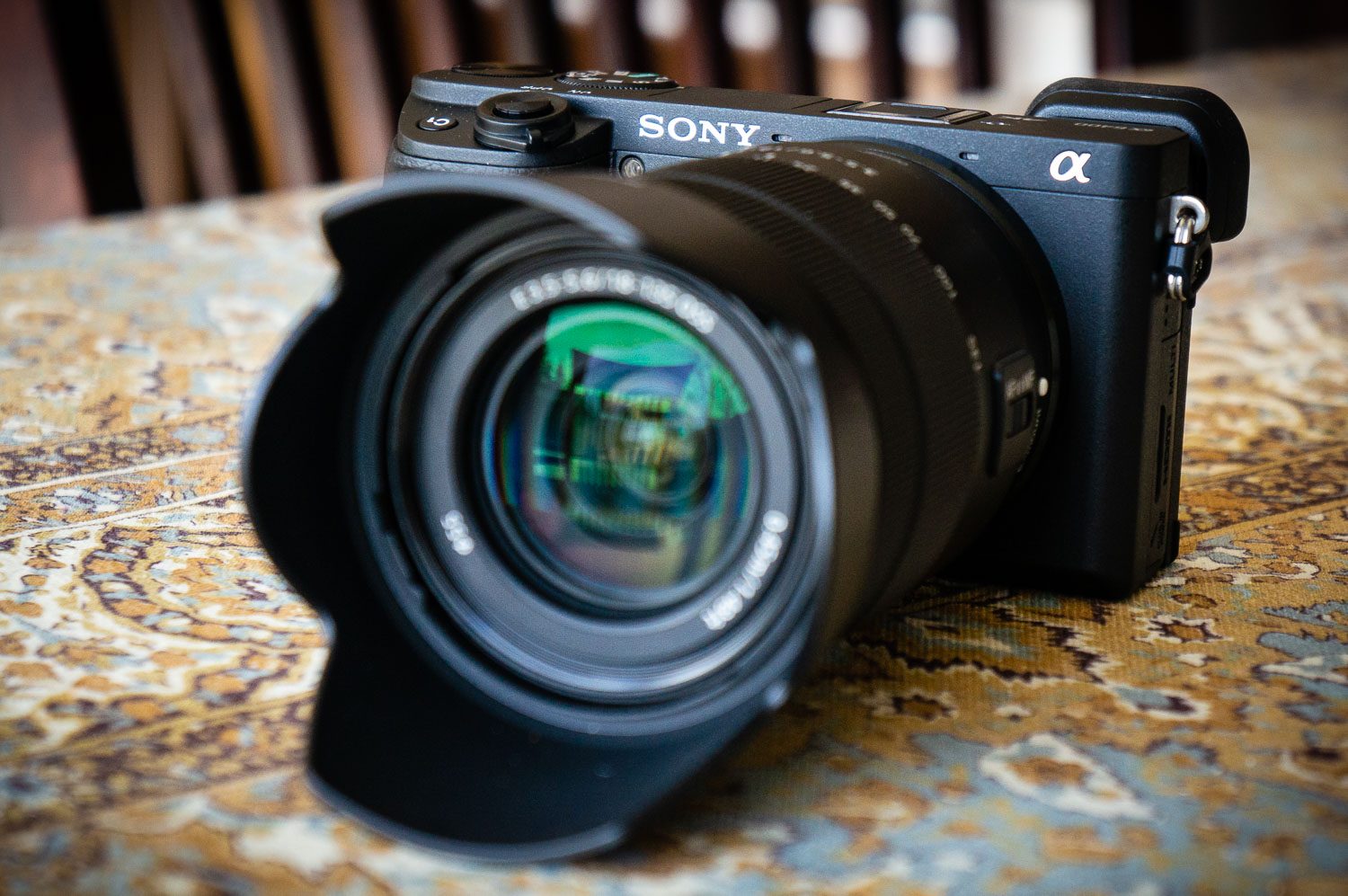 The A6400 is the replacement to the A6300, since Sony has now discontinued that camera. The A6300 is also and excellent mirrorless camera and if you pick one up you will not be disappointed. For more details check out My Sony A6300 Over Here >> . The older but still awesome bang for the buck Sony A6000 is still available and is currently going for $550 US at the time of this article. My Sony A6000 Review is Here >>
New AF Tracking Abilities: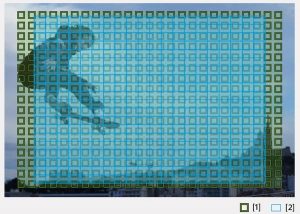 With and impressive near edge to edge 425 Phase- & Contrast-Detect AF Points, the Sony A6400 is a fast focus tracking beast!
For example, the Eye AF will track and then when the subject turns away the camera will automatically switch to object tracking mode and then will switch back to eye af when it sees the face again. This seamless tracking is a huge improvement and creates a near 90% accurate hit rate. I was super impressed to say the least.
Full Time Focus Tracking Promo Video from Sony
Testing out the A6400 in the field I can tell you it works as advertised just like you see in this video promo from Sony below. It's really amazing to say the least and very significant leap in autofocus abilities.
The awesome 180 flipping touchscreen articulates upward, so if you are using an accessory in the hot shoe, it will obstruct the screen depending on the size. As I have said in the past, I want the amazing Sony A99 II style articulating screen (My A99 II Review is Here), and perhaps one day Sony will provide us with that style instead, but for now this is a welcomed improvement and honestly appeals to me greatly.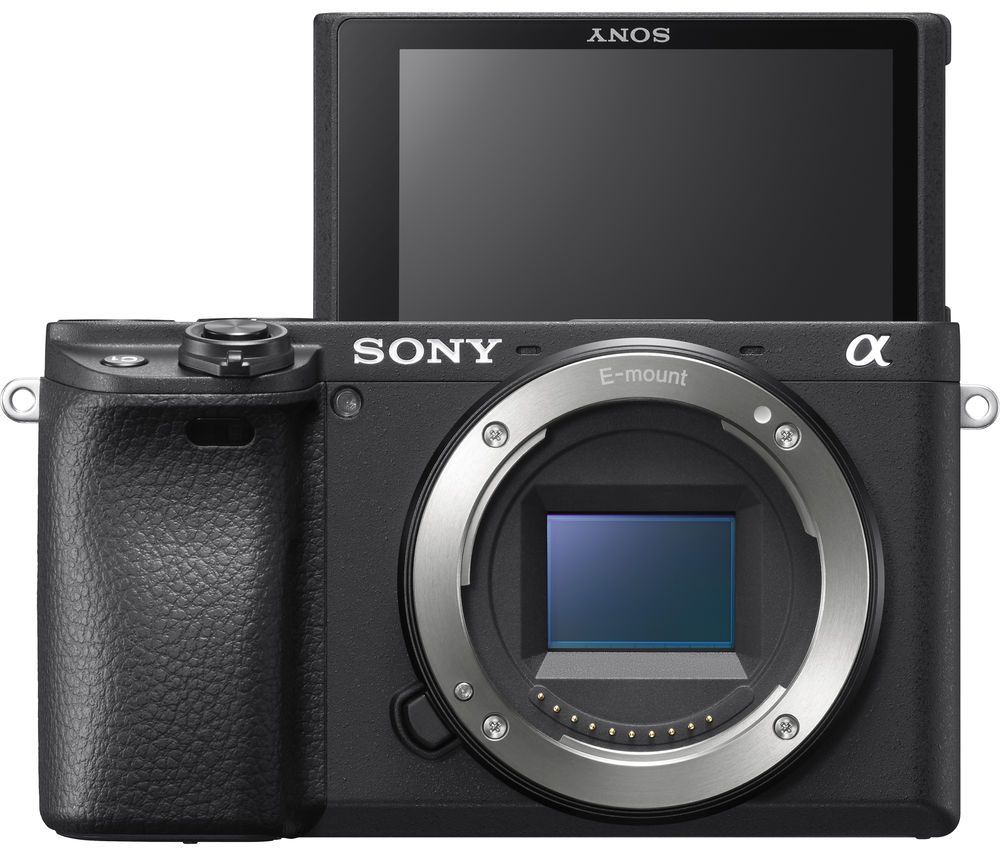 The Sony A6400 also features a built in Timelapse Mode which Sony calls Interval Shooting.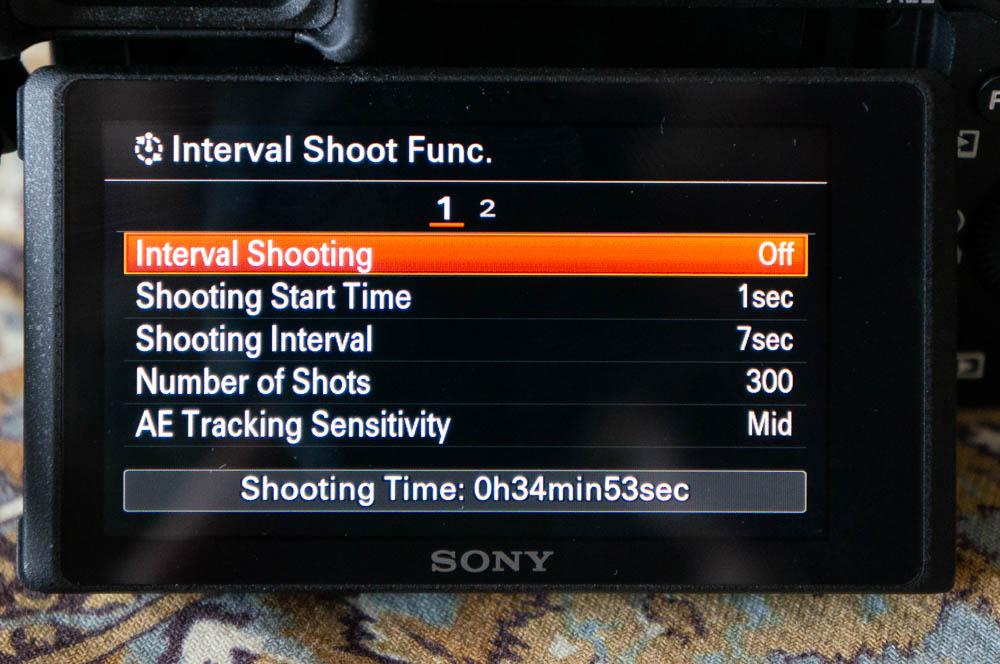 The Sony A6400 also has advanced movie functions like slow motion (up to 5x) and quick motion (up to 60x) can be recorded in the camera, without post-processing on the computer. In addition 120fps high-speed shooting in Full HD can be used to create high-quality slow-motion footage in post-production. Proxy movie recording allows easier editing and previewing, and the photo capture feature lets you extract stills from recorded movies as well.
Touch Focus and Tracking:
The Touch Pad function allows you to easily move the focus position while you're looking through the viewfinder. Just slide your finger across the screen until you find the desired point you want to focus on. This feature is awesome and way better than a joystick believe it or not!
When you want to shift the focus, even to the edge of the frame, just simple touch the screen. With the Touch Shutter feature enabled, you can set the focus and trip the shutter with a single touch. A great feature for those hard to get smiles and what not.
The Touch Tracking function allows you to simply touch the screen which activates Real-time Tracking for either stills or movies. The camera will then instantly lock onto the target and keep it in constant focus for your regardless of movement.
Is The A6400 Worth Upgrading To??
I really want to get this camera!! It's perfect for what I need and do. The flip screen is a critical feature for somebody like myself who makes videos all the time in front of the camera. I also need a 4k video capable camera for my review work, and the flip screen would drastically speed up my workflow and output quality. I still use my Nex-6 for all my review work pretty much, so that just goes to show you how good and reliable the Sony products are in the real world.
My Nex-6 is a workhorse, but the technology has evolved so much since them, and it's really time to step up the production quality. Because the Nex-6 has no flip screen I often use a TV with and HDMI cable hooked up to the camera so I can see myself for the review as I talk to the camera and what not. However, in the field I am blind and need to check the footage for framing and composition, which is very time consuming and requires setting up over and over to get it just right. I'm almost always using a tripod when filming, so the IBIS is not that important for my purposes.
What do you think? Should I bite the bullet and upgrade to the A6400? The $900 price point is something I can justify to myself and it really seems like a no brainer at this point. I would love to go full frame with the A7 III, but I really don't need the full frame for what I do, it costs ~$2000 US, and the A6400 180 flip screen is actually more important to me than the larger full frame sensor sensor. Just some food for thought if you are like me and wondering if it's time to upgrade or go full frame etc…
I'm really thinking I'm better off staying with crop factor for my review work. I can pick up the affordable super fast Sigma E 30mm f/1.4 DC DN Lens, for example, and that will be perfect for recording myself in front of the camera. The Sigma E 56mm f/1.4 DC DN Lens would also be great, but I would need to be to far away from the camera for most of my work. However the Sigma E 16mm f/1.4 DC DN Lens would be awesome for those wide-angle views when doing work in the field. I think I will just use the kit lens for that though and call it a day. By the way, my review if the Sigma 16mm and 30mm f/1.4 DC DN Lenses is here >>
Sony A6400 Key Features:
24.2MP APS-C Exmor CMOS Sensor
BIONZ X Image Processor
NO IBIS (Sensor Stabilization)
NO Headphone Jack
Real-Time Autofocus Tracking – Eye AF & Select Preferred Eye
AI-based subject recognition technology
XGA Tru-Finder 2.36m-Dot OLED EVF
3.0″ 921.6k-Dot 180° Tilting Touchscreen
Touch Shutter, Touch Tracking, Touchpad Focus with EVF
Internal UHD 4K Video, S-Log3, and HLG
Full-pixel readout without pixel binning
No 29 minute record limit
S&Q Motion in Full HD from 1-120 fps
Proxy Movie recording
Built-In Wi-Fi with NFC
425 Phase- & Contrast-Detect AF Points
Up to 11 fps Shooting
Max ISO 102,400
Silent Continuous Shooting @ 8fps
Built-In Timelapse Mode (Interval Shooting)
Weight = 14.22 oz / 403 g (with battery and memory card)
Cost = ~$900 US
More Sony A6400 Camera Body Photos
Sony A6400 Review – Youtube Version
Video Review Navigation:
Intro filmed with A6400: 0:07
Unboxing and Set-Up: 5:04
Quick Field Test: 7:35
Hands-on Camera Body: 8:55
Using the Camera Crash Course: 13:50
My Menu: 17:06
Time-Lapse (interval Shoot): 17:13
Menu System Overview: 20:53
Sample Photos: 27:11
HDR Photos: 31:42
FE 70-200mm: 33:25
Using Lens Adapters: 39:24
New Website: 41:55
4k Sample Video – 46:05
Conclusions: 49:51

My Sony A6400 Review | Real World Content Creators Perspective
Current Best Content Creator Camera option for the Money!
So at the end of the day I would put the A6400 on the top of the list for content creators and/or vloggers looking for the best bang for the buck option as far as overall image quality and versatility are concerned. You can use the 16-50mm kit lens and ket great photo and video quality to start things off, and then get a few higher quality lenses over time if you want to step up your game. The autofocus is incredible, and the 180 flip screen is a must have features for recording yourself. Overall build quality is great considering the price point, and more than rugged enough for anything most people would ever need. You can always get a rain cover if you are working in the field under harsher conditions from time to time. Battery life is not the greatest, but batteries are cheap enough and easy enough to change out, so it's not the biggest deal. I highly recommend the Sony A6400 for anybody like myself who creates content for youtube, and/or websites where photos and videos are being shared and the selfie style screen is often needed.
Build Quality and Design
90
User Interface and Menu System
88
Real World Image quality
95
Pros
Best in Class Image Quality
Awesome 180 Flip Screen
Best in Class Autofocus abilities
Excellent Real World 4k Video
Cons
Poor Battery Life
No Sensor Stabilization
No Fully Articulating LDC Screen
No Headphone Jack
No USB Type-C
92
APS-C Mirrorless Camera
Check Today's Price @ BHPhoto
Sony A6400 Sample Photos
Lab Photos – ISO Testing
The ISO testing proved to be very impressive in my opinion with the A6400. It goes all the way up to ISO 102400 Online Sweet Bonanza Oyna which is just incredible. It's certainly noisy at that level, but the fact you can capture something with such a sensitivity at 24mp and with a APS-C sized sensor is just amazing. The Sony sensor technology is the best out there and this is why so many other manufactures use Sony sensors in their cameras.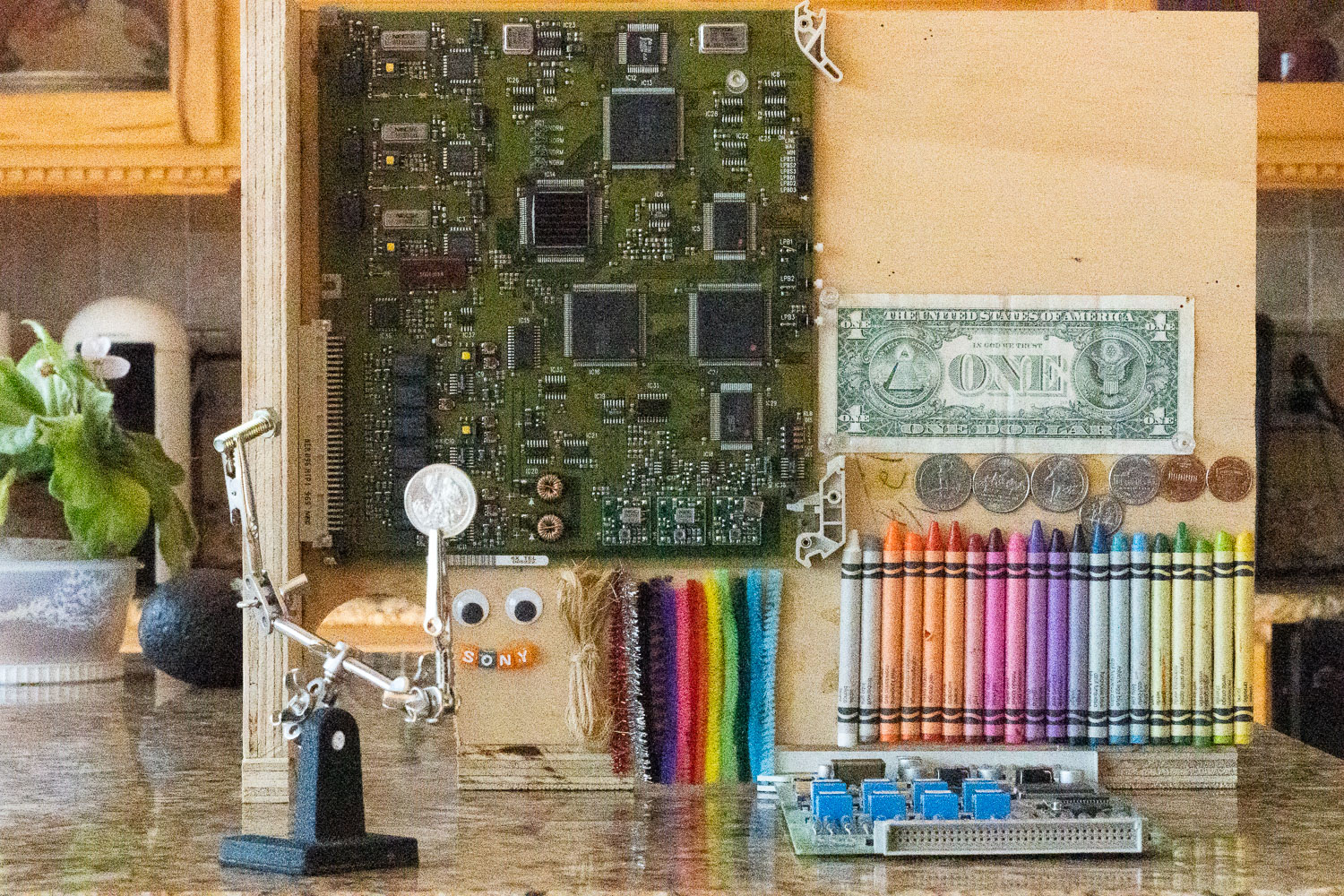 Dynamic Range Test
Here is a quick snapshot in an extremely high dynamic range scene taken in raw quality. The fist image is the original raw file straight off the camera. The second image is an adjusted raw file so you can see just how much shadow information I was able to recover, and I was able to soften the highlights a bit as well. Shooting Raw is the way to go if you want to make extreme adjustments like this and I was really impressed with the dynamic range capabilities of the Sony A6400 Sensor.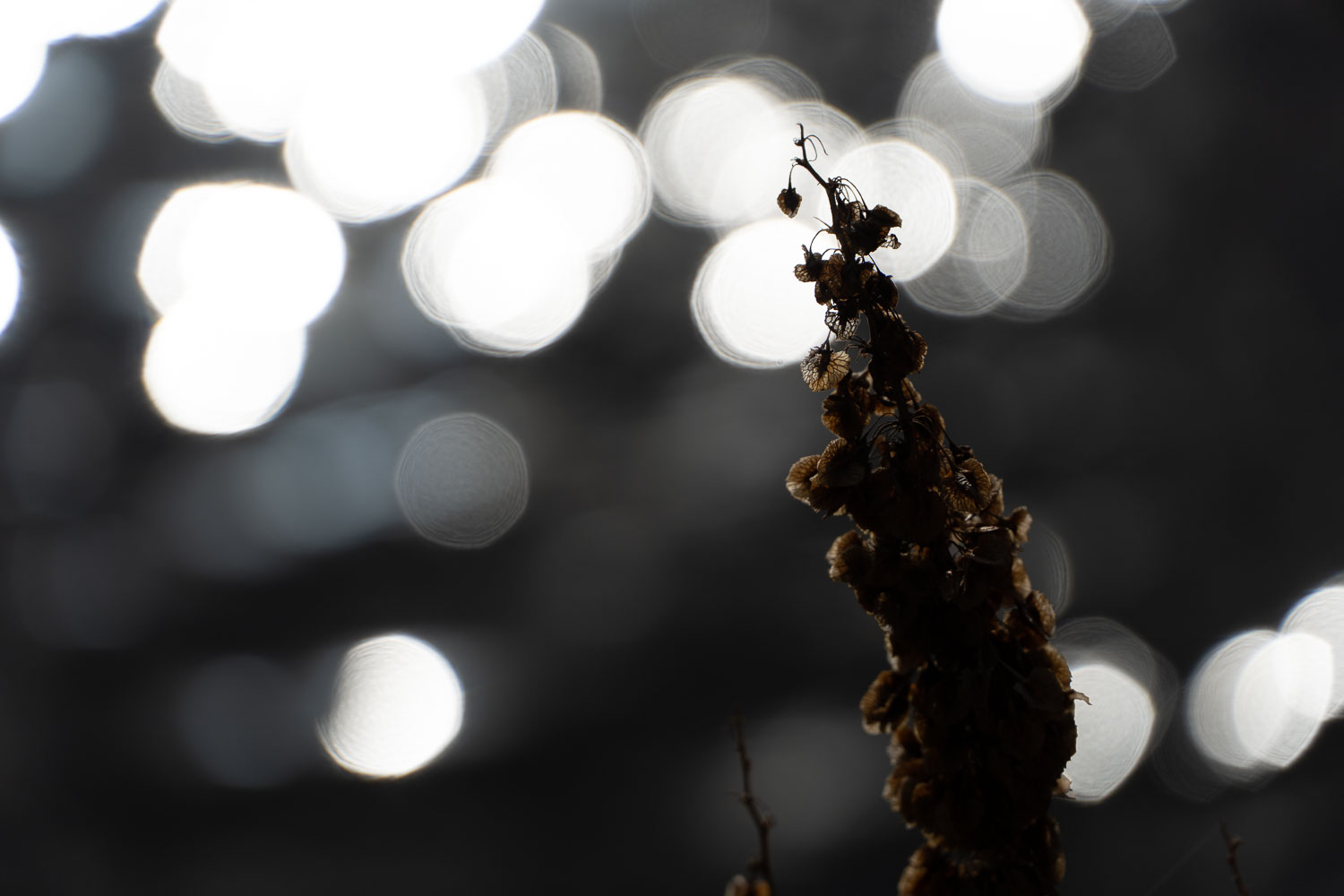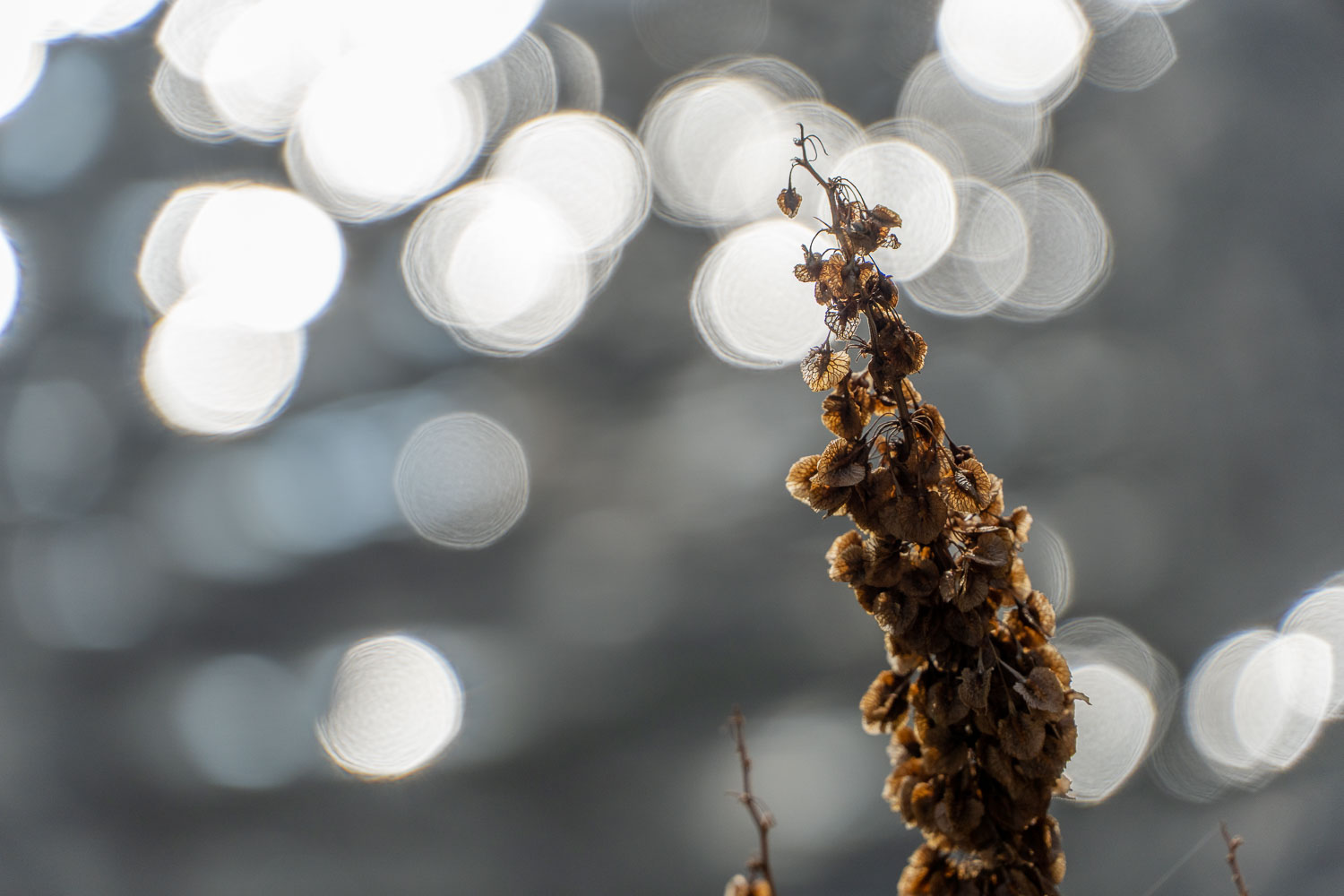 Resolution Test
Here are a few real world sample photos with 100% Crops so you can see the resolving power the 24mp A6400 Exmor Cmos Sensor can provide for you. Obviously you can use the lab photos above for this, but I figured some real world photos would be nice to see as well.
In this first image of the freshly waxed hood of my Dad's truck with the water I was using ISO 800, so in the 100% crop you can see a little bit of noise, but it's really not bad at all and overall image quality is great in the real world at ISO 800.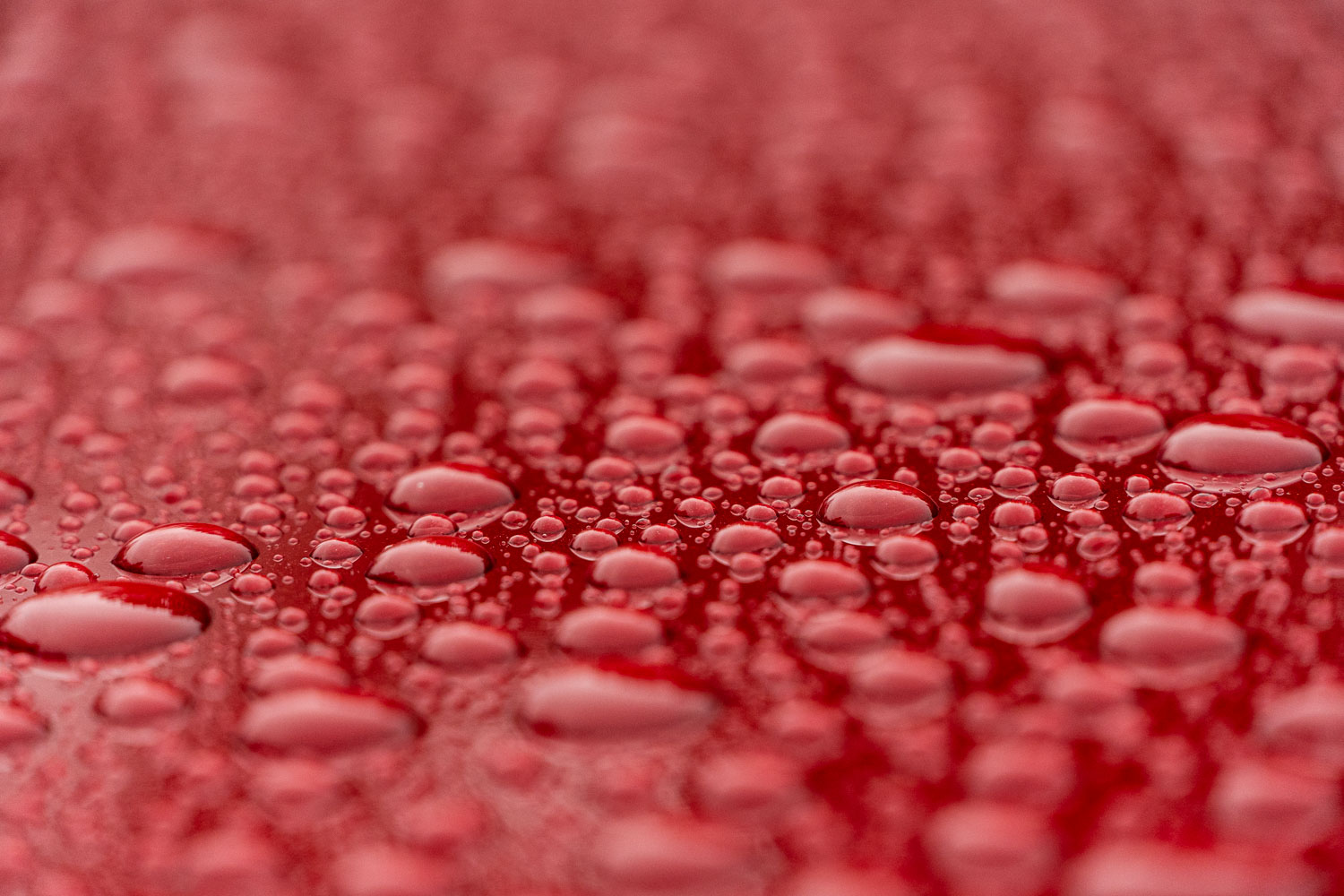 In this next portrait sample photo of my son Jase you can see what the top quality FE 70-200mm GM Lens can do mounted to the A6400. To sum things up, the image quality is fantastic!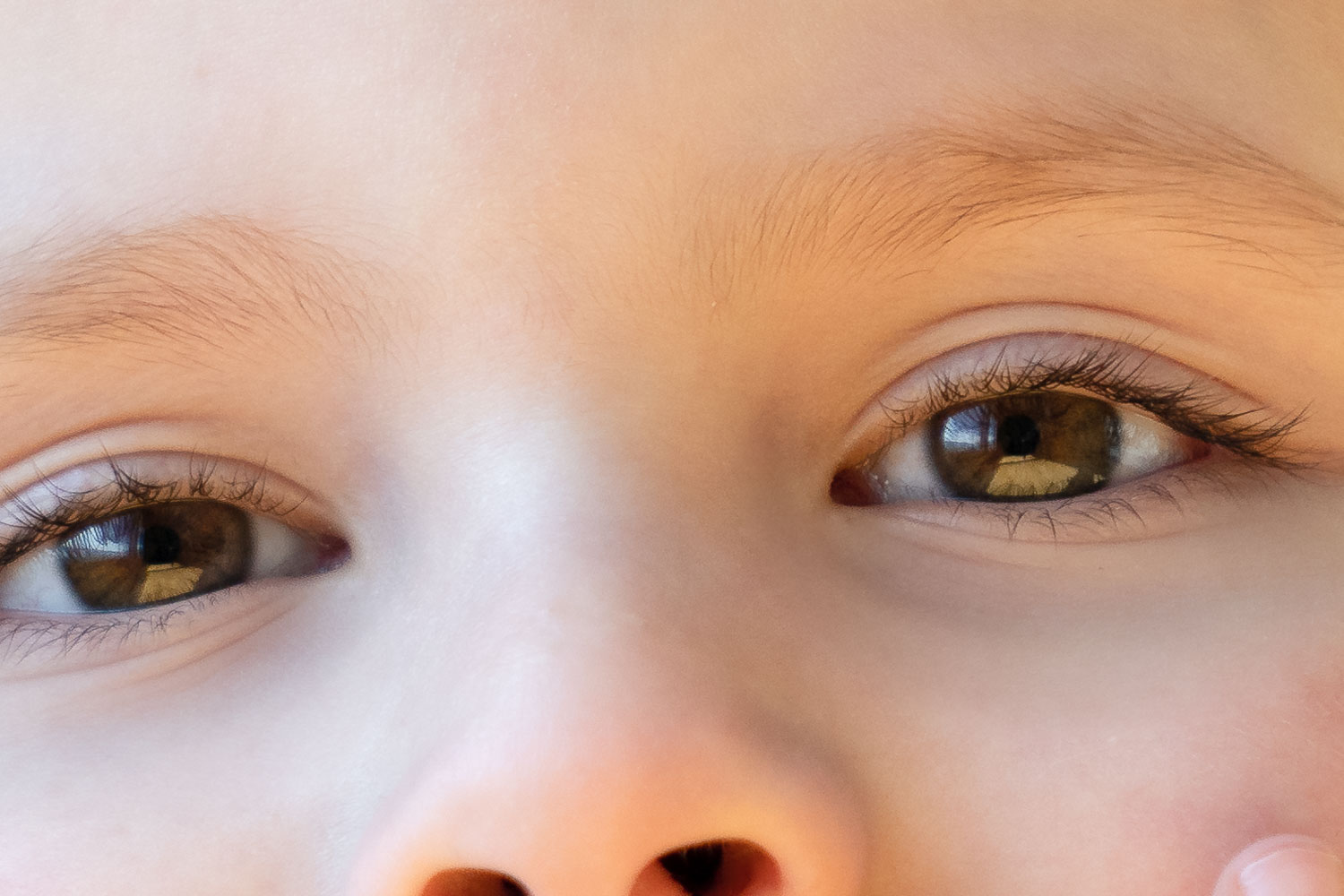 In these next two frames I took some photos of my brothers dogs in the sun, and although the lighting was a bit harsh, the dog fur really offers a great resolution test as far as the fine details are concerned. At the end of the day the camera in my opinion did great, and for the money this is as good as it gets!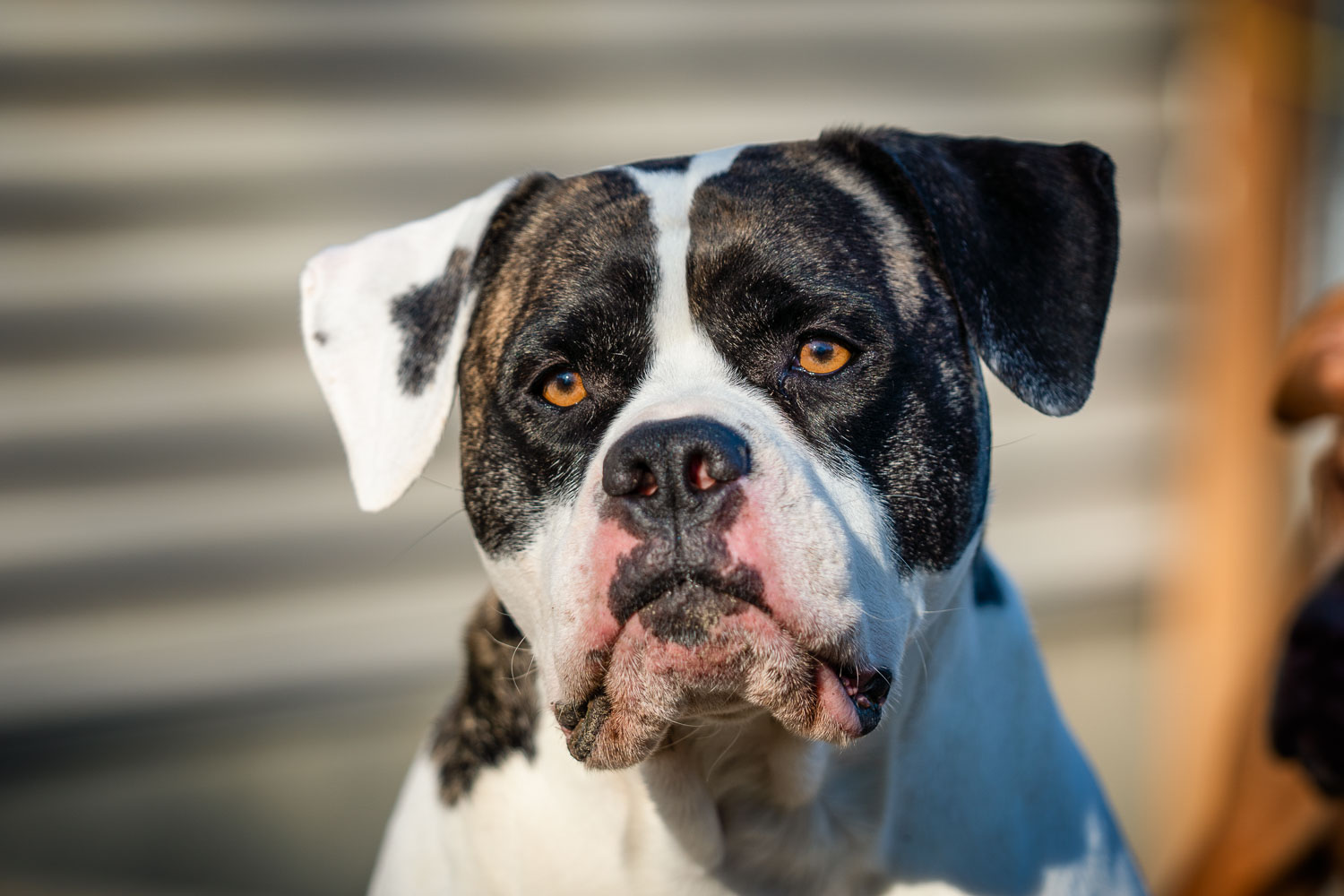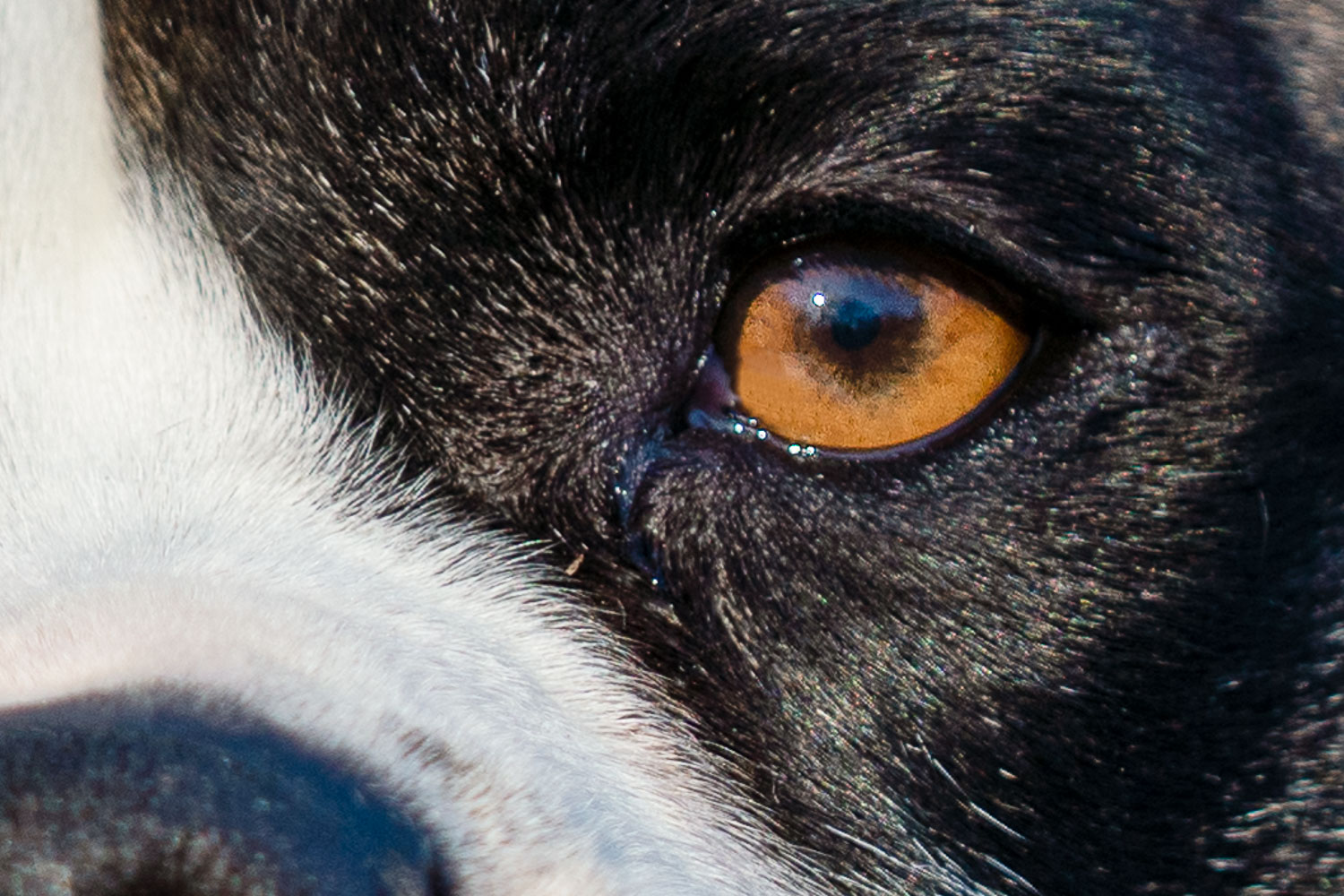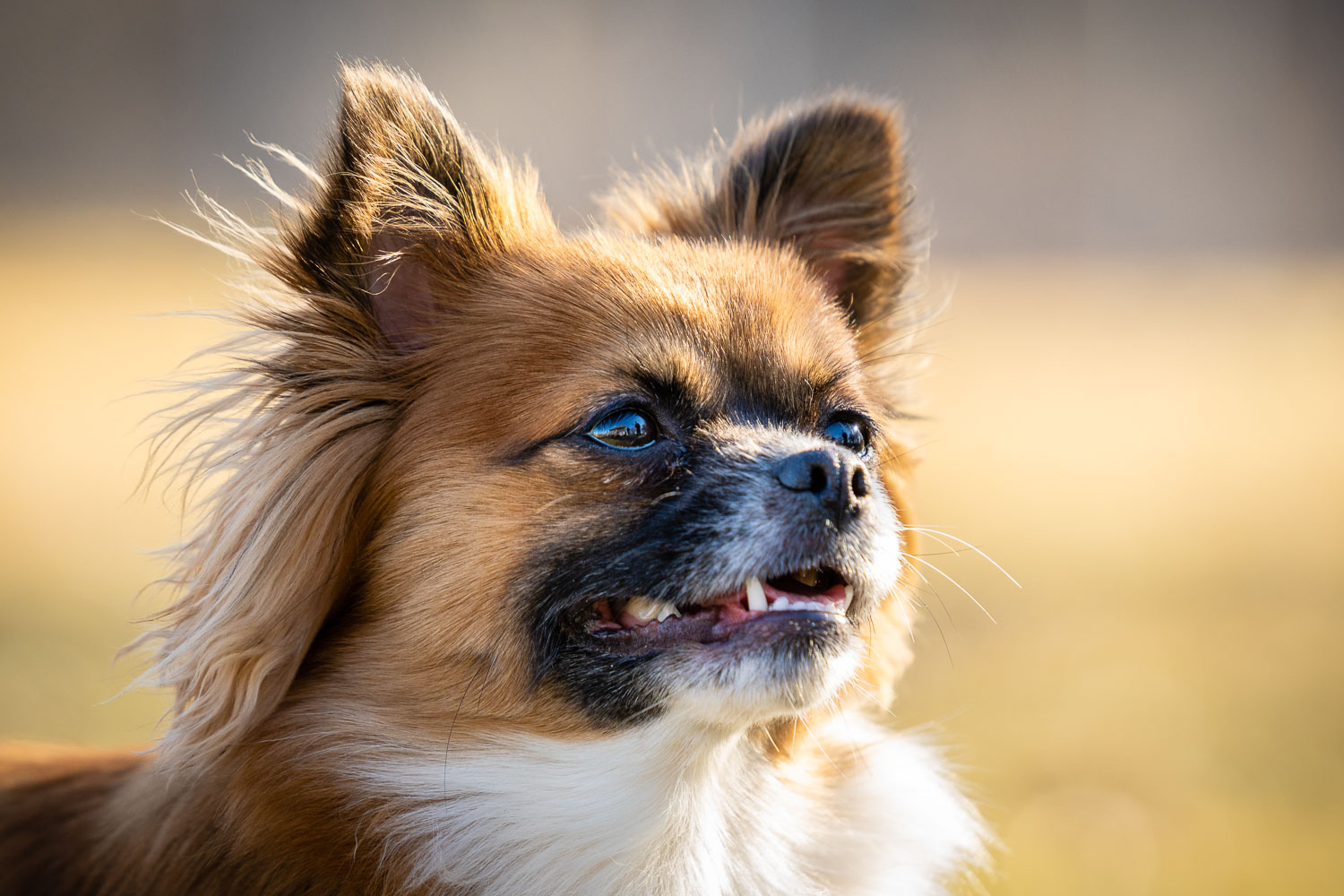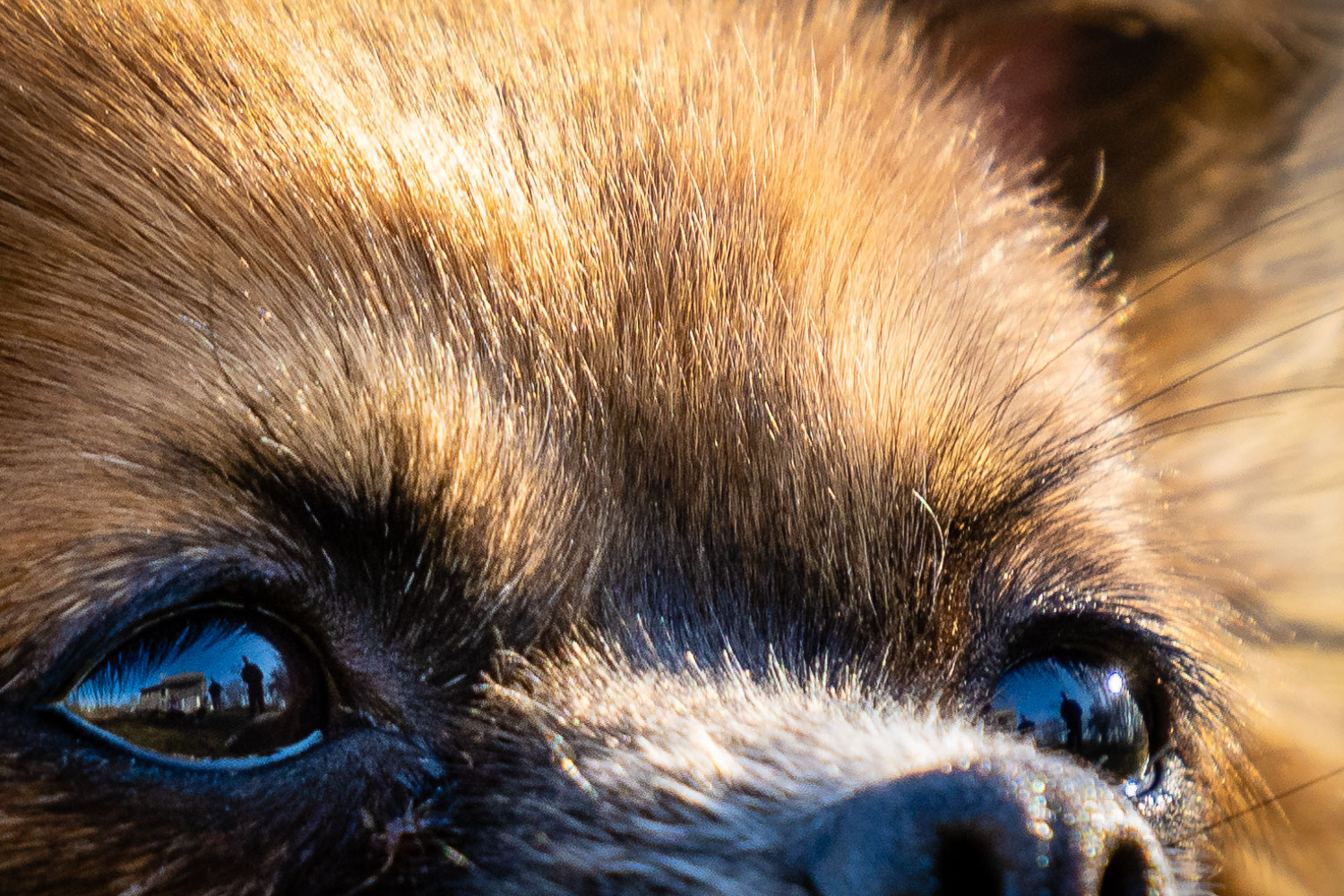 Real World Photos
Here are some A6400 sample photos from a cool bridge I like to check out from time to time. I was using full auto mode and the Sony E 18-135mm f/3.5-5.6 OSS Lens which I reviewed in great detail Here >> Be sure to click on the images for a larger version and the Exif information.
Here are more sample photos using the A6400 and E 18-135mm lens in a variety of situations. I really wanted to show you how versatile this camera and lens combo are in the real world. Super high contras scenes, very low light scenes, and all in between 😉 Be sure to click on the photos for a larger version if you want to see more detail and exif info.
In this next set of Sony A6400 Sample Photos I was at a Taekwondo tournament using the Sony A6400 and the top quality Sony FE 70-200mm f/2.8 GM OSS Lens which works out to effective 105-300mm range when used on a crop factor camera.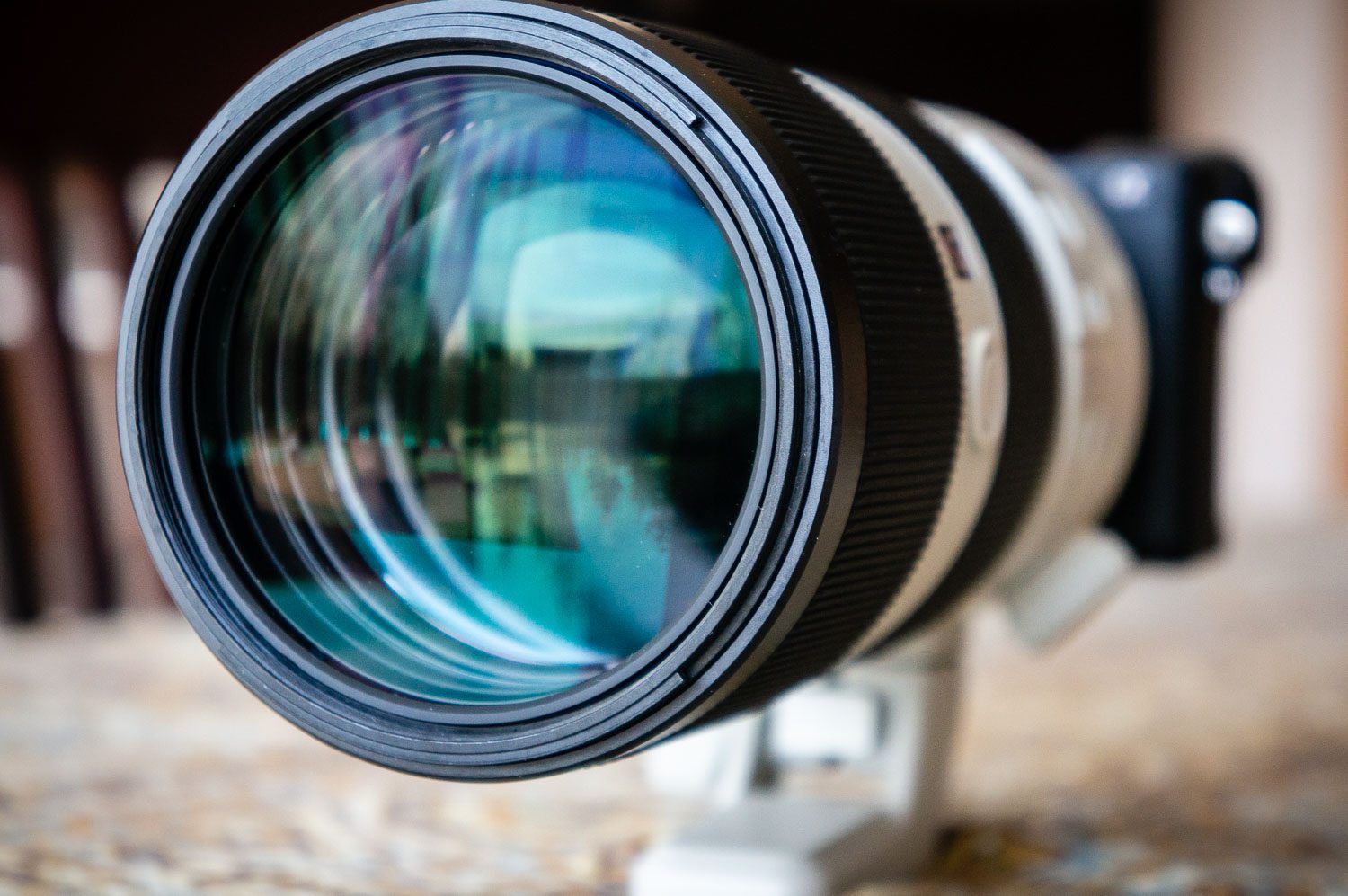 The A6400 was really pushed hard, because the lighting, like in most gymnasiums was terrible, and the ISO had to be pushed pretty high to have the fast shutter speeds I was looking for. In addition the real time tracking autofocus system was really tested, because I was mostly on the floor very close to the subjects I was trying to capture. I had the cameras drive mode set to medium speed and the focus tracked incredible well. My hit rate was like 80-90% accurate at medium speed. I originally had it set to high mode, but I was taking so many photos it was crazy. I really did not need that many, and the hit rate was not quite as good as medium speed in this environment. More like 60-70% I would say.
With that being said, it was really hard to track these kids at such close range on a photography skill level. I'm pretty darn good at tracking moving subjects, but at this close-range with the FE 70-200mm GM Lens the subjects filled the frame most of the way leaving me very little room for error. For example a lot of the shots I took had missing feet or hands in the frame because I was at 70mm with a crop factor camera which works out to an effective 105mm. That was to much zoom for the distances I had to work with when on the floor. I could not get far enough away without having people in front of me blocking the action.
I never photographed an event like this, so I was going in guessing at what I would need. In hindsight the Sony FE 24-70mm GM Lens I reviewed here, would have been a way better option for most of these shots, so I could have used around 35-55mm range which would have giving me way more breathing room while tracking the moving kids. I really needed a wider lens, but the light was so poor I did not want to use the slower E 18-135mm f/3.5-5.6 OSS Lens due to the ISO being so high already. Be sure to click on the images for a closer look!
Sample 4k Video of a Taekwondo Match
I used the E 18-135mm OSS Lens for this 4k video test, because I needed a wider field of view then the FE 70-200mm f/2.8 GM OSS Lens can provide at this distance. I also wanted you to see just how fast the kids are actually moving and how good the Sony A6400 works in this environment tracking the subjects while hand holding recording 4k video.
Here are a few more random shots I took with the Sony A6400 and FE 70-200mm f/2.8 GM OSS Lens, including dog action shots, some snapshot style portraits of my kids, and more… The Eye-AF feature is incredible and I used it for all the portrait style images. The Eye-AF feature now also works on animals, but at the time I took theses photos the A6400 did not offer that feature yet. But since then a new firmware was released and the recent Sony A6400 Firmware update article is Here >>