All available Rokinon E-Mount lenses will be available in this guide. The lenses in this guide are not Cinema lenses, so if you are looking for Cinema Rokinon Lenses for the Sony E-Mount (Click here)
Rokinon lenses are known for being extremely affordable. Most of the lenses are manual focus, but nowadays several autofocus lenses are available as well.
Currently available Samyang E-Mount Lenses can be found Here>>
I will list the auto focus capable Rokinon Full Frame E-mount lenses first, followed by the manual focus full frame lenses and then the currently available APS-C lenses which you can jump to by clicking the buttons just below.
Rokinon Full Frame E-Mount Lenses
– Auto Focus Lenses
Rokinon AF 14mm f/2.8 FE Lens
Rokinon Retail Price = $849 US @ BHPhoto | Amazon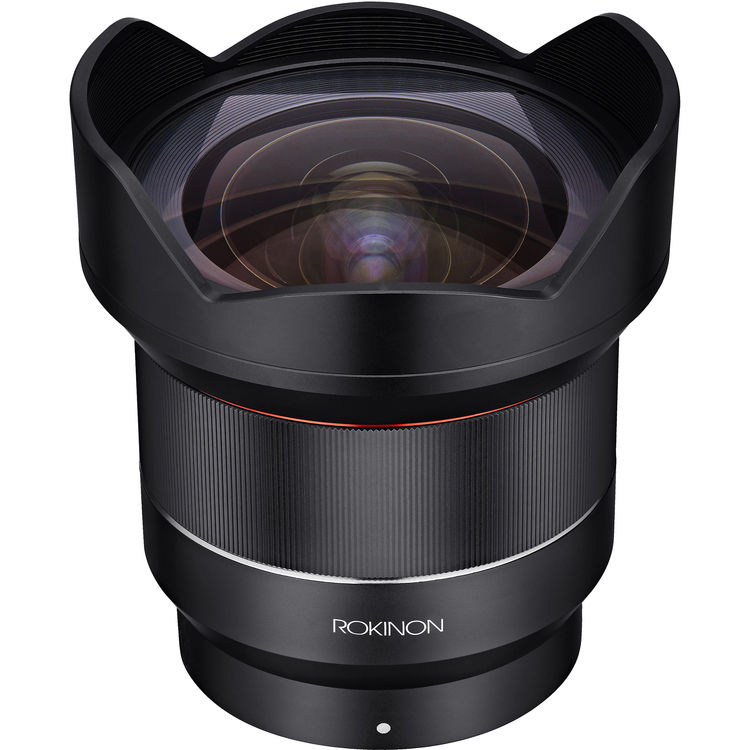 Rokinon AF 24mm f/2.8 FE Lens
Retail Price = $399 US @ BHPhoto | Amazon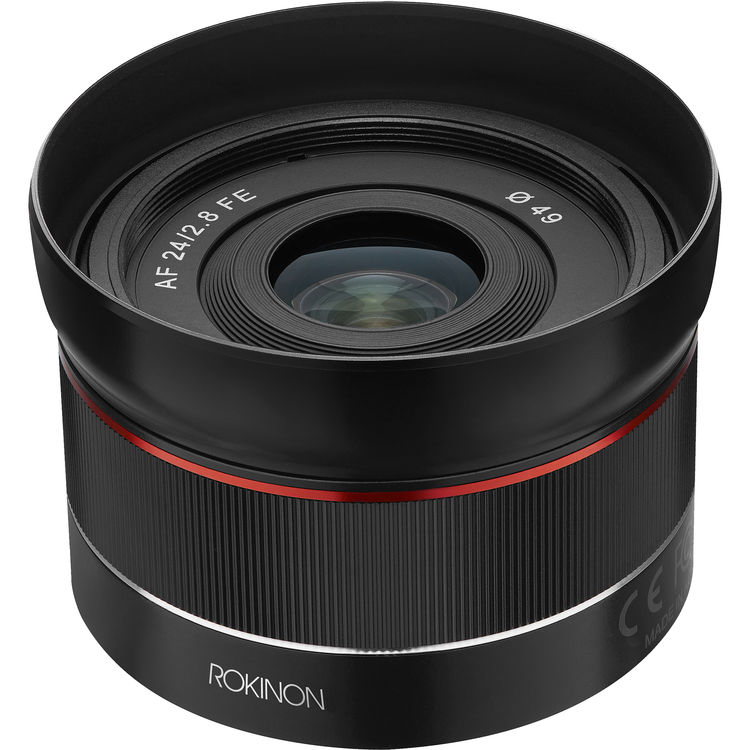 Rokinon AF 35mm f/1.4 FE Lens
Retail Price = $799 US @ BHPhoto | Amazon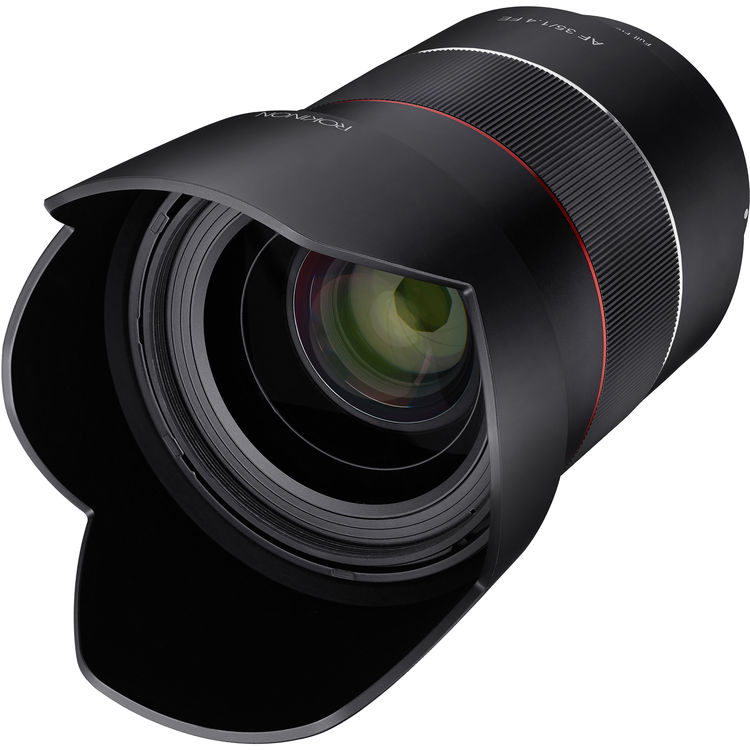 Rokinon AF 35mm f/2.8 FE Lens
Retail Price = $349 US @ BHPhoto | Amazon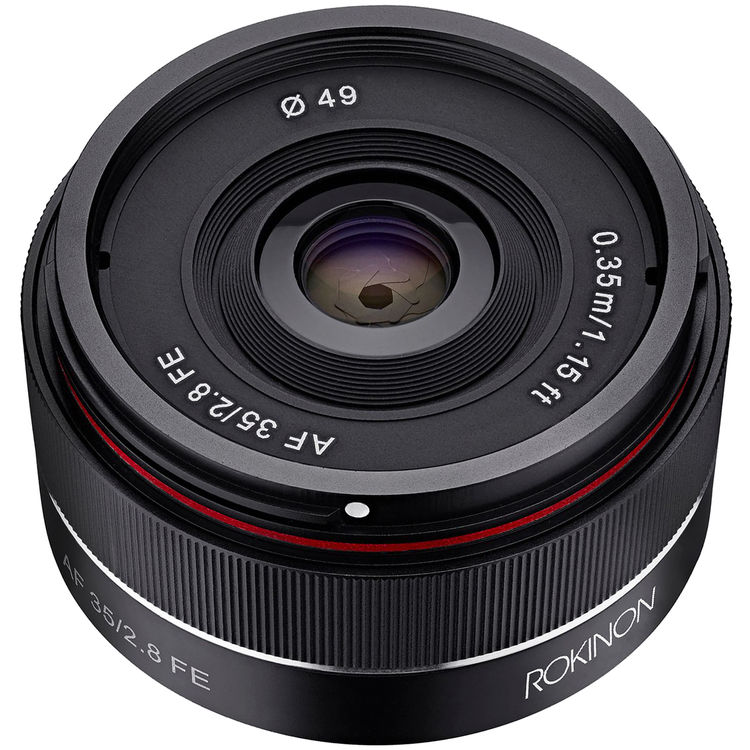 Rokinon AF 50mm f/1.4 FE Lens
Retail Price = $699 US @ BHPhoto | Amazon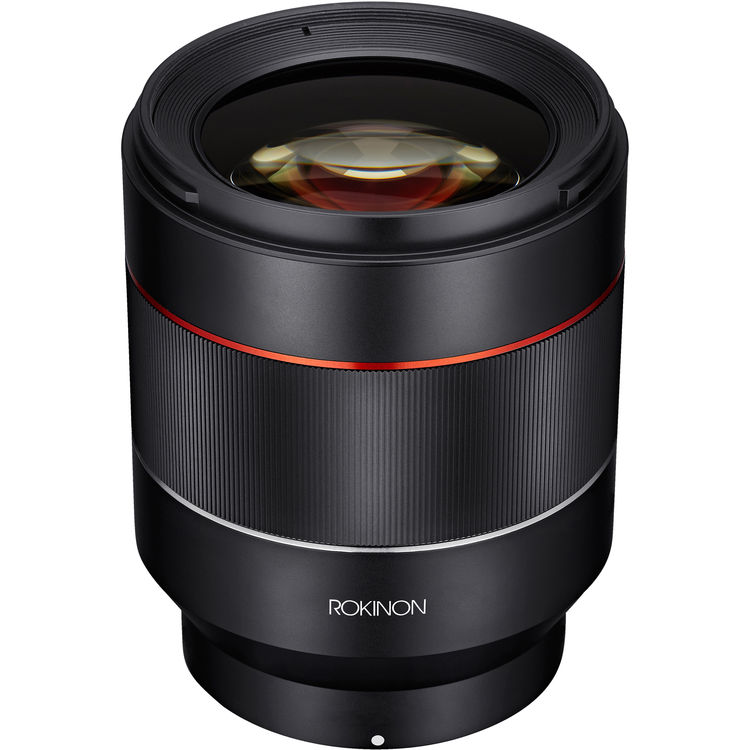 Rokinon AF 85mm f/1.4 FE Lens
Retail Price = $699 US @ BHPhoto | Amazon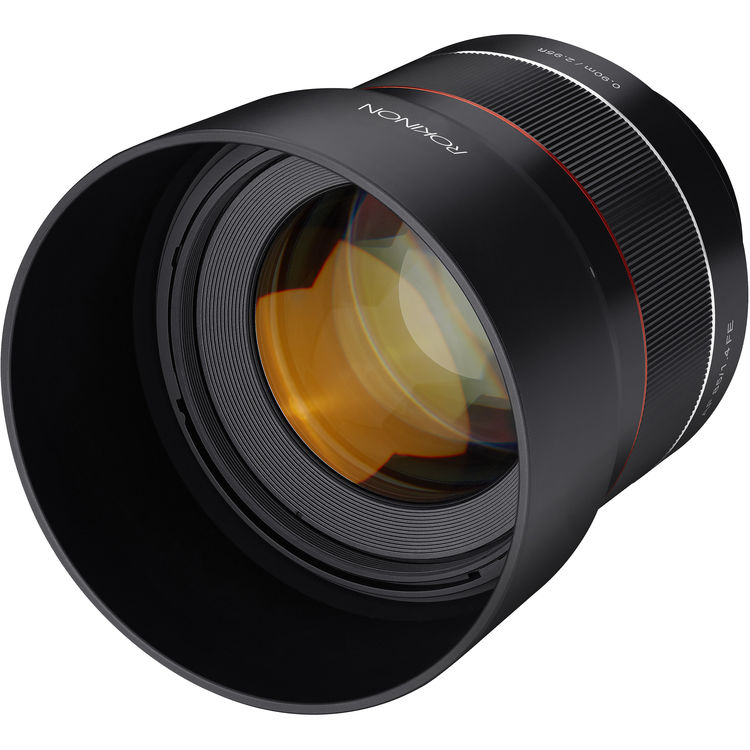 – Manual Focus Lenses
Rokinon 12mm f/2.8 ED AS IF NCS UMC Fisheye Lens
Retail Price = $499 US @ BHPhoto | Amazon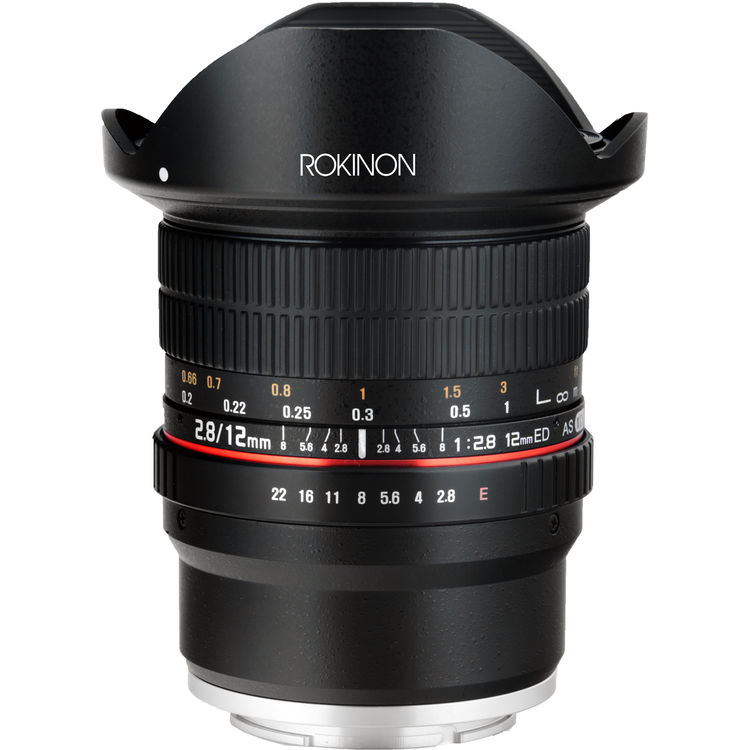 Rokinon 14mm f/2.8 ED AS IF UMC Lens
Retail Price = $329 US @ BHPhoto | Amazon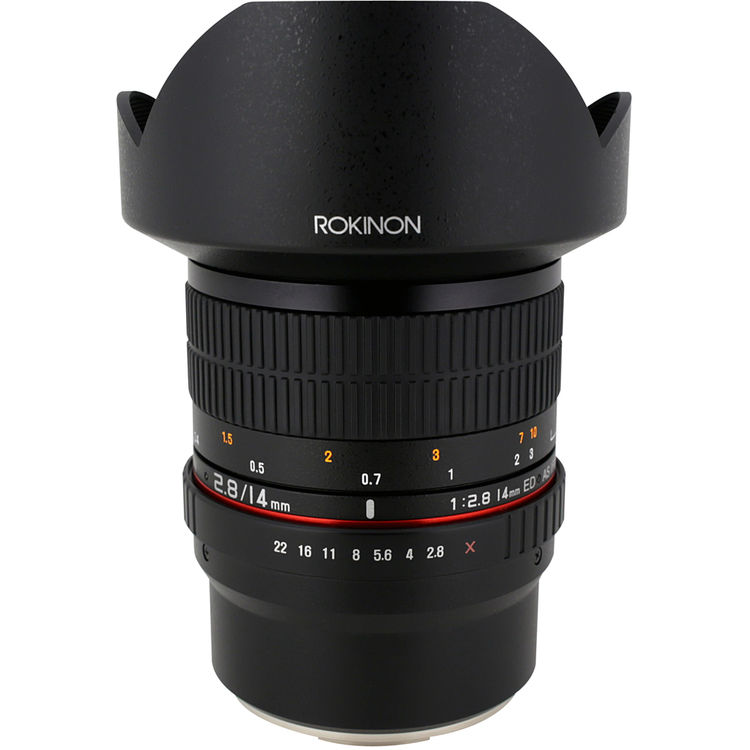 Rokinon 20mm f/1.8 ED AS UMC Lens
Retail Price = $599 US @ BHPhoto | Amazon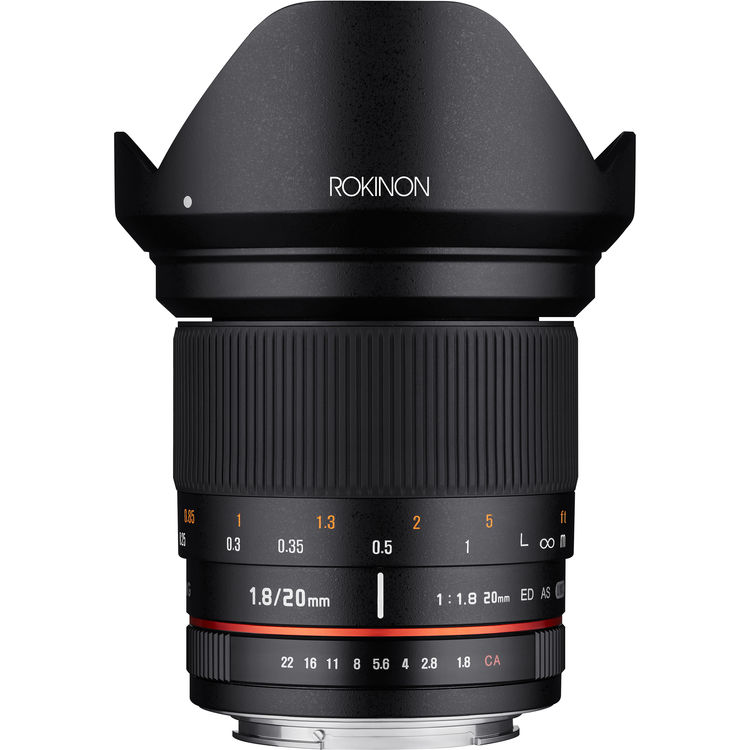 Rokinon 24mm f/1.4 ED AS IF UMC Lens
Retail Price = $549 US @ BHPhoto | Amazon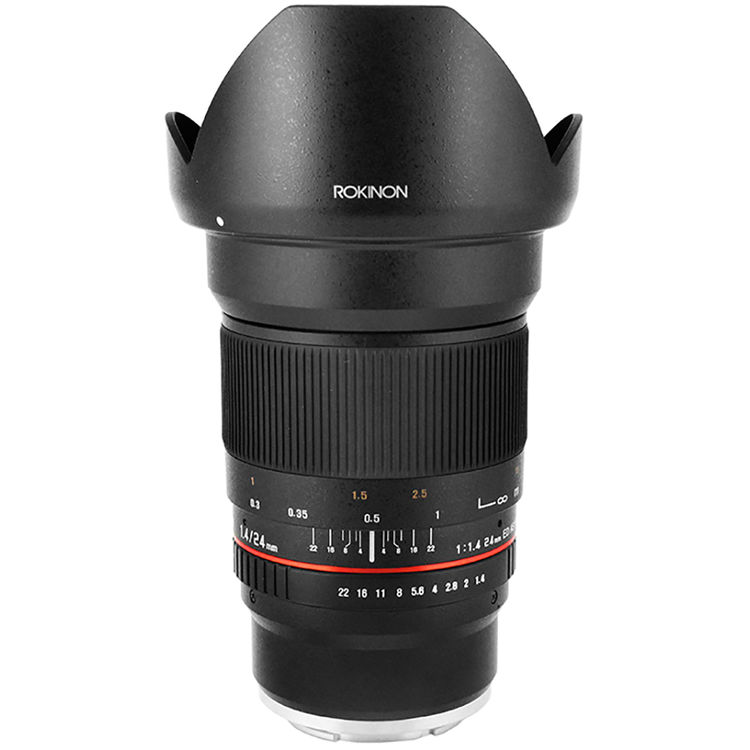 Rokinon T-S 24mm f/3.5 ED AS UMC Tilt-Shift Lens
Retail Price = $799 US @ BHPhoto | Amazon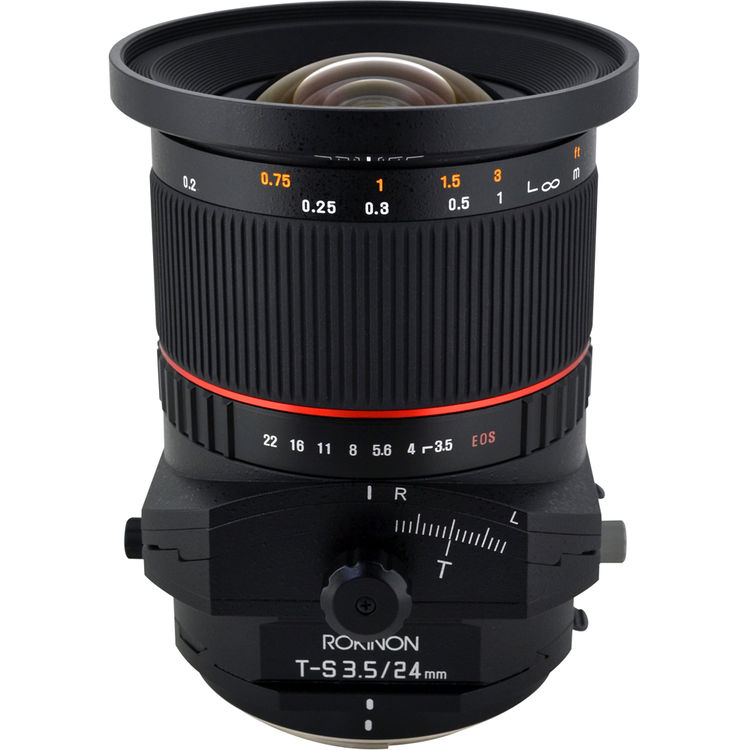 Rokinon 35mm f/1.4 AS UMC Lens
Retail Price = $499 US @ BHPhoto | Amazon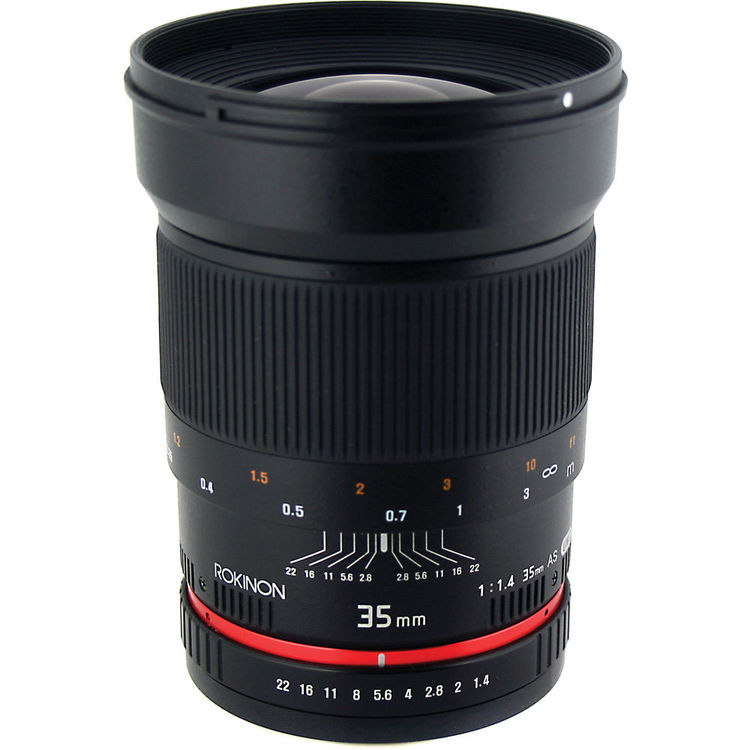 Rokinon 50mm f/1.4 AS IF UMC Lens
Retail Price = $399 US @ BHPhoto | Amazon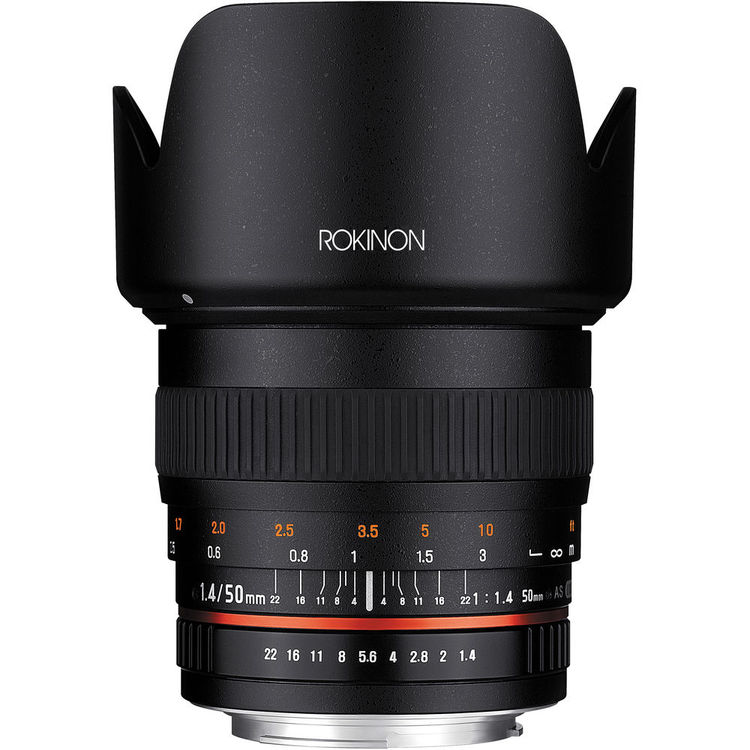 Rokinon 85mm f/1.4 AS IF UMC Lens
Retail Price = $299 US @ BHPhoto | Amazon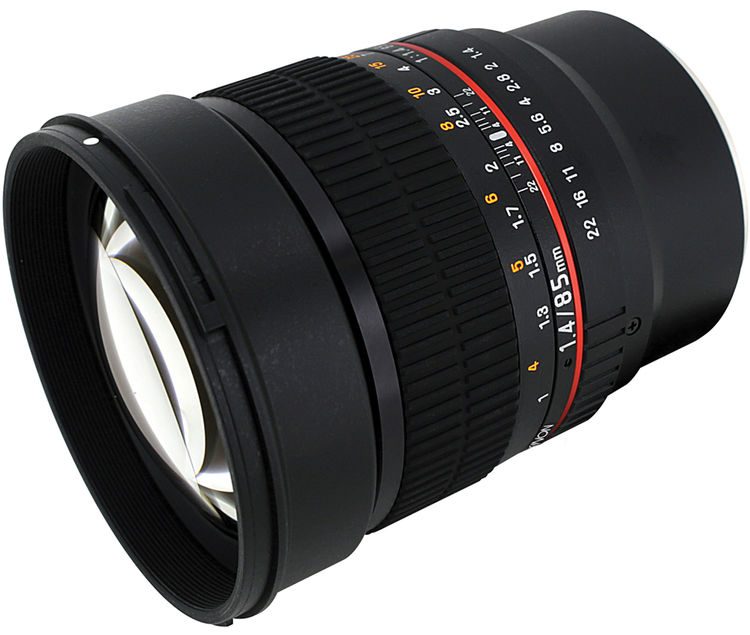 Rokinon 100mm f/2.8 Macro Lens
Retail Price = $549 US @ BHPhoto | Amazon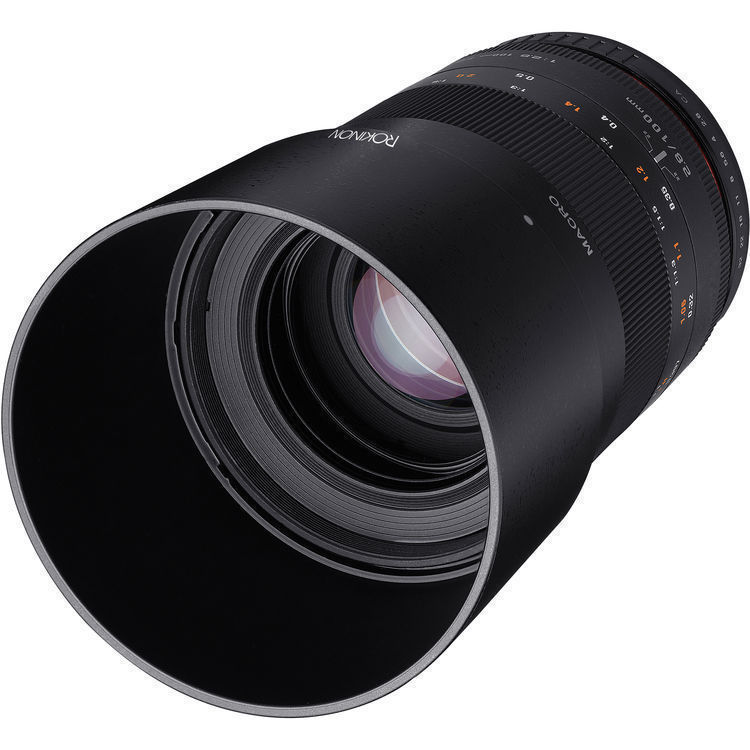 Rokinon 135mm f/2.0 ED UMC Lens
Retail Price = $549 US @ BHPhoto | Amazon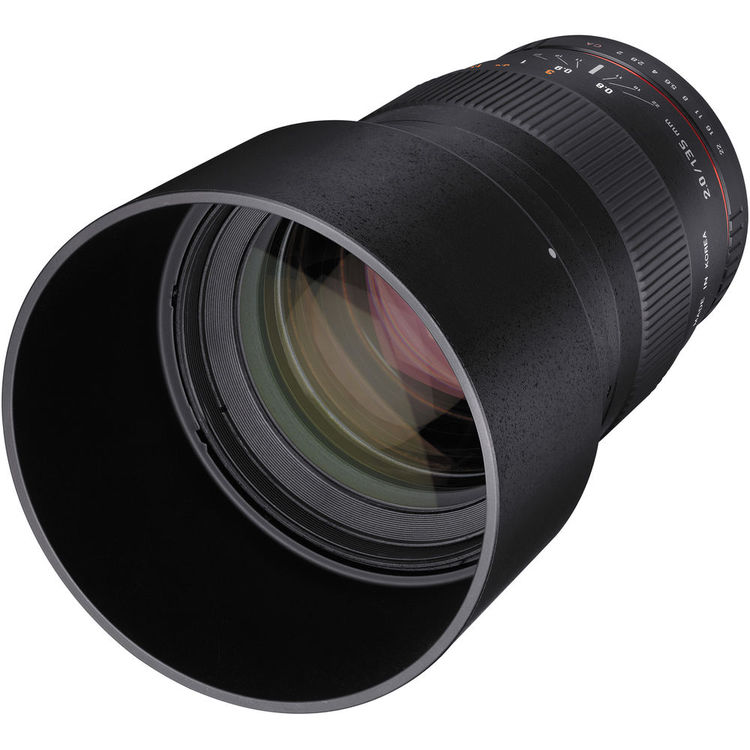 Rokinon APS-C E-Mount Lenses
– Manual Focus Lenses
Rokinon 8mm f/2.8 UMC Fisheye II Lens
Retail Price = $299 US @ BHPhoto | Amazon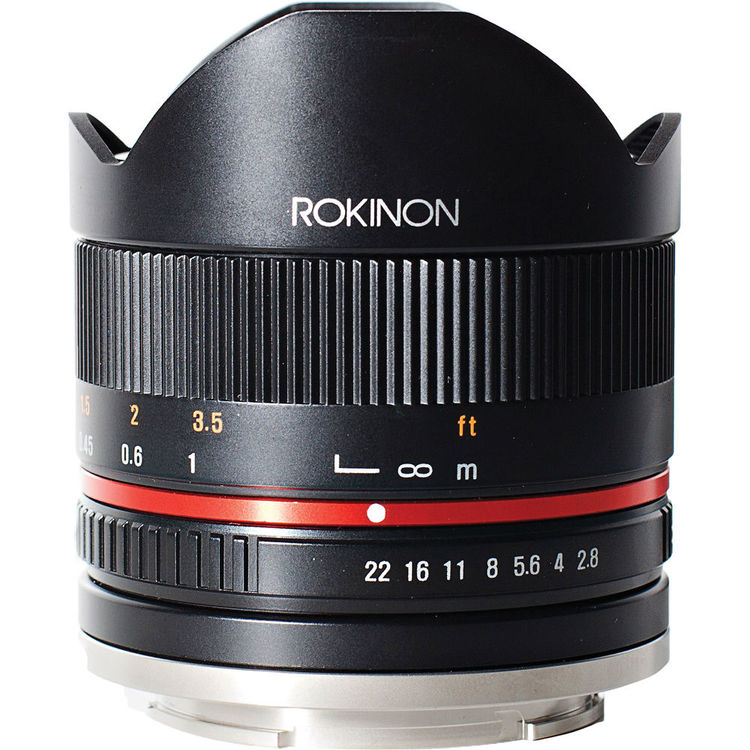 Rokinon 8mm f/3.5 UMC Fisheye CS II Lens
Retail Price = $280 US @ BHPhoto | Amazon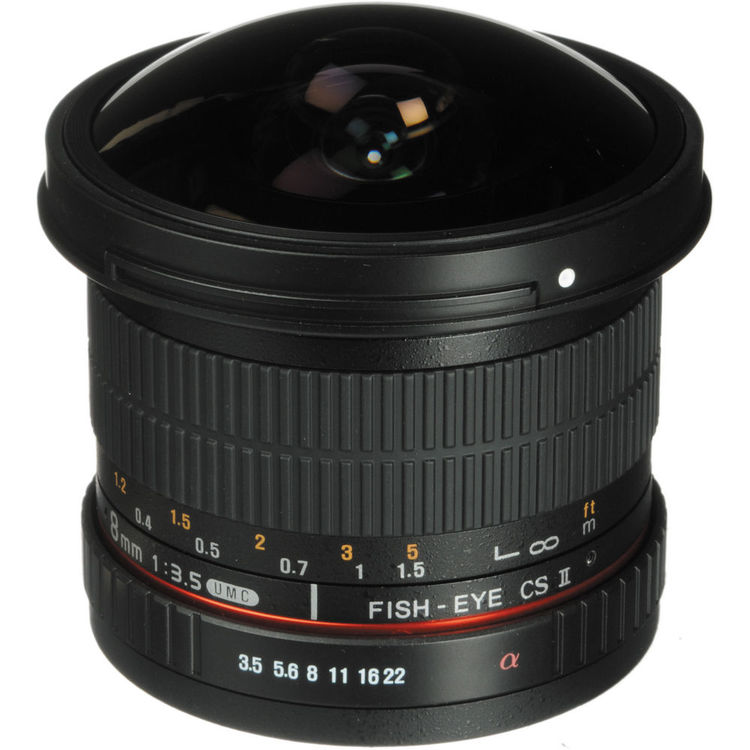 Rokinon 8mm Ultra Wide Angle f/3.5 Fisheye Lens
Retail Price = $249 US @ BHPhoto | Amazon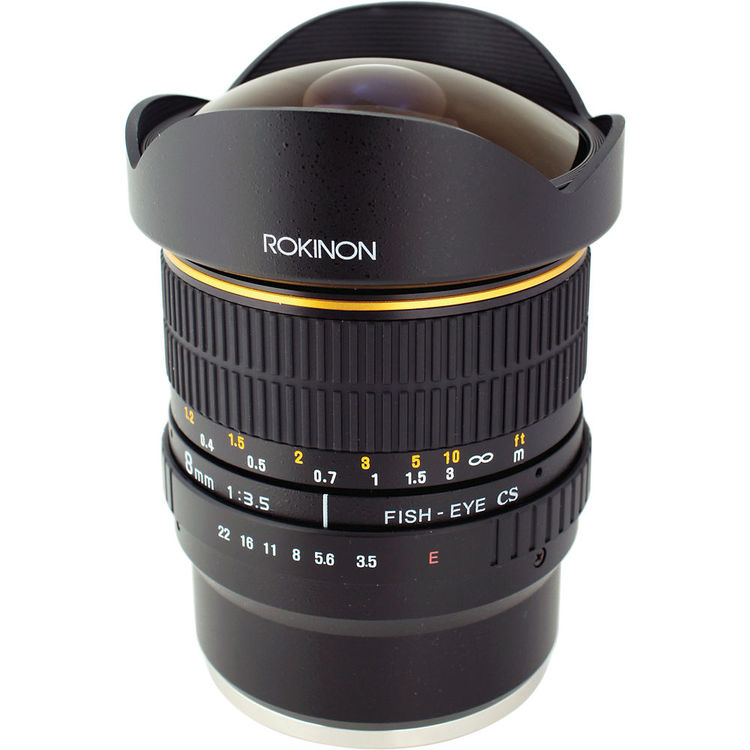 Rokinon 10mm f/2.8 ED AS NCS CS Lens
Retail Price = $449 US @ BHPhoto | Amazon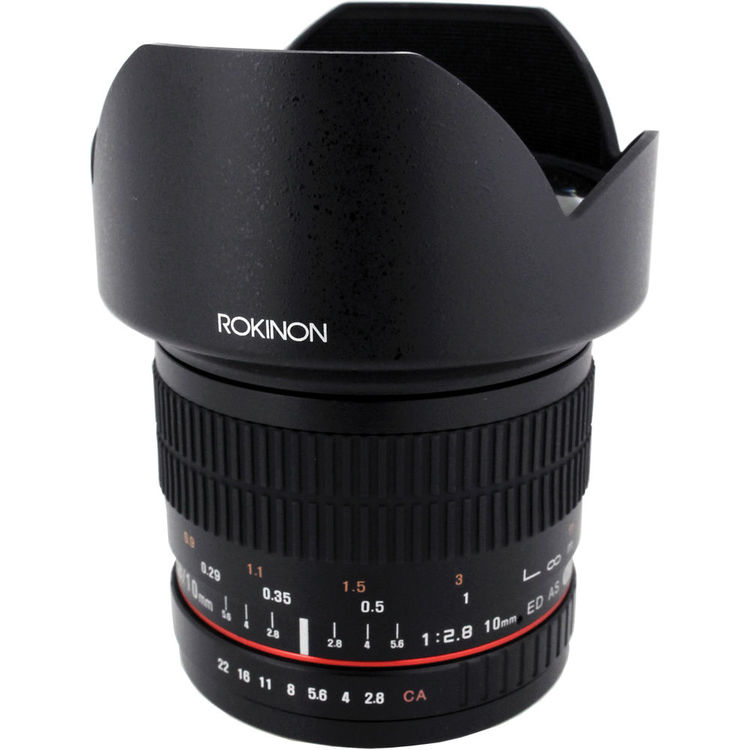 Rokinon 12mm f/2.0 NCS CS Lens
Retail Price = $399 US @ BHPhoto | Amazon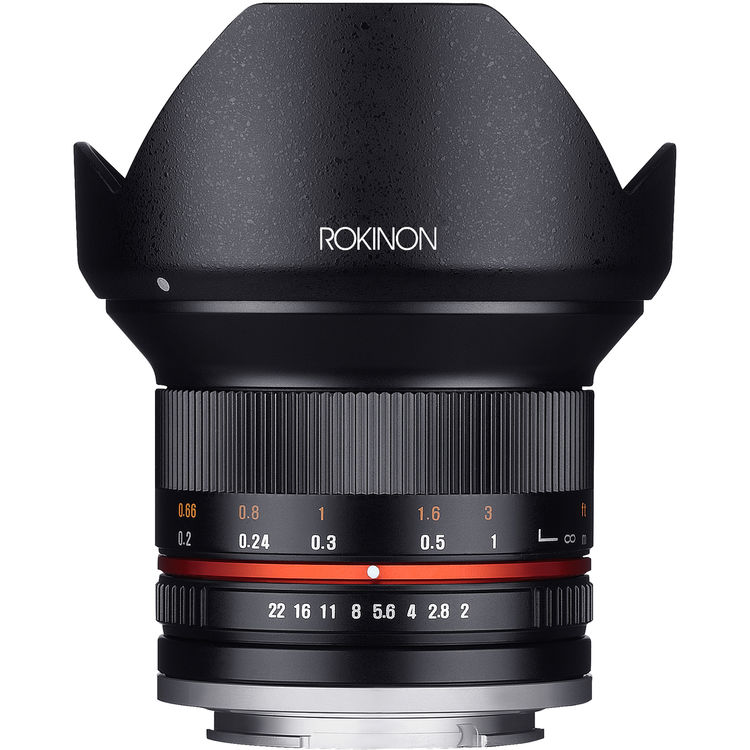 Rokinon 12mm f/7.4 RMC Fisheye Lens
Retail Price = $129 US @ BHPhoto | Amazon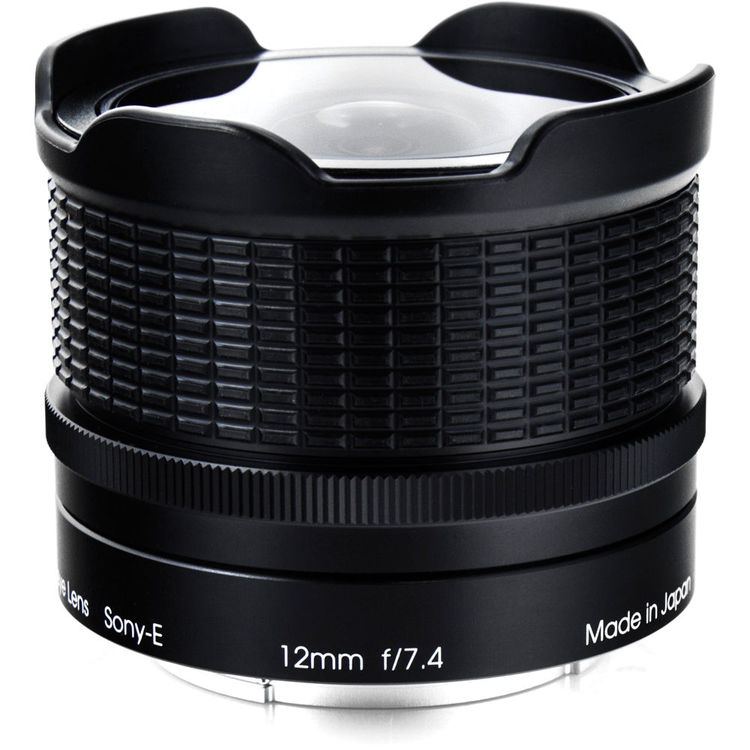 Rokinon 16mm f/2.0 ED AS UMC CS Lens
Retail Price = $399 US @ BHPhoto | Amazon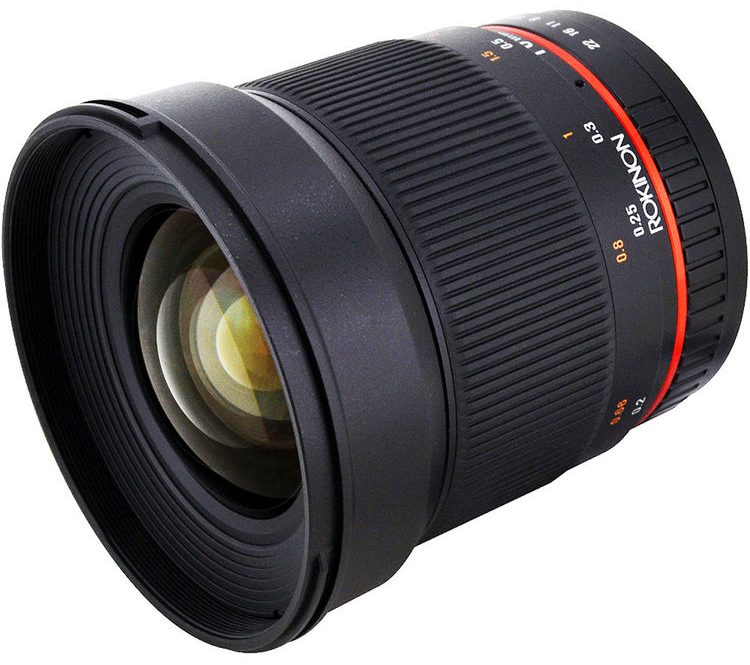 Rokinon 21mm f/1.4 Lens
Retail Price = $399 US @ BHPhoto | Amazon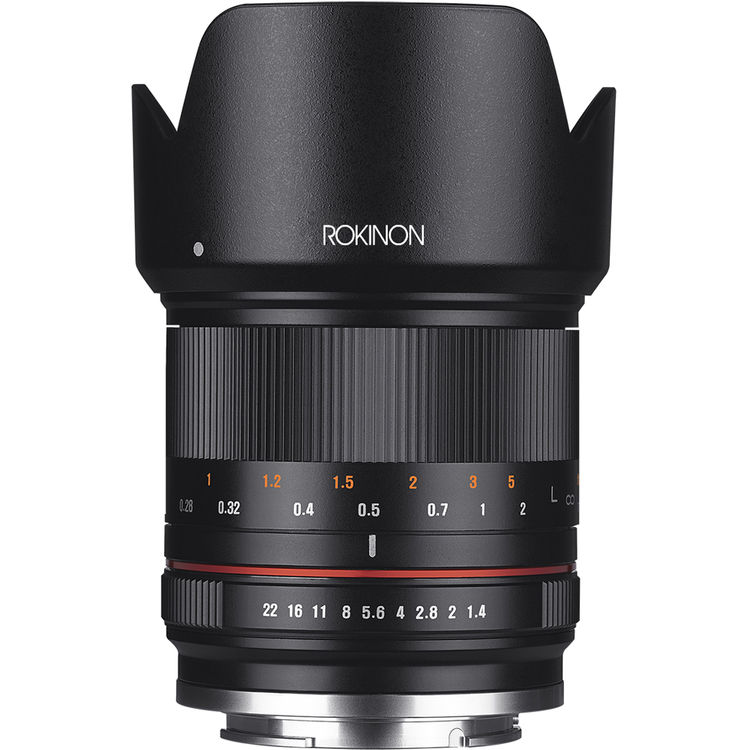 Rokinon 35mm f/1.2 ED AS UMC CS Lens
Retail Price = $499 US @ BHPhoto | Amazon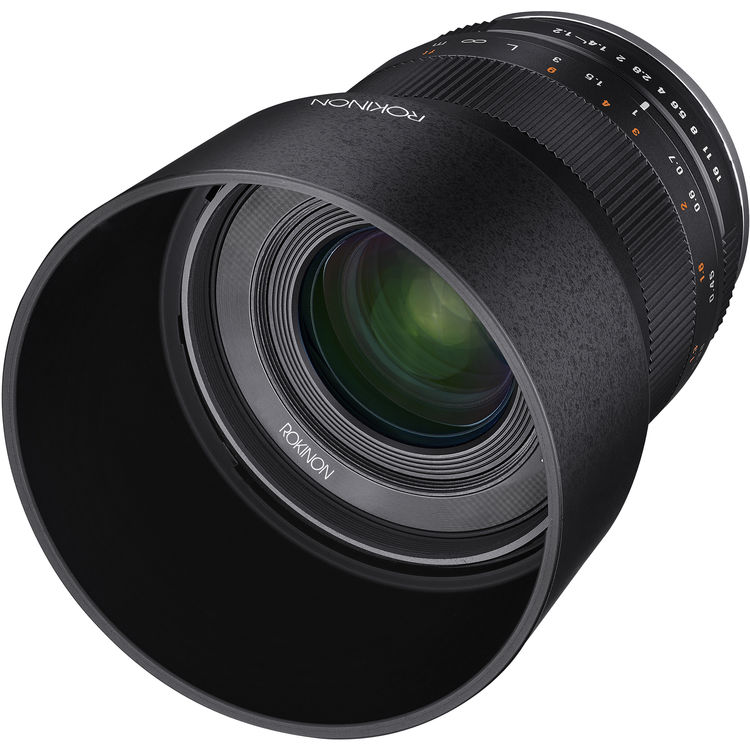 Rokinon 50mm f/1.2 Lens
Retail Price = $499 US @ BHPhoto | Amazon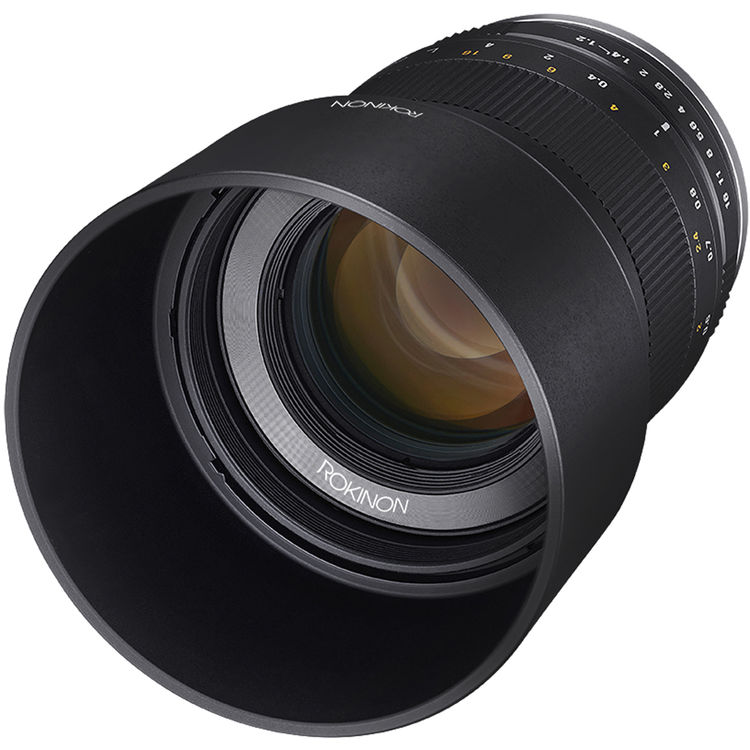 Rokinon Reflex 300mm f/6.3 ED UMC CS Lens
Retail Price = $259 US @ BHPhoto | Amazon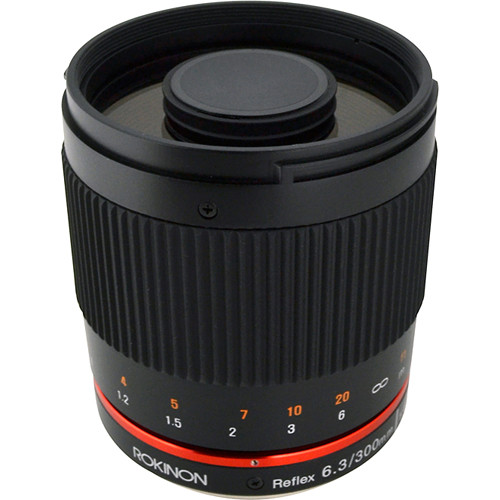 ---