96
Full Frame E-Mount Specialty Lens
In this Sony FE 100mm f/2.8 STF GM OSS Lens Review I will show you what this lens is capable of doing in both the real world and lab. I will also go over the features and design of this specialty lens so you can decide if it's something that is for you or not. For reference I used the high resolution 42mp Sony A7r II for the camera body in this review.
For full disclosure, before this Sony lens came out I was not aware of what a STF (Smooth Trans Focus) lens was, but after learning about it I was totally intrigued and had to test it out for myself. I was very impressed to say the least and I think you will be as well.
The Sony FE 100mm f/2.8 STF GM OSS Lens goes for $1498 US and features "Smooth Trans Focus" technology, which uses an apodization filter that renders an incredibly smooth bokeh with perfectly rounded out-of-focus highlights in both the foreground and background from corner to corner. No other lens I have ever tested does this and you will see exactly what I mean in the lab test shots in particular below.
This lens has an aperture range of f/2.8 to f/20, but the apodization filter darkens things a bit and renders this as T5.6 to T22. So, in other words f/2.8 is effectively f/5.6 and in Lightroom it actually says f/5.6 even though the lens was set for f/2.8 aperture wise. This is very different from any lens I have used in the past and totally worth noting. Therefore, this is not the best lens for low light shooting which is why Sony put the optical stabilization in there to help out.
The optics on this lens are astounding and crazy sharp from corner to corner at all aperture ranges. In addition, the colors and contrast are also top notch as you will see below in the sample photos.
The build quality on this lens is also top notch and offers all the pro oriented features one could ever need such as a manual aperture ring with de-click feature, a macro switching ring, a focus hold button, nano AR coatings, direct drive super sonic wave AF motor, dust- and moisture-sealed design, and optical stabilization just to name a few.
For more lens options, be sure to check out all My E-Mount Lens Guides This Way >>
Sony FE 100mm f/2.8 STF GM OSS Lens – Key Features:
E-Mount Lens/Full-Frame Format
Aperture Range: f/2.8 to 20 | T5.6 to 22
APS-C Effective Focal Length = 150mm
Apodization Element for Smooth Bokeh
One Aspherical Element & One ED Element
Nano AR Coating
Direct Drive Super Sonic Wave AF Motor
Optical SteadyShot Image Stabilization
Physical Aperture Ring; De-Click Switch
Macro Switching Ring; Focus Hold Button
dust-and moisture-sealed design
Rubberized control rings
Eleven-Blade Circular Diaphragm
Minimum Focus Distance = 1.87′ / 57 cm
Filter Thread = 72mm
Weight = 1.5 lb / 700 g
Price = $1498 US @ BHPhoto
A closer look a the Sony FE 100mm f/2.8 STF GM OSS Lens: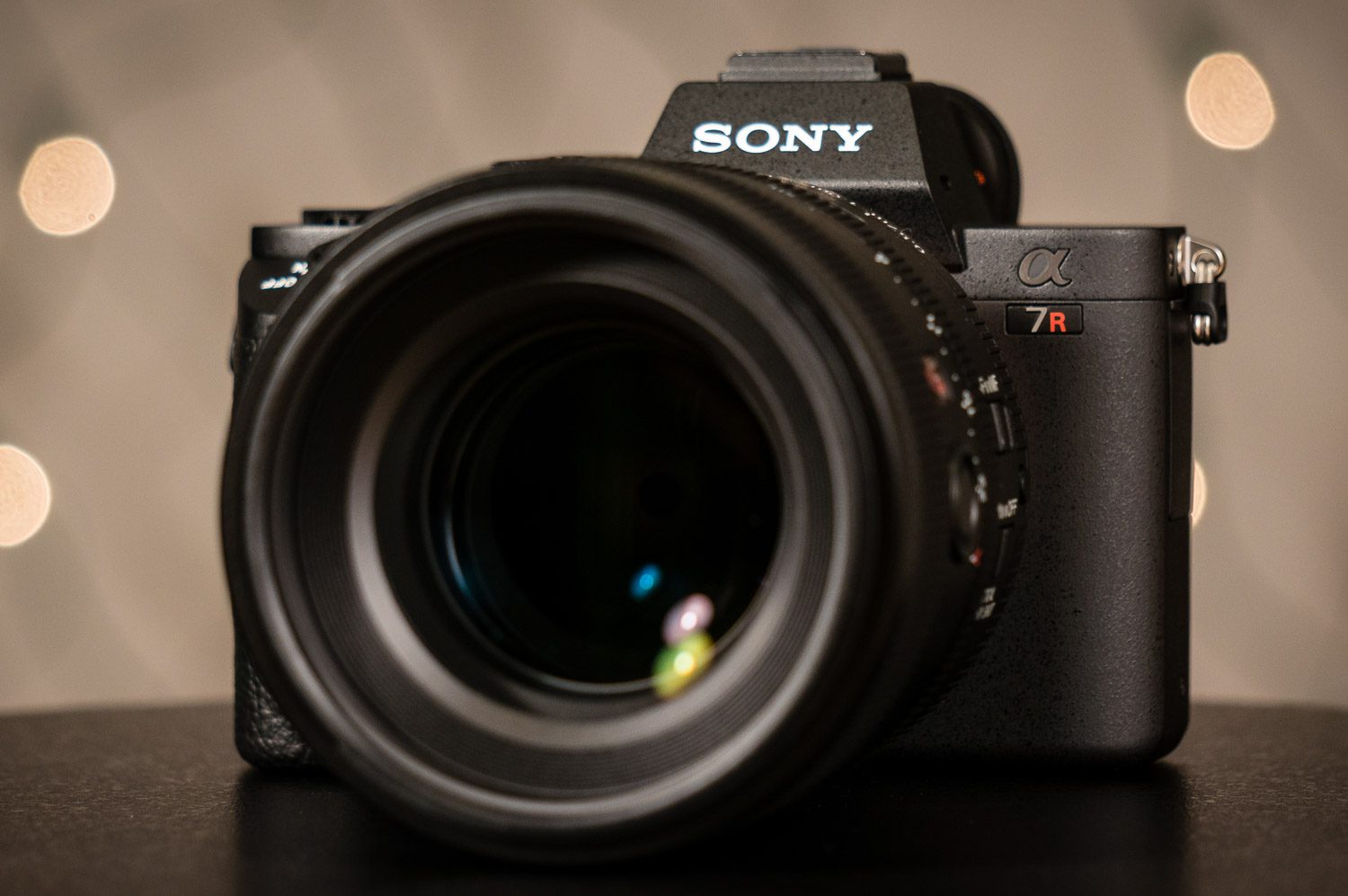 Sample Photos
Lab Testing Sample Photos:
I did some lab testing with the incredible Sony FE 100mm f/2.8 STF GM OSS Lens and I really think you guys will be impressed with the out of focus area renderings this lens produces. It's truly special and unique to say the least based on my experience reviewing lenses over the years.
I created a video for the lab testing photos those who would rather watch me go thru them, but below the video are all the lab photos for your detailed inspection as well.
First a minimum focus distance test so you can see just how awesome the bokeh balls look and how creamy the lab scene renders on the left side. Also note, how even though I had the lens set to f/2.8, it comes up as f/5.6 in lightroom do to the apodization filter inside the lens.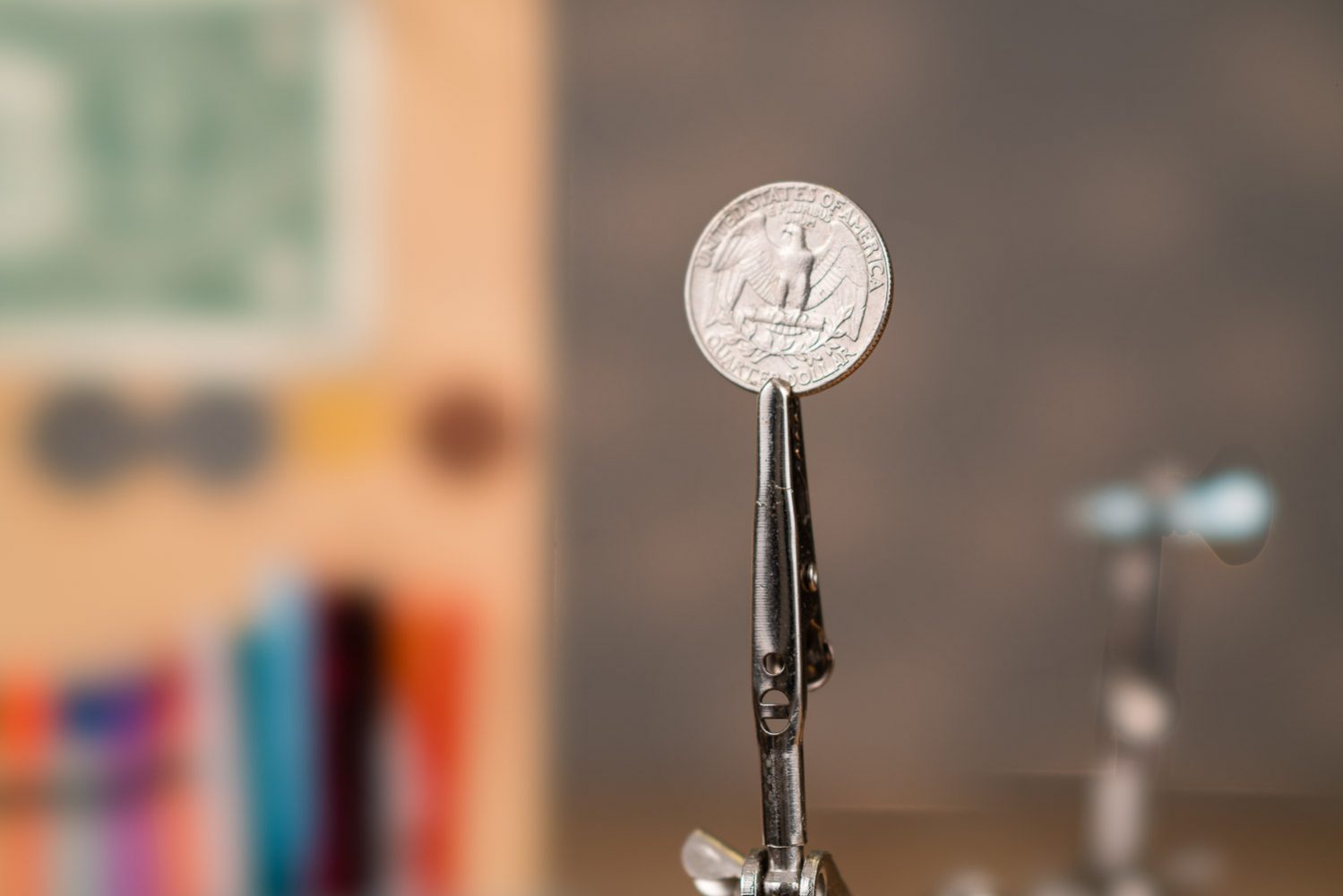 Here are more lab test photos where I focused on the dollar bill as opposed to the quarter like the images above. The full scene is on the left side and the 100% crops are the three images to the right of the full scene for your detailed inspection. Be sure to click on the images for a closer look if you like!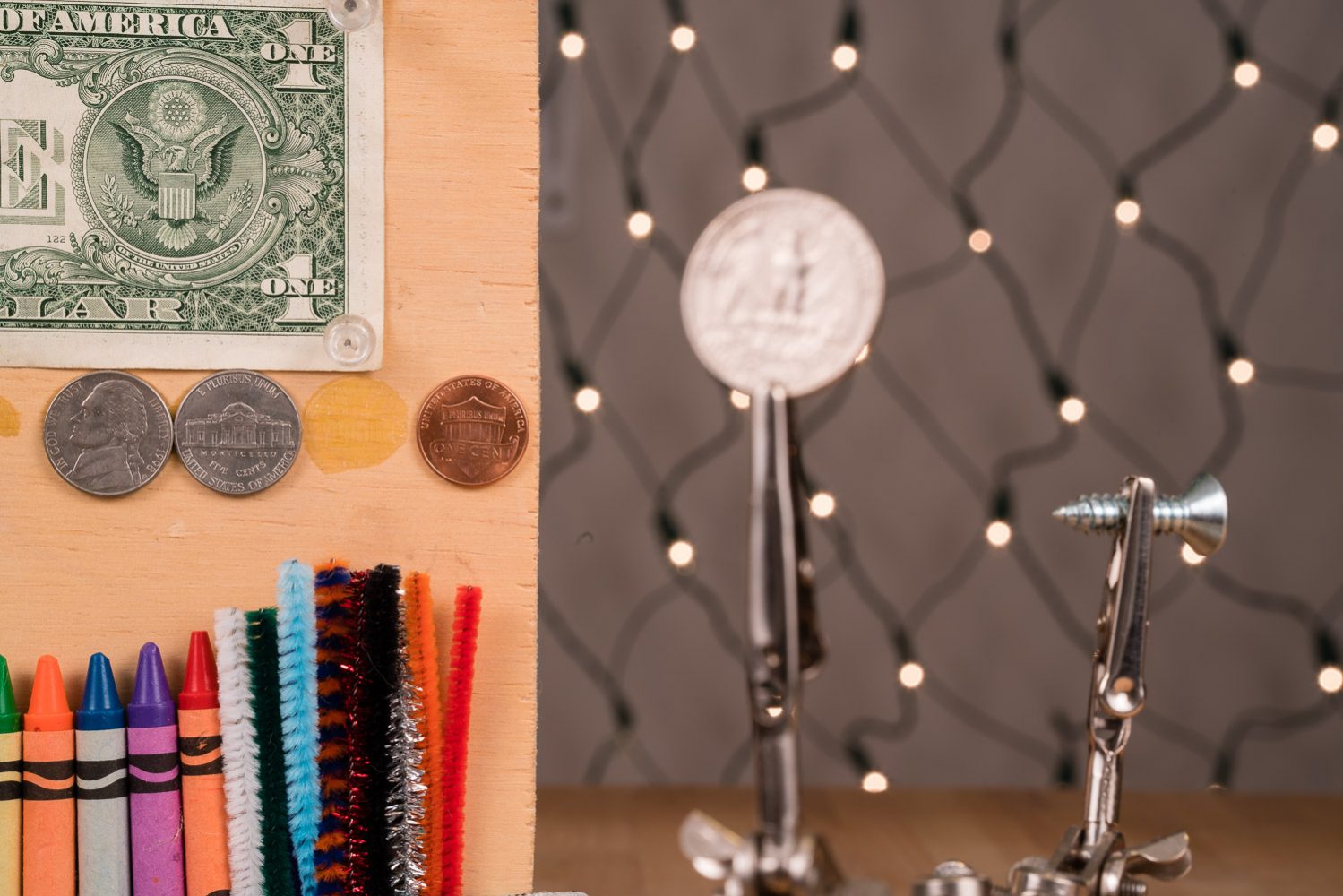 Real World Sample Photos:
I really did not get chance to take as many real world sample photos as I would have liked, but I did get enough to show online lightning rulet oyna you what this lens can do as far as portraits of my kids goes. I had the Christmas tree still set up when I took these shots and the out of focus renderings are just incredible as is the sharpness. Be sure to click on the images for a better look at the details!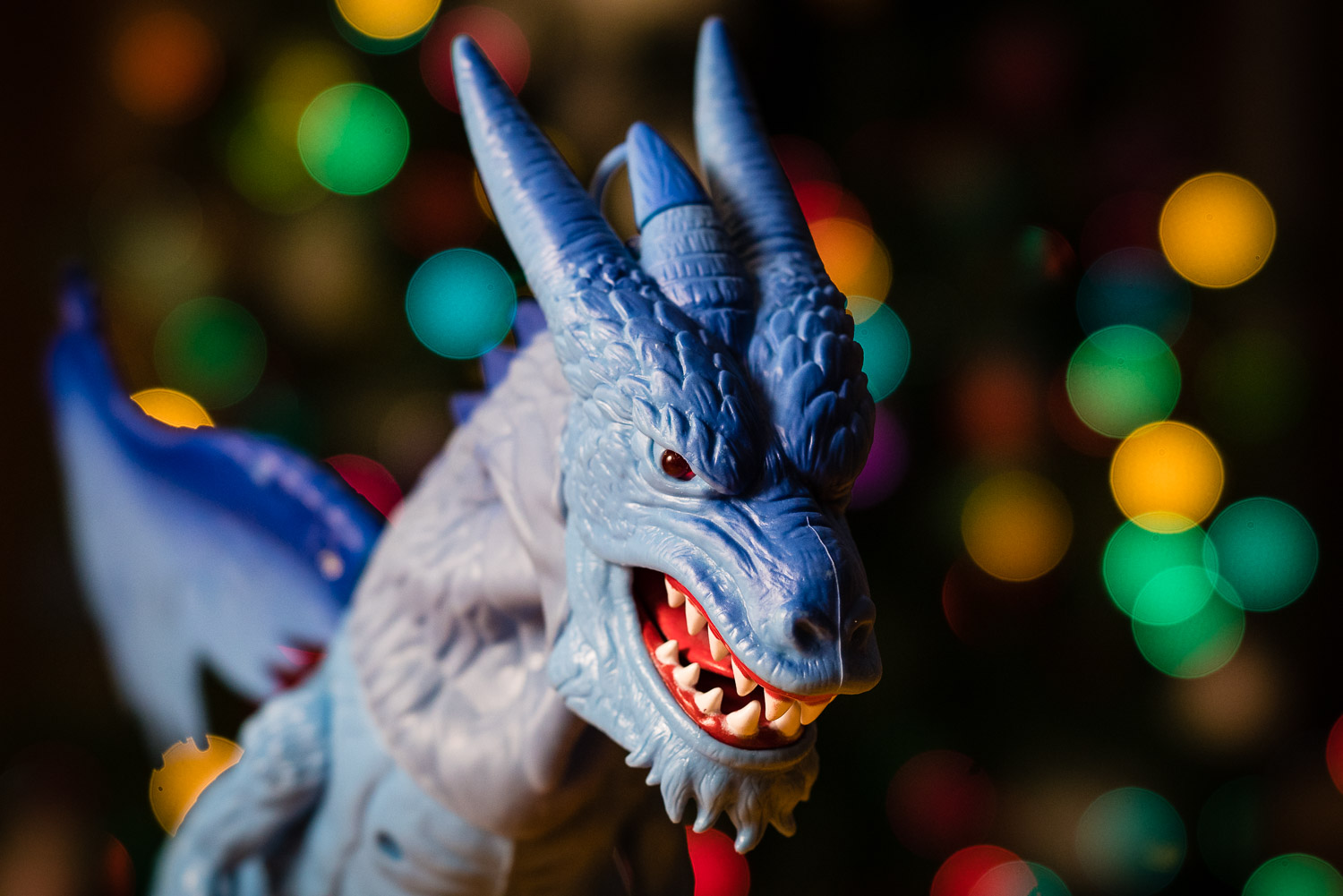 Sony FE 100mm f/2.8 STF GM OSS Lens Accessories:
Conclusions
So at the end of the day the Sony FE 100mm f/2.8 STF GM OSS Lens offers top quality build and optics, but it is certainly not for everyone. The 100mm focal range is excellent for portraits and if you are looking for that spectacular smooth trans focus background rendering for photos or video, then this lens is totally for you. That apodization filter helps render those bokeh balls into 3D spheres that just pop off the screen in the lab testing and sample portraits as you saw above.
However, as cool as that is, it comes at a cost of light loss due to the apodization filter. Instead of f/2.8 you are getting f/5.6 light which really forces you to use way higher ISO levels than are ideal in hand holding situations in particular. The optical stabilization helps with this for sure, but it certainly puts a damper on things if you wanted to use this for say wedding photography or something like that. Therefore, this is absolutely a speciality lens that is capable of producing some magical results, but be aware of the light loss and limitations that come with it.
For the $1498 US price tag, you do get a fantastic quality optic that produces some brilliant results when all is said and done. I highly recommend this lens if you are in the market for something that can produce results like this lens is capable of.

My Sony FE 100mm f/2.8 STF GM OSS Lens Review
A specialty lens that produces magical results
Build Quality and Design
98
Real World Image quality
98
Lab Testing Optical Quality
98
Lens Distortion Control
98
Pros
magical bokeh ball renderings
top quality build
top quality optics
built in optical stabilization
manual aperture ring w/ de-click feature
customizable focus hold buttons
eleven-blade circular diaphragm
macro switching ring
Cons
f/5.6 light transmission
a bit on the large and heavy side
96
Full Frame E-Mount Specialty Lens