90
Full Frame 42MP Mirrorless Camera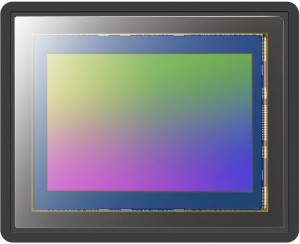 In this extended use Sony A7r Mark II Review I will cover how the camera works using Canon EF L Lenses, two Sigma lenses, and native Sony E-mount Lenses to test focusing speeds and other features. I will also go over the video abilities using the new Super 35mm Mode, some HDR Photography, and much more..
The Sony A7r Mark II has some serious upgrades from the previous generation and I'm very impressed with Sony in this regard! They changed almost everything that was an issue with the original A7r such as, shutter mechanism vibration, sensor corner issues with wide angle lenses, and most importantly the slow AF is now really fast! Sony also added the incredible 5-axis stabilization technology and a new back-lit sensor with awesome AF performance built in.
The new Sensor is an impressive 42mp and although not the highest out there, it is still the best option in my opinion. This new sensor is special in a few ways including the back-lit stacking method Sony uses, and also because it has 399 phase detection AF modules embedded inside. This allows for crazy fast autofocus similar to the A6000, only it also works with other lenses now as well!
This is huge and a total game changer for folks thinking about coming over from Canon or Nikon in particular. Now you can actually use those lenses and have fast autofocus very close to native speeds, depending on the lens. We are talking about real world usable AF with Canon lenses mounted to a Sony camera.. This was sort of possible before, but it was very slow AF and not usable for anything that moved. Real world wise it was not for the pros that demand and pay for reliable fast af under all conditions. Below is closer look at the amazing microscopic sensor technology that the A7r II is packing. Note the copper wiring layer and wider angle of light entry to the photodiodes. This is called a back-lit sensor design (BSI).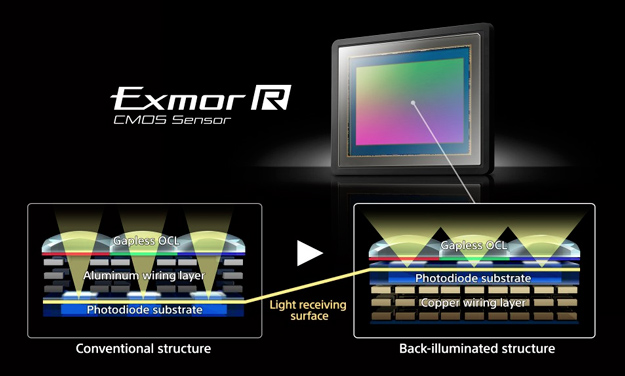 Sony A7
r

II – Key Features:
42MP Full-Frame Exmor R BSI CMOS Sensor
BIONZ X Image Processor
Internal UHD 4K Video & S-Log

2

Gamma
Super 35mm Mode for Video (APS-C)
5-Axis SteadyShot INSIDE Stabilization
399 Phase-Detect AF Points & 5 fps Burst
0.5″ 2.36M-Dot XGA T* OLED Tru-Finder EVF
3.0″ 1,228.8k-Dot Tilting LCD Monitor
ISO 102,400 and Silent Shutter Mode
Durable Reduced-Vibration Shutter Design
Built-In Wi-Fi Connectivity with NFC
1/8000sec Max Shutter
Retail Price = ~$3200 US
Weight = 22.05 oz / 625 g with battery and memory card
Sony A7
r

Mark II Camera Body Shots: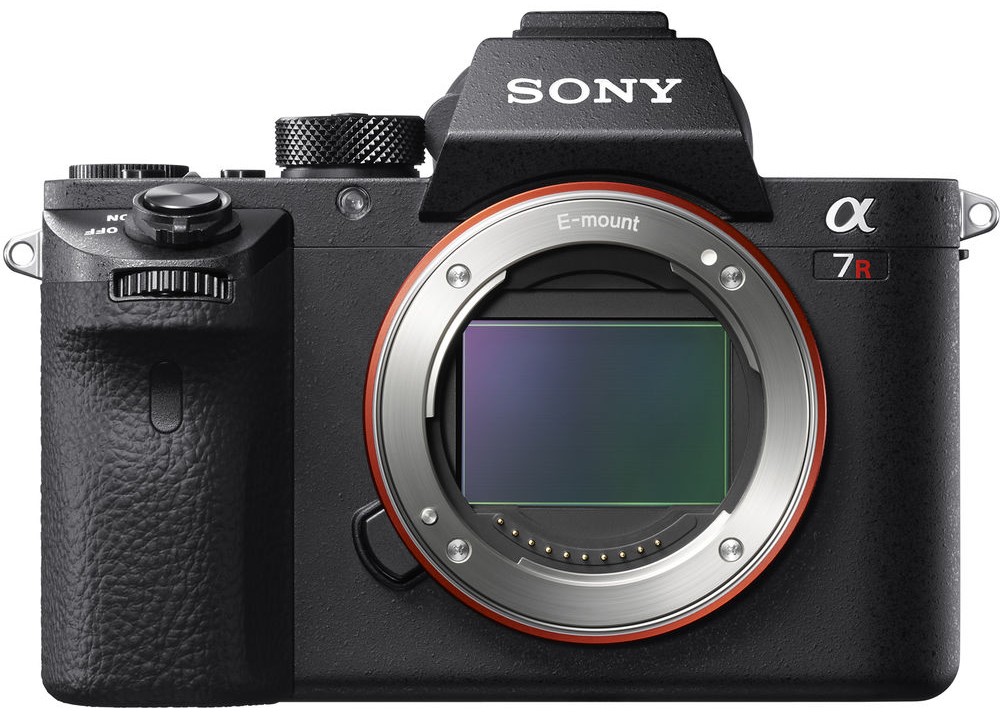 Build quality is excellent for a Sony camera and continues to improve each generation. Compared to my original A7r the New A7r II has a more textured skin almost like a speckled paint effect when examined closely… For a much more detailed comparison between the older A7r vs the new A7r II go here >>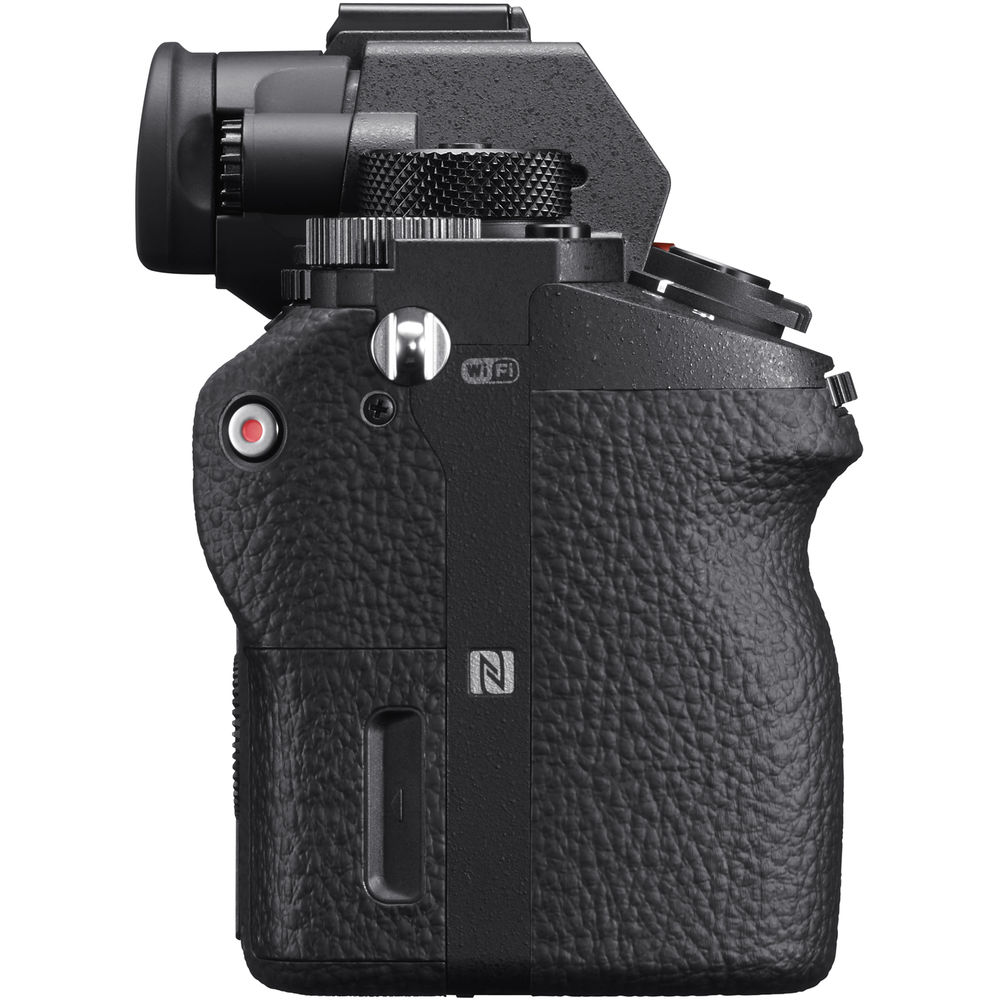 From the side you can see the improved grip and ergonomics as it pertains to the shutter button in particular. The memory card door is also shorter in height, which takes it off of the thumb rest. Very nice improvement which illuminates accidental openings for myself. The door could still click harder closed though.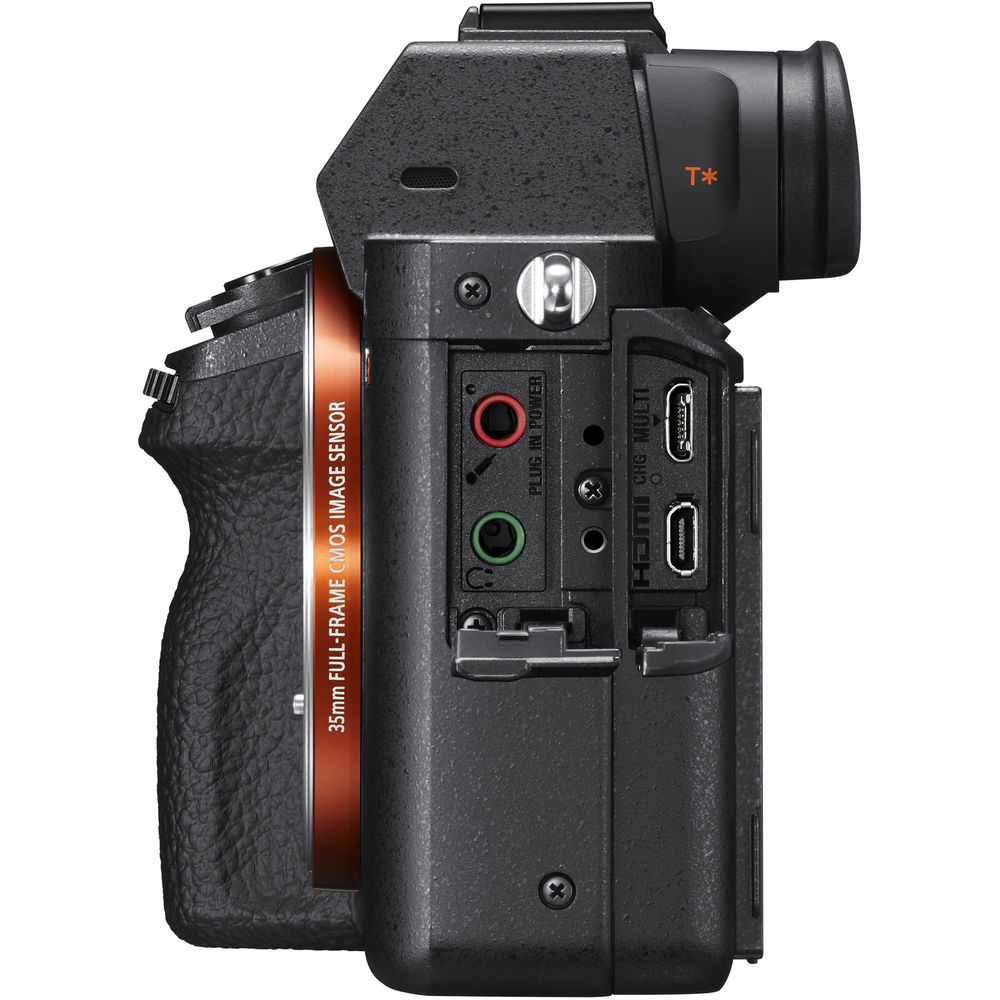 Note the plastic, with a hint of rubber, port doors in the open position below. They offer a some weather sealing, but nothing like the DSLR rubber seal on the Sony A99 or A77 Mark II for example. The doors do lock firmly in place, but I would like to see a more rubber based door for maximum weather sealing in the next generation model.
Also not the T* symbol, which is a Zeiss lens coating, referring to the 0.5″ 2.36M-Dot XGA OLED Electronic Viewfinder. It's a step up from the lower end models and offers a slightly more contrasty view of things. It's less flat looking in other words and more rich in color and contrast overall.
The A7r II has a Mic in and Headphone Jack built in which allows for a much better quality audio control and workflow. Otherwise you are guessing what the gains are going into the camera, vs hearing them on the headphones with no background noise. This really only applies to those into video and capturing the audio on camera all at the same time. A great feature for those that want to utilize the option for the best quality audio capture.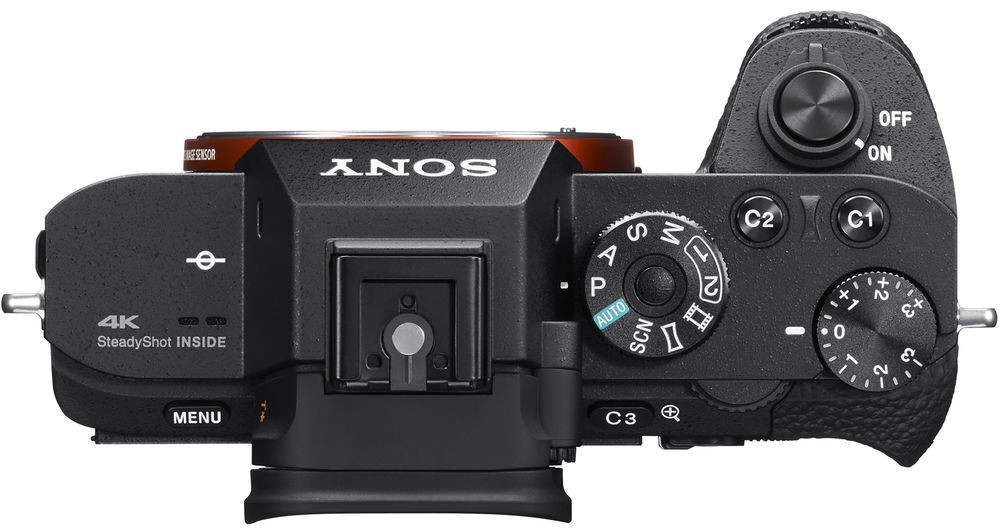 The top of the camera is very similar to the A7 II, except for the locking mode dial button, and 4K logo. From the back see we can see the large tilting LCD screen and key thumb controls. The Menu button is still oddly on the left side which requires the left hand to let go of the lens in order to push most of the time. I would prefer this next to the C3 button or on the top next to the exposure comp wheel even. The button design as a whole can still be refined a bit more I'm thinking, but does do the job quite well in the real world is the bottom line.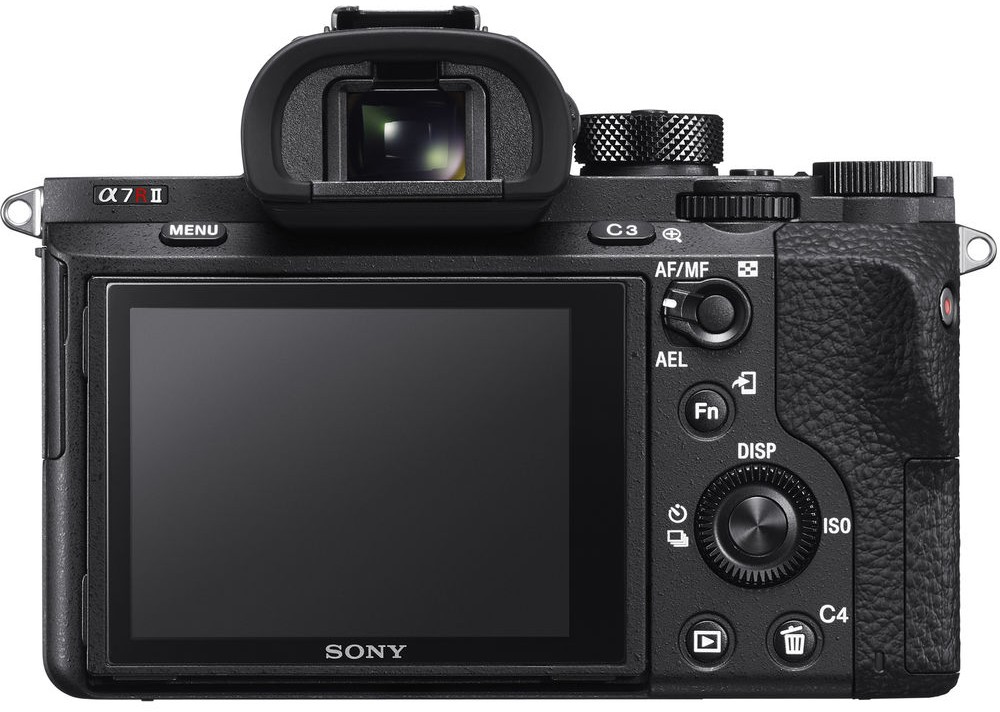 The screen articulation is limited and not a touchscreen which is two things I would like to see on the next generation model. You can have the camera on the ground and aim the screen at the sky so you can look straight down, but you can not do the same with overhead shots, or see the screen at all when in front of the camera.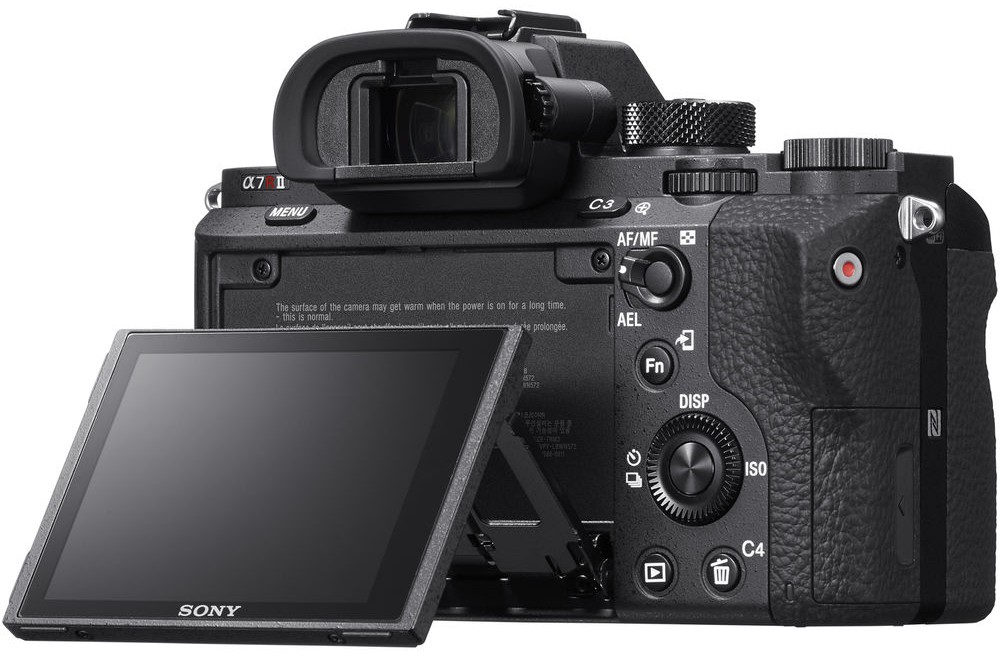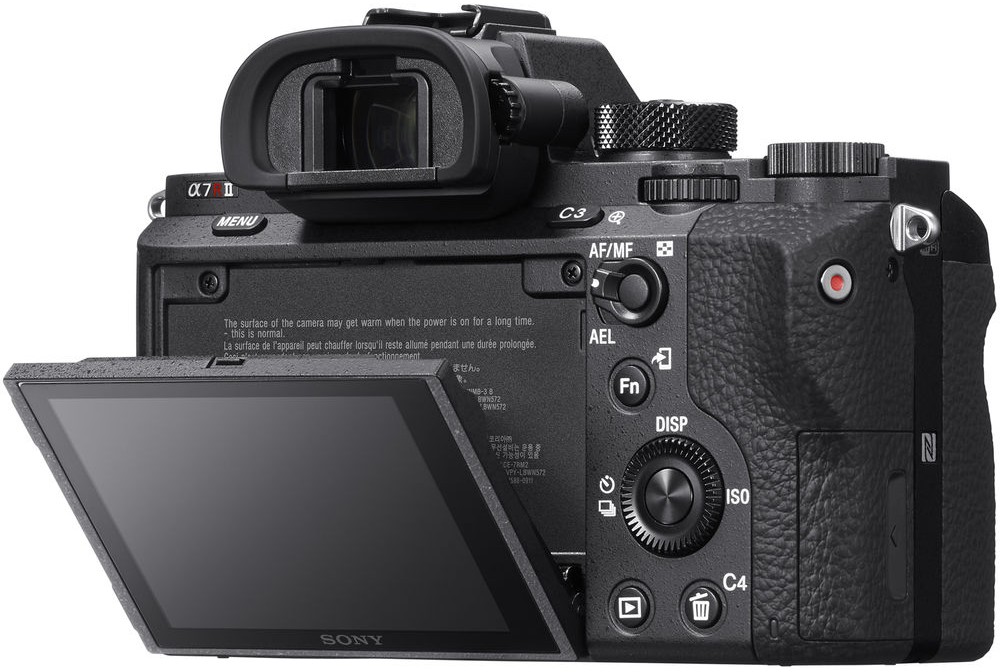 From the bottom we have the large beefy plate that allows for much better support when using heavier lenses on a tripod without lens collars. Some of the larger old school lenses for example don't have lens collars and you are forced to use the camera mount only. This second generation camera body is far superior to the first generation like my A7r.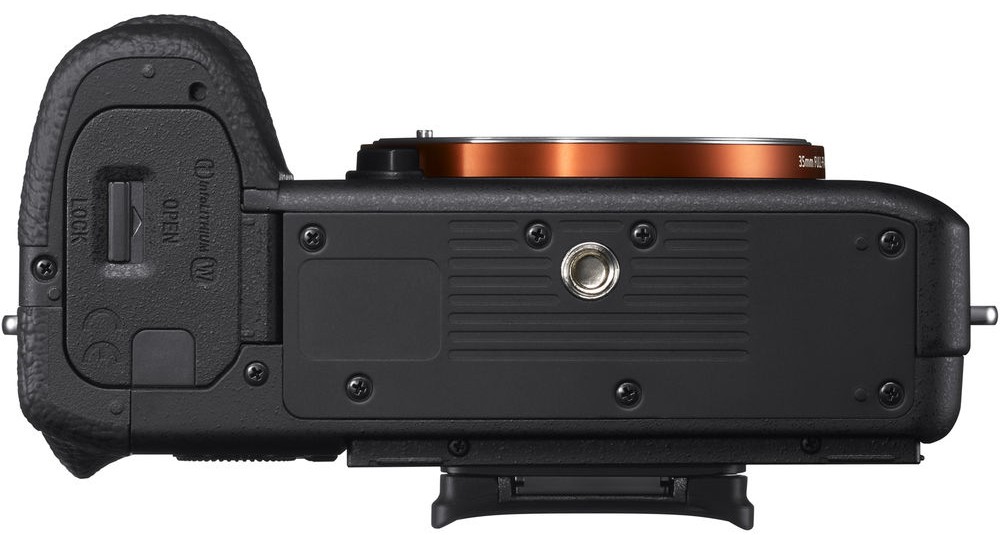 Sony A7
r

Mark II – My Youtube Review

I pretty much covered everything in my youtube review, but I wanted to share more sample photos and the Sigma lens testing which I did not have when I made this back in the day…

My Sony A7r II Review – Real World and w/ Canon and Sigma Lenses!
A Top Quality Full Frame Mirrorless Camera
The A7r II is the latest and greatest from Sony and it really does hold up to all the hype. The Image quality is fantastic, the 5-axis stabilization is incredible, and the overall build quality and design is also excellent. It could have battery life, a better grip, a fully articulating touchscreen, and more physical buttons, but at the end of the day this camera is an all around beast. I highly recommend the A7r II to anybody looking for maximum resolution and features in a full frame mirrorless camera.
Build Quality and Design
92
User Interface and Menu System
85
Pros
amazing 42mp resolving power
5-axis sensor stabilization
incredible image quality
great 4k video quality
excellent autofocus technology and performace
very good autofocus abilities with non sony lenses via electronic lens adapters
very good overall build quality
Cons
poor battery life
no fully articulating touchscreen
ergonomics could be better = better grip and more physical buttons
weather sealing could be better
battery door should automatically lock when closed
90
Full Frame 42MP Mirrorless Camera
Sony A7
r

II – Sample Photos
The Metabones III Electronic Lens Adapter was used for pretty much all the sample photos below with Canon EF Lenses. The Sony A7r Mark II full frame mirrorless camera did not focus properly with some of the Canon Lenses as seen in my testing linked below on a per lens bases. The 24-105mm lens worked great as did the 17-40mm lens, but the 70-200mm did not work between 140-200mm for whatever reason. My Canon EF 135mm f/2 L Lens also did not work at all Auto Focus wise.
Metabones IV Update:
Update!! I just tested the A7 II w/ the Metabones IV and now the Canon 70-200mm f/2.8 L IS lens works throughout the entire zoom range! Unlike in my previous tests with the Metabones III. This is awesome news and focus performance will be even better on the A7r II thanks to the 399 Phase detection points. The A7 II on sensor Phase Detection worked really well though, and I will get up a sample video of this testing asap.
Lab Testing
I did some lab testing so you can see the amazing resolving power of the new full frame 42MP back-lit Cmos sensor. Lets take a look shall we, and I used the super high quality Canon EF 24-105mm f/4 IS L Lens @ 35mm, f/8, and RAW Quality for this test. I will be testing more Sony lenses on the A7r II in the future, so don't worry about that if you are concerned. I'm trying to offer something a little different than all the other A7r Mark II reviews 😉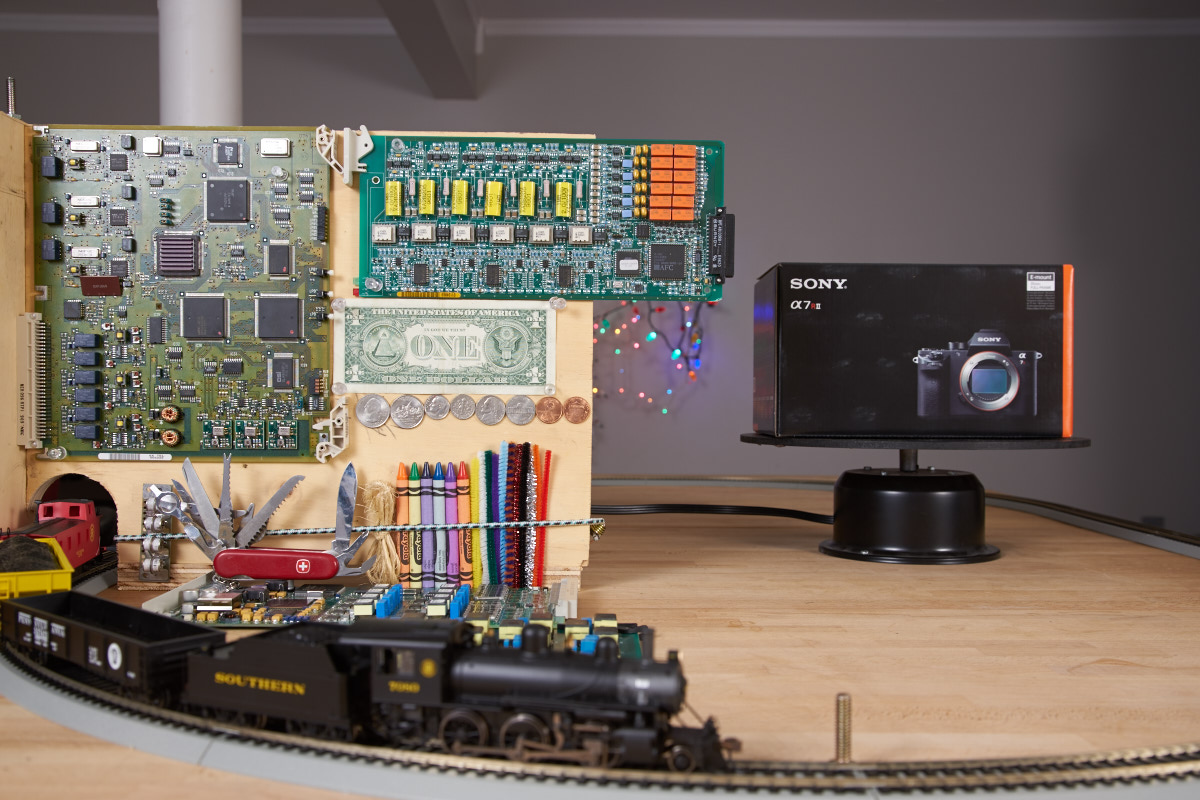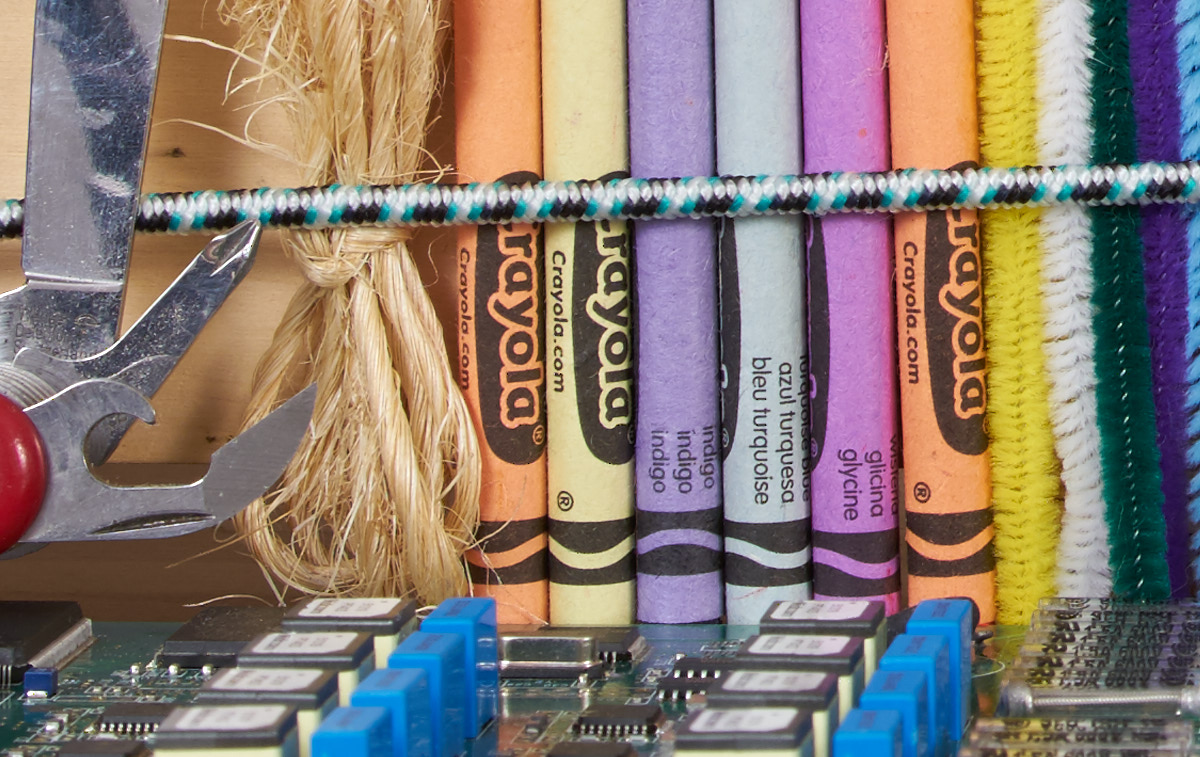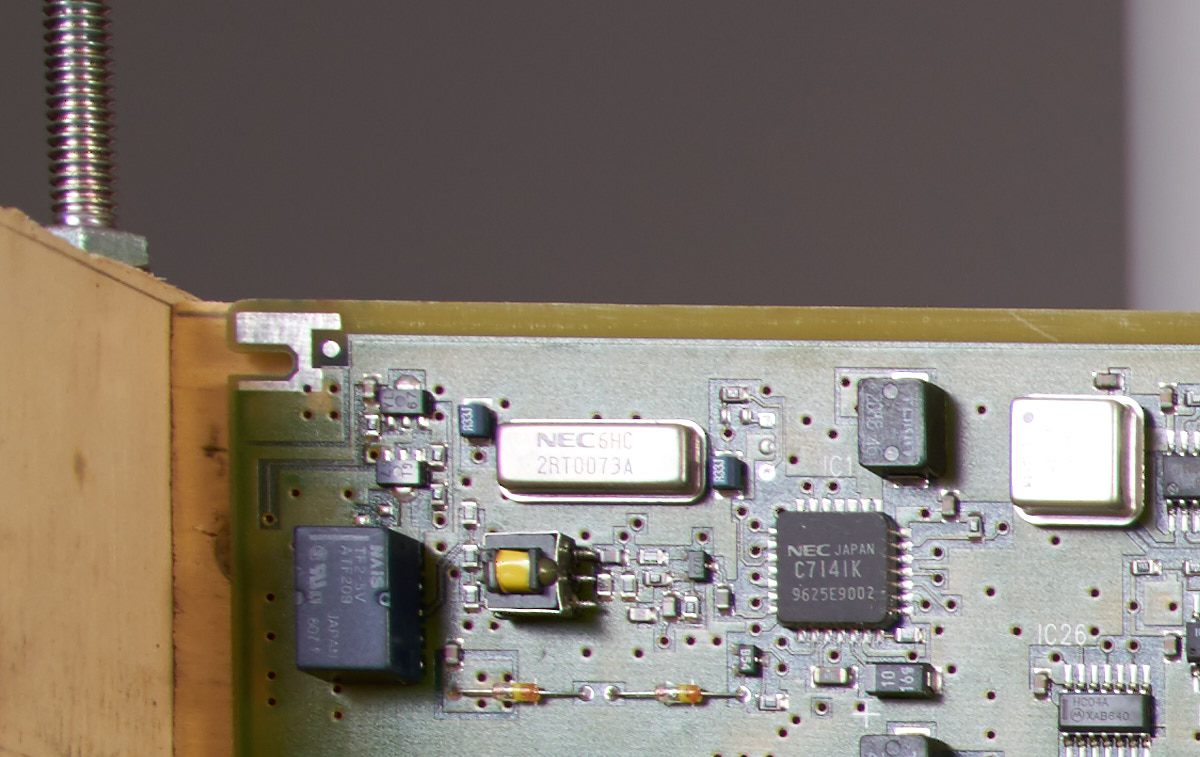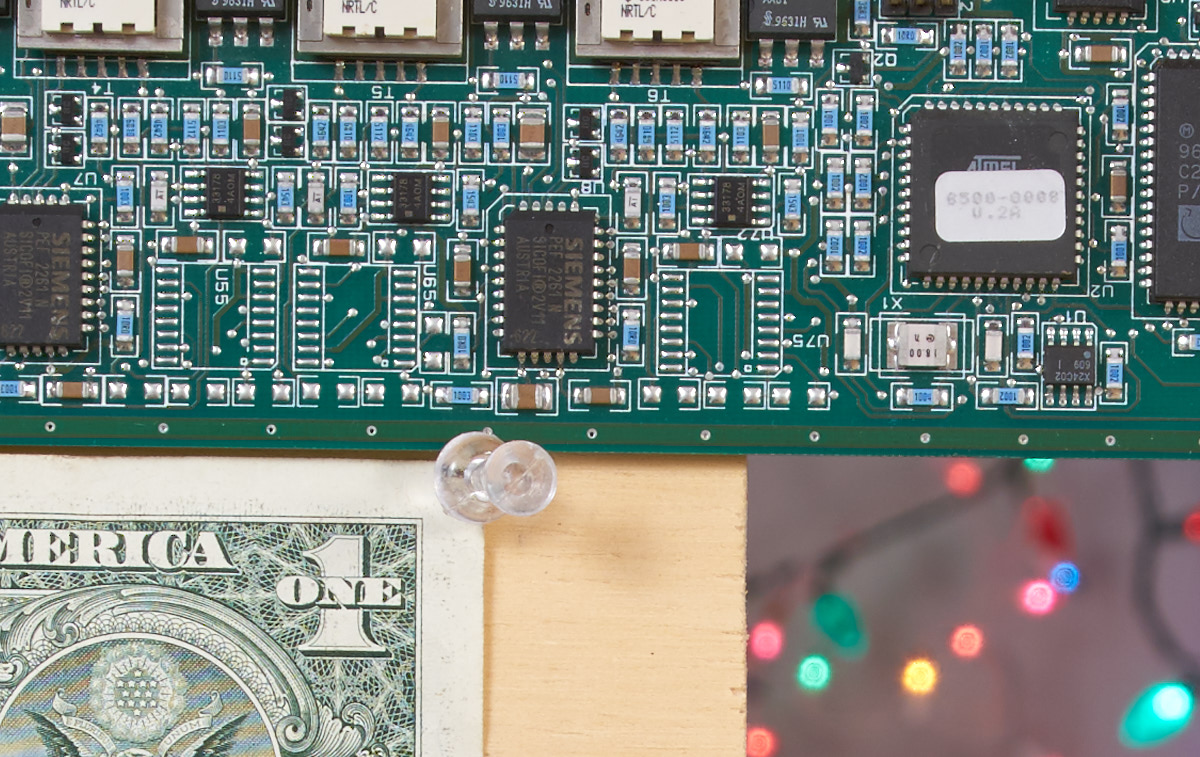 High ISO
The Sony A7r II is capable of going up to ISO 102400 which is very impressive considering the ultra high resolution! See below how the camera did int he lab using both Raw Quality and Jpeg Quality for reference. Raw – ISO 102400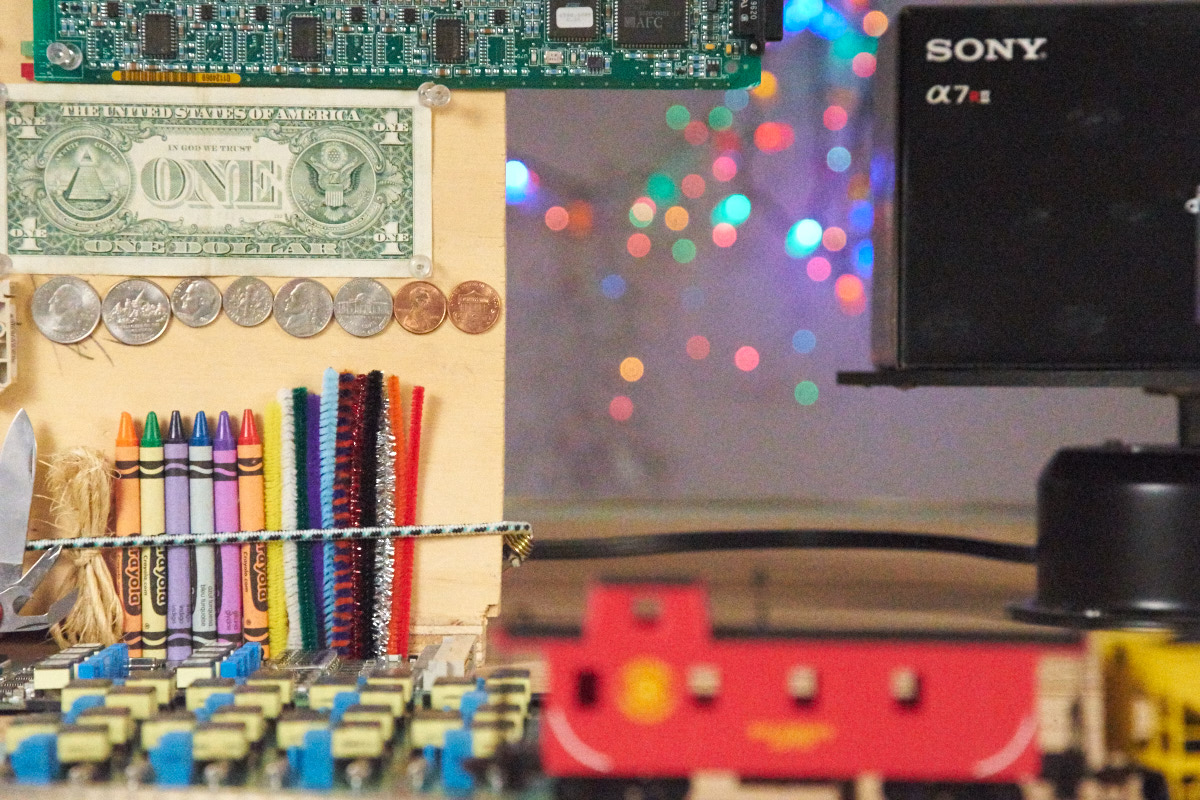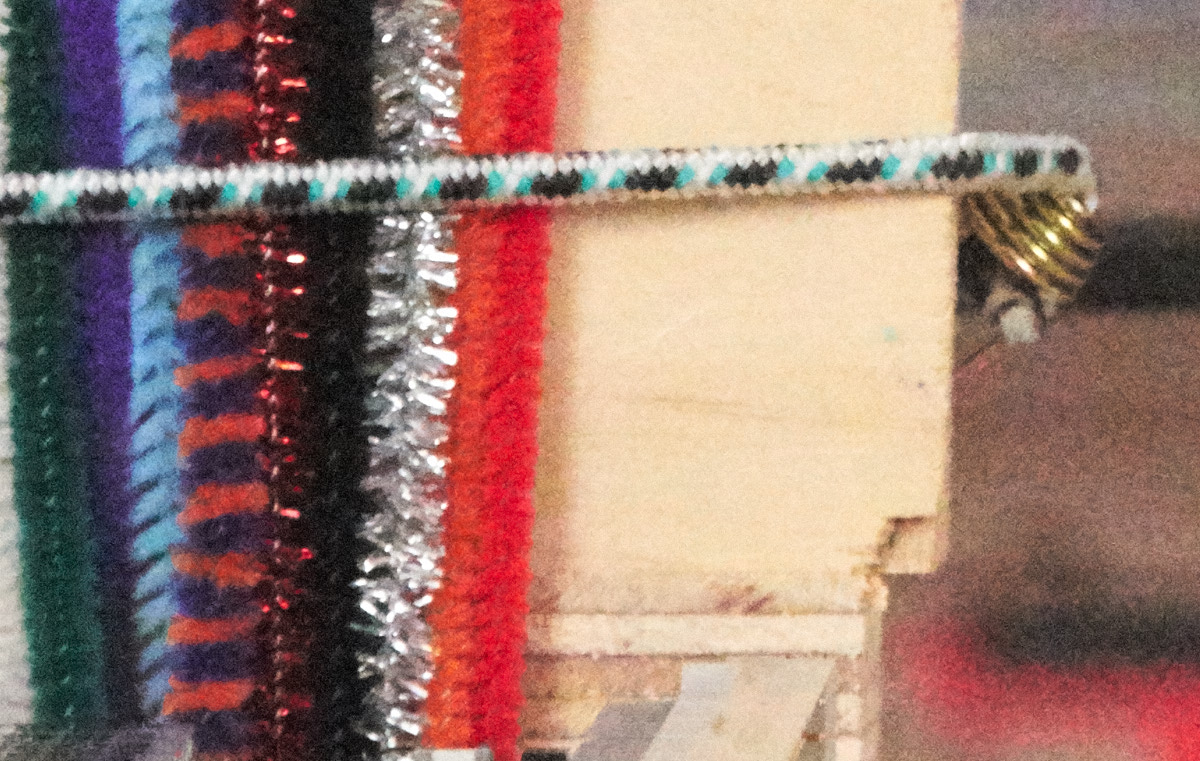 Jpeg– ISO 102400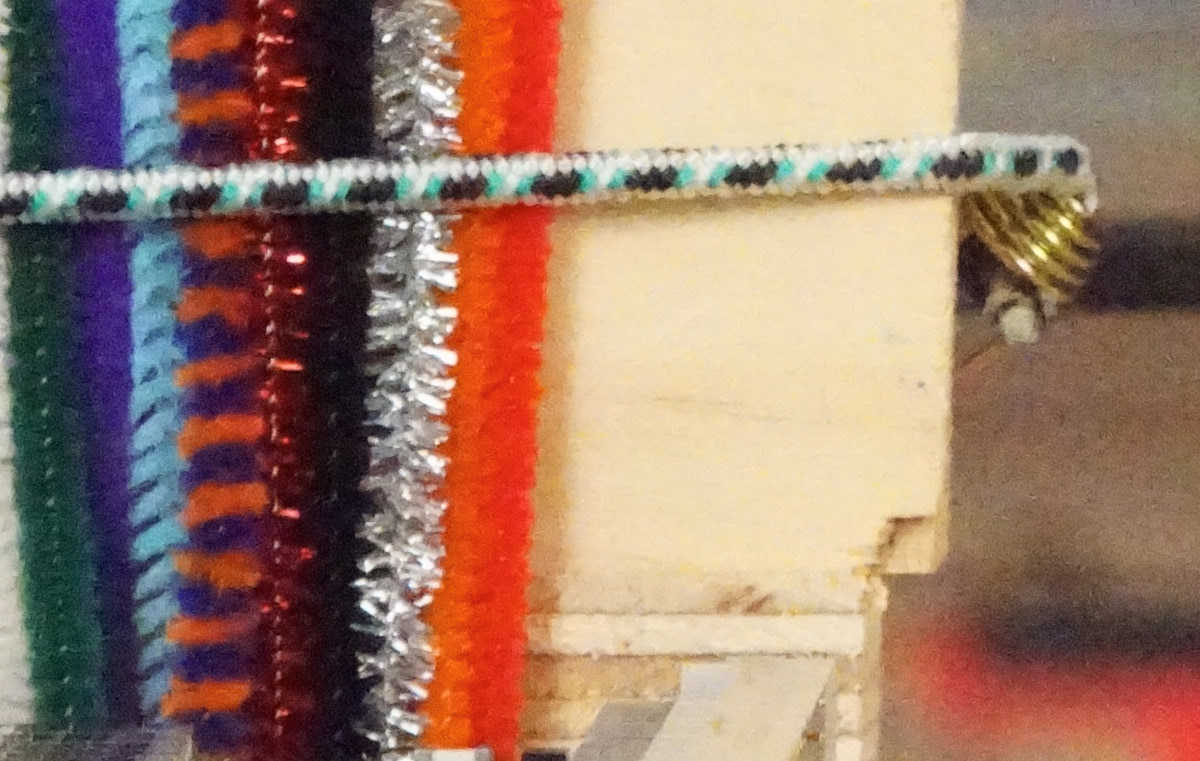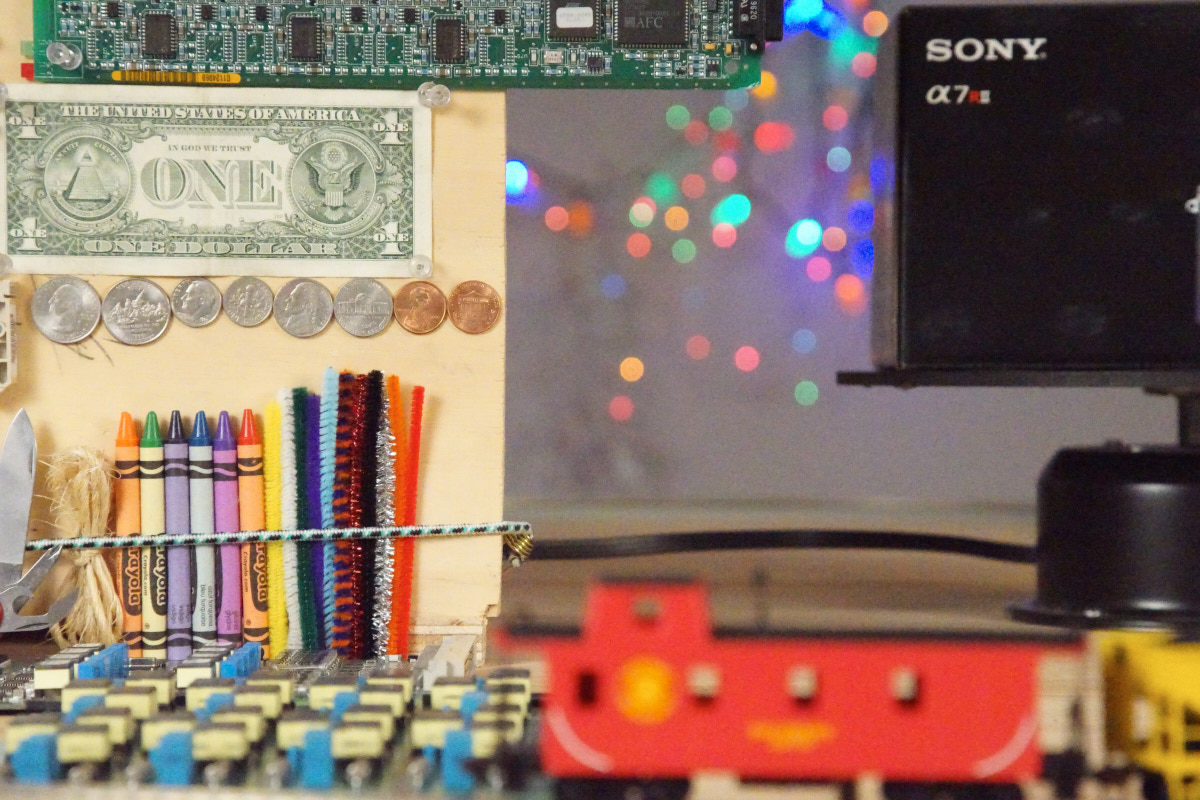 Real World w/ Canon 70-200mm f/2.8 IS L Lens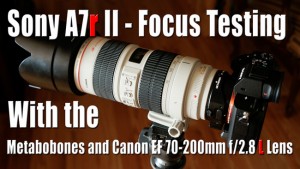 I took this these sun frames in jpeg mode and was really impressed with the dynamic range and color renditions straight off the camera! The auto focus worked on my 70-200mm lens, but only up to ~135mm. Beyond that the lens will not lock onto anything. However, I have read that with the Metabones IV, this issue is now resolved with firmware updates. I have yet to test this myself though, just to let you know.
To see my live focus testing with this lens check out this article: A7r II Focus Testing w/ EF 70-200mm and Metaboens III >>
Be sure to click on the images for the Better Quality Large ~1200px Versions…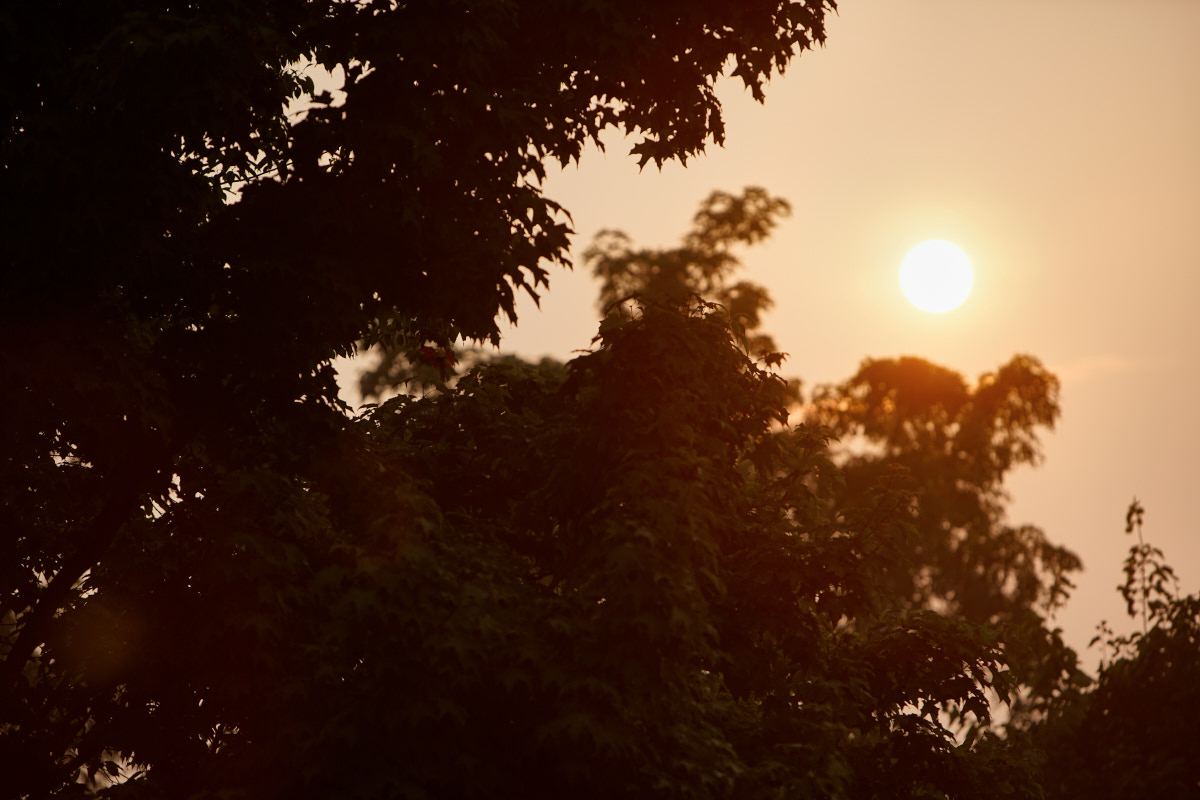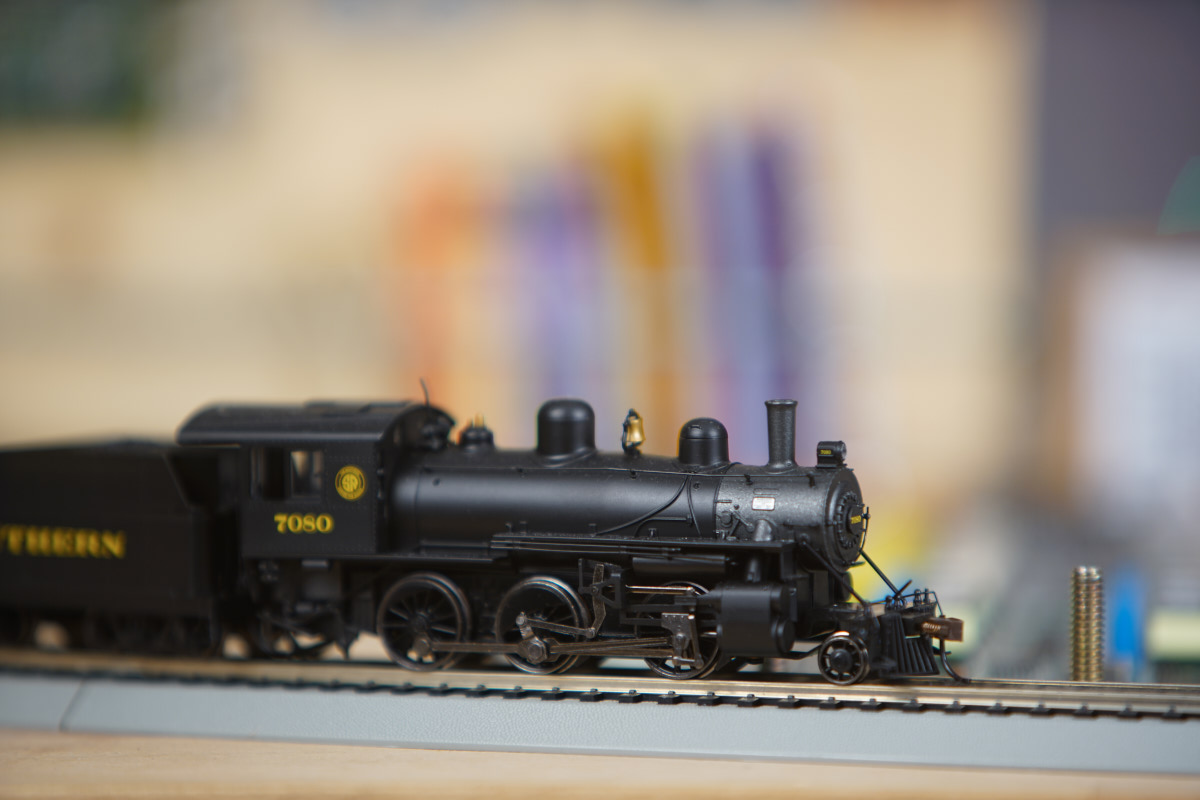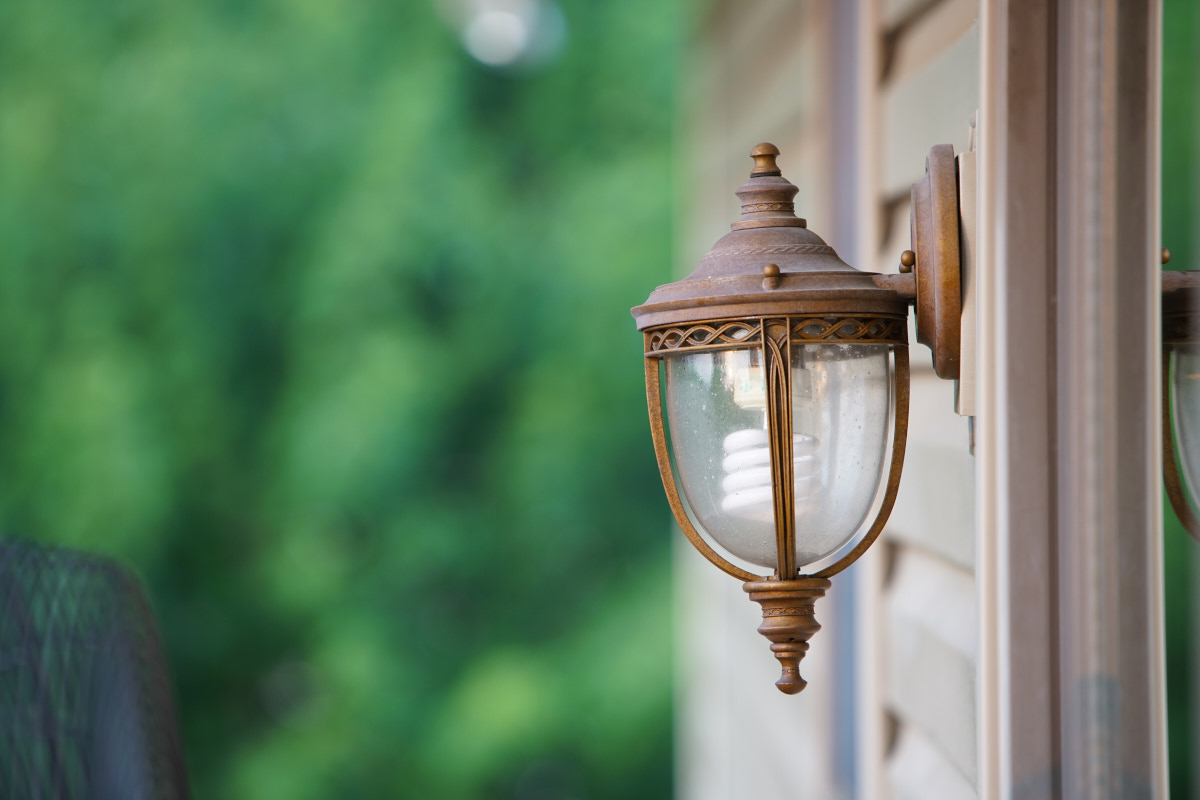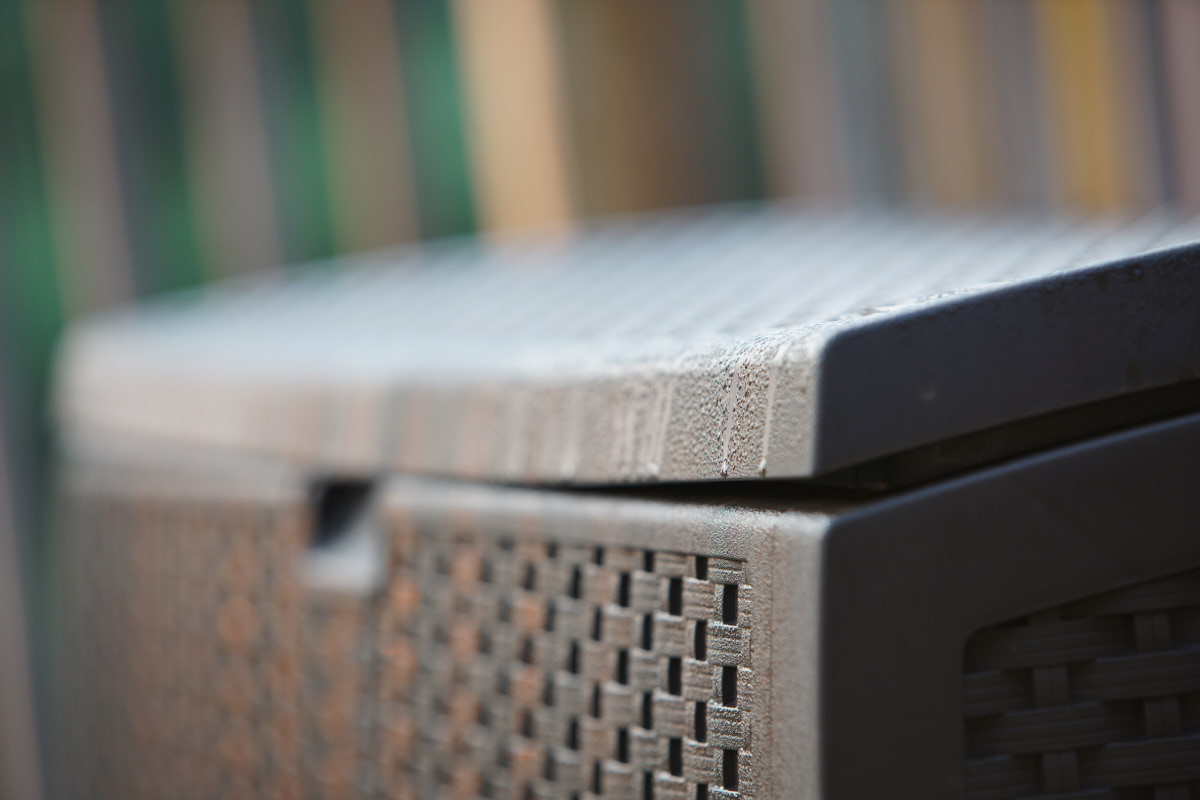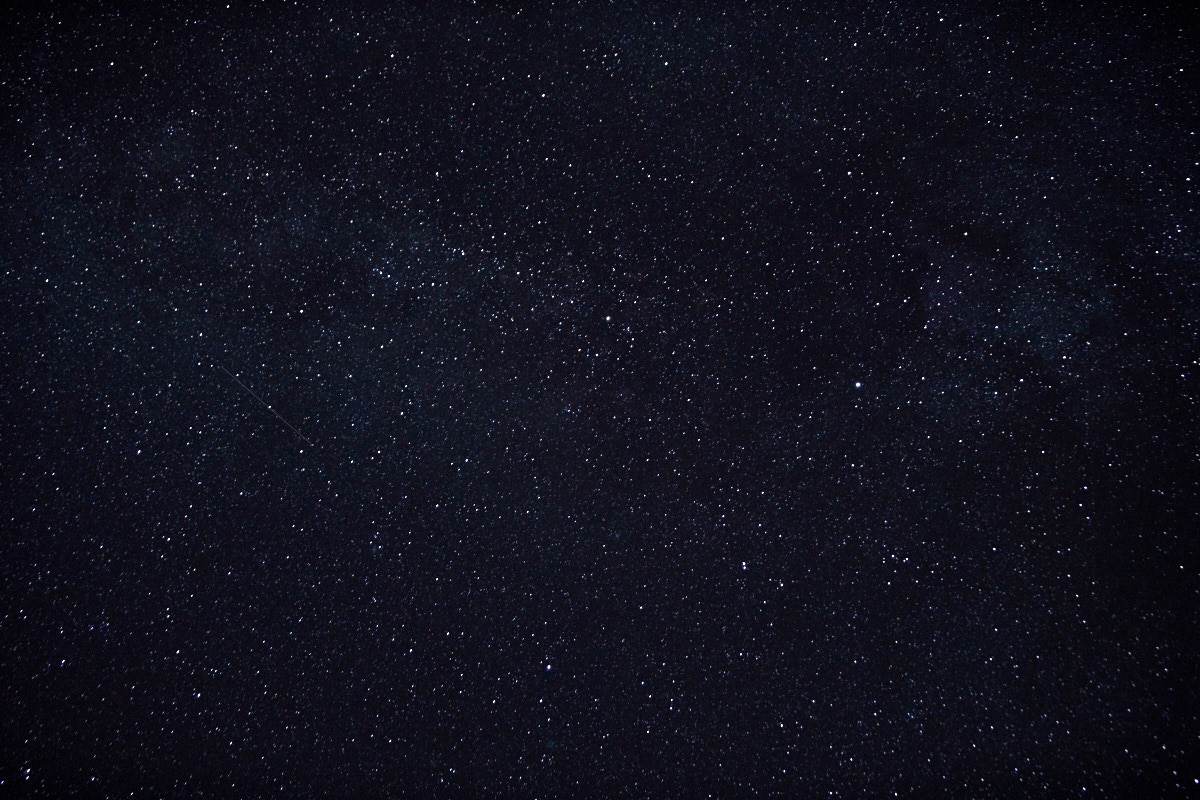 Real World w/ Canon 24-105mm f/4 IS L Lens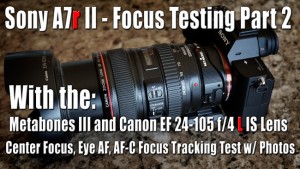 These photos were all shot using raw quality and are straight off the camera using Auto WB so you can get an idea on what the camera actually does in the real world 😉 Note how Layla looks slightly green compared to Jase for some reason, and so fourth.. The auto focus with this particular lens was awesome and very close to native native speeds using the phase detection. Some of the focus modes are greyed out, but center, wide area, and flexible spot work really well in my opinion and you can see the live focus testing and more here: Sony A7r w/ canon EF 24-105 f/4 L IS – Auto Focus Testing >>
Be sure to click on the images for the Better Quality large ~1200px versions…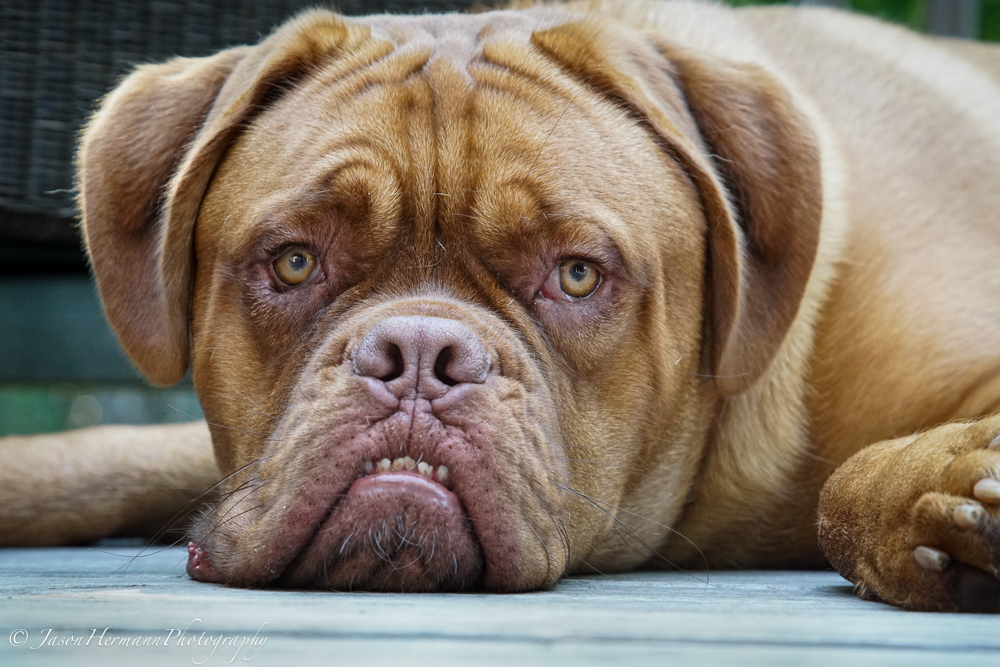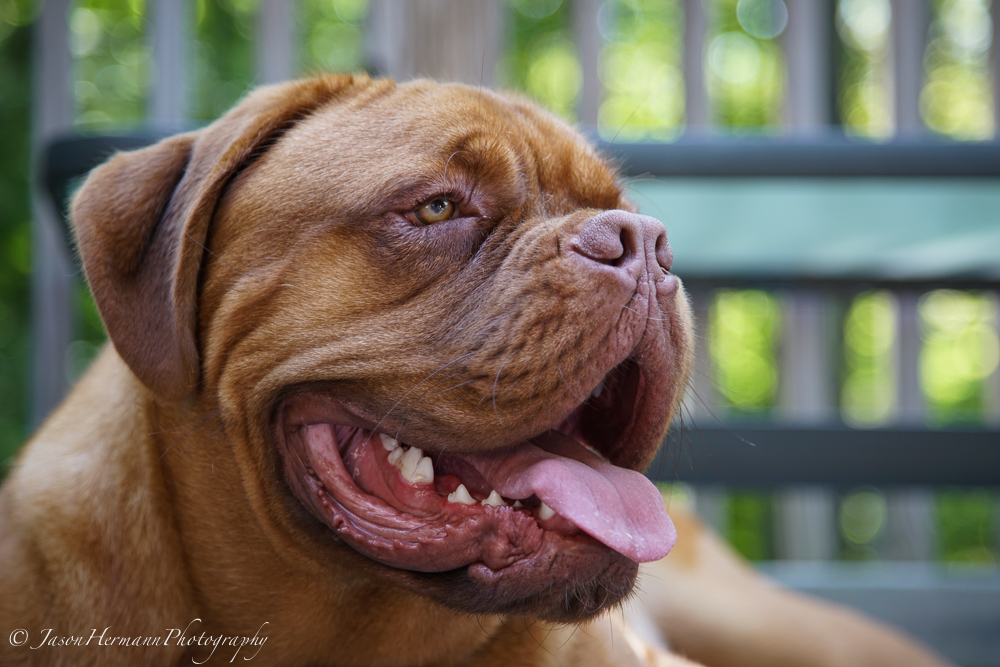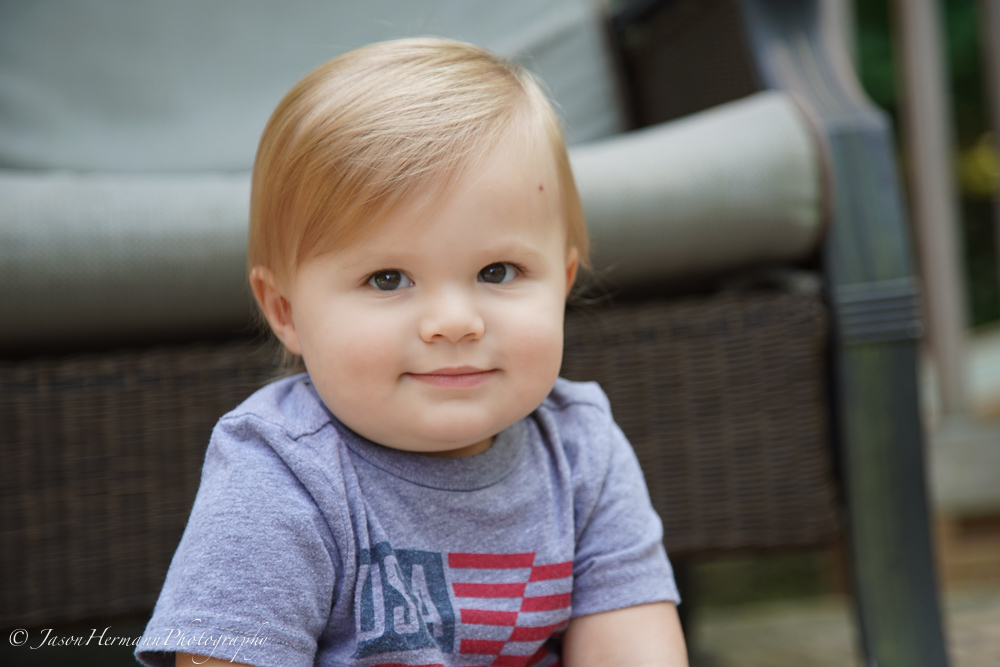 Note how Layla's skin tones are slightly off when using auto WB with the Canon Lens, but this is totally understandable and normal in my opinion.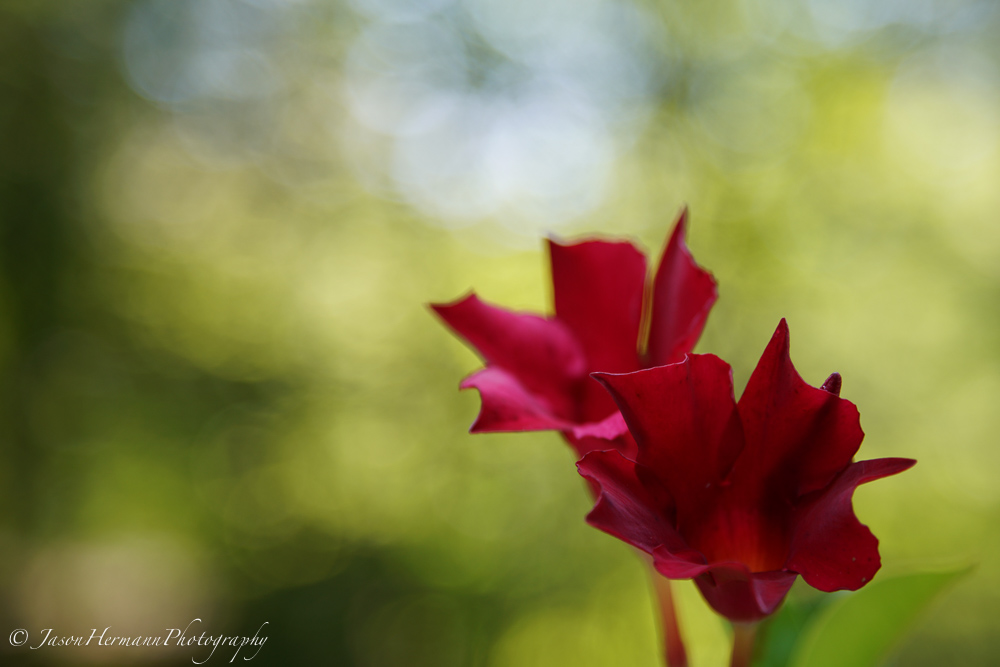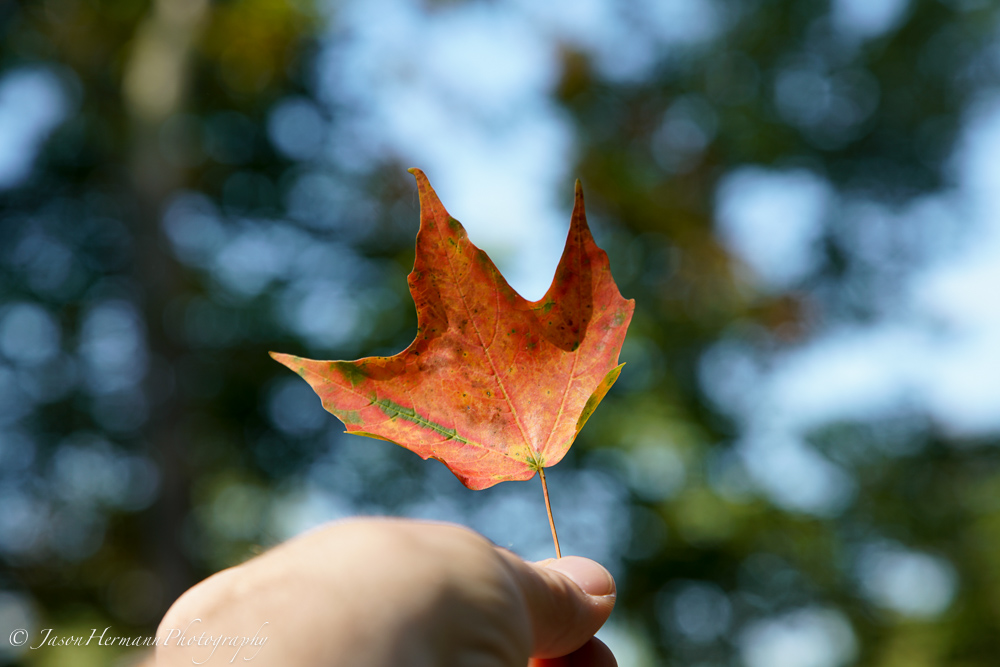 This next series was taken using jpeg quality to show how that performs in the real world with the Canon 24-105mm f/4 OSS L lens in particular.
Be sure to click on the images for the Better Quality large ~1200px versions…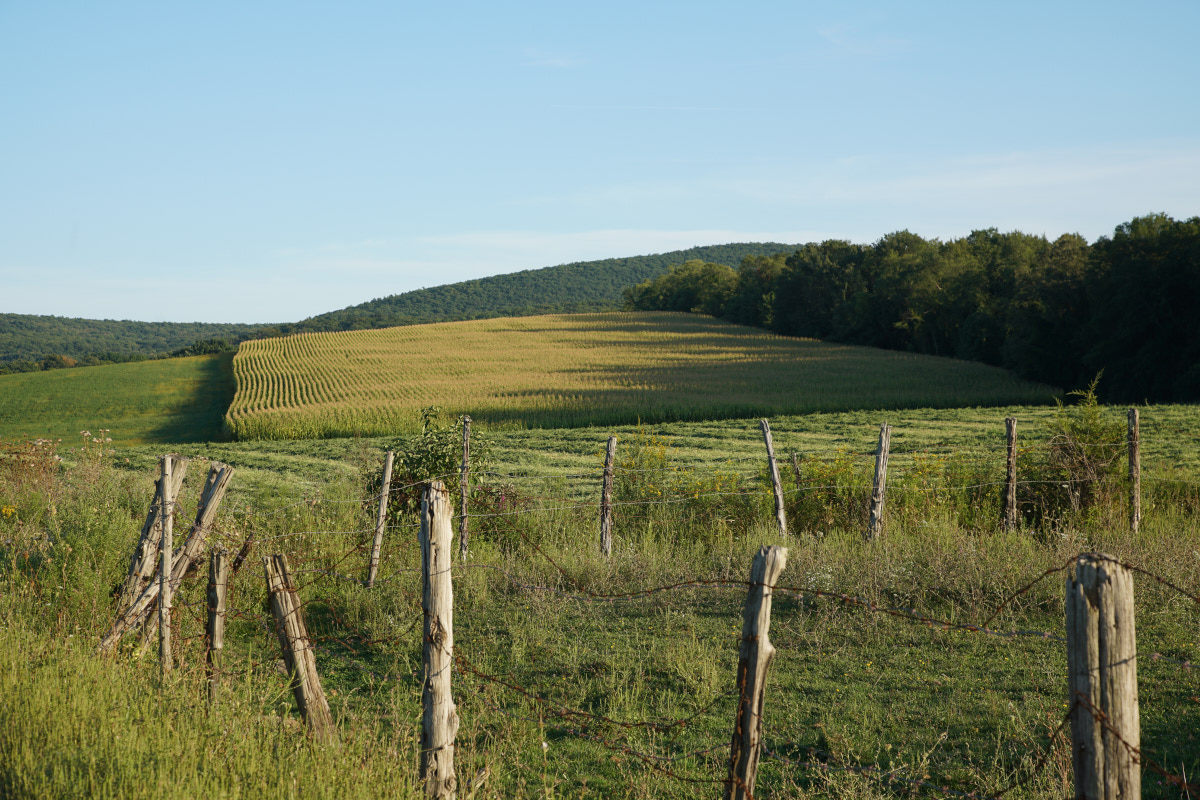 I was using the Silent Shutter Mode in the next few shots and I did not notice any difference in the photos to be honest, although I have heard the quality is not the same in some rare conditions.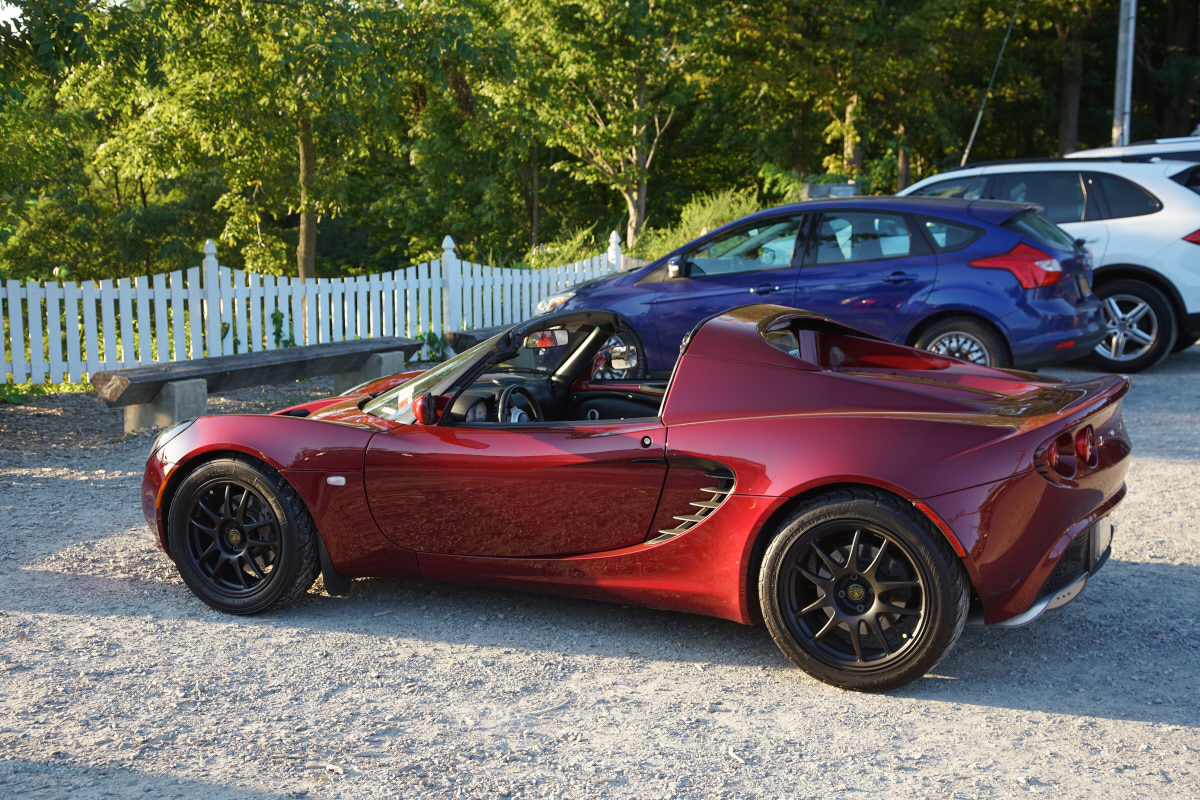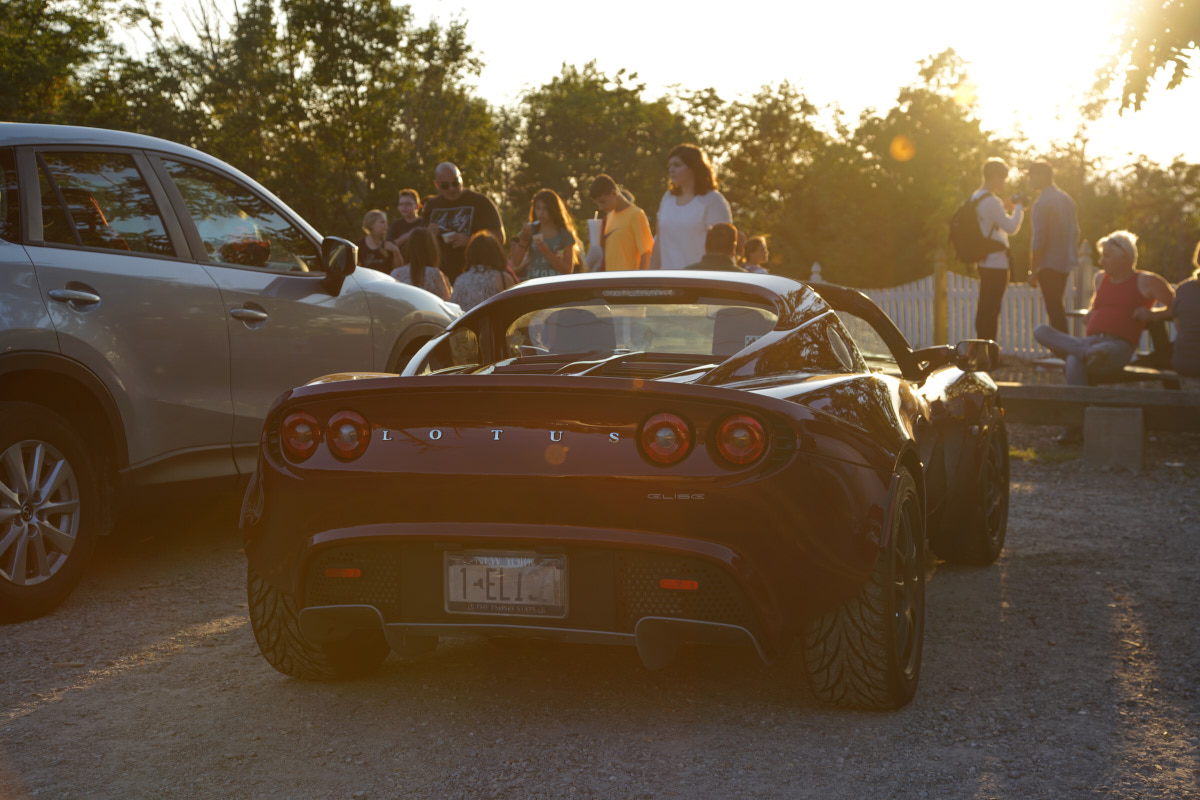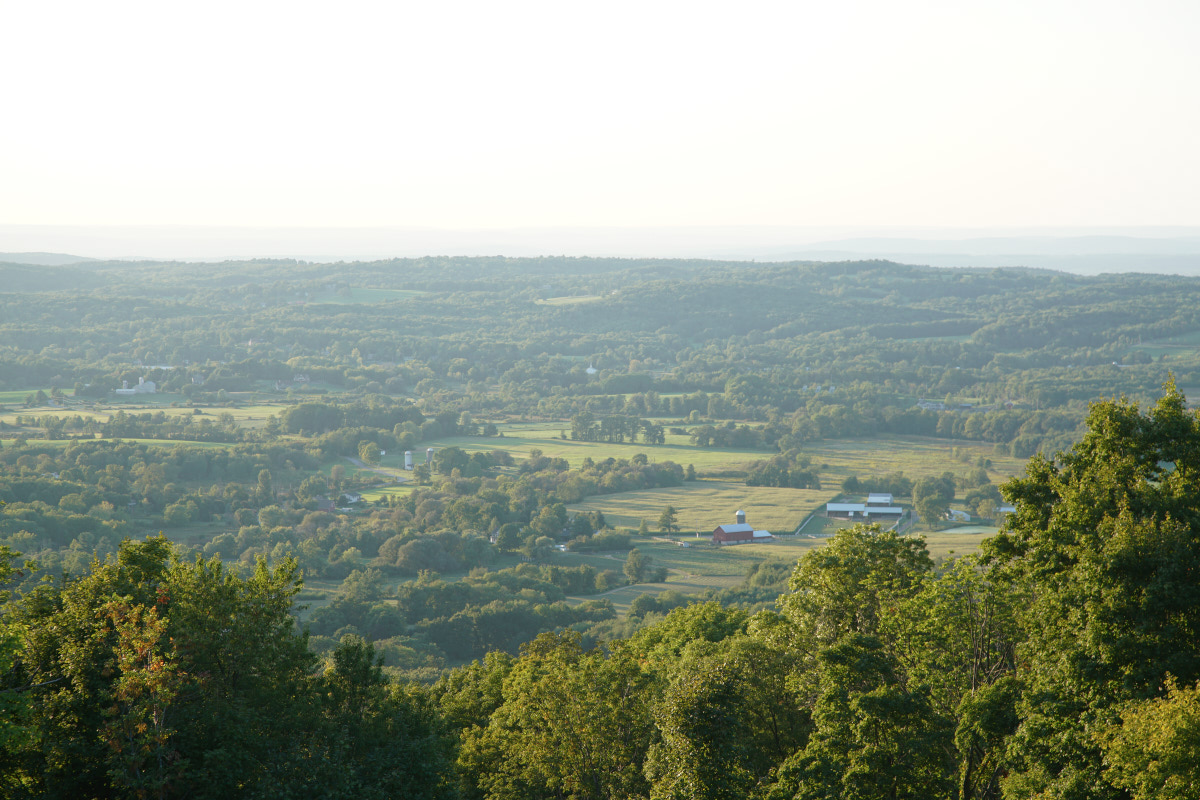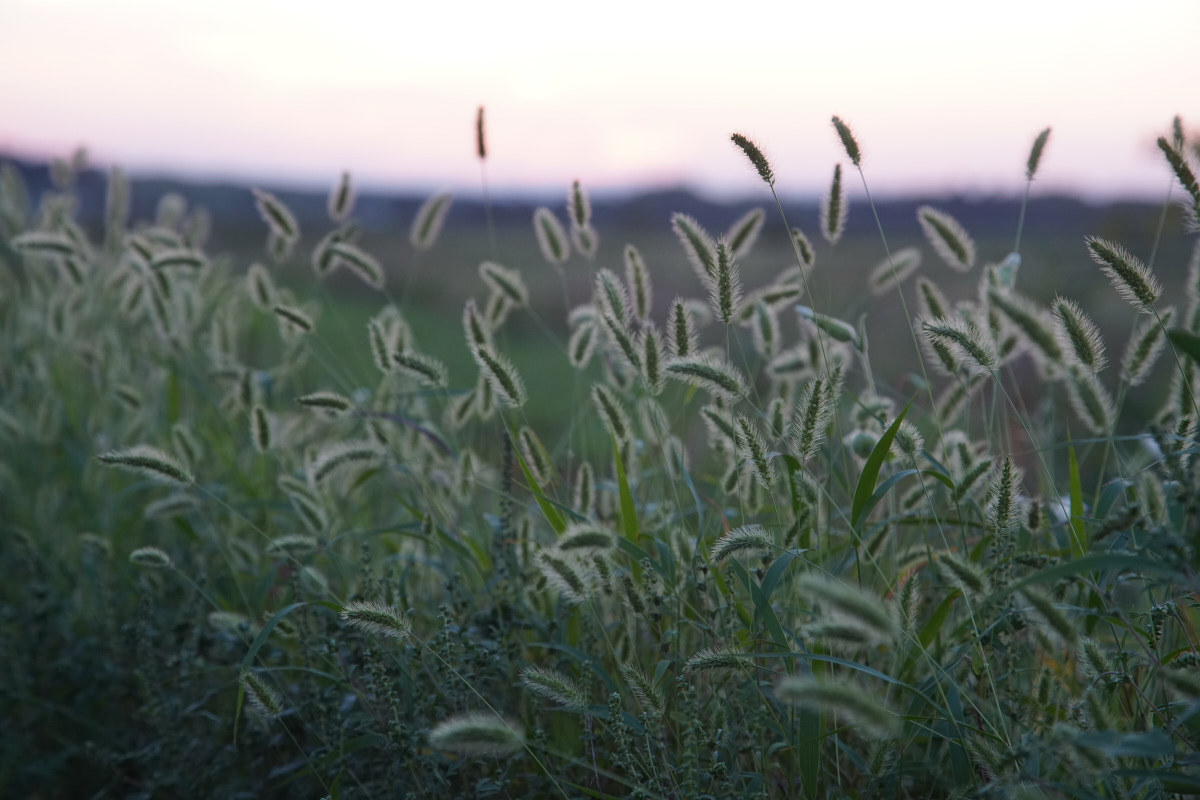 Real World w/ Canon 17-40mm f/4 L Lens
I took a ton of photos with my Canon EF 17-40mm f/4 L Lens, because I'm a huge wide angle fan, but also because I went to some spots that benefited from that perspective. and lower Kaaterskill Falls for example as you will see below: I took these first few frames using the Auto HDR feature which requires Jpeg quality to be selected on the camera to work. If using raw quality the Auto HDR feature will appear greyed out. It does an awesome job in my opinion and compared to processing yourself it's not as good, but saves so much time!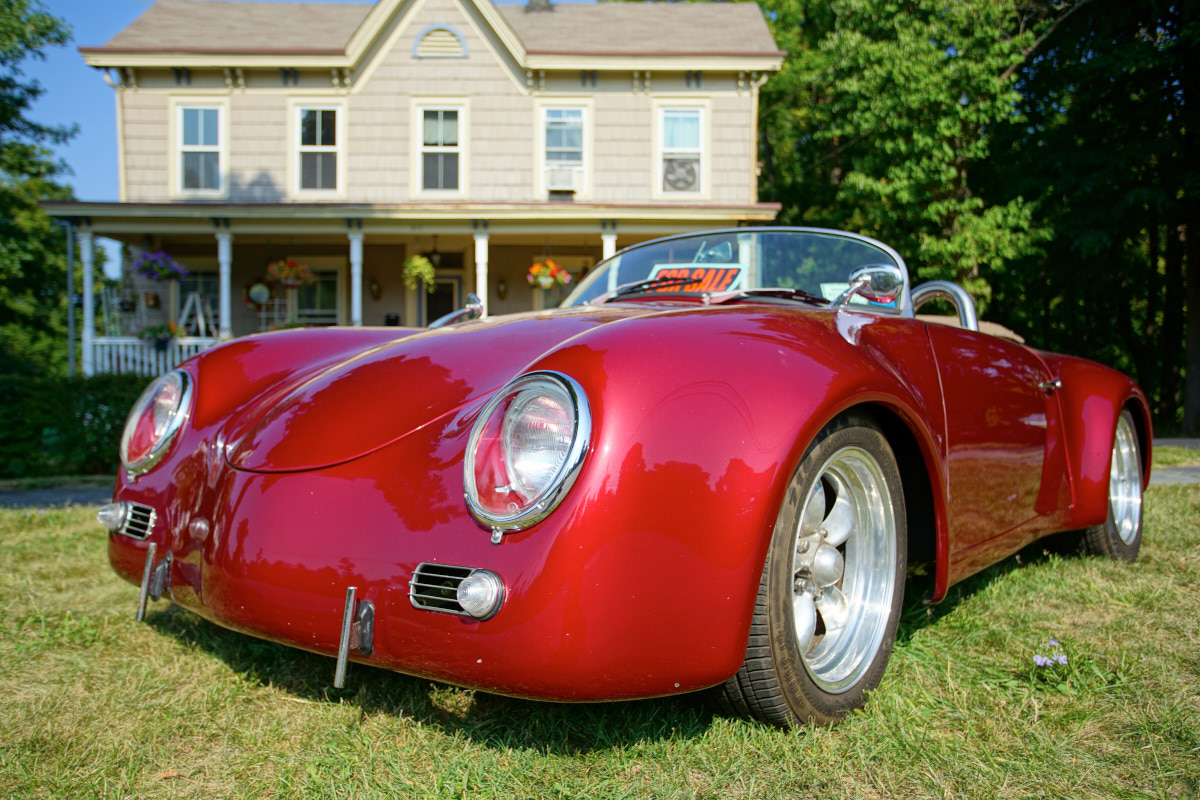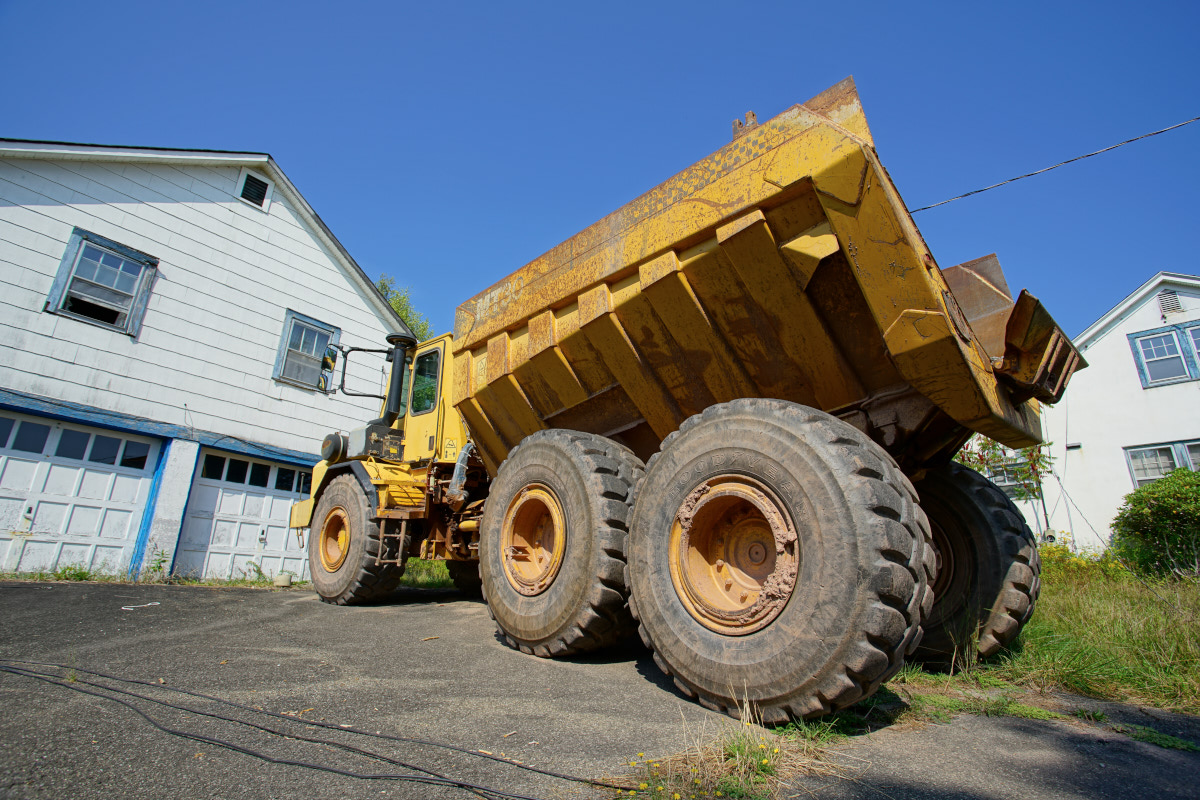 I used a tripod for the next frame to show you f/10 vs f/4, and they are not Auto HDR's…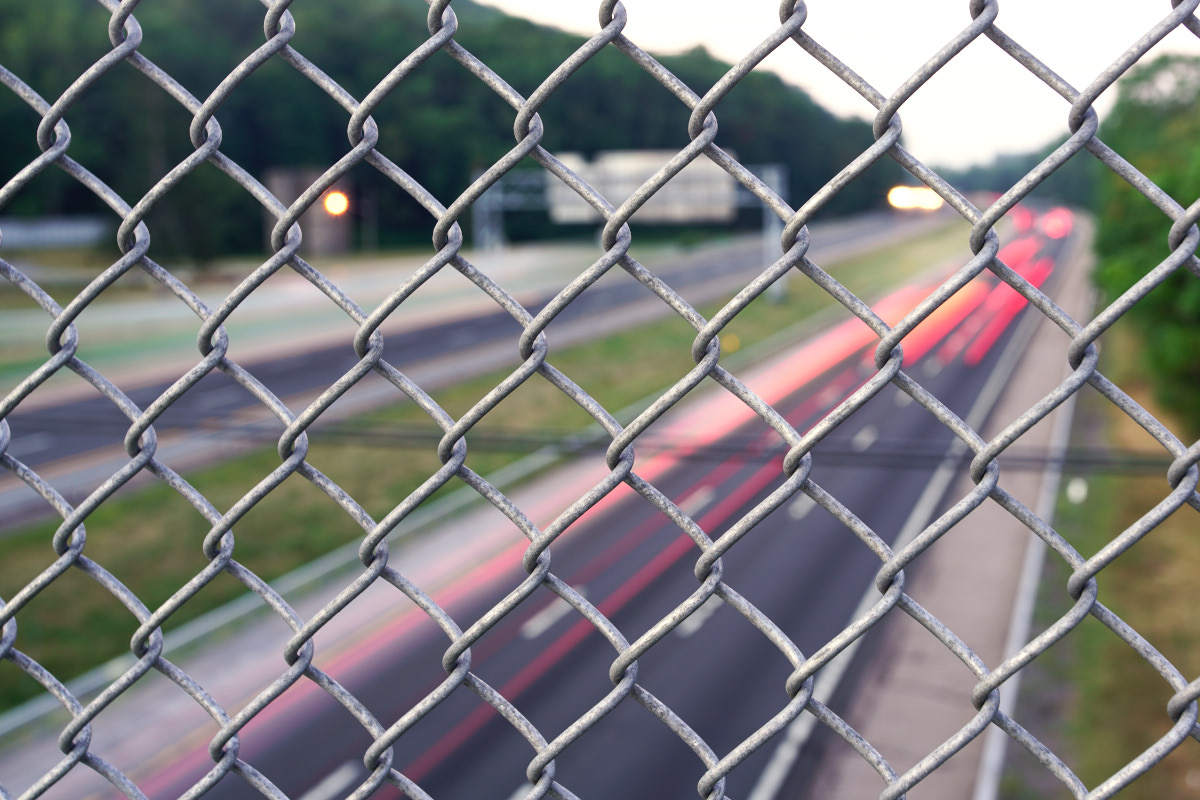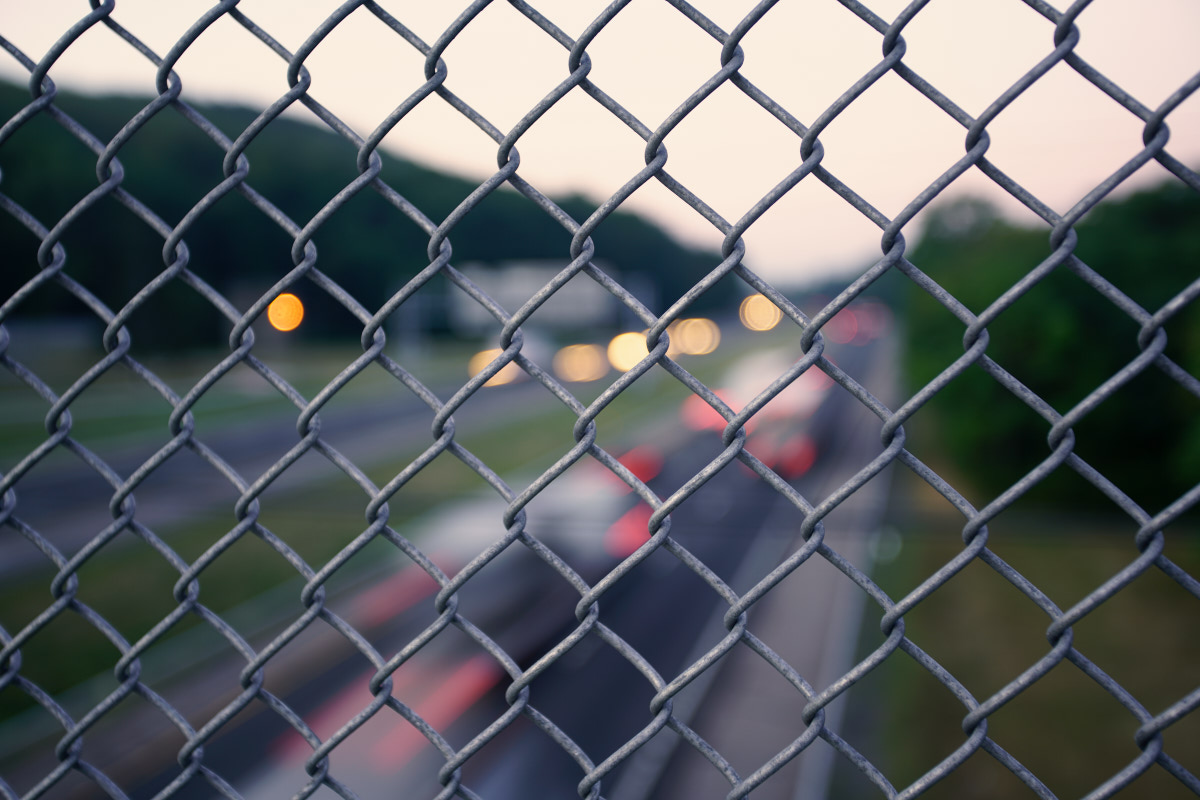 I decided to try some astro photography for the first time with the Sony A7r II and I was amazed at the results to be totally honest. I did not expect the sky to look that awesome with this slower f/4 lens and limited exposure time due to movement and all. With that being said, check out these snapshots that I'm sure can be improved greatly with some practice.. I shot Raw quality and slightly brightened in Capture One Pro 9, but no noise reduction or sharpening was added to these images.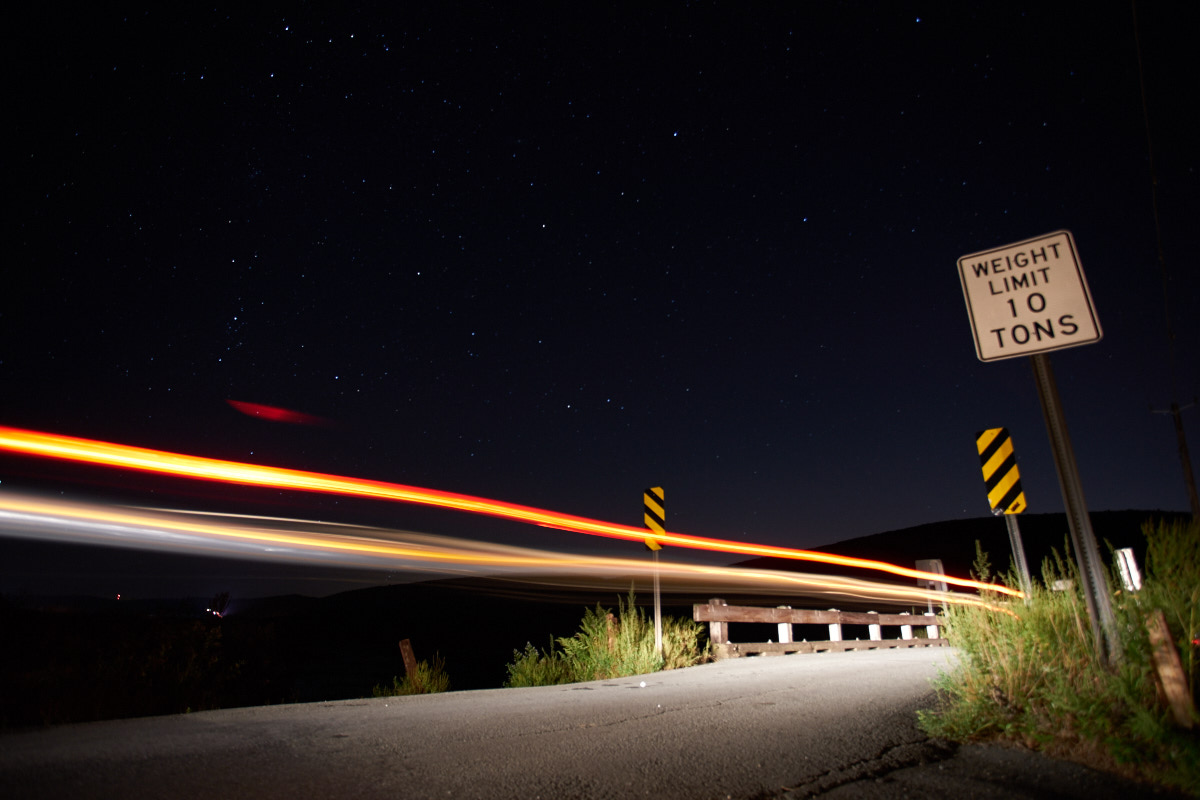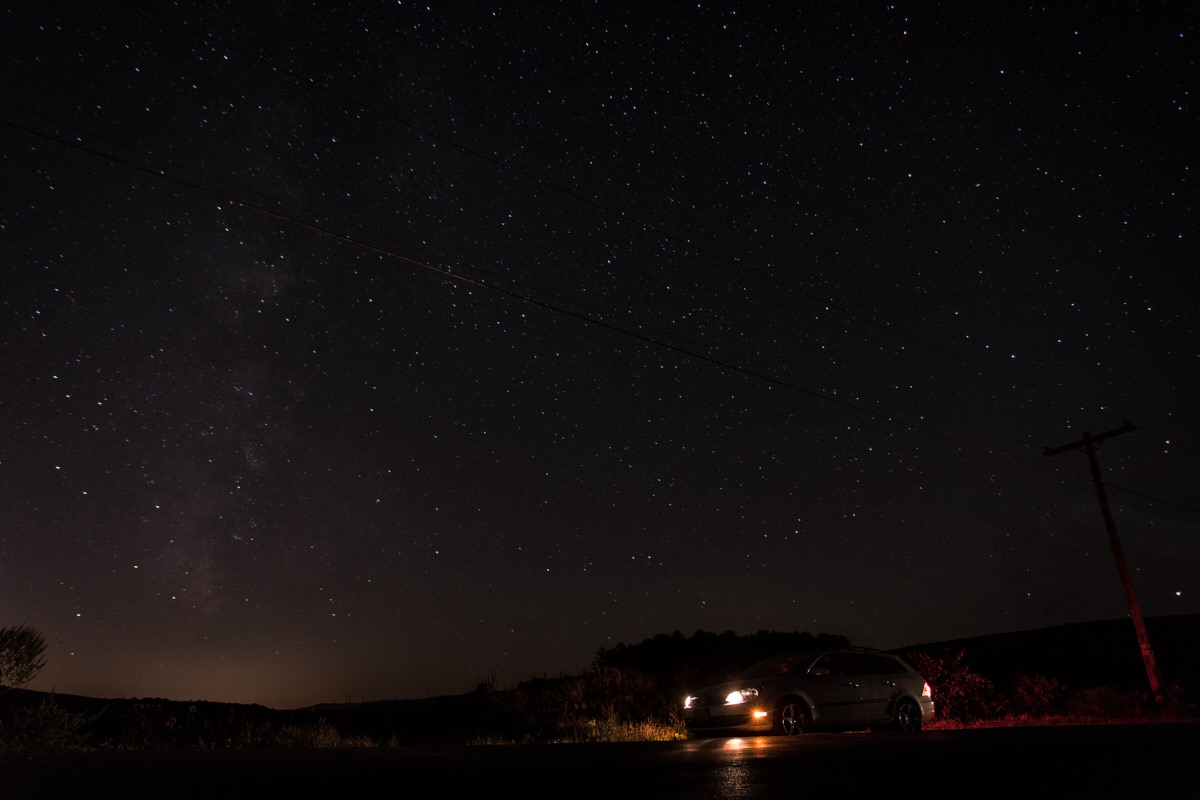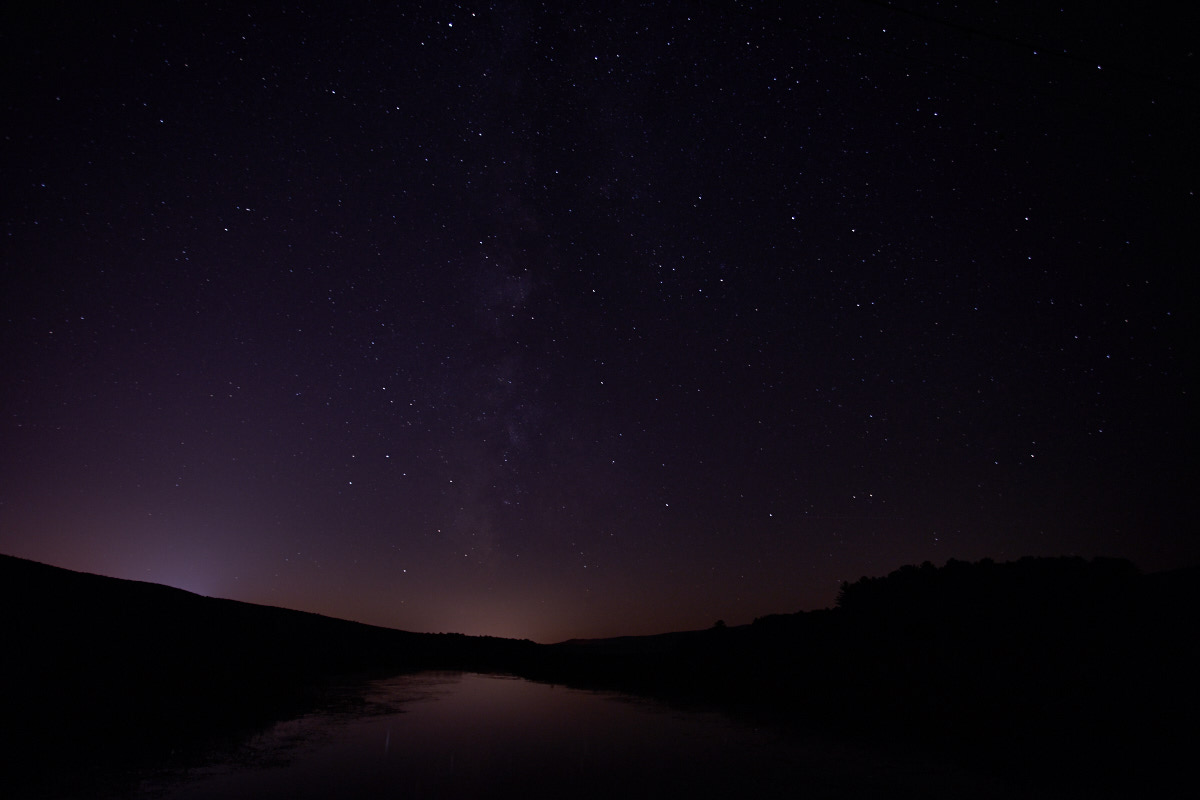 Here is a 100% Crop of the image above airplane streak that you can see on the left side in the middle: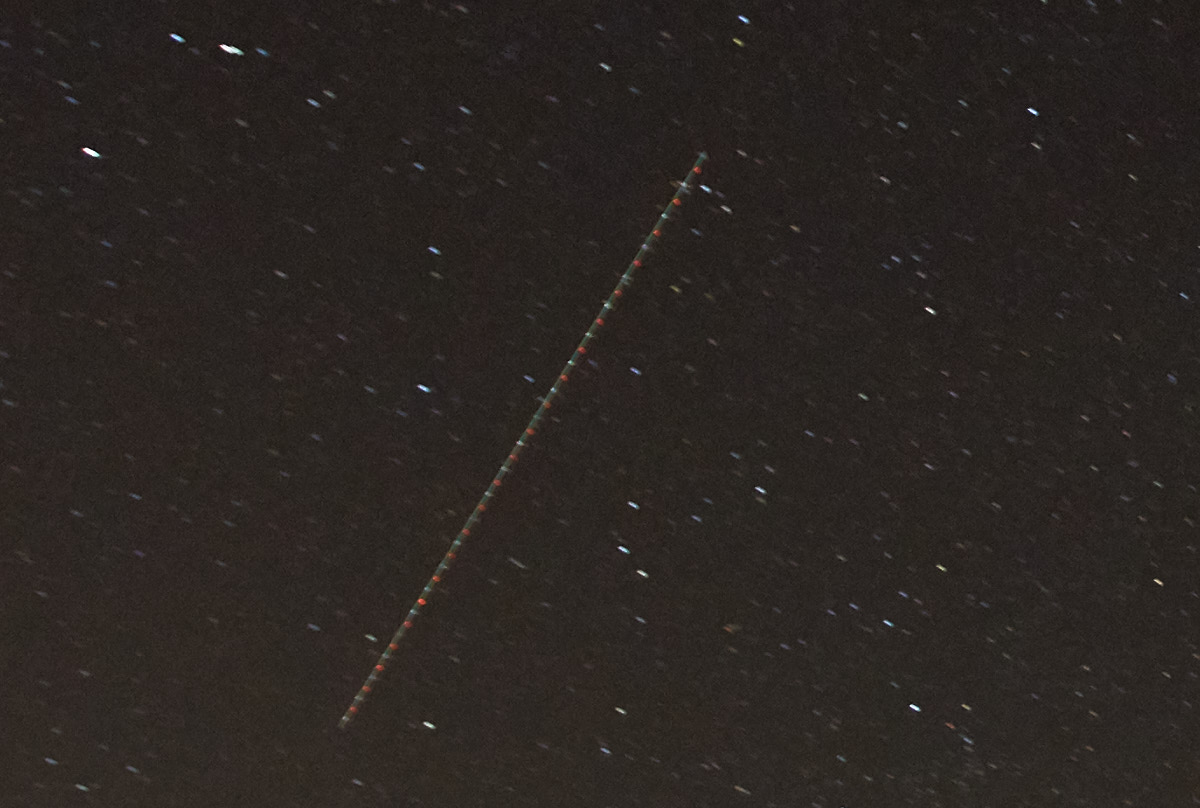 The Vanderbilt Mansion is awesome! I learned so much interesting history at this place, and the photo opportunities where unbelievable. For somebody like me, this was like a kid at a candy store with help yourself bins everywhere you looked! I was drooling and wanted to take HDR photos of everything with multiple lenses, but obviously time would not allow for that. I knew this going in, so I opted for only my Canon EF 17-40mm f/4 L IS lens and it did the job like a champ. Af speeds were totally usable even in the super low light conditions inside the mansion. It was dark and an f/2.8 lens would have been better, but the High ISO and 5-axis stabilization is so good I went for hand- held single exposure's for the coverage. I hope you like this place as much as I did! I did think it would be bigger in all honesty, but it was still very impressive to see in person regardless…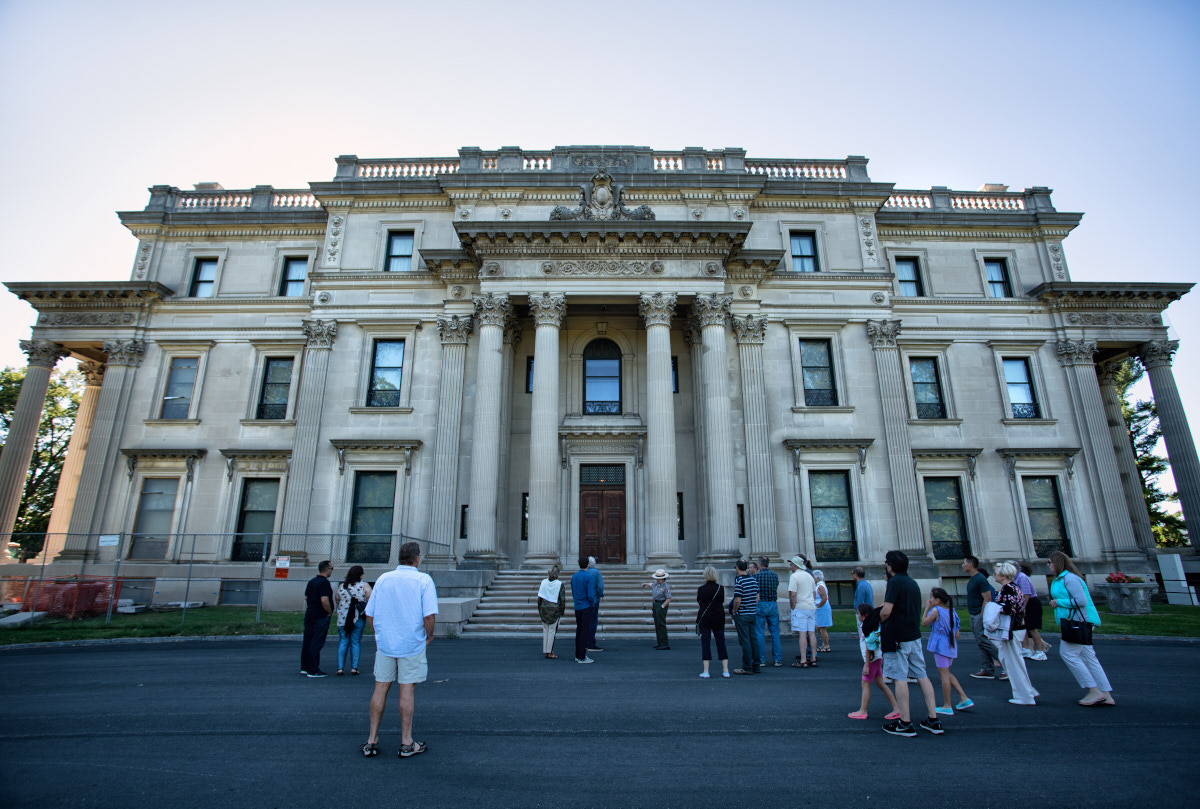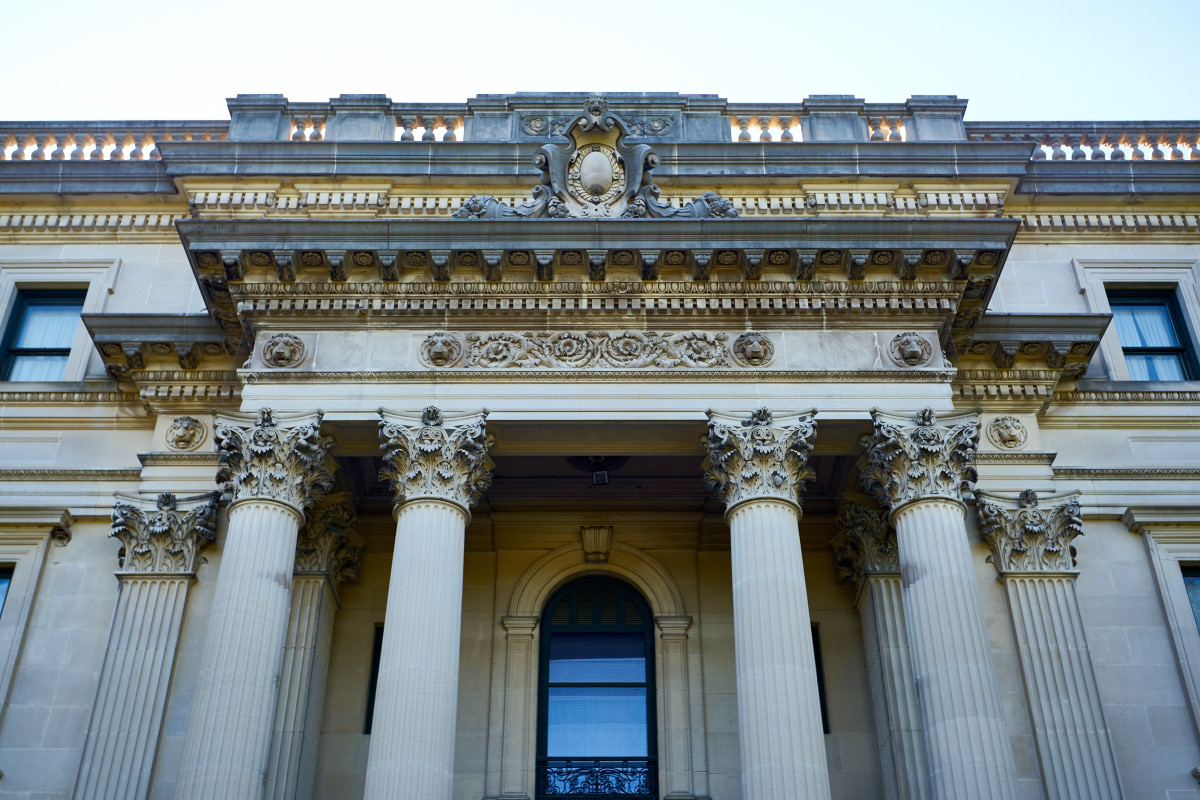 That is my Dad hanging out in the lower left and I left the distortion in place.
Moving to the inside of the mansion the light was extremely low. I had the A7r II set to use ISO set to 6400 and the shutter speed was only 1/15th of a second hand held. Be sure to take a look at the 100% Crop so you can see the sharpness achieved. I did process this photo a bit to enhance the color and contrast because I was shooting raw. The noise is actually more than the original because I jacked up the clarity so far in Capture One pro 9. It looks cool though I think.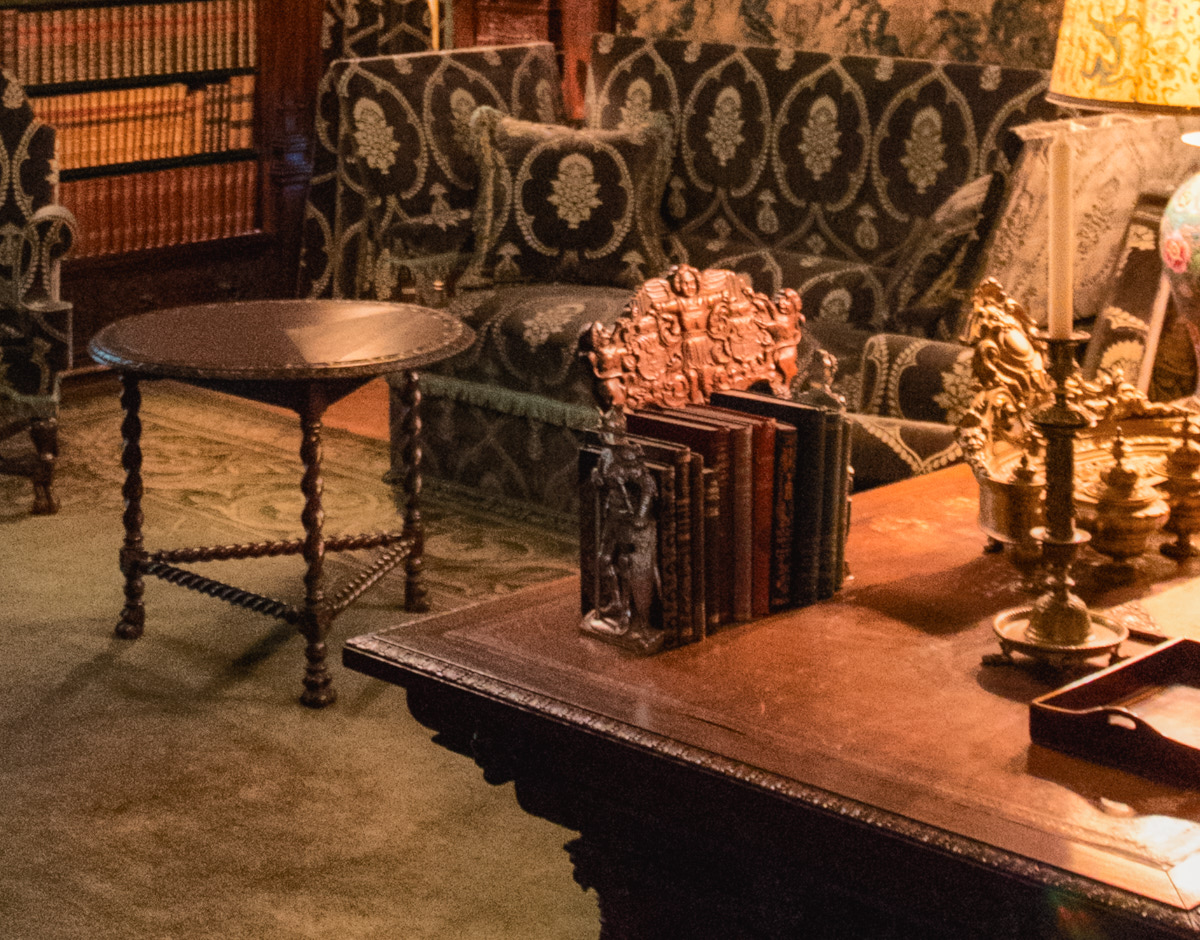 Another angle; this time at 20mm, 1/60sec, and ISO 10000 which provided better sharpness as expected.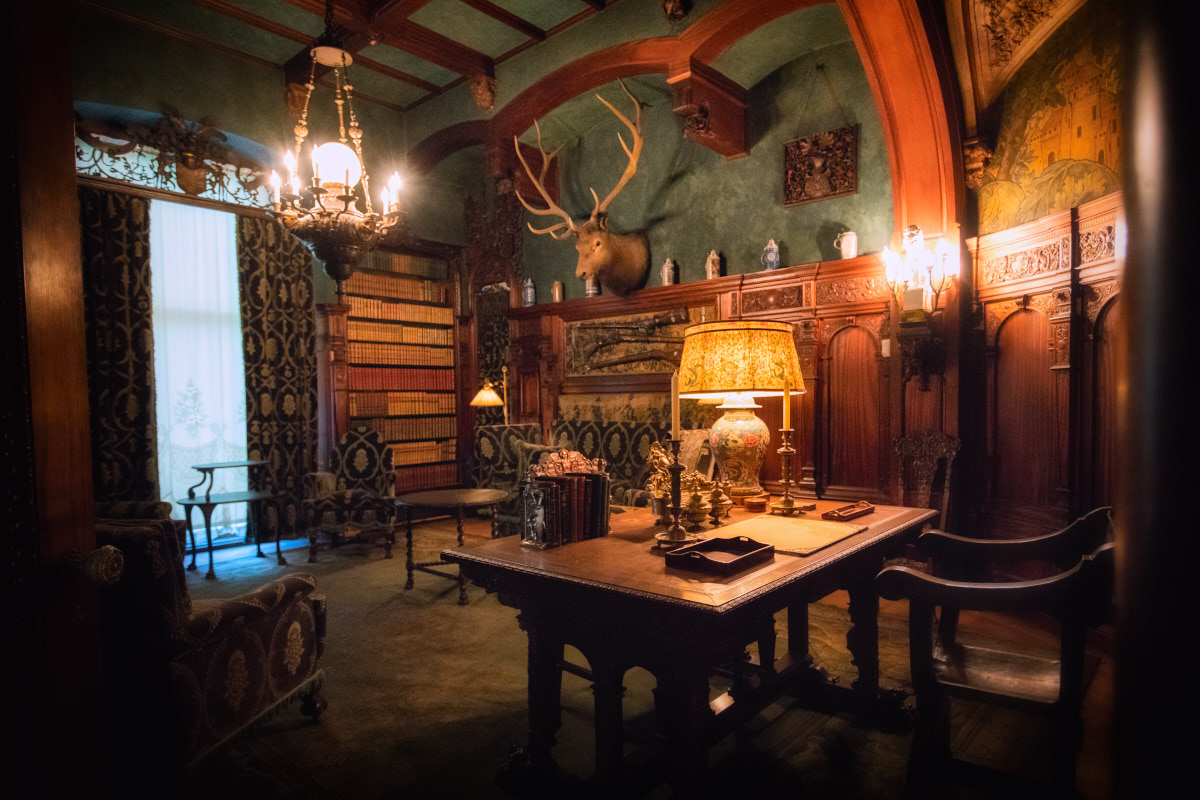 Here is another room that just looks so dreamy to me, so I added a glow filter effect and blurry vignette for fun.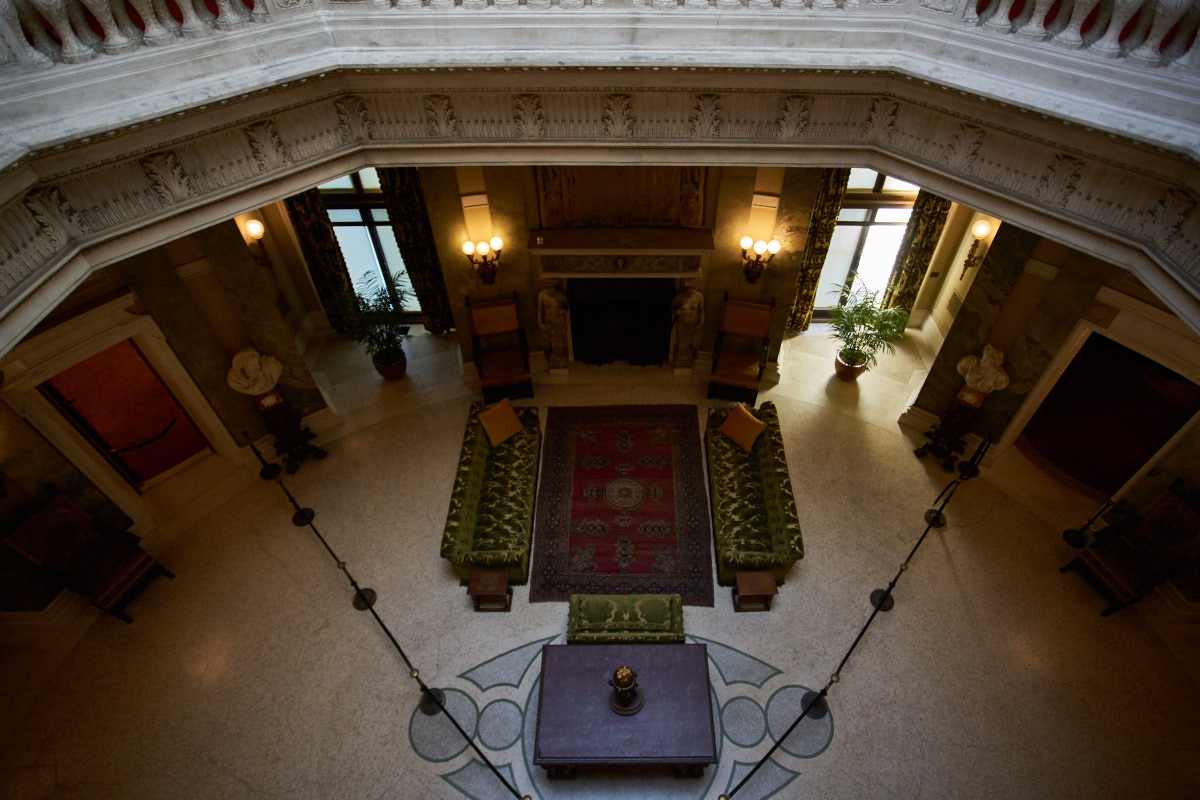 This next photo I edited a bit for effect and I wanted you to see what the original raw file looked like as well, so I also posted that below.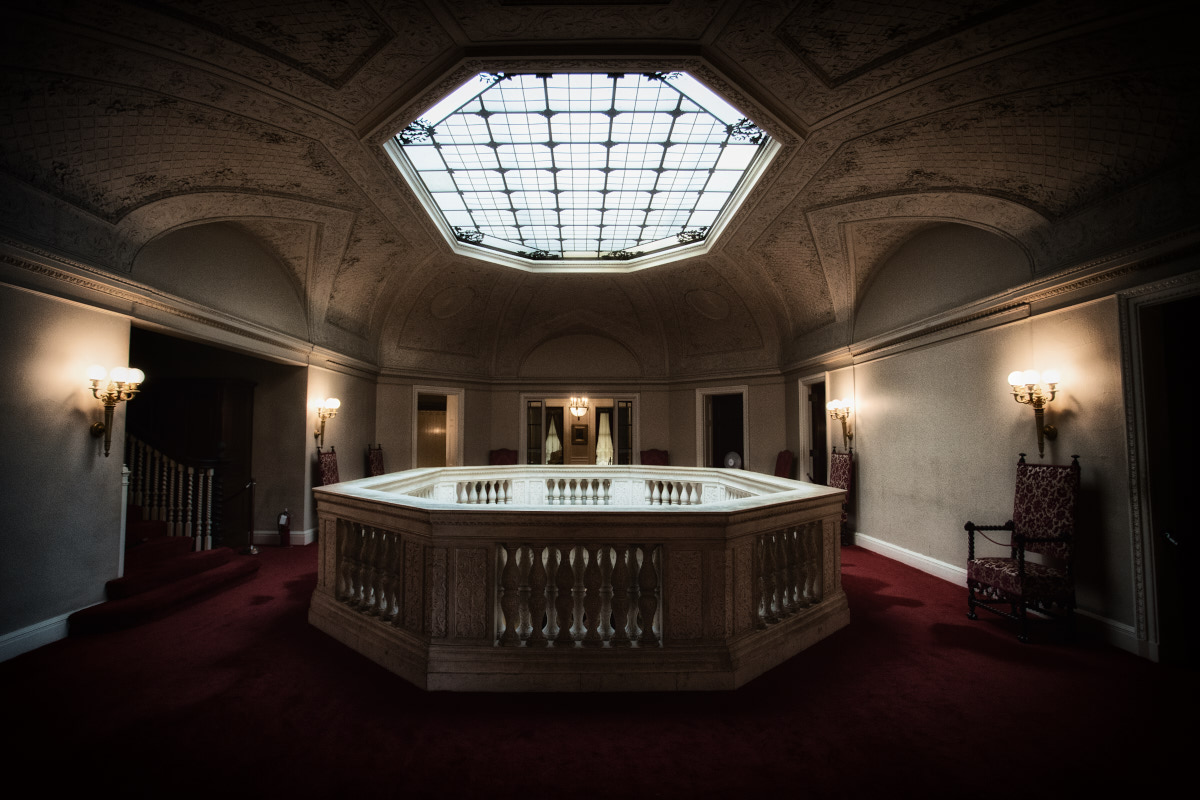 original Raw version: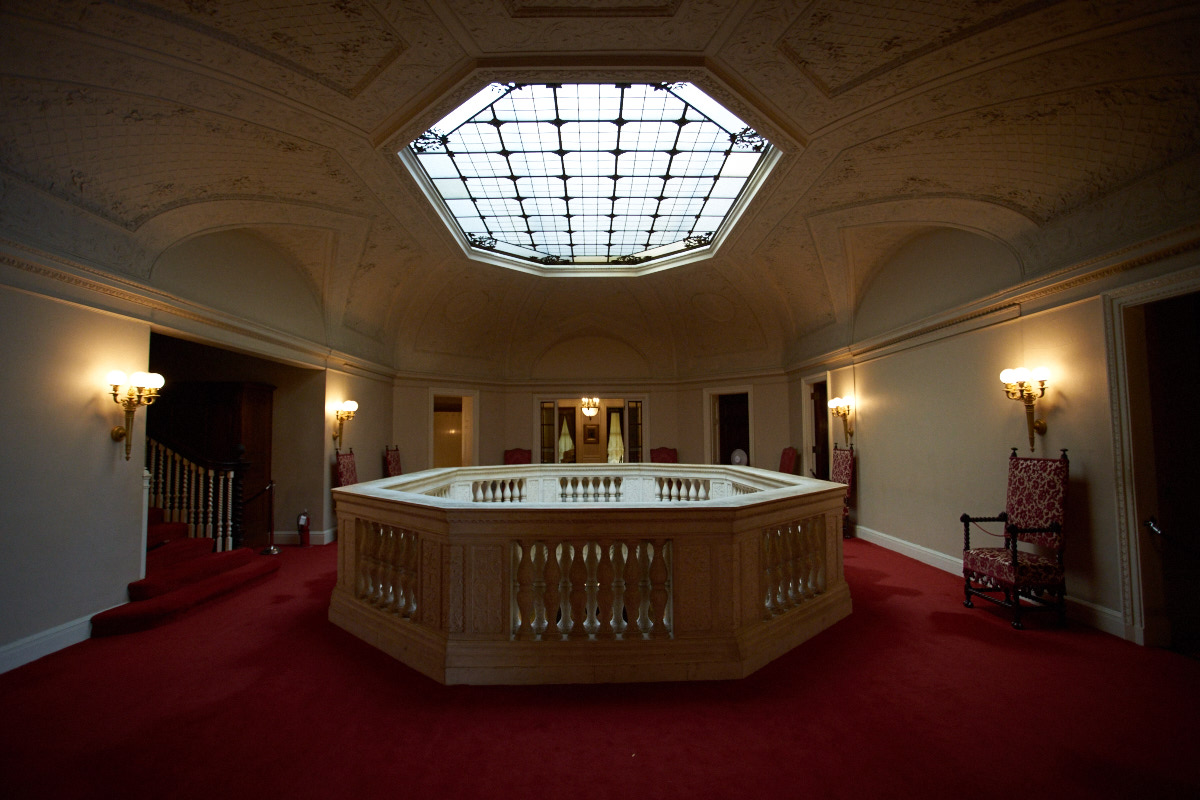 Kaaterskill Falls HDR Photography I these photos with the A7r II using -2,0,+2 exposure bracketing and Photomatix Pro for the HDR Processing.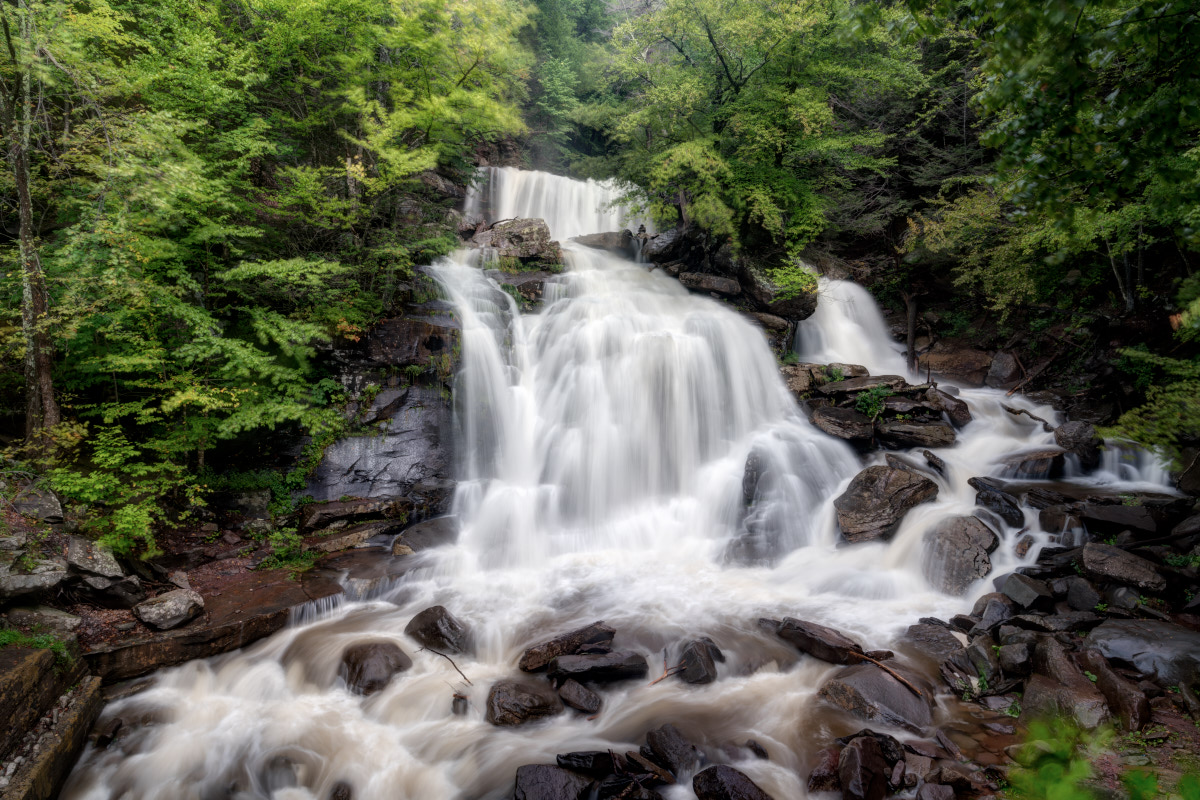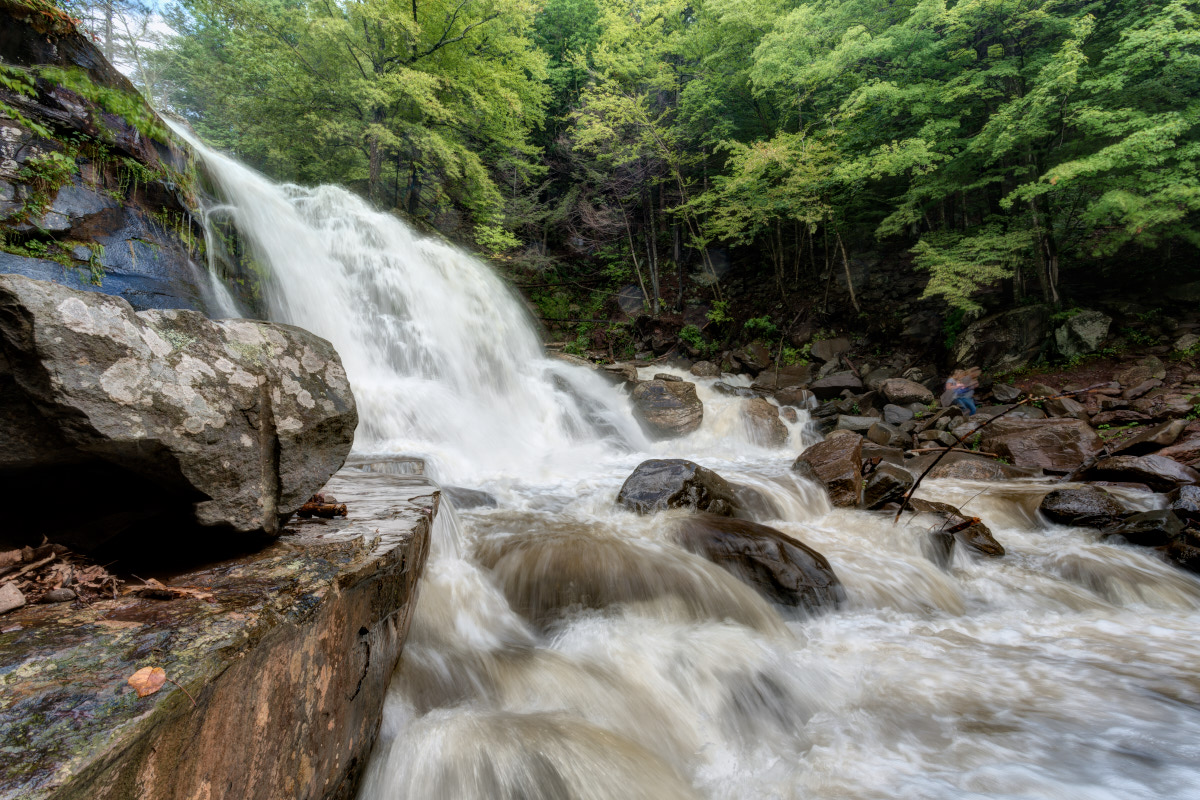 Basha Kill Wildlife Preserve – HDR Photography
Be sure to click on the images for the Better Quality large ~1200px versions…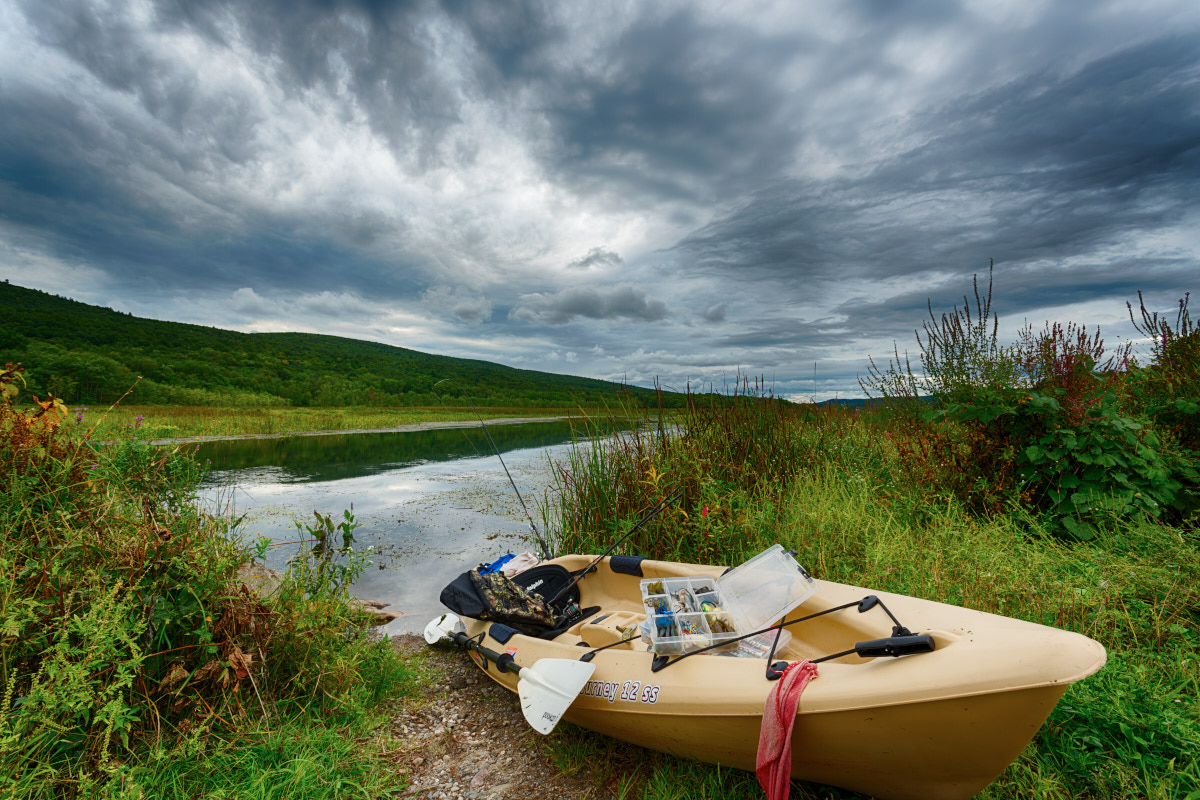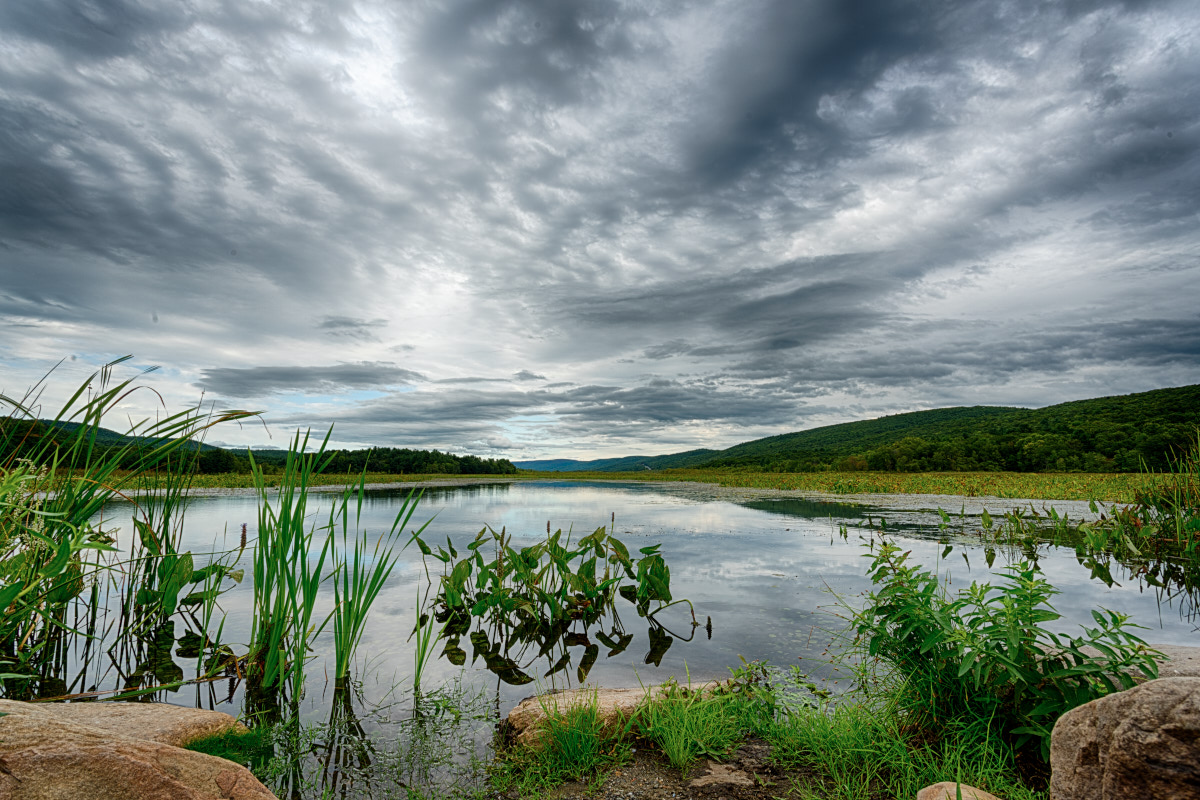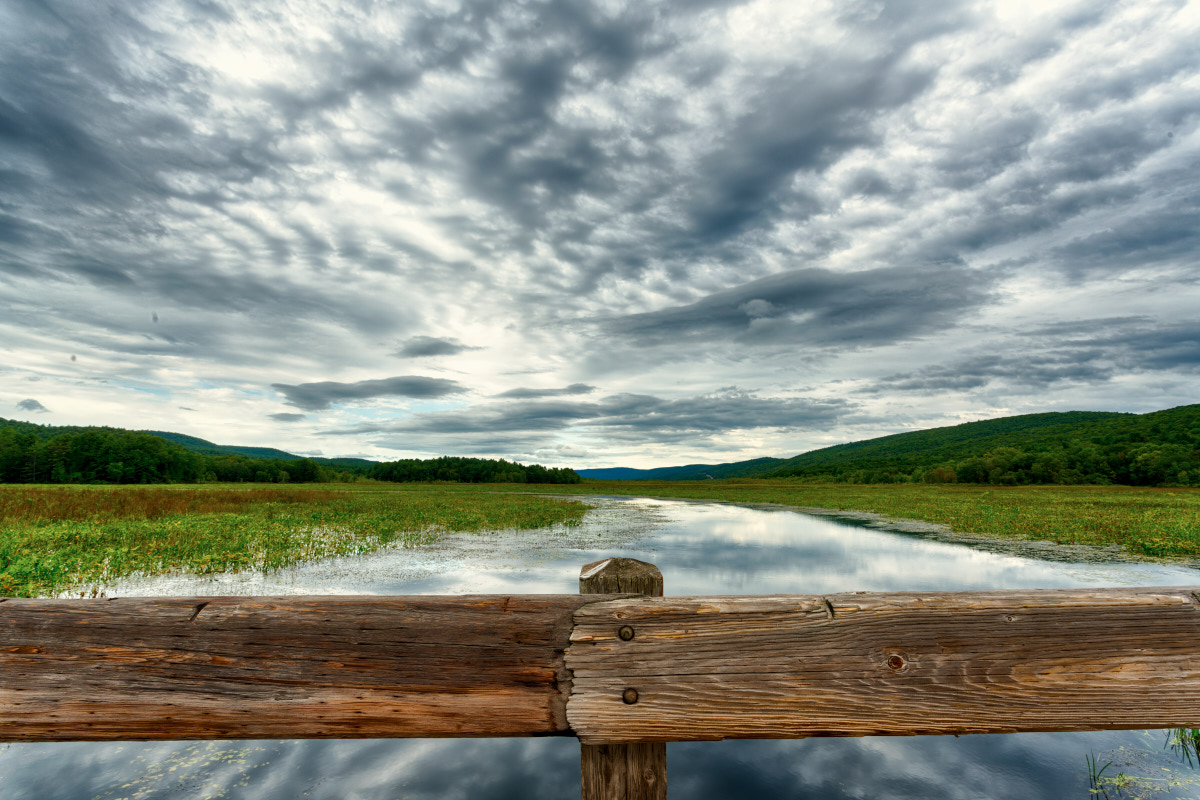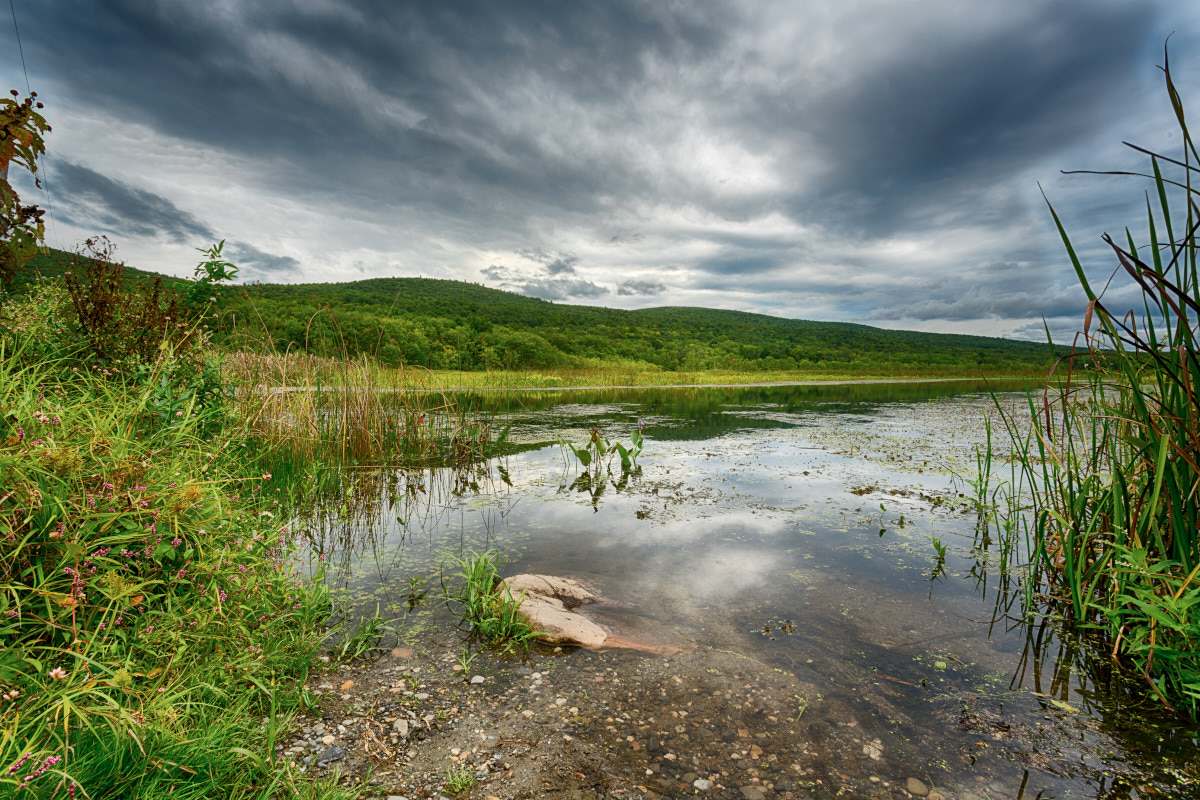 Real World w/ Sigma 12-24mm Lens
I recently took a few photos to show off the ultra wide angle effect you can get with the Sigma 12-24mm f/4.5-5.6 DG HSM II Lens on the Sony A7r II via the Sony LA-EA3 lens adapter. I also did some HDR Photography with this lens to show you what kind of results are possible with relative ease and basic processing. The autofocus worked really well in wide area mode, but not so good using flexible spot for whatever reason. Perhaps updating the Sigma lens firmware would have helped, but I did not have the time to try that out. It worked good enough to get anything not moving I would say, but not good enough for any kind of action.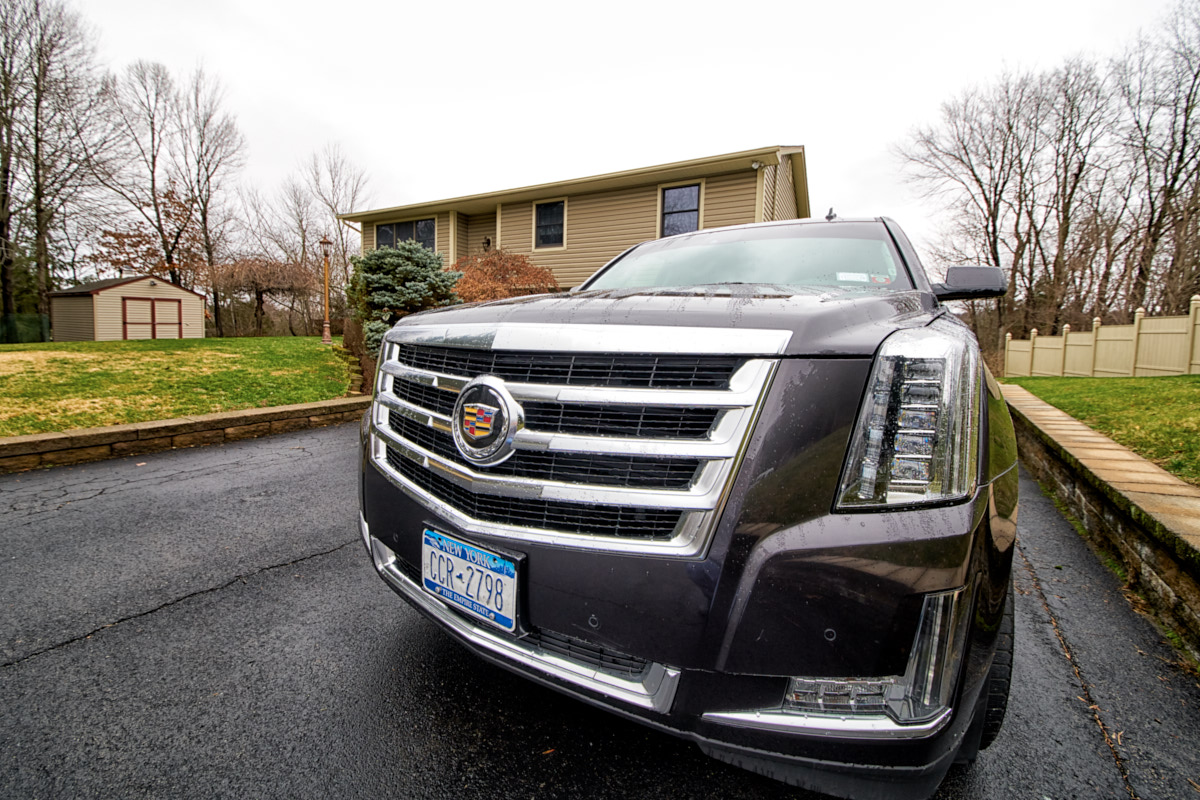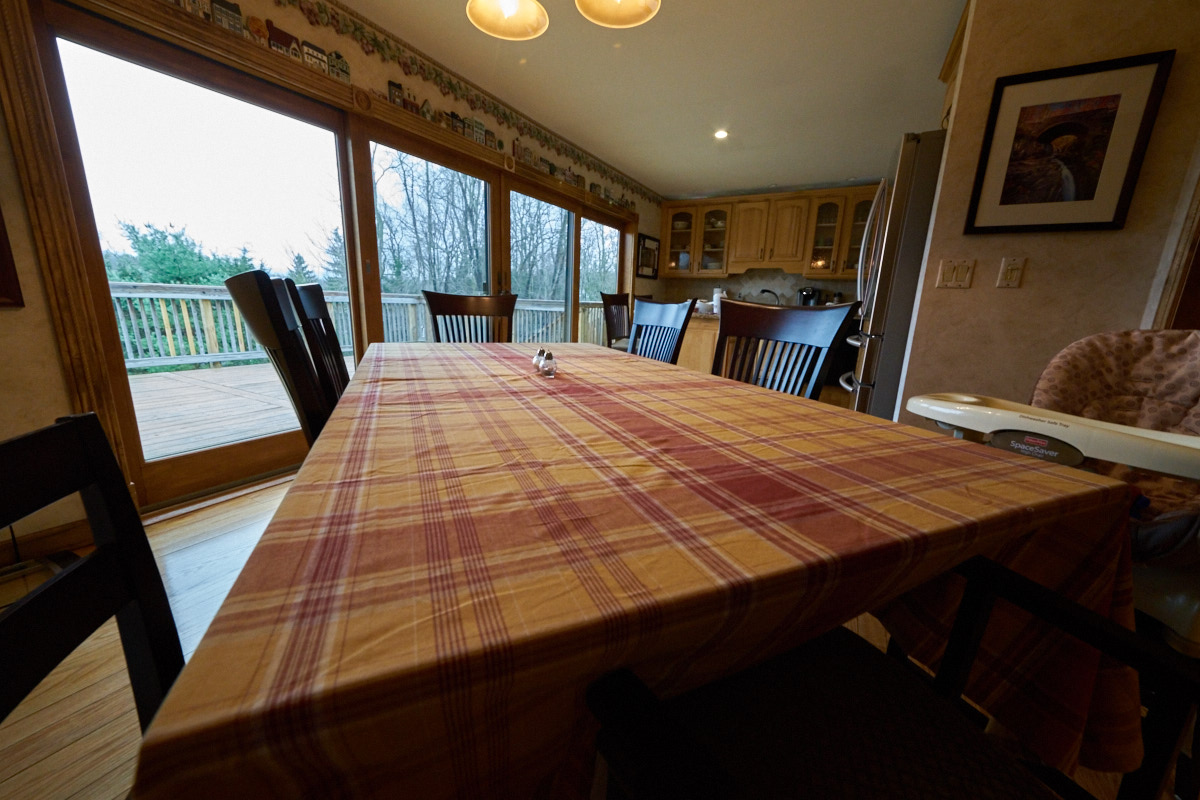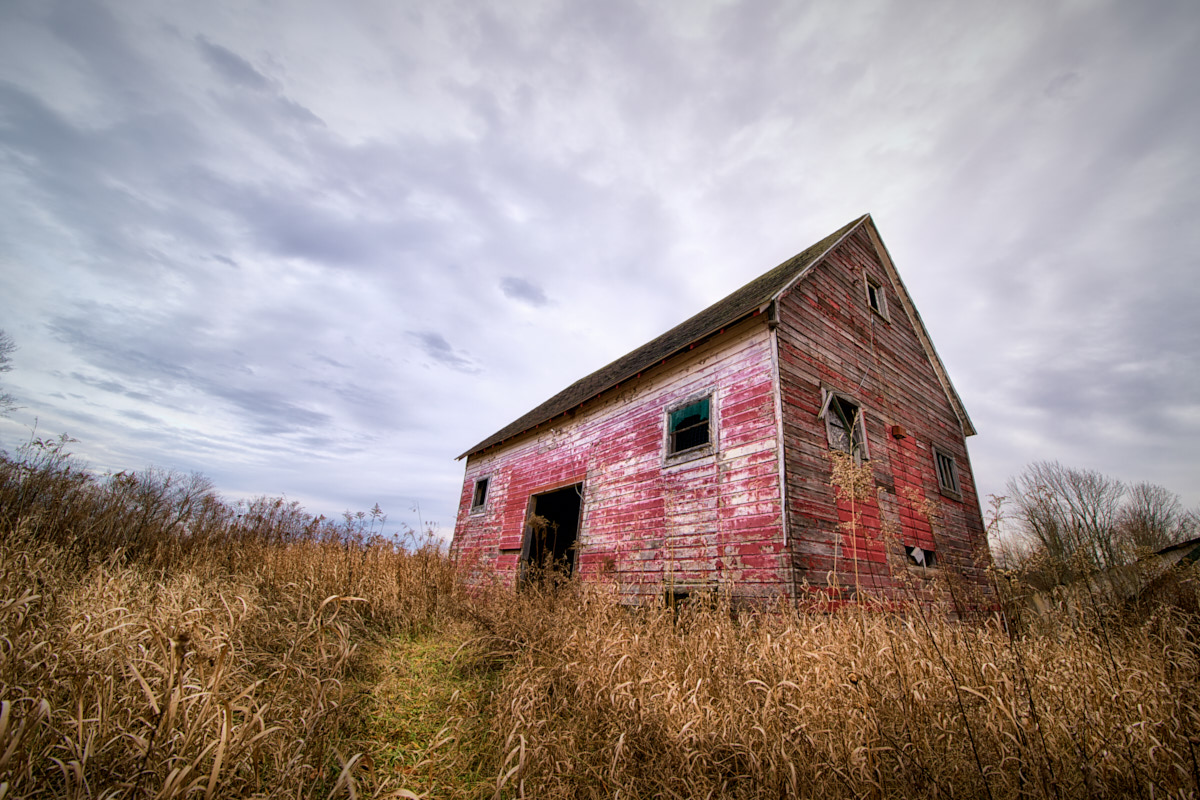 Some HDR Photography at the Fallsburg Falls just down the road from my house. I love the way the ultra wide angle effect enhances these types of scenes…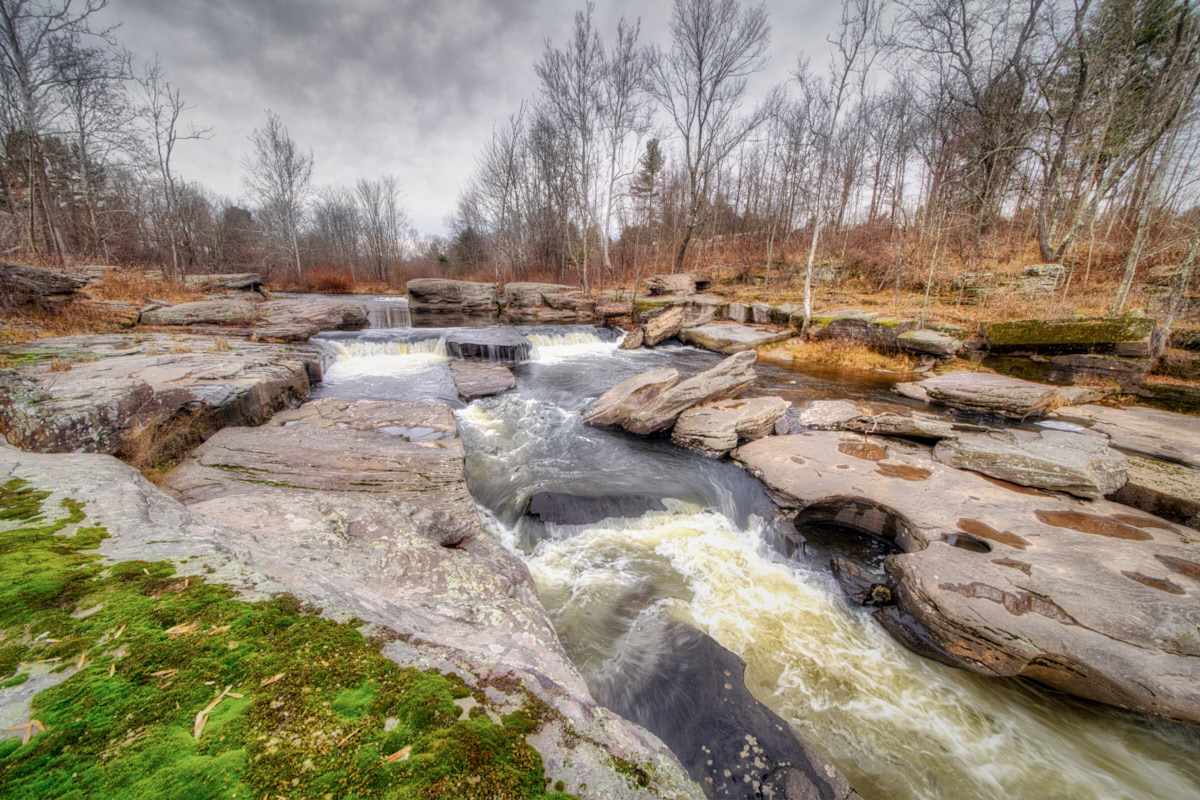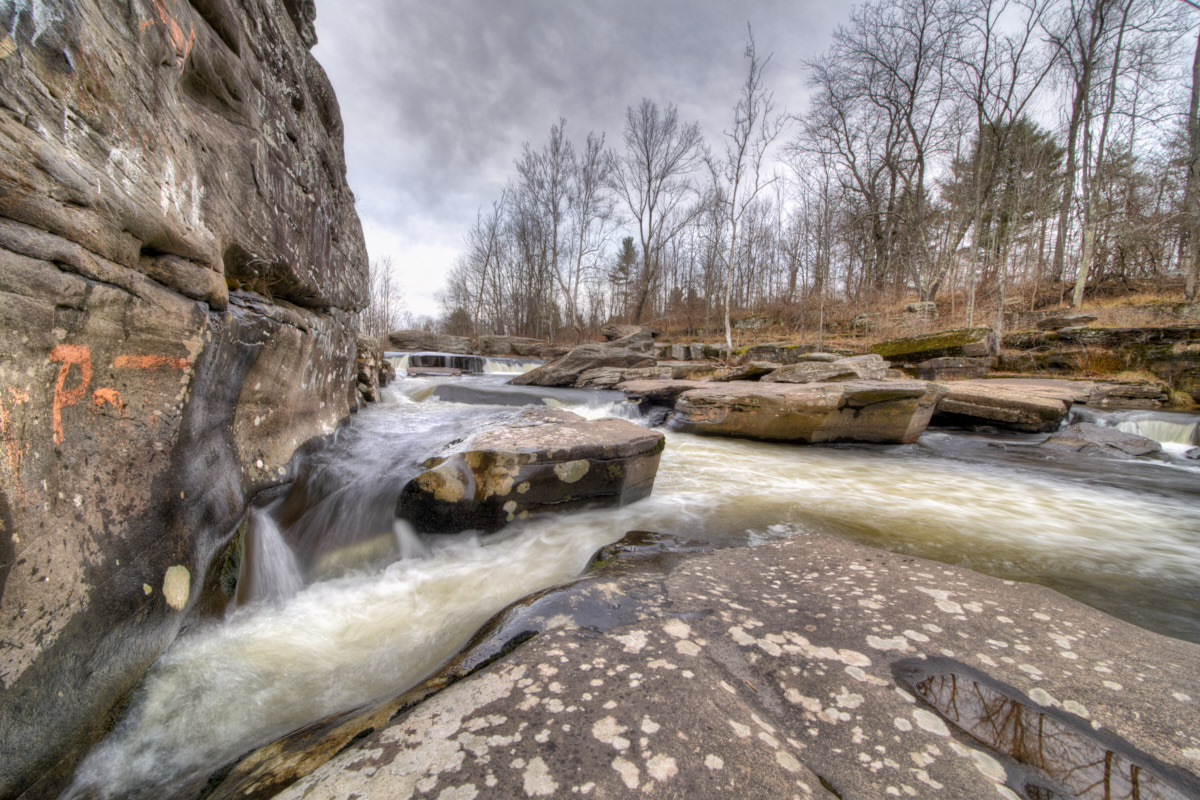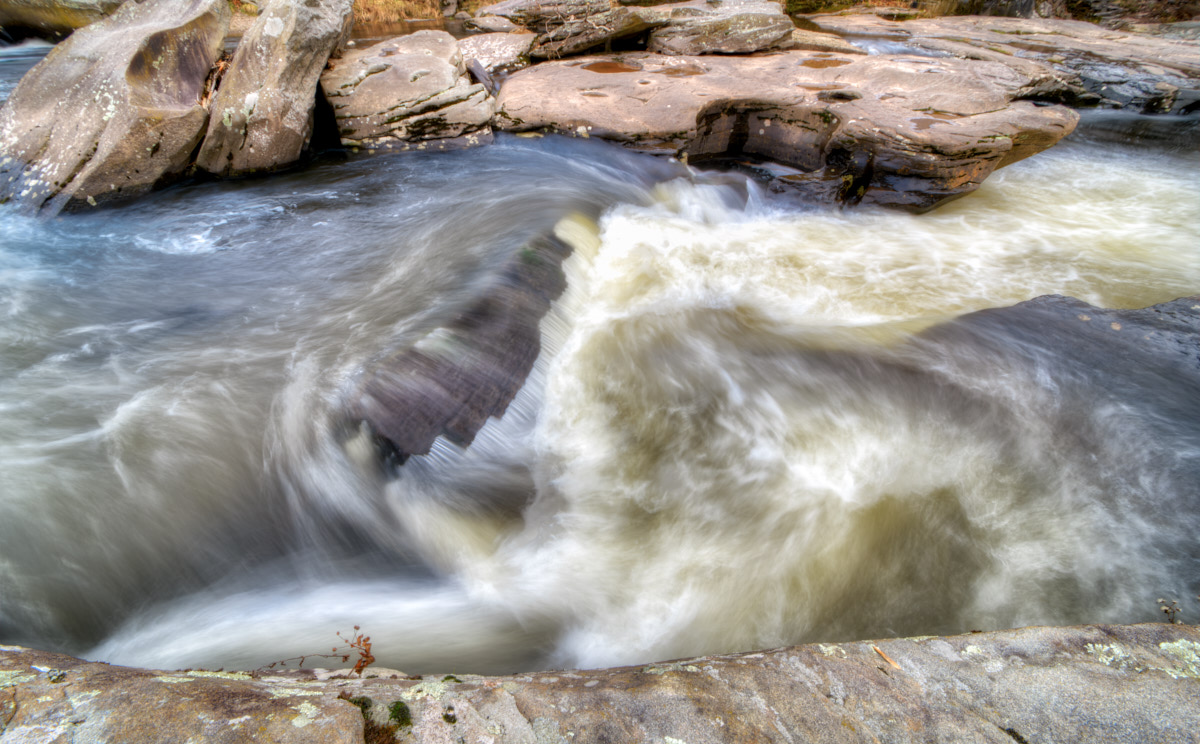 Real World w/ Sigma 50mm f/1.4 Art Lens
I also took a few photos with the crazy sharp Sigma A-Mount 50mm f/1.4 Art lens. The Focus on the lens I had did not work with the LA-EA3 lens adapter, but several people have told me that their lens does work, which means you may need to update the lens firmware. I did not have time to do this, so I tried the LA-EA4 lens adapter instead and that worked awesome as expected. I did get a few shots that where the focus was a tad off though which is worth noting. I chalk this up to the lens needing firmware update though, because it also should have worked with the LA-EA3 and it did not… First a few un-edited raw file snapshots of the kids, and I was using manual focus just so you know. Layla: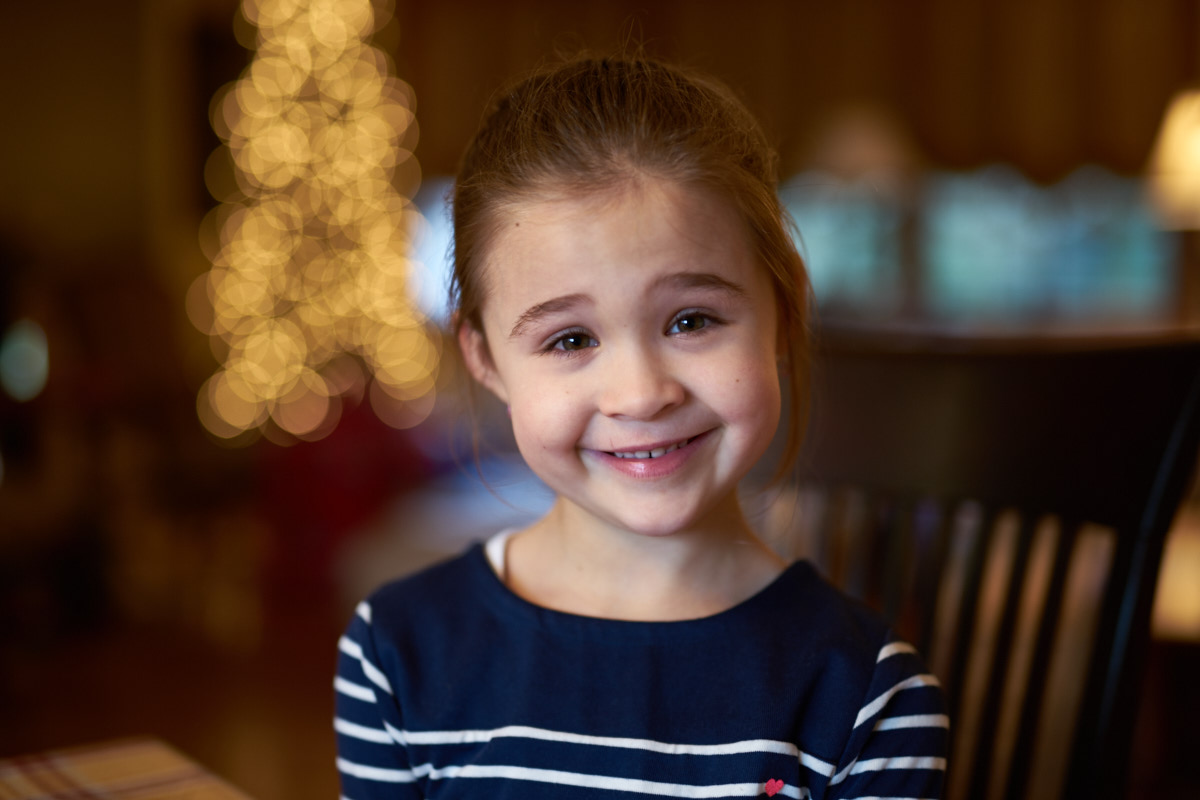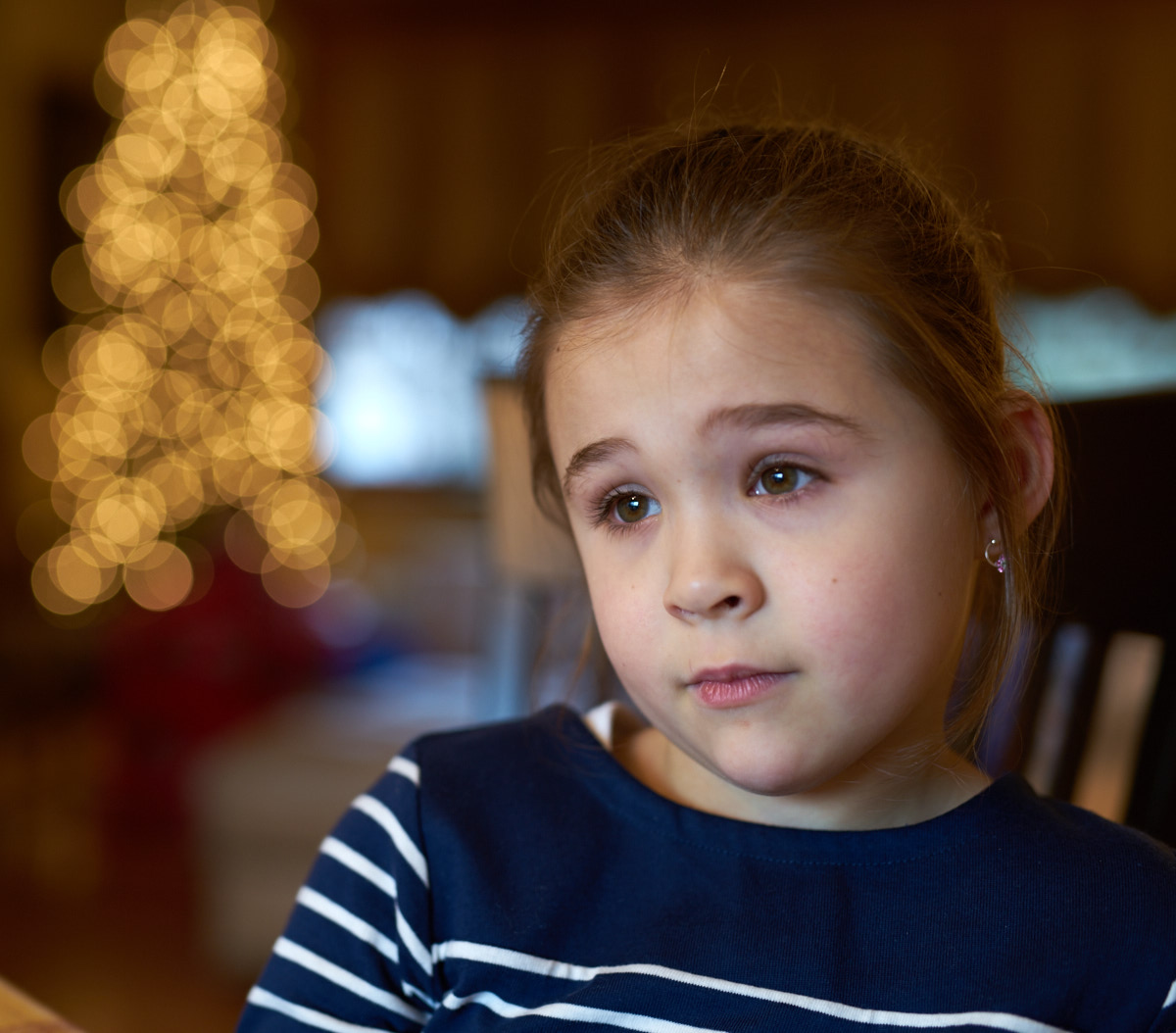 Here is a crop of the image above so you can see the remarkable detail in the eye lashes and the shallow depth of field fall off.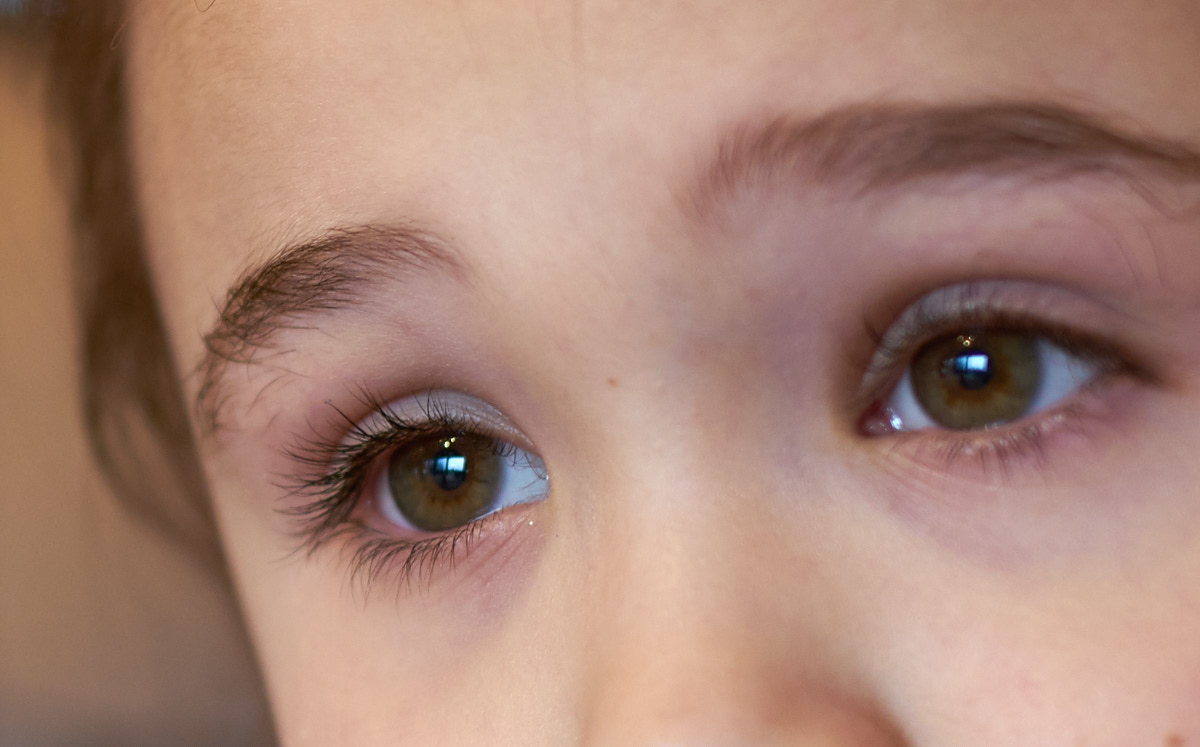 A few fun shots exploiting the magic of the Sigma 50mm f/1.4 lens on the full frame A7r II.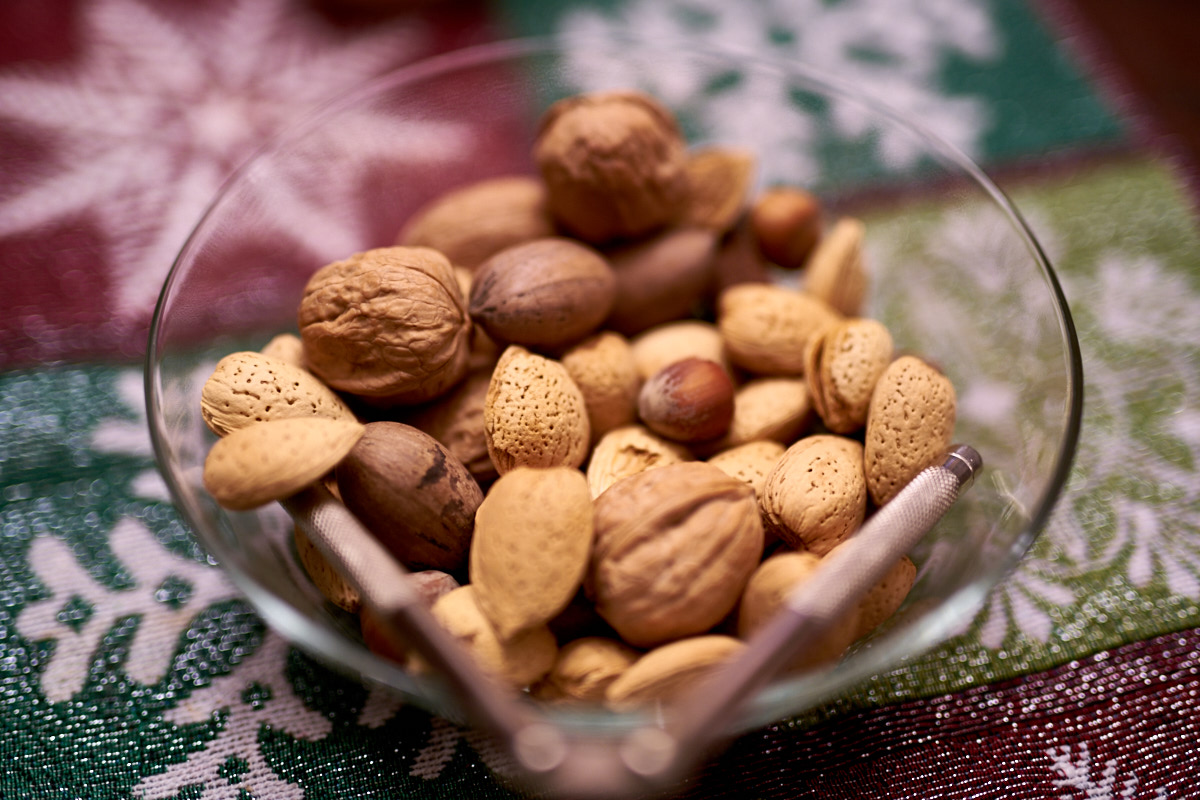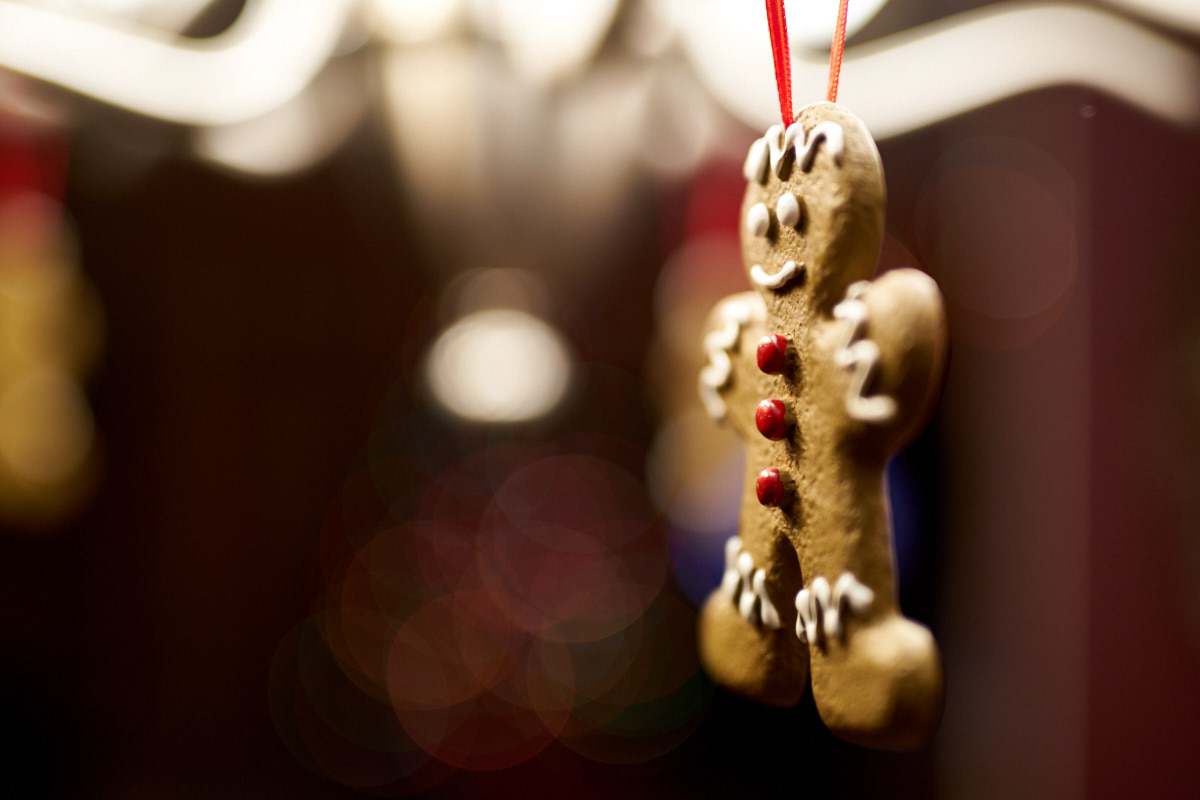 Yummy!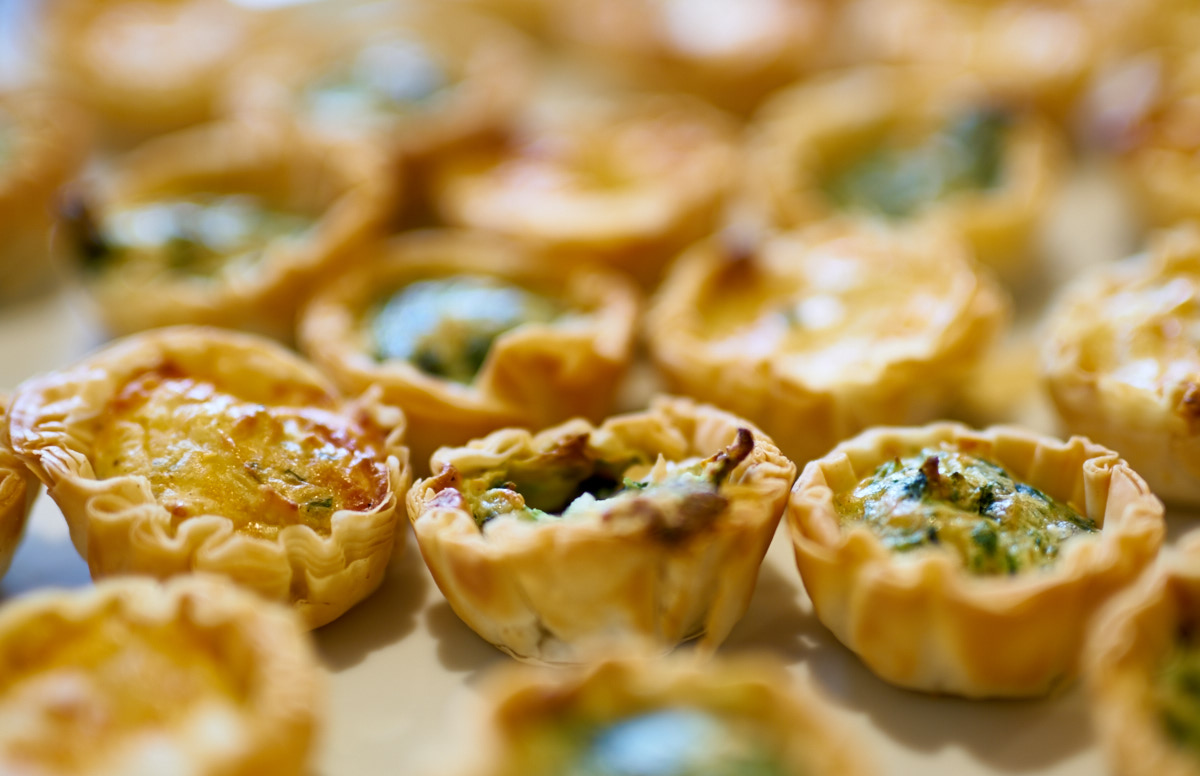 A7r II – Firmware Updates
Firmware updates play a key role in the cameras optimum function and lens compatibility, so it's import to stay up to date! New Firmware Updates for the Sony A7r II can be found here: Sony ARII Firmware Updates >> I created a How-To Video Tutorial on Updating Camera Firmware Here >> as well.
Customizing Buttons w/ the Sony A7r II
In this quick video tutorial I will show you how to customize your Sony A7-Series camera for Back Focus, Standard Center Button, and Zoom. I used the New Sony A7r II for the camera body in this demonstration, so your camera might be slightly different as far as menu numbers and what not. Please feel free to ask questions below if you have them!
Sony A7r II – Review Conclusions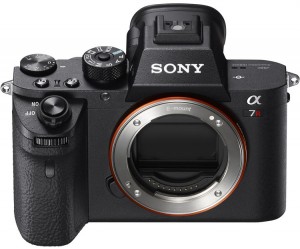 As you can imagine I absolutely love this A7r II and desperately want one to replace my now antiquated old school A7r. I've had the camera for several months now and it still continues to amaze me! Sony listened to pretty much every complaint we had from the previous generation and has refined this unit a lot. Can it be better?
Of course it can always be better, but for the current times this is the best yet and far better than the original A7r. Full frame mirrorless with 5-axis steadyshot and a really nice selection of native e-mount lenses we can finally say. We now have enough lenses for pretty much everything a Pro would need and that was the biggest problem with switching systems. Now, there is really no reason not to switch if you are on the fence. The lenses are awesome and mostly available, and you can use your Canon or Nikon lenses with smart adapters and have pretty darn fast af. Talk about versatility and bang for the buck! Not to mention the image quality is better than almost all the competition as well.
The price is fairly high for sure @ ~$3200 US, but I think it is fair when you factor in all the features, real world versatility, output quality, camera build quality and design. The native lens af speeds are excellent and only in very low light does the DSLR style camera still hold a slight advantage. When shooting people however, the facial recognition technology assists so much, this is not really an issue in low light in most cases I have tested.
I can still see an advantage for the DSLR in low light wedding reception type environments where the movement is fast on the dance floor and very little consistent light is available. Photography skills also come into play in these environments and I'm telling you these latest mirrorless Sony cameras are finally fast enough for this work in almost all cases. The DSLR does still have it's advantages, but in the end you can pretty much get the shot with either system if you know what you are doing. I would have given the A7r II a 5 star rating if it had a better battery and a fully articulating touchscreen. Those two features are really important and were requested by so many users…
Considering Switching Systems?
If I were switching camera systems from Canon or Nikon, I would go for a quality smart lens adapter so you can use all the lenses currently owned, and then go for a needed or favorite native e-mount prime lens like the FE 55mm f/1.8 lens. This way you effectively have two camera systems to work with while you migrate over and learn the new system. You can then test the camera out in the real world that you shoot in under all conditions without taking any crazy chances. You can then sell off the old lenses and replace them with native e-mount glass as one sees fit.. That is what I would do and please feel free to ask questions if you have them! Sony E-Mount Lens Guides >>
Nit-Pics for Sony
I still think the ergonomics could be improved a bit, but this is minor nit-picking really. For example the menu button does not need to be on the left side like that, and more buttons could be added to the back area for manual hands-on users. Also, a touchscreen could clearly be added as a feature these days and I would use it to touch focus, why not? The usb and audio port doors could be made of a better rubber material, so the seal is better in my opinion. Also, the memory card door could be refined slightly, so the click is harder. This will eliminate accidental openings from occurring occasionally although it did not happen to me this go around. Battery life is always going to be an issue it looks like with this camera line, but I will continue to ask for more juice in future models. It looks like the room in the grip is available for a larger battery, and if it's not, then make the grip slightly bigger Sony!
Next Generation Requests?
Perhaps an LCD on the top of the camera similar to the RX10 Mark II for example.
How about a few buttons that light up so we can navigate at night?
Fully articulating TouchScreen
Full Weather Sealing
Bigger battery
Consider moving the viewfinder to the left side, so the nose does not crush into the lcd screen. This would also allow for the top LCD panel to be on the right hand side along with the menu button.
A joystick like navigation tool somewhere on the back for the thumb
Dual Memory Cards
Final Words That is about it for my Sony A7r Mark II review, and I really hope you got what you were looking for. Please feel free to ask questions and comment below as always! Have a great day as well, Jay
Learn more about the full frame mirrorless Sony A7r II @ BHPhoto (Click Here)

My Sony A7r II Review – Real World and w/ Canon and Sigma Lenses!
A Top Quality Full Frame Mirrorless Camera
The A7r II is the latest and greatest from Sony and it really does hold up to all the hype. The Image quality is fantastic, the 5-axis stabilization is incredible, and the overall build quality and design is also excellent. It could have battery life, a better grip, a fully articulating touchscreen, and more physical buttons, but at the end of the day this camera is an all around beast. I highly recommend the A7r II to anybody looking for maximum resolution and features in a full frame mirrorless camera.
Build Quality and Design
92
User Interface and Menu System
85
Pros
amazing 42mp resolving power
5-axis sensor stabilization
incredible image quality
great 4k video quality
excellent autofocus technology and performace
very good autofocus abilities with non sony lenses via electronic lens adapters
very good overall build quality
Cons
poor battery life
no fully articulating touchscreen
ergonomics could be better = better grip and more physical buttons
weather sealing could be better
battery door should automatically lock when closed
90
Full Frame 42MP Mirrorless Camera