In this Sony A99 II Review I will be using the Sony Vario-Sonnar T* 16-35mm f/2.8 ZA SSM II Lens and Sony 70-400mm f/4-5.6 G SSM II Lens to really see what this camera is capable of in the real world and the Lab… The Sony A99 II is an A-Mount Camera, so the Sony E-Mount lenses designed for the Mirrorless Cameras like the Sony A7 III for example, will not work encase you are not aware.
Here is the my Sony A-Mount Lens Guide for all the available compatible lenses >>
Thanks for checking out this review and I really hope you get what you are looking for! Please be sure to let me know what you think in the comments area at the bottom of this page, so I can refine my reviews in the future..
The Sony A99 II posing in the Lab: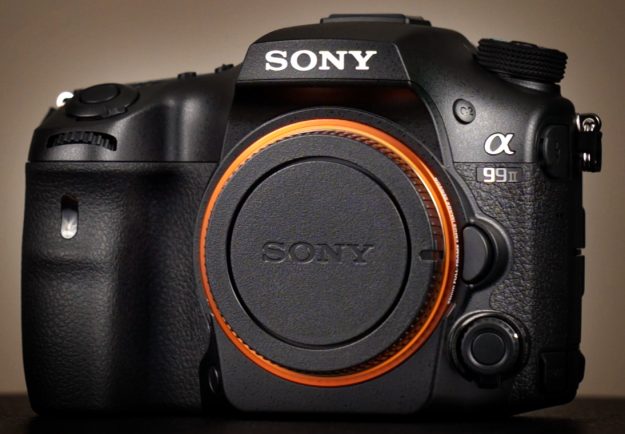 Translucent Mirror exposed and side doors open:
The ultra wide angle Sony Vario-Sonnar T* 16-35mm f/2.8 ZA SSM II Lens is mounted here: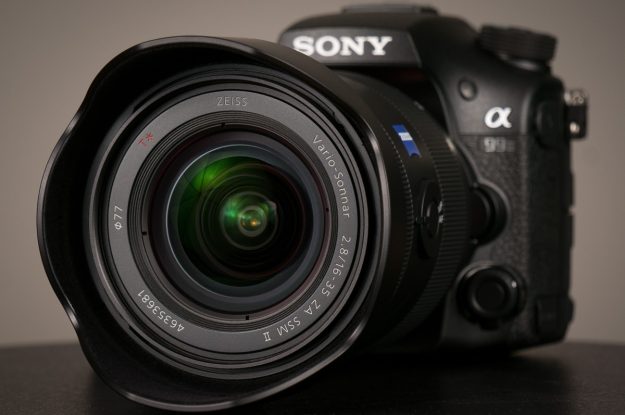 And the 70-400mm f/4-5.6 G SSM II Lens is mounted here: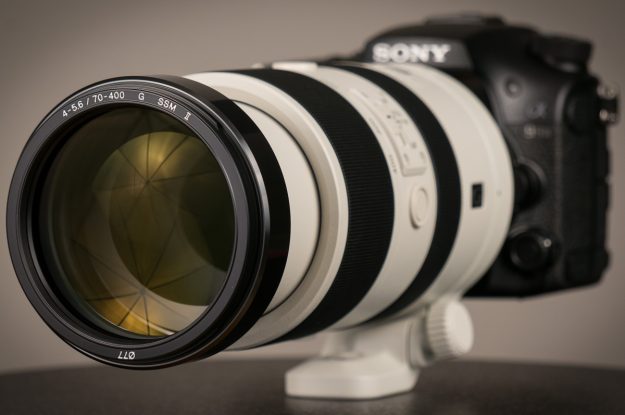 The A99 II is arguable the best camera that Sony has ever made to date. I say arguable, because everybody has different needs, and a full frame DSLR is not necessarily the best camera for a lot of people. However, for the professional photographer, it certainly is the best Sony camera ever made in my opinion. The mirrorless cameras do still appear to be the future however, and I can't help but wonder if Sony will come out with a mirrorless camera that can support both A-Mount and E-Mount lenses via a moving sensor module assembly? Or will we just see a mirrorless A-Mount camera at some point perhaps?
As much as it seems like the Sony mirrorless cameras will take over completely, the AF systems are still not as good for high speed, low light, high aperture, subjects when compared to the 79 Hybrid X-Type AF points that the A99 II offers.
The Sony A99 II AF System is still notable better based on my extensive testing over the years and just coming off my Sony A9 Review >>
In addition to the AF system being a level above the mirrorless cameras, the camera body's ergonomic design is far superior for the average professional I would say. It's a bit larger so it's easier to hold for extended periods of time, especially with large heavier lenses mounted, and it has many more physical buttons and controls so you can customize the camera for your exact needs. It's a little heavier, but not really that much when compared to the newest generation mirrorless camera body like the Sony A9 in particular.
Sony A99 II – Key Features:
42MP

Full-Frame Exmor R CMOS Sensor which is a stacked desing
Max Resolution =

7952 x 5304

No

Optical Low Pass Filter
BIONZ X Image Processor & Front-End LSI
16-bit processing and 14-bit Raw
0.5″2.36M-Dot XGA OLED Tru-Finder EVF
Internal UHD 4K Video &

S-Log3

Gamma @ Super 35mm Mode

S&Q Motion

in Full HD from

1-120 fps

(Slow-Mo and Timelapse)

Hybrid

Phase Detection AF System

79

Phase Detection AF Points &

399

focal-plane phase-detection AF points =

79 Hybrid

AF Points
Eye Detect – AF
Low Light AF down to

-4EV

Max ISO = ISO 102400

12 fps

Shooting with AF @ AE
5-Axis SteadyShot INSIDE Stabilization
3.0″ 1,228.8k-Dot

Fully Articulating

LCD Monitor (Not Touch)
Flash Sync Speed = 1/250sec

New

Highlight and Average Metering Modes
Priority Set Auto WB – Great for keeping whites white with incandescent lights for example
Built-In Wi-Fi & NFC
Dual Memory Cards
14-Bit Raw Output
Battery = NP-FM500H =

1600 mAh

Weight = 1.868 lbs / 849 g with battery and memory card
8% smaller than A99 w/ Magnesium Alloy Chassis which is Dust and Moisture Resistant
Price = $3198 US
Sony A99 II – Review – Video Version…
I cover pretty much everything in this youtube video style review, but I go into much more detail in this full written review, so I recommend watching the video and reading the entire review for the complete picture I am trying my best to present… Be sure to select the highest quality in the youtube player when viewing the video for the best possible visual experience.
---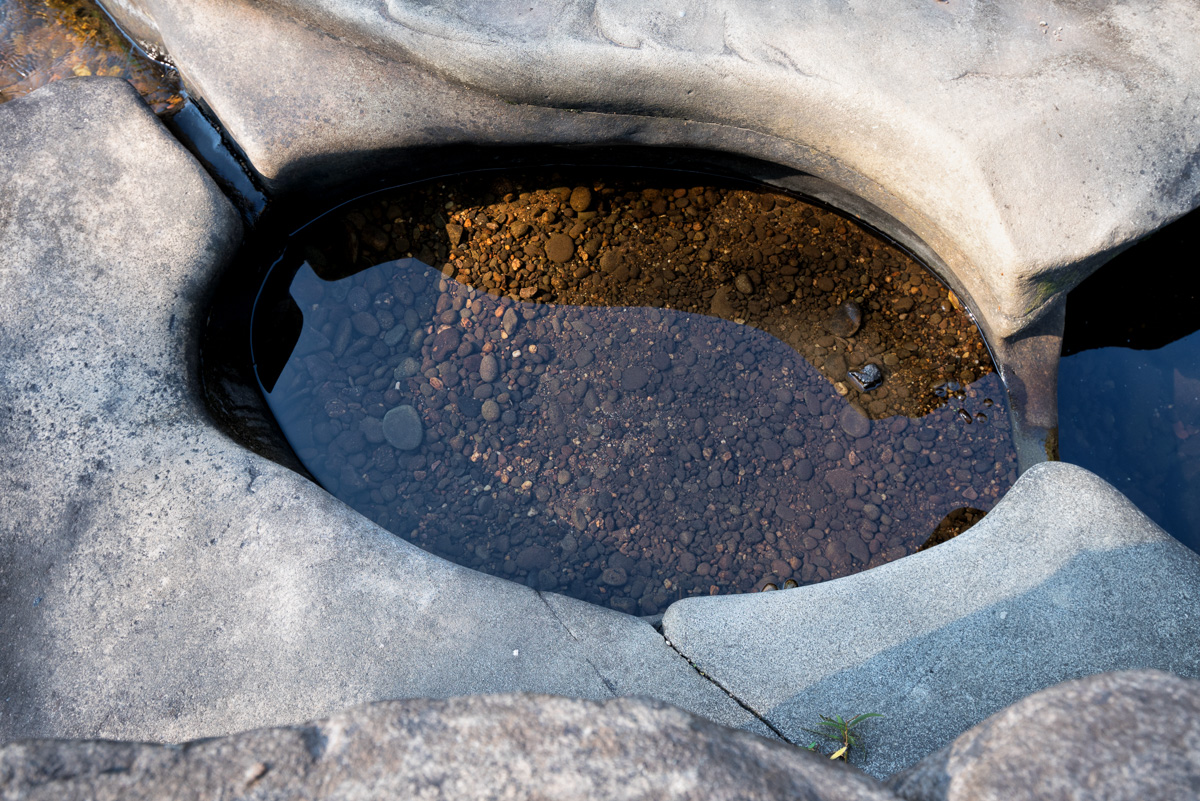 Sony A99 II – Features and Performance Breakdown
So, I went into this Sony A99 II Review process coming fresh off the Sony A9 review. Basically going from the latest and greatest full frame Sony mirrorless camera to the DSLR style full frame camera was quite the experience. This perspective really gave me an appreciation for the DSLR style camera that I have not had for some time.
Camera Body and Desing
As compared to the Sony A9 and A7r II, the Sony A99 II has much better ergonomics and overall camera handling with heavy lenses in particular in my opinion. The larger grip feels really good in the hands and makes a noticeable difference in how easy it is to hold the camera. The body design and port door situation is also better, but the camera is notable larger which allows for more design options compared to the mirrorless cameras.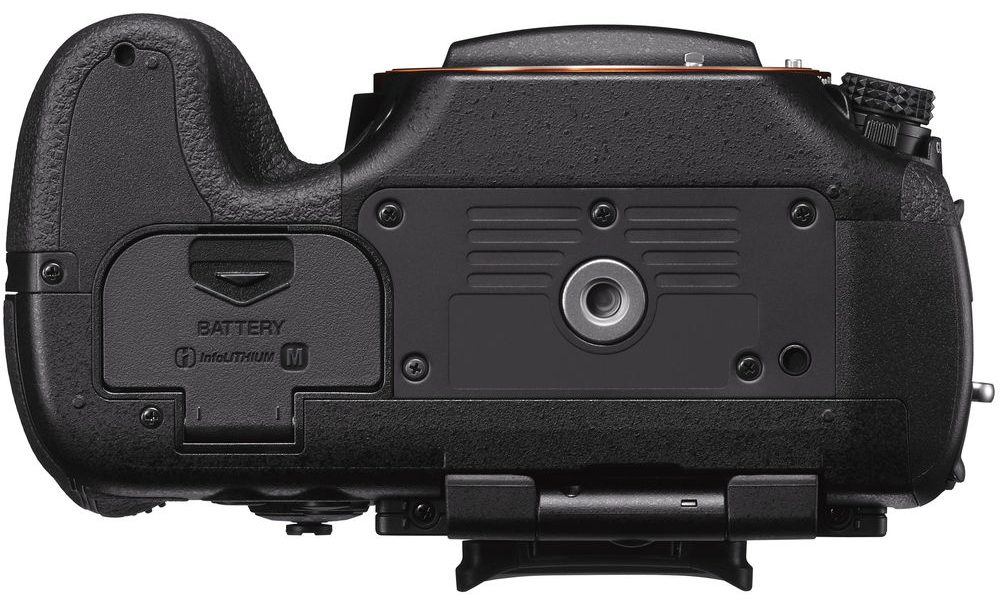 The battery door on the bottom of the camera seams like it's in a weird spot to me when looking at it, but it works just fine. The auto locking door design is great and seams like such a simple thing, but none of the Sony mirrorless cameras have it which is worth noting.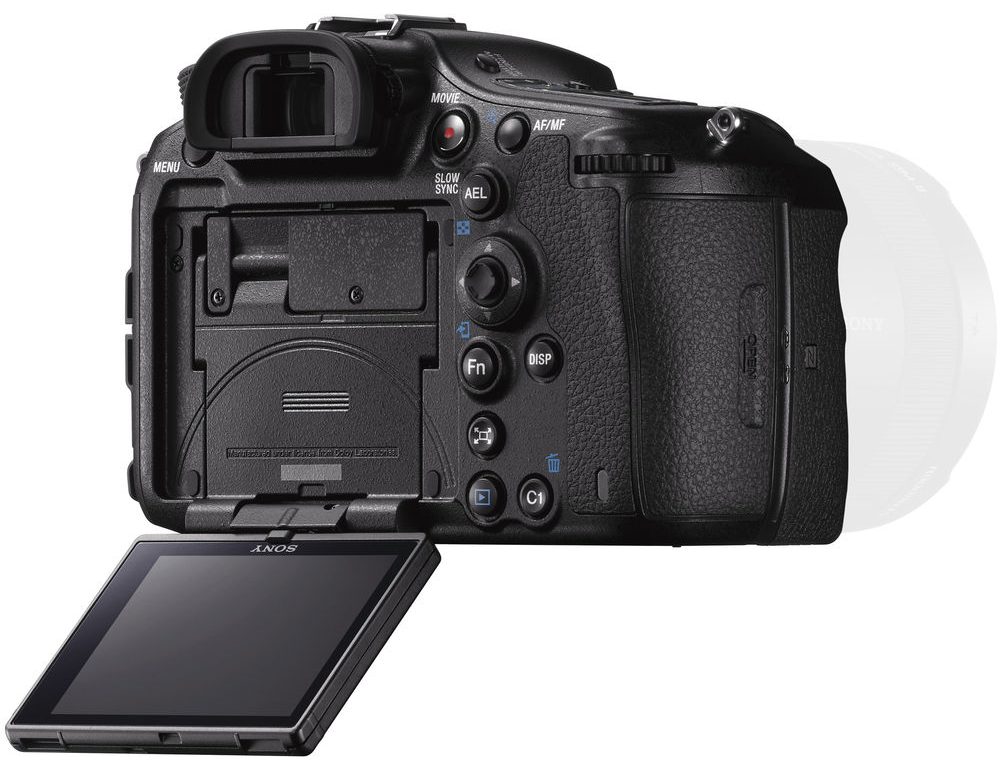 The Sony A99 II has a ton of buttons scattered around the camera with the back housing most of them. Highly configurable, and laid out in an intuitive manner I would say. I would not mind another thumb wheel on the back as an additional way to navigate the menus as well. The Sony Mirrorless cameras have this and I have grown to like it a lot. My Canon 5d Mark II also has this and it's just easier to navigate far in a menu quickly, because you can just rotate the dial 360 degrees so easily. All the navigation dials on the Sony A99 II require you to scroll then reset your finger and scroll again. Not the biggest deal, but when you get used to something it feels like you miss it, and in this case I think it's a feature that should be considered for the next generation A99.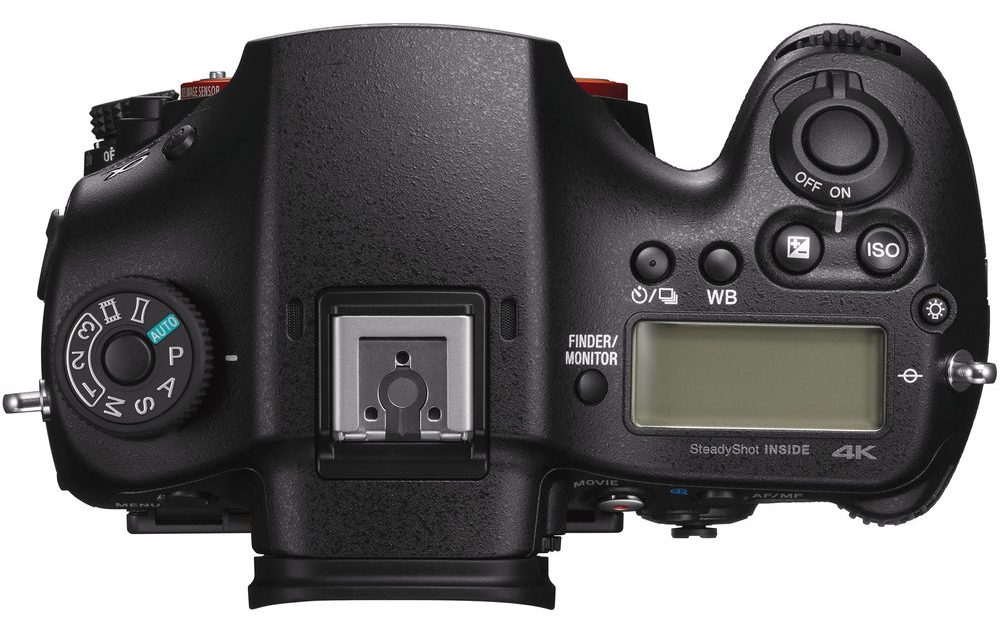 From the Top you have the LCD Screen which some might say is an outdated feature, but I say it's an awesome Pro feature especially for low light shooting when the large bright LCD screen is not the best option. From the top you also have quick access to the Exposure Comp, ISO, Drive Modes, and White Balance buttons which can be configured for other things easily in the menu if you prefer. On the left side you have the locking Mode dial which houses the various shooting modes…
Sony A99 II – Shooting Modes:
Auto – Intelligent Auto = Allows you to shoot with automatic scene recognition. The camera will automatically identify the scene and make the appropriate adjustments to the various camera settings for you, and it works awesome most of the time! P – Program Mode = Allows you to shoot with the exposure adjusted automatically (both the shutter speed and the aperture value (F value)). Unlike Full Auto, you can also you can change various settings using the menus. A – Aperture Priority = Allows you to adjust the aperture and shoot when you want to blur the background, etc. S – Shutter Priority = Allows you to shoot fast-moving subjects etc., by manually adjusting the shutter speed. M – Allows you to shoot still images with the desired exposure by adjusting the exposure (both the shutter speed and the aperture value (F value)). You can also change the ISO if not using Auto…. 1,2,3 – Memory Recall = Allows you to shoot an image after recalling often-used modes or numeric settings registered in advance. Movie mode = Allows you to select different types of Movie Modes and gives you audio meters plus shows the actual crop you will get when recording video. Panorama Mode = Allows for some automatic in camera created panorama photos. [divider]
Focus and Metering Modes
– Auto Focus Area Options:
– Metering Mode Options:
Be sure to check out the new highlight metering mode!
Sony A99 II – AF Performance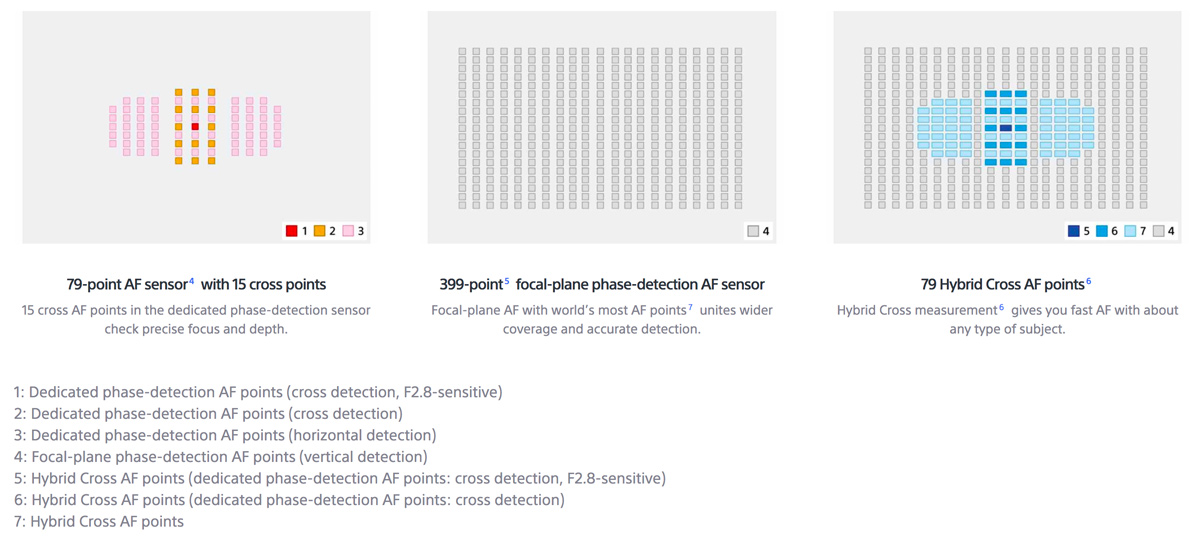 The Sony A99 II has a notable superior AF system to that of the Sony A9 and A7r II if you are comparing to the mirrorless cameras. The 79 Hybrid AF points the A99 II offers pictured above, have incredible in speed and accuracy under pretty much all conditions tested. When using the embedded sensor phase detection points beyond the spread of the hybrid 79, you feel that slight difference in performance. The focal-plane phase-detection points only focus on vertical contrast, so some subject matter they still struggle with compared to the 79 Hybrid Cross AF points. They just focus on everything with lighting speed, it's totally noticeable to me the difference in speed in some conditions. Low texture items in low light for example, smooth surfaces come to mind… This is where the Hybrid AF Points just lock on instantly and the focal plane AF points will hunt for a bit first or fail. In most situations all these cameras have awesome AF performance however, but the A99 II still has a clear edge in this department!
A99 II – AF Drive Modes:
The Sony A99 II has several AF Drive Modes to choose from, and I wanted to break each of them down for you in more detail than I did in the video style review. It's easier to be long winded here otherwise the video review would be hours long…
AF-S =[Single-shot AF] Locks the focus and gives a confirmation beep once focusing is complete. I recommend using this mode when the subject is motionless.
AF-A = [Single-shot AF] and [Continuous AF] are switched according to the movement of the subject. When the shutter button is pressed halfway down, the camera locks the focus when it determines that the subject is motionless, or continues to focus when the subject is in motion. During continuous shooting, the A99 II automatically shoots with AF-C from the second shot.
AF-C = [Continuous AF] allows the camera to continue focusing while the shutter button is pressed and held halfway down. Use this mode when the subject is in motion. In AF-C mode, there is no focus confirmation beep when the camera focuses.
DMF = You can make fine adjustments manually after the focus is locked, letting you focus on a subject more quickly than when using the manual focus from the beginning. This is convenient in situations such as macro shooting in particular.
AF Icon Indicator: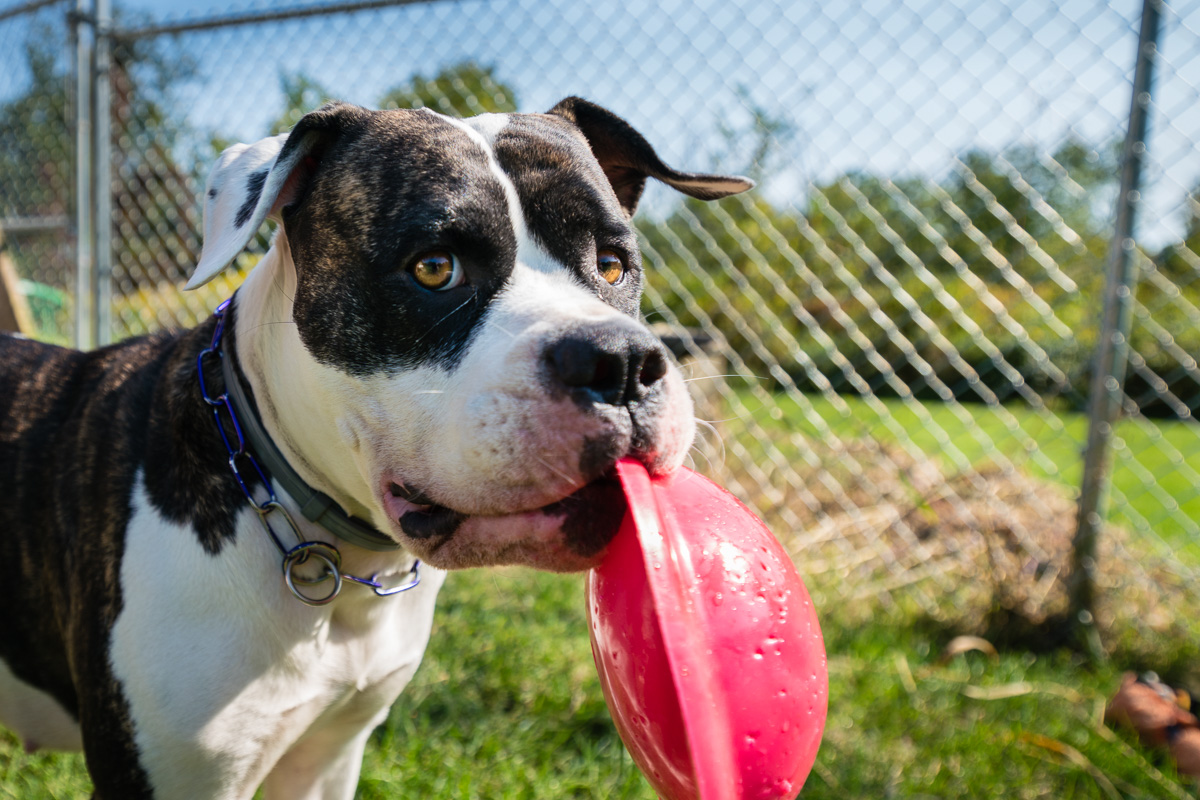 Sony A99 II – Image Quality
The Sony A99 II has outstanding image quality in my opinion, especially when using top quality optics like in this review 😉 The dynamic range of the Sony sensor is excellent and the high resolution allows for a lot of flexibility in cropping and precision detailed editing when desired. Landscapes and portraits come to mind and the lack of low pass filter makes for extra sharp detail just like the A7r II. Colors look really good to me and the skin tones are pretty good also. I think the Sony A9 might have an edge on the skin tone color renderings though, or it could just be the optics I was using perhaps. Dynamic Range Sample: Look at this duck fur which appears to be totally blow out in the original capture: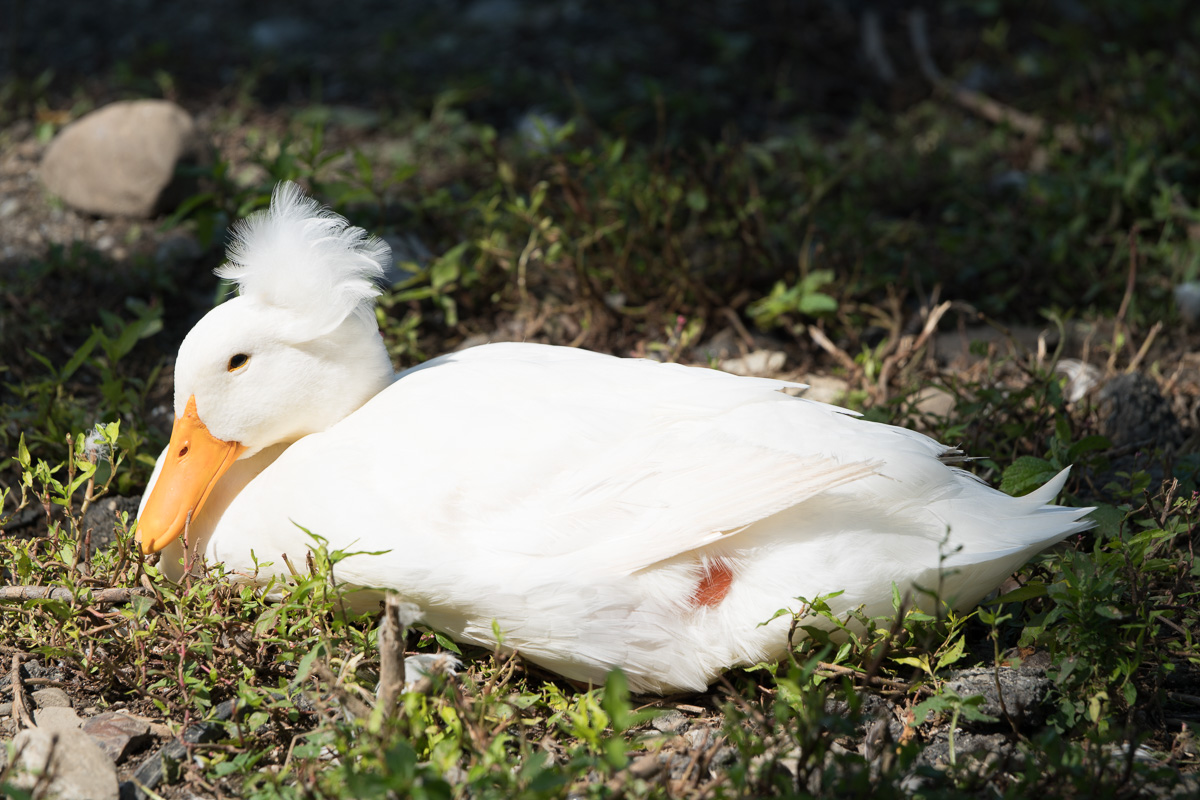 Now Look at this highlight recovered version which clearly illustrates just how much data the Sony A99 II sensor captures and pumps out in the raw files: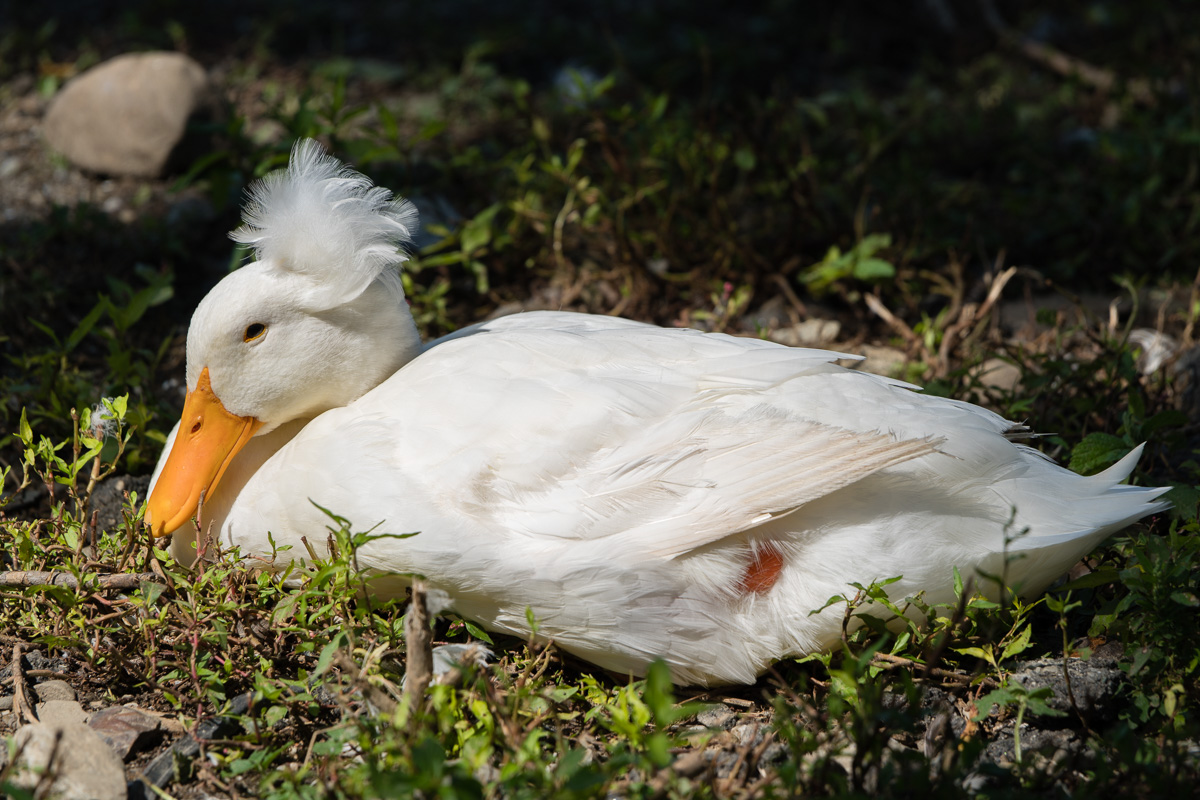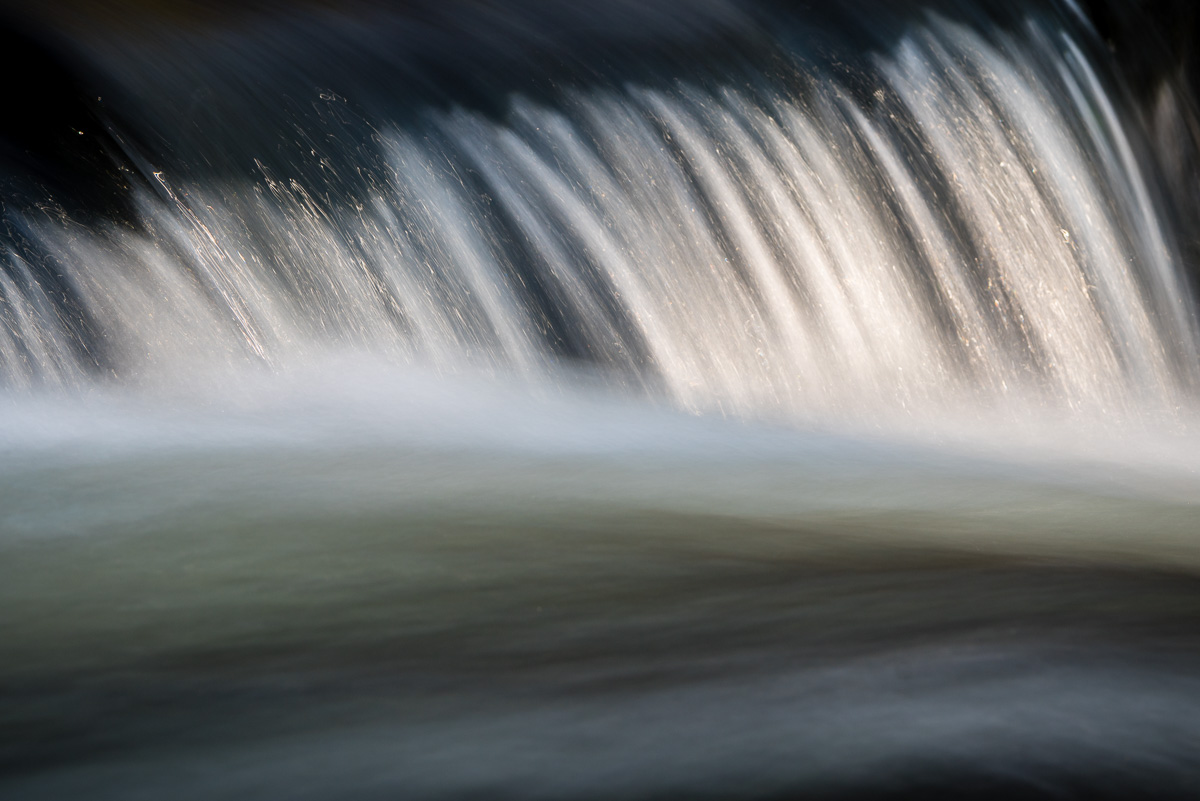 The colors coming off the A99 II also look very good to my eye including the skin tones!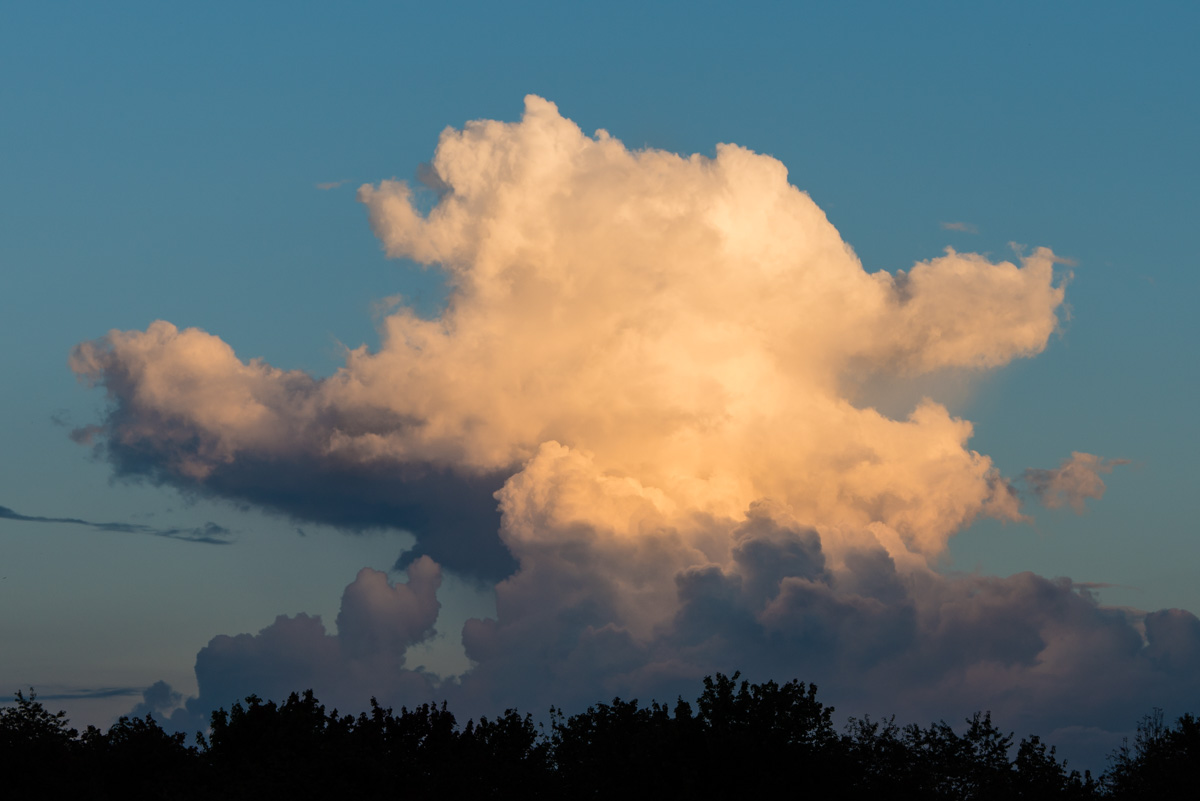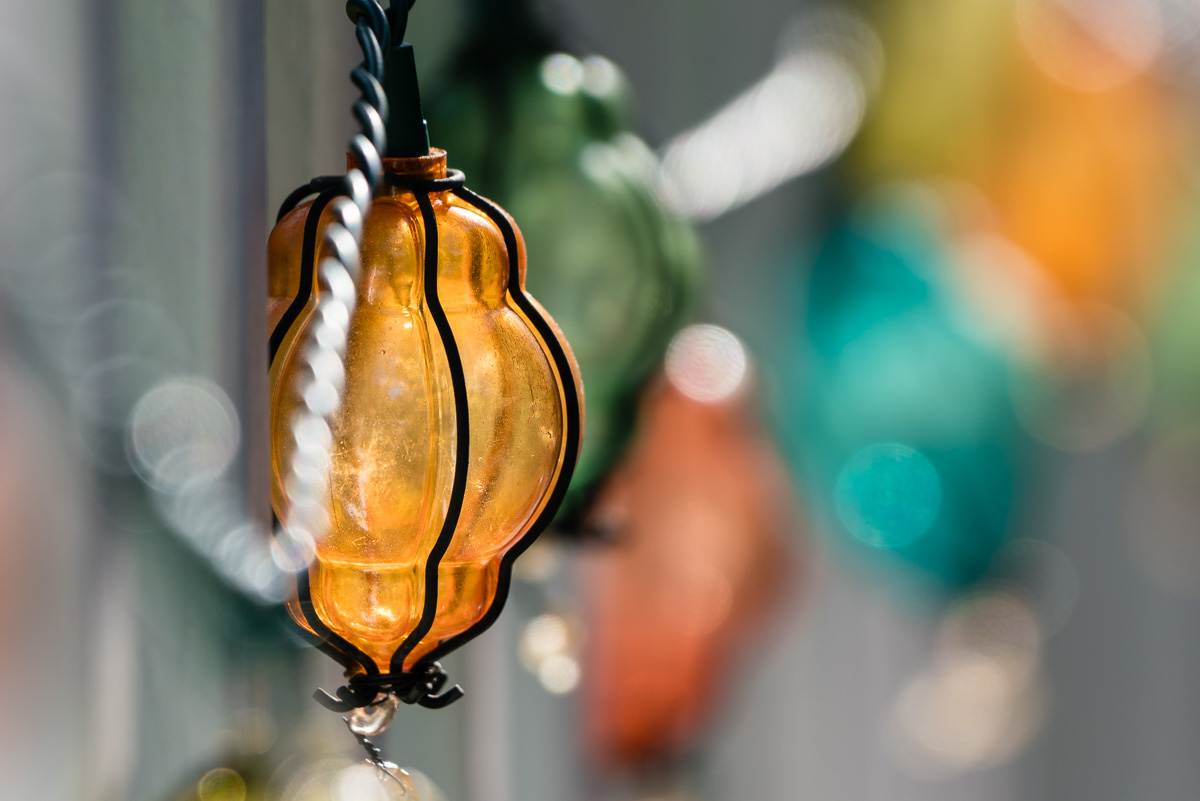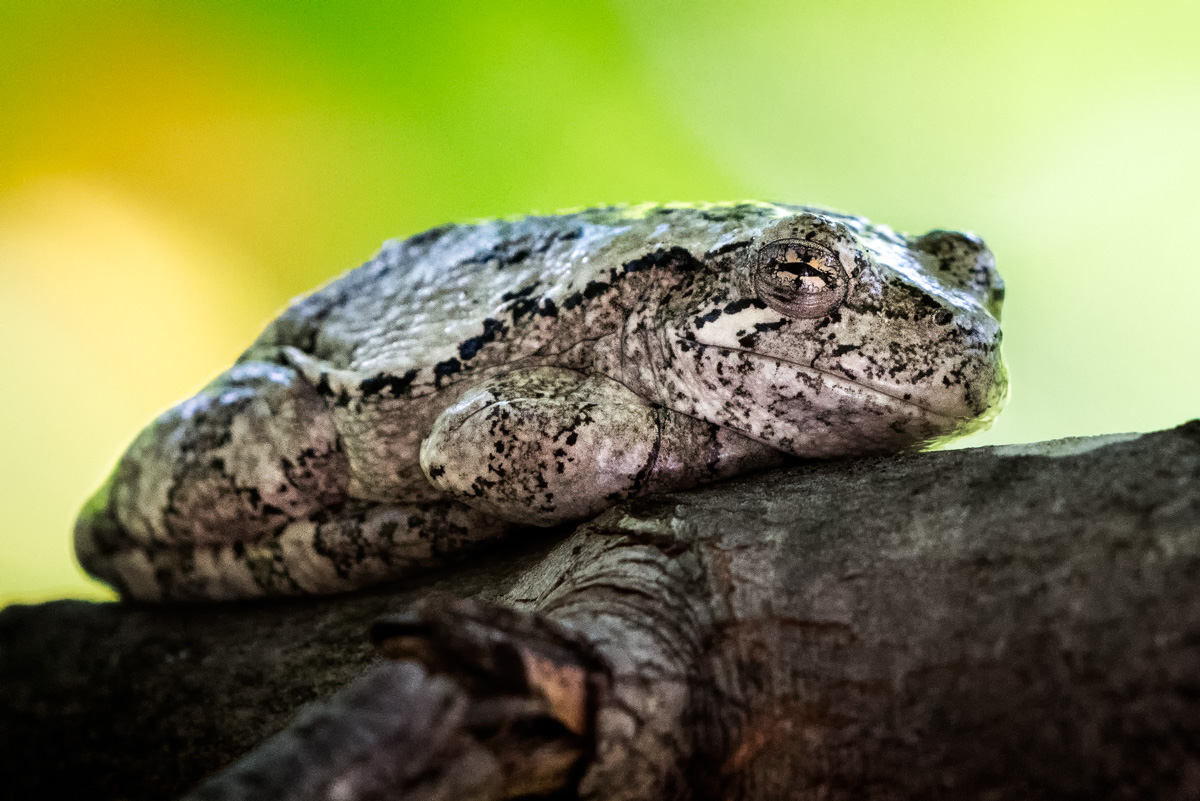 42MP

Resolving Power

To show you the resolution power I zoom in using Lightroom in the video style review, but to really see the detail you need a photo in my opinion. So, below are some original full frame scenes and then fallowed up by a tight ~100% crop showing the detail 42mp and no optical low pass filter gets you. Flower Detail: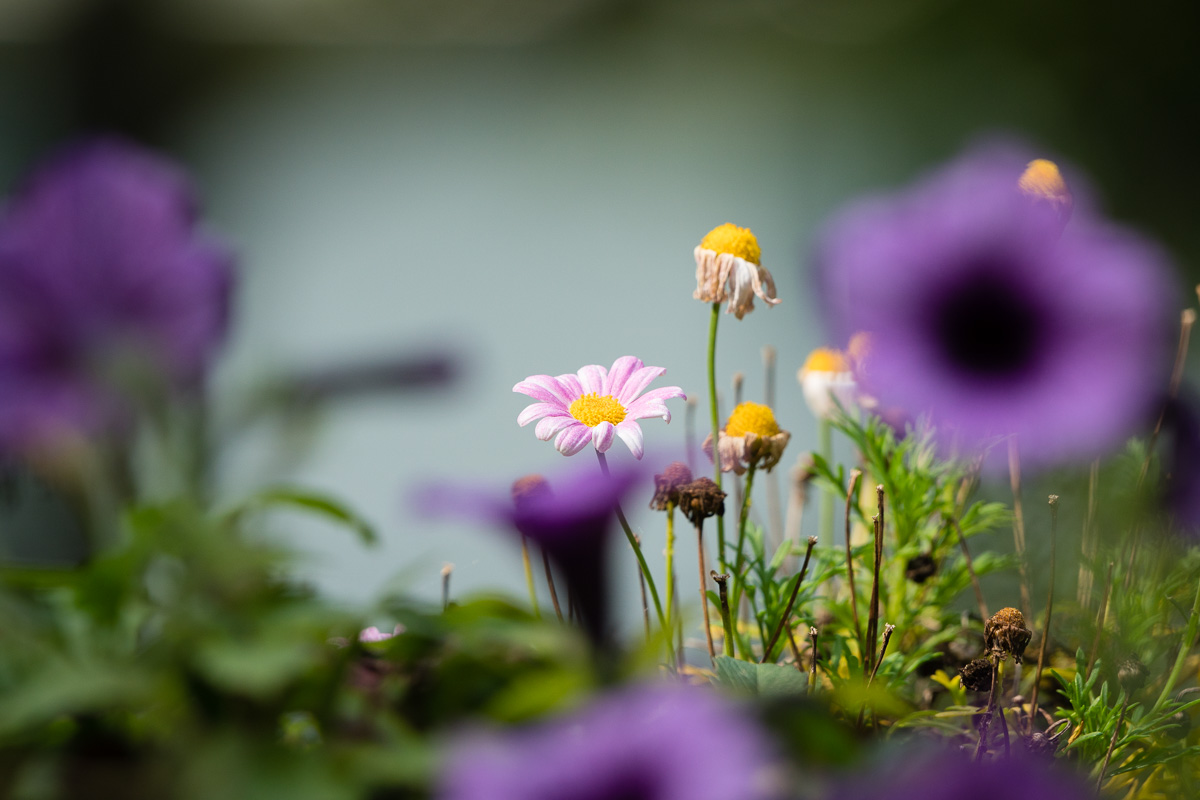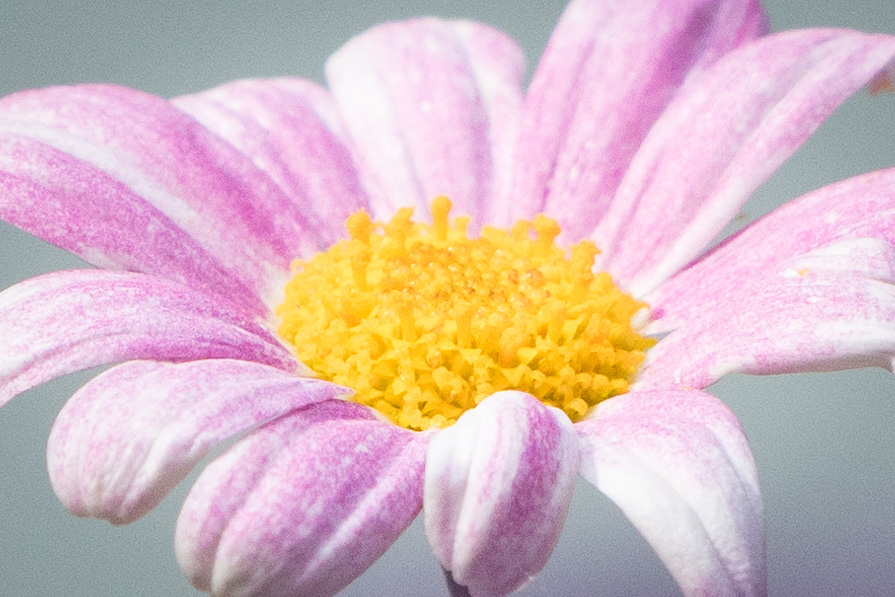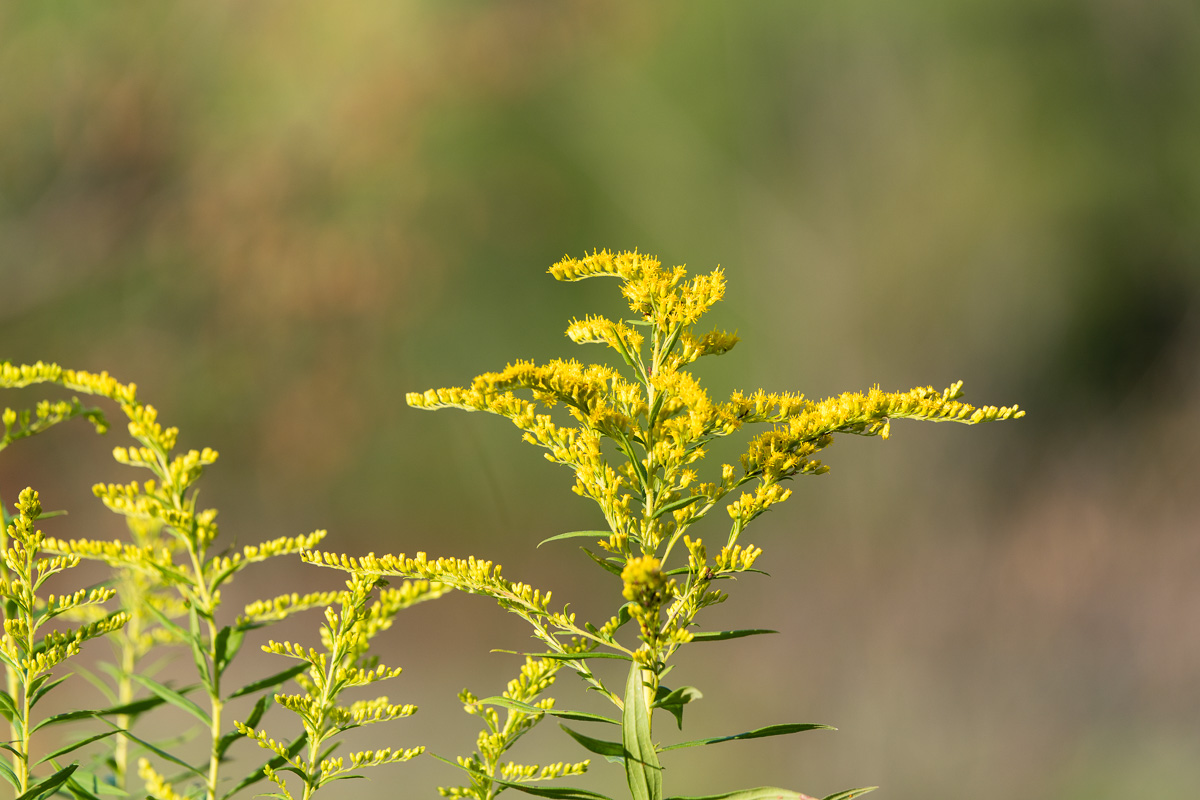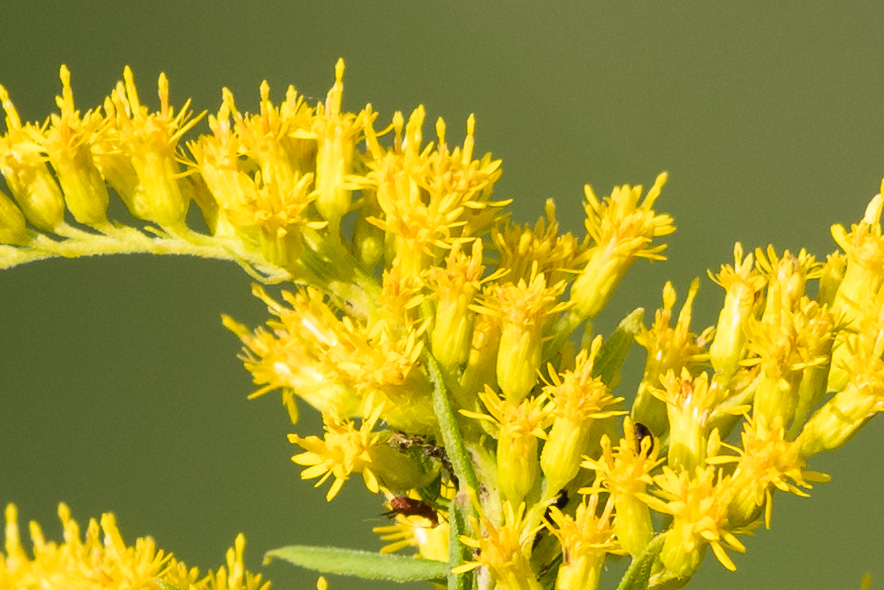 The moon is not the best subject to show off resolving power detail, but it is a great reference for a visual, because we all see it and now how big it is for the most part. At 400mm and 42MP, this is what you can get in the daylight.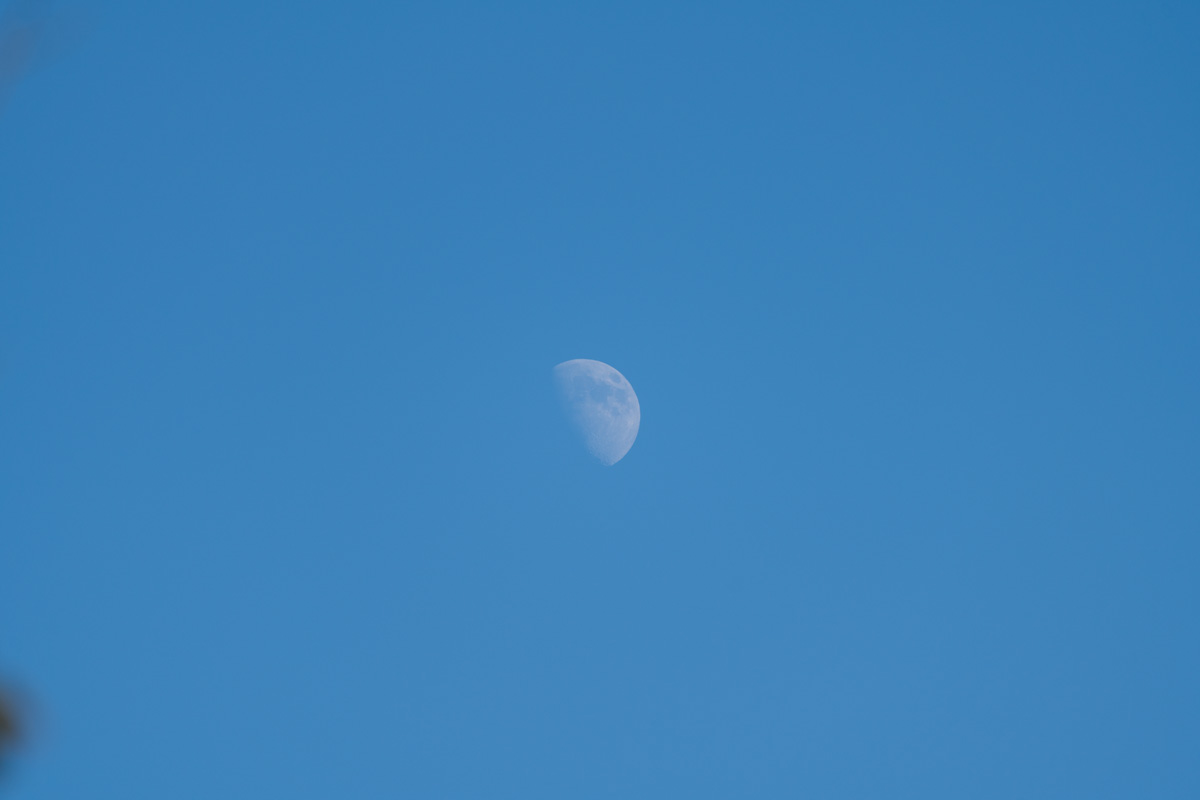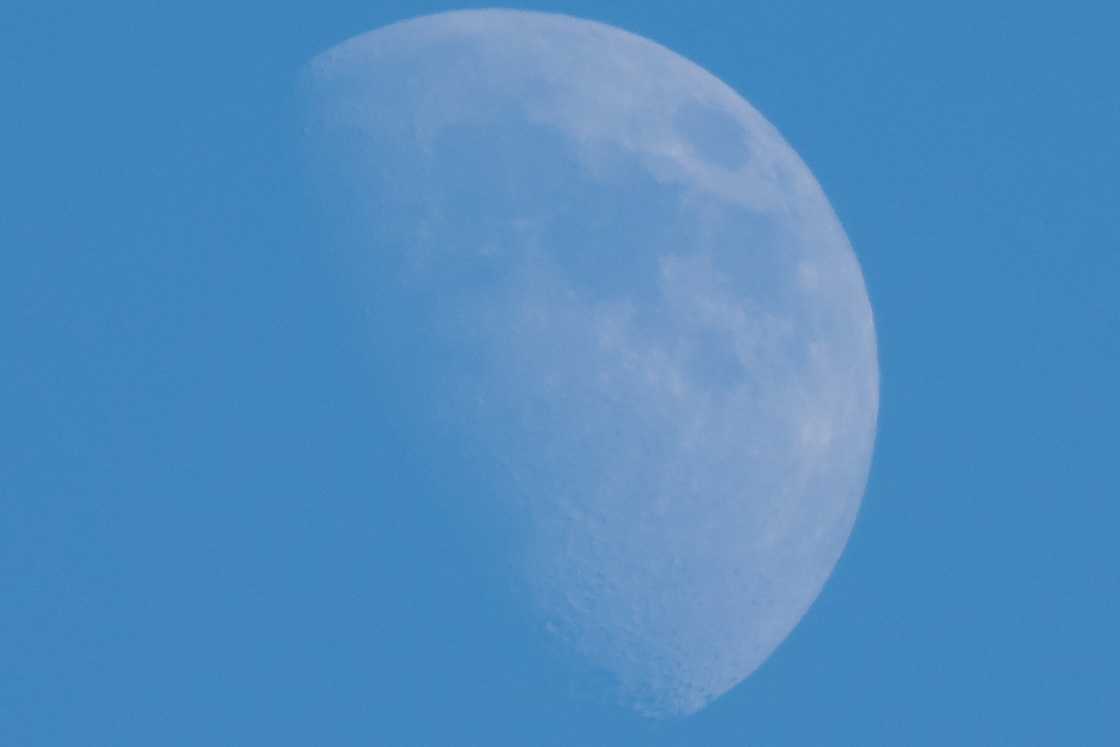 Lion Paw Fur detail: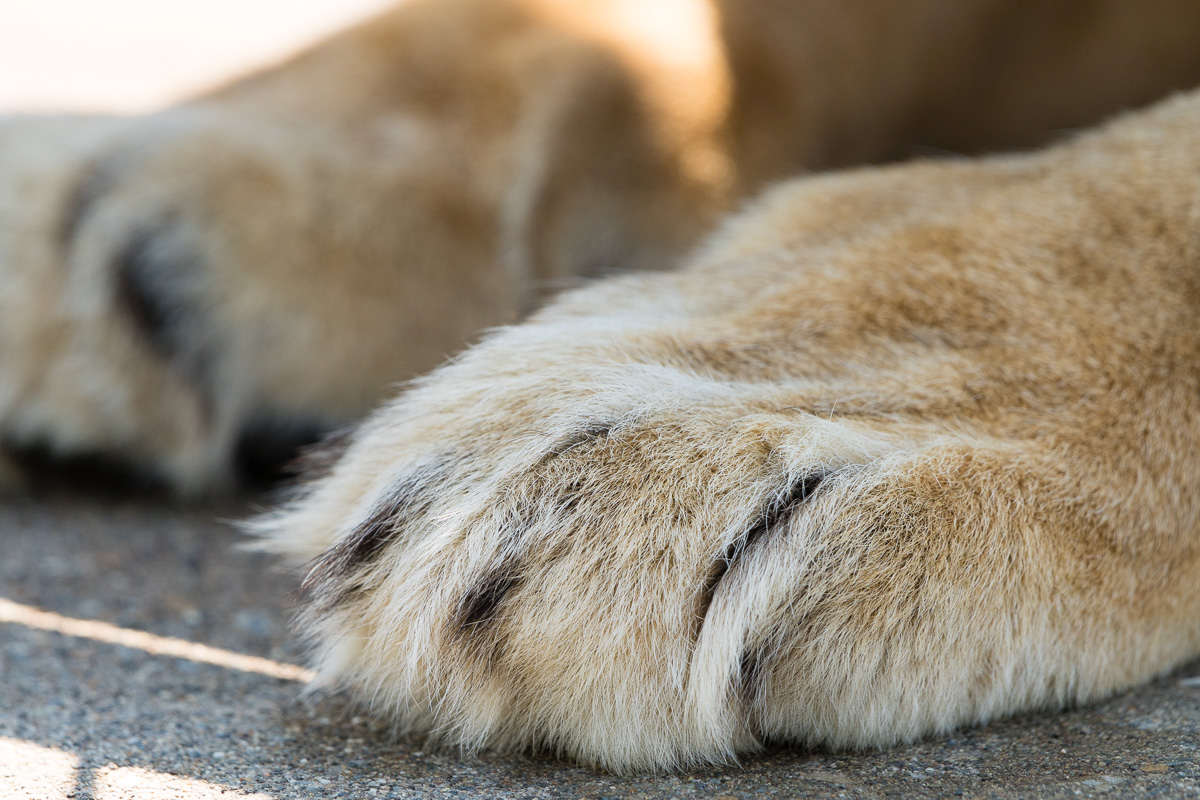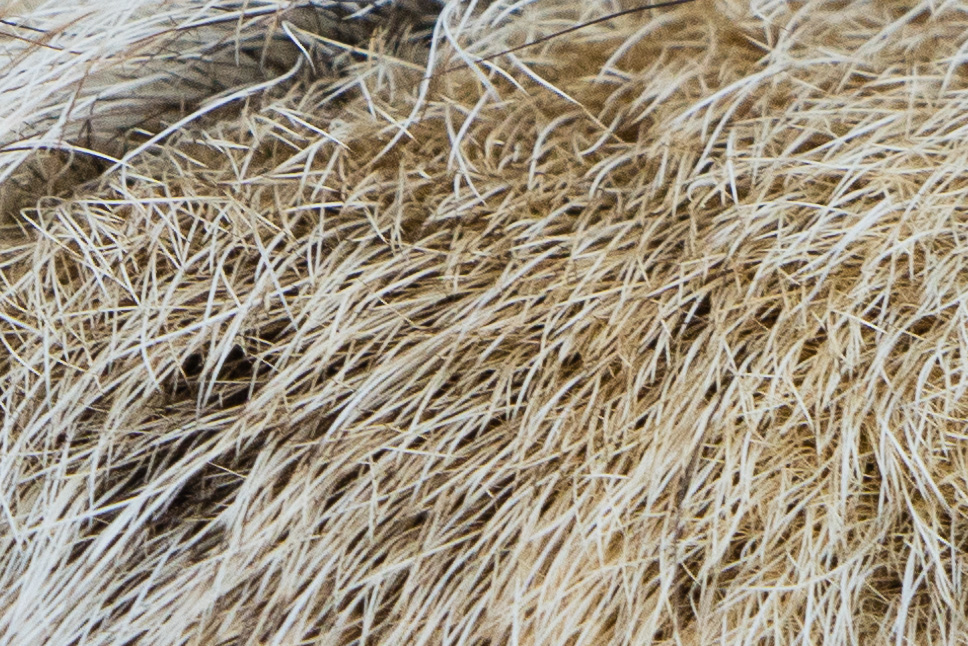 A bird in a tree: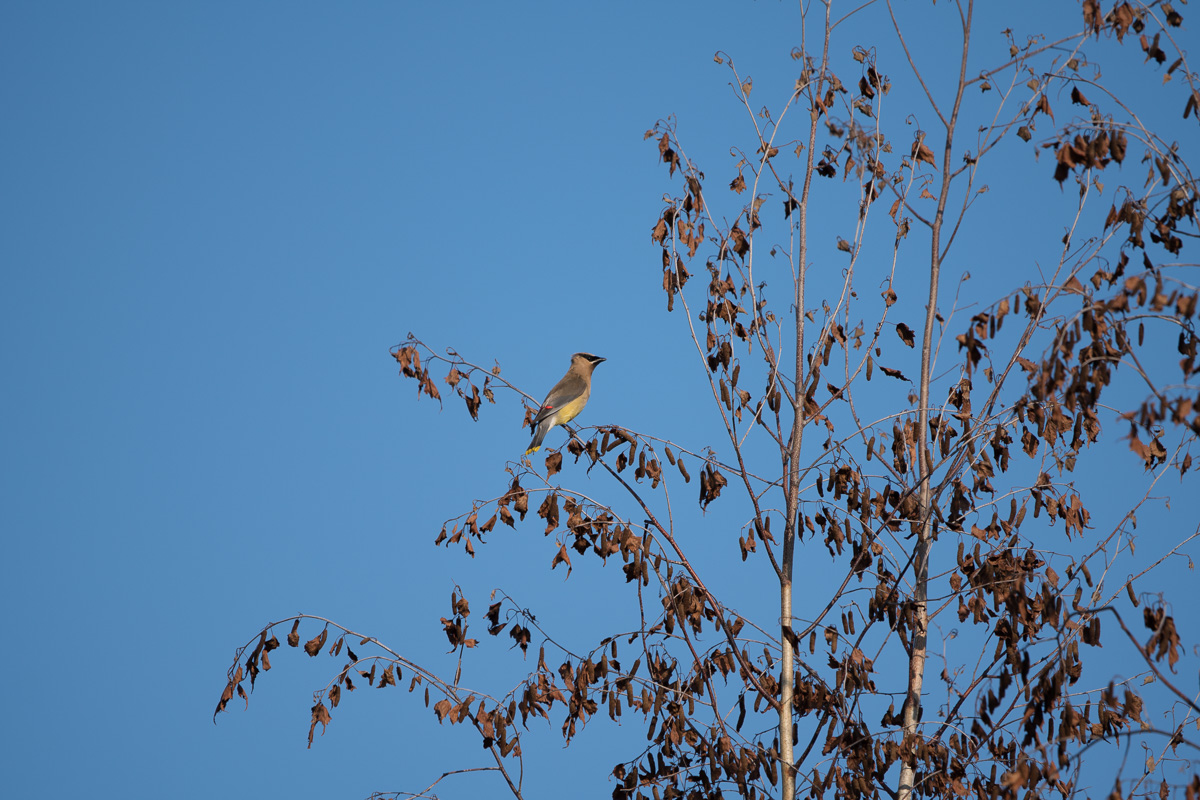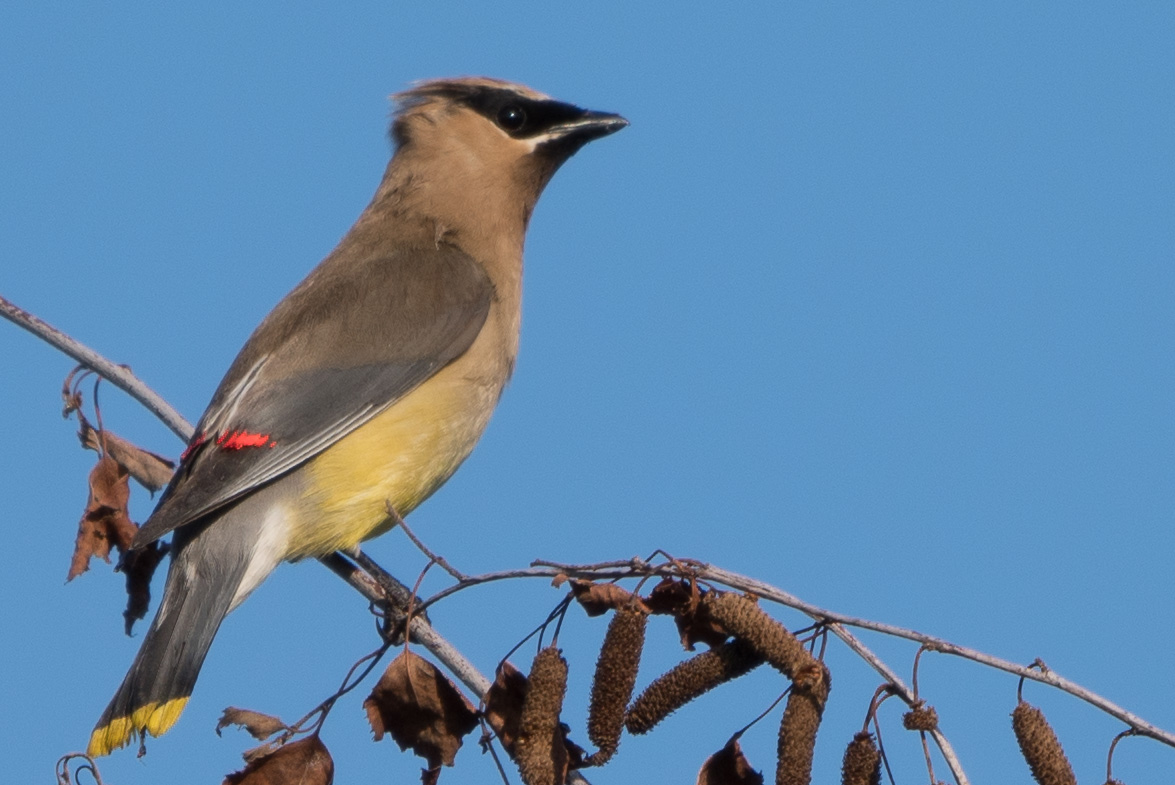 Sony A99 II – Sample Photos
I have so many sample photos from the A99 II review cycle I decided to create mini sections that you can open one at a time depending on what your looking for. Note the + toggle next to each title on the left side. Just click that and the images will open up in that group. This also makes it much easier to navigate the review!
Lab Testing
This first set of images are are raw files with no adjustments at all. Normally I add a medium tone curve for a little contrast, but in this case I wanted the images to be as flat as possible, so it's a little easier to see the noise in the shadow areas… For the colorchecker images towards the bottom however, I did add a medium ton curve though, just so you know.
Please click on the images for a larger version, but due to the sheer quantity, I kept them fairly small in this review article.
Color Check via Gretagmacbeth Color Rendition Chart
The purpose of this test is to illustrate the color rendition at the different ISO levels. At the higher levels you will begin to see a shift is some colors, and this chart is perfect for a visual representation of that. For these colorchecker images I did add a medium tone curve for a little contrast. It helps bring out the color due to the raw file flatness, but has no effect on the noise really.
Sony A99 II – Lab ISO Testing – ISO 102400

Sony A99 II – Lab ISO Testing – ISO 51200

Sony A99 II – Lab ISO Testing – ISO 25600

Sony A99 II – Lab ISO Testing – ISO 12800

Sony A99 II – Lab ISO Testing – ISO 6400

Sony A99 II – Lab ISO Testing – ISO 3200

Sony A99 II – Lab ISO Testing – ISO 1600

Sony A99 II – Lab ISO Testing – ISO 800

Sony A99 II – Lab ISO Testing – ISO 400

Sony A99 II – Lab ISO Testing – ISO 200

Sony A99 II – Lab ISO Testing – ISO 100
Action Photos
Here are a few action shots I got with the Sony A99 II and both lenses as you will see in the caption data below each image. The hit rate was very good overall, but the dog photos were clearly more challenging to capture then Layla on the bike for example. The dog was so fast it was hard for me to track, but I still got a ton of great shots even in that scenario…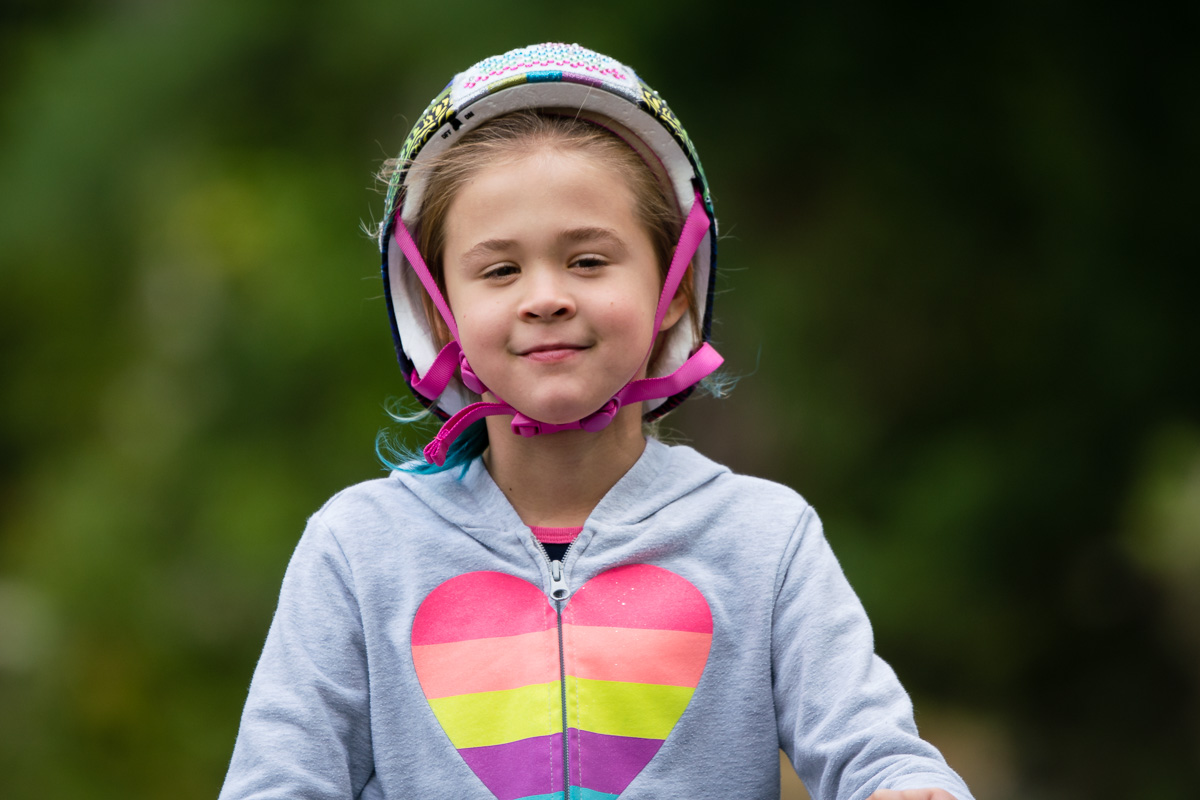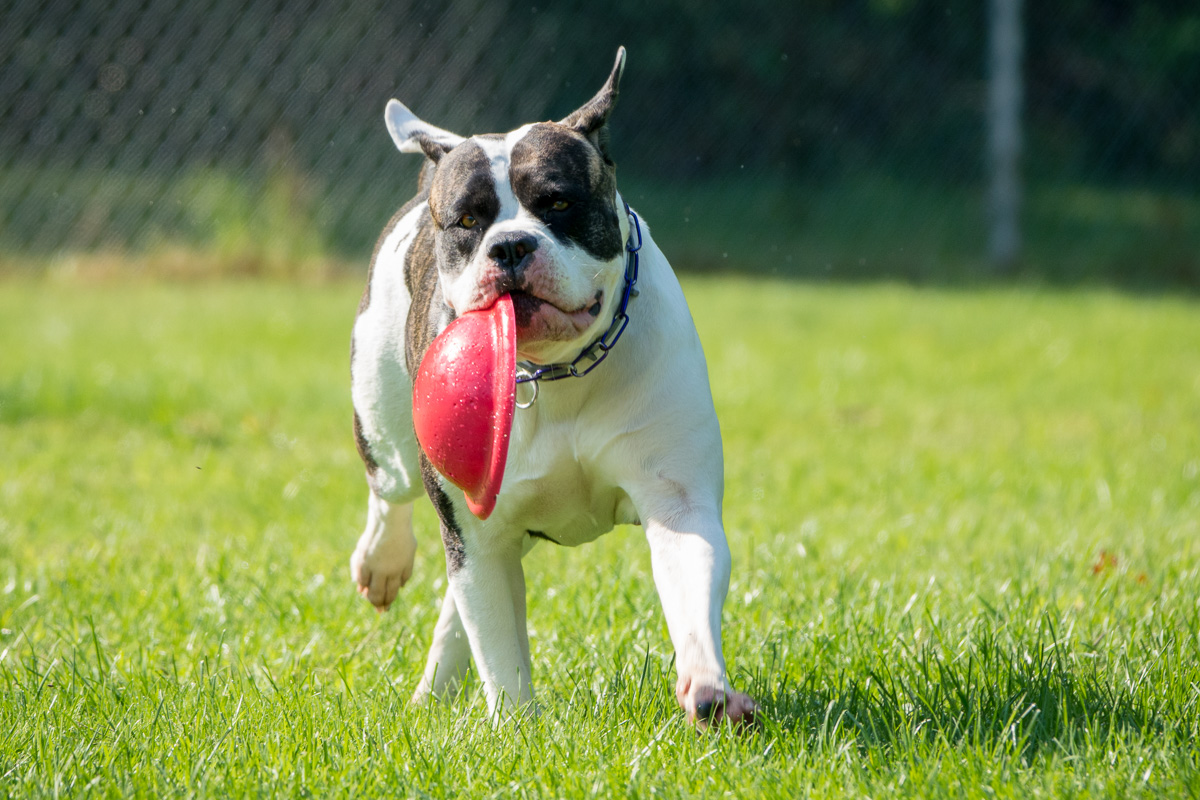 HDR Photography
If you are interested in learning more about HDR Photography and the software processing that goes on with it then be sure to check out my Sony A99 II and HDR Processing Article Here >>
Click Photos for Higher Res Versions!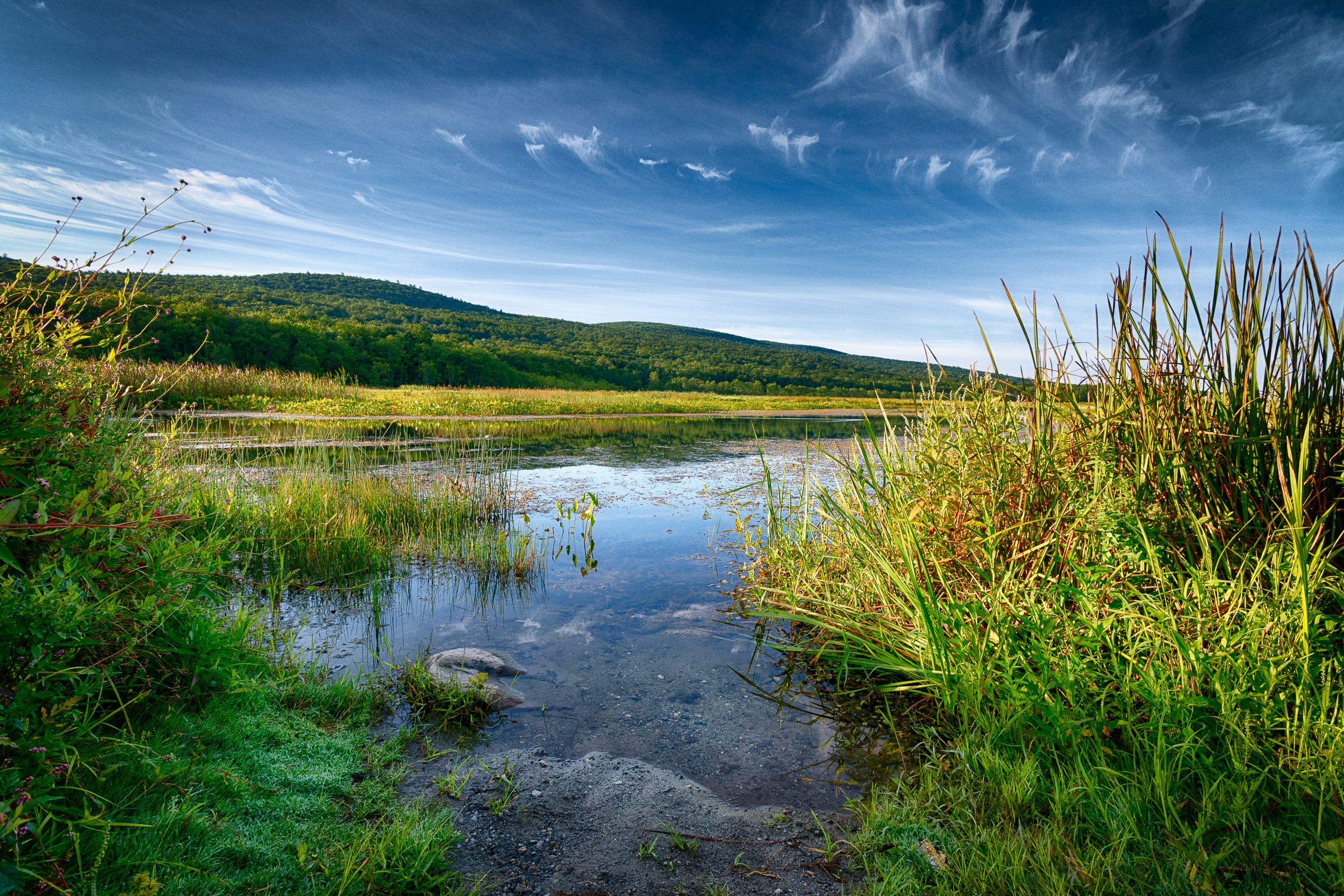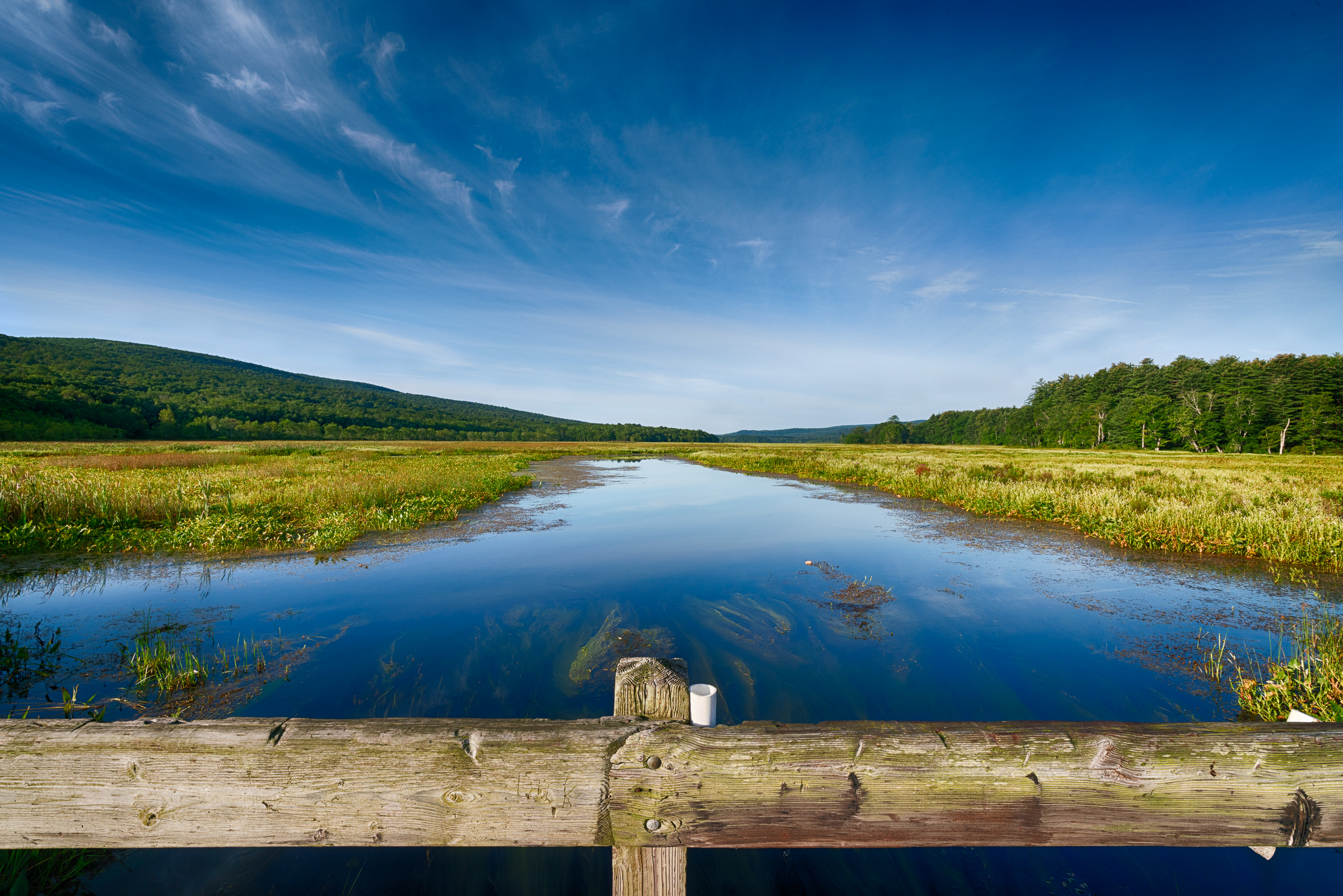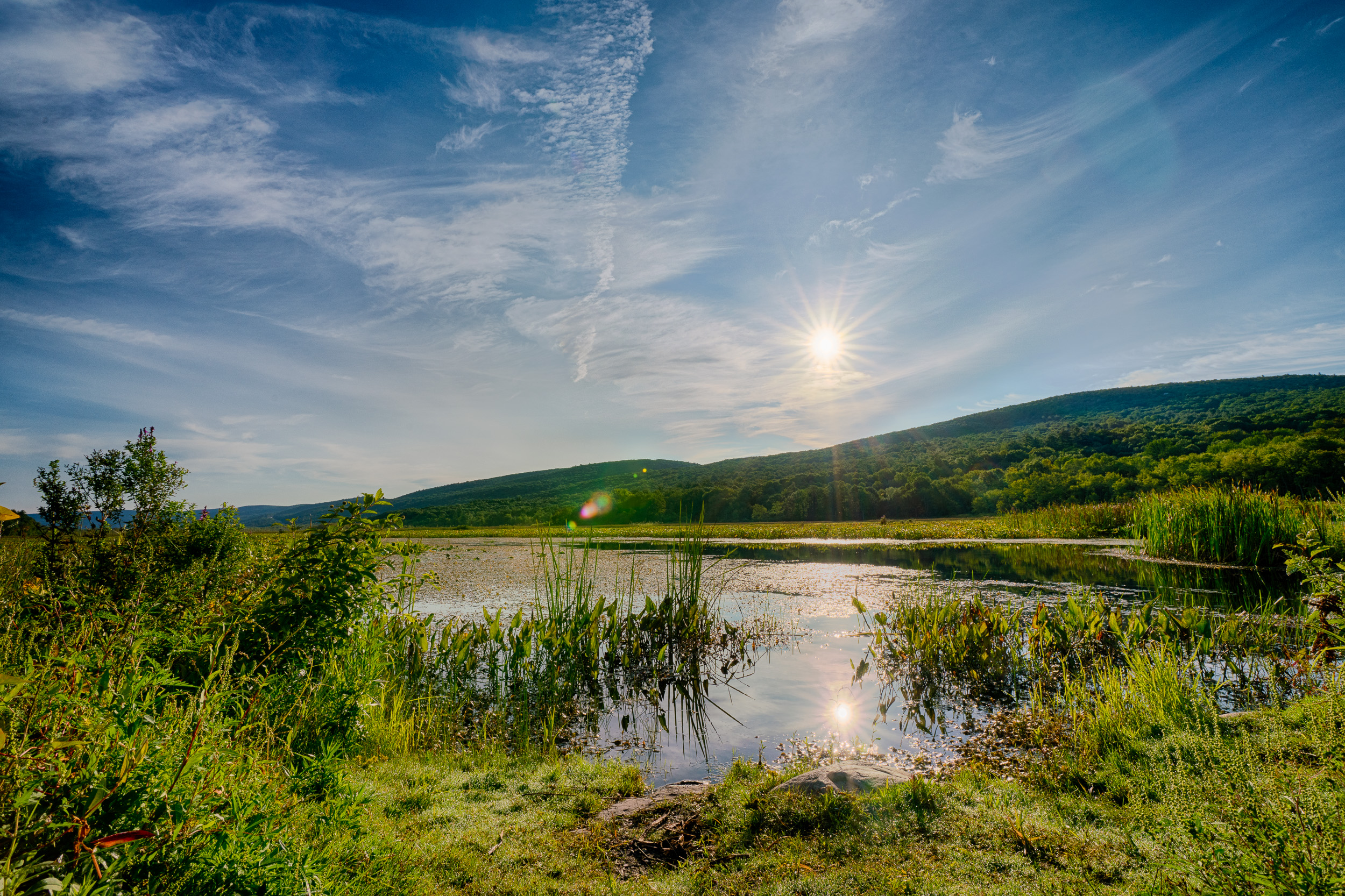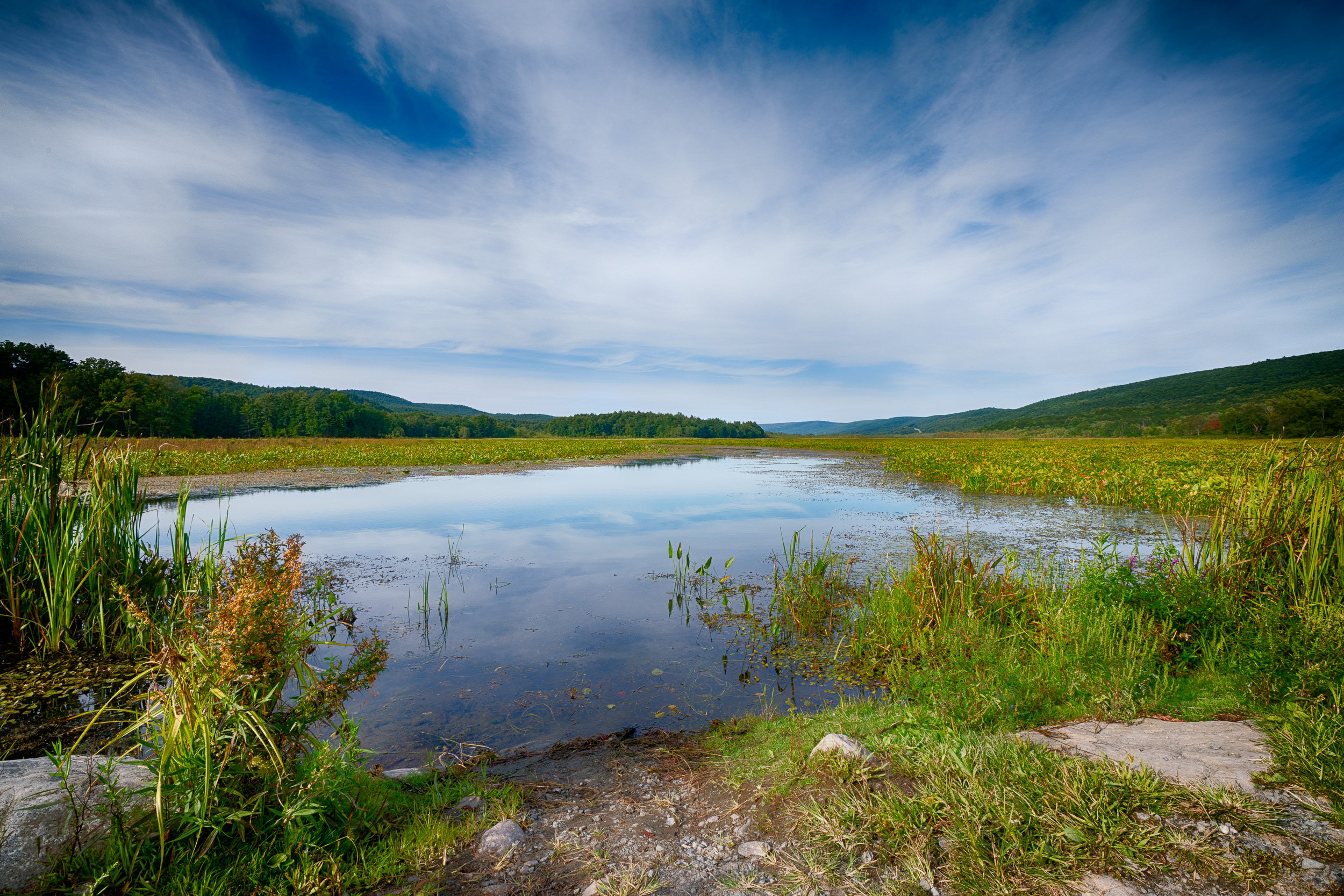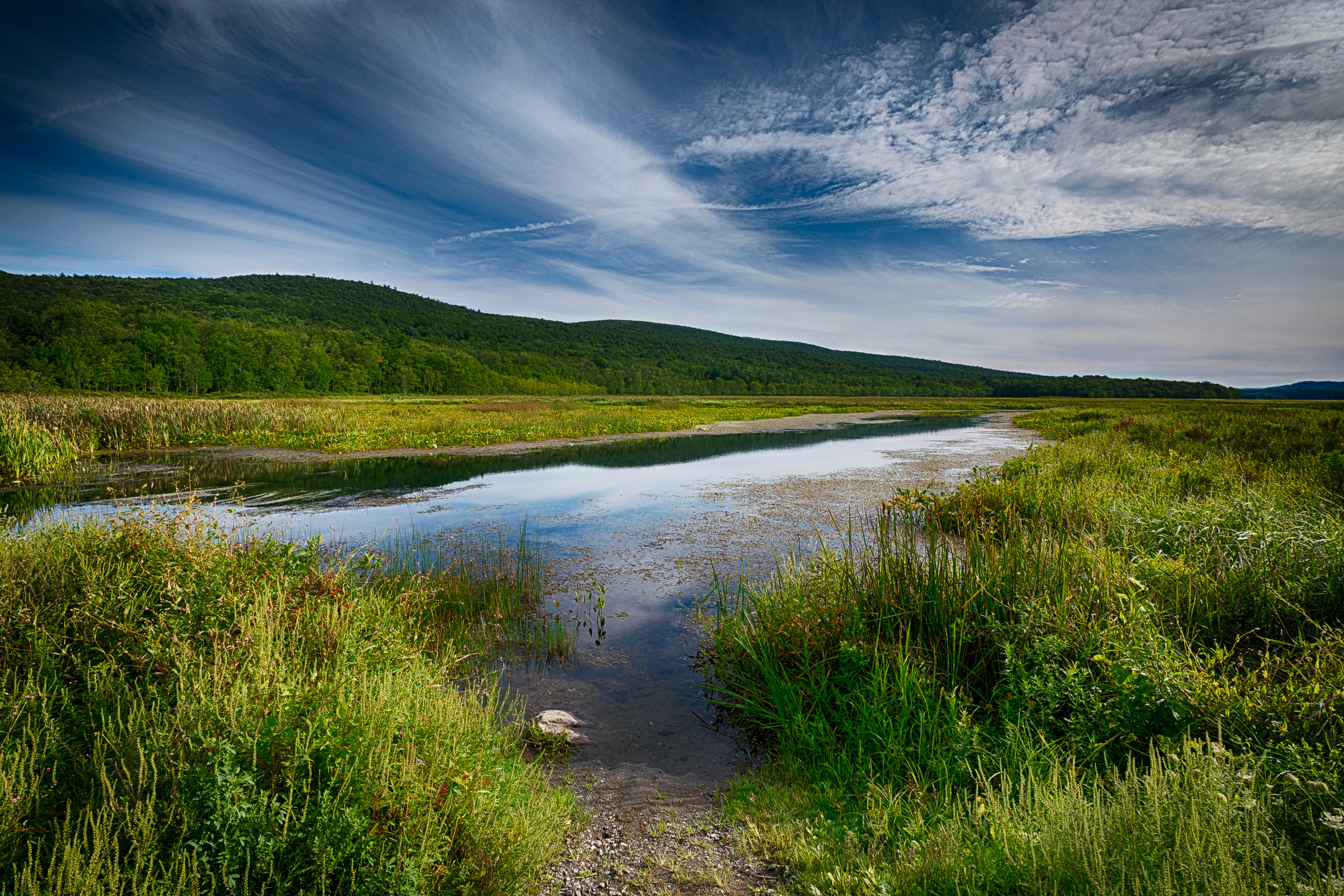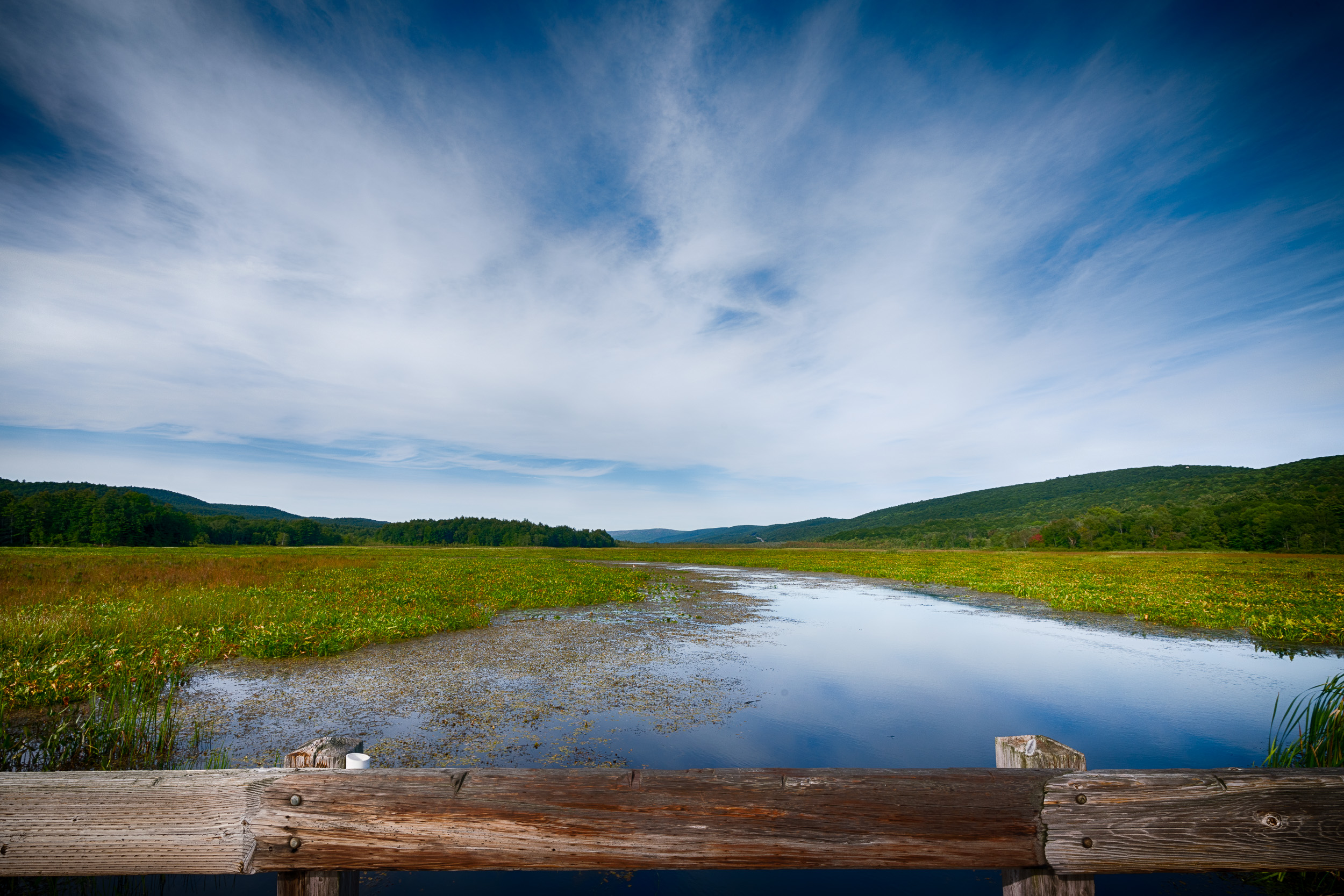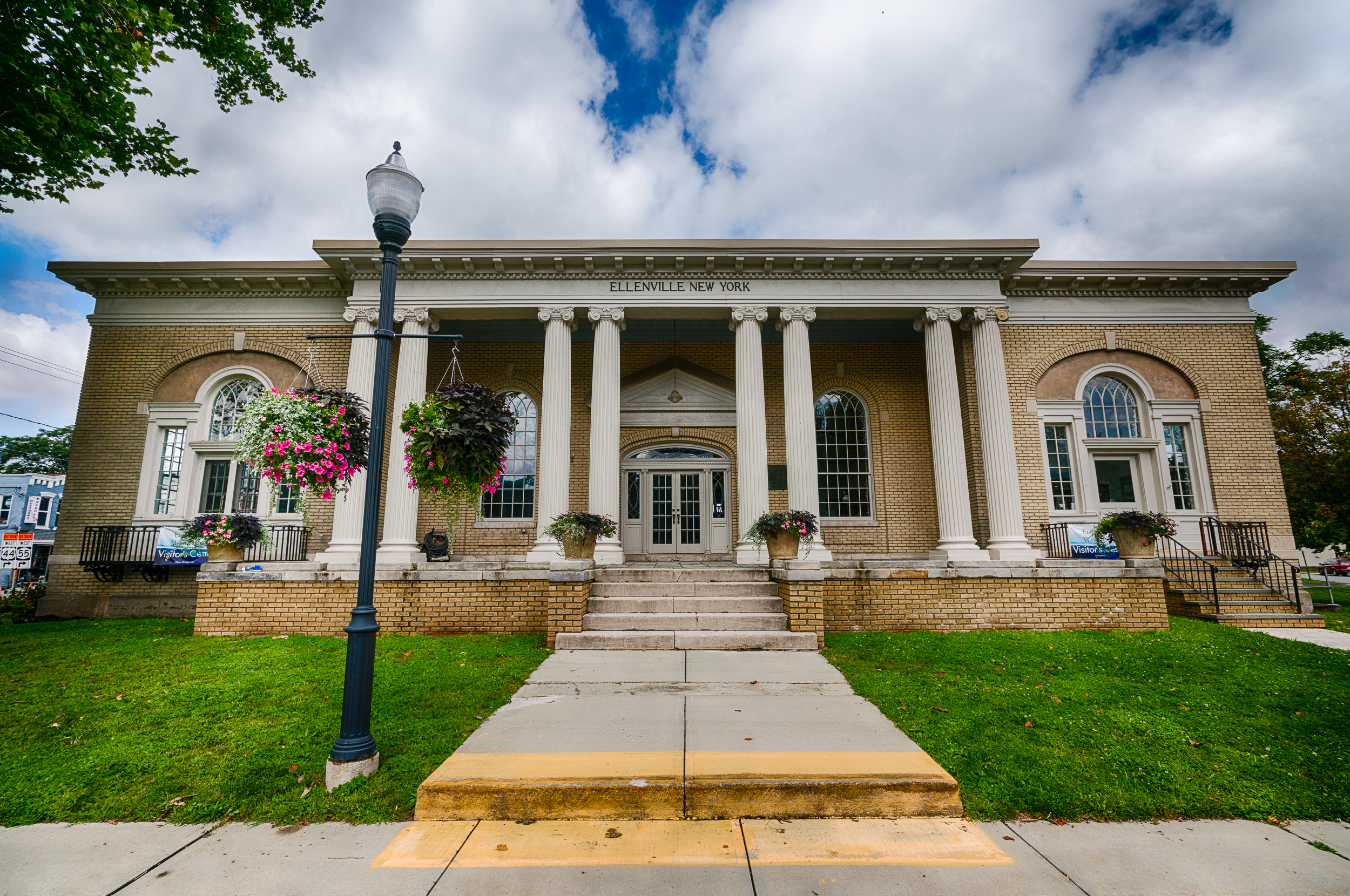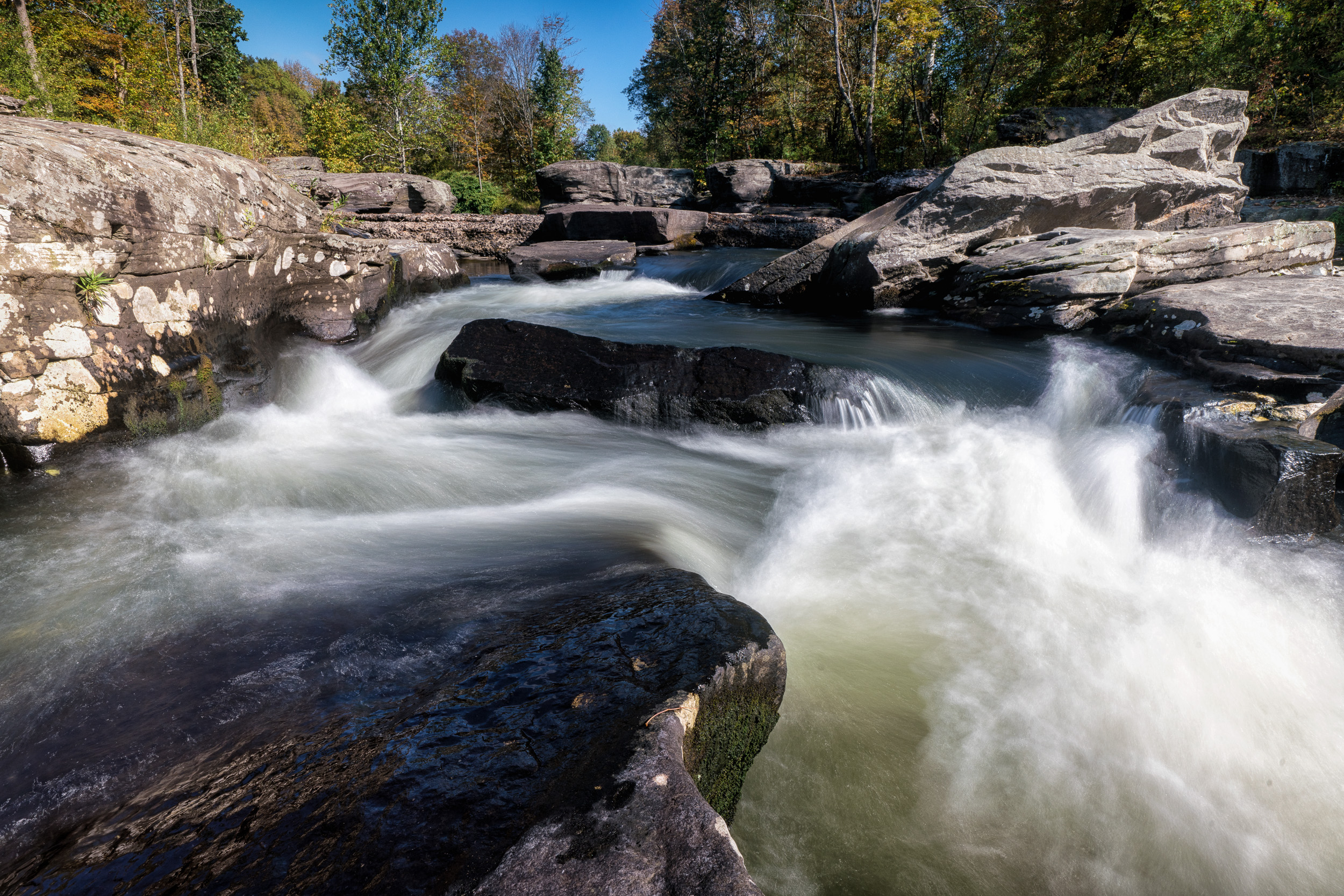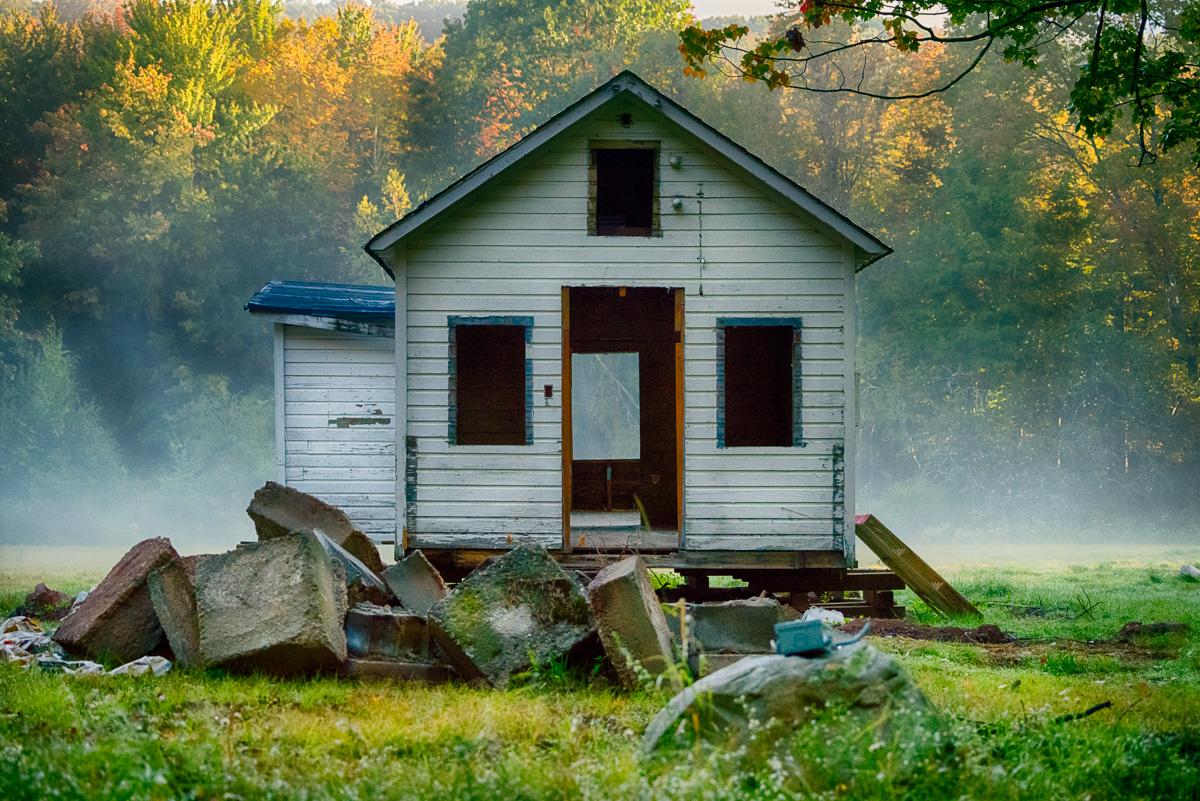 Zoo Photos
We went to space farms zoo and I got a ton of sample photos with the killer Sony A99 II and 70-400mm f/4-5.6 G II SSM Lens. I have an entire article dedicated to the Zoo trip here >> if you want to see all the sample photos, and below are a few of my favorite's from the day…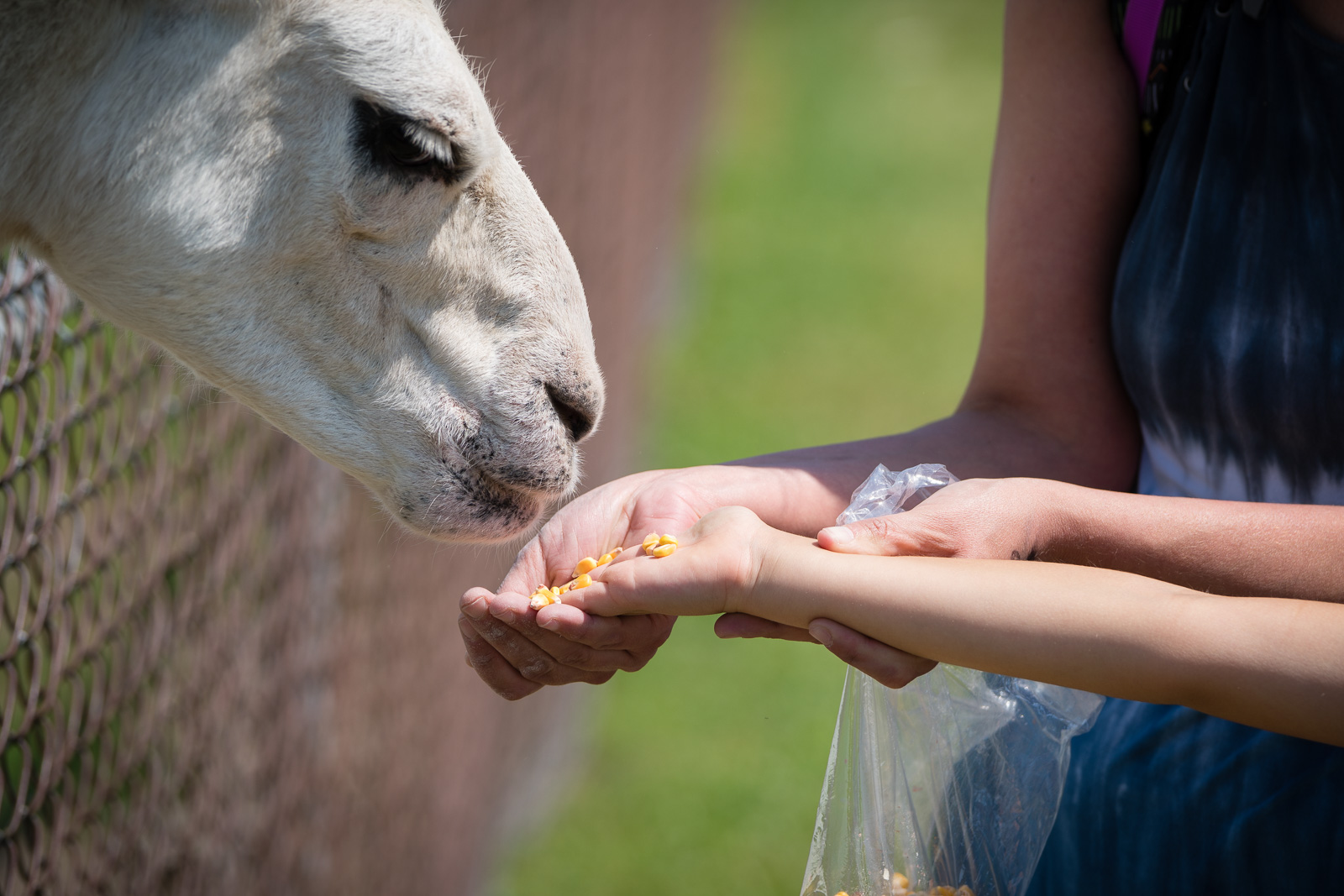 The kids an I…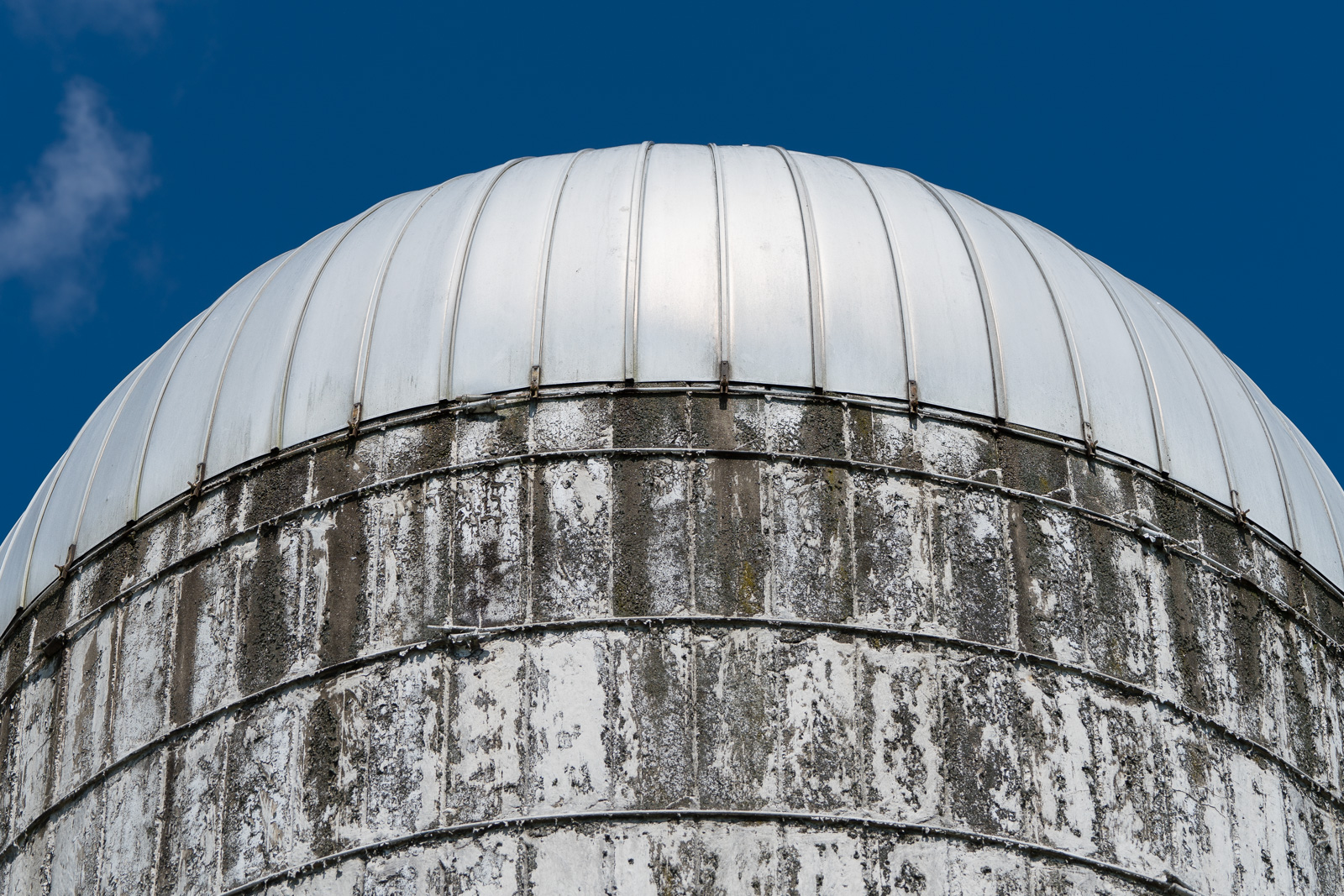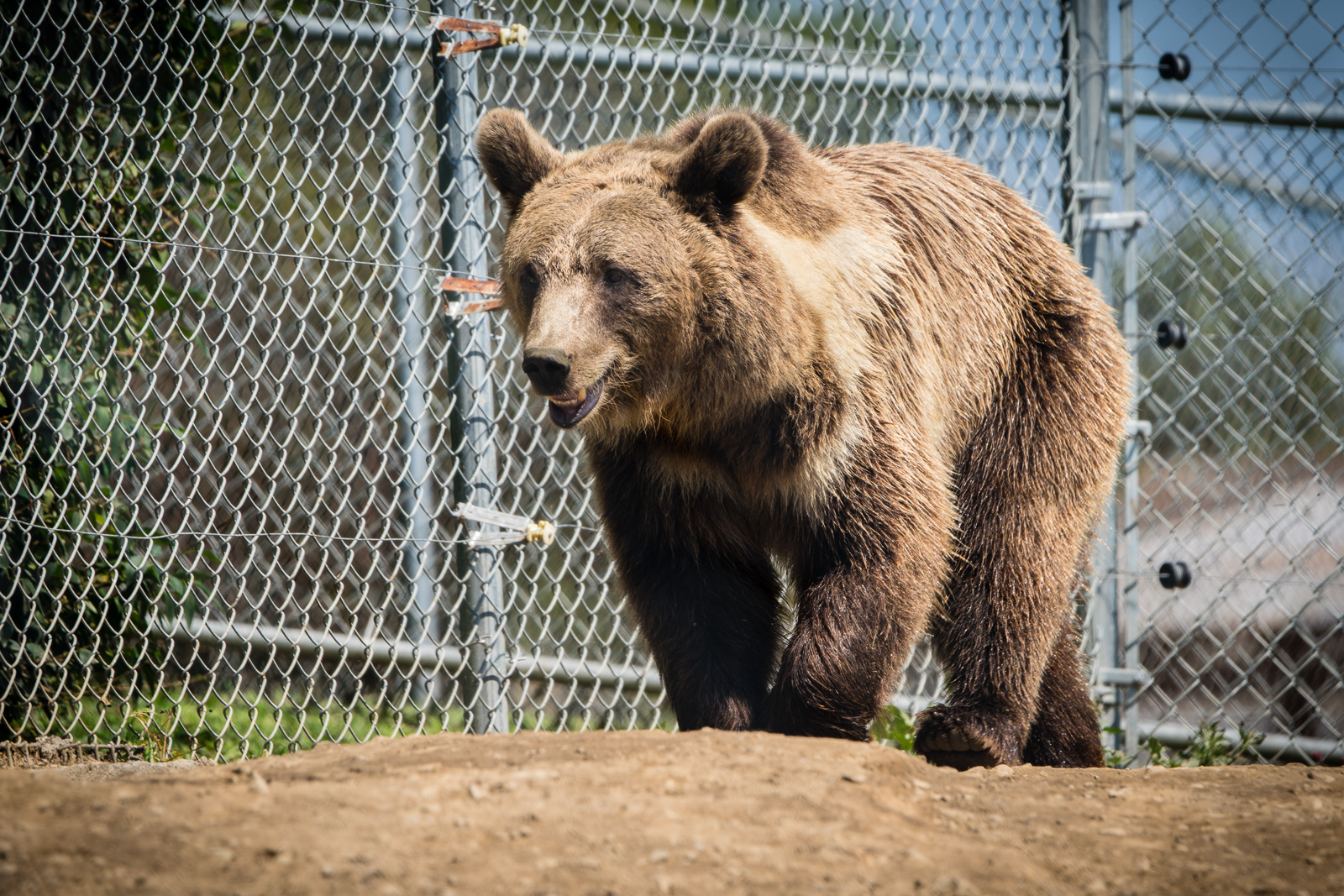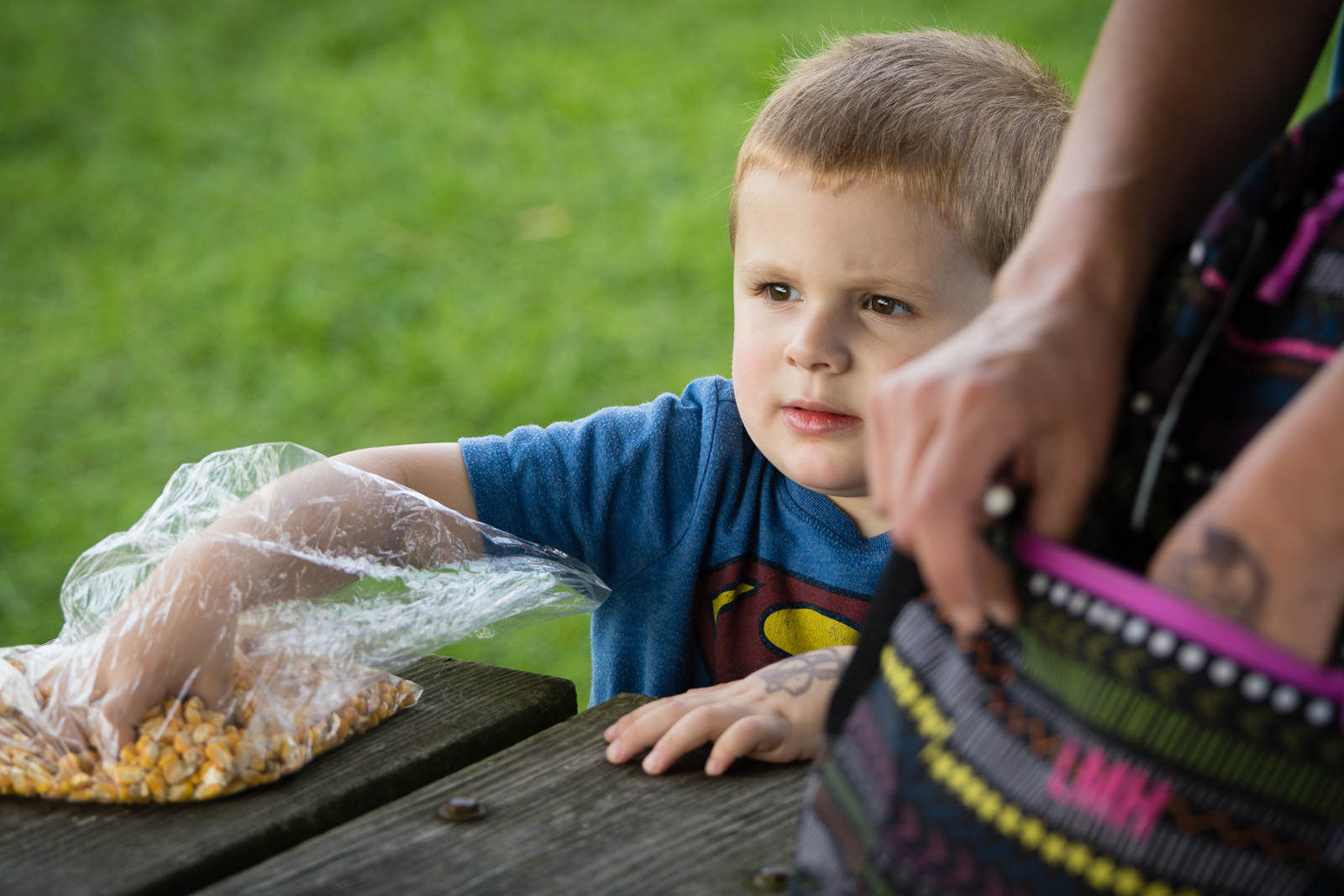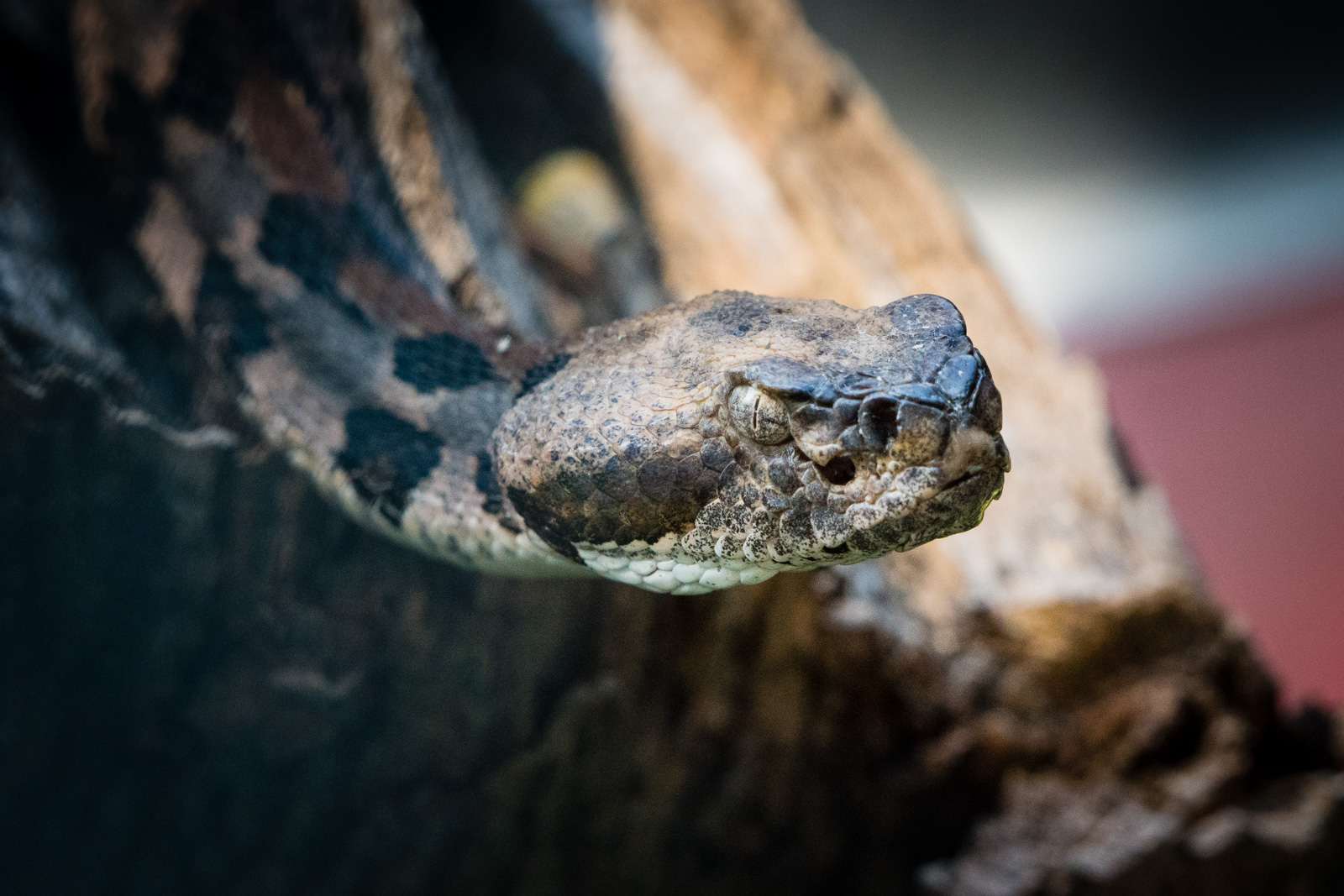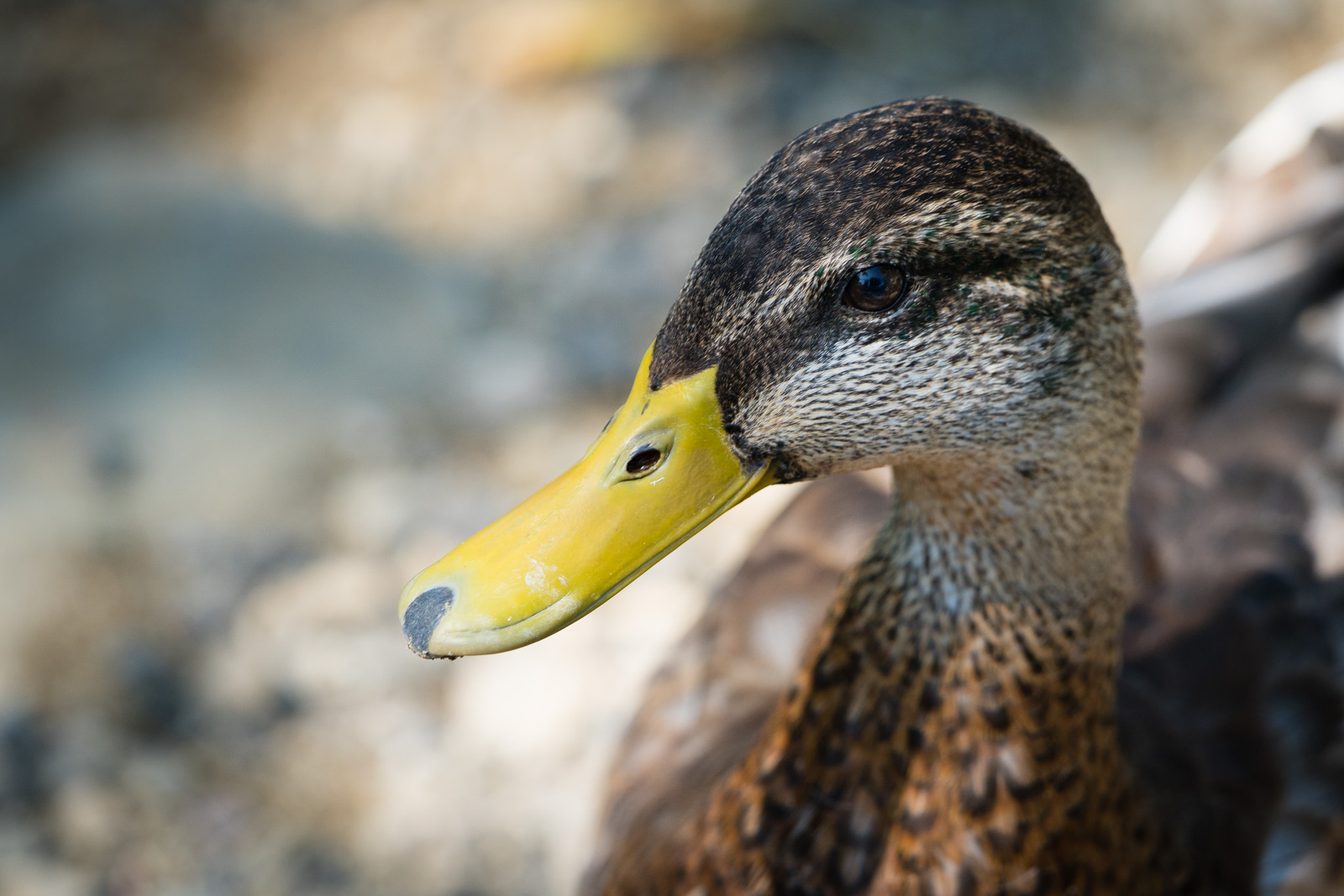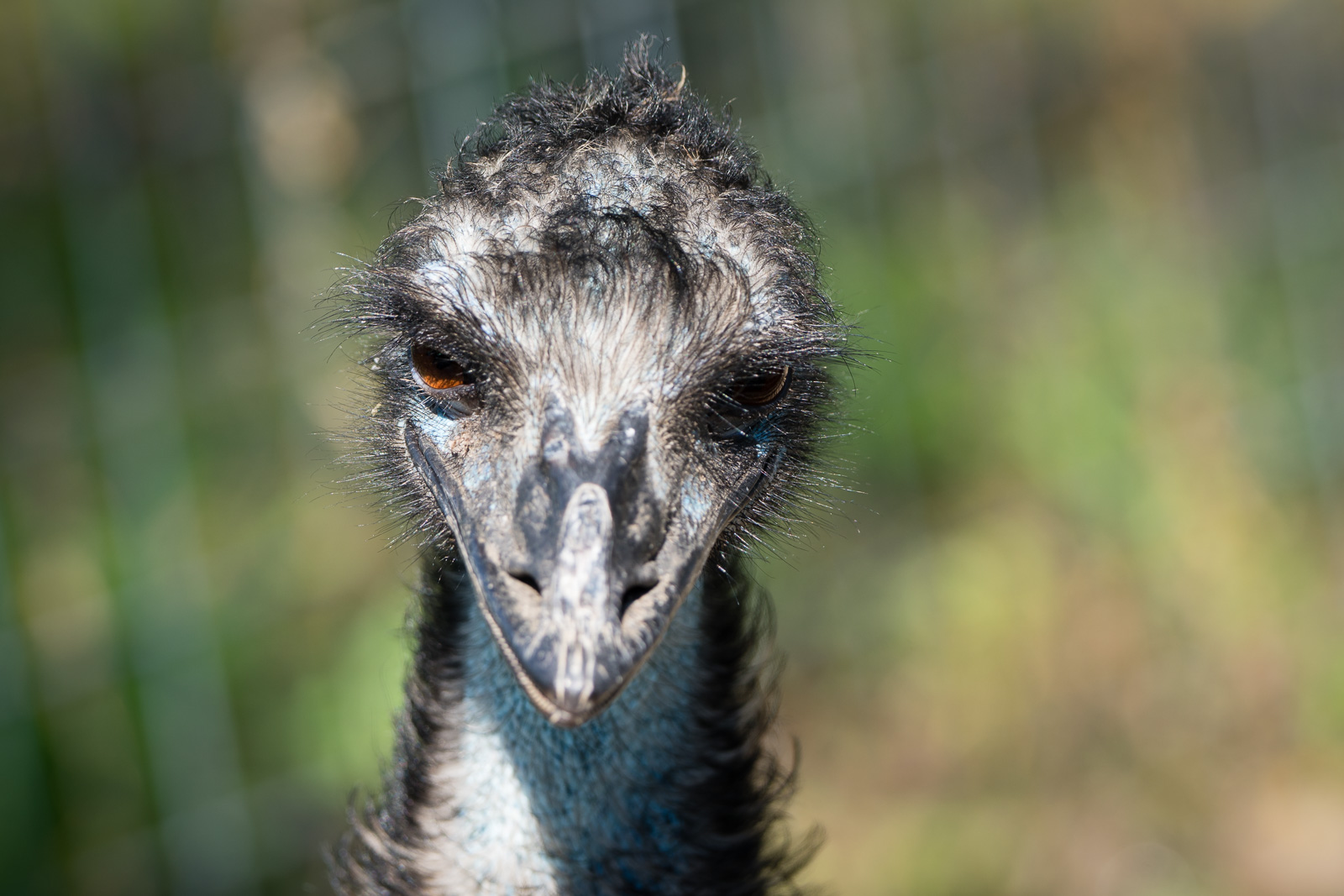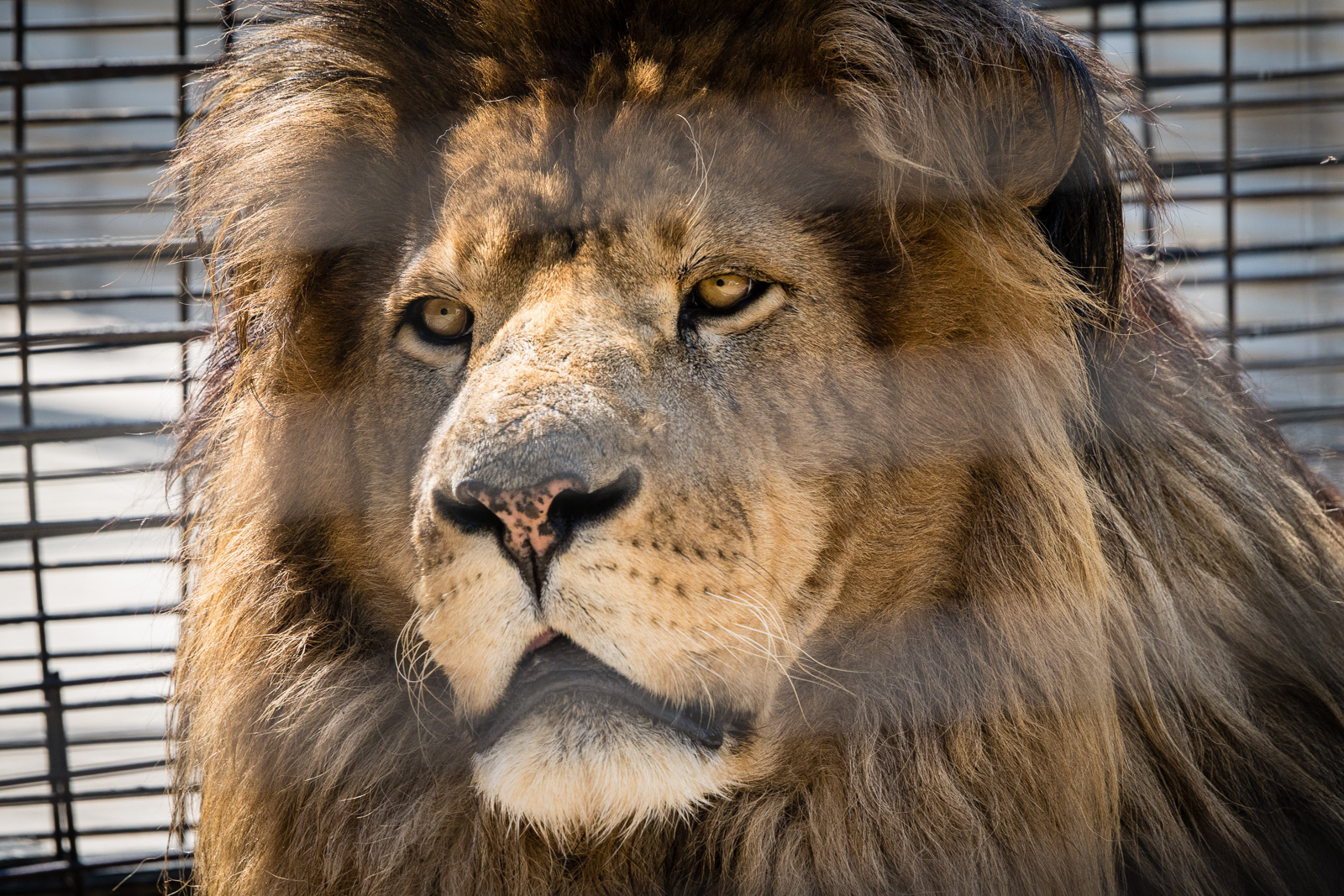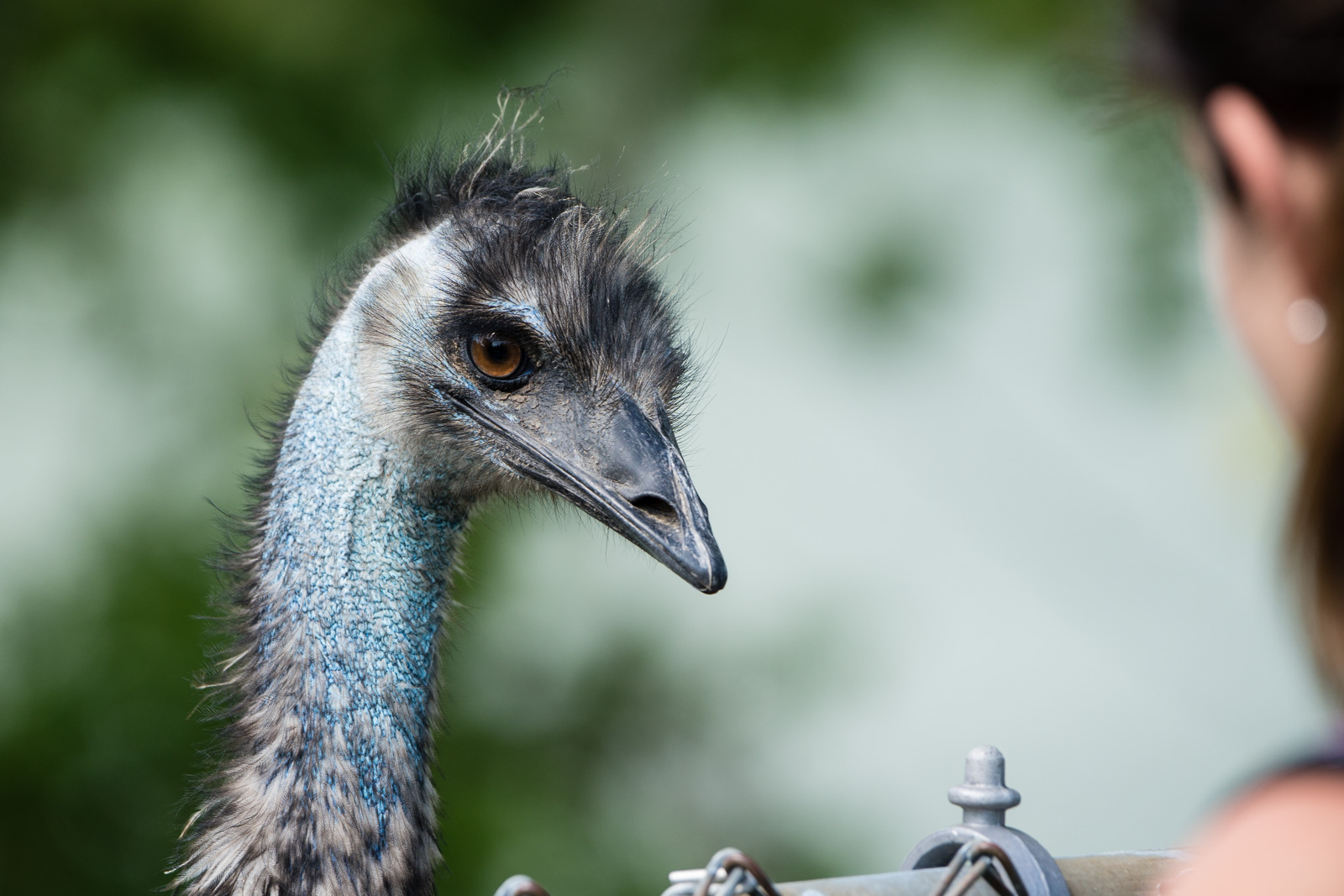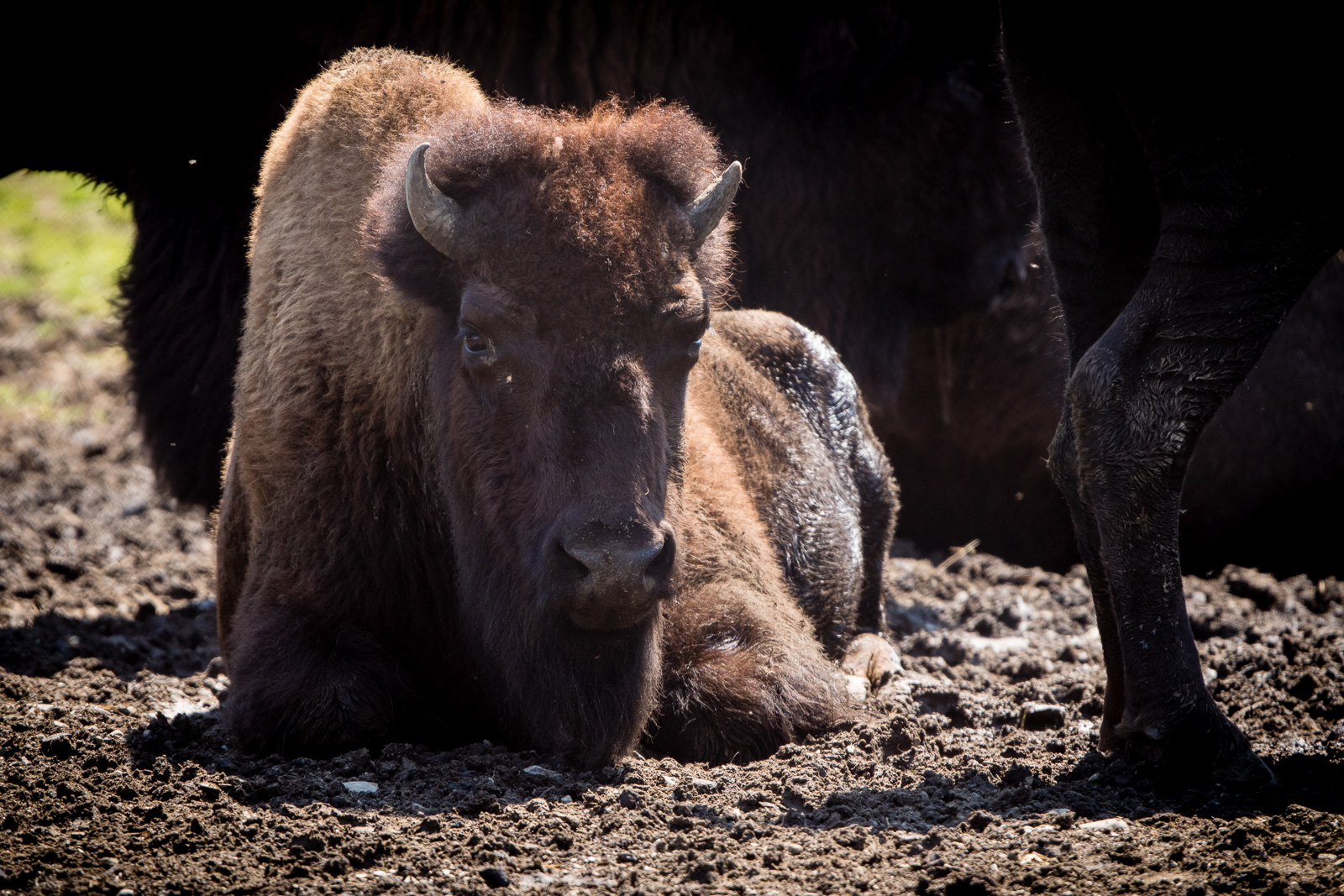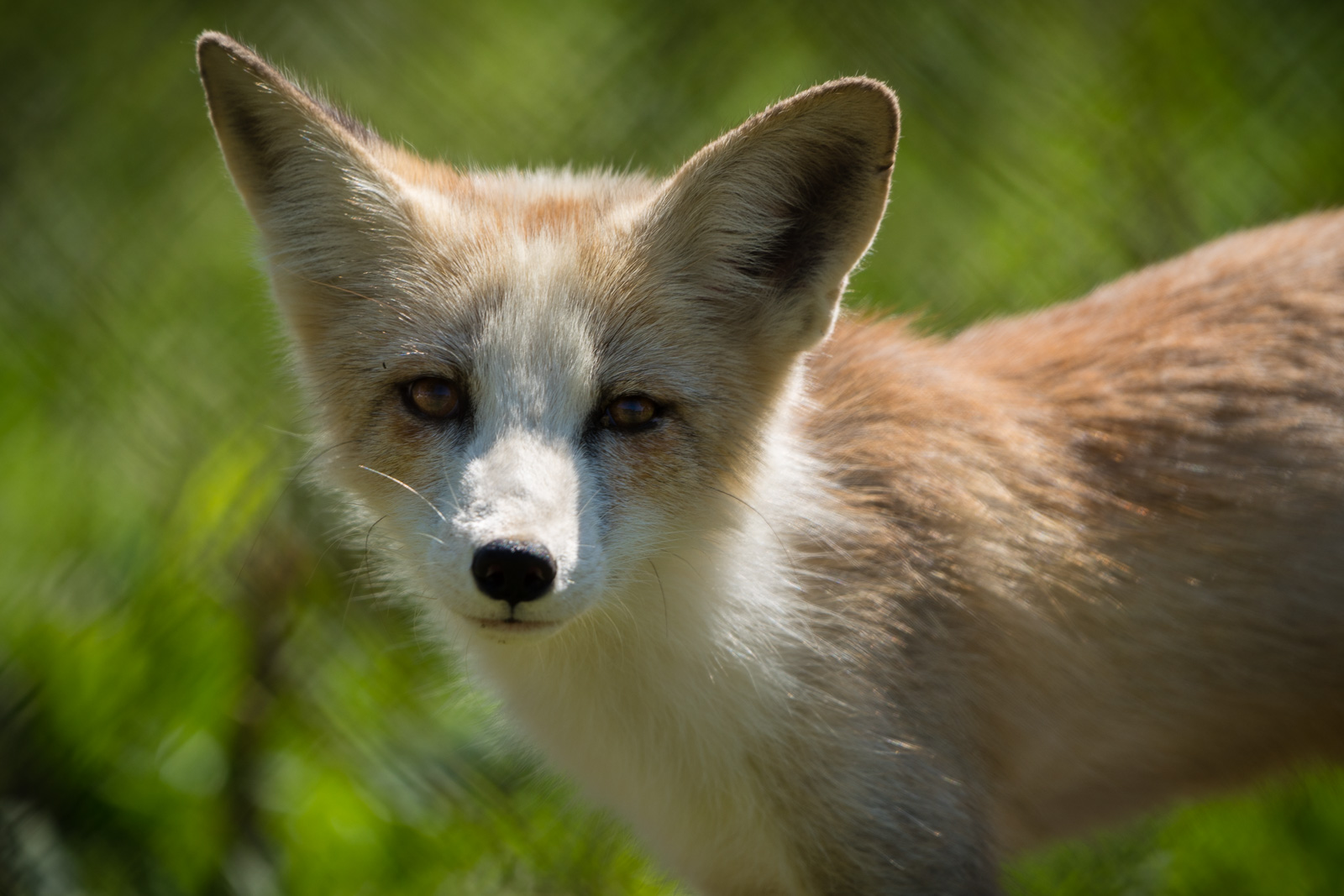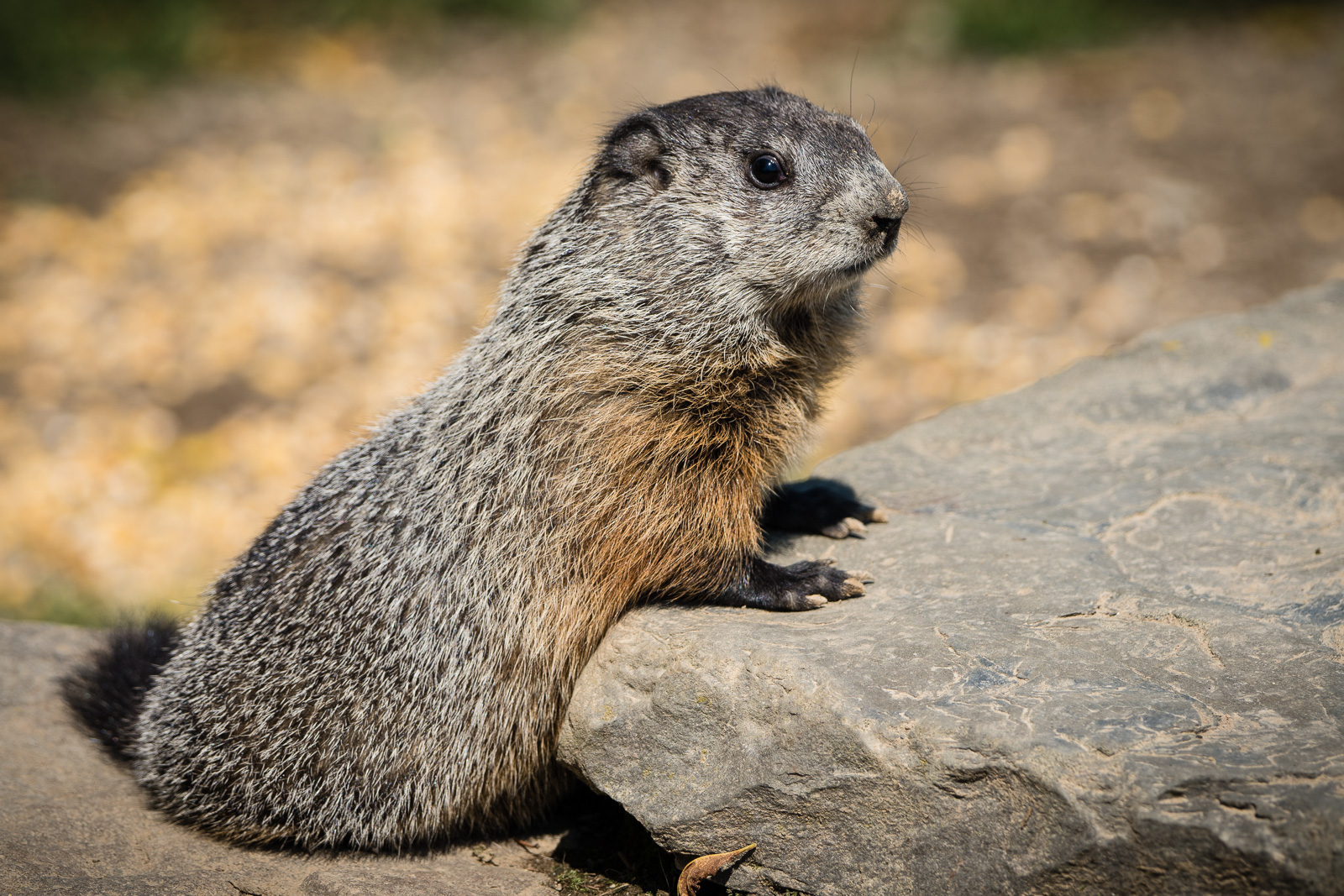 Random Sample Photos
Panorama Mode is fun at times, and here is an example of one of those times…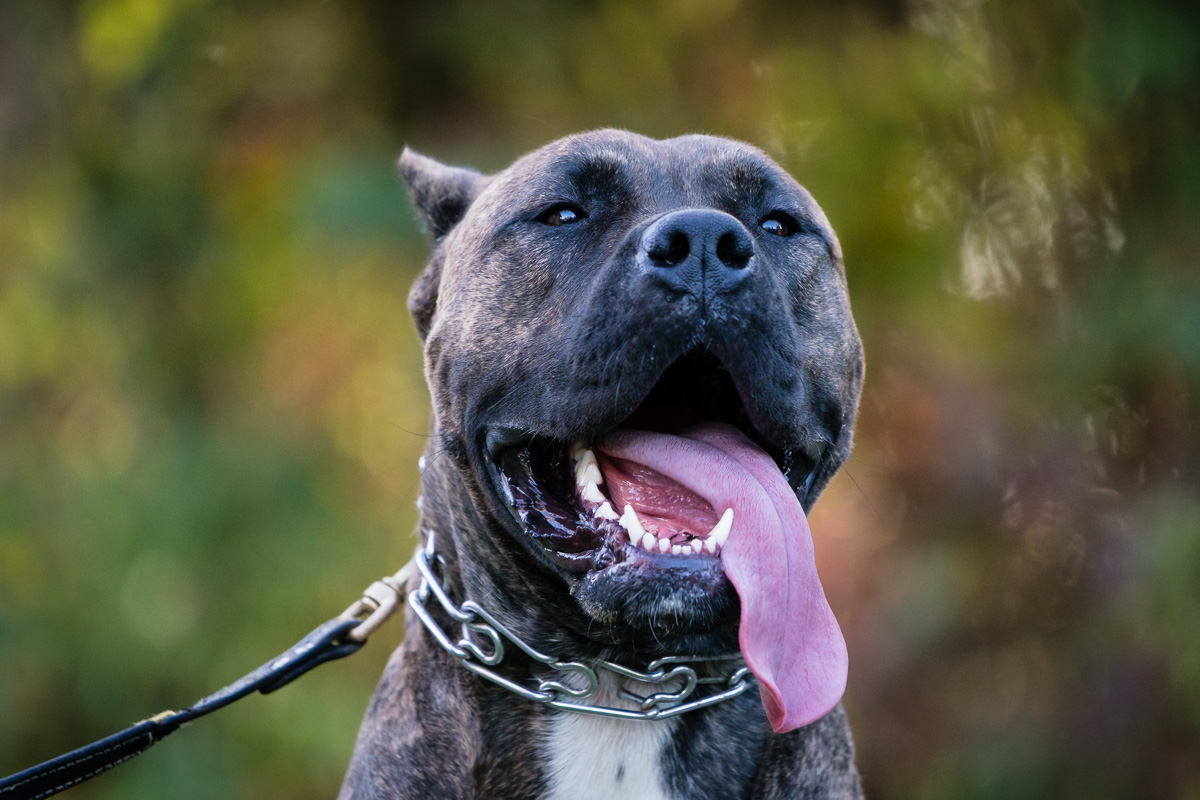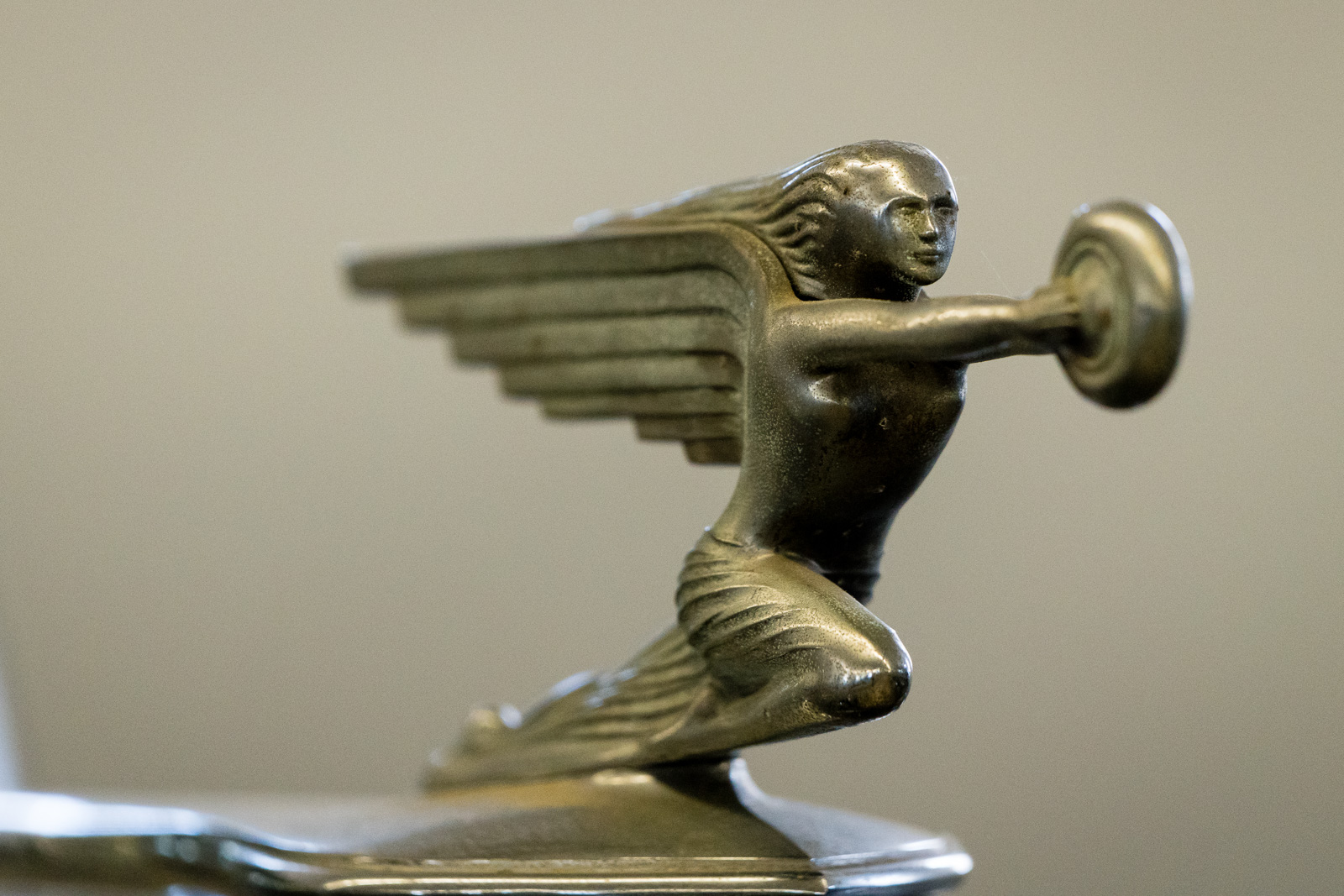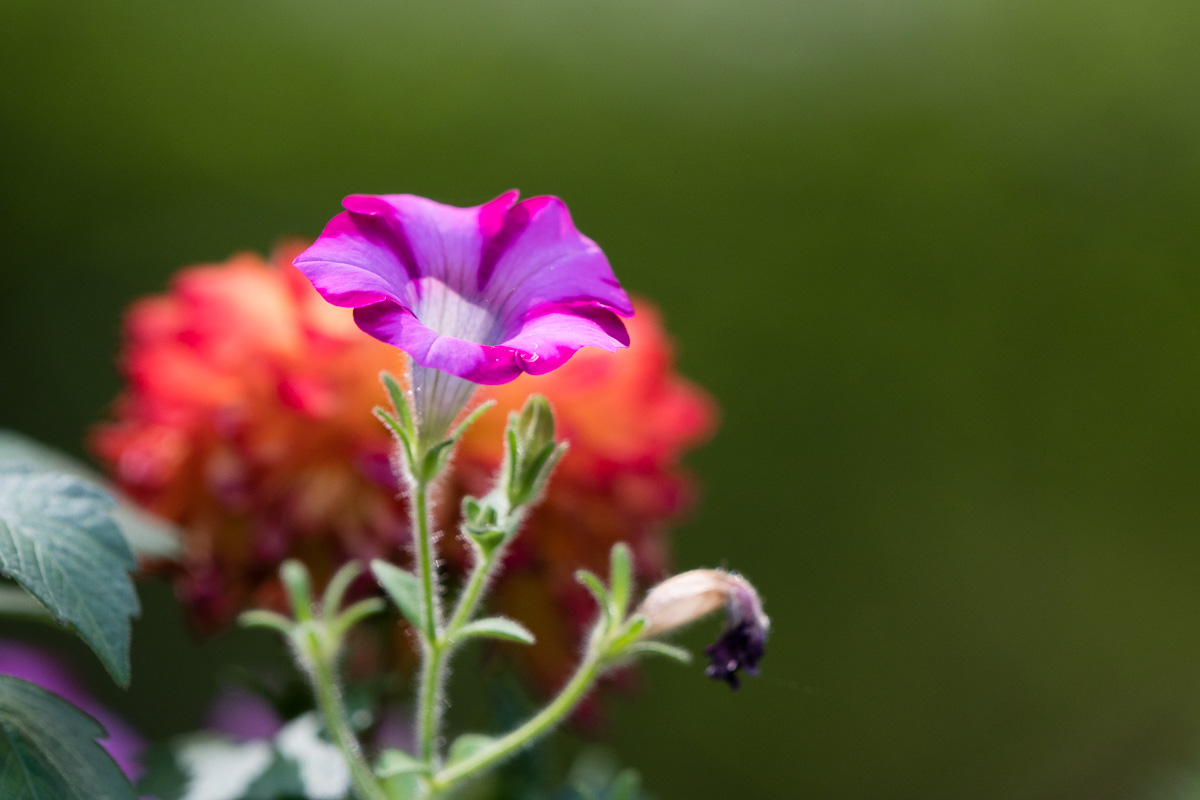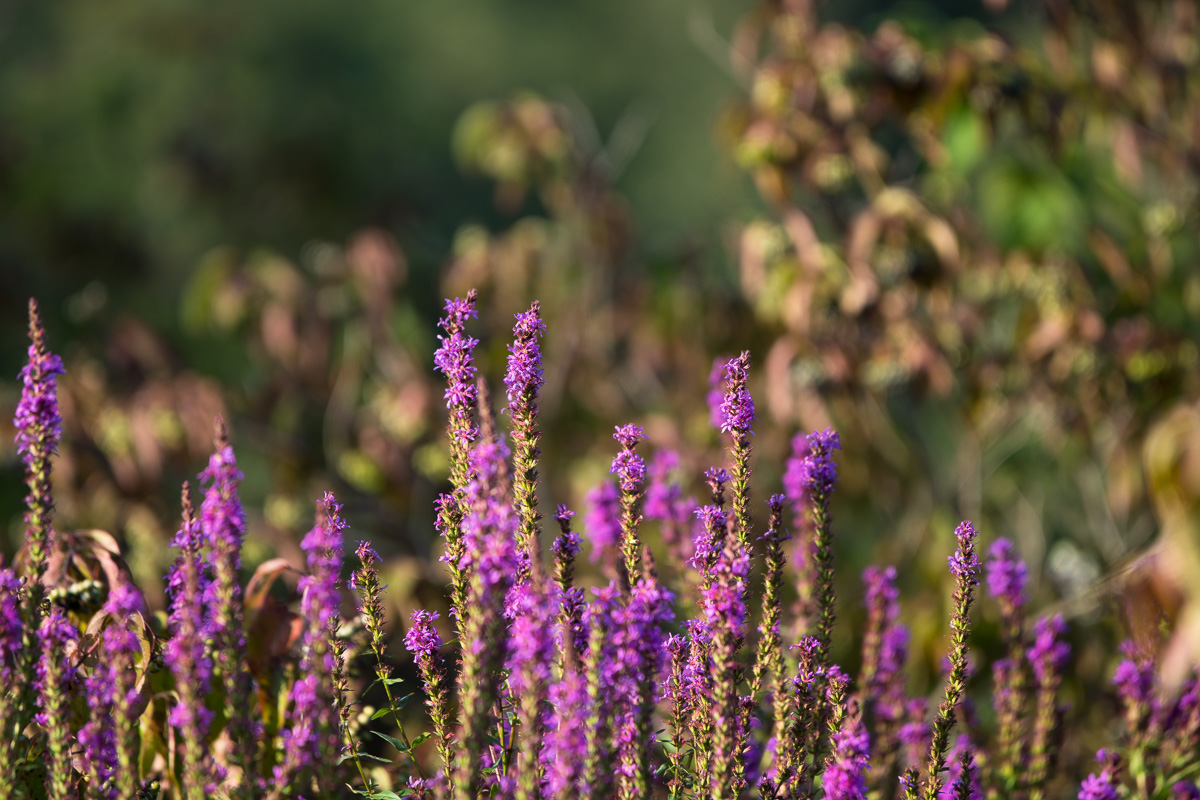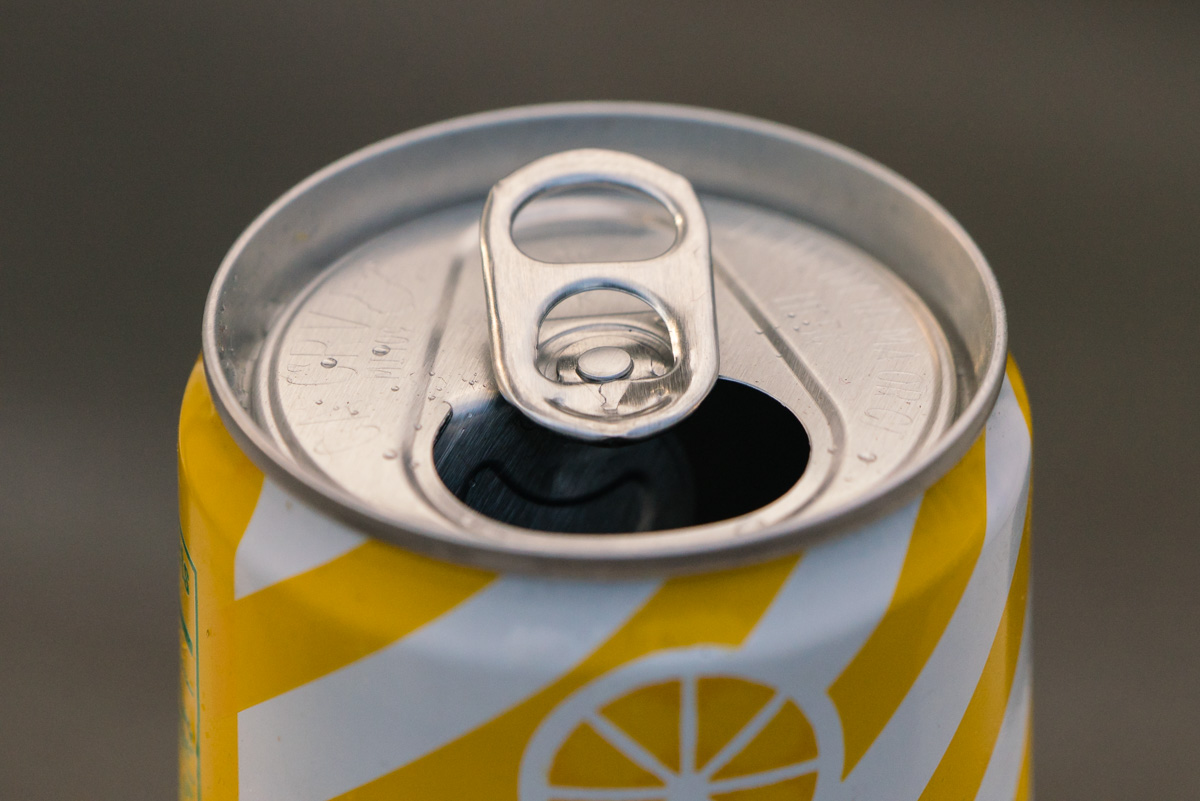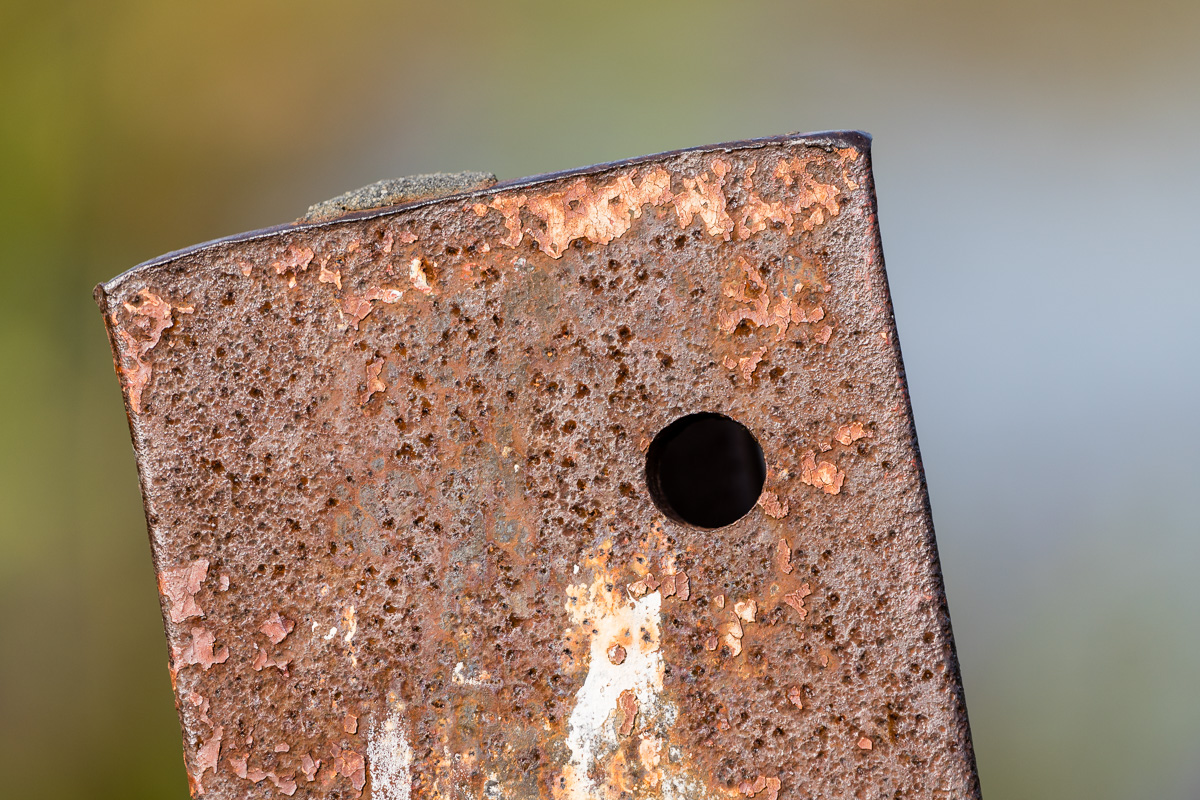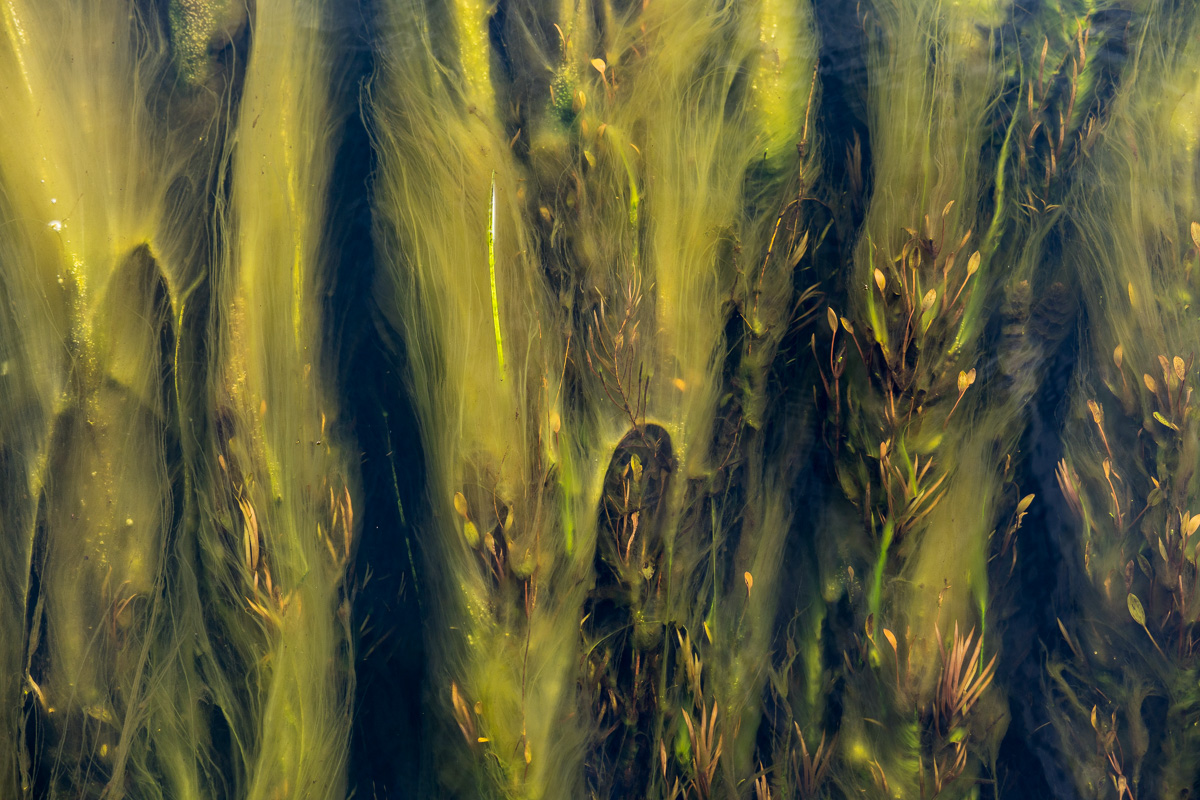 Sony A99 II – Video
I took a decent amount of video with the Sony A99 II and overall I thought the performance was very good. The auto focus worked better than expected in the lab when testing around the scene. If you want to use Autofocus with video, you are forced to use certain modes and can't necessarily play around with shutter speeds and ISO levels to create cool effects. If the camera let you do that, the AF would become totally unreliable, so Sony decided to lock it down. I did not find this to be that bid of a deal until I wanted to slow the shutter speed way down and the camera was like, oh no you don't…
I then switched to manual focus, manual mode, and was able to then change the shutter speed to a much slower rate for effect. I did have some overheating issues after recording about an hour or so in 4k and HD 120fps mode at the Fallsburgh falls scene which you will see below in the sample video. I was at this location for a while recording in the hot direct sun and the camera did warn me and then shut off shortly after that. The camera was very warm to the touch when this happened. I normally don't record for extended periods of time, so this is important to note if you plan on doing that with this camera. I played with full frame video mode vs crop factor super 35mm mode and I really didn't notice to much of a difference other than the crop of course. I'm not an expert in the video area, however, so that is just what I'm seeing.
The video seems a bit softer to me than that of the A9, especially in 120pfs mode. In 4k the detail is very good, but the footage still does not look as good as the Sony A9 footage I got. The settings were basically identical, so clearly the camera itself must have something to do with it. The new sensor in the A9 is most likely the reason the video look noticeable better to my eye.
Sony A99 II – 4k Sample Video – Real World and Lab
Sony A99 II – 120fps Sample Video Footage
Video Options/ Settings
A99 II DSLR vs Mirrorless?
As you can see from the body shots and in the video style review up close in hand, the Sony A99 II design appears more polished compared to the mirrorless cameras in my opinion. To me it's just a fully refined camera in comparison, where as the mirrorless camera bodies appear to still be evolving. The Mirrorless cameras do have the advantage of higher ISO abilities though which is worth noting. The A99 II translucent mirror does cost the sensor a bit of light and you can see that in the high ISO testing. In the real world it's not that bad, but when pixel peeping you can clearly see the extra noise in the A99 II images when compared to the same sensor packing Sony A7r II, which I reviewed Here >>
It all started with the RX1 full frame point and shoot style camera, then Sony turned that basic camera body into the original A7, A7s, and A7r. The next generation mirrorless camera body got noticeable better, but still needed some work. Now we have the A9 which is better still, but no where near the A99 II as far as ergonomics and refinement in my opinion. Note the killer articulating LCD Screen for example, the auto locking battery door, rubberized port doors that soft lock open, much better grip, easier to hold with large lenses, better battery life other than A9, and many more physical buttons. Lets not forget the killer AF system in the A99 II as well.
These things in particular jump out at me as notable better for the professional photographer or photojournalist. Please don't get me wrong, I'm not trying to be a mirrorless camera hater here, I'm just trying to point out what I see as a hardcore camera user in general. With that being said, all these "pro" oriented features that the Sony A99 II has over the mirrorless does not mean the mirrorless cameras are not capable of Pro work. Clearly they are, but you will be missing a few things that will probably come out in future generations. Proper battery life for example was finally addressed with the New A9 and introduction of the NP-FZ100 battery.
So, we still need a fully articulating screen for the mirrorless and many more physical buttons as well as a better grip I think. Also, I want the killer X-Point Hybrid AF technology that the A99 II has, but that needs to get inside the sensor somehow for the mirrorless cameras it would seem.
To speculate for fun, perhaps Sony can put some of the embedded phase detection sensor modules in the opposite orientation so they can detect horizontal contrasting lines as well as vertical contrast lines. This would make a cross-point style matrix in my mind that would theoretically be even better than what the A99 II is capable of.
My Sony A9 Review is Here BTW >>>
Sony A99 II User Manuals and Books..
Sony A99 II Instruction Manual – PDF All Other Sony A99 II Manuals and Guides from Sony >>
Sony A99 II – Accessories
Some things you might need others things you might want, either way it's good to know what is available for your given tool of choice. In this case the A99 II…
Battery Grip
Sony decided to shrink down the size of the A99 II for a few reasons, but one of them was to refine the product line as much as possible. This down sizing allowed for the battery grip to be shared with the A77 II and A77. The vertical battery grip is very well made and highly reviewed everywhere it has been tested. I used it once briefly and I can say it is very well made for sure. I did not get a chance to review it properly though… Sony Vertical Battery Grip for $298
Battery
Sony NP-FM500H = 7.2 volts, ~1600 mAh
Flash Units
Sony offers a number of quality flash units depending on your needs. Other manufactures also make quality flash units these days, so be sure to check those out as well. Sony Flash UnitsRecommended Non Sony Flash Units
Memory Cards
Lenses
My Sony A-Mount Lens Guide is this way >>
Conclusions
Well Sony really did a phenomenal job in my opinion when it comes to the Sony A99 II.
Sony fixed a few critical issues that the A99 had, like a long boot up time, pre-flash to actual flash firing speed, and a slight delay when writing files to the memory card when shooting in 14-bit raw mode. I got this specific A99 information from Gary Friedman Here >> btw, because I did not actually review the original A99. So, if you are a Pro Shooter, those important issues have been resolved from the original A99 if you are looking to upgrade to the A99 II.
Also, if you are currently an Sony A77 user, you will pleased to know the A99 II full frame sensor is incredible and totally worth upgrading if you want that extra killer depth of field offered by the larger sensor format. Remember crop factor mode is still available on the A99 II if you enjoy that extra reach for sports etc…
The battery life was good enough for almost a full day at the zoo shooting, but I would still recommend getting at least one extra battery for those really long days, or for traveling etc.. If your a Pro shooter, then the battery grip might be worth considering as well, for that extra long shooting time and additional grip options.
At times the A99 II did get a little glitchy when I would turn a dial and the camera would not respond for a split second. I mentioned this before and it does really happen from time to time. It's not a deal breaker for me, because I never missed a shot or anything because of it, but it's certainly worth noting and Sony should really offer a firmware update to try and rectify this issue. I noticed it mostly with the thumb toggle, because I used it most of the time for navigating, but the scroll dials also suffered from this occasional lapse in instant responsiveness.
Image quality is as expected and killer from all the sample photos and Lab testing I have done. Sony makes the best sensors, and they have for a very long time now… The translucent mirror however does take away some low light image quality in the real world from what I can see as compared to the A7r II, which has the same sensor. Clearly some light loss is going to cost in the ISO department and the numbers from DXOMark confirm this.
When looking at these Sports ( Low-Light ISO) numbers in the chart above you would expect to see horrible high ISO performance from the A99 II compared to the A7R II, but in the real world you don't really notice this near as much as you might think. Obviously there is a difference, but both cameras pump out awesome results in the real world is all I'm saying. Look at the sample photos and then ponder on the numbers if you like to help drive this point home. Sometimes the numbers will drive you crazy is really what I'm trying to say…
I had an absolute blast using the Sony A99 II for about 1 month with the Sony Vario-Sonnar T* 16-35mm f/2.8 ZA SSM II Lens and Sony 70-400mm f/4-5.6 G SSM II Lens. The camera felt like a glove in my hand with that killer grip, and the fully articulating LCD screen made it super easy to use the camera in any orientation. I tend to shoot low to the ground a lot, so this really made it easy. I did want to try and record some selfie style videos to test the LCD screen out in that orientation, but I just did not have the time. It's awesome to know the A99 II has that ability though, and all the mirrorless cameras need to adopt this fully articulating LCD screen unit in my opinion.
That is about it for my Sony A99 II review and I really hope you got what you were looking for! Please let me know below if you have any questions and I will try my best to answer them asap! Also, please let me know what you think of the review so I can refine my approach next time to better suit your needs. I also appreciate you sharing the review with your friends, because getting the word out is hard these days with so many awesome reviewers and competing against paid advertising, etc… Thanks again, have a wonderful day, and gear links below! Jay
Gear used for this Review: