87
APS-C E-Mount Prime Macro Lenses
I had the pleasure to review the Sony 30mm f/3.5 Macro lens using the Sony Nex-7, and I was pleasantly surprised with the results considering the negative hype surrounding this lens.
The Sony 30mm f/3.5 Macro lens (SEL30M35) is an attractive lens for the APS-C mirrorless camera system, and at time of this review, the only other macro lens available is the  Nanoha Macro Lens 5:1 from Yasuhara. It's more expensive and a hard core macro only  lens for sure!! I'm currently testing it as I'm writing this review, and I put up a few sample pics so far using the Nex-F3 if you want to check them out. Click Here >>
The Sony E 30mm f/3.5 Macro Lens is very affordable at the $278 US price point. The word on the street is the corner sharpness is horrible, but as you will see in the real world this is not near as bad as the hype indicates. Remember, this lens also has autofocus and is very affordable, so a little softness in the corners is fairly typical.
The max aperture is a bit slower at f/3.5, so in lower light conditions you will need to use a higher ISO level, or a slower shutter speed and tripod. I did not find this to be much of an issue though in the real world as you will see below.
A closer look at the Sony 30mm f/3.5 Macro Lens
Sony 30mm f/3.5 Macro lens shown on the Sony Nex-7.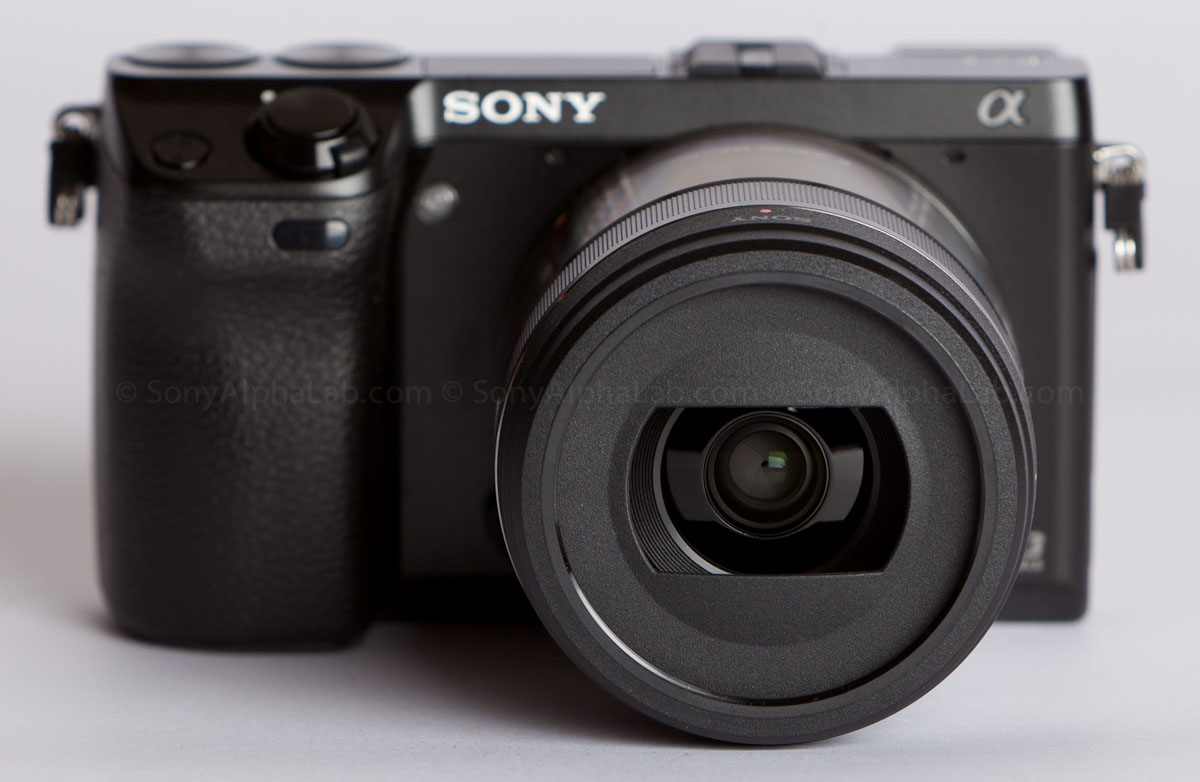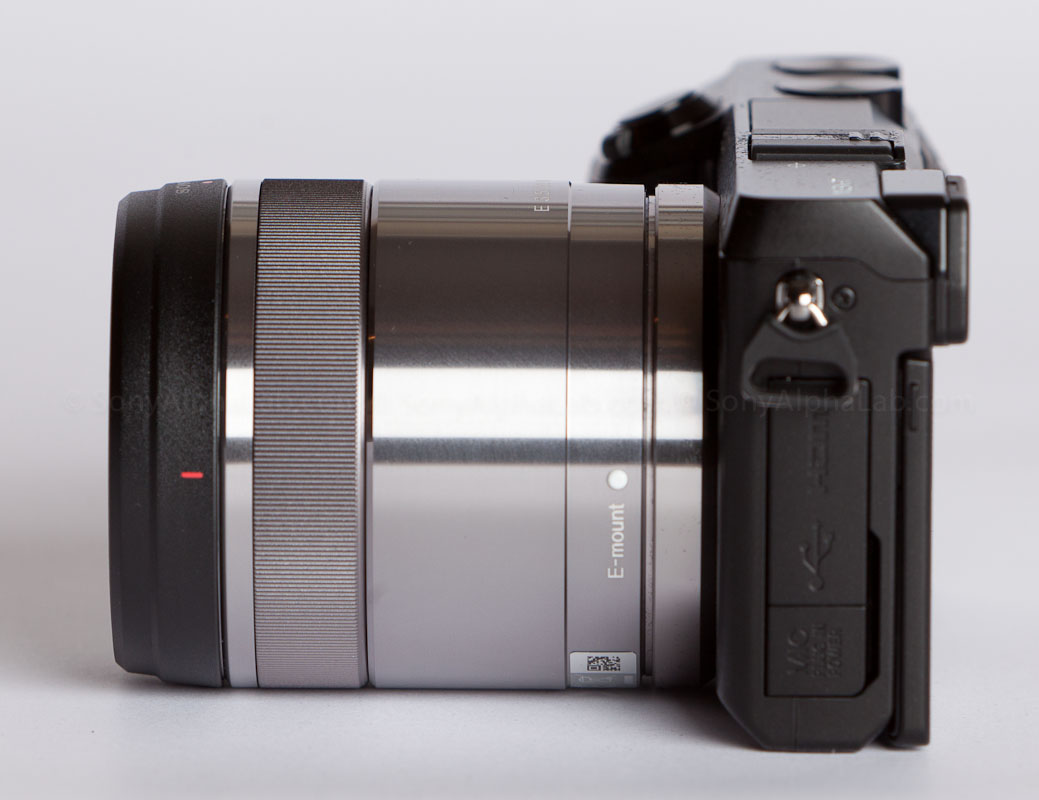 Key Features:
E-Mount Lens/APS-C Format
45mm (35mm Equivalent)
Aperture Range: f/3.5 to f/22
One ED and Three Aspherical Elements
1:1 Magnification Ratio
Internal Focus
Seven-Blade Circular Diaphragm
Minimum Focus Distance: = 3.74″ / 9.5 cm
Filter Thread = 49mm
Weight = 4.9 oz / 138 g
Price = $278 @ BHPhoto
Sony 30mm f/3.5 Macro Lens – Sample Photos
Here is a photo of my eye using the north facing sliding doors as the light source. I was pretty much on the glass and the front of the lens was resting on my nose for this image. That is how close the lens needs to be in order to achieve serious magnification like 1:1. I then took a photo of Michele's eye which is way more character in my opinion!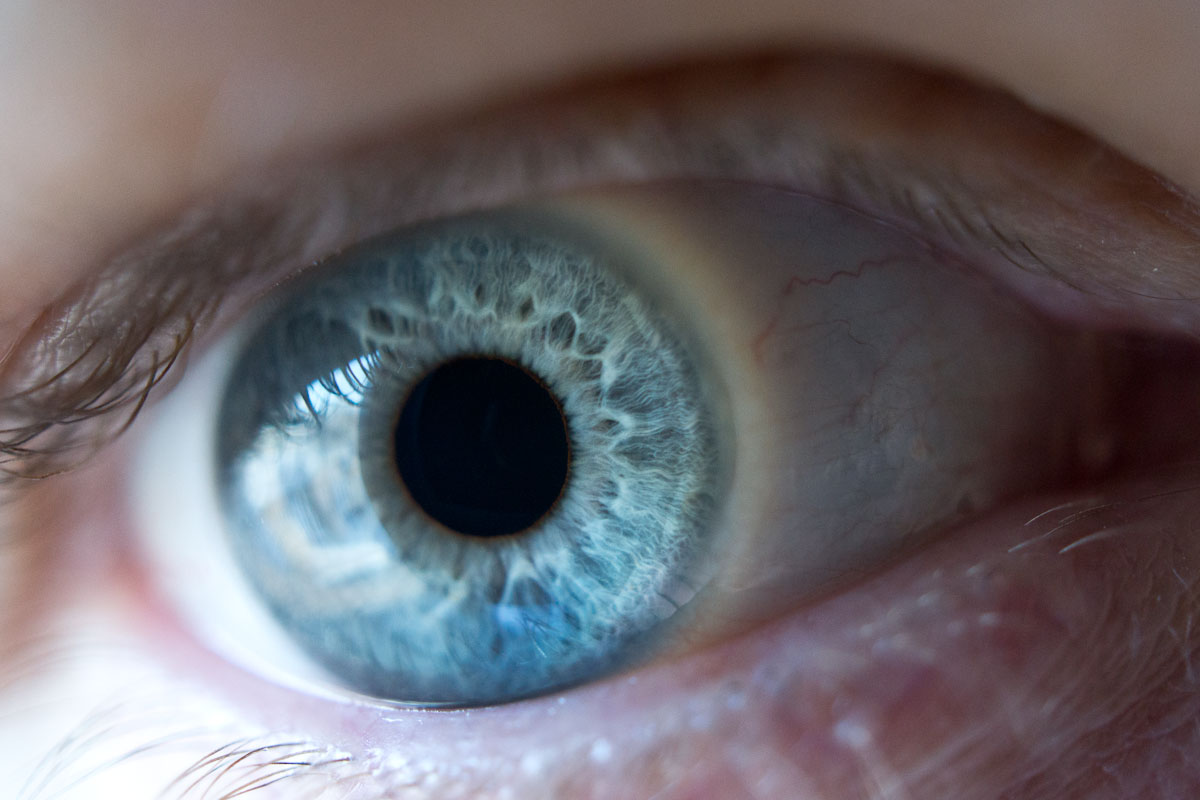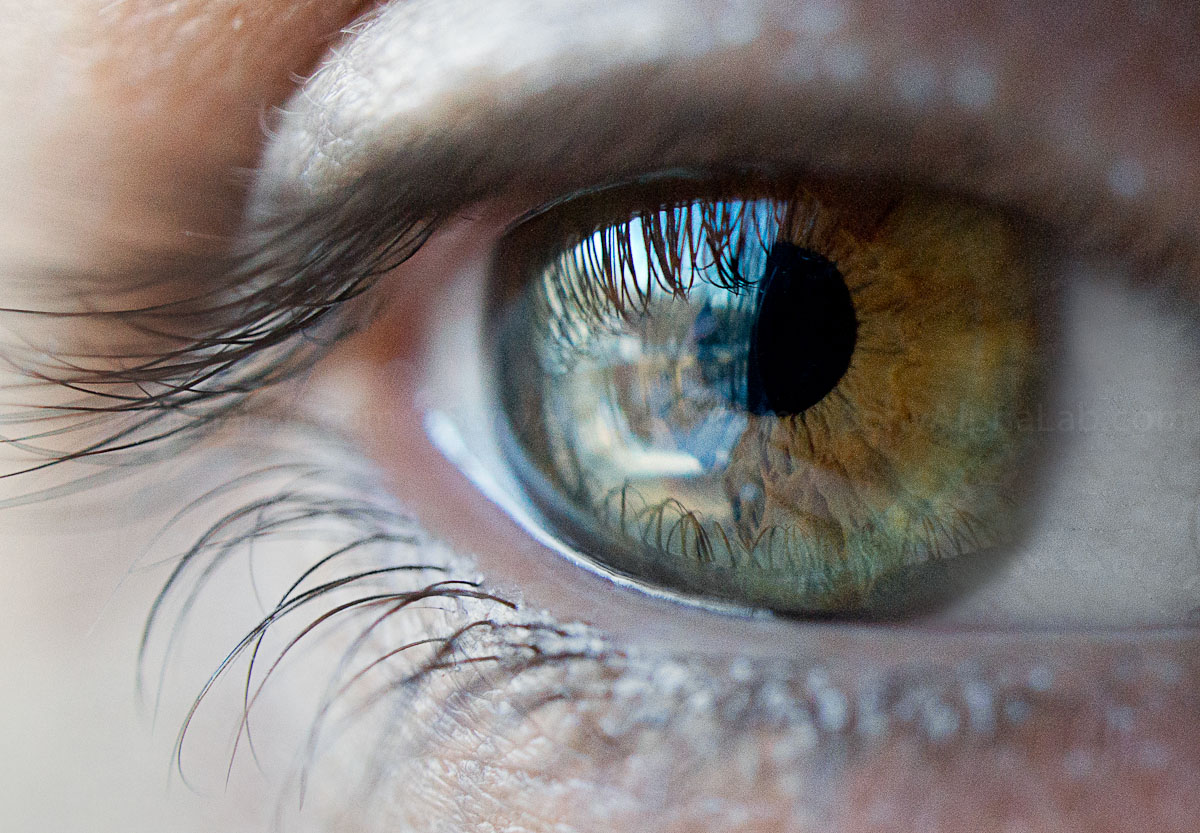 Sadie girl looking for some pets with our living room in the background out of focus 🙂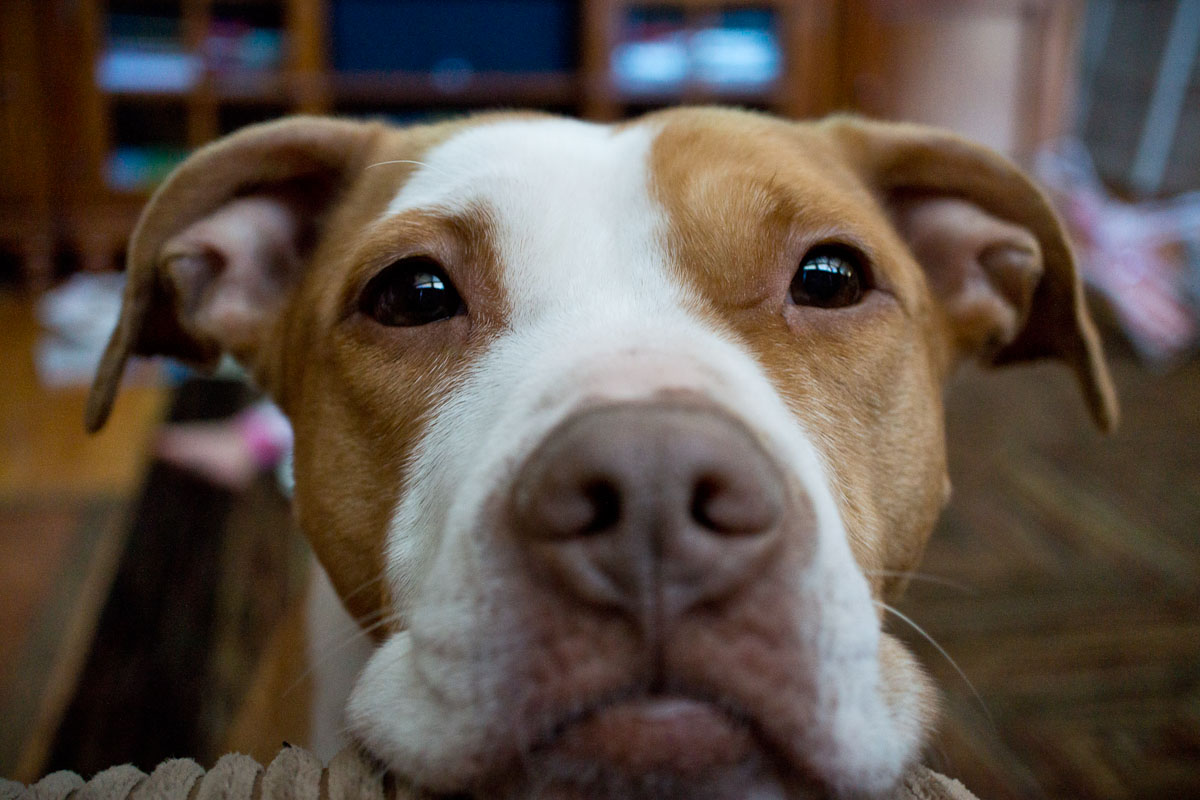 Some nuts and bolts using a variety of Apertures. Check the Caption below the photo for the Exif info!!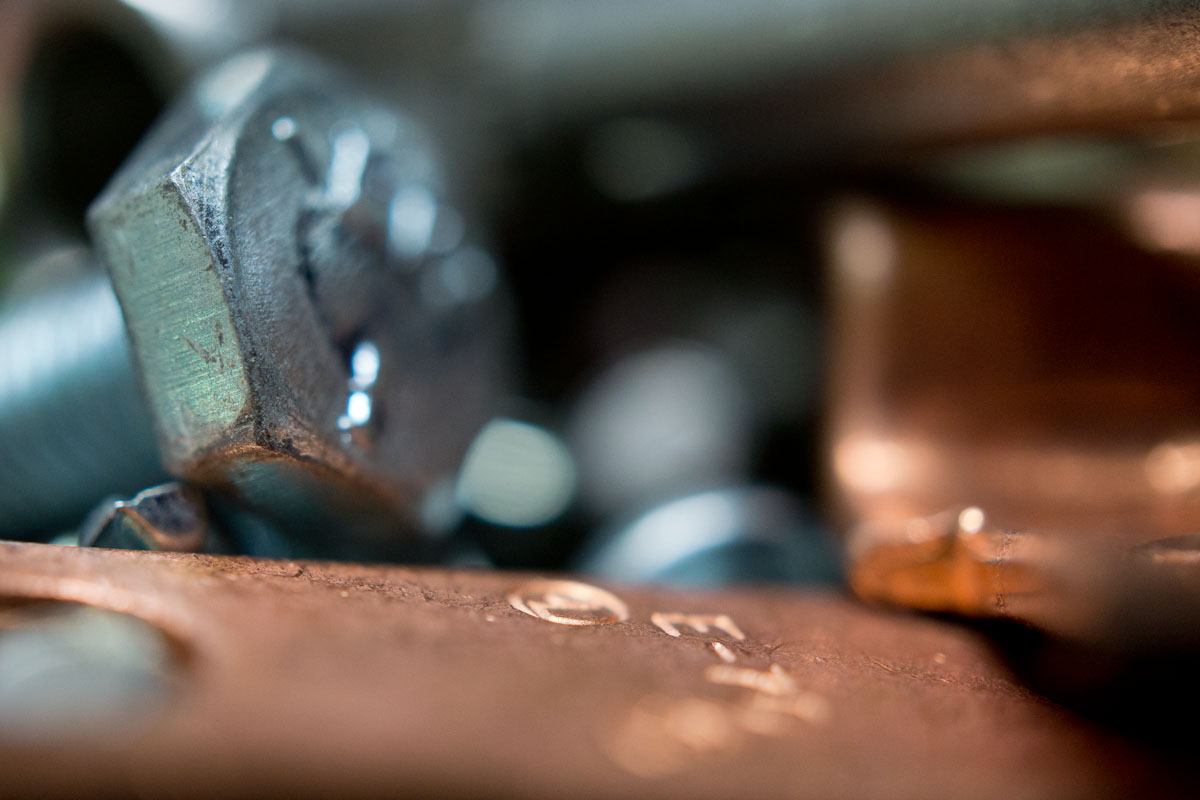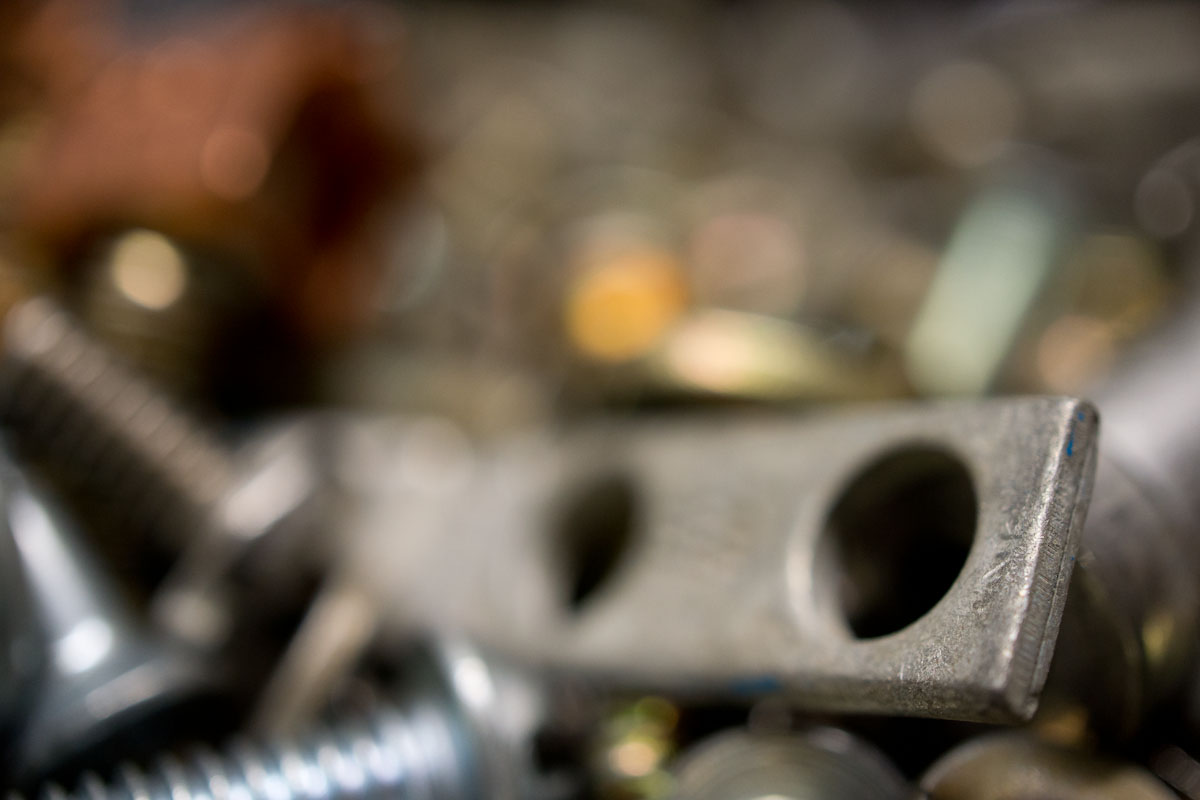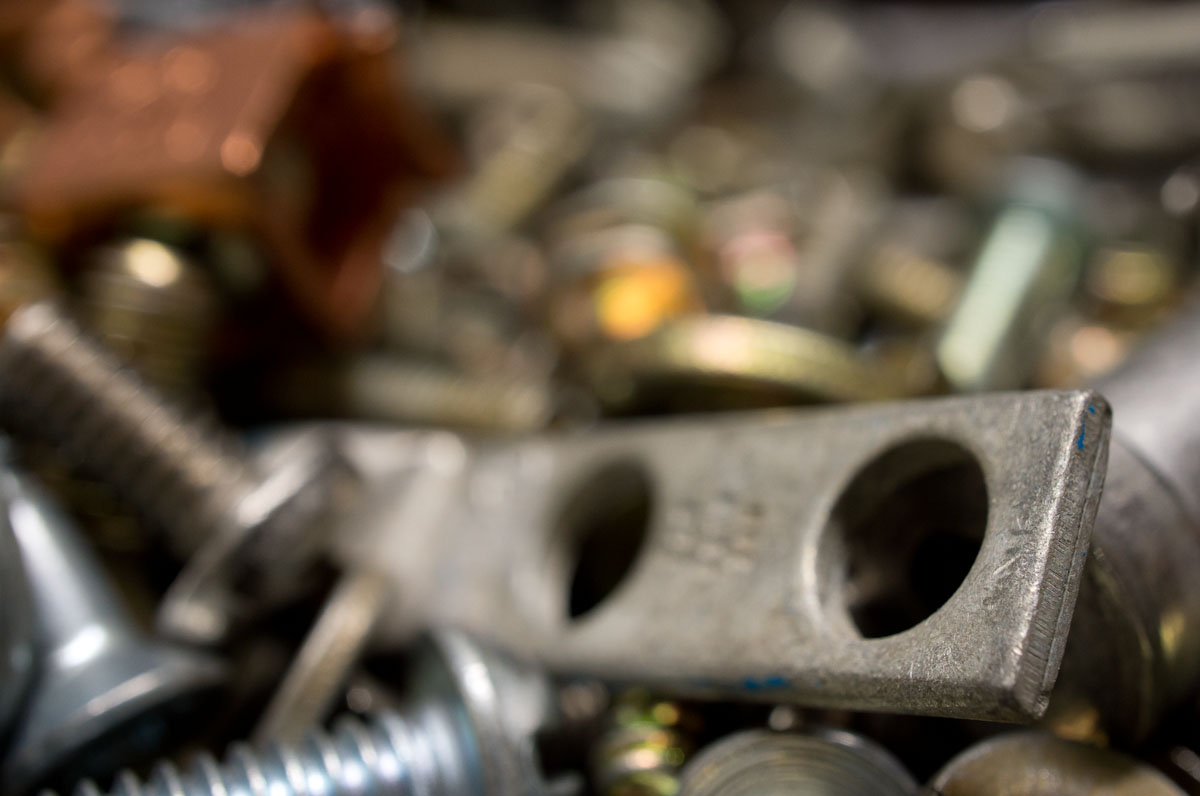 Ethernet RJ48 plug set-up to loop back towards the equipment for testing purposes.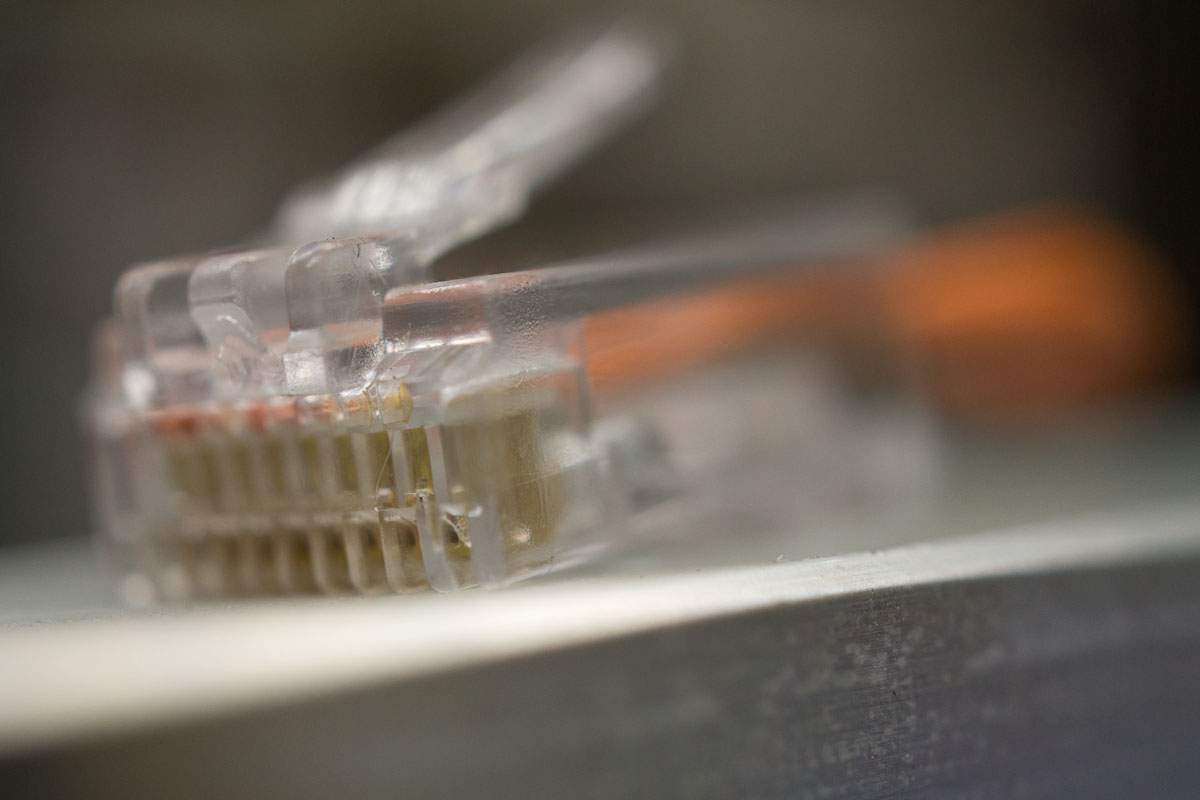 Some circuit cards with tons of tiny fuses fading out. Note the circular specular highlights all over.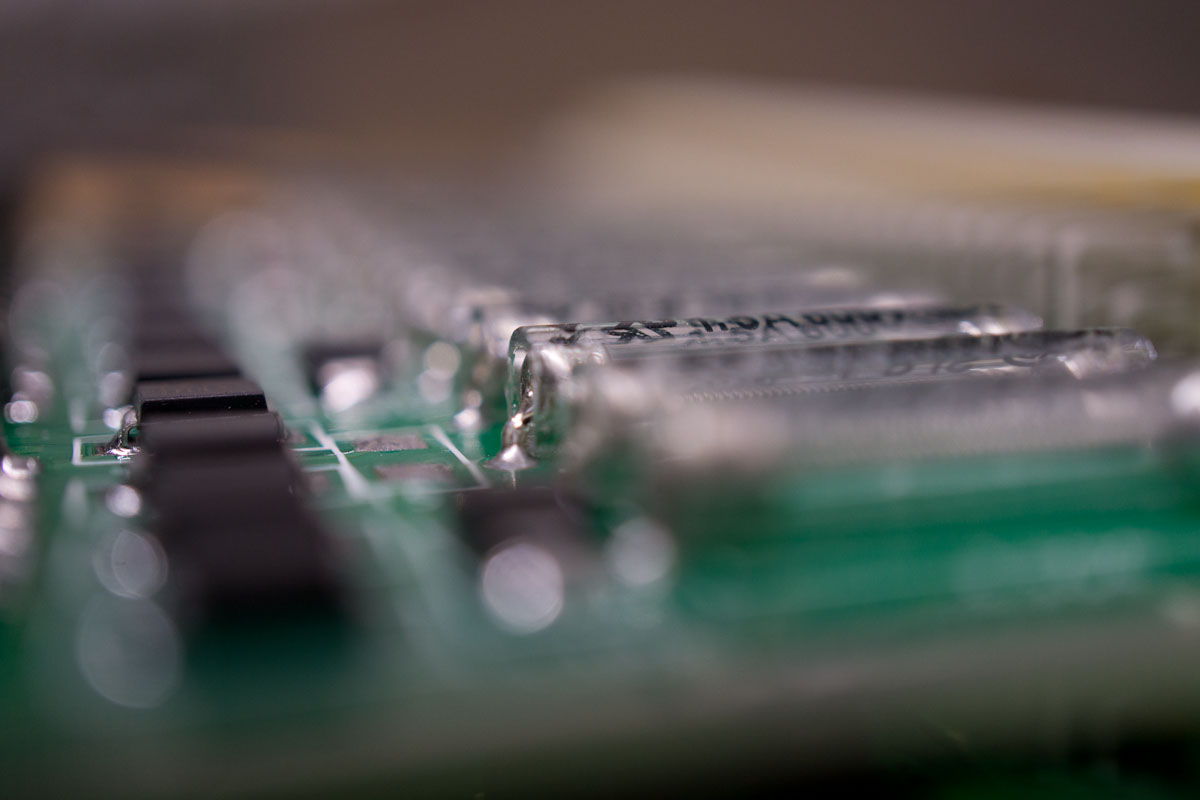 Same shot pretty much, except using f/16 for the aperture!!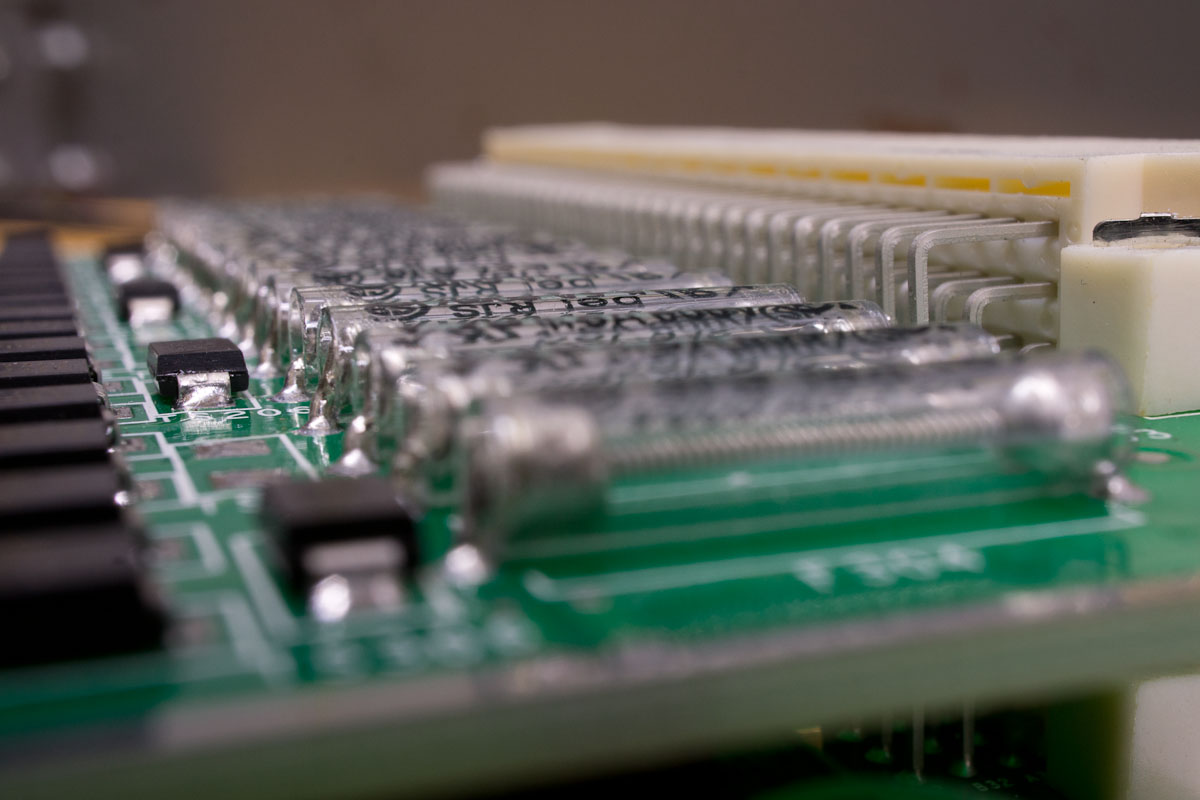 More chips, capacitors, and a heat sink.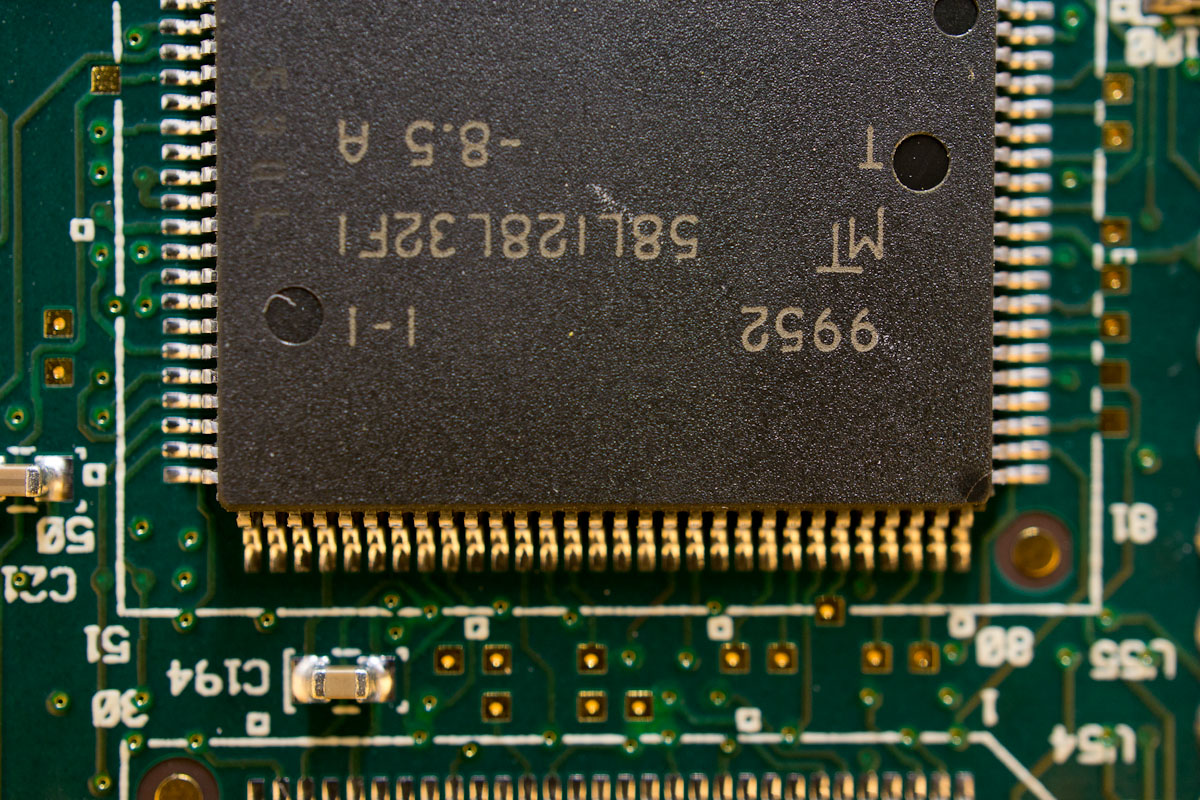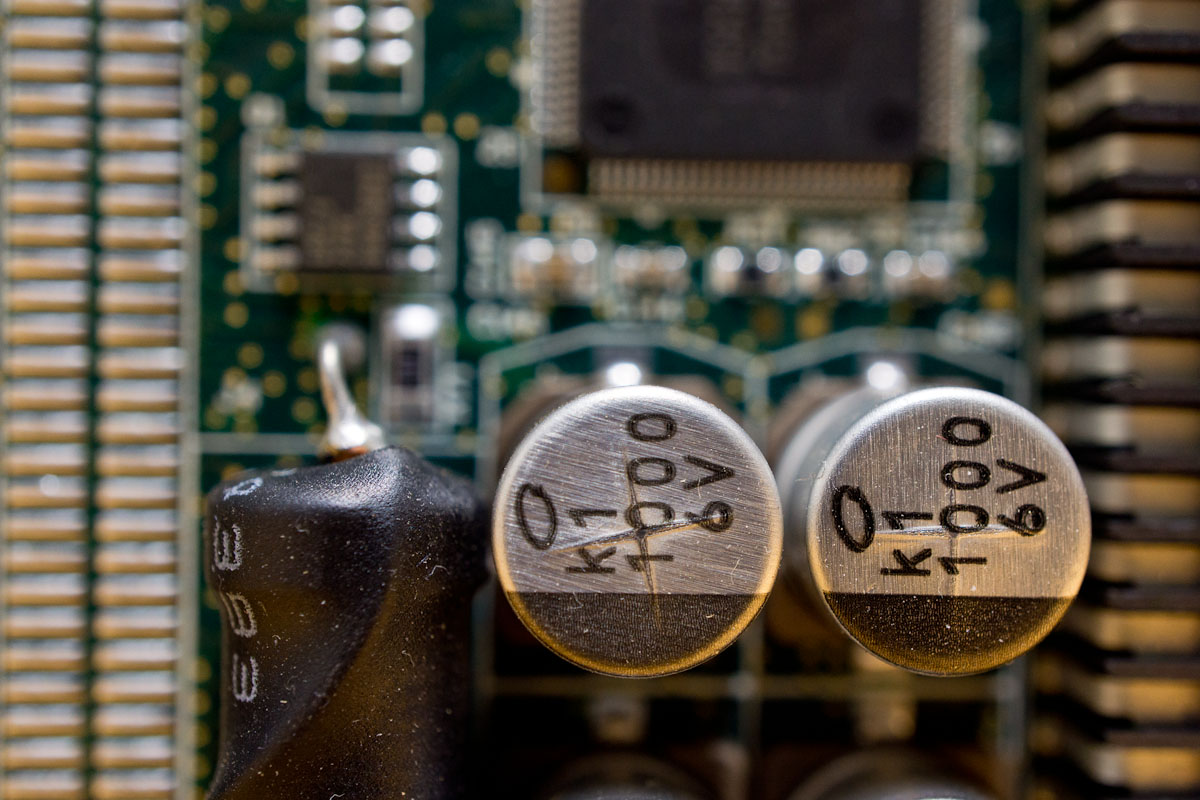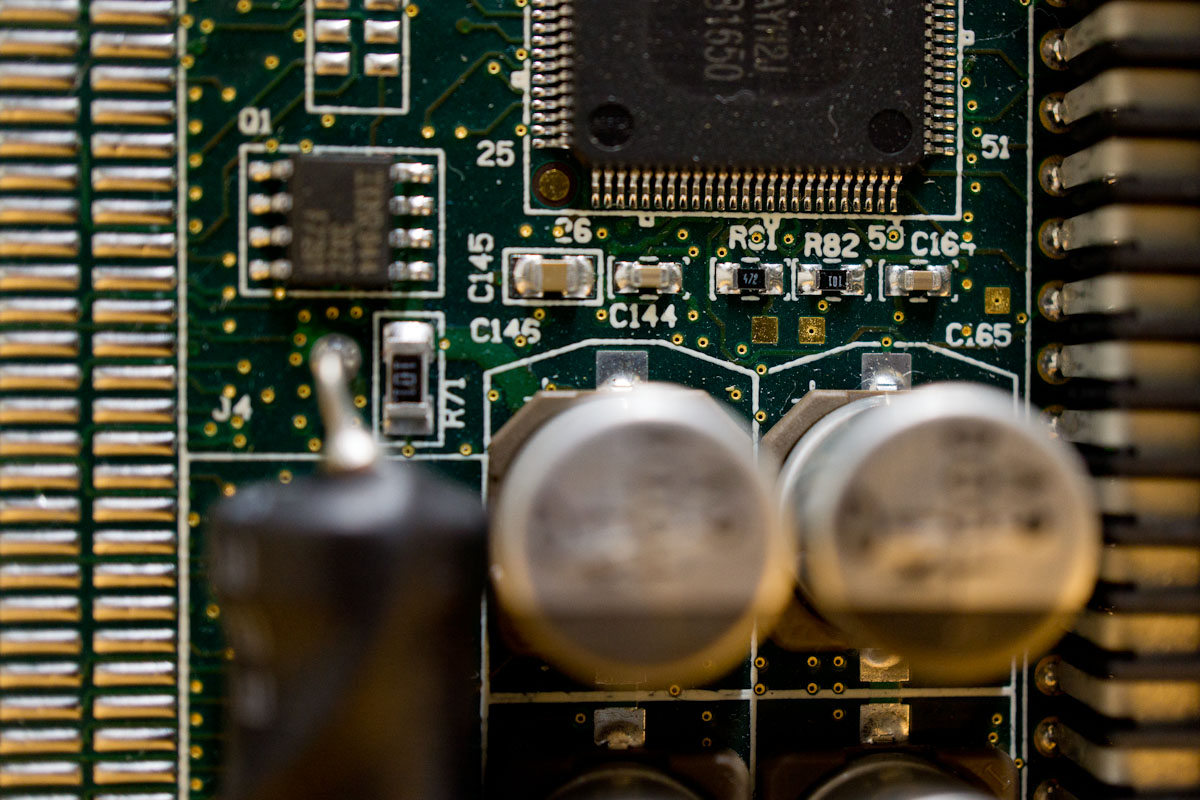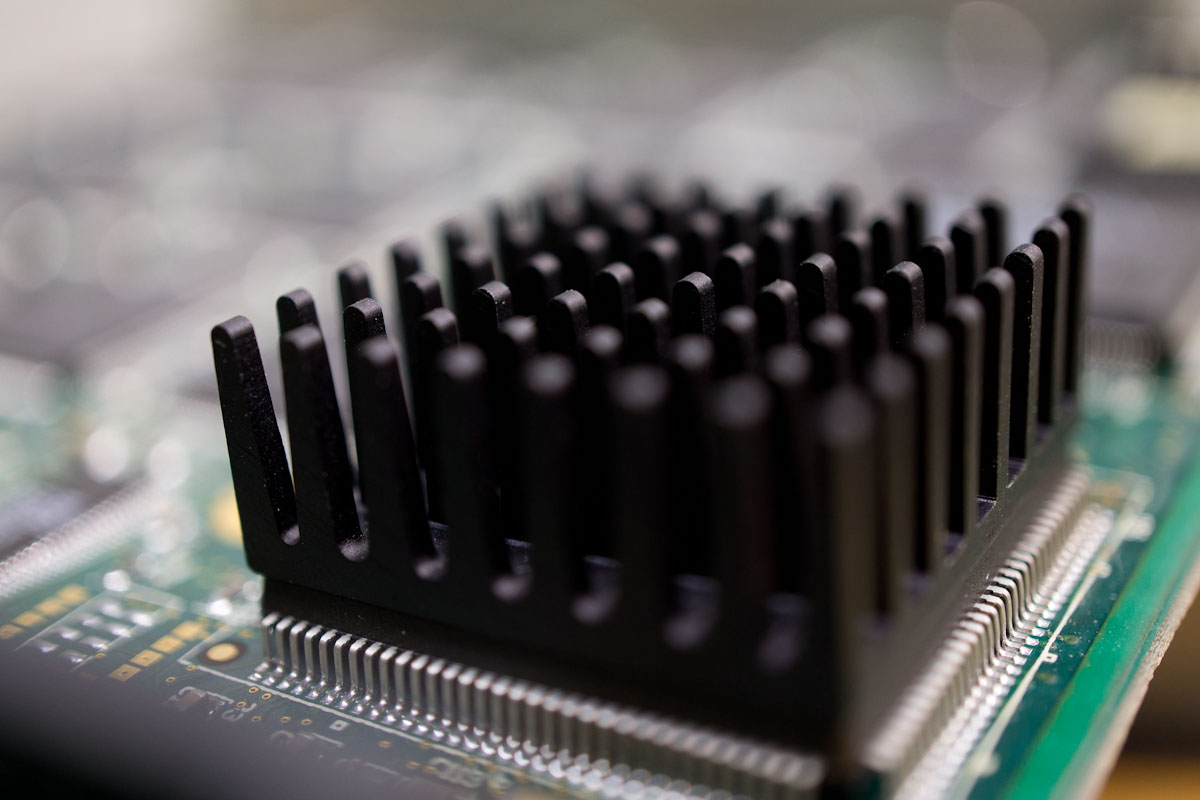 Same photo using f/8!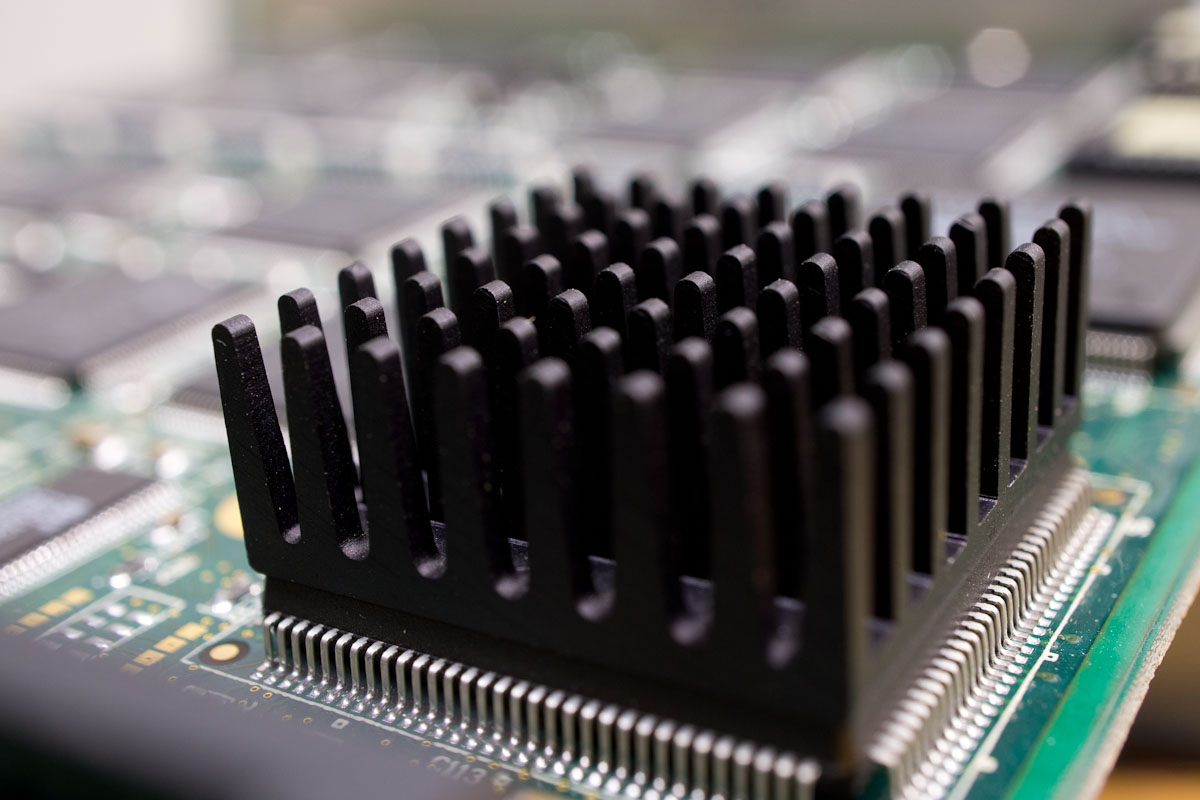 Wires and colors.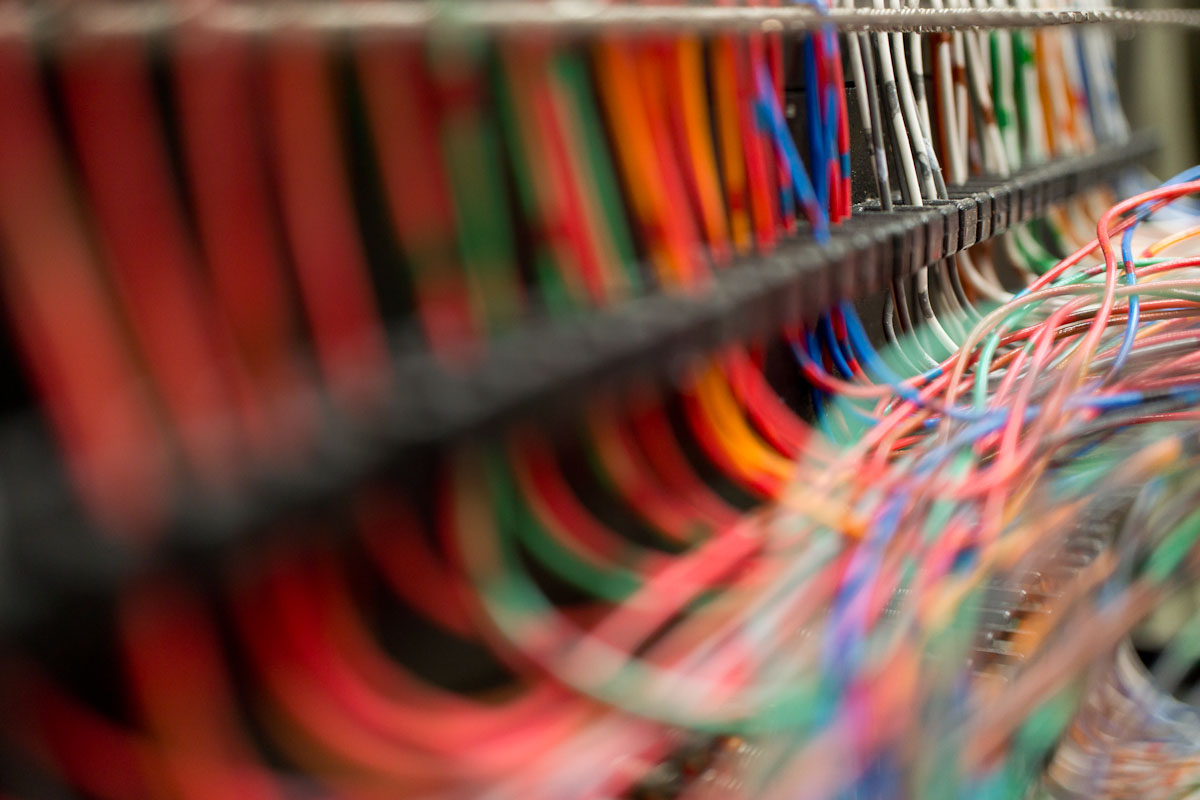 This is a cardboard shoe box with dashed lines: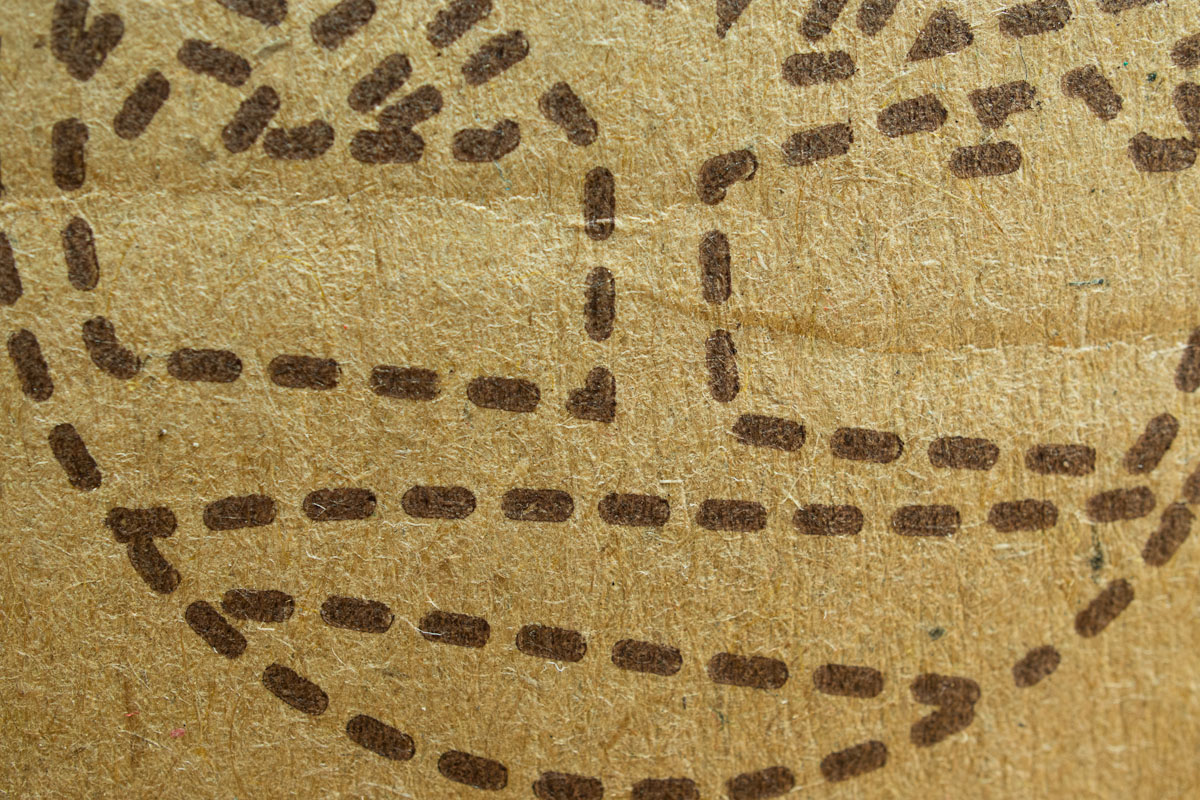 These are Michele's incredible meatballs that are now long gone!
Soda can.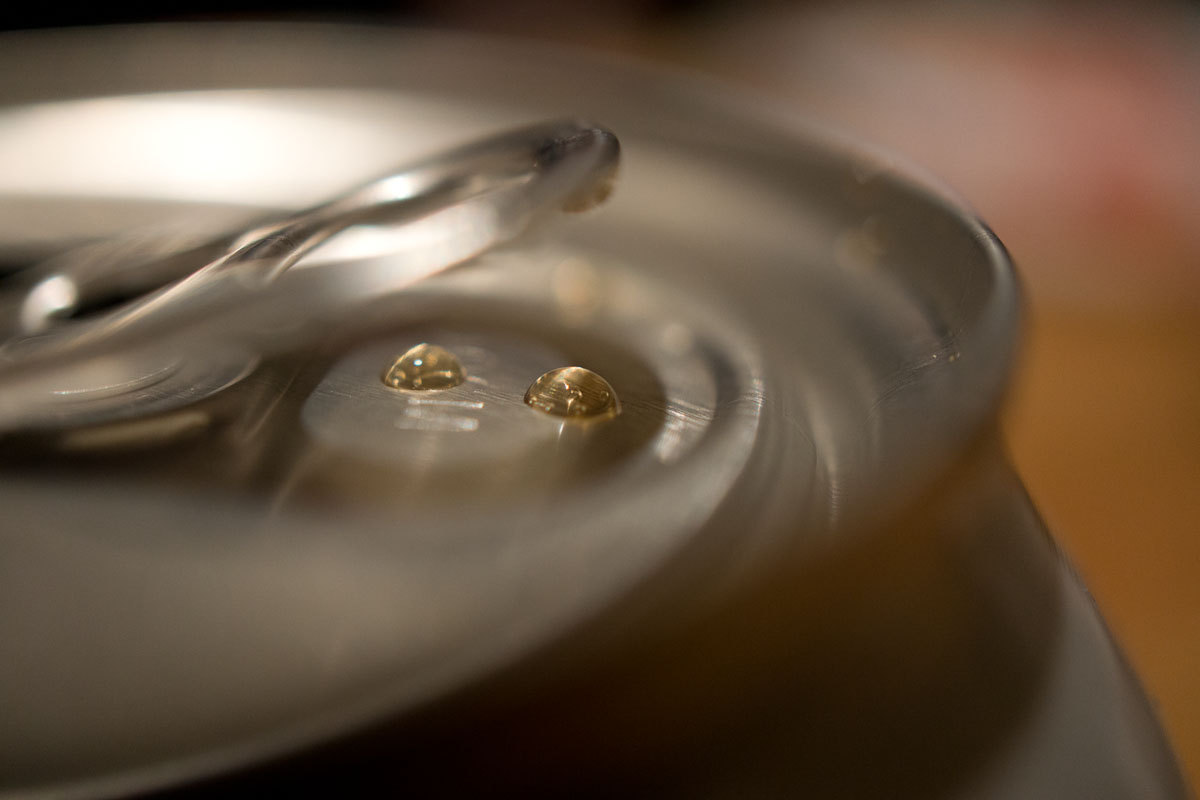 Matches stacked up and spread out on the kitchen table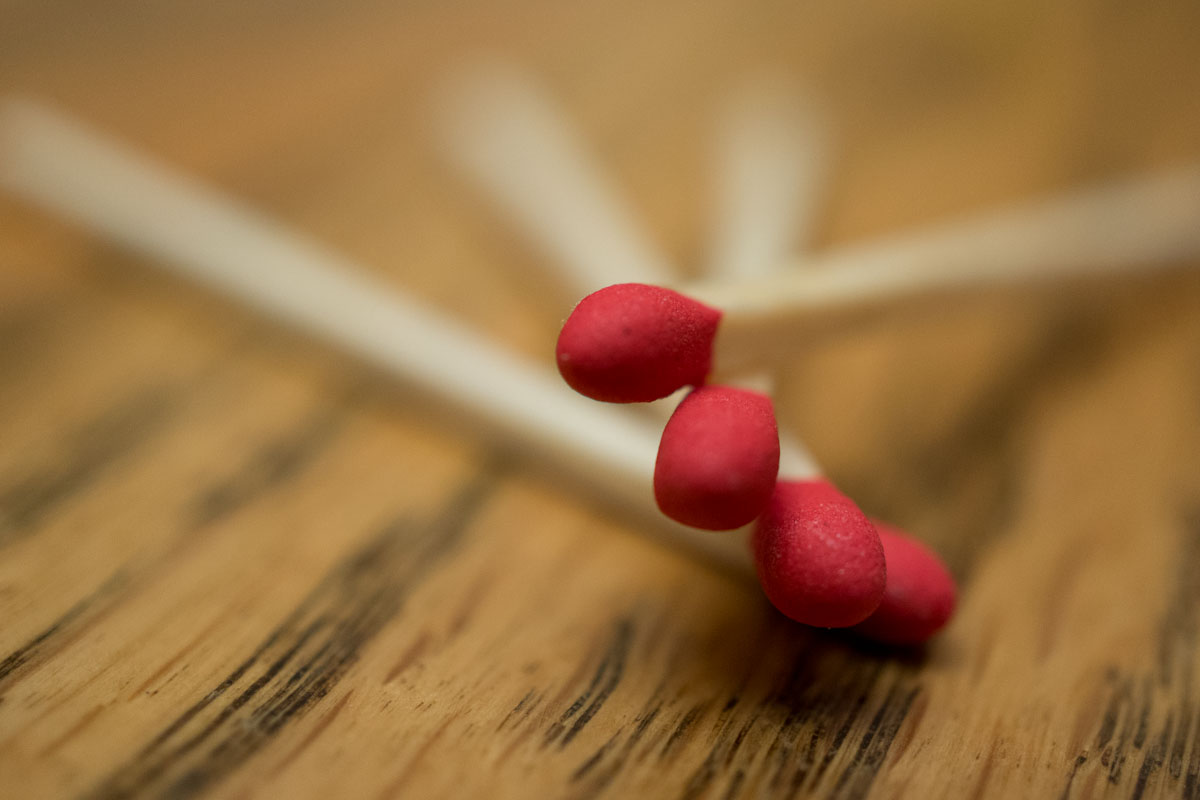 A Lego Romance I happen to witness in the living room.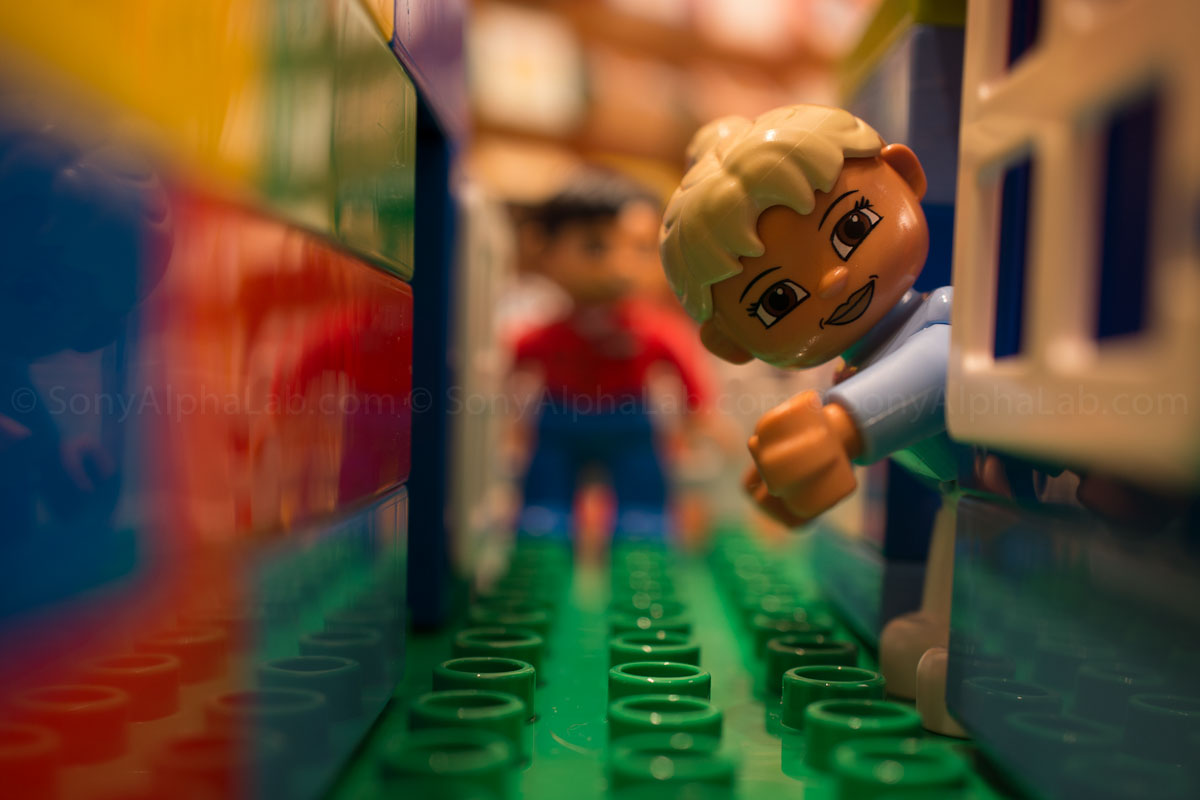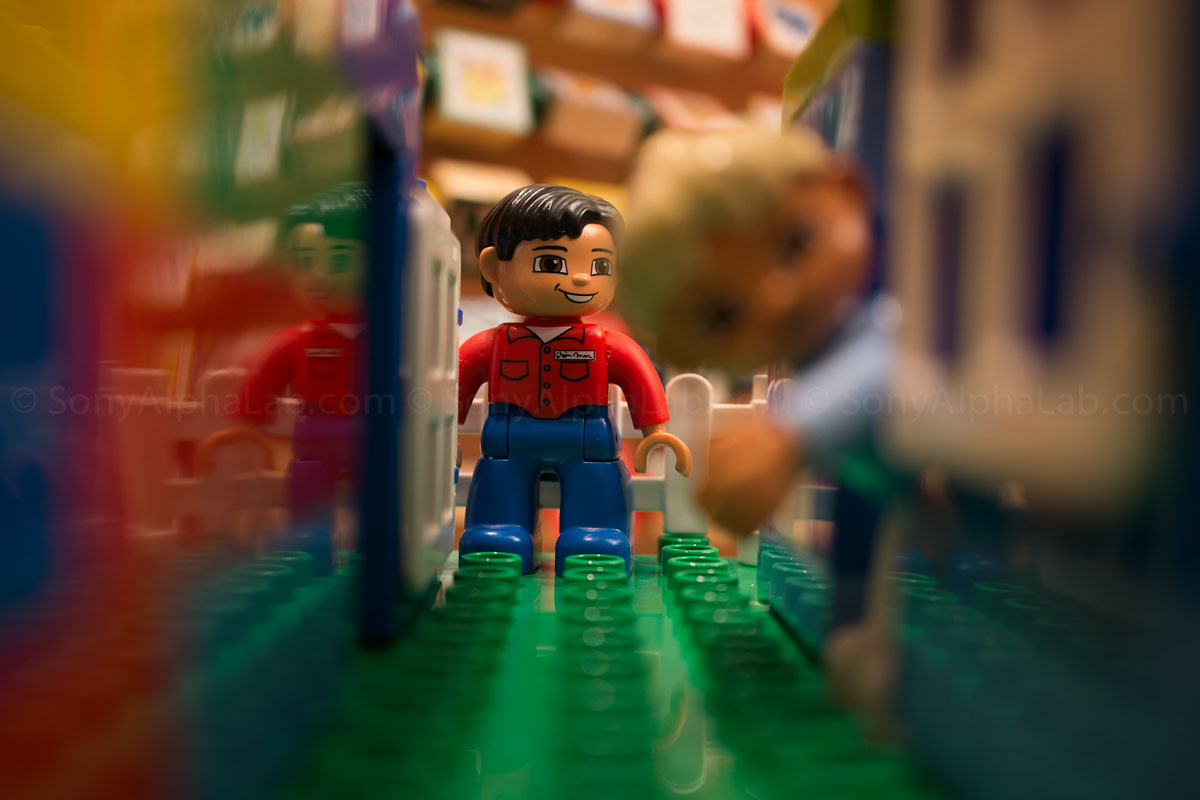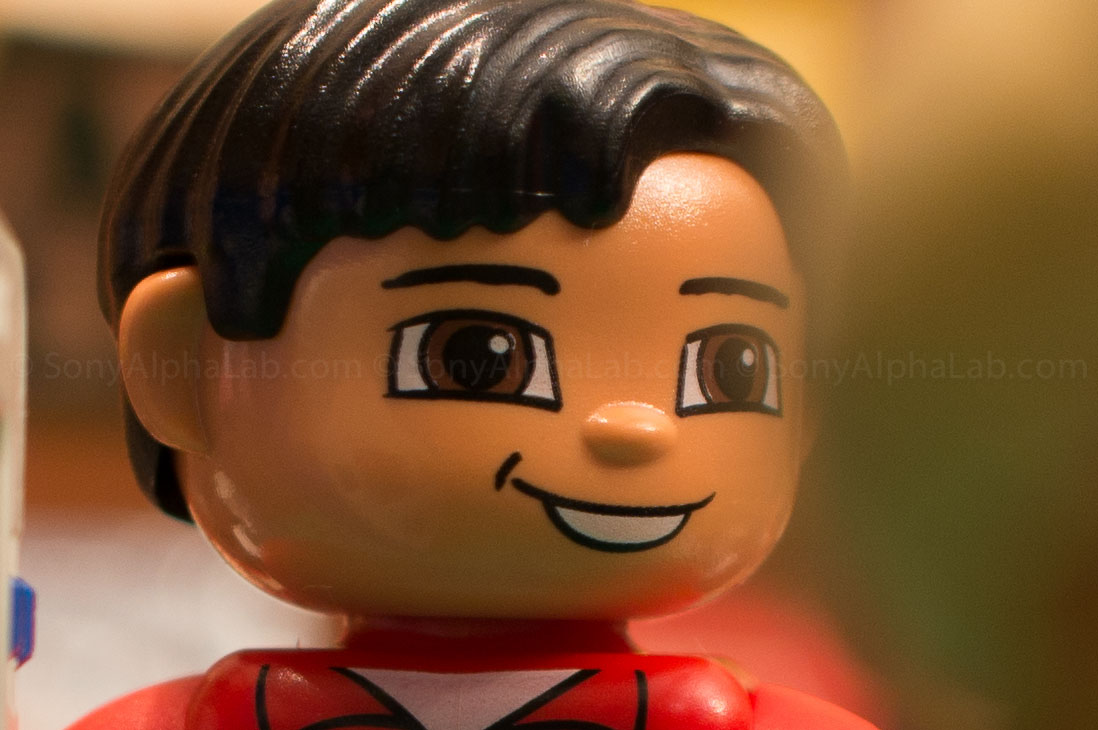 A few photos taken outside including my highly torqued gate spring for the deck, and an aging caste iron puzzle.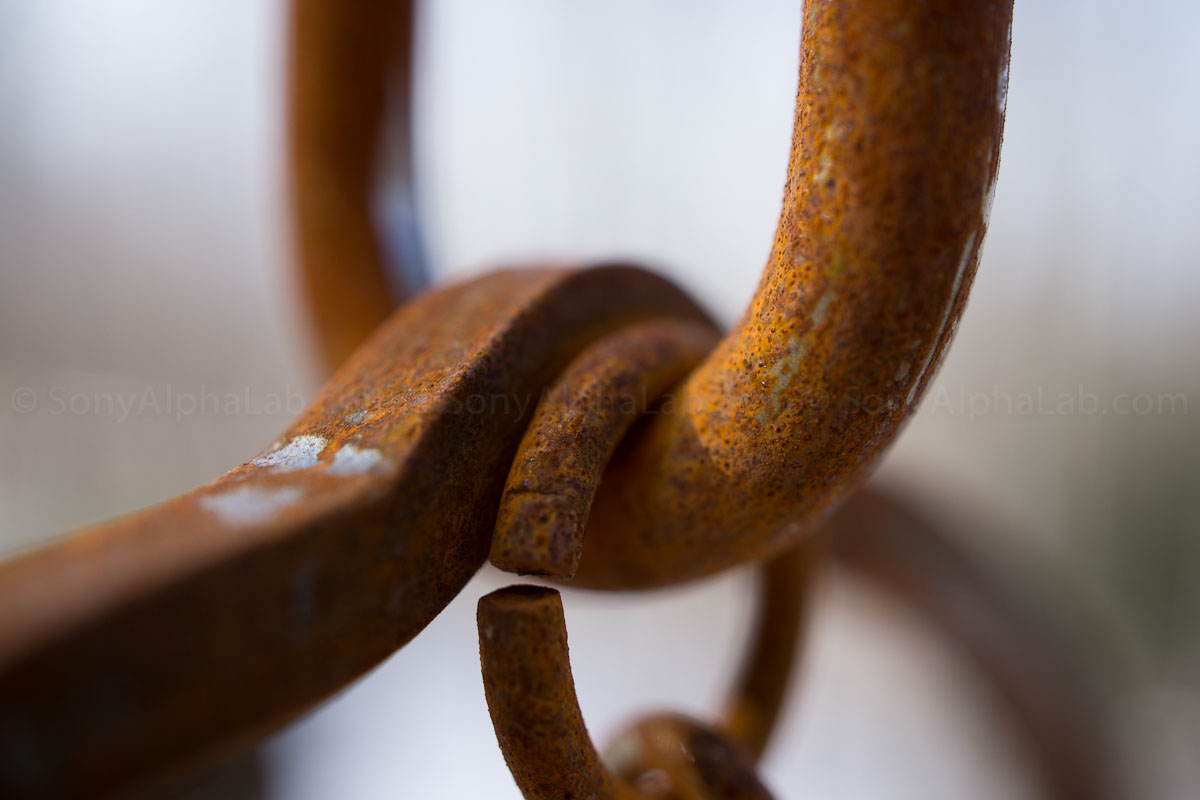 Real World Corner Sharpness Test
The corner sharpness of the SEL30M35 is the weakest link of this lens in my opinion, and you can see in the real world sample image below what I mean. I was using the 24mp Nex-7 for these photos, and that extra high resolution is going to show flaws in detail. On the 16mp Nex-5n for example, the corners would not look as soft as the high res images below. Reason being the sample resolution would be less much less, and the 1200px 100% sample crop would take up more of the photo. Therefore, if you need tack sharp corner sharpness and your using the 24mp Nex-7, simply crop in a little bit and plan for than when you take the photo! Remember, this lens only costs ~$280 US, not $1000 US like the 24mm f/1.8 Zeiss that does have far superior corner sharpness. But it's more than 3x the price, so you need to keep that in mind when comparing lenses to one another. Especial corner sharpness!! Additional Note: I had the Sony Nex-7 resting on the floor using the self timer, and eyeballed the focal plane alignment. I was obviously off a bit as the lower right corner is less sharp than the upper left corner.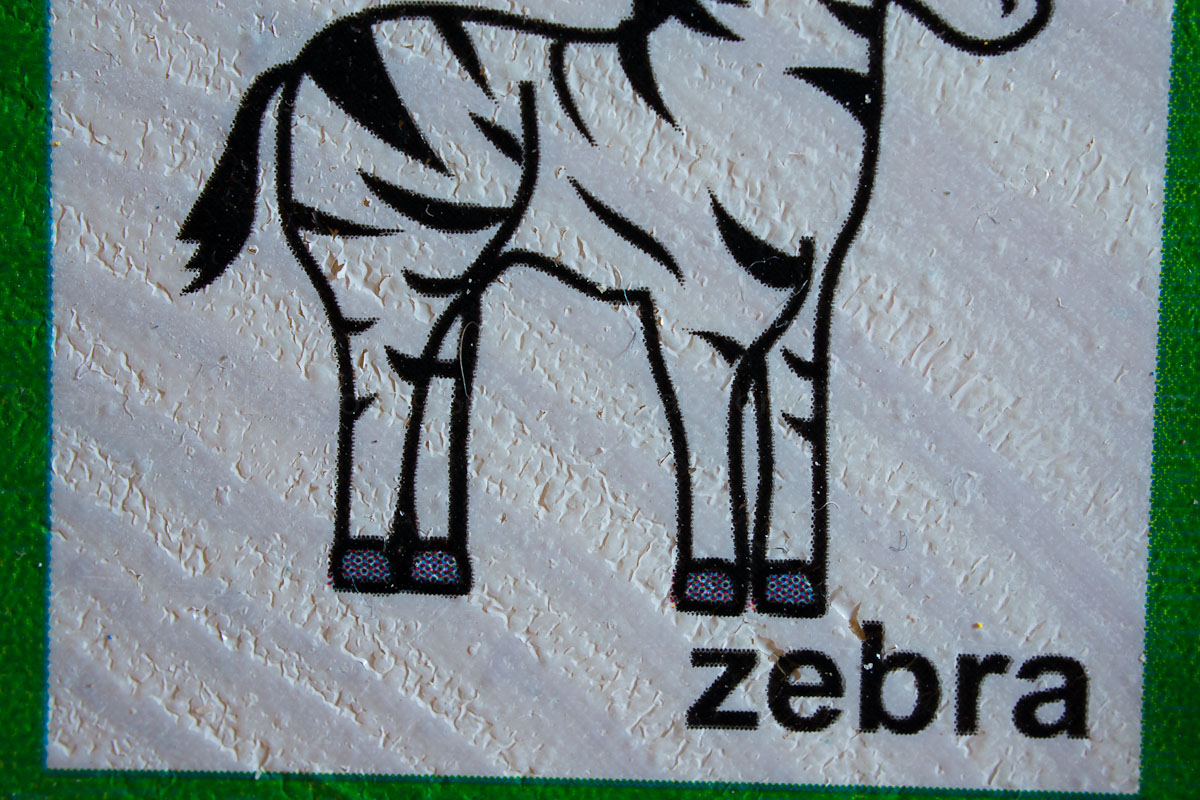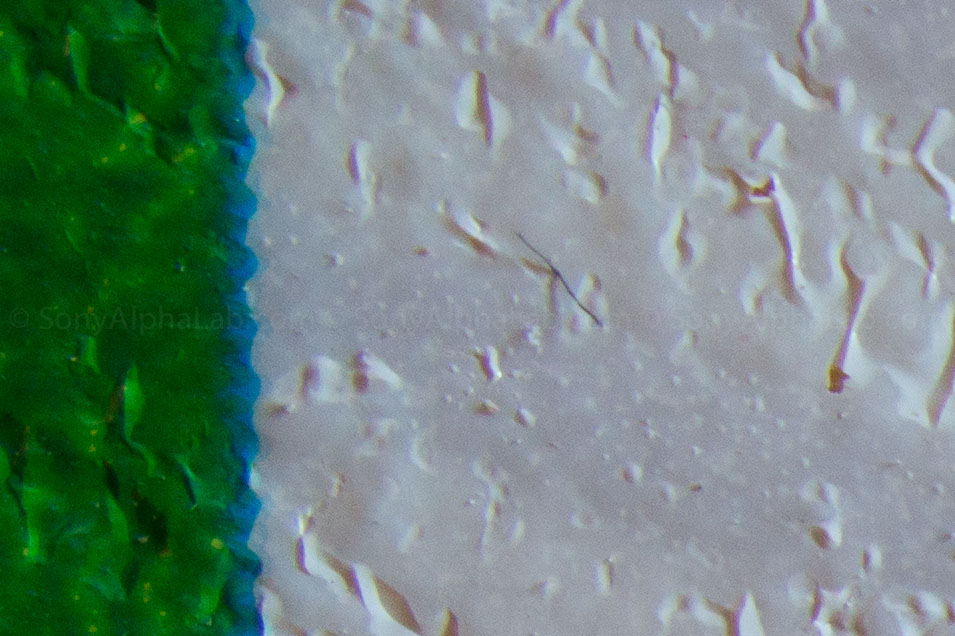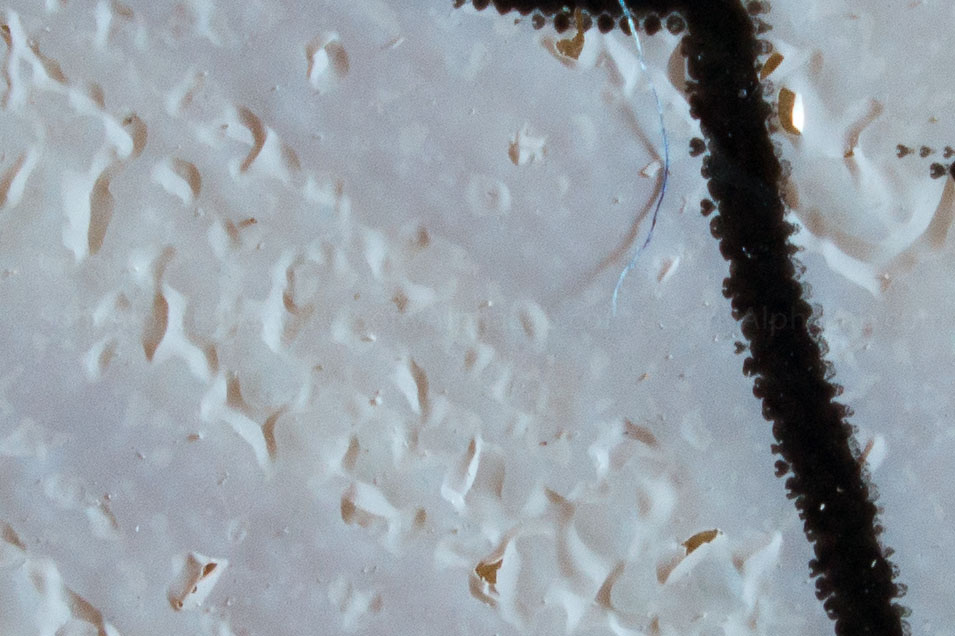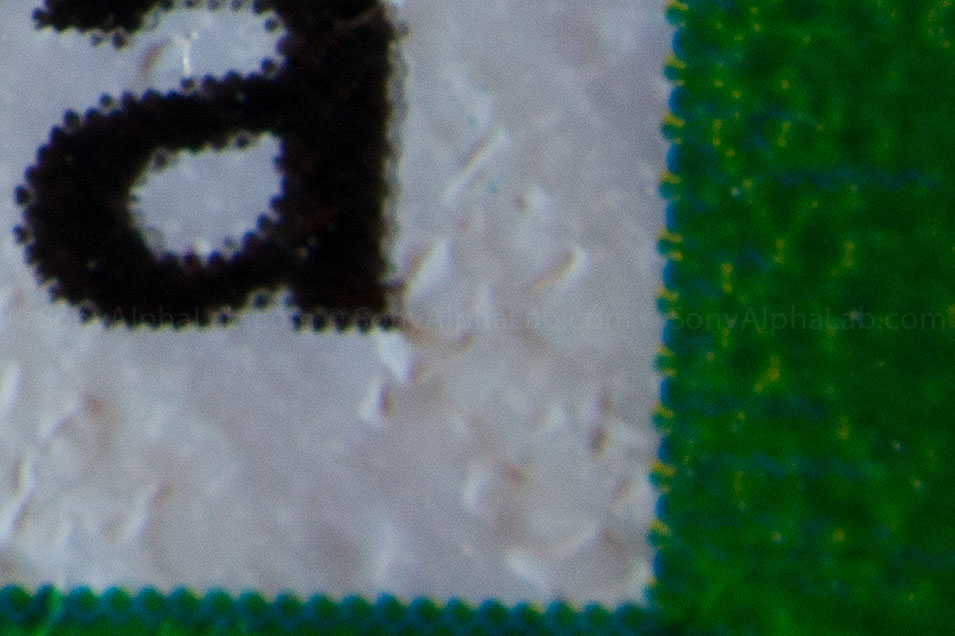 Build Quality and Overall Thoughts
The Sony 30mm Macro lens for the Nex Camera system goes for ~$280 US. In my opinion that is a great price for what you get with this lens. In fact, every Sony Nex lens I've tested so far has be really well made and very good quality. I wish I could say the same for Canon, Tamron or Sigma, but I can not. They all have crappy lenses in their line-up. The Sony E-Mount lens lineup however, with the price factored in, is a killer line-up! If the lenses were $500 I would still say they were good buy, but at the current price point there a great buy!! Especially the 50mm f/1.8 OSS Lens and the 55-210mm OSS Lens. The Sony 30mm f/3.5 Macro lens when mounted on the Nex-7, is a pretty light combo and looks sharp as well. I also personally like the 30mm focal length on the APS-C sized sensor which makes it pretty close to 50mm (~48mm in 35mm equivalent). That focal range is short enough that you can get pretty close to your subjects when using it as a portrait style lens. For kids in particular this is useful at times. For Macro purposes however, I do find the 30mm a bit to short for some things. Especially when trying to achieve 1:1 magnification, because the minimum focus distance is 3.74″ (9.5 cm). That is fine for some stuff, but for living bugs it can be particularly hard. The perspective distortion is also pretty noticeable when taking photos that close to your subject.
Closing Remarks
As you can see in my real world sample photos, the Sony E-mount 30mm f/3.5 Macro lens performs incredible well on the Sony Nex-7 despite the somewhat soft corners. Especially when you factor in the price of this lens at ~$278 US!! The contrast, color, and bokeh are also pretty good. The lens bokeh in particular is not the prettiest I've ever seen, but it is nice and smooth which is still very pleasing to the eye. Based on the price of this lens and the time I had to review it using my now Naked Sony Nex-7 >>, I Highly recommend it. I feel this lens is a solid value for the dollar, and more importantly adds true 1:1 Macro abilities to your Nex Camera system. Macro Photography is a blast and opens up a whole new genre of things to photograph!! If your needs require super high magnification like 5:1, then check out the Nanoha Macro Lens 5:1!!
Sony E 30mm f/3.5 Macro Lens @ BHPHotoVideo >>

My Sony E 30mm f/3.5 Macro Lens Review
A Very Good Performing Affordable Macro Lens
At the end of the day the Sony E 30mm f/3.5 Macro Lens is an excellent value for the dollar and provides so pretty darn good results. The corners are a little soft, but in the real world that does not turn out to be that big of a deal most of the time. I highly recommend this lens for those on a budget that want a good macro lens with autofocus.
Build Quality and Design
85
Lens Distortion Control
85
Overall Optical Quality
86
Pros
excellent value for the dollar
overall very good optical quality
lightweight and compact
Cons
corners are a little soft
no optical stabilization and slower f/3.5 max aperture, so not the best for low light
1:1 magnification requires you to get extremely close to your subject, which can create shadows
87
APS-C E-Mount Prime Macro Lenses