In this article I'm going to show you how the Sony FE 24-105mm f/4 G OSS Lens performs in the Lab via the 61MP Sony A7R IV….
I had the camera set to raw quality, ISO 100, and I used the 5-second self timer for all these lab test photos…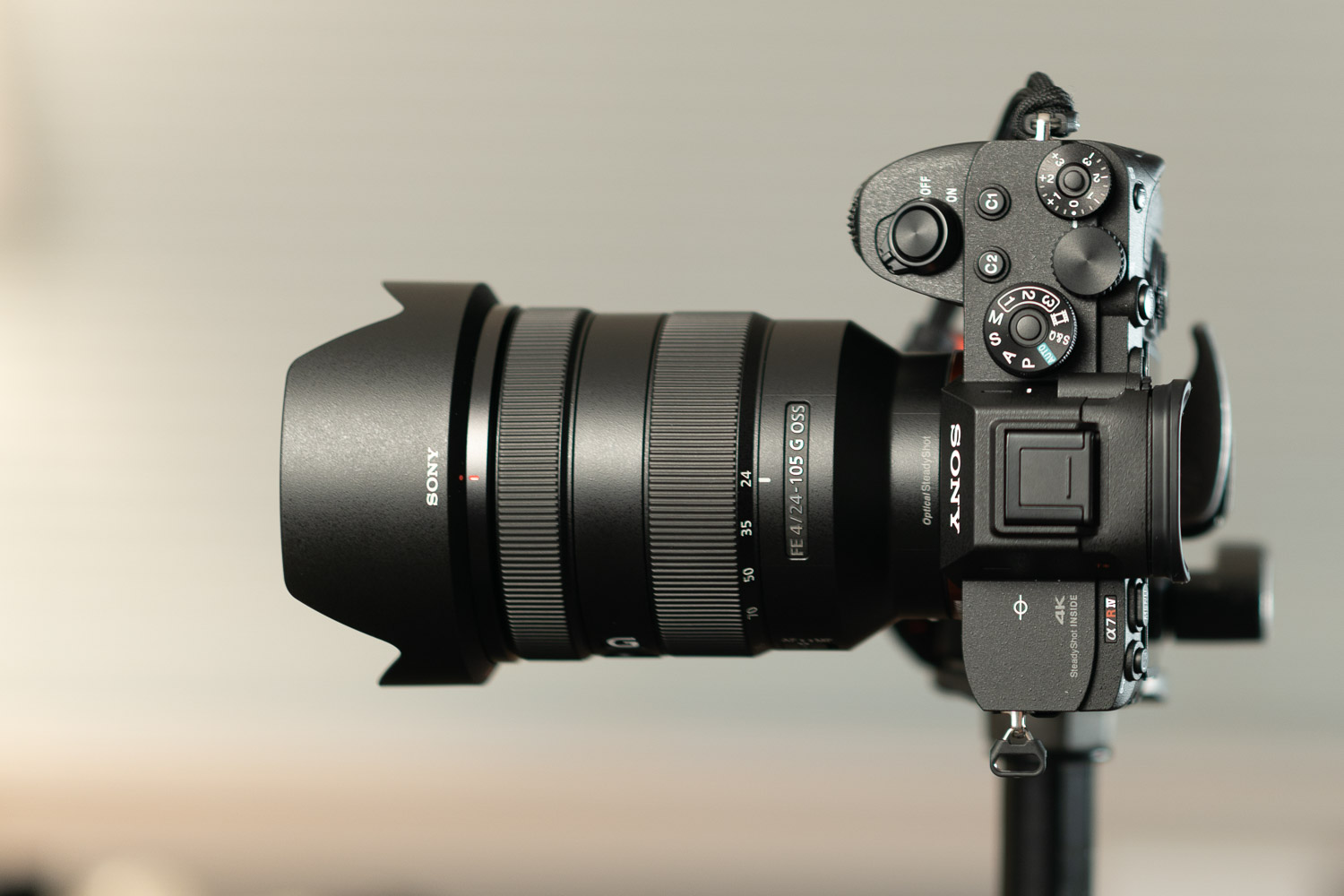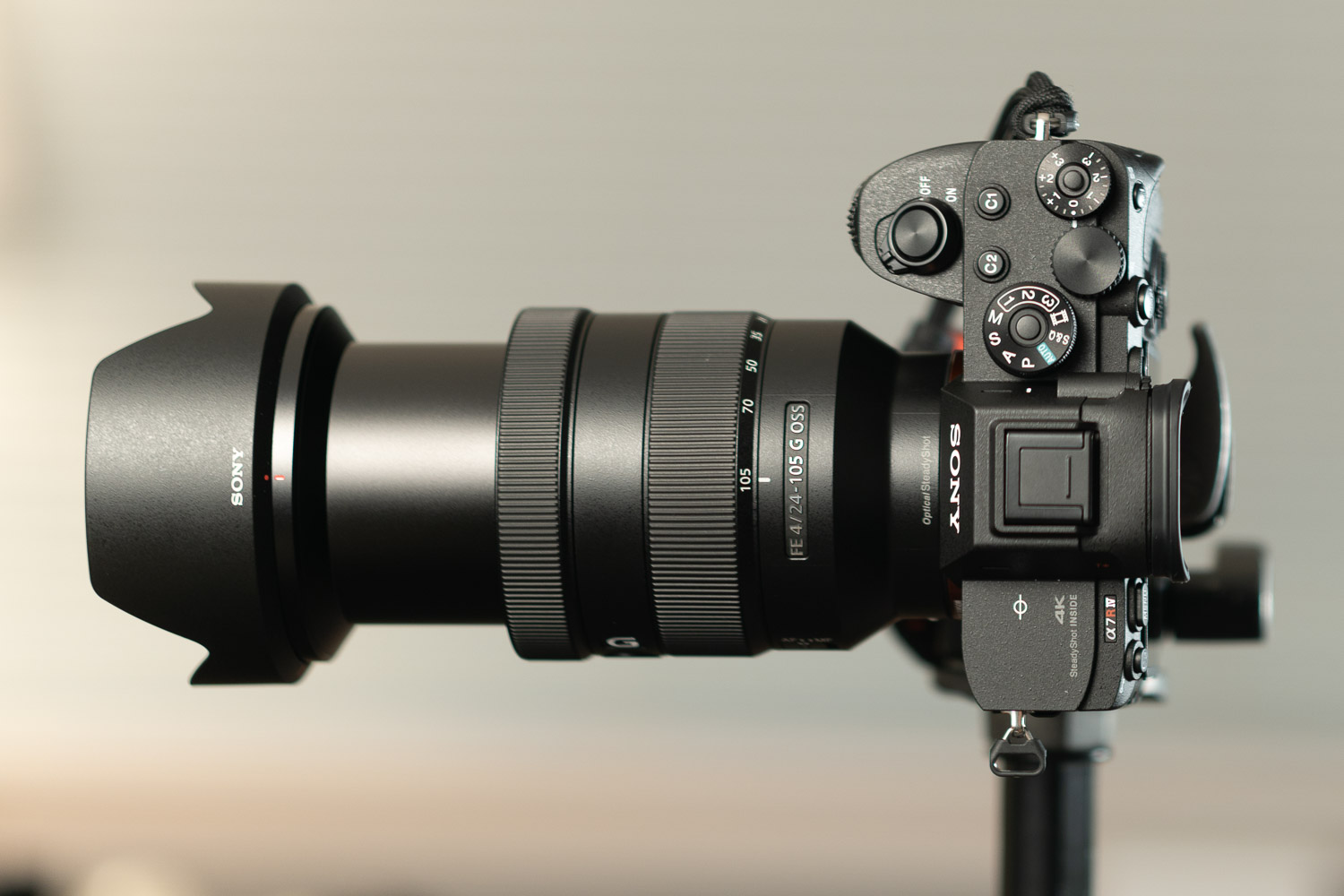 Lab Testing at Key Focal Lengths – Sharpness Testing
@ 24mm
@ 35mm
@ 50mm
@ 70mm
@ 105mm
MFD = Minimum Focus Distance Testing @ 105mm
These lab test photos were taken at the minimum focus distance of 1.25′ / 38 cm @ 105mm which works out to 0.31x magnification.
Closing Remarks
As you can see from these lab testing photos, the Sony FE 24-105mm f/4 G OSS Lens performs really well in the Lab via the 61MP Sony A7R IV…. Corner sharpness overall is pretty good, but you can see some softness @ f/4 when compared to f/8 in particular at the various focal ranges. The center sharpness however is excellent at all apertures and the bokeh renderings in the background are also very good. Lens flaws are very well controlled, but I do see a little purple fringing on the high contrast areas such as the quarter in the minimum focus distance testing.
The minimum focus distance testing photos @ 105mm are also excellent in my opinion at all apertures as you can clearly see above. f/4 is a little softer than f/5.6 and f/8, but overall results are really good in my opinion.
Basically at the end of the day this lens performs great overall in the lab I would say, and based on this testing I am very optimistic as to how well this lens will perform in the real world. Stay tuned for the full review and some real world testing very soon.