The Mona Lisa on Wheels, also known as the Baddest of the Bad, and Champion of Champions is a one of a kind show car owned by my friend. It screams patina!
It's a 1937 GMC Cabover F16C and packs a 454 big block motor, a 4 speed manual transmission, and weighs in at about 7000 lbs. This truck drops jaws no matter where it goes and I was requested to take some photos which I was more than happy to do!
Adam decided to load up one of his other big boy toys that really made a perfect match in my mind. It was a 1912 Harley Davidson motorcycle which is pretty much all original except for the tires and a few rubber hoses for the acetylene fueled lights. The Harley has a twin motor and all matching numbers which is beyond rare to say the least.
The Gear used
For this photo shoot I used my now classic and flat out legendary Sony A7R full frame mirrorless camera. You might be thinking, why would I be using such an old camera when compared to all the new Sony cameras I review? Well, I purchased the A7R when it first came out and to be honest 36mp is more than enough for what I do. In addition, I actually enjoy using manual focus and taking my time to set shots up like this exactly how I want them. Therefore I don't really need super fast AF for a shoot like this. In addition, I can't afford crap these days with the kids and all the other expenses I have unfortunately. More to come on that at another time 😉 Please consider using my links when making purchases, I really appreciate the support!
So I paired my Sony A7R with my Canon EF 135mm f/2 L lens, EF 24-105mm f/4 L Lens, and EF 17-40mm f/4 L Lens via the Metabones lens adapter. I shot all manual focus and also used the powerful Sony RX100 VII for a few detail shots and some video footage. I also used the Sony A6400 for a little behind the scenes video footage. I will eventually get up, but I have more work to do on that front with Adam the owner.
Here is what the 1937 GMC Cabover F16C looked like out of the factory…
The Mona Lisa On Wheels – 1937 GMC Cabover F16C – Promo Video…
The Mona Lisa On Wheels – Currently
Now let's take a peek at the Mona Lisa on Wheels current day. I absolutely love how they added a long pick-up style bed and slammed it to the ground leaving the dually wheels in back and pretty much everything original otherwise. The bed actually looks original.
As far as the photography goes, the 135mm paired with the full frame camera is just killer for shots like this. Note the background separation and 3d pop these pics have! The owner was extremely happy with the results and I must admit I am as well 🙂 The other lenses were used for the detail shots and wide angle look that I also wanted to capture.
We found this awesome industrial area to pose the truck and it really is a perfect location for a shot like this. I could not have asked for a better spot!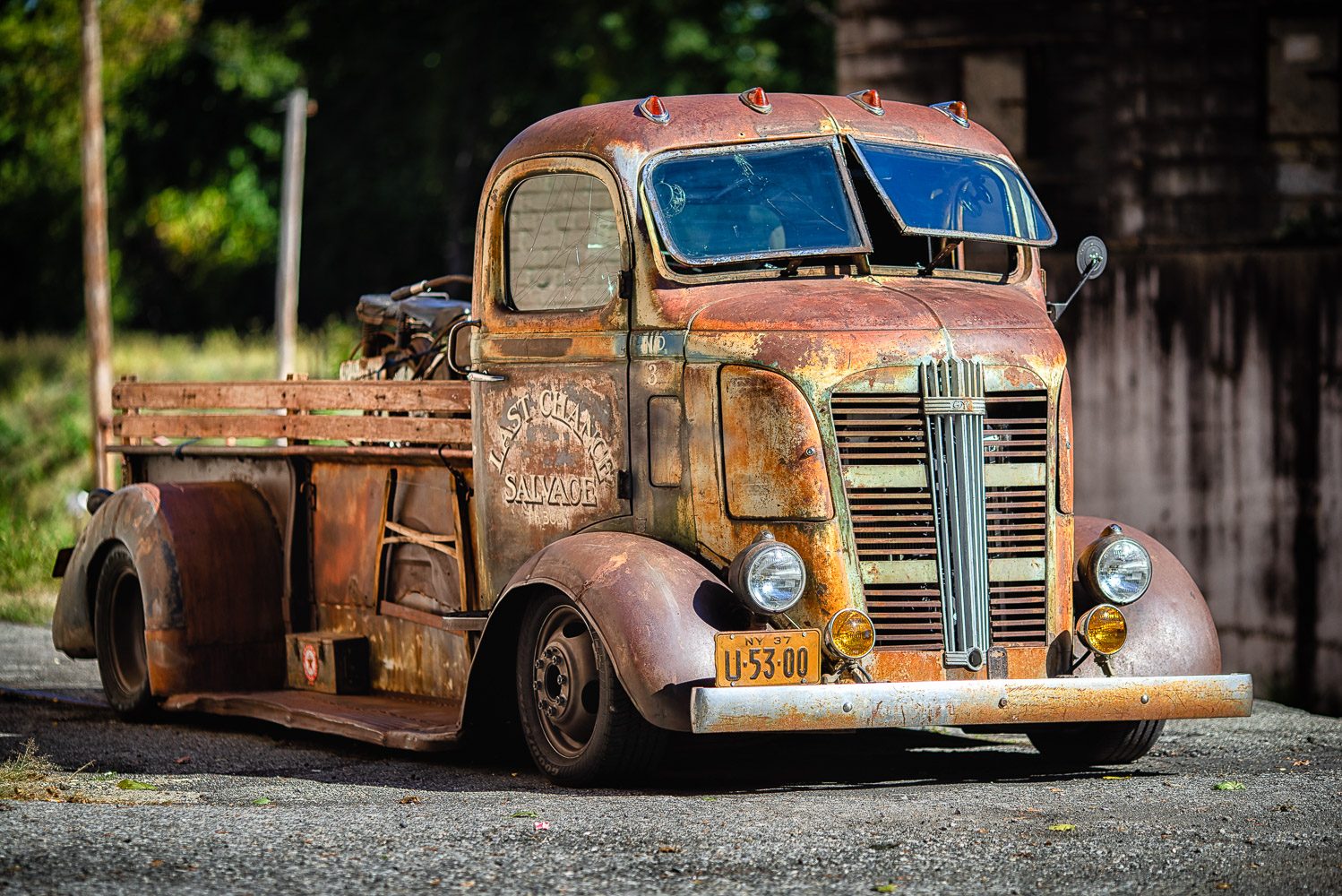 Some detail shots of the Mona Lisa On Wheels
For most of these shots I used the powerful ultra compact Sony RX100 VII in Auto HDR mode to help preserve the highlight detail and also fill in the darker shadow area detail. I recently published a tutorial about HDR Photography if you are interested in learning more Here >>
Closing Remarks
That is about it for this article, and if you want to Bahis Siteleri follow The Mona Lisa On Wheels, be sure to check it out on Instagram Here: https://www.instagram.com/monalisa_on_wheels/
And ofcourse my Instagram is here: https://www.instagram.com/sonyalphalab/
Thanks for looking and if you have any questions or comments I would love to hear them below!
Please have a great day, Jay
Support Links: