In this article I wanted to link up some of the good quality Sony A9 reviews that are currently floating around the web 😉 If your not aware, the New Sony A9 is the latest full frame mirrorless camera geared towards professional photographers. I did a highly detailed breakdown of the Sony A9 Here in this article encase you missed it.
I do plan on reviewing the Sony A9 in the near future, so please let me know what lenses and accessories you would like me to use with the camera. Also, if you want me to test anything in particular, please let me know. This information is very important to me, because I do this work for you guys! There are so many quality reviewers on the web these days, that it's become harder and harder to make original content in this regard. With your help and requests however, I can cater my reviews to your specific needs, and therefore make them much more valuable to you guys. That has always been my goal, and why my reviews tend to be so much different than the mainstream reviews in general. Please refer to the comments section below to put in your requests, and I will try my best to accommodate!
Here is my youtube video style review also, for your convenience…

More Quality Sony A9 Reviews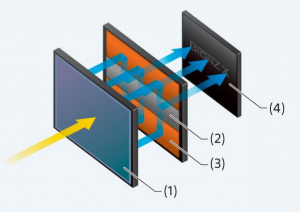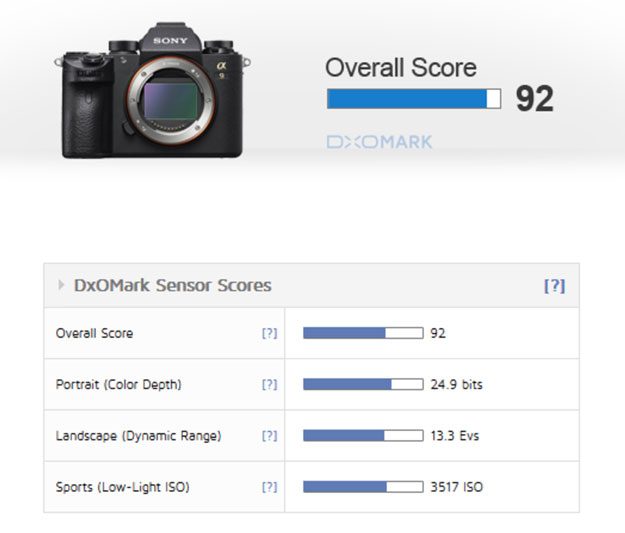 So first up on the list of quality Sony A9 Reviews is DXOMark with it's impeccable sensor rating abilities. Basically they use the latest technology and super sophisticated equipment to rate sensor quality in a number of different criteria. Well the score is now officially out and the New Sony A9 beats all the relative competition!! DXOMark goes into detail with comparing to other Sony cameras and the competition, so be sure to check out there article for all the details, but below is the sensor score card.
DXOMark Sony A9 Sensor Review >>
Sony sensors have been amongst the best for a very long time and this is one of the main reasons I got involved in reviewing them specifically in the first place. I was so impressed by the image quality in the Sony Nex-C3 I reviewed, and with the versatility of being able to adapt any lens via a lens adapter. Those two things in particular were what sold me on Sony such a long time ago. So, to see them consistently performing at the top of the charts in sensor image quality is not only awesome, but it's not surprising at all to me after all these years.
Here is the video style review of the Sony A9 from DXOMark's David Oastler as well…

Jared Polin does a really good job with this Sony A9 Review and I highly recommend checking it out.
This is the Sony a9 Real World Review. The goal of this and all other Real World Reviews is to get the camera out of a test environment and into a REAL shooting situation you might find yourself in.
In this case I went and photographed the Philadelphia Union Soccer Club. Being that Sony is calling the a9 their top of the line "sports" camera, soccer was a great venue to test it in. I used the Sony 70-200 2.8 G Master along with the 24-70 2.8 G Master. I would have loved to have longer glass for the game but we all know Sony doesn't have it just yet.
Sony a9 review, sports photography, nikon vs canon vs sony, iso test
Matt Granger offers some great experience specifically from the Nikon Perspective, which is why I highly recommend his Sony A9 Review! It's nice how the Sony compares to a true Nikon expert.

[quote]
Published on Jul 13, 2017
Banding, Overheating and dead batteries? Or 1dx & D5 Killer?? The results of this Field Test genuinely surprised me.
[/quote]
Gordan Laing from Cameralabs is one of the best camera and lens reviewers on the web in my opinion, which is why this Sony A9 review is a must watch!
Published on Apr 27, 2017
In-depth review of Sony's high-end mirrorless by Gordon & Doug. Guest starring TCSTV's Jordan Drake!
Dpreview does arguable the best job reviewing cameras on the web in my opinion. They have a full team of people all working together and the results speak for themselves when it comes to camera reviews and comparing to other cameras with there intuitive variety of tools.

This is a great Sony A9 Review from Wes Perry specifically geared towards Wedding Photography Shooters.
Published on Jun 8, 2017
Time for some straight talk about the Sony a9 and Wedding Photography. I may have thrown some shade on it during the announcement, so here is my real, hands on, working photographer's verdict.
An excellent Sony A9 review courtesy of Alpha Creative Skills

A very informative mostly video perspective oriented Sony A9 review courtesy of Dave Dugdale

Courtesy to that1cameraguy for an excellent comparison review using similar range lenses. Sony A6000 w/ E 55-210mm OSS Lens VS Sony A9 w/ FE 70-300mm G OSS Lens

Courtesy of Backscatter

In this review Michael does an excellent job comparing the Sony A9 vs Canon 1DX II vs Nikon D5
Courtesy of Michael The Maven

Courtesy of Tony & Chelsea Northrup

Courtesy of Jason Vong

Sony a9 + Sigma 24-70mm f/2.8 ART + MC-11 Photo AutoFocus Test
Courtesy of Jason Vong
This is a great test with the Sony A9 using the alternative to Sony FE 24-70mm f/2.8 GM Lens, the Sigma 24-70mm f/2.8 Art Lens + Sigma MC-11 Lens Adapter…

Courtesy of Michael The Maven

Courtesy of Ditch Auto

Courtesy of Gary Friedman

Sony A9 Unintuitive things (Part 2)

Conclusions
There are a ton of Sony A9 Reviews on the web, but finding quality ones are not always so easy. Here is the link to all the Sony A9 Reviews on Youtube for those looking for more including: a lot of testing style videos, complaints about banding and overheating, sample video footage, ISO testing, lens testing, comparing to other cameras, and much more…
Sony A9 for $4498 US @ BHPhoto | Amazon
I really hope you got something out of this article and please have a wonderful day everybody 🙂
Jay