Hi guys and welcome to another super high quality Sony camera review 😉 This time the Sony RX1R II, which is one of the most powerful point and shoot style cameras you can buy today.
The Sony RX1-series cameras are very compact full frame sensor equipped beasts! The lens is a 35mm f/2 Zeiss Sonnar T* unit permanently fixed to the camera, which makes it much smaller than a traditional interchangeable lens camera like the Sony A7r II , for example.
The Sony RX1R II goes for nearly $3898 US at the time of this review, and you might wonder why anybody would want such a thing, when you can get the same sensor inside a ILCE camera like the A7r II, and have the flexibility of using any lens in the world pretty much. Well, in this review I will try and clear that up for you.
The Sony RX1R II is not for everybody, in fact, it's really only marketed towards a slim audience of photographers. Namely professionals looking for the absolute best possible quality compact point and shoot style camera on the planet earth with a 35mm view.
Just like the RX10 and RX100 series cameras, the "pro" oriented features and image quality are best in class for the given sensor size. The RX1 series is no different and offers the full frame sensor flavor.
Will sony come out with an APS-C size sensor RX series style camera?? Time will tell….
Let's take a closer look at the Sony RX1R II key features first, then below that is my highly detailed video style review, followed by high res sample photos for your visual pleasure and more…
Sony RX1R II Key Features:
42MP

Full-Frame Exmor

R

BSI CMOS Sensor
BIONZ X Image Processor
Variable Optical Low-Pass Filter
Zeiss Sonnar

T*

35mm

f/2

Lens
Full HD 1080p/60 Video & XAVC

S

Format

399

Phase-Detect AF Points & 5 fps Burst
0.39″ 2.36M-Dot XGA OLED Tru-Finder EVF
3.0″ 1,228.8k-Dot

Tilting

LCD Monitor
ISO 102400 & Uncompressed 14-Bit RAW
Built-In Wi-Fi Connectivity with NFC
Weight = 1.12 lb / 507 g with battery and card
Price = $3898 US
Sony RX1R II Camera Body Design, and Promo Photos
Please Click Photos for higher res versions…
My Sony RX1
R

II Review – Video Version

In my Youtube video style review of the Sony RX1R II, I cover everything you need to know and much more! It's fairly long at ~45min, but very thorough. Please be sure to select the 1080p viewing quality and then go fullscreen mode for the best possible viewing experience! The little gear icon on the bottom right of the video is where you change the quality once the video starts playing, and the fullscreen button is the broken square icon on the bottom right.
Sony RX1
R

II – Sample Photos

First I would like to start off with a few RAW Quality Snapshots w/ 100% crops for your critical inspection. This would be what you can expect if just pointing and shooting pretty much. I will show you a few edited photos as well, after this first set, so don't worry if your looking for those. A new Casino is going in near where I live and it offered some interesting detail to check out I thought.

I can see a little softness here when viewing 100% towards the top of the photo.

Down here in the middle things are noticeable sharper.

Here is another real world hand-held snapshot raw file…

Here are a few more Raw quality snapshots: f/2 vs f/5.6 on a full frame camera makes a huge difference…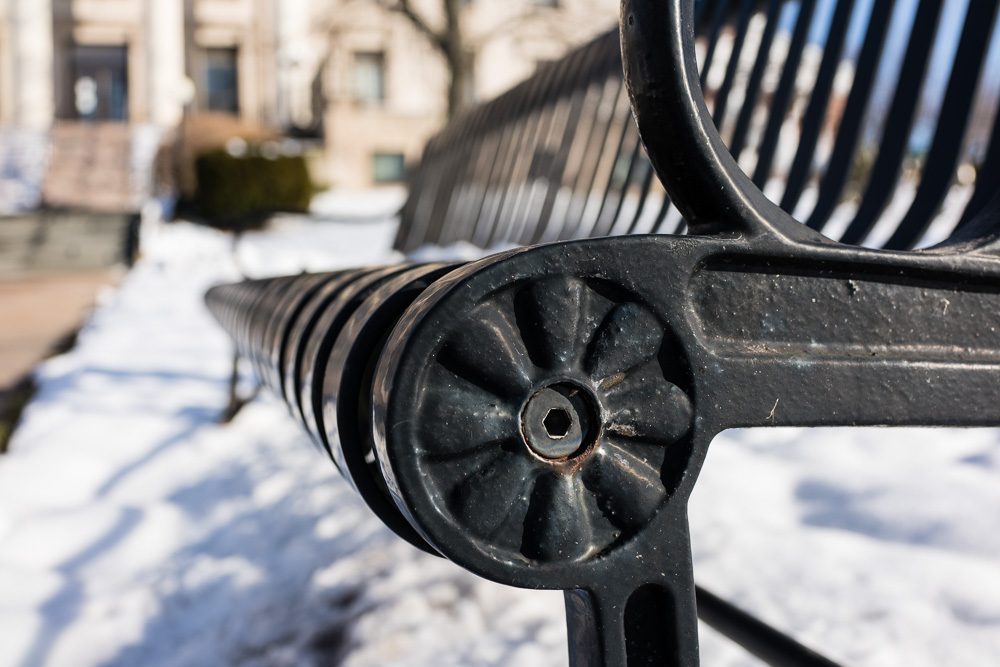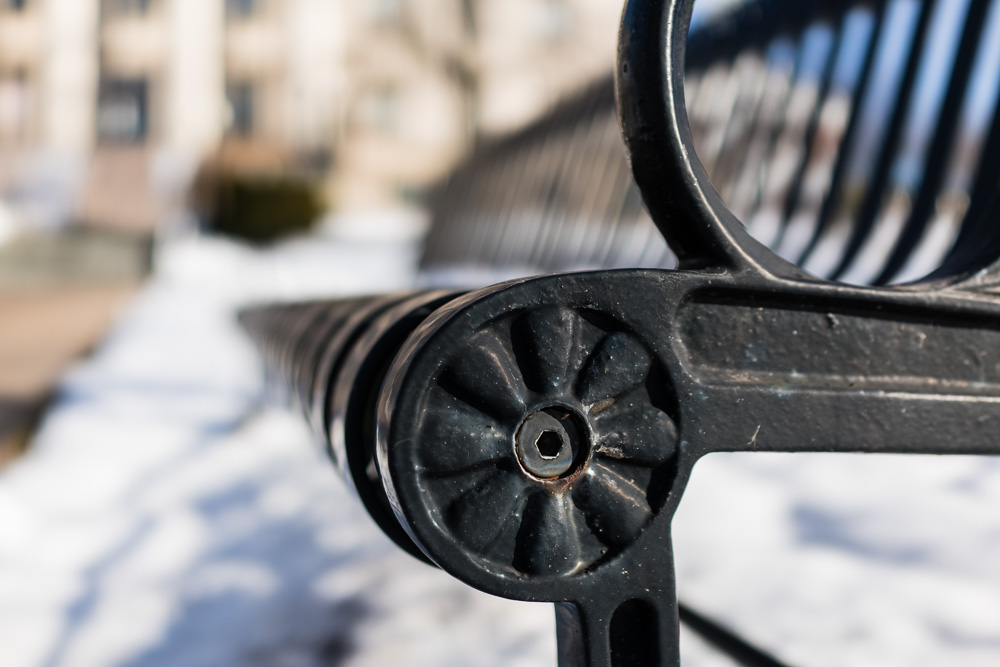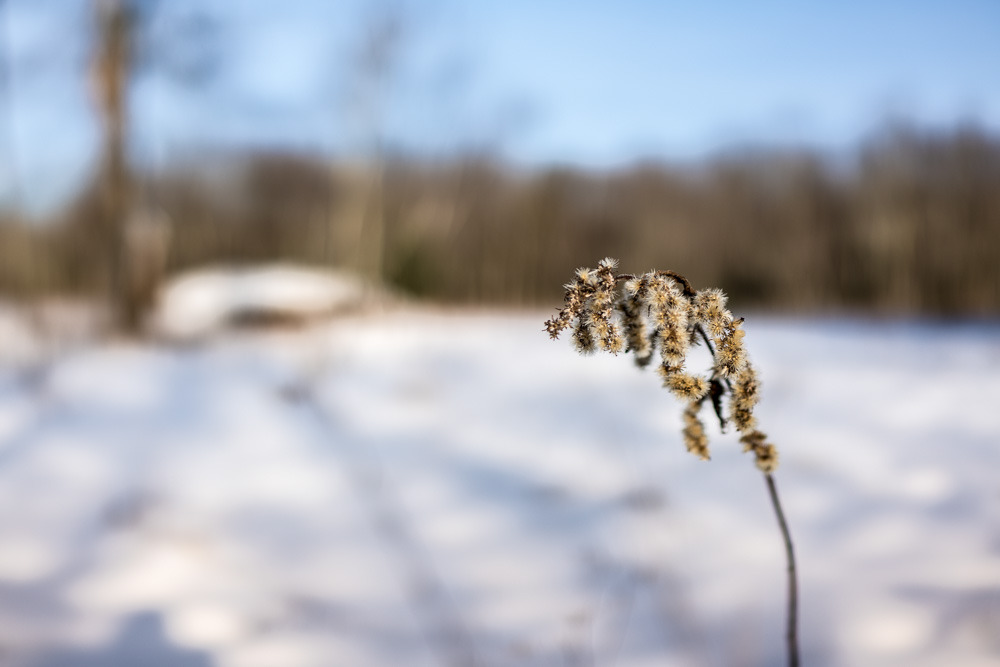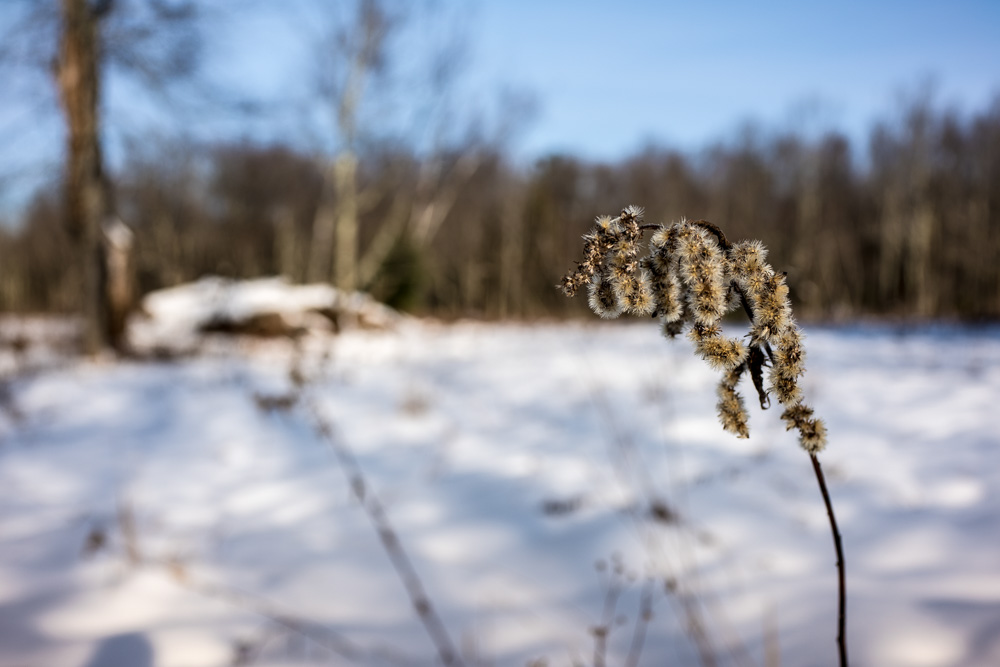 A few more random shots…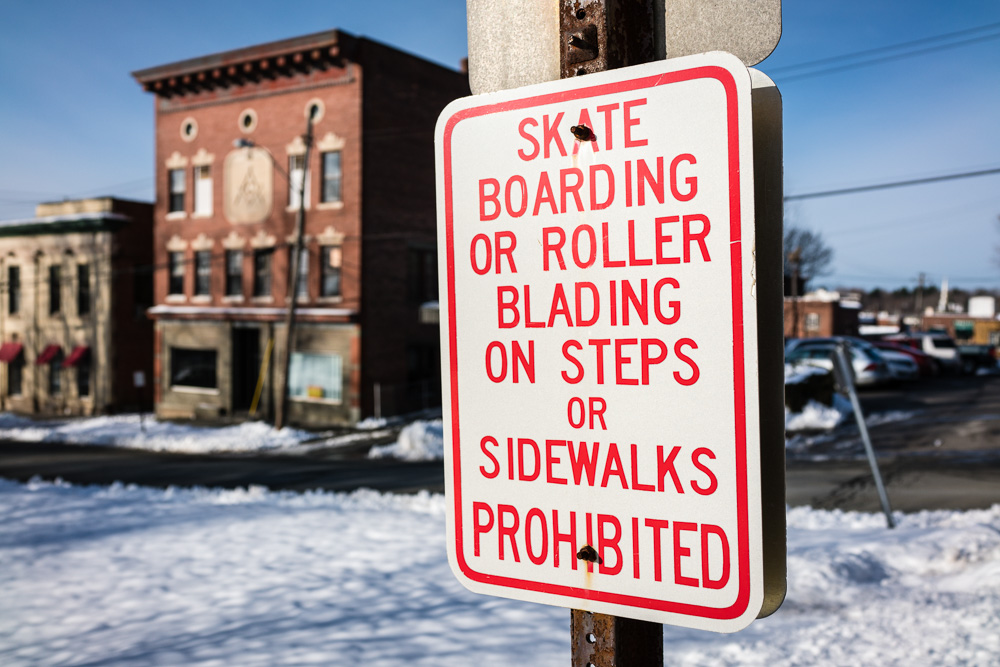 Note the lens distortion in this frame below of the rusty paint flaking railing…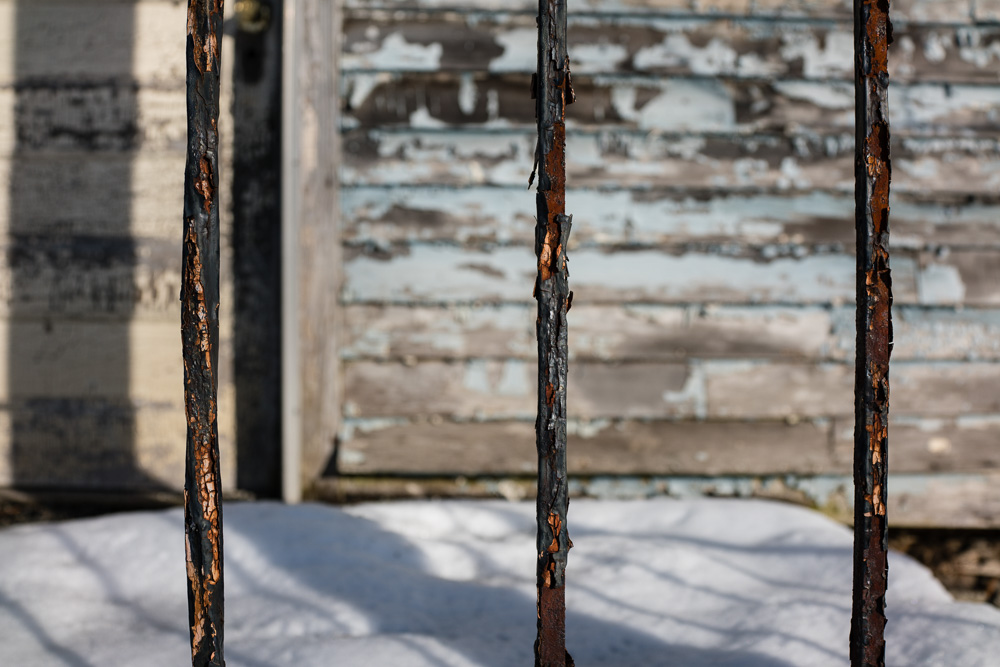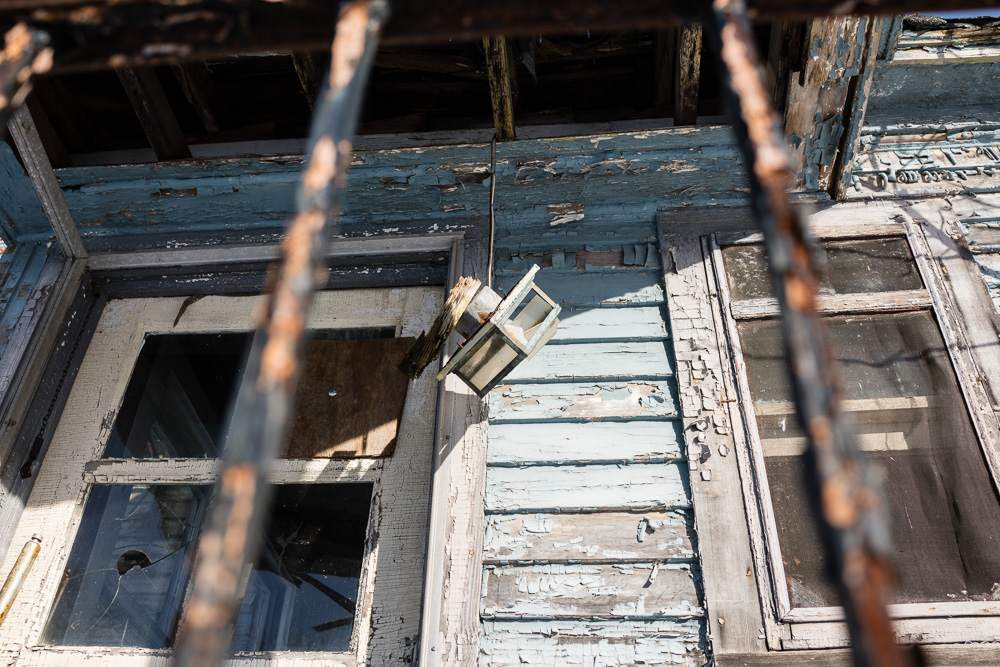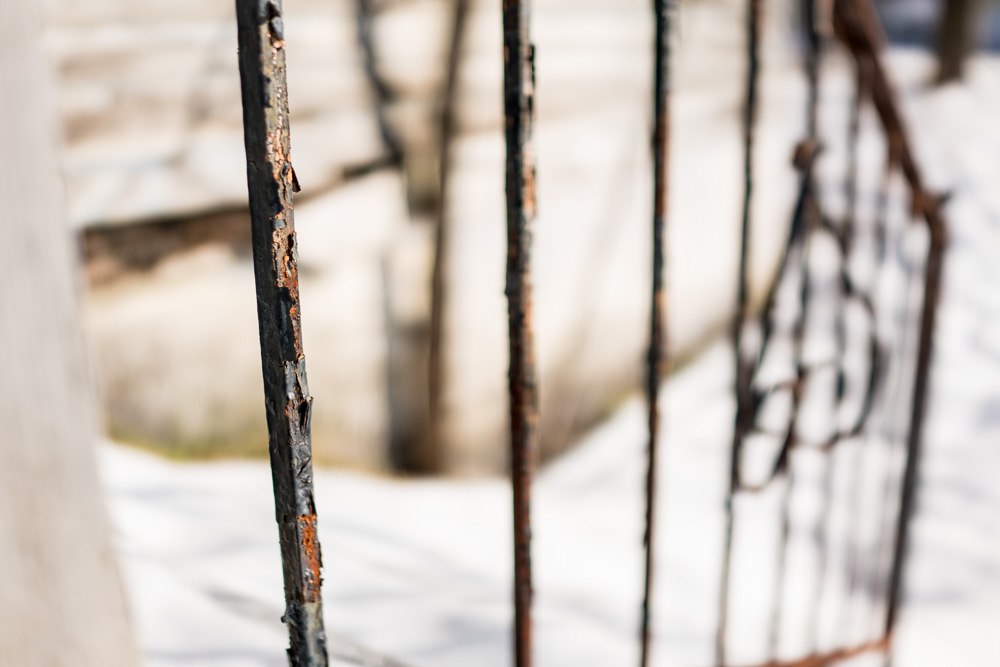 Raw Vs Edited
Next I will show a raw file, then a slightly edited version of the same file: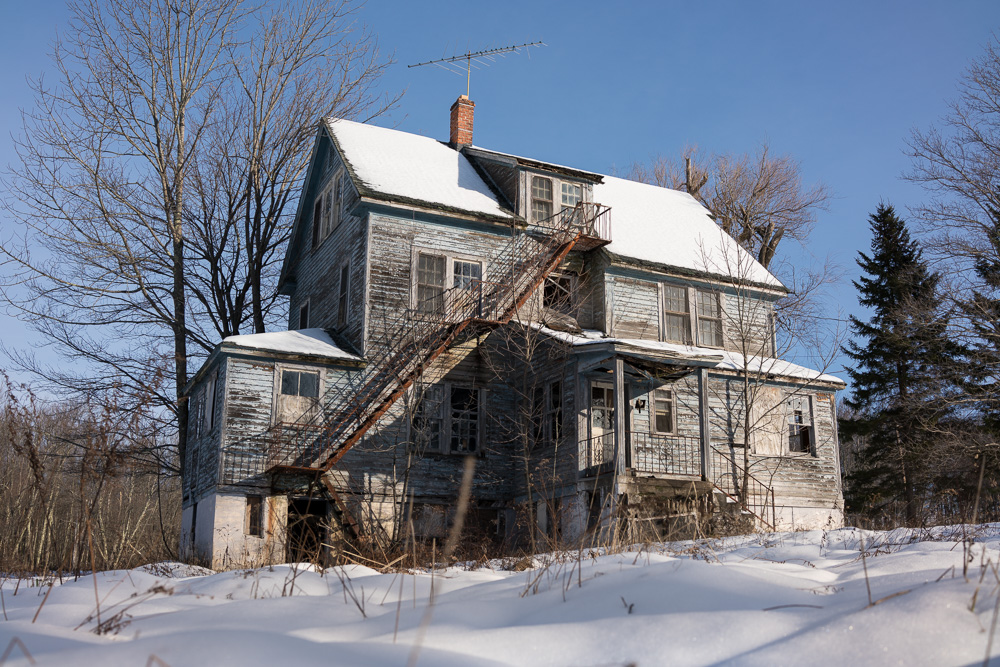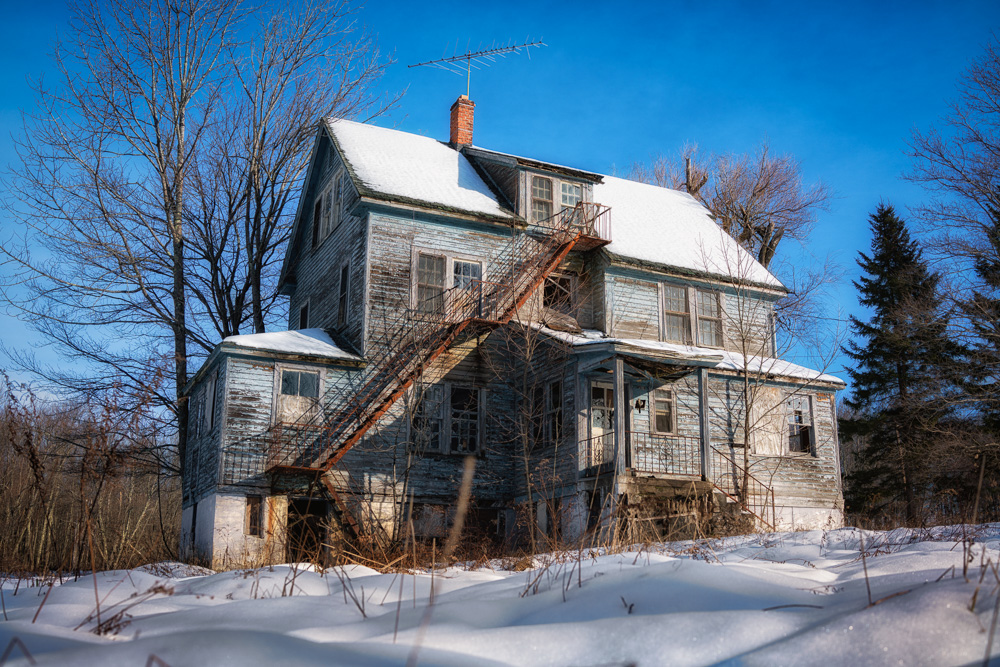 Here are a few more raw files vs an edited raw files: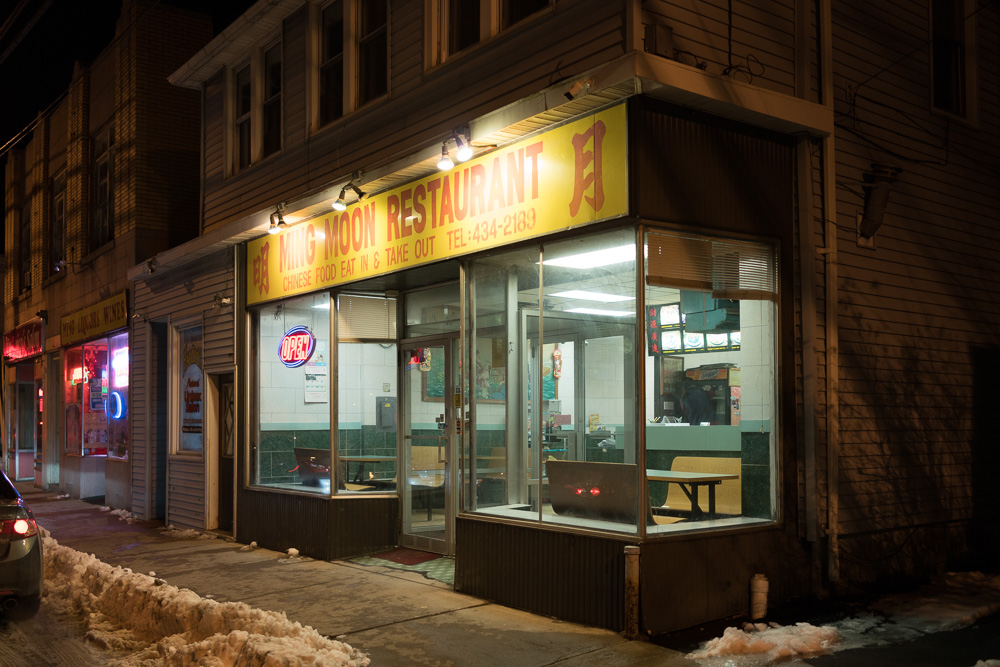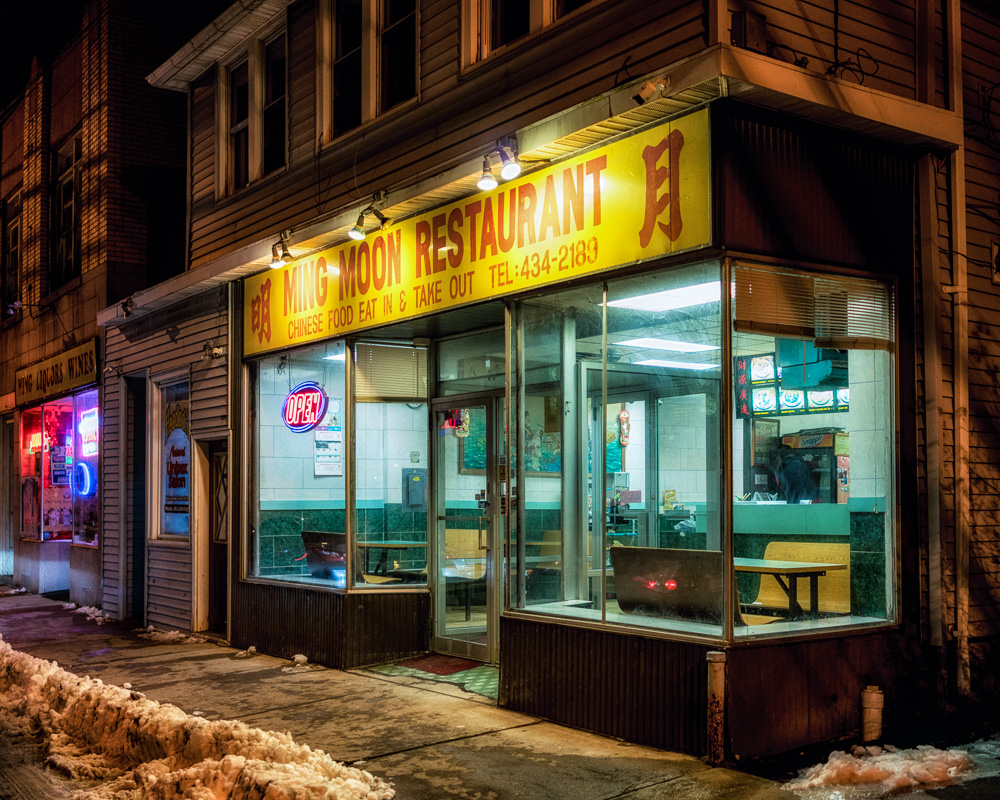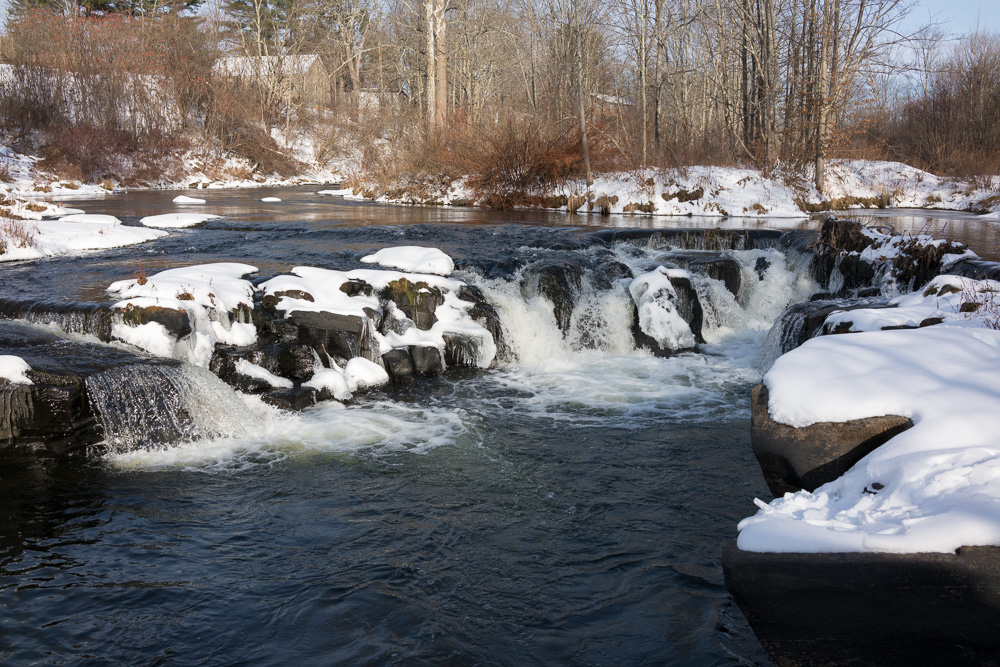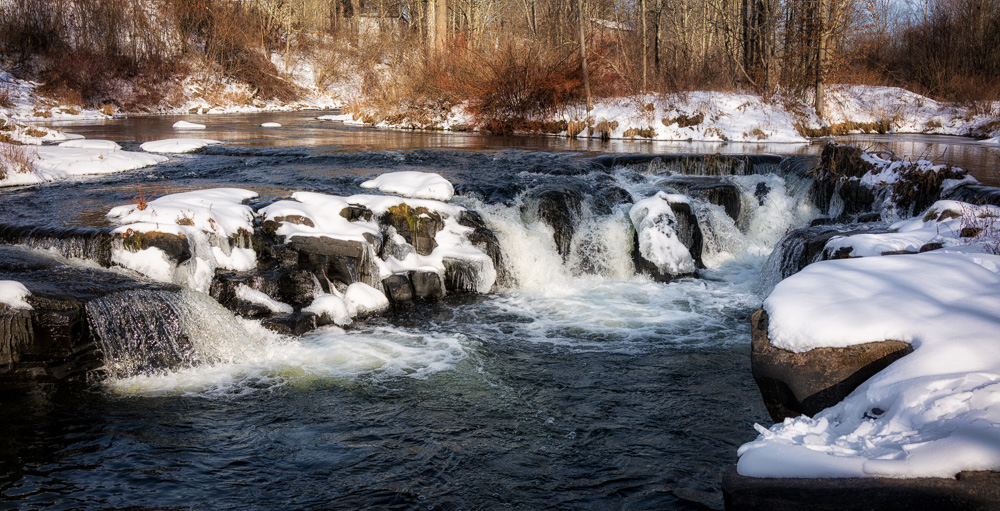 I really like this edited frame, and be sure to click on it for a higher res version via Flickr: [divider] Here are a few more snapshots I took the other day at the car dealer.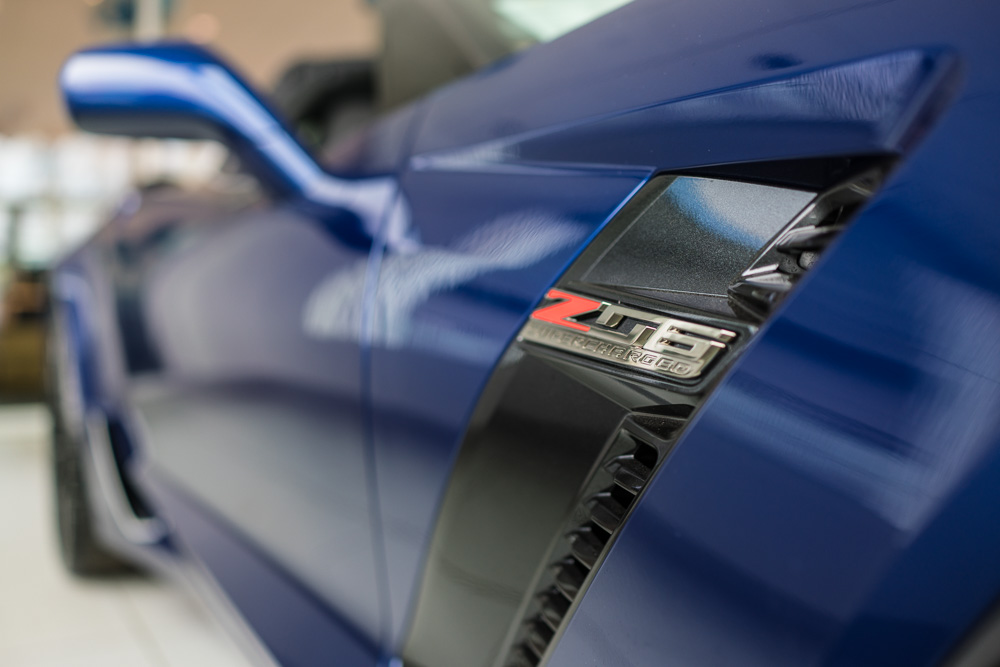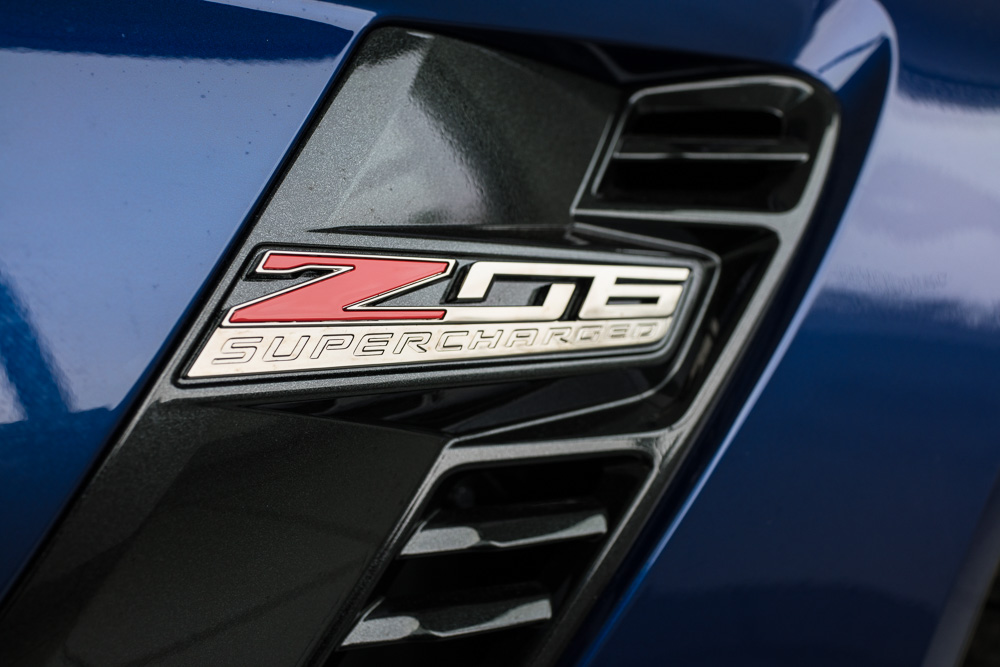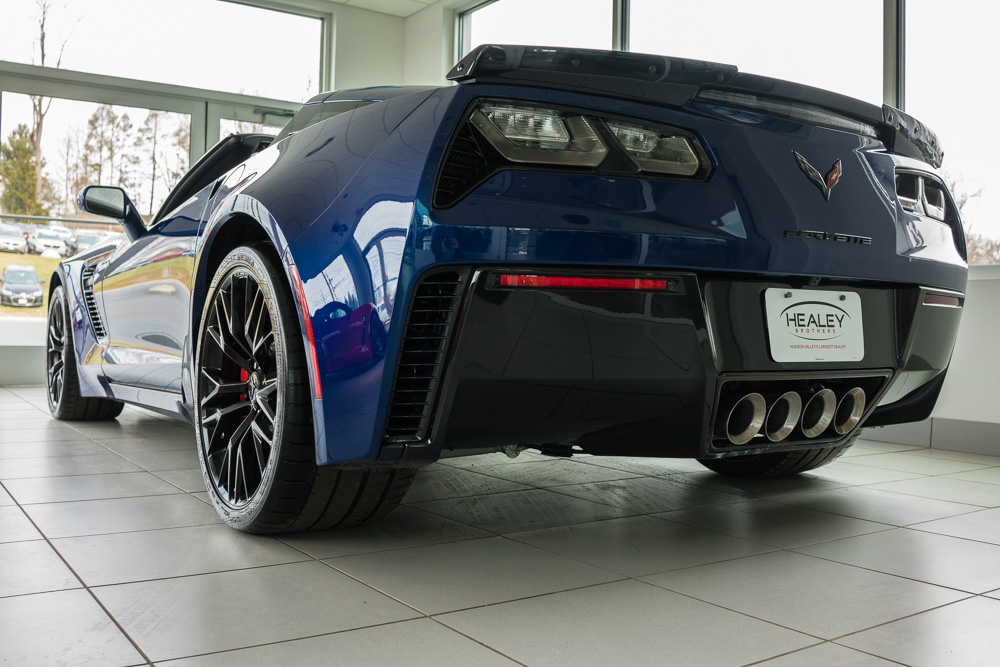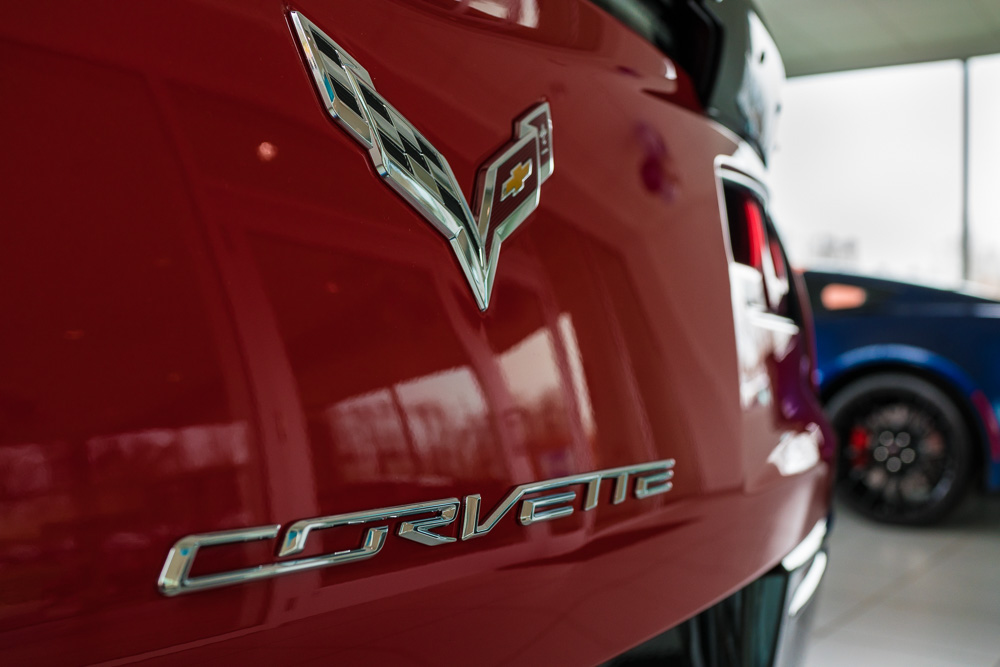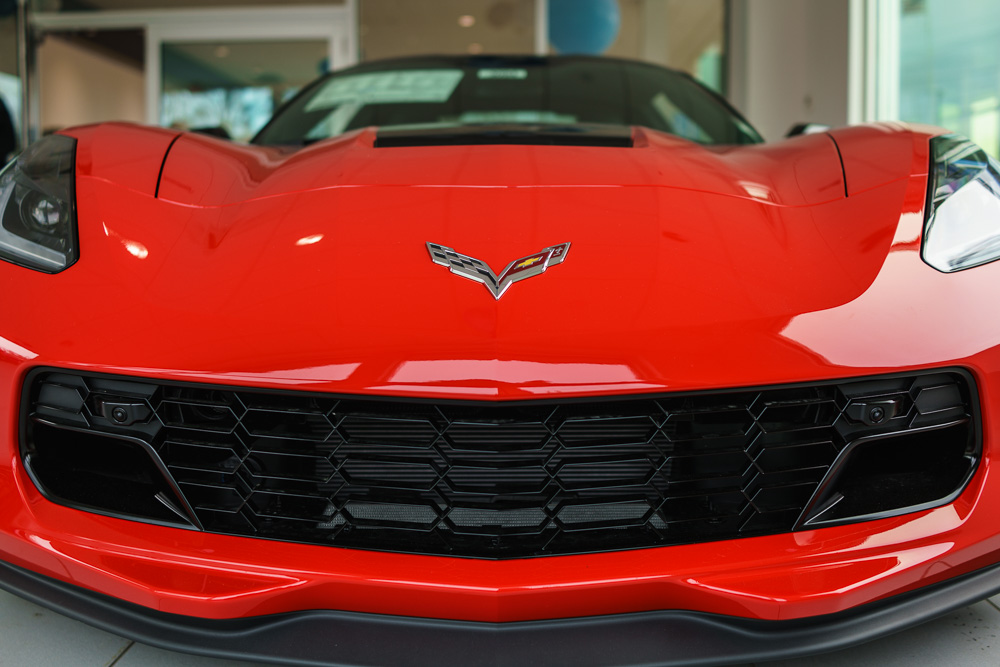 Lab Testing
For the sake of saving massive amounts of time I will not include all the lab test photos, because I covered them in great detail in the video review above, and at the end of the day you can compare with other cameras on other review sites way better than I can offer here anyway… DPReview for example offers the killer compare to another camera photo tools… I can't do that, so I don't feel the need to try and compare to them in that regard. I hope that makes sense and I can send files to you all if you like, no problem at all…. Just shot me an email or a comment below with info.
Max ISO Test
I focused on the train for this frame @ ISO 102400
It's certainly noisy when viewing at 100%, but for ISO 102400 I think it's really good overall.
Minimum Focus Distance @ Max f/2 Aperture
Sony RX1R II Accessories:
Power and Ergonomics:
Protection and Cleaning:
Expanding your Creativity:
Conclusions
As I said in the video review and above in the intro, this camera is certainly not for everybody. In fact, it's only for a select few that demand the best possible quality in the smallest possible form factor available. Pretty much just like all the RX-100 Series cameras as well. I really enjoyed using this camera and the quality output is outstanding in both video and photography. The lack of 4k is a downside, but the 1080 footage is excellent in my opinion.
Pros
Awesome quality in a super compact form factor considering full frame format. The pop-up view finder is awesome, and the tilting screen is very well designed. Focus speed has been greatly improved over the last model and it's very accurate based on my testing.
Cons
One of my biggest gripes with the RX1R II is the max shutter speed of 1/2000sec @ f/2. At f/4 for example the max shutter is 1/4000sec, so this does not make sense to me. Also, there is no built in ND filter, which makes shooting at f/2 in bright conditions difficult if not impossible without a ND filter of some kind. The cost of the camera is very high, and with a fixed 35mm lens the versatility is also very limited. Raw files are not as tack sharp as expected, but overall excellent.
Final Word
The Sony RX1R II is a lot of fun to use and offers some exceptional image quality in a very small and well made package. The images are a little softer than I would expect, but with 42mp to work with, this is not an issue that I would consider a deal breaker. Overall IQ is remarkable…. I really hope you guys got what you were looking for and please have a great day! Please feel free to ask questions and comment below as always 😉 Jay