90
The Best Pro Grade Ultra Compact Powerhouse Camera to Date
Check Current Prices @ BHPhoto
The RX100 VII is the latest and greats ultra compact pro grade camera from Sony. The RX100 VII features the same 24-200mm f/2.8-4.5 Zeiss lens that the predecessor RX100 VI offered, but it now has a mic input, 20 FPS blackout shooting like the Sony A9, and even better autofocus abilities.
In addition when recording in 4k video the RX100 VII now offers "active mode" stabilization which is better than just the "standard mode" which the RX100 VI offers. Standard is only optical stabilization where active offers some digital intelligence which really helps! Also, the 5 minute record limit can be circumvented by enabling the high temperature cut off option in the menu. So, the RX100 VII can now record until the battery dies is most cases, unless working in higher temp environments of course.
The RX100 VII also offers interval shooting which is awesome for making timelapse videos!
The mic input is the biggest deal to most people I would say, but the other new features are also a welcomed improvement.
Since the RX100 VII offers the mic input I did test the camera out for vlogging purposes as you will see below in the Vlogging test video. Here is a closer look at the new Mic Input and what the camera can look like when set-up for a vlogging purposes. This photo is from Sony, but I will show you my rig set-up that I was using down below in that section of the review.
Anything Missing?
Unfortunately the RX100 VII does not have a built in ND filter like the RX100 VA which I reviewed Here >>
When comparing to the RX100 VA in particular, the RX100 VI and RX100 VII are missing the built in ND filter which is disappointing. I really enjoyed that feature for slowing the shutter speed down. This is awesome for video and also great for photography. I used that feature a lot on the RX100 VA when I wanted the water to have that extra silky smooth look. In addition the lens having more range comes at a cost as far as max aperture speed which translates into low light performance. The RX100 VA has a 24-70mm f/1.8-2.8 effective lens, which is better for low light situations so the RX100 VA has the low light advantage.
Also the minimum focus distance is larger on the RX100 VI and RX100 VII when compared to the RX100 VA. We are talking about 1.97″ / 5 cm on the RX100 VA vs 3.15″ / 8 cm on the RX100 VII. When it comes to close up photography, this is a significant difference worth noting and again advantage goes to the RX100 VA.
Sony RX100 VII – Key Features:
20.1MP 1″ Exmor RS BSI CMOS Sensor w/ DRAM chip
BIONZ X Image Processor & Front-End LSI
ZEISS Vario-Sonnar T* f/2.8-4.5 Lens
24-200mm (35mm Equivalent)
Fast Hybrid AF System with 357 Points
Real-time Tracking and Real-time Eye AF for Humans and Animals
20fps black-out free (Sony A9 Technology)
Single Burst Drive mode at up to 90fps
UHD 4K30p Video with HLG & S-Log3 Gammas
4k Active Steadyshot
default 4k video limited to 5 minute clips
4k Video clips at new High Temp Mode can record much longer
No Built in ND Filter
Microphone Jack
Interval Shooting – Time-Lapse
HFR Mode for Full HD Video up to 960 fps
0.39″ 2.36m-Dot OLED Pop-Up EVF
3.0″ 921.6k-Dot 180° Tilting Touchscreen
ISO 12800
Minimum Focus Distance = 3.15″ / 8 cm
Battery = NP-BX1, 3.6 VDC, 1240 mAh
Weight = 10.62 oz / 301 g (Body with Battery and Memory)
Price = $1298 US @ BHPhoto 
Sony RX100 VII – Camera Photos
I took a bunch of photos of the RX100 VII while I was reviewing it over so you can get a closer look at the goods 😉 Be sure to click on the images for a larger view if you like!
Sony RX100 VII Review – Youtube Version
Here is my Sony RX100 VII review "youtube version", and be sure to scroll down for all the sample photos, links to tutorials, recommended accessories, and much more!
Lab Testing Photos
These Sony RX100 VII ISO test photos were all taken in raw quality so you can see exactly what the 1″ Exmor RS Sensor produces in the Sony RX100 VII.
Here is the full scene @ ISO 100 and ISO 12800 and below that are the 100% Crops. Also, in these ISO sample photos you can see the lens does suffer from a little distortion when looking at the horizontal lines towards the top of the scene. It's not to bad though and in the real world and won't cause much of a problem unless you are shooting bricks and things like that and need perfect lines at close range. This can also be easily corrected in a program like Adobe Lightroom as well.
Be sure to click the images for a closer look!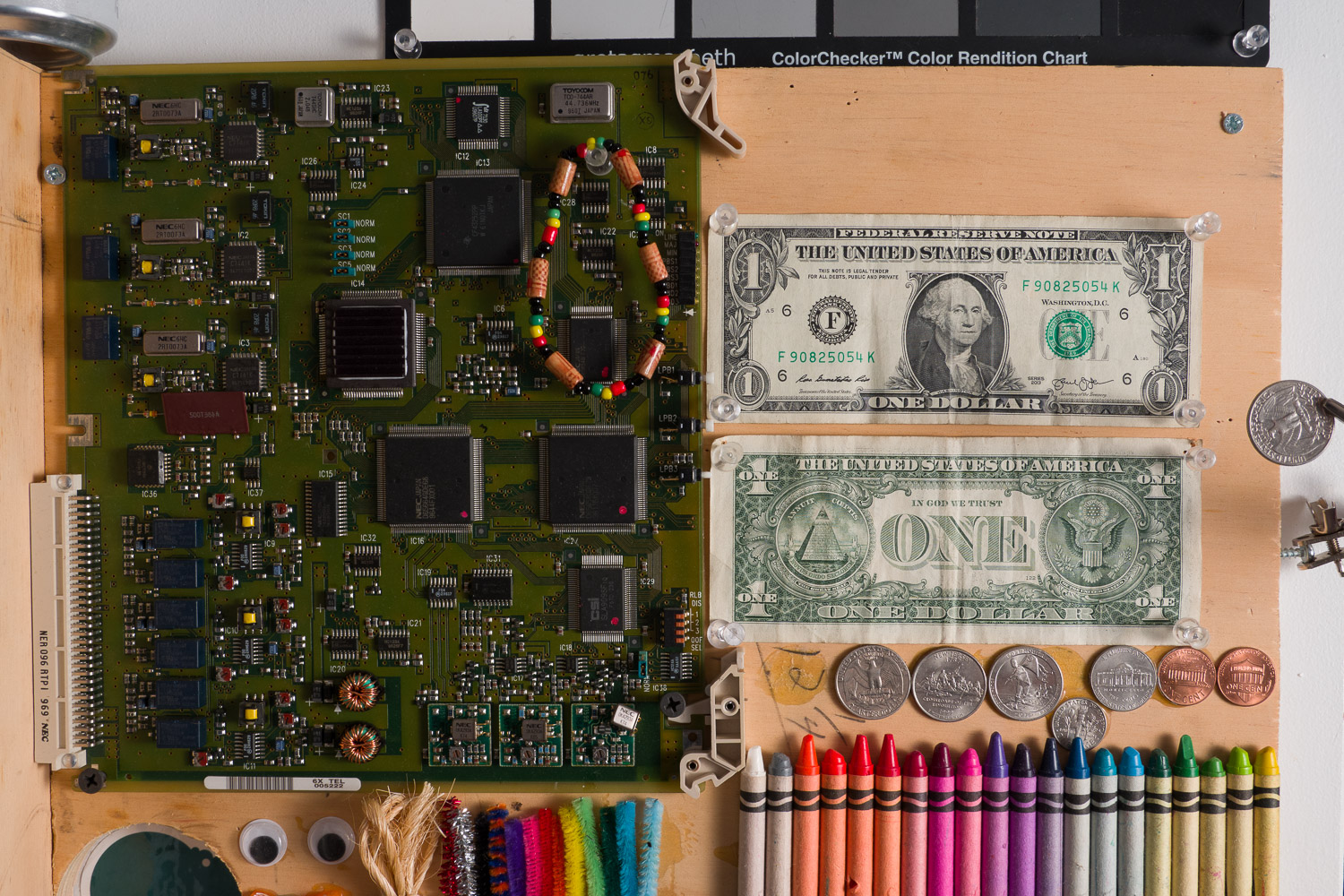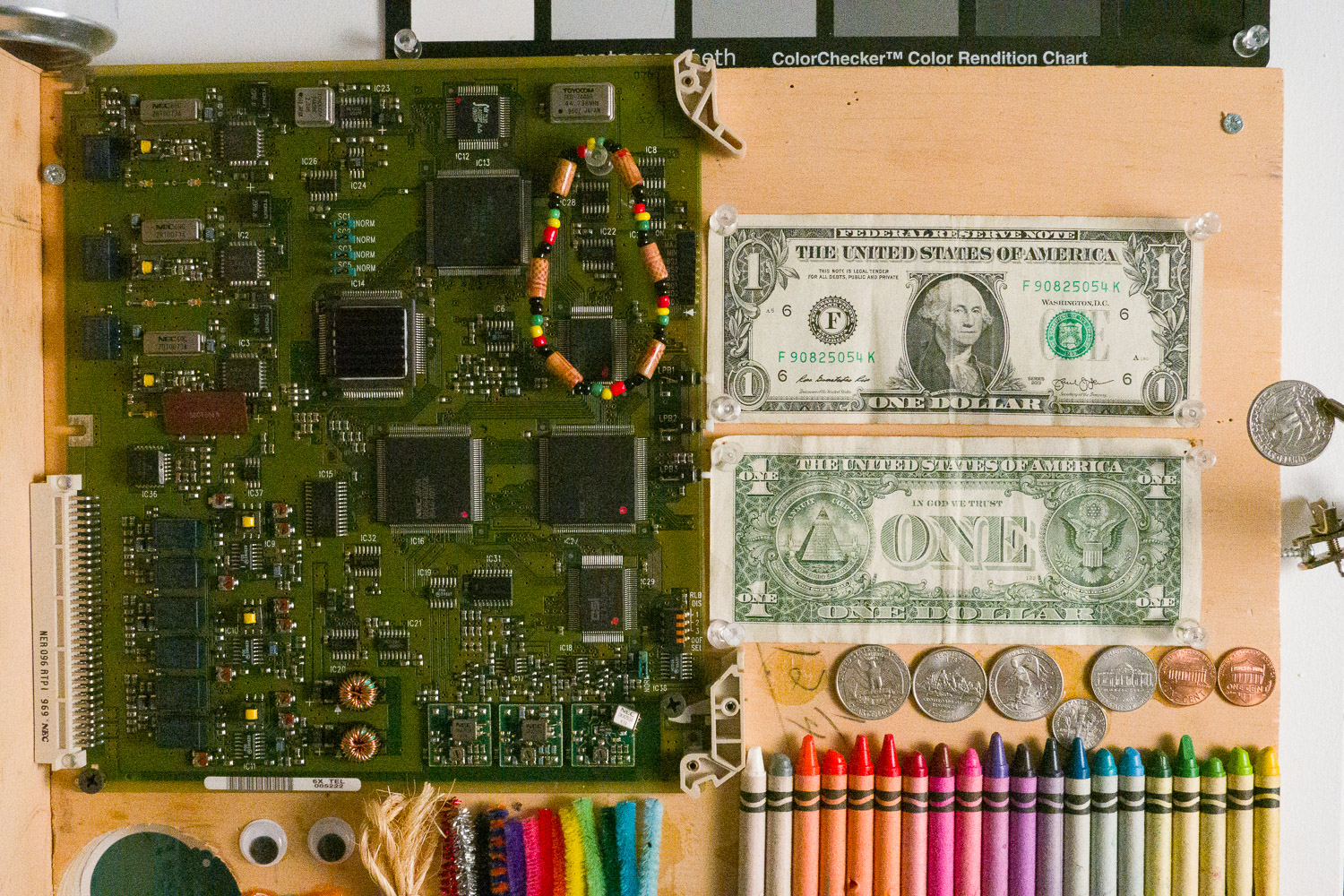 RX100 VII – Zoom Range and Sharpness Test
Again, these were taken in raw quality and be sure to click on the photos for a closer look.
9mm which = ~24mm effective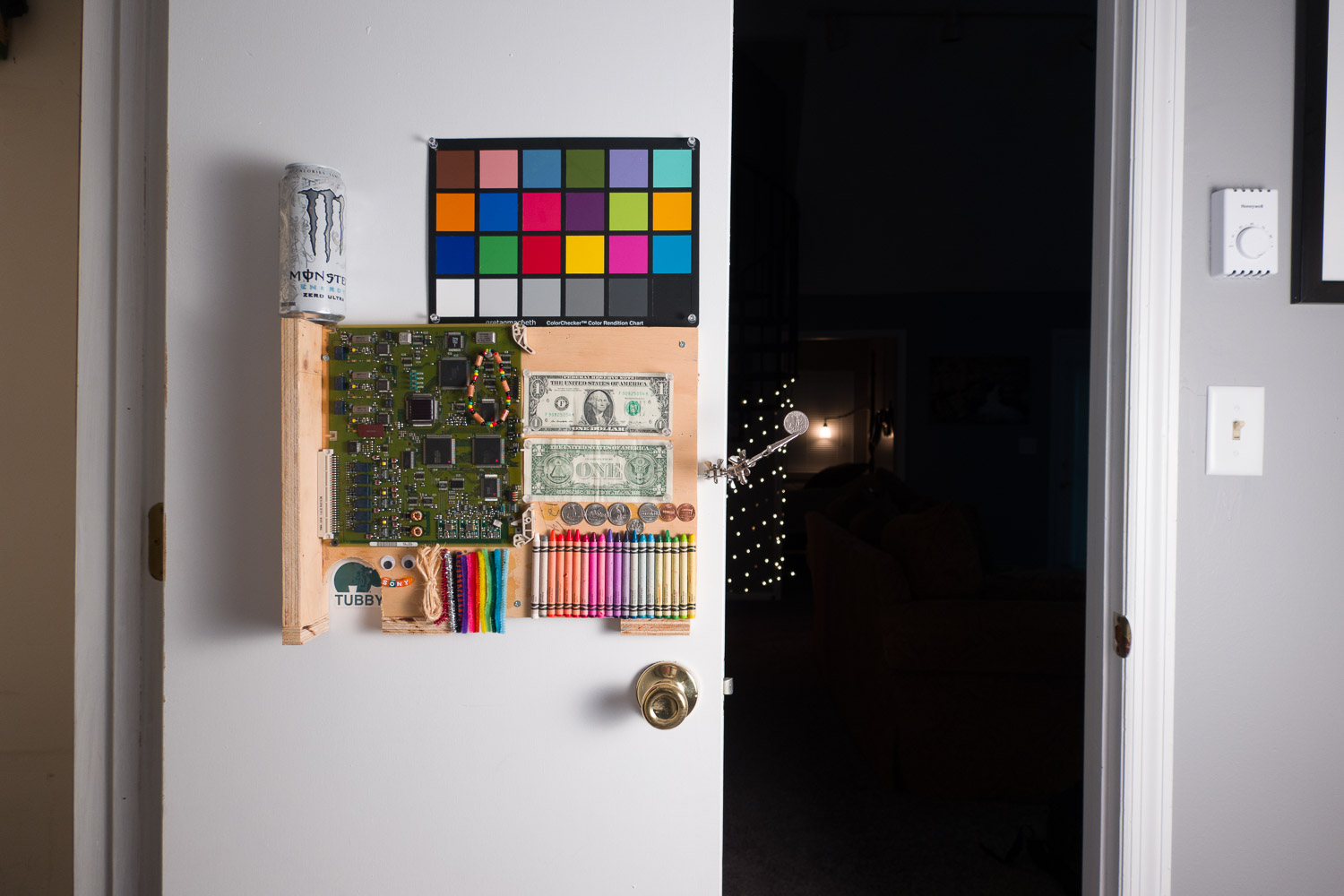 19mm which = ~50mm effective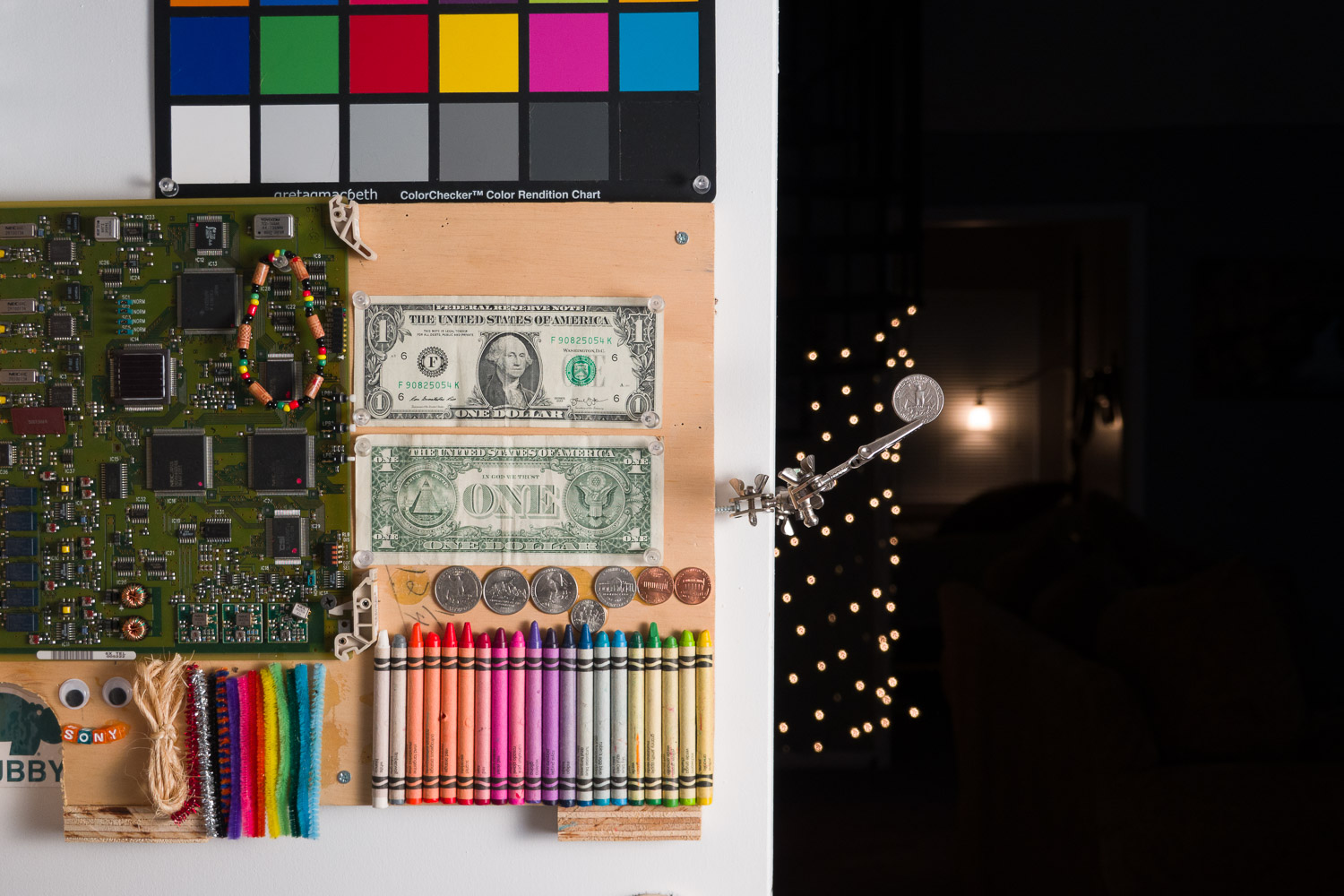 36.7mm which = ~100mm effective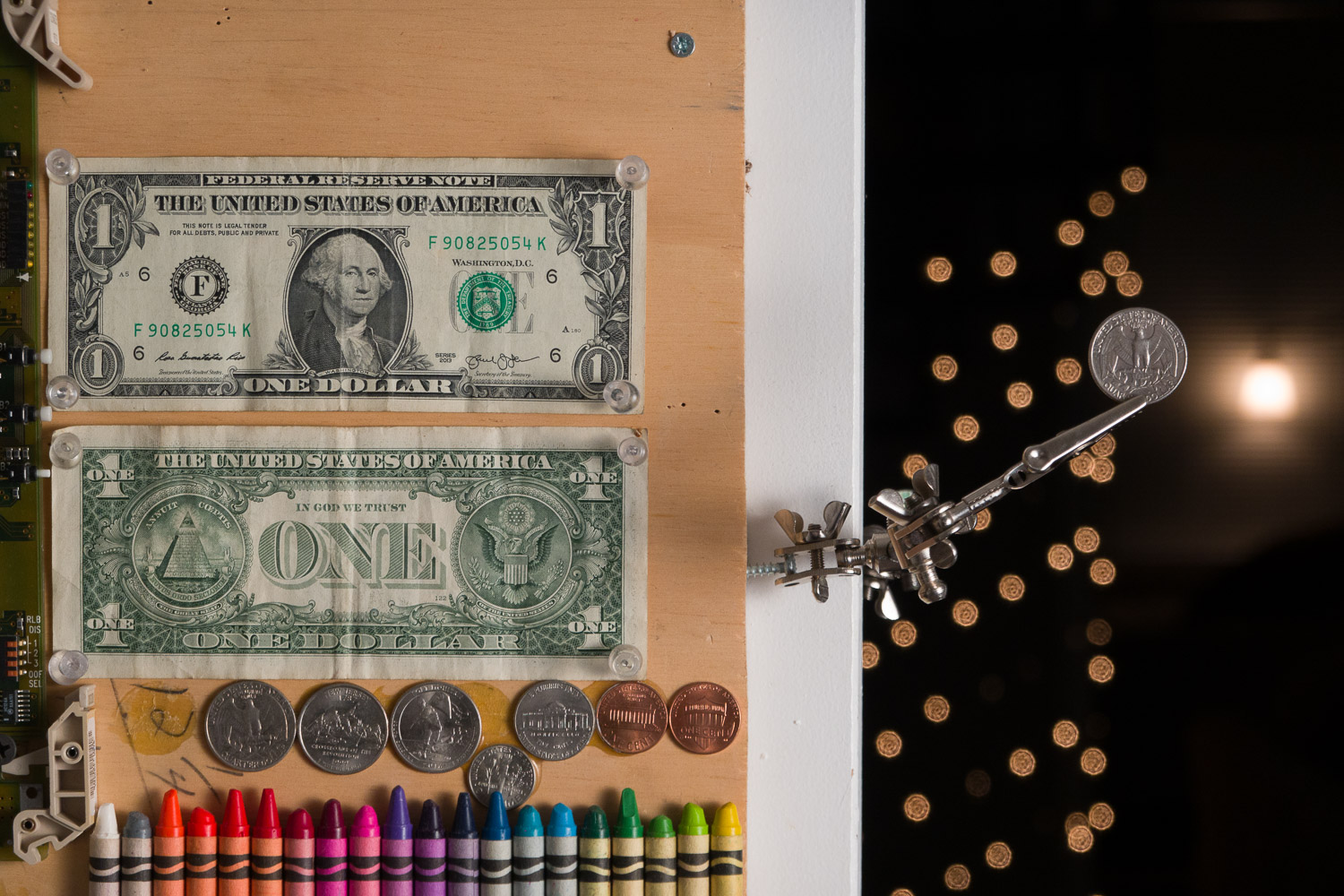 72mm which = 200mm effective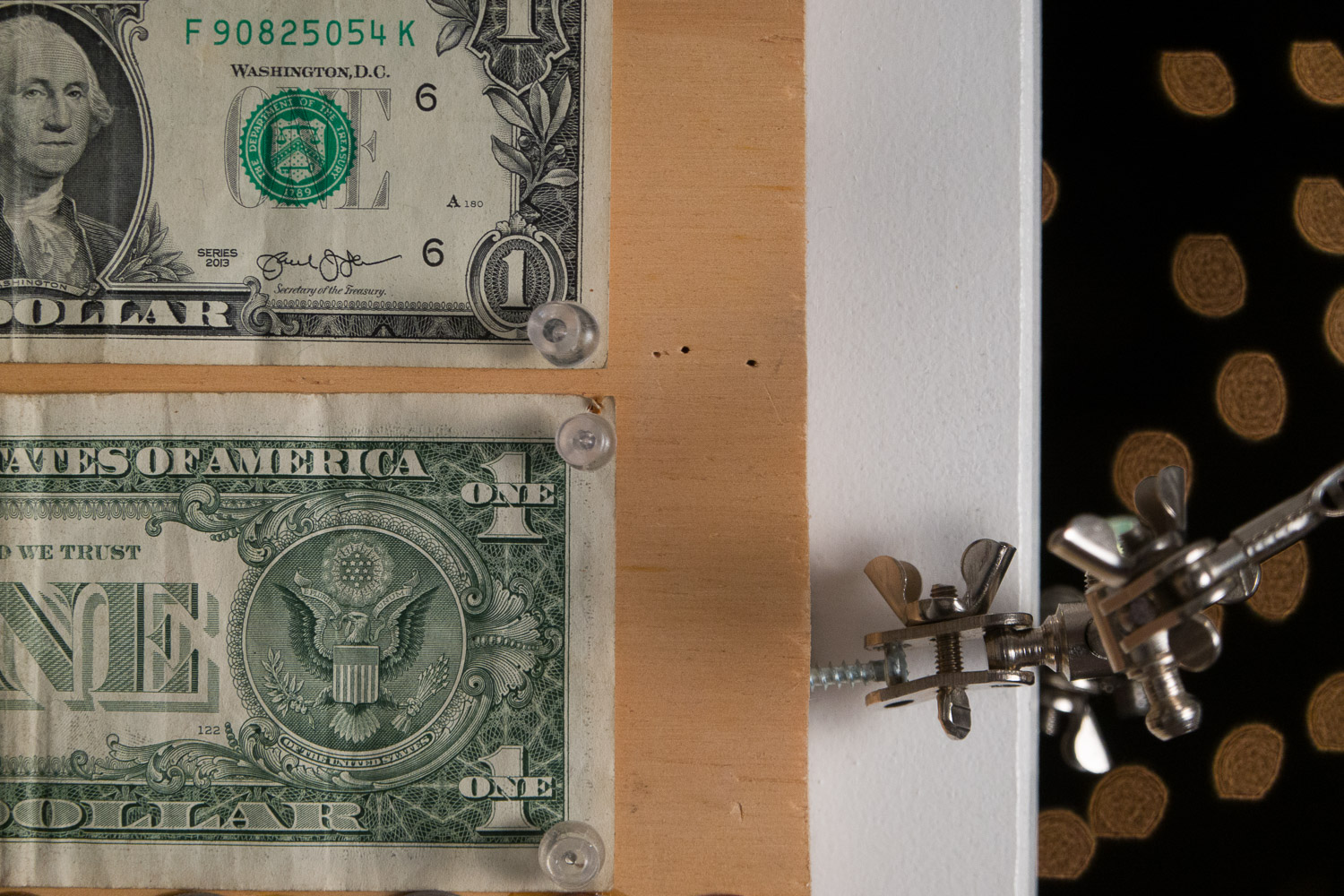 Sony RX100 VII – Minimum Focus Distance Testing
The minimum focus distance for the Sony RX100 VII is 3.15″ to Infinity / 8 cm to Infinity on the wide end at 9mm (24mm effective) and 3.28′ to Infinity / 1 m to Infinity on the telephoto end at 72mm (200mm effective)
9mm – 24mm effective @ 3.15″ or 8cm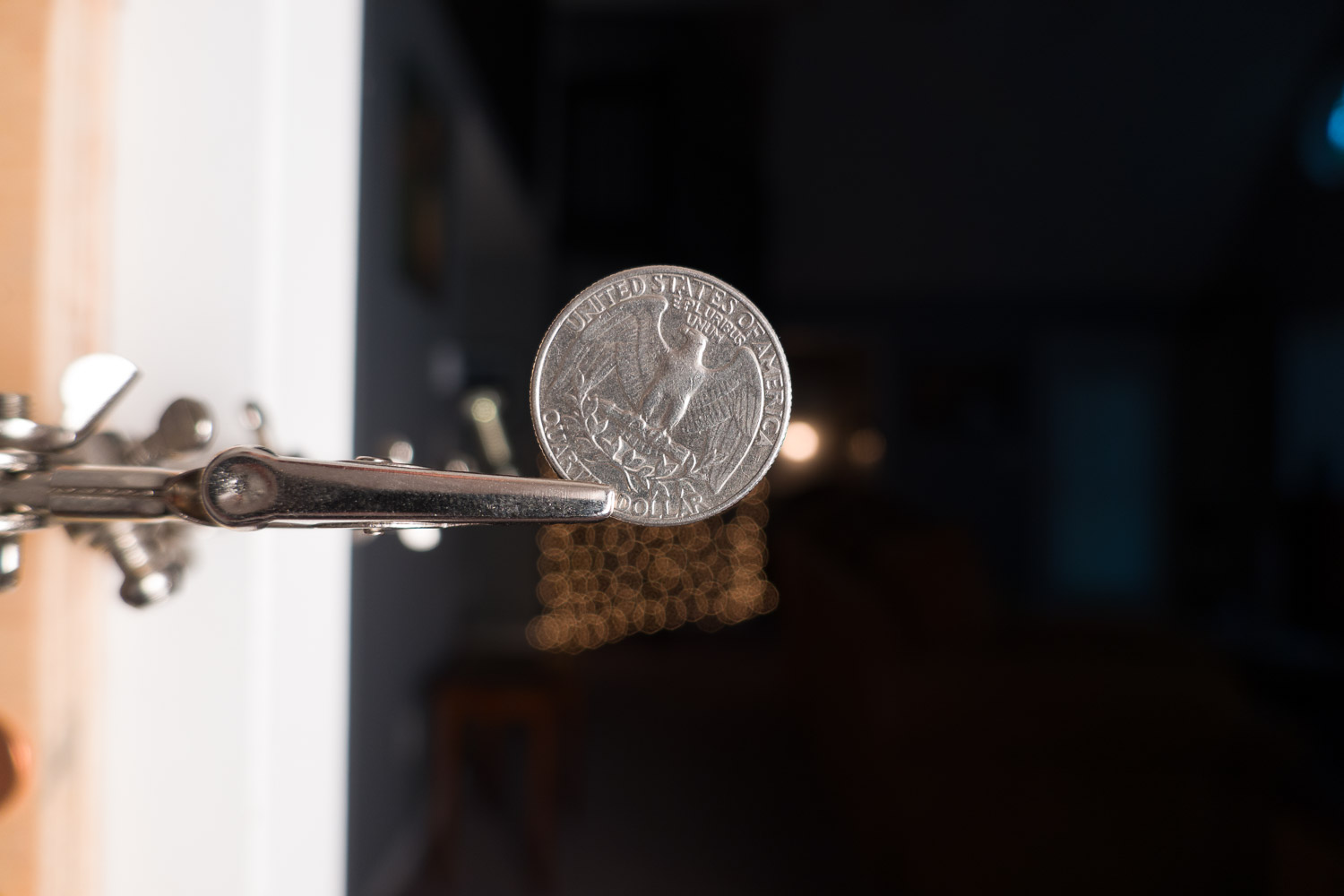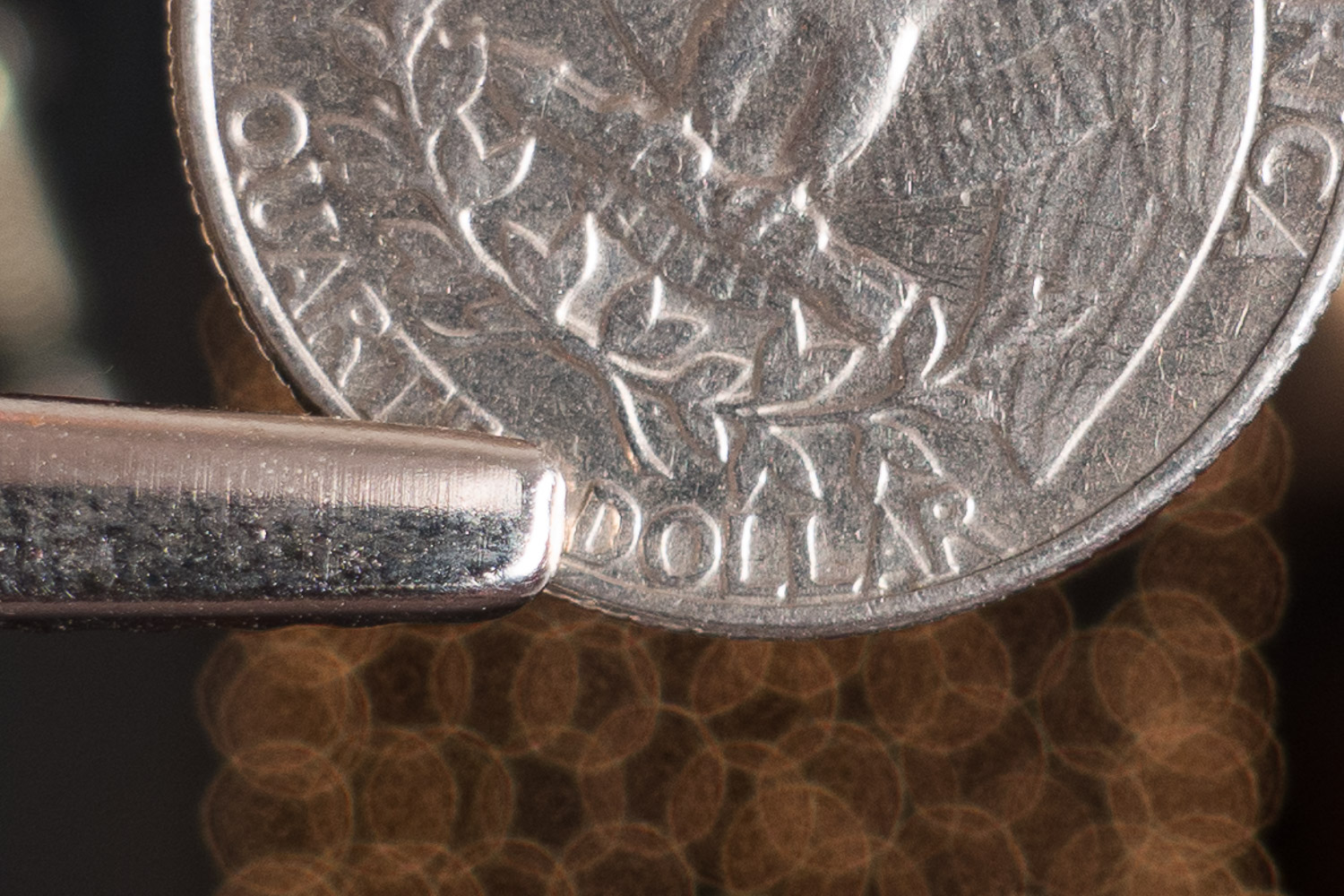 72mm (200mm effective) @ 3.28′ to Infinity or 1 m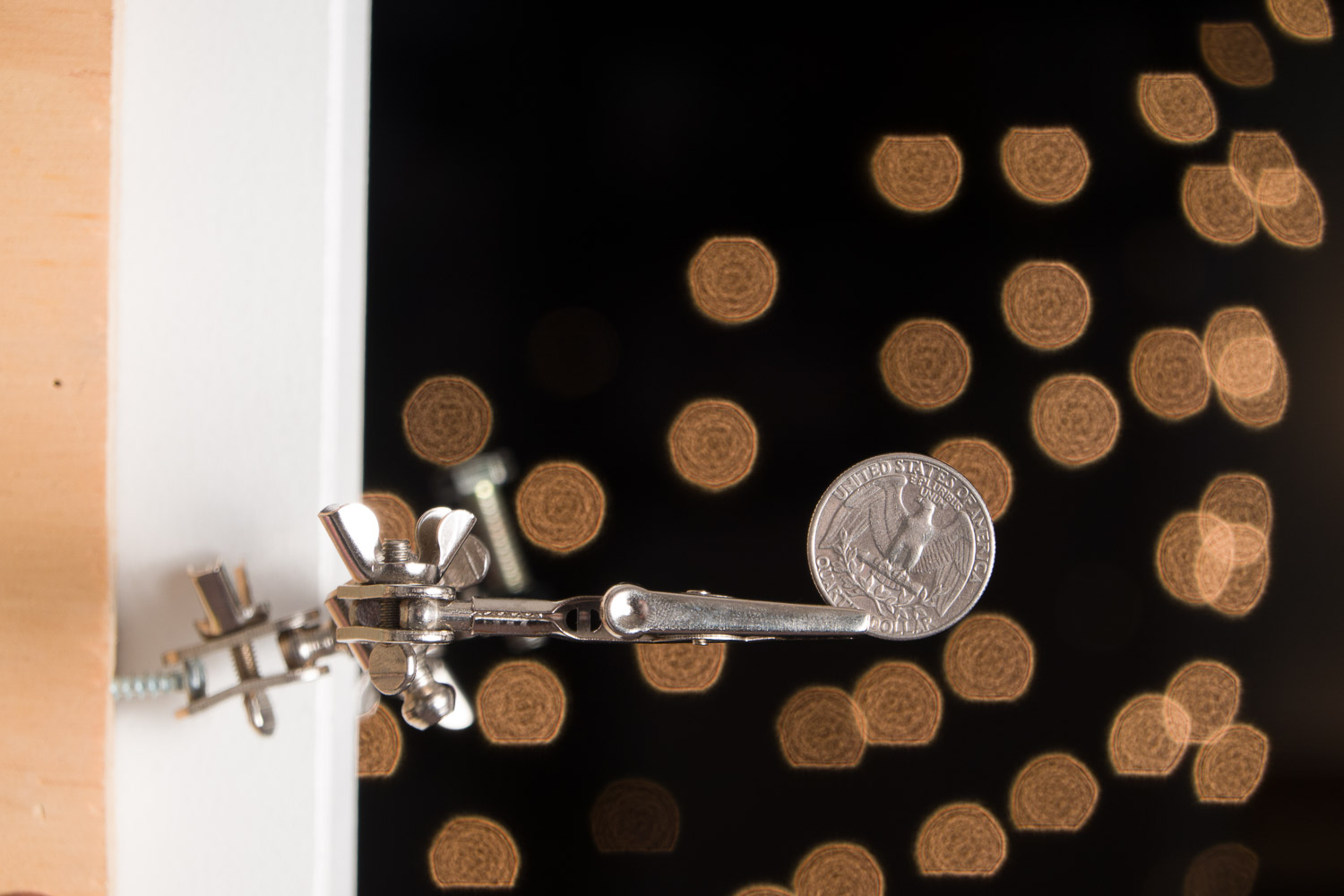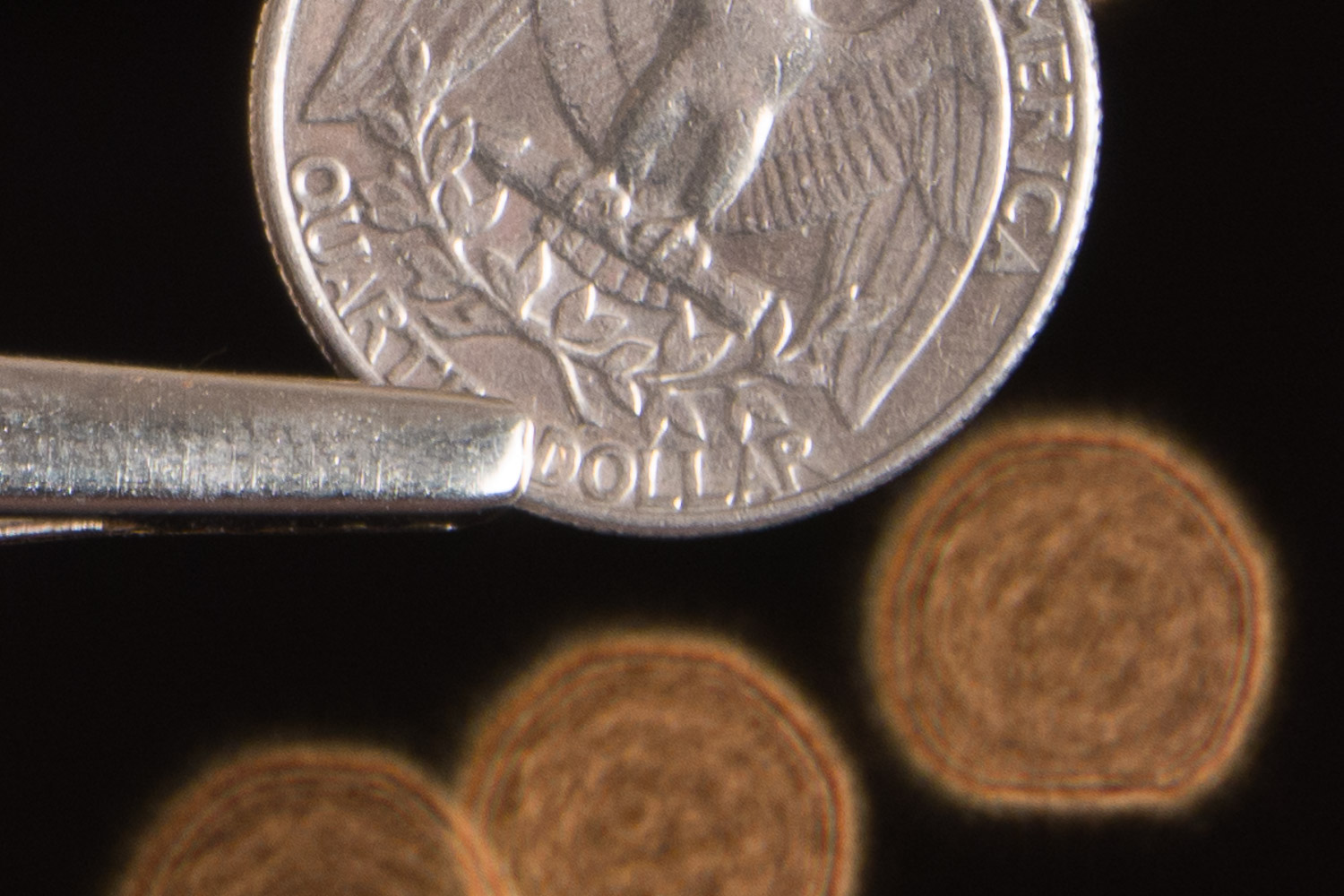 Real World Photos
Actions Sample Photos
Sample Auto HDR Photos