My Sony RX1 Review | Full Frame Point and Shoot | Real World Perspective
In this Sony Cyber-shot RX1 Review I will go over everything you need to know with High Res Sample Photos, Video, and lots of Real World Style Testing.
The Sony DSC-RX1 is packing a full frame format image sensor and a Zeiss 35mm f/2 lens. Together, the sensor and lens combination is capable of producing some of the best image quality I have ever seen on a a point and shoot style camera! In fact, the image quality is noticeable better than my Canon 5d Mark II. The camera body is extremely well made with pro quality written all over it. From the battery door, to the manual dials, to the LCD screen on the back, to the pop-up flash, the DSC-RX1 is a Pro grade point and shoot style camera. Designed for the hardcore photographer looking for the best image quality possible in a relativity compact package.
Sony RX1 Overview
The new Sony DSC-RX1 is the world's first 35mm compact digital camera, with a small camera body that houses 24.3MP full-frame sensor. The RX1 has a built-in 35mm f/2.0 Carl Zeiss Sonnar T lens and the can impressively shoot up to ISO 25,600 fairly clean. The full frame image sensor is physically much larger than an APS-C sized sensor found in the Sony Nex-7.
So, what this means is the surface area of the full frame sensor itself is much larger, which allows for the individual pixel sensors to be larger. Much less pixel density per square inch pretty much. Bottom line, the full frame Sony RX1 sensor should have better high ISO performance, and dynamic range, compared to smaller sensors cameras. In addition to that, the depth of field and perspective that the full frame sensor offers is different and very appealing to the eye. Separating objects is relatively easy on a full frame sensor equipped camera like the RX1. Even a though the 35mm lens is a relative wide-angle, the fast f/2 aperture does the job well for helping creating separation between subjects and backgrounds.
Sony DSC-RX1 Key Features:
Full-frame 24MP Sensor
35mm f/2 Zeiss lens
Full HD 24p video with manual control and audio output
Max. ISO 25,600 Claimed AF speed of 0.13 sec
Full-resolution burst rate 5fps
3 dedicated rings for aperture, focus, and macro
Quick navigation and control shortcuts
MR mode recalls up to 3 preferred setting combinations
9 iris blades for good Bokeh
Multi-interface shoe for flash, light, microphone
3-inch 1,229k dot LCD monitor
Auto HDR capture
Two aspect ratios
Built-in flash (GN6)
Weight = 1.06 lb / .48 kg
RX1 Build Quality and Design
I go over the RX1 in detail in the hands-on HD video below, but here are some high Res photos of the camera itself first from the "Lab". The Sony DSC-RX1 has Pro Grade build quality as you will see in these high res photos below. The machining is top-notch and the tolerances are extremely tight at the seams. The body is all metal and it feels like a little brick in your hands. The camera weighs in @ 17 oz (782g), which is just over one US pound. Not exactly lite, but not really that heavy either.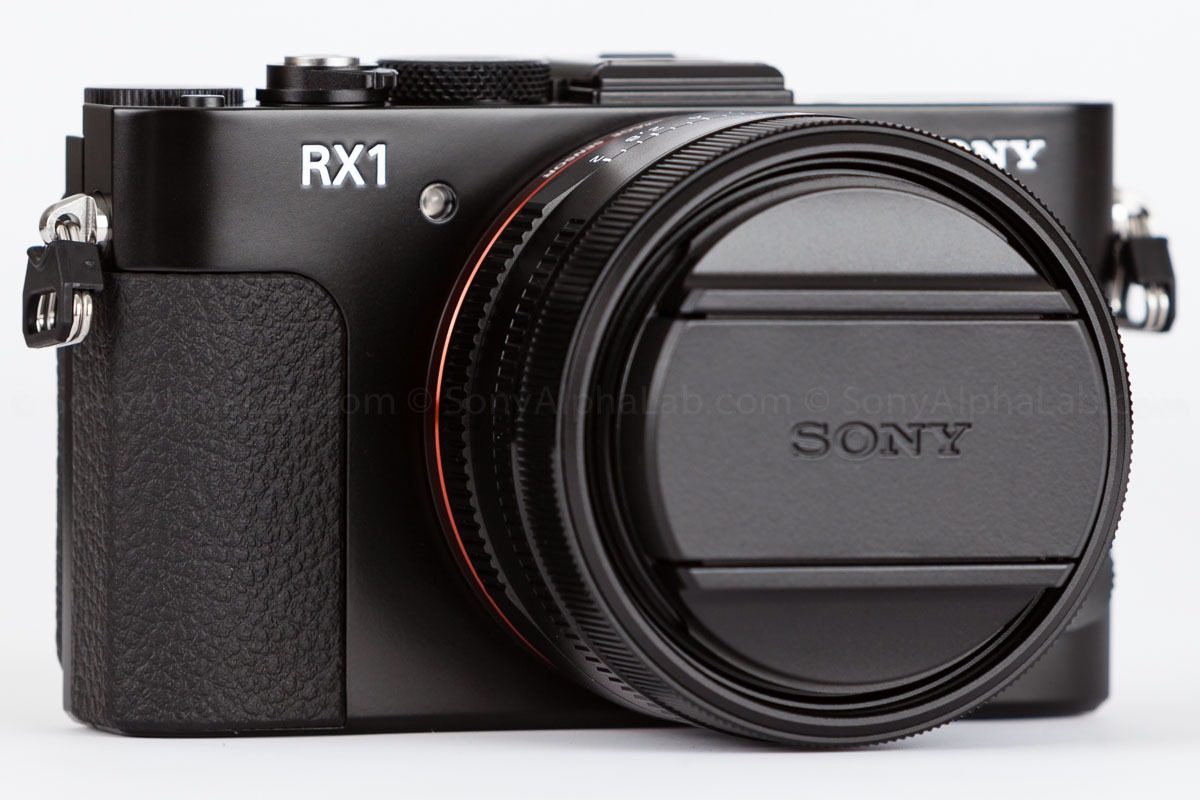 The RX1 comes with a great lens cap that is machined out of metal and locks on very easily and very securely. It actually makes me wonder why Sony can't make a better plastic cap to replicate this cap for their other cameras, but then again, the pro stuff really should be better 😉 The lens cap actually has a bit of weight to it when you hold it in your hand, and the spring tension is just right on the clips. Really well done Sony and a pleasure to use! I very rarely have a good thing to say about lens caps, because most of them suck, and either fall off or are impossible to get on. Sony got it perfect IMO, and although it may be a minor accessory to the whole package, it shows the attention to detail given.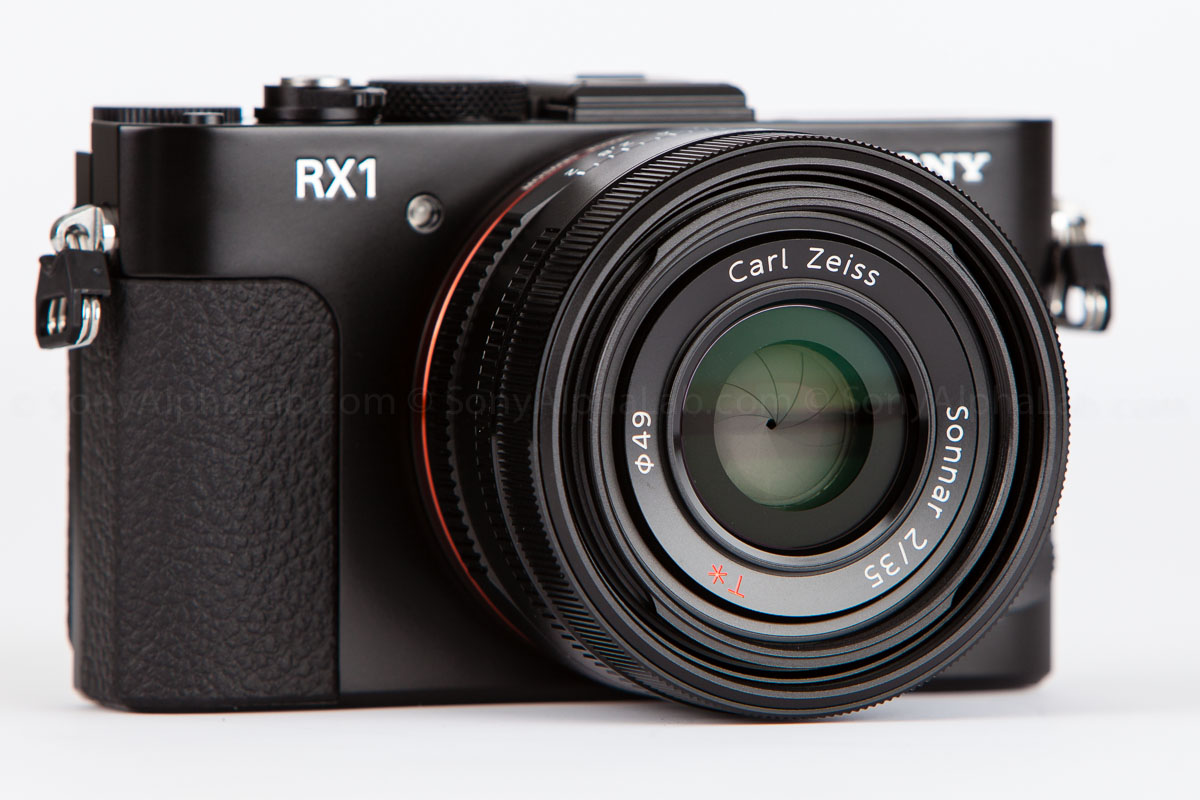 The lack of a protruding grip in combination with the weight of the camera, makes the ergonomics on the RX1 a bit lacking in my opinion. Your fingers need to wrap under the camera to support it with one hand effectively. You also have to squeeze really hard with your fingers. It's not really that big a deal, but a Nex-6 style grip would give much more leverage and make using the camera much easier in my opinion. Granted it would totally change the retro/modern look, but practicality wise it would be much better I think.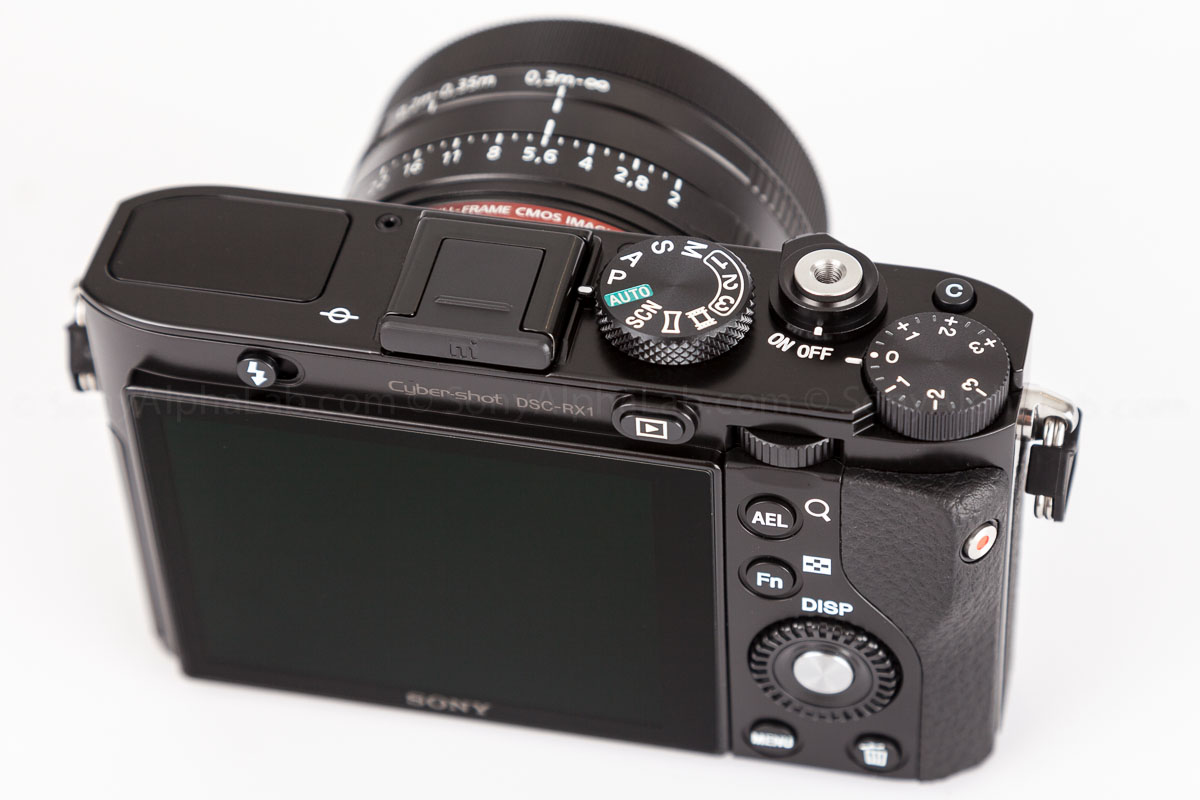 On the back side of the RX1 you can see how the thumb area protrudes outward giving you a good spot to hold. This part works well, but again the rest of your fingers will wrap around and under the camera to support the weight. From this view we can also see the fixed 3″ high res LCD screen. I really wish the screen articulated like the new RX100II, or my Nex-6 for that matter.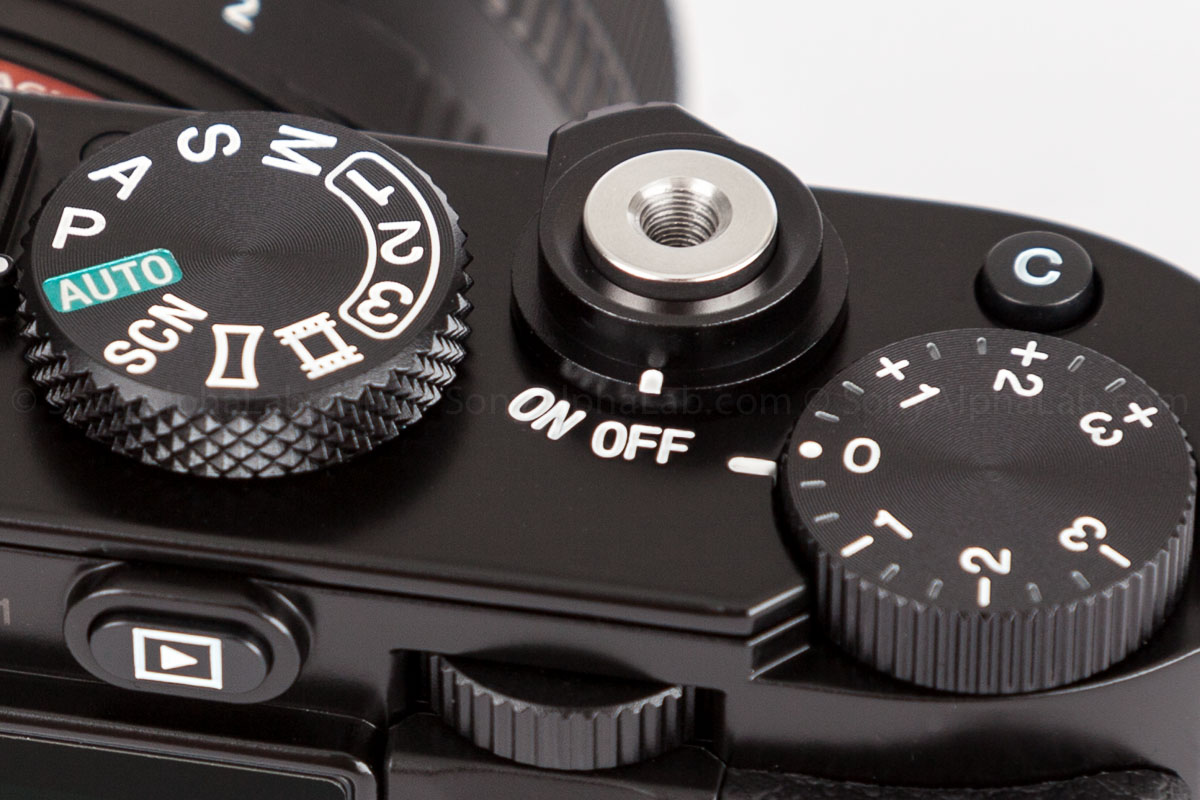 The manual control knobs on the other hand are awesome on all accounts. Quality feel, confident click for each position, and very easy/ intuitive to use. I really like the exp.comp dial and used that a lot in my limited review time with the camera.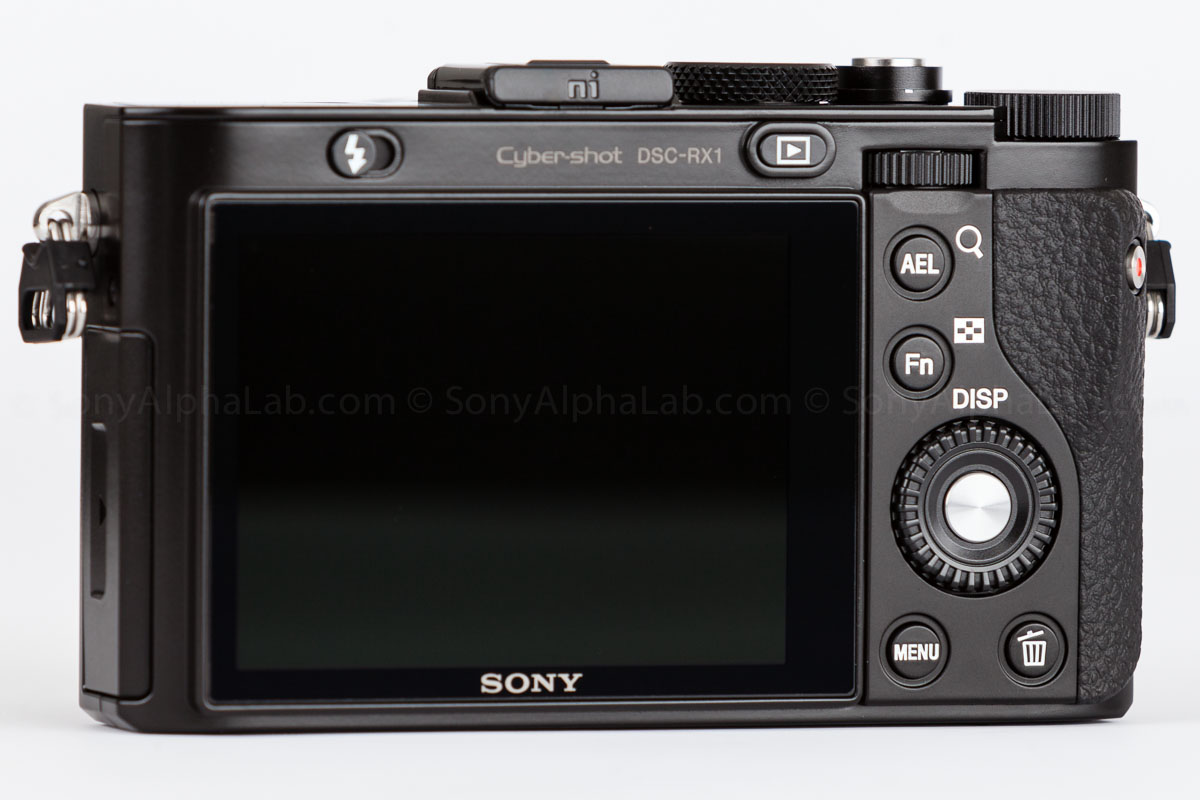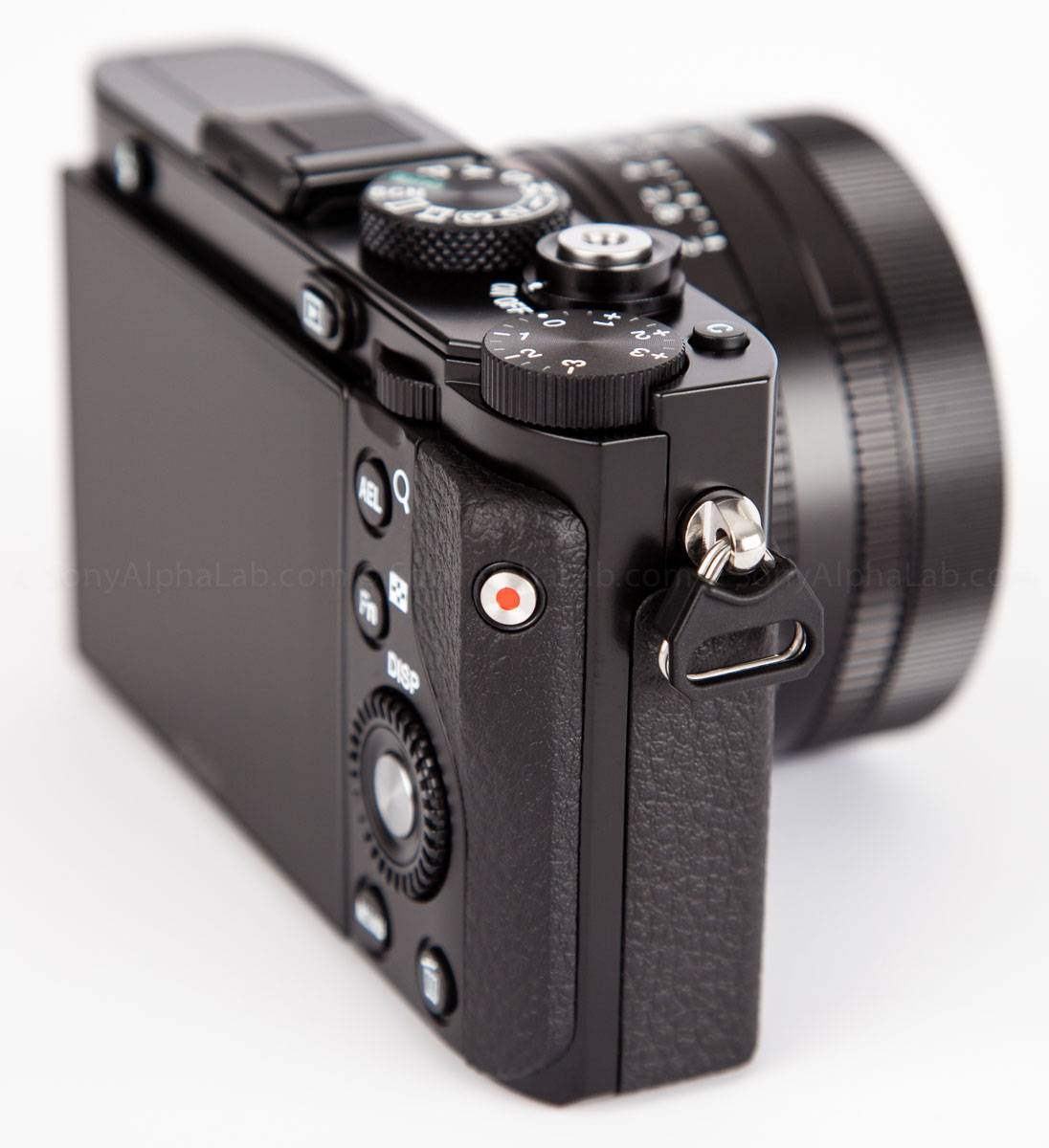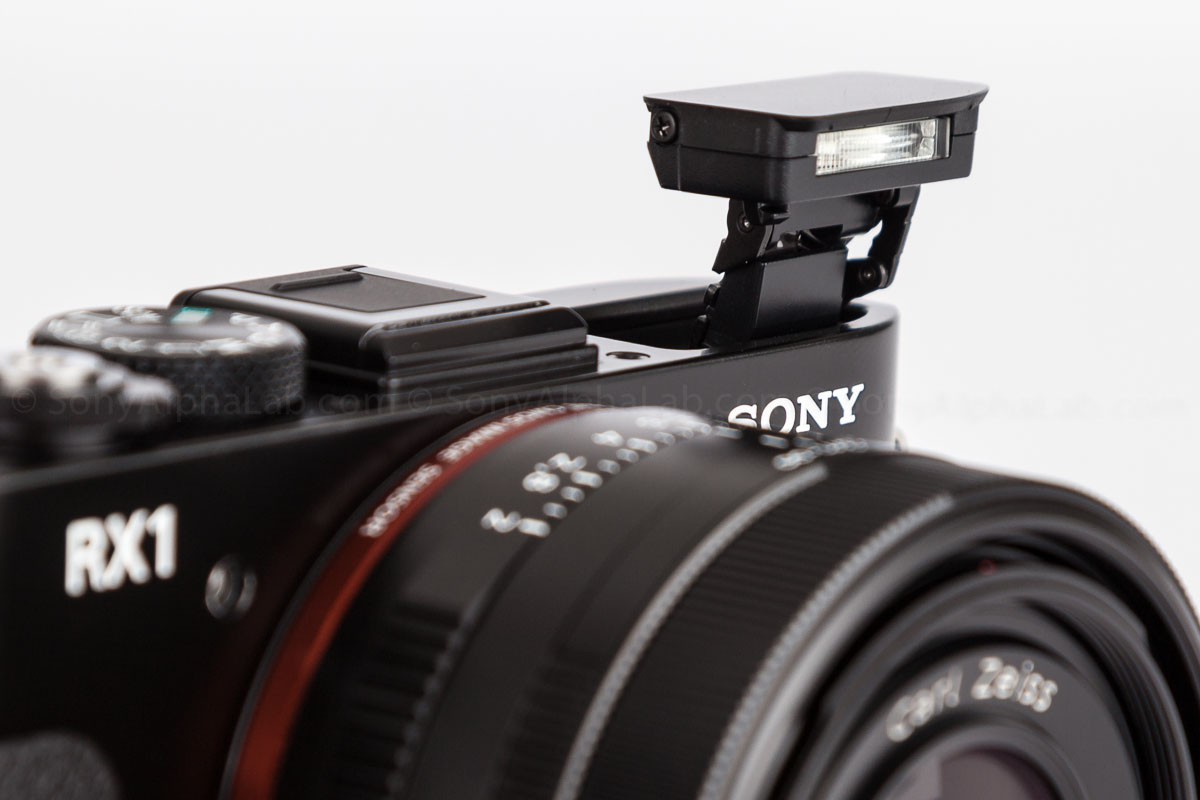 Sony RX1 Hands-On Video Review
In this 18+ minute Hands-On Review of the Sony DSC-RX1, I will go over the camera body design in detail and show you sample HD video. I will then go over the menu system and camera settings in detail so you can see first hand all the features and settings.
Be sure to select the HD option when viewing the video!
Please consider supporting SonyAlphaLab by clicking the links to our affiliates: Sony DSC-RX1 – $2798 US @ BHPhoto
Sony DSC-RX1 Sample Photos
All the sample photos taken with the DSC-RX1 were imported to Adobe Lightroom 4 and then exported @ 65% quality, 1200px Jpegs. Most photos were shot raw, but I did use jpeg for the creative shooting modes and some sample pictures here and there. The image EXIF info is just below each photo in the caption area for your convenience 😉 Here's a few real world sample photos and be sure to click on the images for the full size ~1200px version!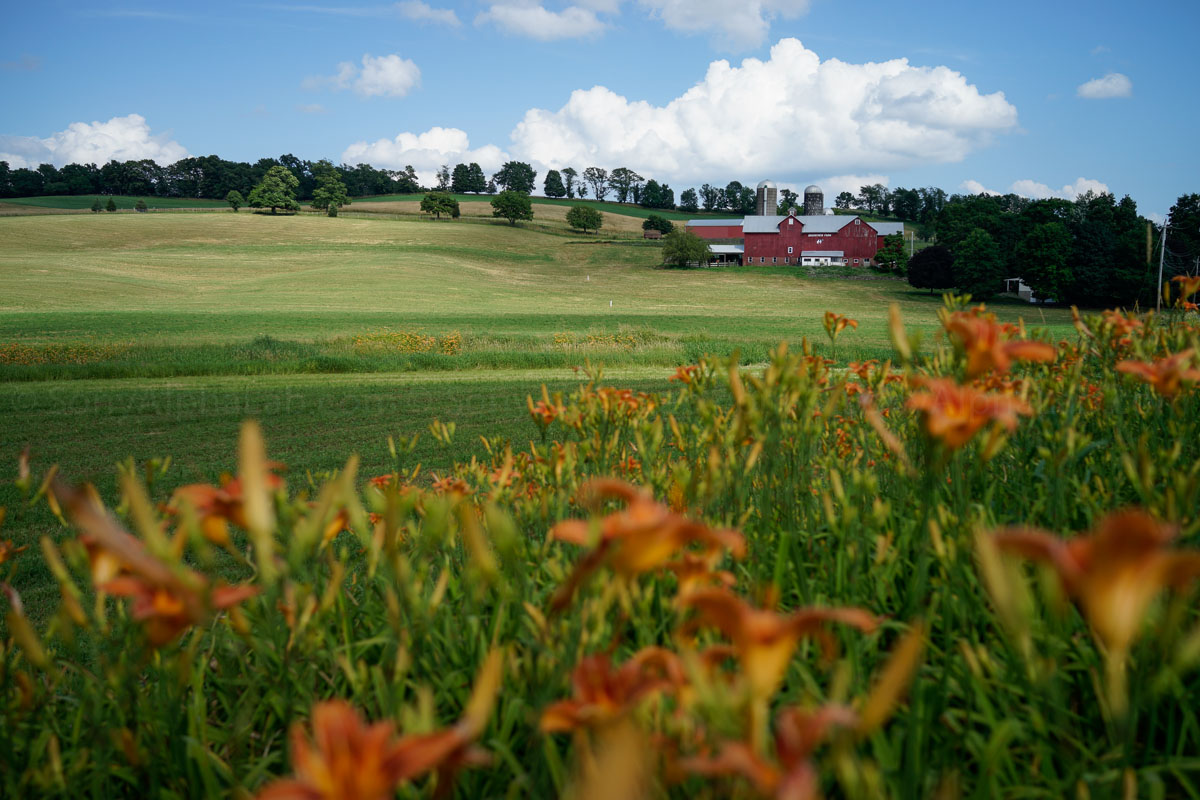 Chopper Smiling and looking for some pets as always. The biggest ham of a dog I ever met 😉  Sadie in the background.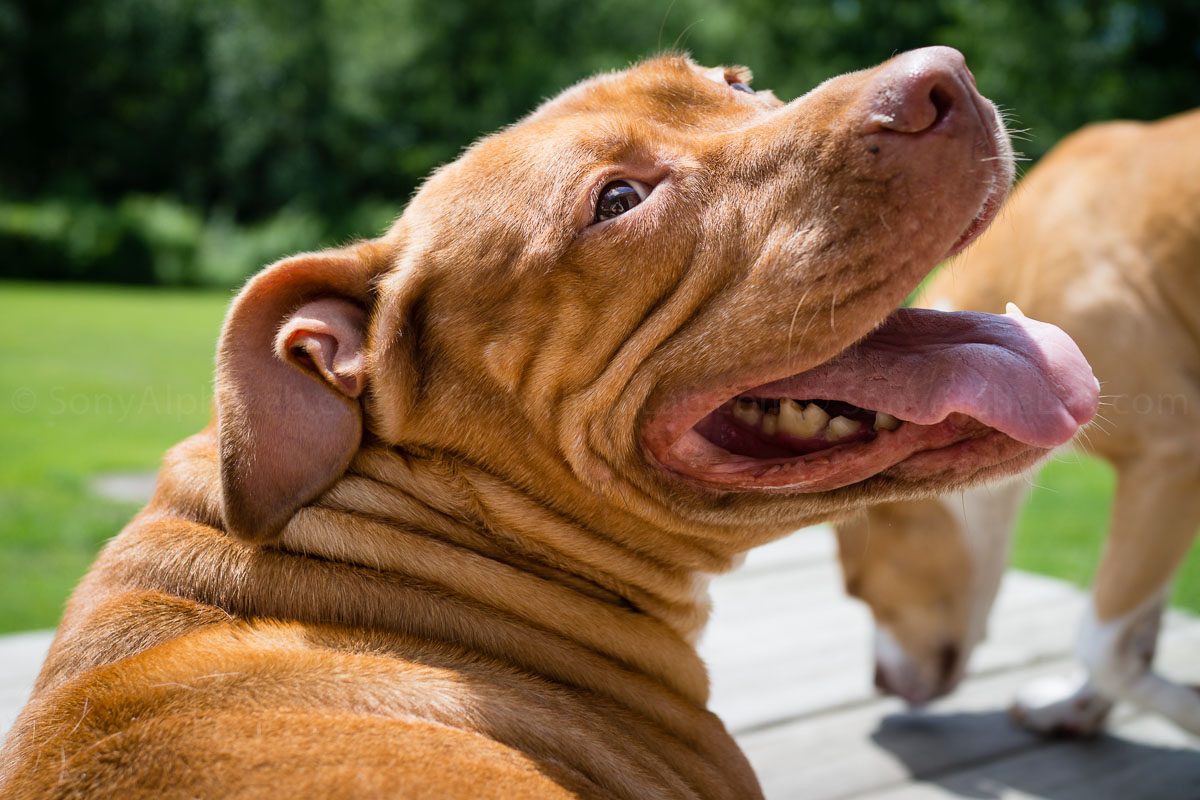 You can see me very clearly in his eye reflection and just how sharp the Zeiss optics are on the RX1.
Taking a cool picture with the RX1 is as easy as grabbing a flower and holding in your hand while looking towards a background that is pretty far away. In my case, I was looking upwards towards some woods with the bright sky poking through.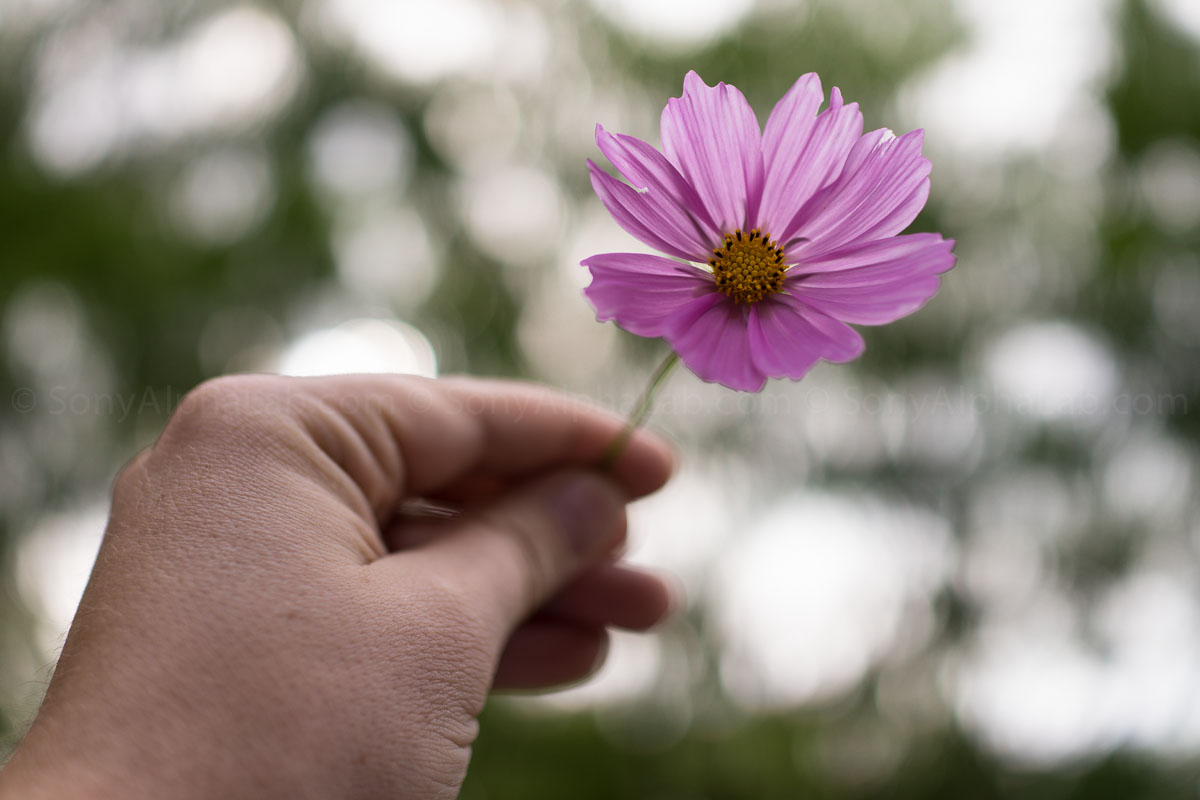 A raging spillway scene.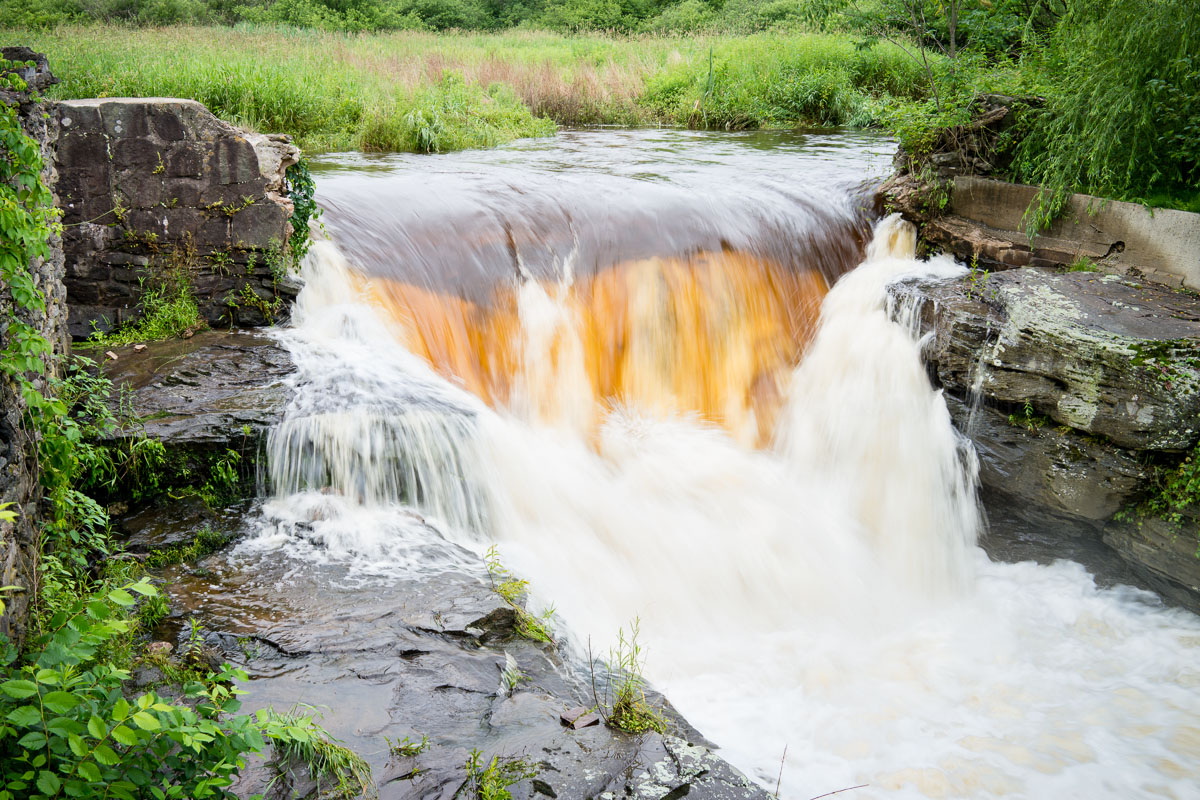 A stack of multiplexers at work.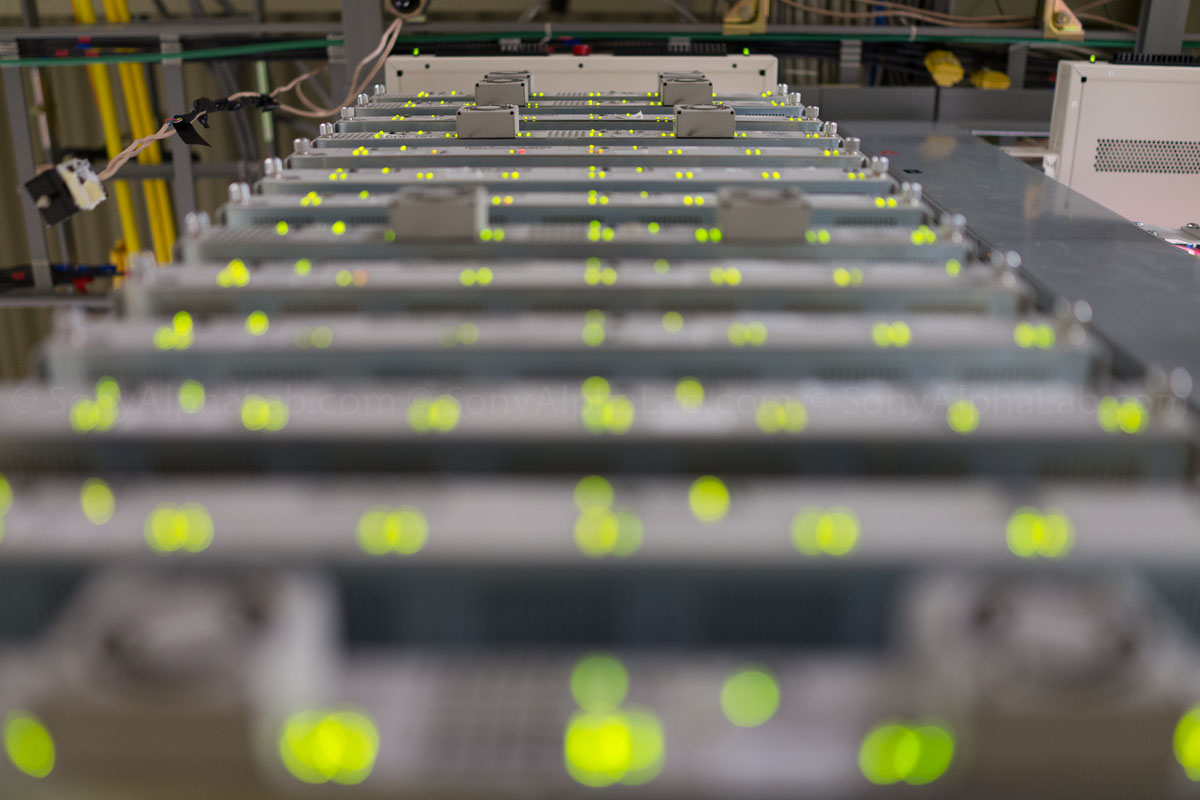 The back of some dsx panels where the wires from the multiplexers pictured above get physically wired out to. I think I actually did this one myself about 10 years ago.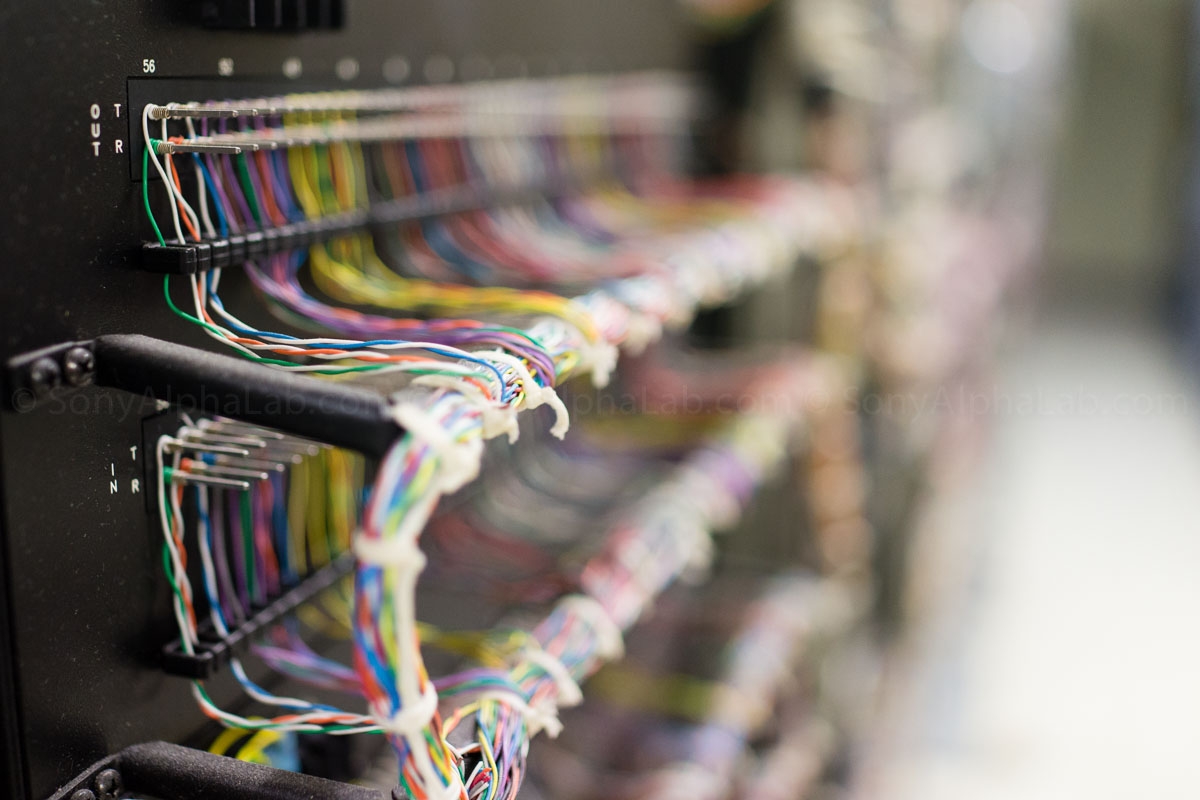 Had to pick up some Propane for the grill at Lowe's and grabbed a snapshot as I liked the lighting conditions and deep blue sky.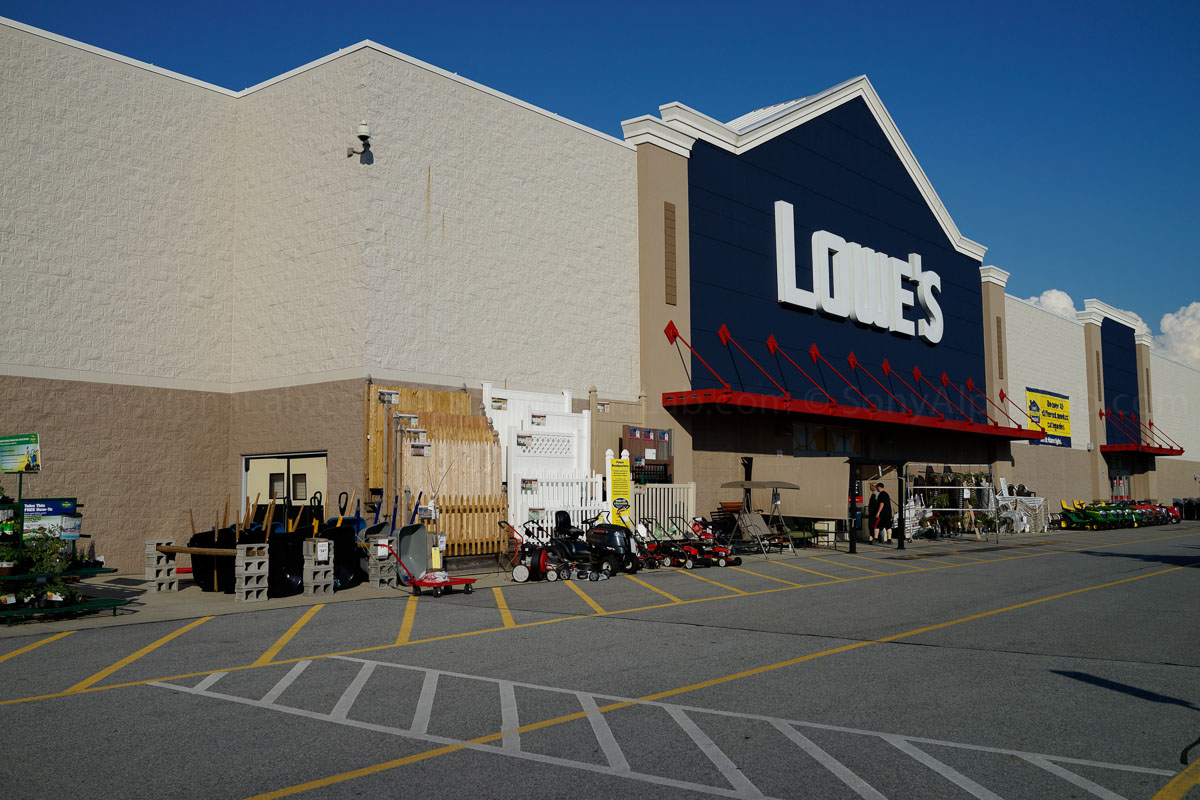 Layla is getting big so fast!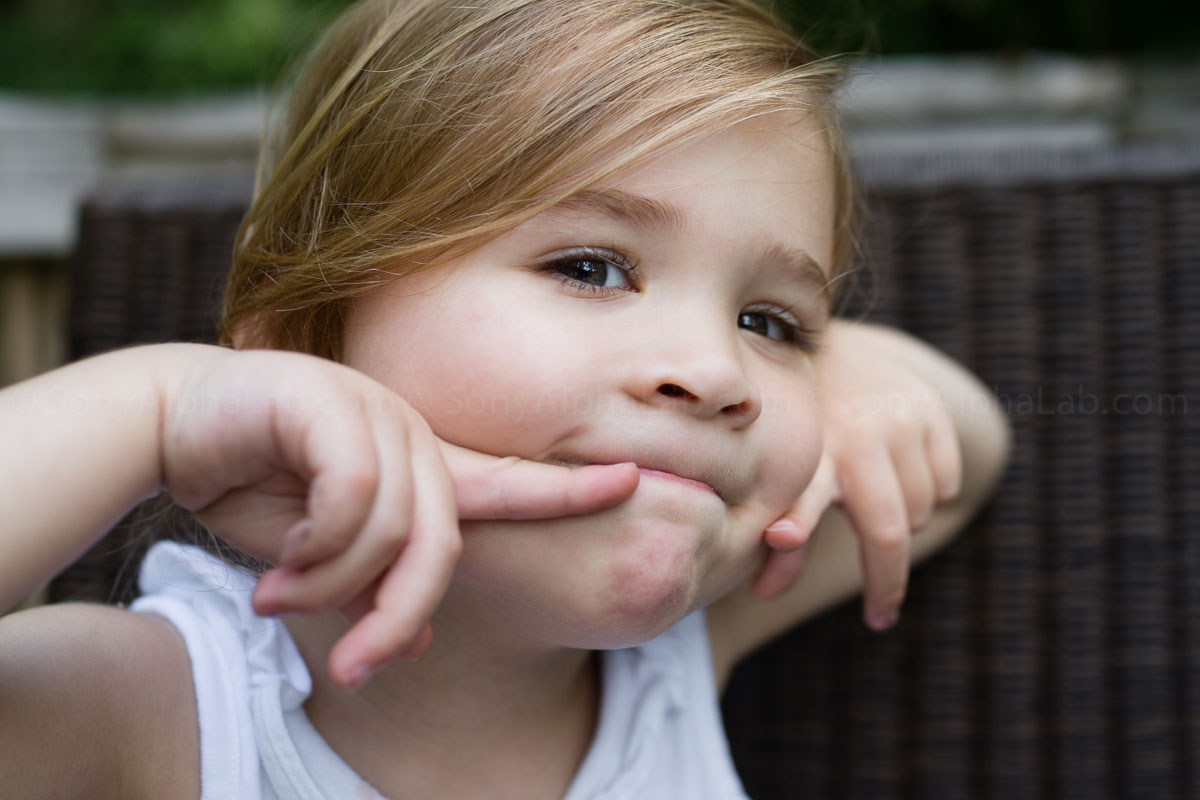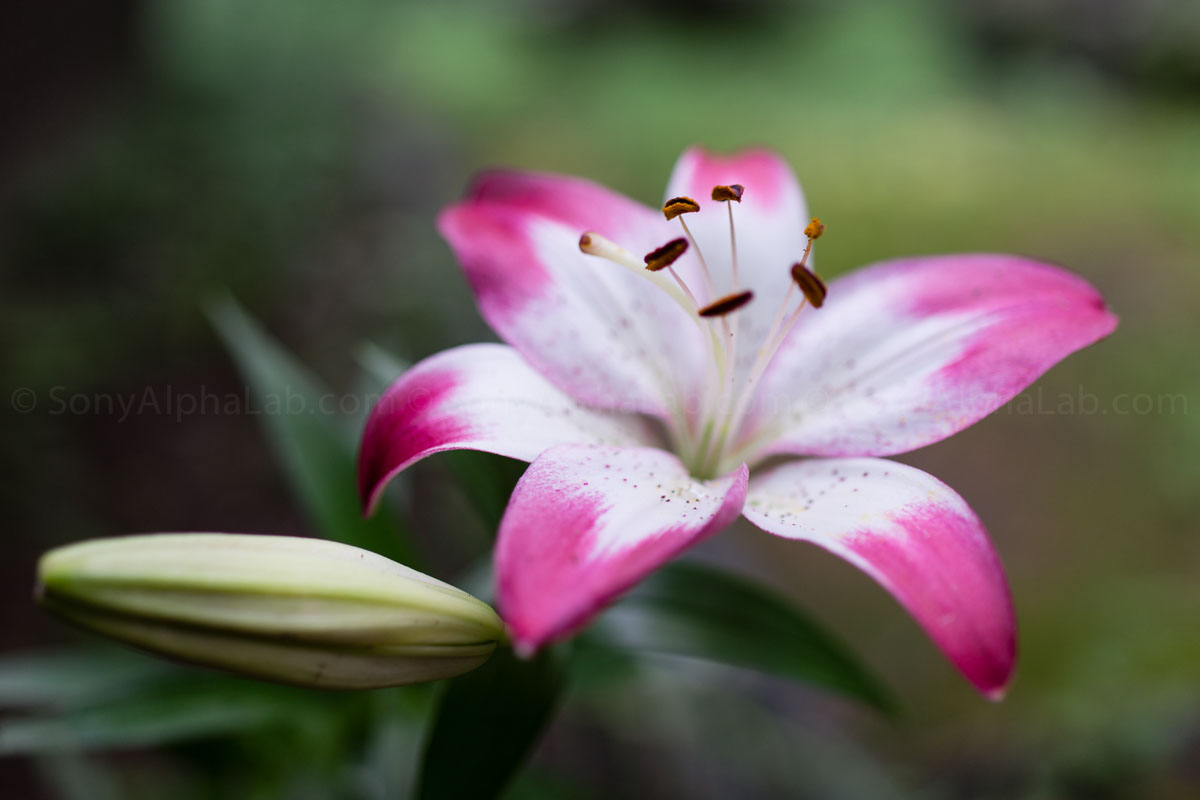 The Moffat Library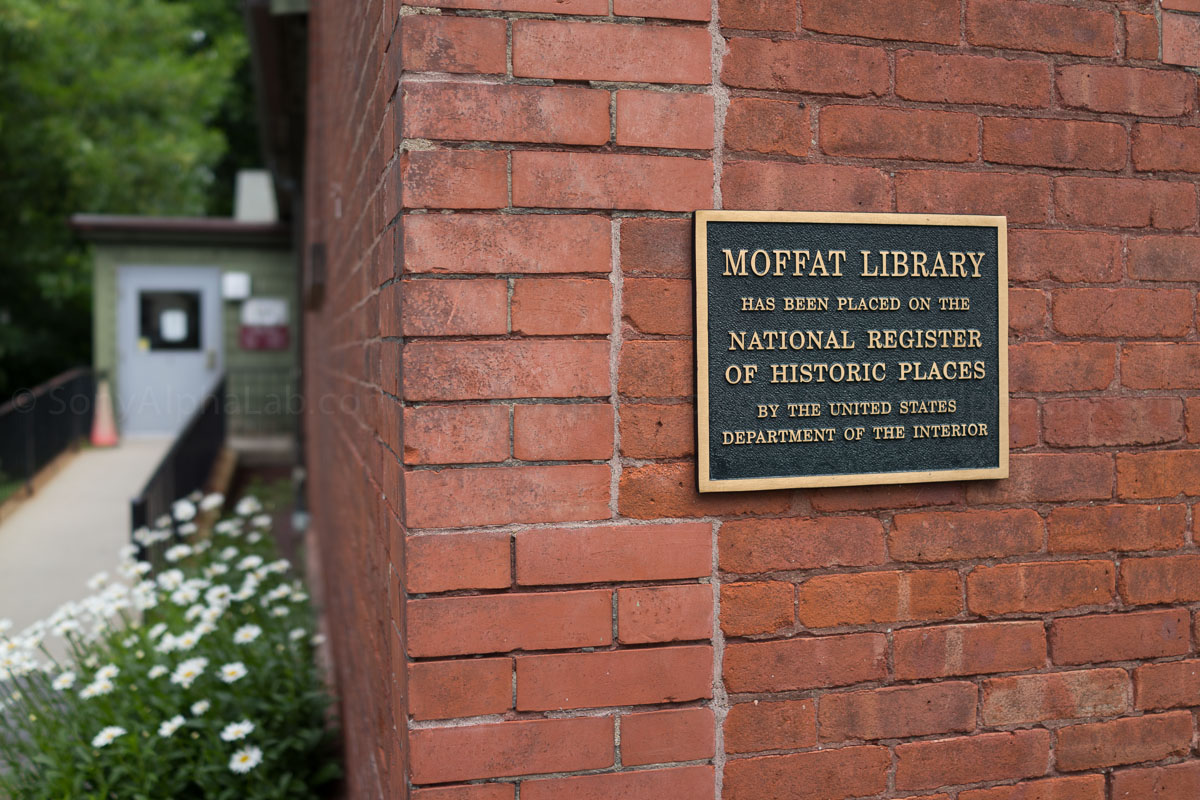 F/8 vs F/2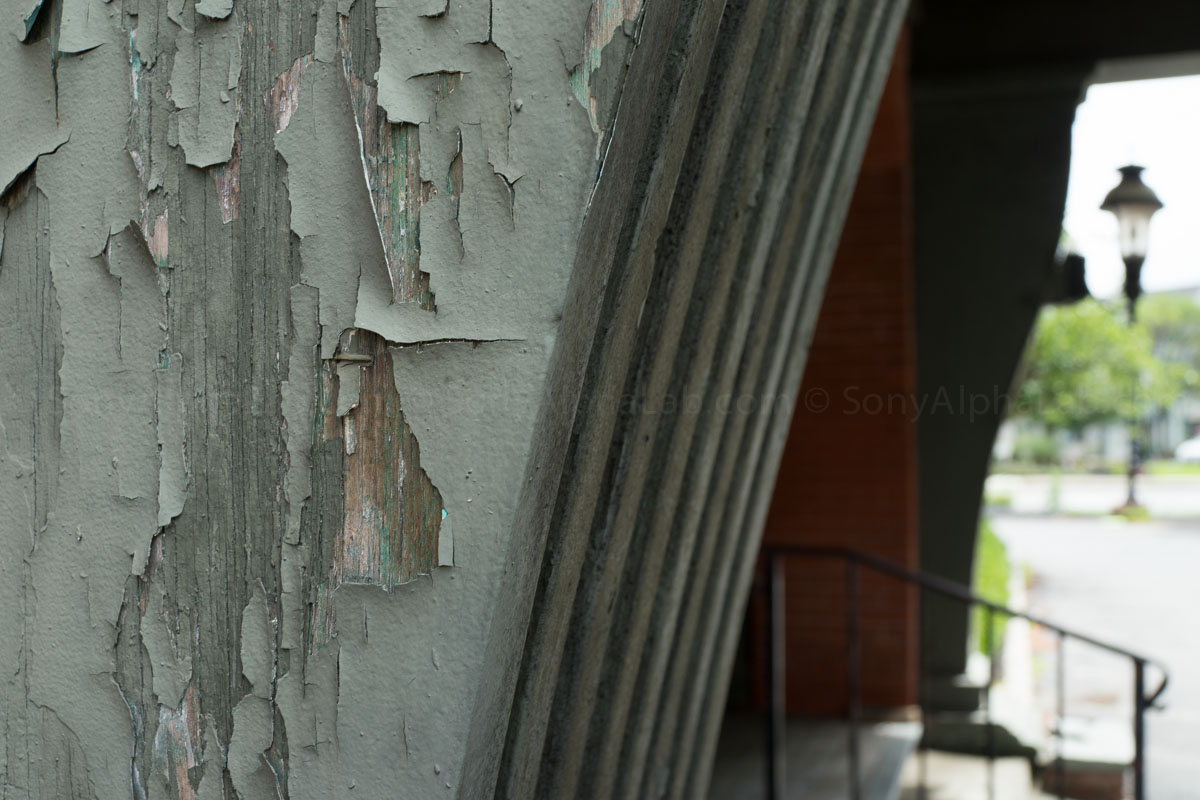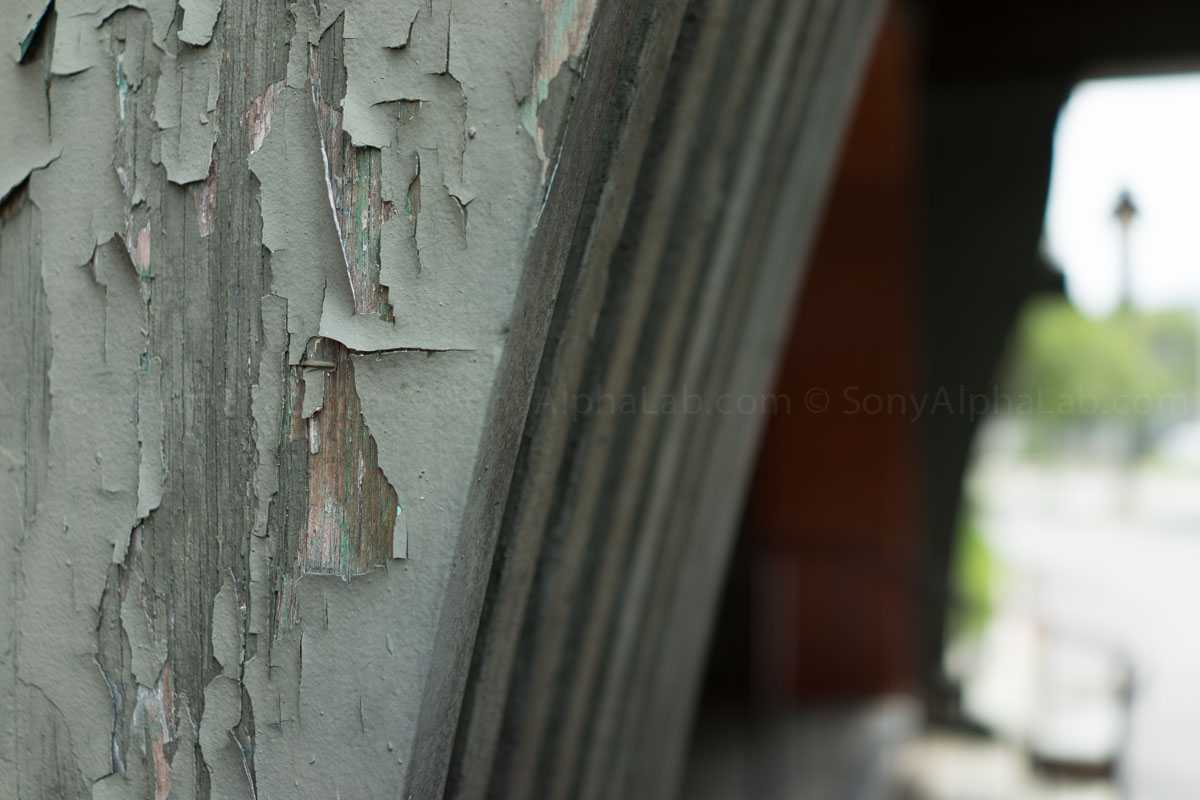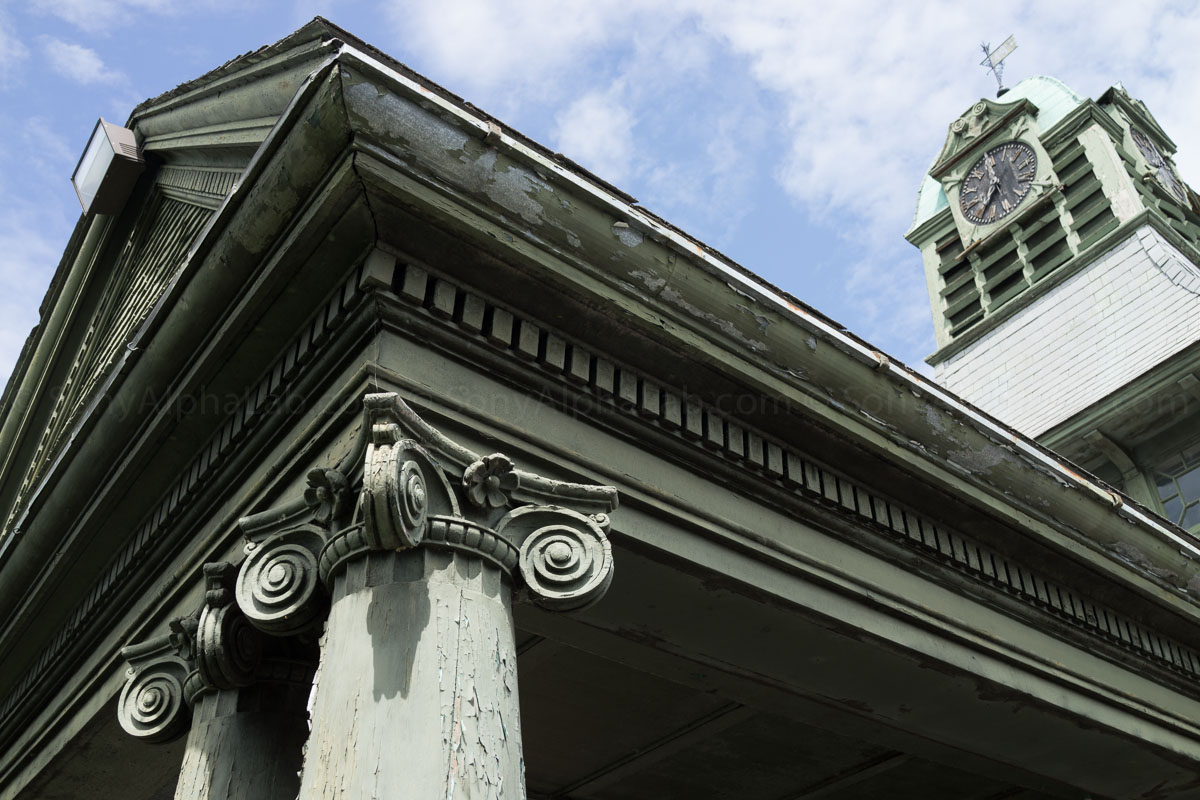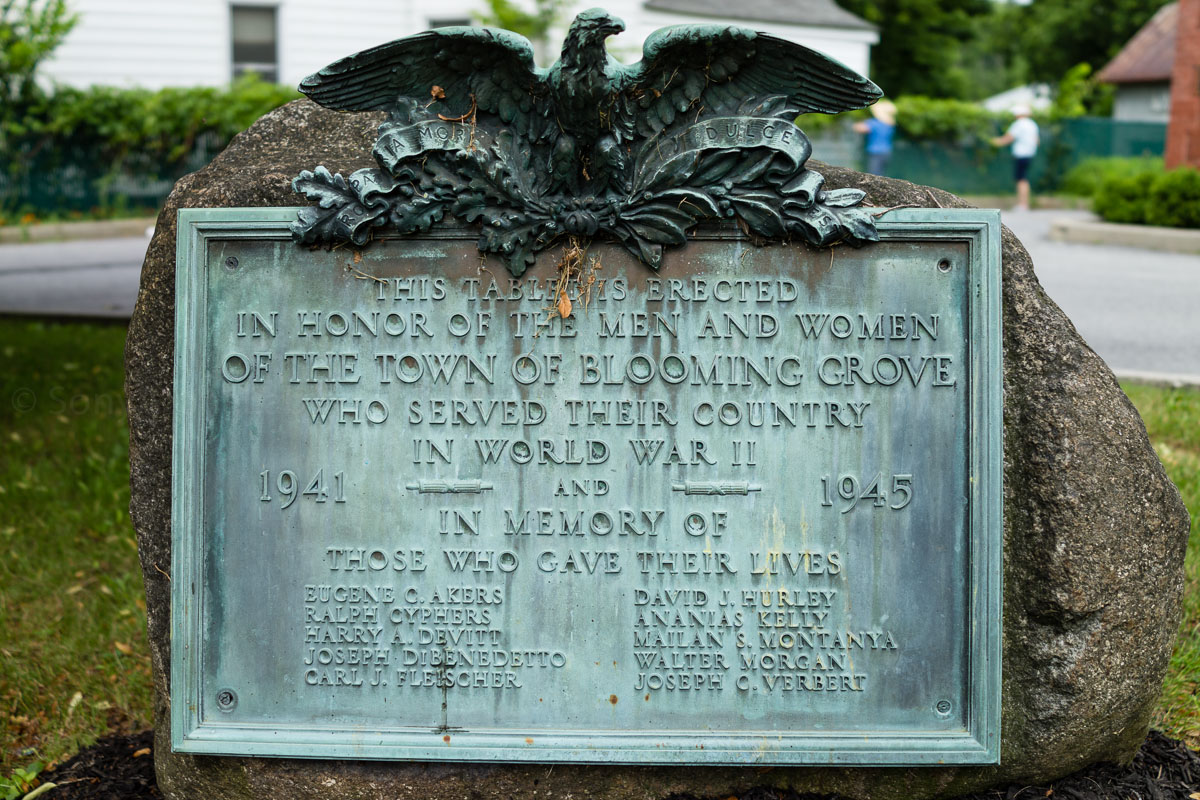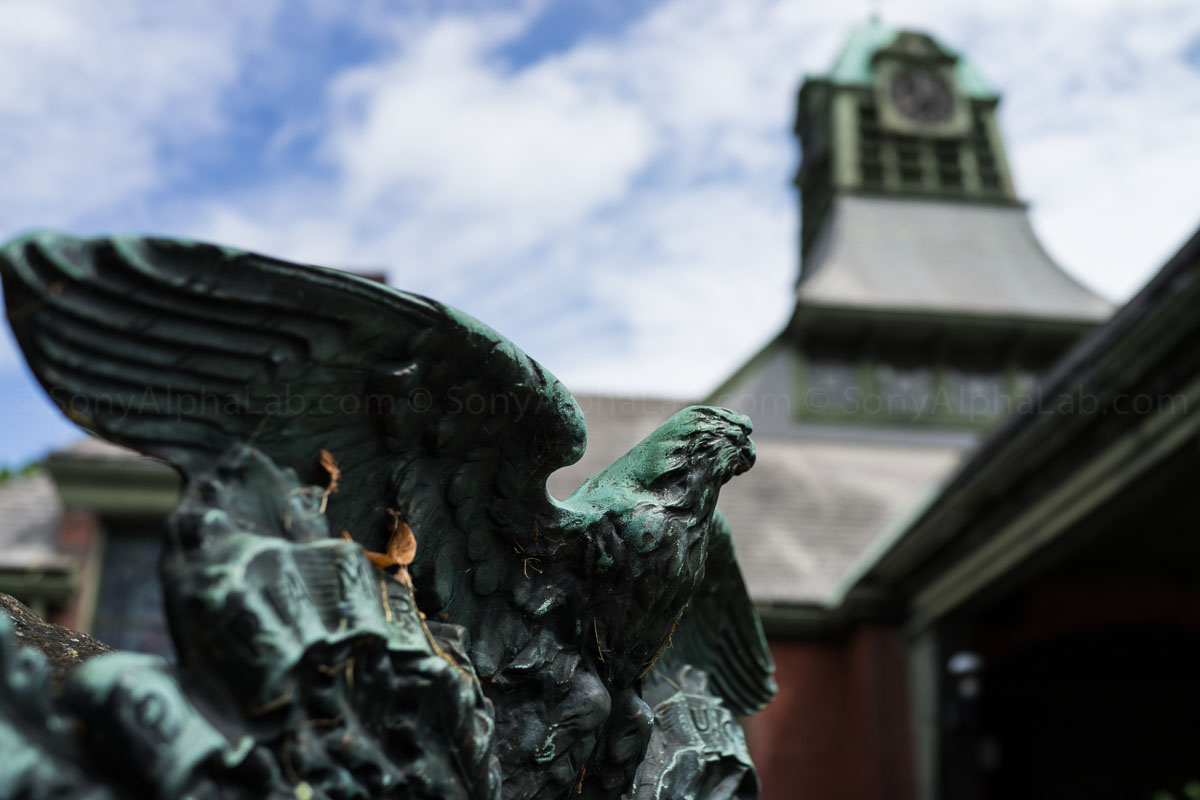 Sleeping Giant.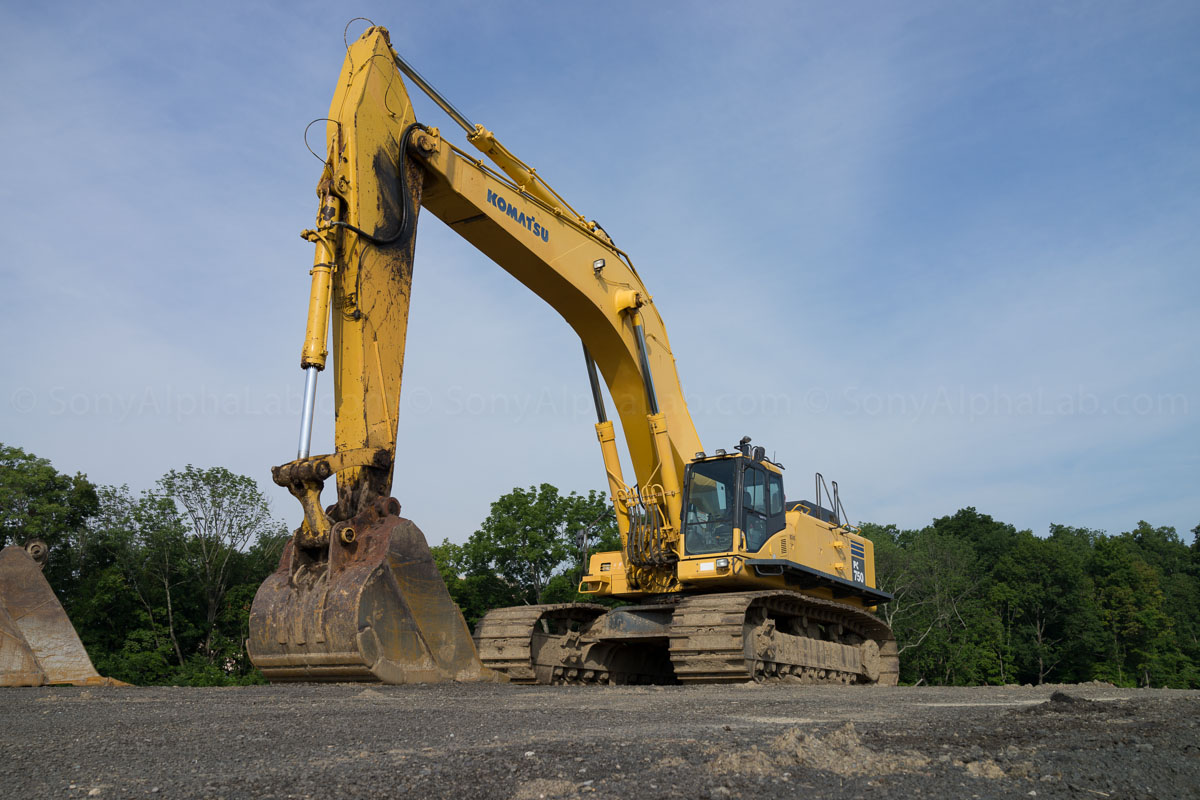 F/8 vs F/2.8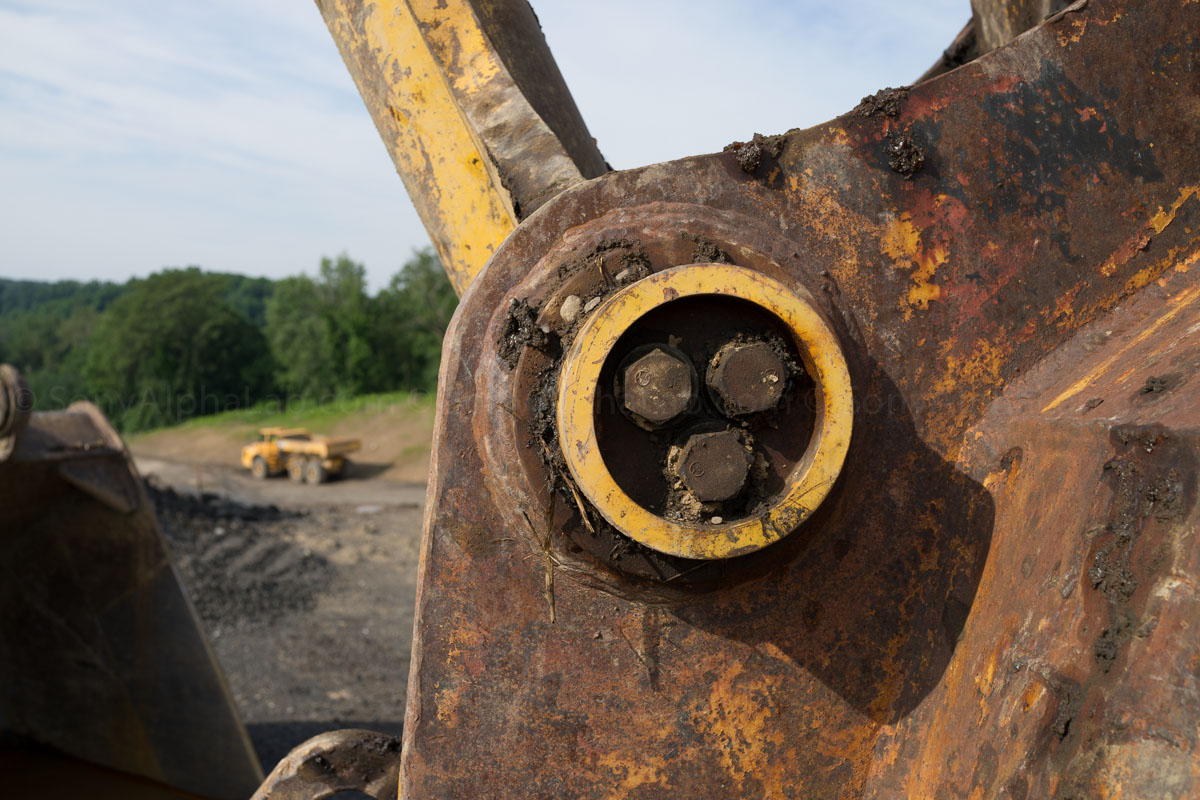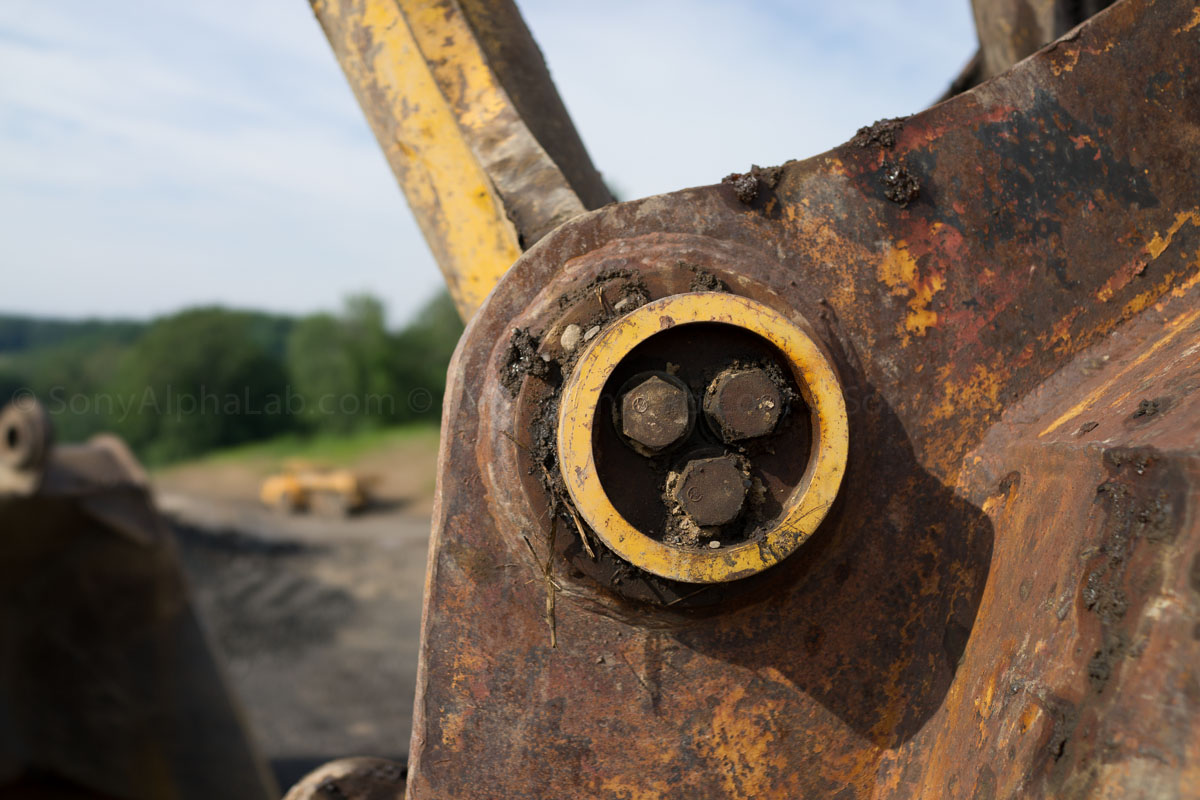 I took a few firework photos on the 4th of July using my tri-pod and various settings on the RX1 using manual mode. I started @ f/8, ISO 100, and 4 seconds or so, and then moved on to longer shutter speeds and higher aperture settings from there.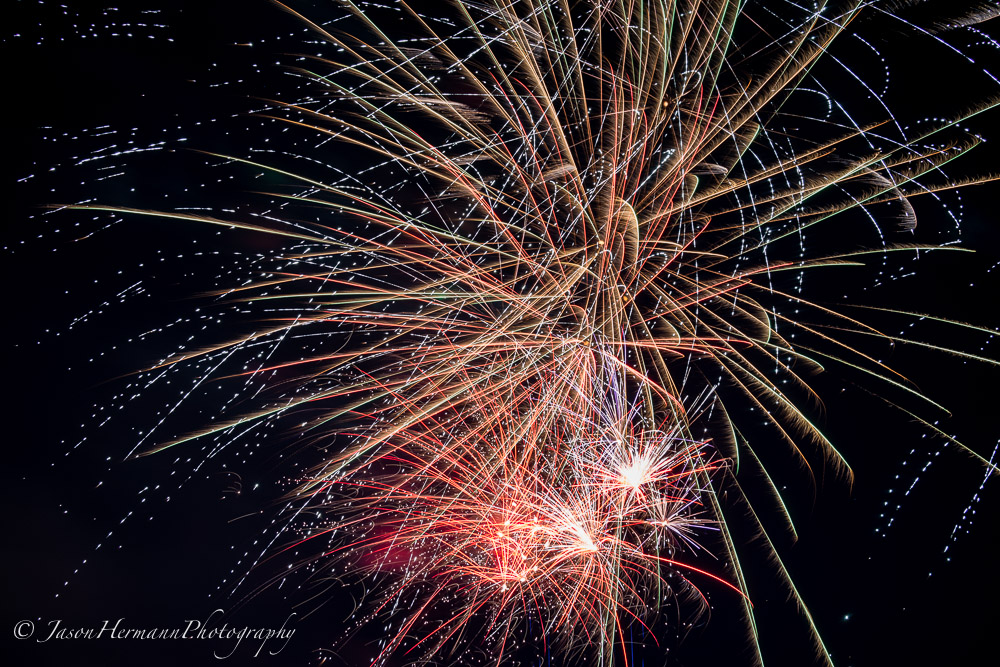 Creative Mode Sample Photos
I took a few photos using the creative modes such as illustration, watercolor, and selective color. Illustration mode in particular is a lot of fun to use and I can't help but get carried away with it, because the results are so interesting. You need to have the camera set to jpeg quality to use the creative modes/ effects.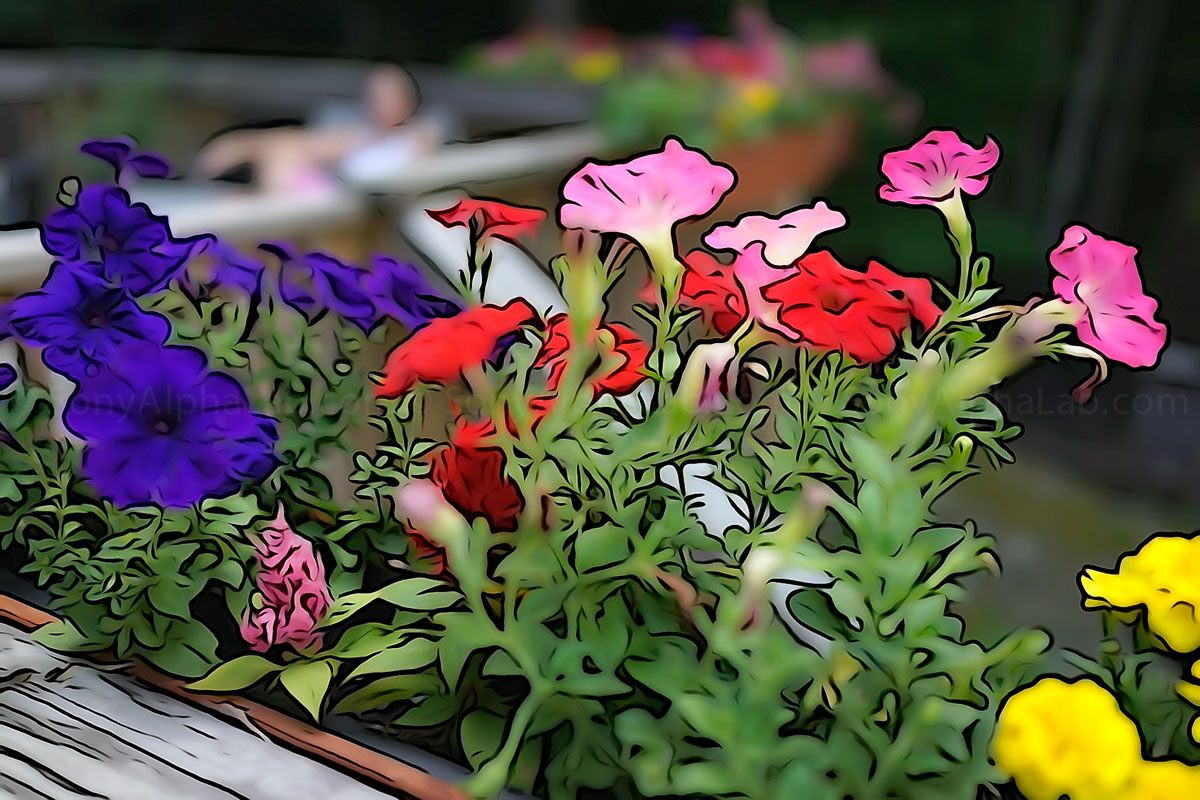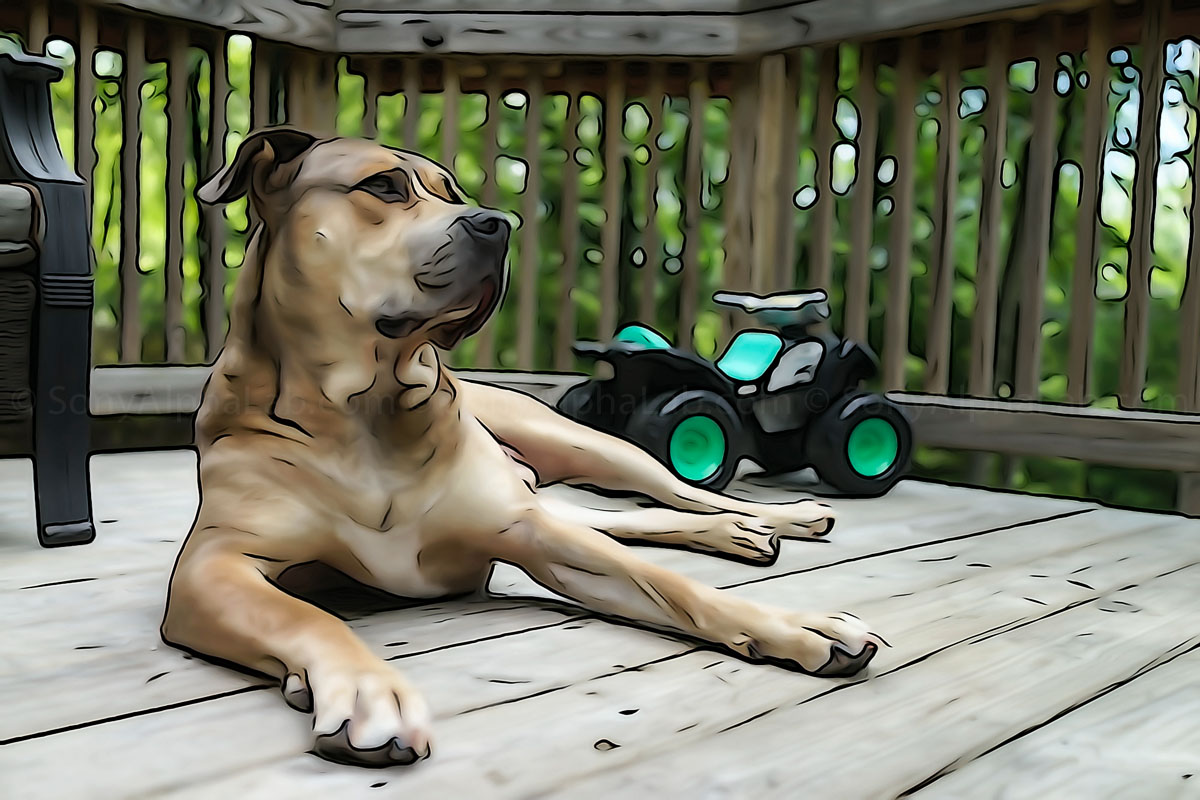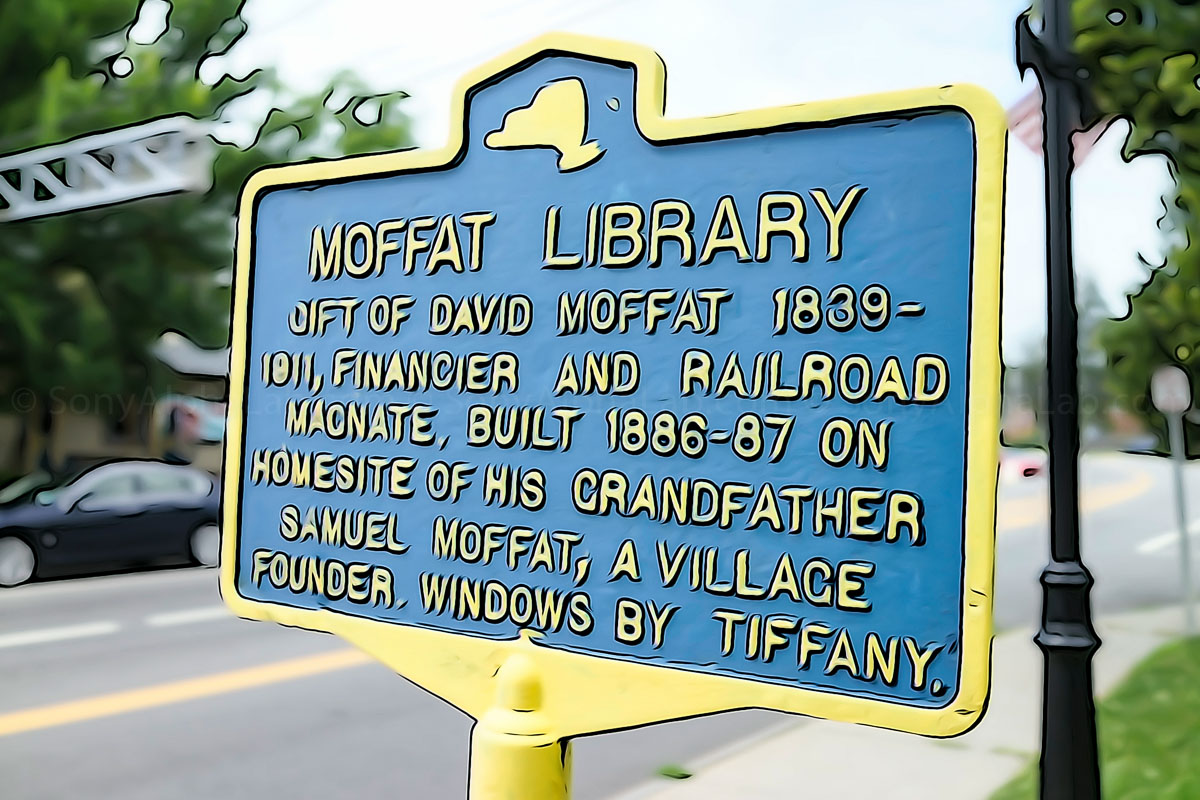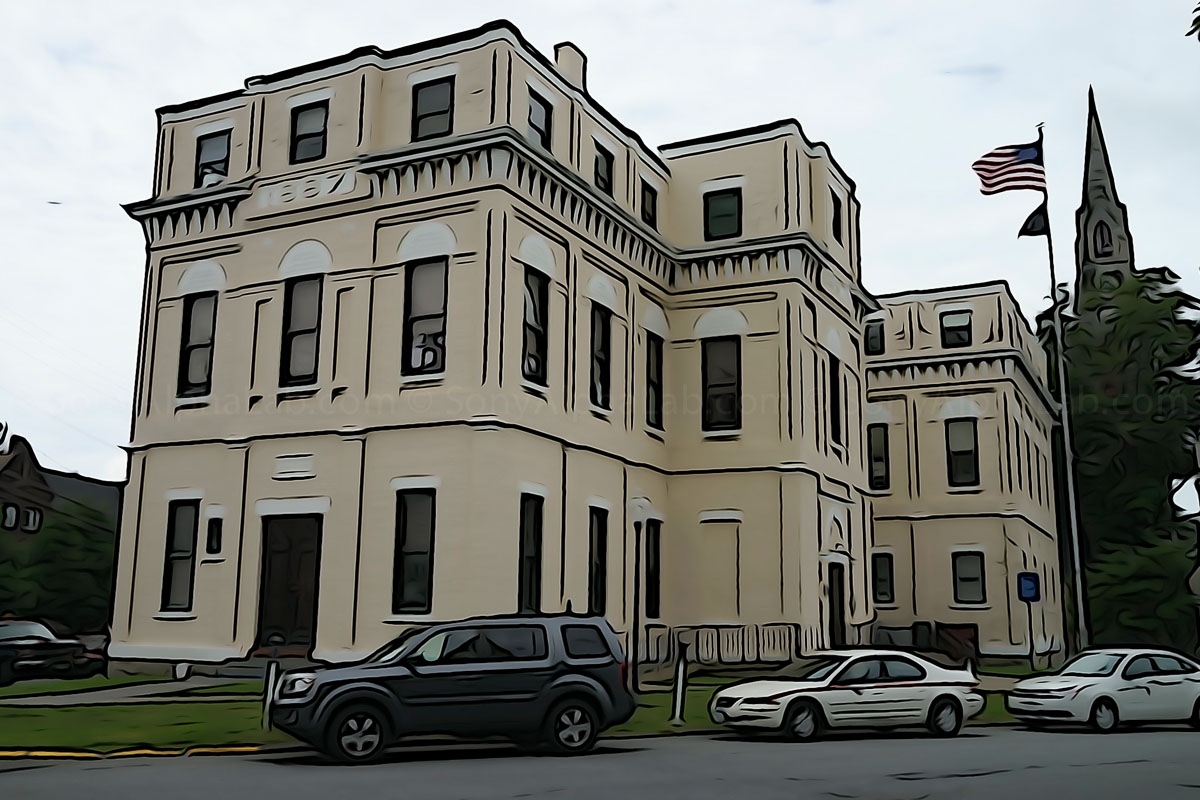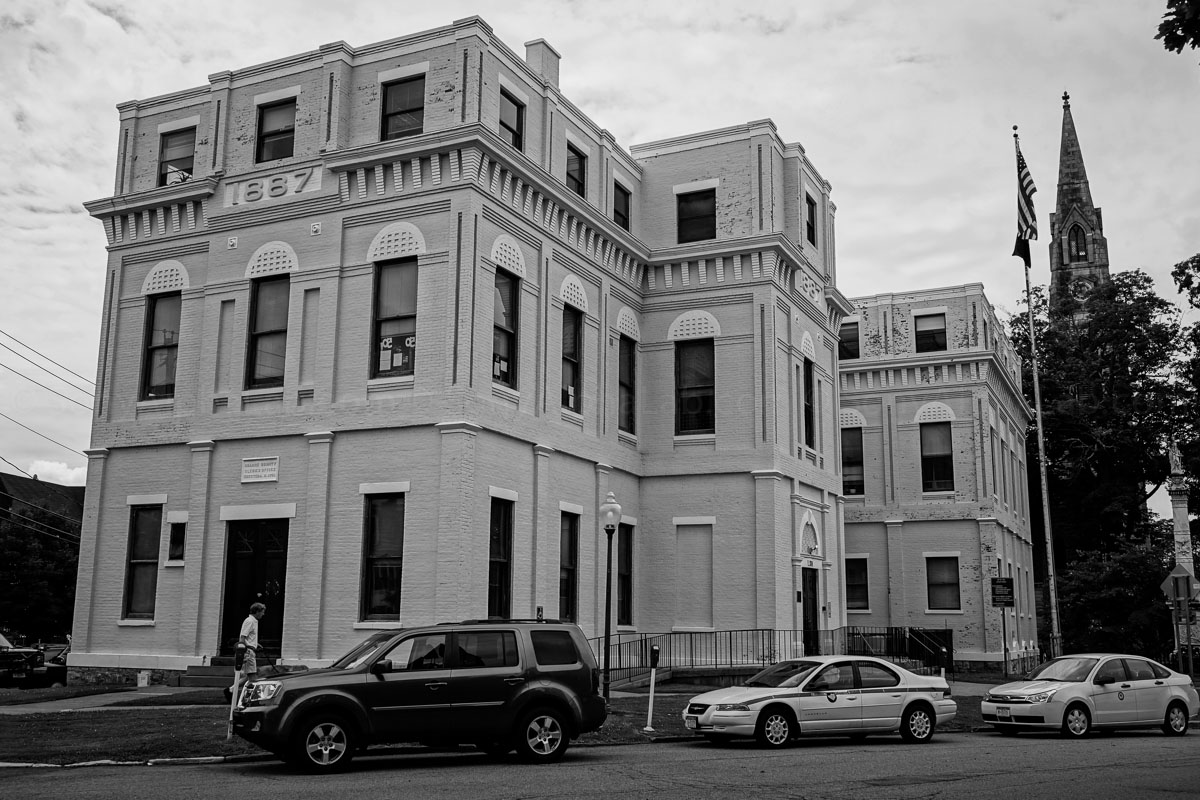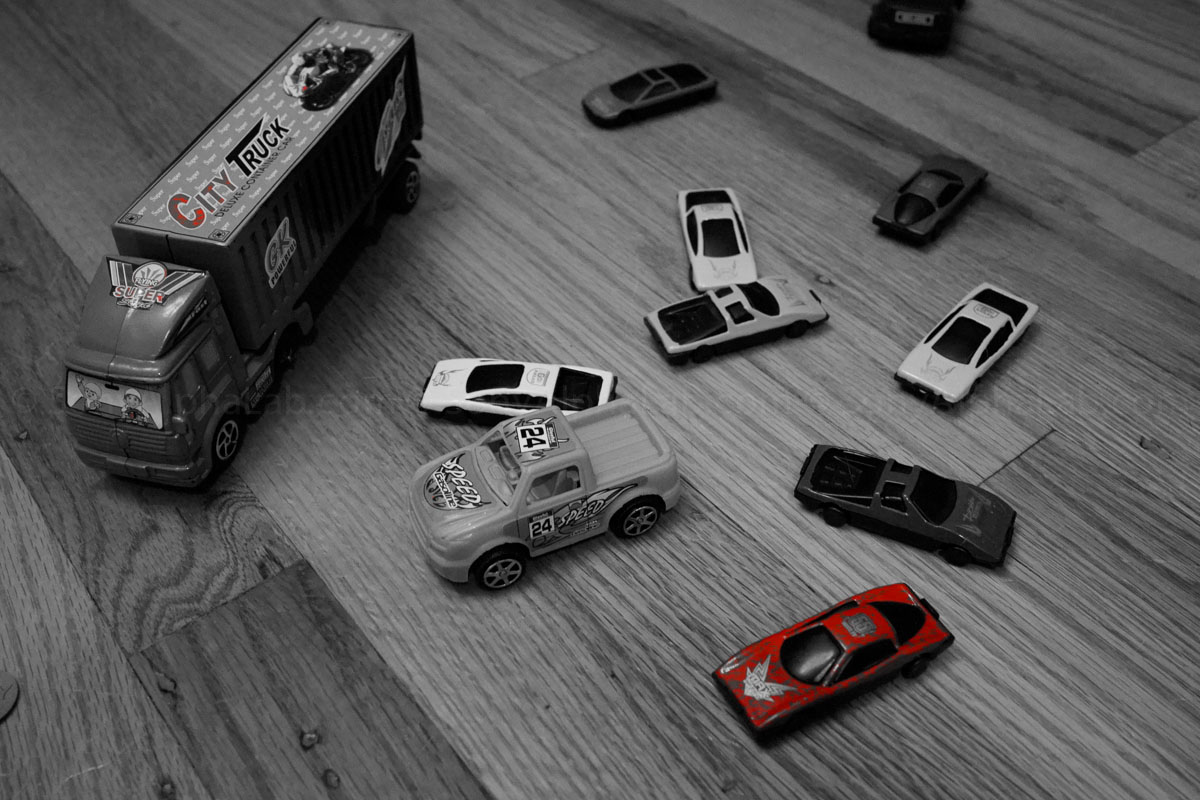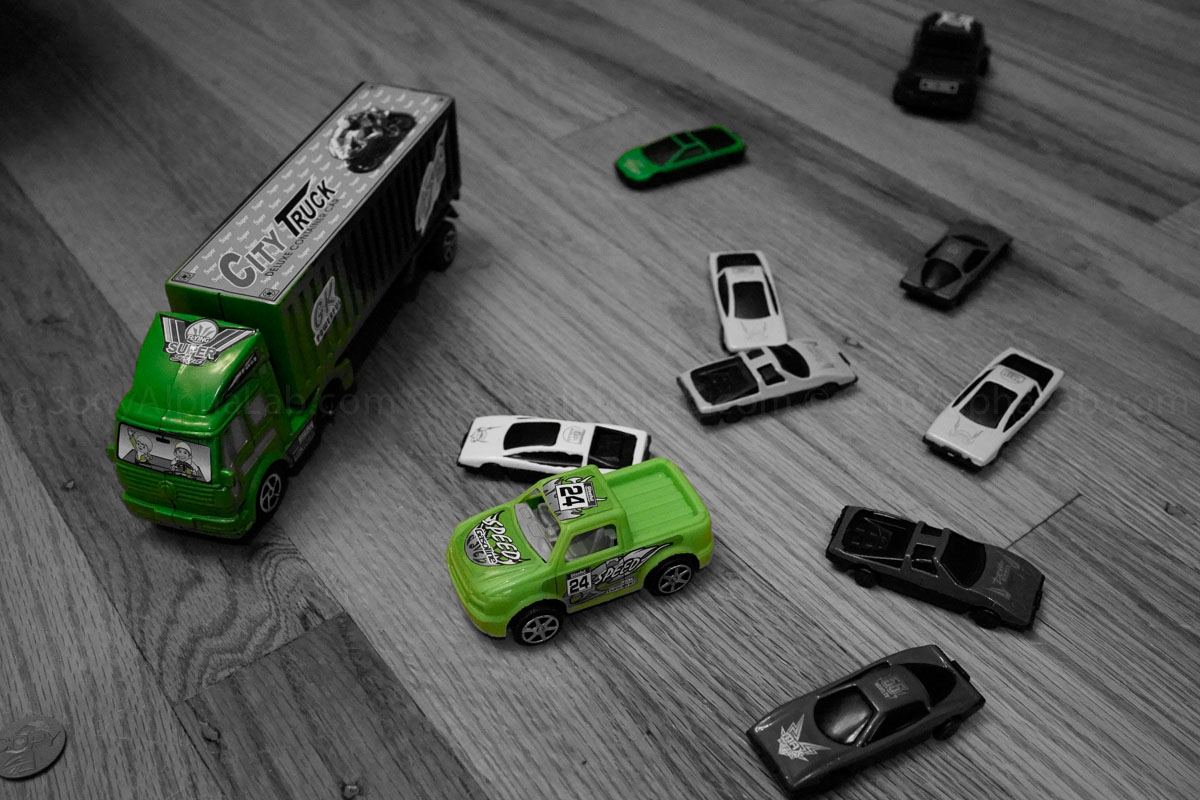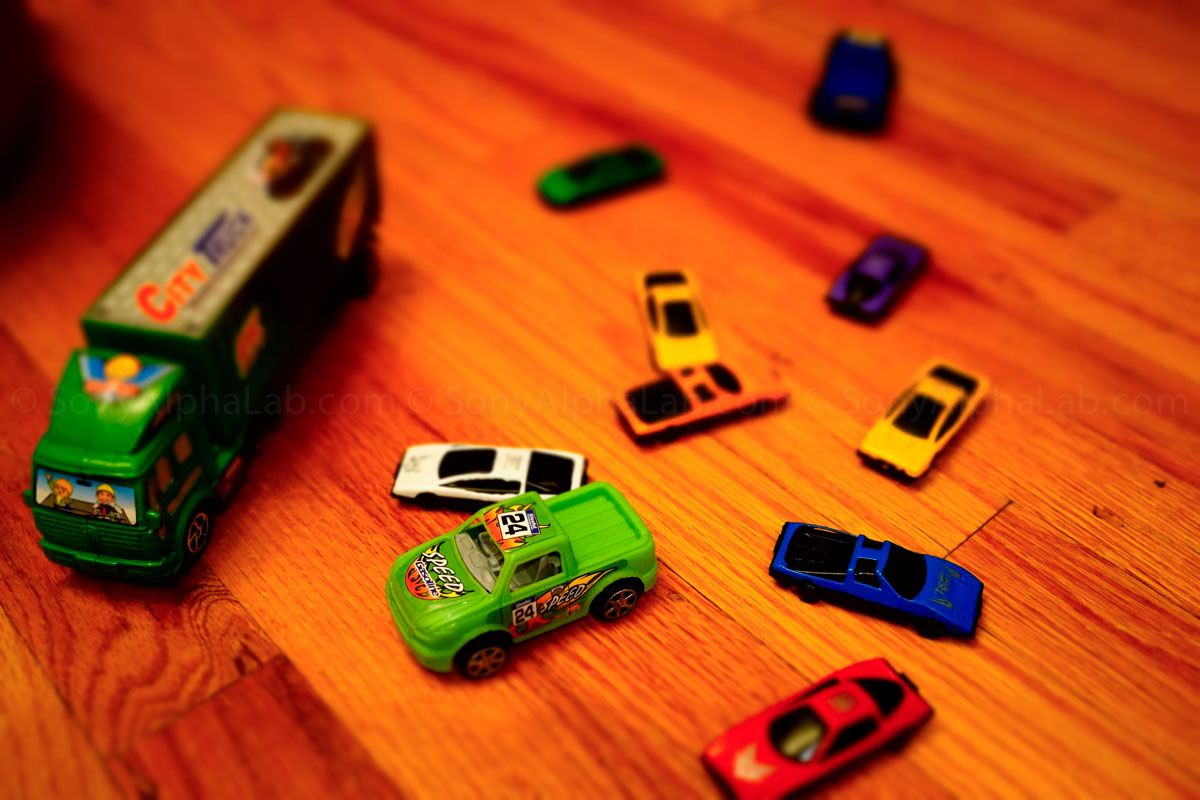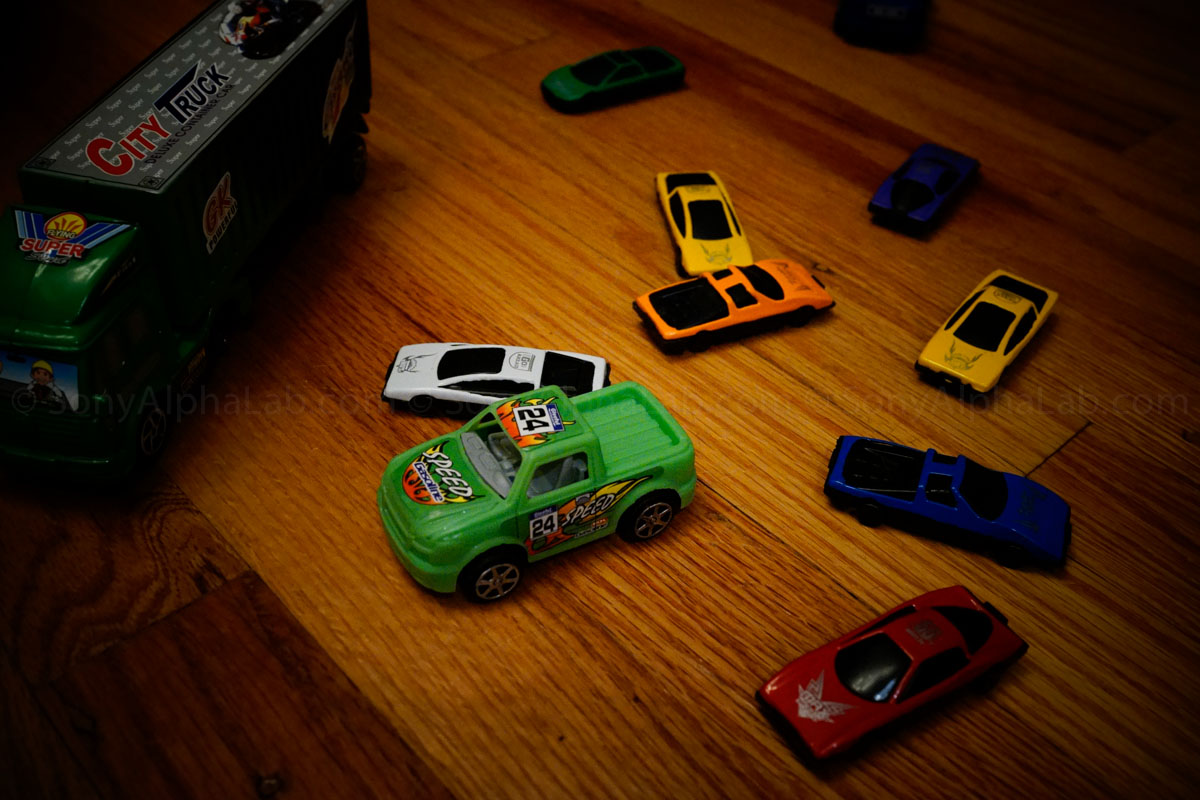 Auto HDR Feature
The Auto HDR feature is very powerful for an in camera option in my opinion. It also works really well for most situations I find. You must be in Jpeg quality for the Auto HDR feature to work.
Be sure to Click on the Photos for the High Res ~1200px 100% Crop version!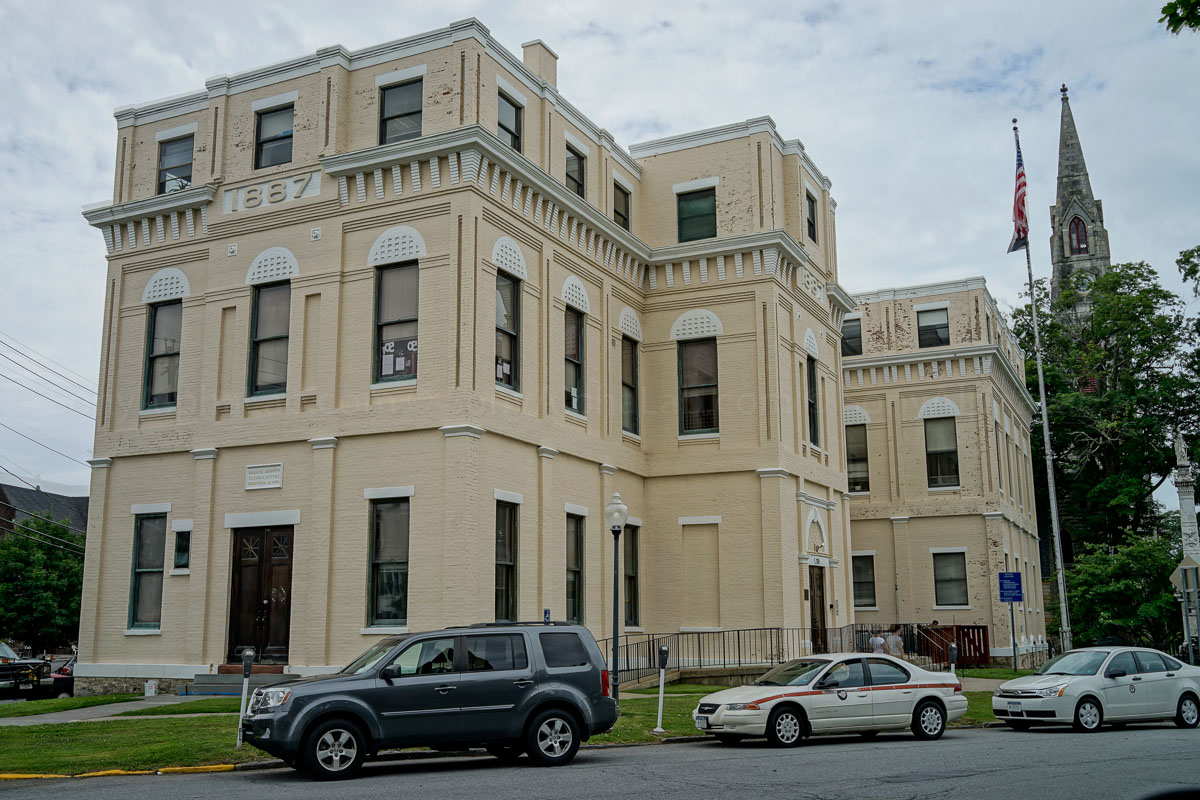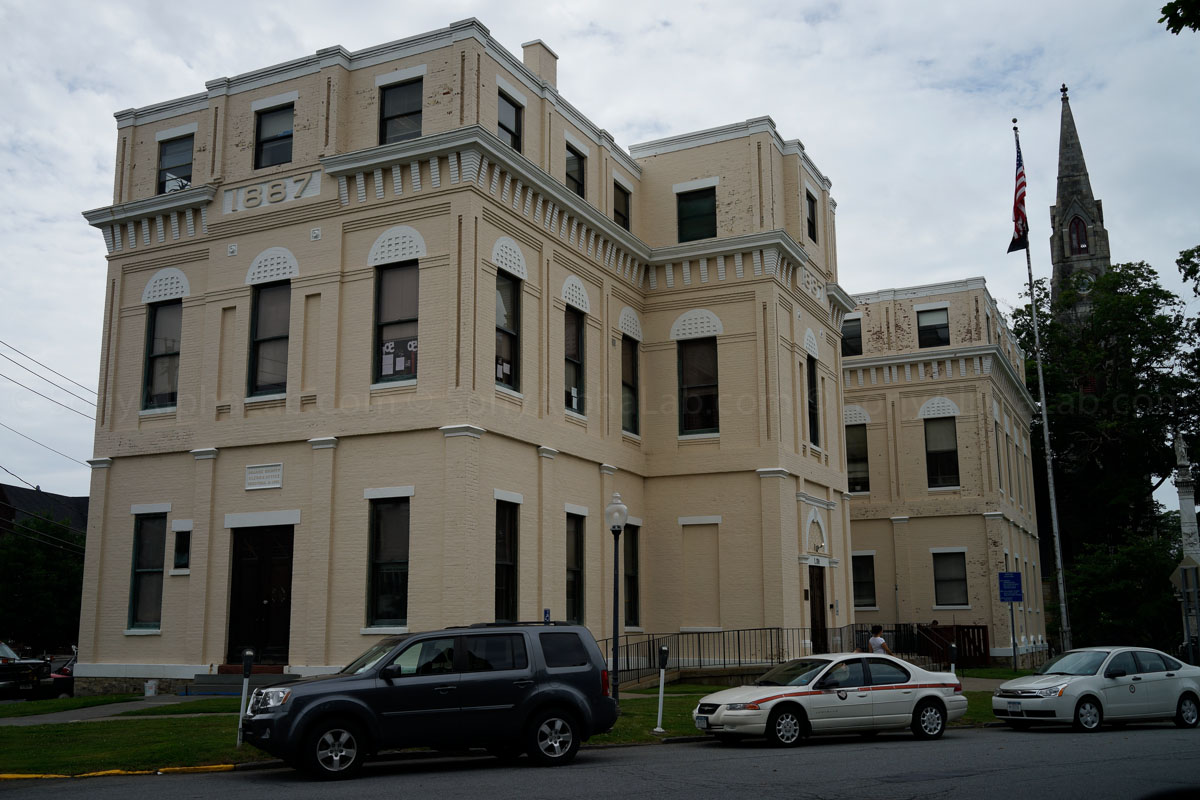 High ISO – Real World Testing
ISO 25600 is the best I have ever seen! Incredible real world high ISO performance in my opinion. When compared to there other ISO's in a test format, the blacks tend to shift towards purple at ISO 12800 and up, which is what Sony sensors normally do. It's barely noticeable in this first image of the toy truck though below.
ISO 25,600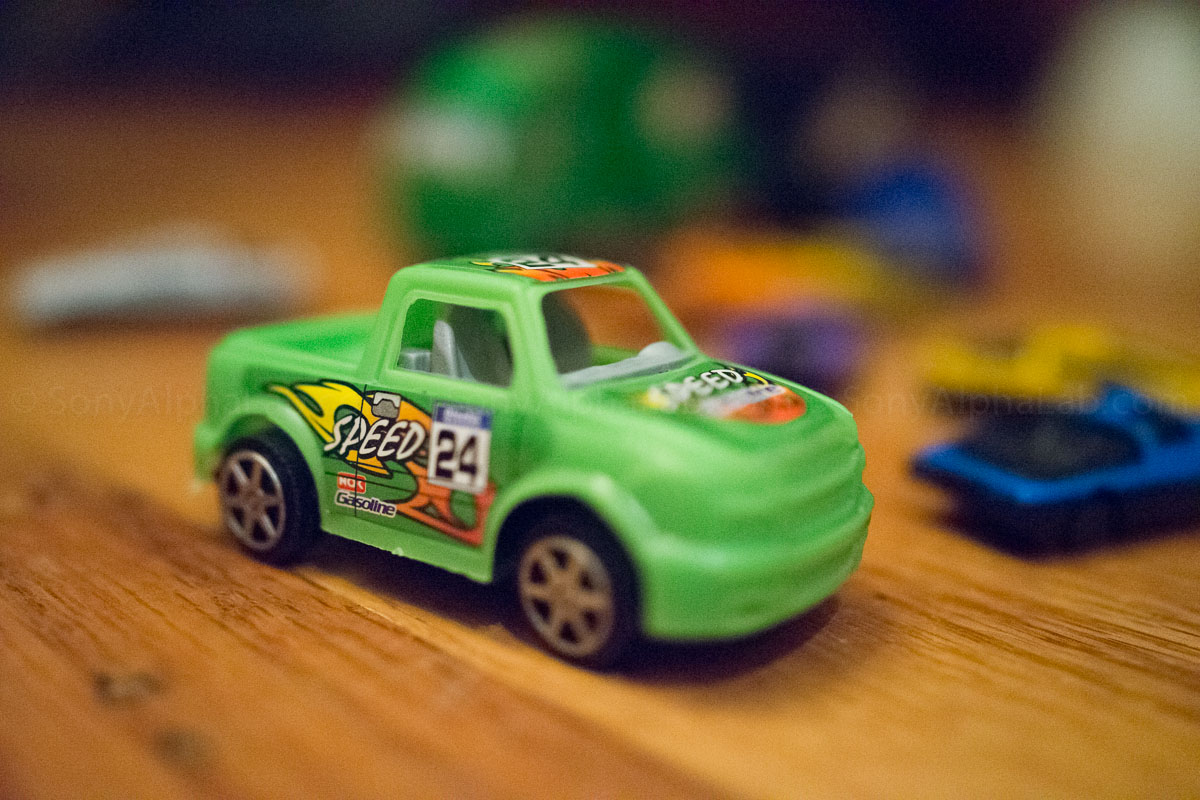 The noise is a bit more apparent in these next test photos.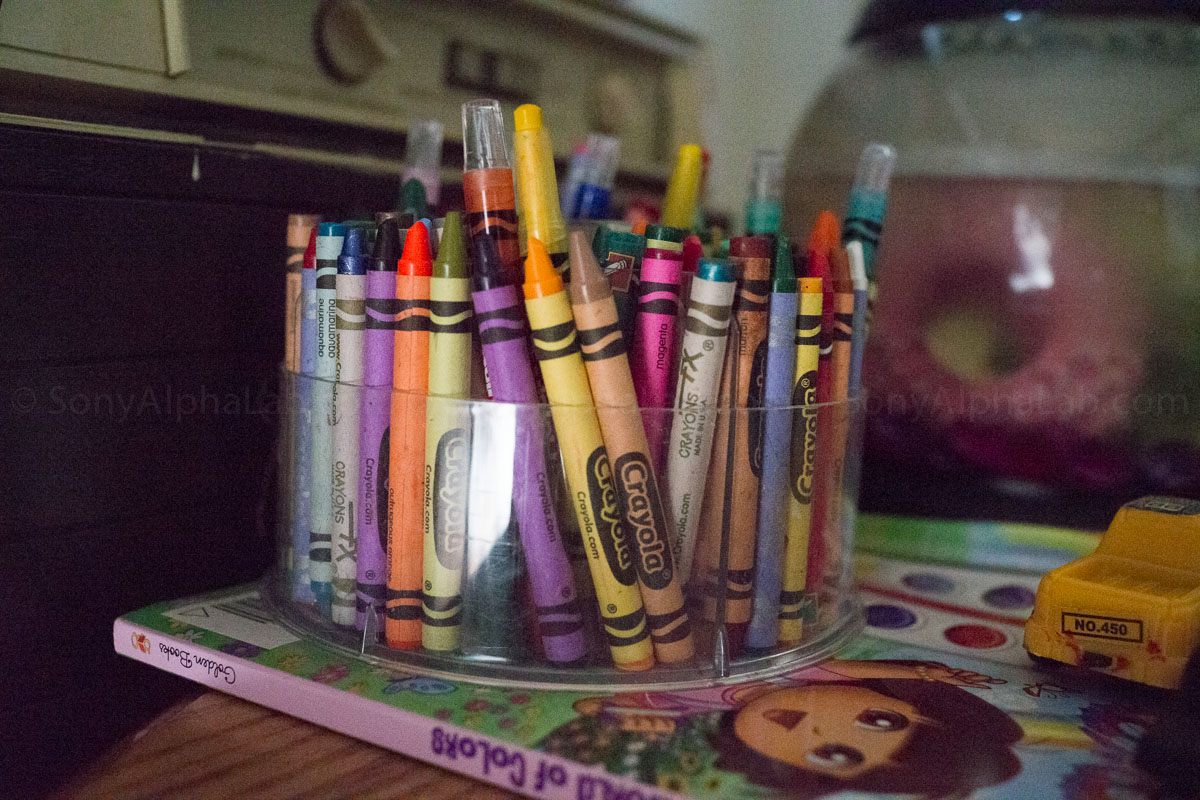 ISO 16,000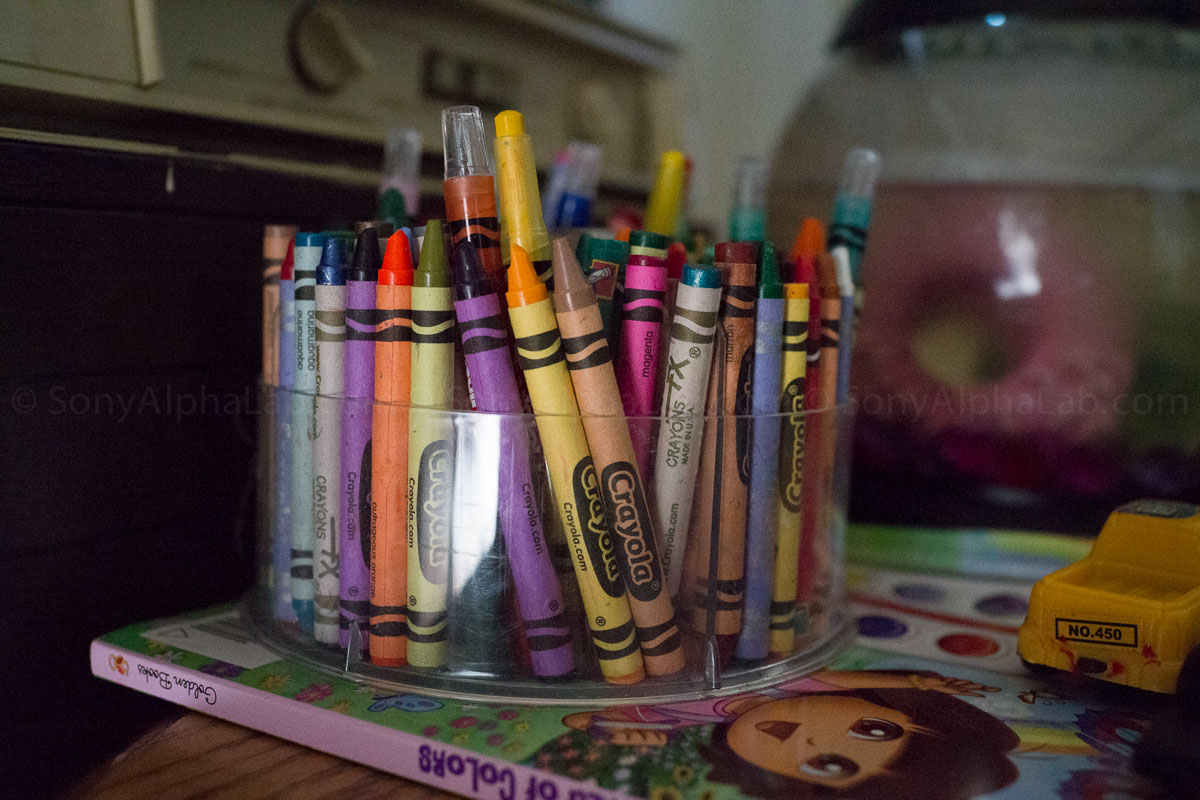 ISO 6400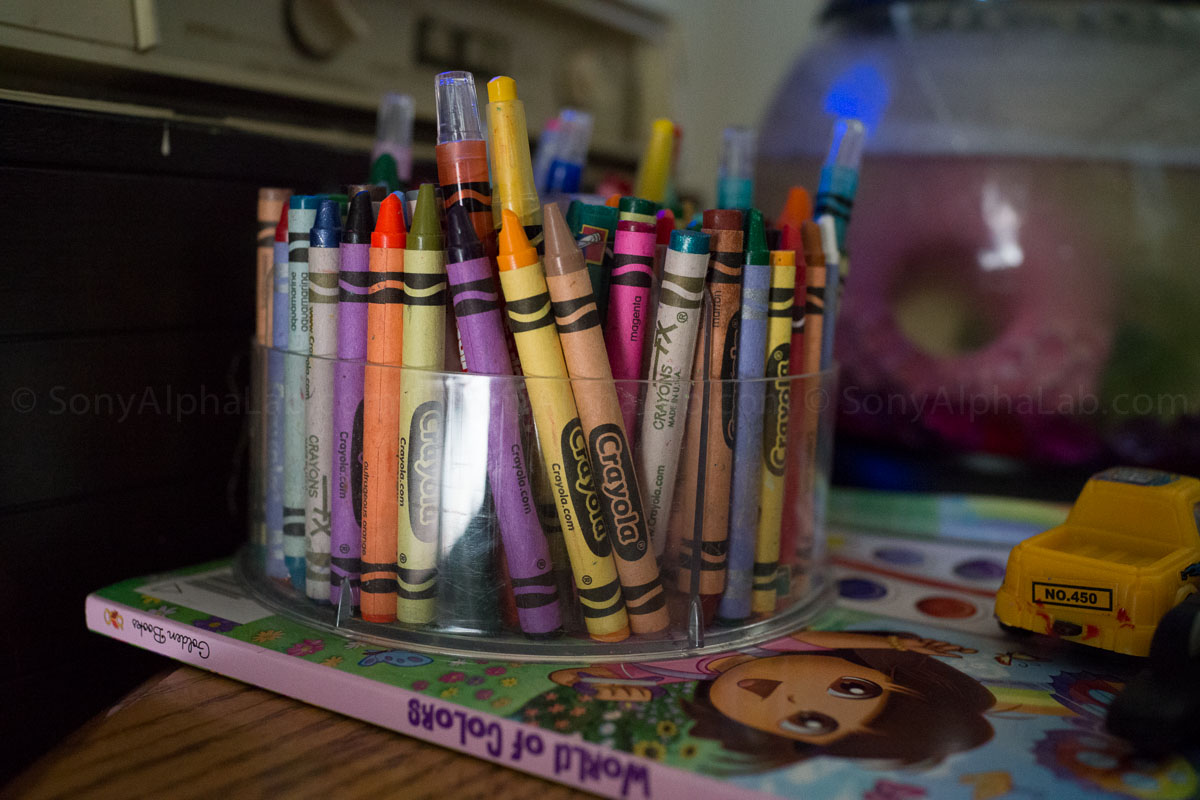 ISO 3200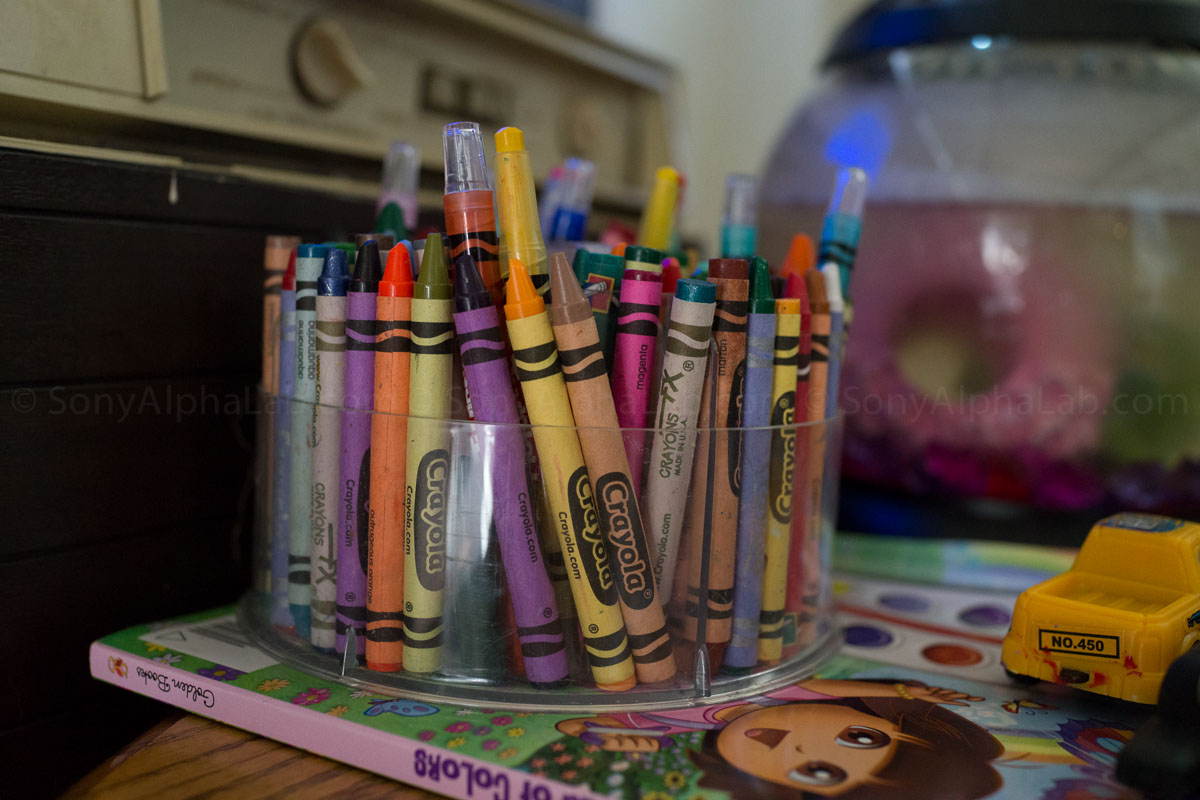 Effectively noiseless @ ISO 3200 and below
Sony RX1 Accessories
The Sony RX1 does have a nice variety of high quality accessories, although very expensive. The Electronic Viewfinder (EVF) for one is awesome and a great advantage to have for daylight shooting or if you just prefer that style of shooting over the screen. It goes for $448 US @ BHPhoto
Next we have the Thumb Grip which goes for $248 US @ BHPhoto | Amazon >> and Ebay >> have a bunch of affordable aftermarket versions that are worth checking out.
The other main accessory item for the RX1 is the lens hood which goes for $178 US @ BHPhoto
In your looking for Lens Filters, the Sony DSC-RX1 accepts 49mm threads.
You can find 49mm Neutral Density Filters @ BHPhoto >>
You can find 49mm Polarizing Filters @ BHPhoto >>
I recommend investing in a very high quality filter if you plan on using one. The Zeiss optics on the RX1 are top quality, so putting low quality glass in front of it makes no sense. B+W makes awesome super high quality filters as do many other manufactures, but just know you get what you pay for with lens filters and the multi-coated nano technology are the latest and greatest out there.
Sony DSC-RX1 Review – Conclusion
The Sony DSC-RX1 has the best image quality of any camera I've ever used personally. The full frame 24mp sensor combined with the fast f/2 Zeiss optics, produces some stunning results.
The Build Quality and attention to detail is also top quality and very well thought out. In particular the buttons and dials, battery door latch, USB port door, tripod mount, and built-in flash. The menu system is the Pro style and has all the options you could ever want or need for this style camera. In the video above I go into more detail about the menu system, so be sure to watch the whole thing!
The Sony DSC-RX1 goes for $2798 US @ BHPhoto, and for that amount of money you get exceptional image quality, build quality, and high ISO performance. What you don't get however, is a practical grip or an articulating screen like the new DSC-RX100 II. The RX1 is more of a Retro Style, and I think Sony went wrong here personally. I would prefer to see the same exact specs and feature set, but with the awesome ergonomics of a beefed up Nex-7 style camera body instead. I really think it needs a grip considering the weight and overall thin body design of the camera.
My proposal for Sony engineers and designers. Please consider adding a grip in the next generation RX full frame camera. The much smaller RX100 is pocket-able and lighter in weight, so it does not make sense for that particular model to have a grip. Perhaps a new series with ergonomics with long-term hand holding consideration in mind? I was also thinking a few different focal length options with lens adapter similar to the 16mm e-mount conversion lens options. Perhaps a few Zeiss lens adapters to expand the cameras possibilities a bit? A telephoto and wide-angle option would be great if somehow plausible without killing the optics too much. Or a zoom lens version with a grip called the RX2-Z? This is just a few thoughts I had on the RX1 future design options. As good as the image quality and high ISO performance is on the RX1, the lack of an articulating screen and grip makes it a great camera as opposed to a perfect camera. Just my opinion mind you, so please take it with a grain of salt!
I hope you all got something out of my Sony DSC-RX1 Review, and please feel free to ask questions or comment below.
Sony DSC-RX1 @ BHPhoto >>