Sony recently announced a new fast full frame e-mount wide angle prime lens that is going to make a lot of people happy in my opinion. The new FE 20mm f/1.8 G lens is offering a very high quality build quality, feature set and reasonable price point of $898 US.
This lens is a great option for video shooters because it has a manual aperture that can be De-Clicked for aperture throws, and very fast autofocus system that is capable of tracking high speed moving subjects. It's also a very good option for astrophotography in my opinion, because it's fast and wide angle enough to really get a killer view of the cosmos with a fairly low ISO value for a nice clean result. This lens will also be a solid choice for high speed sports when you need to be very close to your subject and want that wide angle view. What comes to my mind is skateboarding at a park, those cool on the trail mountain bike shots, or ring side at a combat sporting event for example.
Before this new prime lens was announced we only had the fairly affordable FE 28mm f/2 Lens which goes for $448 US. This lens also offers the option to adapt a wide angle and fisheye conversion lens, which is nice for those on a budget looking for maximum versatility with the least amount of weight and cost. For those interested I reviewed the FE 28mm f/2 Lens and the conversion lenses here >> With that being said, this lens has some significant optical distortion, and was not wide enough, sharp enough, or fast enough for high speed autofocusing when it comes to the pro oriented users in most cases. Mind you that is still a good lens for the money and at the time it came out one of the only fairly wide angle fast prime lens options available.
The other option that came along not that long ago is the ultra high quality FE 24mm f/1.4 GM Lens. Now this lens goes for $1398 US, and offers the significantly faster f/1.4 max aperture and 11-blade circular diaphragm which helps produces some of the most gorgeous out of focus bokeh renderings of any lens I have seen. It really is a killer piece of glass that I have yet to review, but will certainly do at some point.
New Sony FE 20mm f/1.8 Lens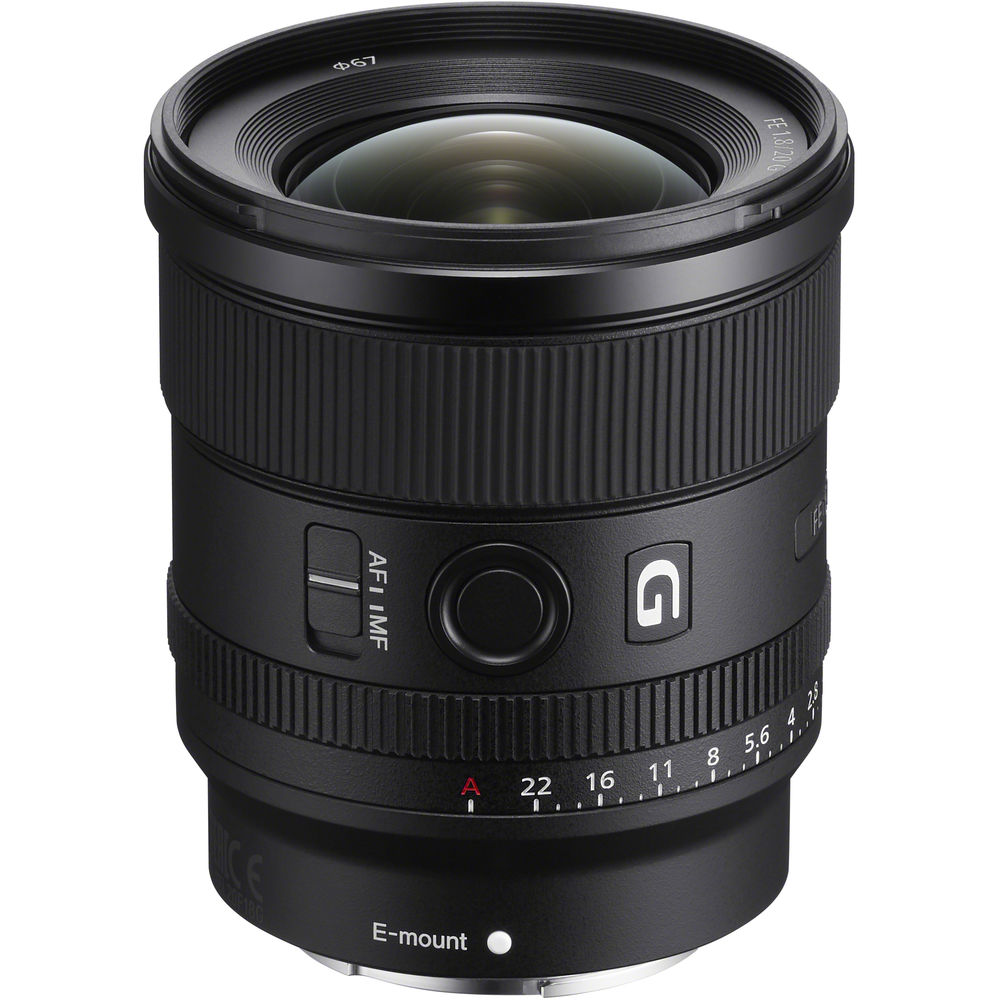 Key Features:
E-Mount Lens/Full-Frame Format
Aperture Range: f/1.8 to f/22
APS-C Effective Focal Length = 30mm
Two Aspherical Elements
Three Extra-Low Dispersion Elements
Nano AR and Fluorine Coatings
Dual XD Linear Focus Motor system
AF/MF Switch; Internal Focus
Focus Hold Button
Physical Aperture Ring; De-Click Switch
Dust and Moisture-Resistant Construction
Rounded 9-Blade Diaphragm
Minimum Focus Distance = 7.09″ / 18 cm
Filter Thread = 67mm
Weight = 13.16 oz / 373 g
Sony FE 20mm f/1.8 Lens Reviews
Here are a few initial high quality reviews of the new Sony FE 20mm f/1.8 G Lens I found for those interested. Pretty much everybody is saying it is awesome so far 😉
Closing Remarks
That is about it for this article, but as you can see from the reviews this lens is proving to be a little beast of quality and fast full frame wide porno izle angle capturing goodness! I'll catch up with you guys soon and please be sure to check out my E-Mount Lens Guide for all the available lens options this way >>
Also, be sure to ask questions if you have them! Jay