I did some Lab testing with the Sigma 56mm f/1.4 DC DN Lens using the Sony A6400 and I was very impressed with the results produced with this lens!
At the time of this article the E-mount Sigma 56mm f/1.4 DC DN Lens retails for $479 US, but it's currently on sale for $429 US.
Overall for a quick summary, the lens sharpness was fantastic, very puchy contrast and colors, the background rendering was great, very minimal fringing, and the auto focus was very quiet and snappy. The corner sharpness was also very good even at f/1.4 which was awesome, but the lens did suffer from some significant distortion. Therefore in the real world we should expect top quality sharpness, color, clarity, and excellent af speeds with both photography and video. Much more to come in this regard as I will be doing more detail video testing in the lab as well.
As far as the distortion is concerned, when shooting vertical and/ or horizontal lines, we will see some curvature going on as opposed to perfectly straight lines. This can be corrected in post easily with programs like Lightroom for example, but it's certainly worth noting if you plan on using this lens for stuff that requires little to no distortion. As far as portraits an everyday photography goes, this really won't be that noticeable in my opinion, but we will find out in more detail when get to the full review and real world sample photo articles in the near future!
All the currently available Sigma E-Mount Lenses can be found in my Lens Guide Here >>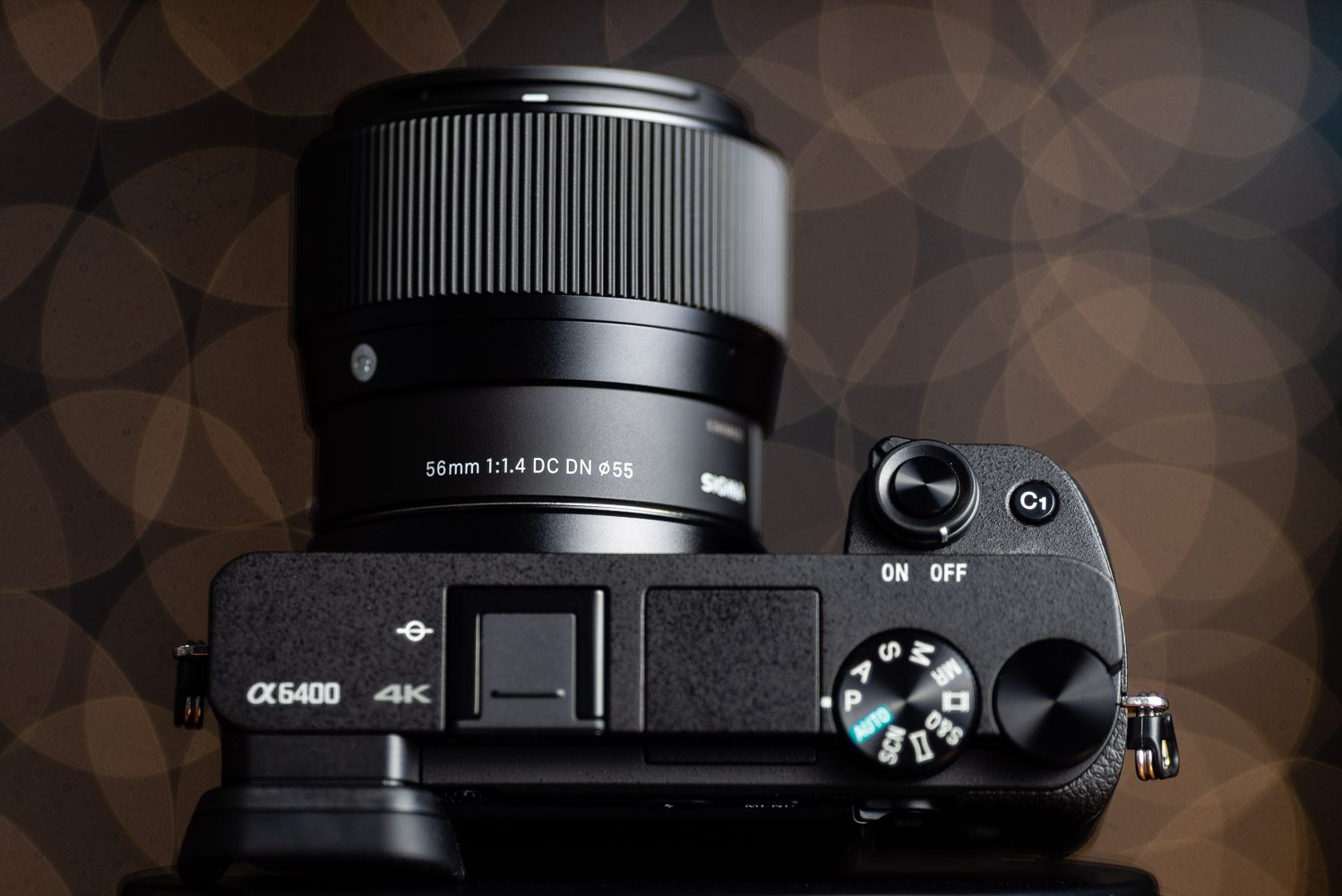 Lab Testing
For this lab testing I was using the Sony A6400 which is a 1.5x crop factor camera, so the effective focal length of 84mm. A very killer range for portraits and background separation opportunities which really helps isolate your subject and create that awesome 3d pop.
I was shooting Raw quality and made absolutely no adjustments in Lightroom, so you are seeing exactly what was produced by the Sigma 56mm f/1.4 DC DN Lens. I exported the raw files and 100% crops as 1500px jpegs at 75% quality and output sharpening set to screen/ low for reference.
Full Scene Test w/ 100% Crops
Here is a larger version of the full scene for reference when looking at the thumbnail size test shots below and be sure to click on the images for a much larger ~1500px version!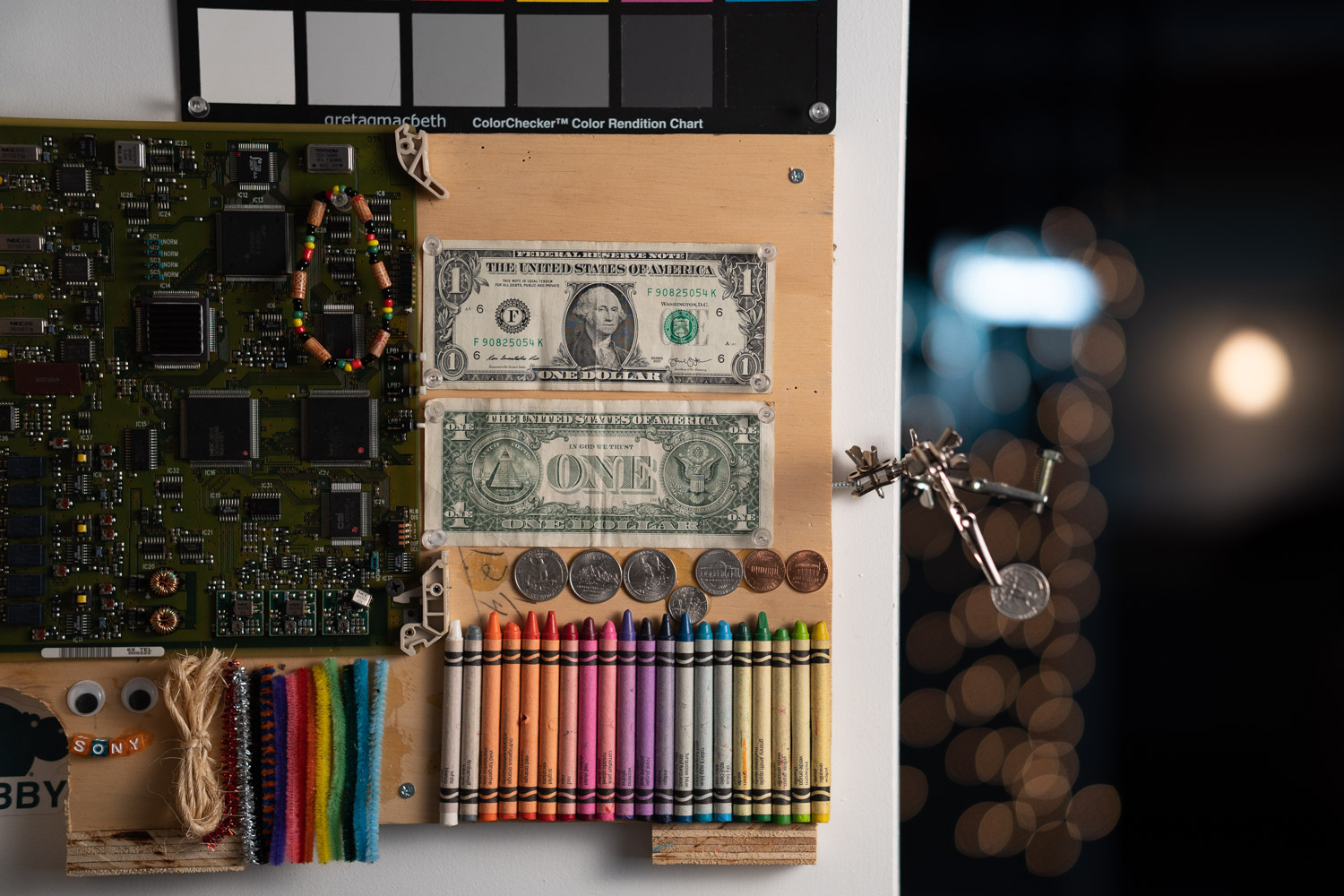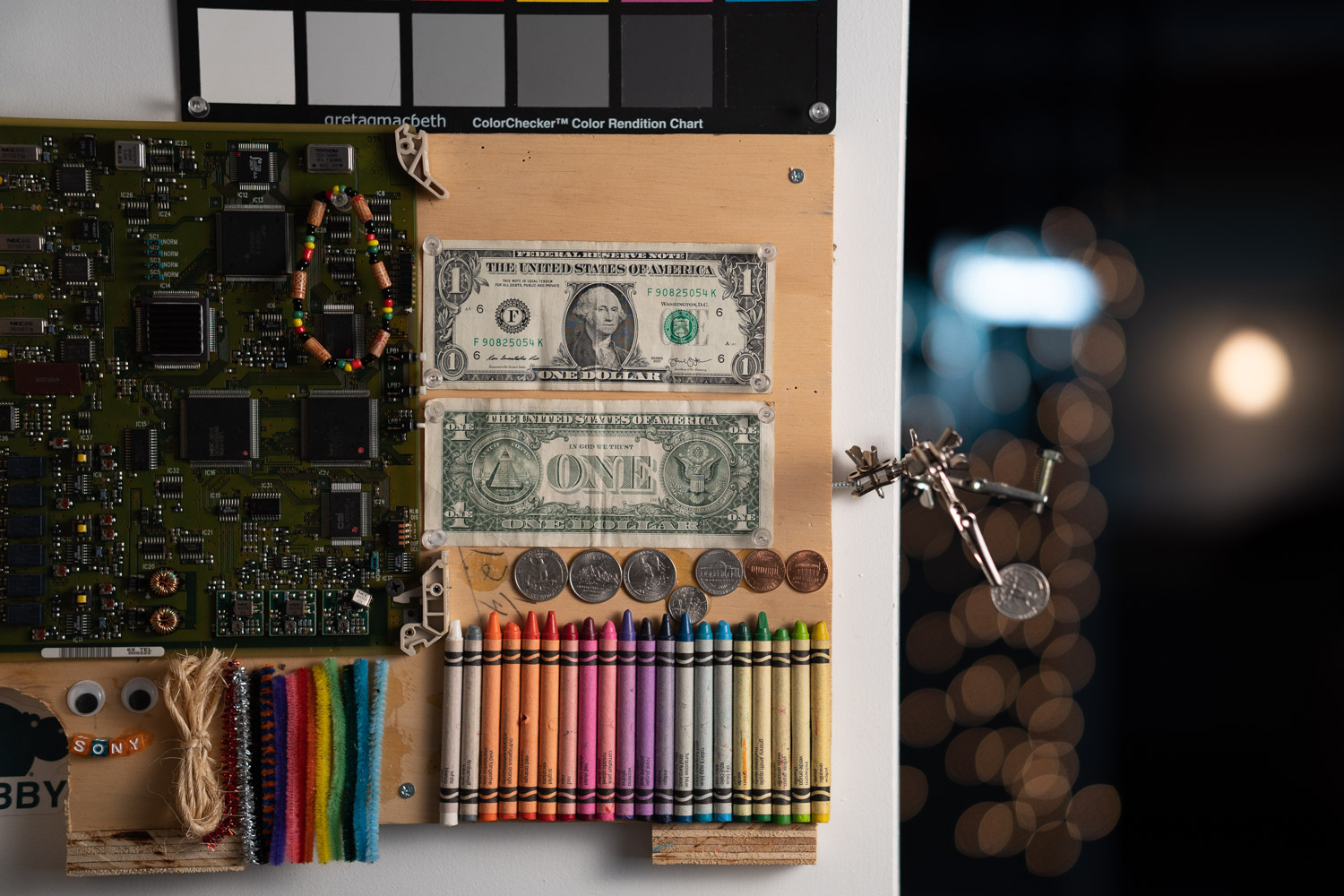 Minimum Focus Distance Lab Testing – MFD
The Minimum focus distance for the Sigma 56mm f/1.4 DC DN Lens is 1.64′ / 50 cm, which is pretty good considering how fairly compact this lens is. This allows you to get pretty darn close to your subjects which creates that extra buttery background separation and isolation of your subject.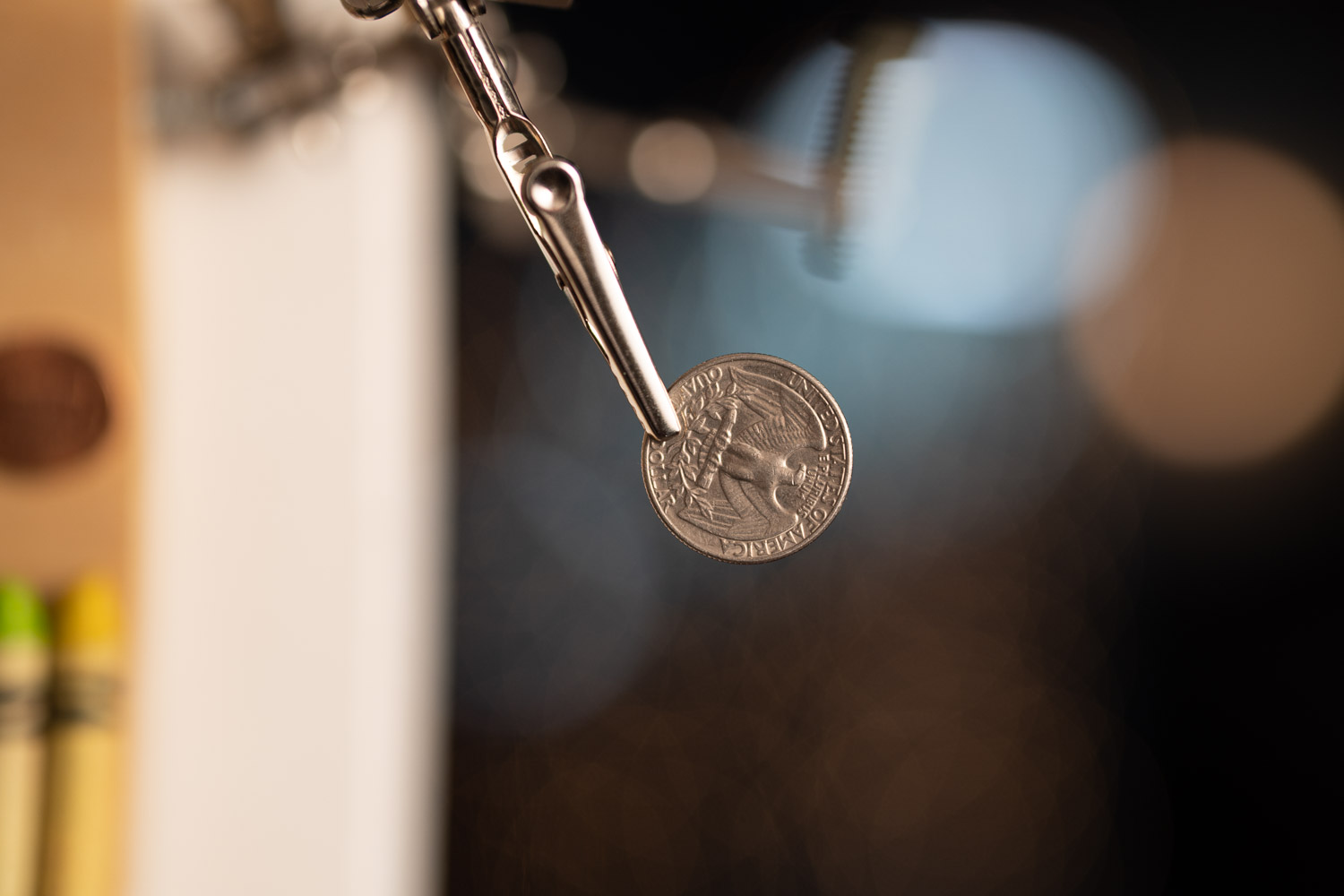 Closing Remarks
As you can see based on the lab test photos above the Sigma 56mm f/1.4 DC DN Lens is a fantastic performer all around. Some distortion is noticeable which is really the only flaw I can see that is notable. I will show you a few more real world sample photos that will illustrate the distortion a bit better than these lab test shots, so stay tuned for that if it's of concern to you. Sharpness is excellent across the board corner to corner overall. At f/1.4 the corners are a little bit soft, but nothing to worry about in my opinion, and they tack nicely by f/2.8. Contrast, color, and overall clarity are also top notch, especially for the $479 US retail price point.
For visual reference to the quality this lens produces, be sure to check out the 7artisans Photoelectric 55mm f/1.4 Lens Lab Testing photos (Click Here), and you will see the difference in sharpness, contrast, color, and clarity that you get for $119 US as compared to this lens. However, for $119 US that lens still performs pretty darn good in the lab, but nowhere near as good as this lens when it comes to lab testing scrutiny. At the end of the day in the real world, both lenses will produce some killer frames as you will see shortly in the upcoming real world sample photo articles.
Please let me know what you think of the lab testing and if you have this lens already, what you think of it for your purposes. I would love to hear your thoughts!
That is about it for this Sigma 56mm f/1.4 DC DN Lens Lab Testing article, but please stay tuned for slot oyunları some real world photos and of course the full highly detailed review in the near future 😉
I'll catch up with you later, Jay
Gear Tested: