In Sony lens review style video Jason Vong will go over what he believes are the best all around prime lenses for the Sony camera system.
I can tell you he loves the Zeiss Batis 40mm f/2 CF lens which you can pick up for $1299 @ BHPhoto | Amazon, but depending on your needs I would also strongly consider the the Sony Sonnar T* FE 55mm f/1.8 ZA Lens which you can get for $998 US @ BHPhoto | Amazon
The Sony Sonnar T* FE 35mm f/2.8 ZA Lens is also a great option and you can pick it up for $798 US @ BHPhoto | Amazon
The Sony 55mm is not as wide as the 40mm Batis, but does offer a faster f/1.8 aperture and a little more focal length which I tend to prefer for portrait separation in particular. However, you can get much closer to your subject with the 40mm Batis which makes it better for a lot of other situations like product photography for example. You really can't go wrong with a number of lenses though, and the Zeiss Batis has a special look that it produces that is hard to match.
The 35mm lens offers a significantly wider view than the 55mm but does not offer as fast as an aperture when compared to either the 40mm or 35mm. It also is not the greatest for portraits, because of the 35mm wider view and slower aperture, but is still a great option for street photography and many photojournalist type scenarios.
The biggest advantage of the Batis 40mm over the Sony 55mm and 35mm is the excellent minimum focus distance of 9.45″ / 24 cm.
Zeiss Batis 40mm f/2 CF lens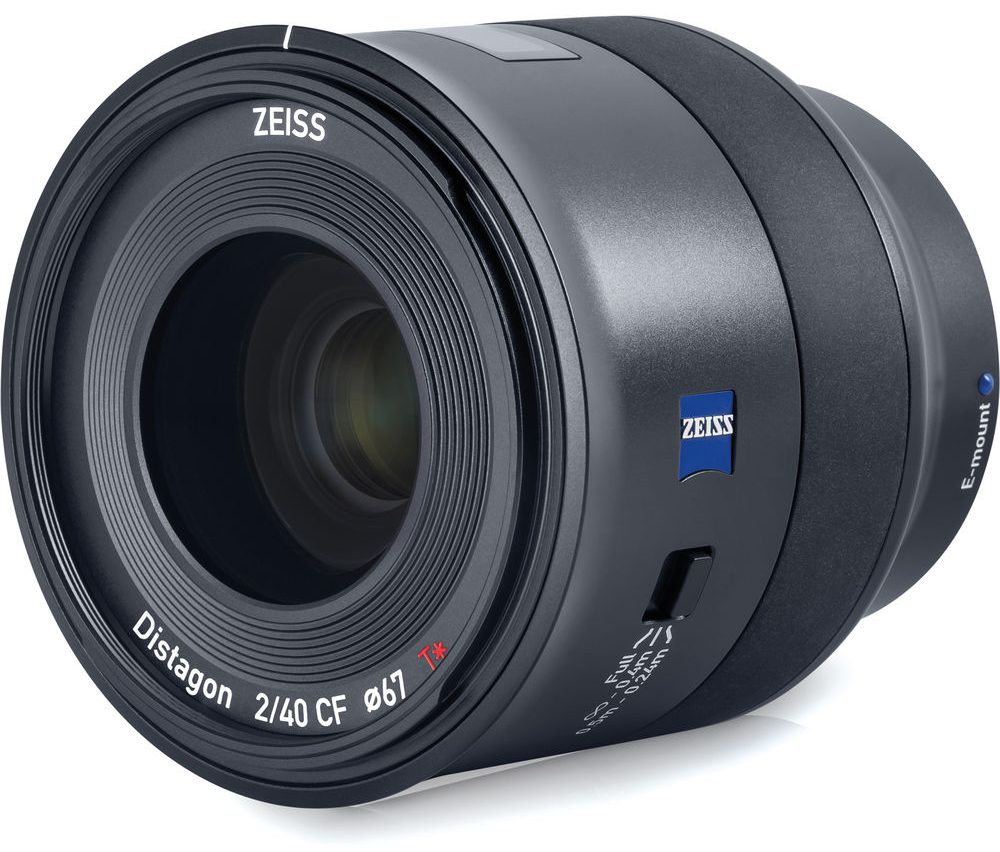 Key Features:
E-Mount Lens/Full-Frame Format
Aperture Range: f/2 to f/22
APS-C Effective Focal Length = 60mm
Distagon Optical Design
Three Aspherical Elements
Four Low Dispersion Glass Elements
Floating Elements System
ZEISS T* Anti-Reflective Coating
OLED Display for Focus Distance and DoF
Linear Autofocus Motor
Dust and Moisture-Resistant Construction
Minimum Focus Distance = 9.45″ / 24 cm
Filter Thread = 67mm
Weight = 12.7 oz / 361 g
Sony Sonnar T* FE 55mm f/1.8 ZA Lens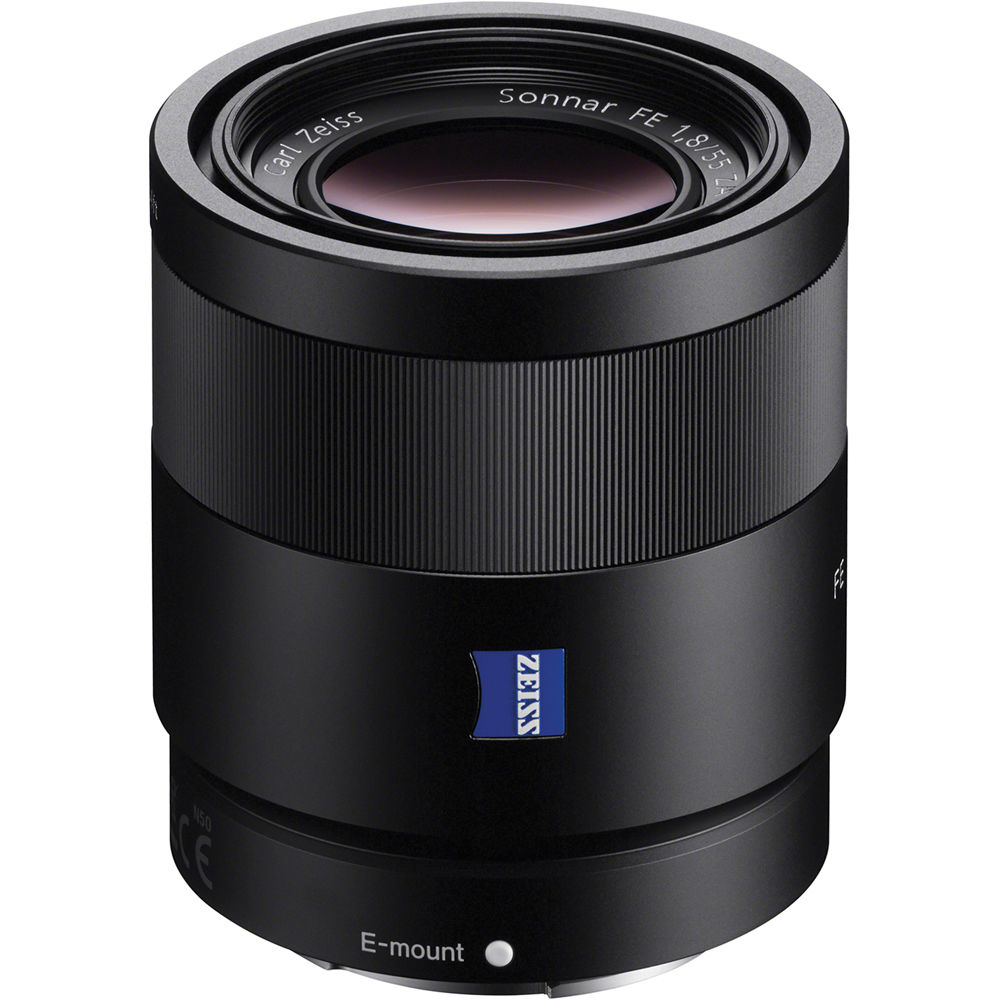 Key Features:
E-Mount Lens/Full-Frame Format
Aperture Range: f/1.8 to f/22
APS-C Effective Focal Length = 82.5mm
Three Aspherical Elements
Zeiss T* Anti-Reflective Coating
Linear Autofocus Motor; Internal Focus
Dust and Moisture-Resistant Construction
Nine-Blade Circular Diaphragm
Minimum Focus Distance = 1.64′ / 50 cm
Filter Thread = 49mm
Weight = 9.9 oz / 281 g
Sony Sonnar T* FE 35mm f/2.8 ZA Lens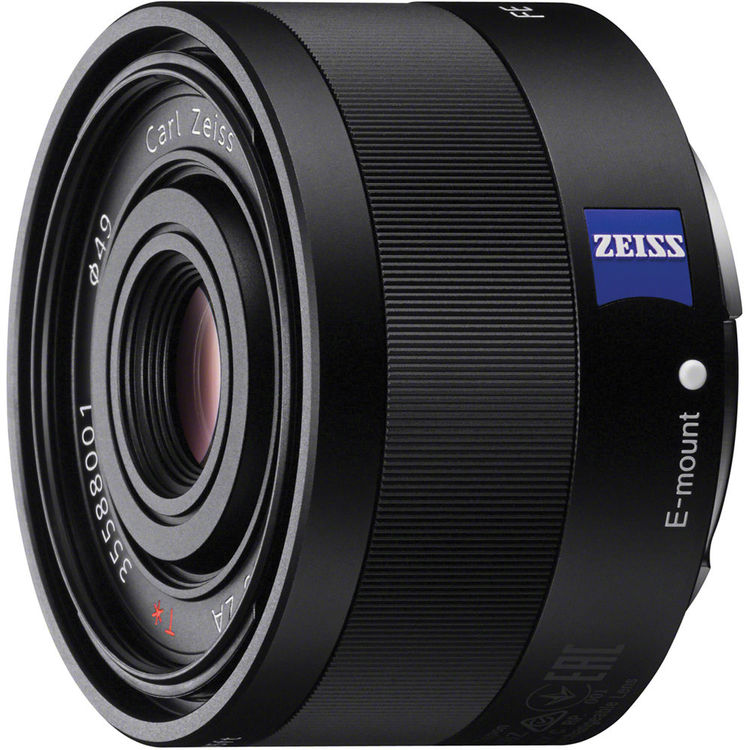 Key Features:
E-Mount Lens/Full-Frame Format
Aperture Range: f/2.8 to f/22
APS-C Effective Focal Length = 52.5mm
Three Double-Sided Aspherical Elements
Zeiss T* Anti-Reflective Coating
Linear Autofocus Motor; Internal Focus
Dust and Moisture-Resistant Construction
Seven-Blade Circular Diaphragm
Minimum Focus Distance = 13.78″ / 35 cm
Filter Thread = 49mm
Filter Thread = 40.5 mm (via Hood)
Weight = 4.2 oz / 120 g