In this Hands on Review of the Sony Cyber-Shot DSC-RX100, I will go over everything you need to know!
I really tested the DSC-RX100 thoroughly and it really is a ultra compact powerhouse of a camera with a pro oriented spec sheet. For starters, besides the camera actually being pocket sized, it has a very large 1″ 20MP Sony Sensor, Fast AF and Processor, and a killer f/1.8 Carl Zeiss zoom lens that delivers 3.6x Optical Zoom or a 28-100mm (35mm Equivalent) range. It also features a high resolution 3 inch LCD screen on the back, is very well engineered and built from a high quality aluminium body. The RX100 can also shoot up to 10 frames per second which is remarkable. At the time of this review the RX100 is going for ~$648 US.
In addition to the major hardware highlights, the Sony DSC-RX100 also has 1080/60P HD Video capabilities with full time AF. You also have full manual control over the video exposure which is very powerful and allows for really creative options.
The camera also features a manual control ring and the lens features optical stabilization to isure sharp images even when those shutter speeds get a bit slower.
Sony Cyber-Shot DSC-RX100 Highlights
20.2MP 1″ Exmor CMOS Low-Light Sensor
Carl Zeiss Vario-Sonnar T Lens
Xtra Fine 3″ LCD Display with WhiteMagic
Optical 3.6x Zoom & Digital 7.2x Zoom
Optical & Electronic Image Stabilization
Full HD 1080/60p Video Capture
Ultra-Fast 0.13 Sec High-Speed AF
Face Detection & 10 fps Burst Mode
Record Stills Using JPEG, RAW, or Both
Aluminum Body with Built-In Pop Up Flash
Price = $648 US
Sony Rx100 – Build Quality and Ergonomics
Let's start off this review with the build quality and ergonomics using these product shots for visual pleasure and reference 😉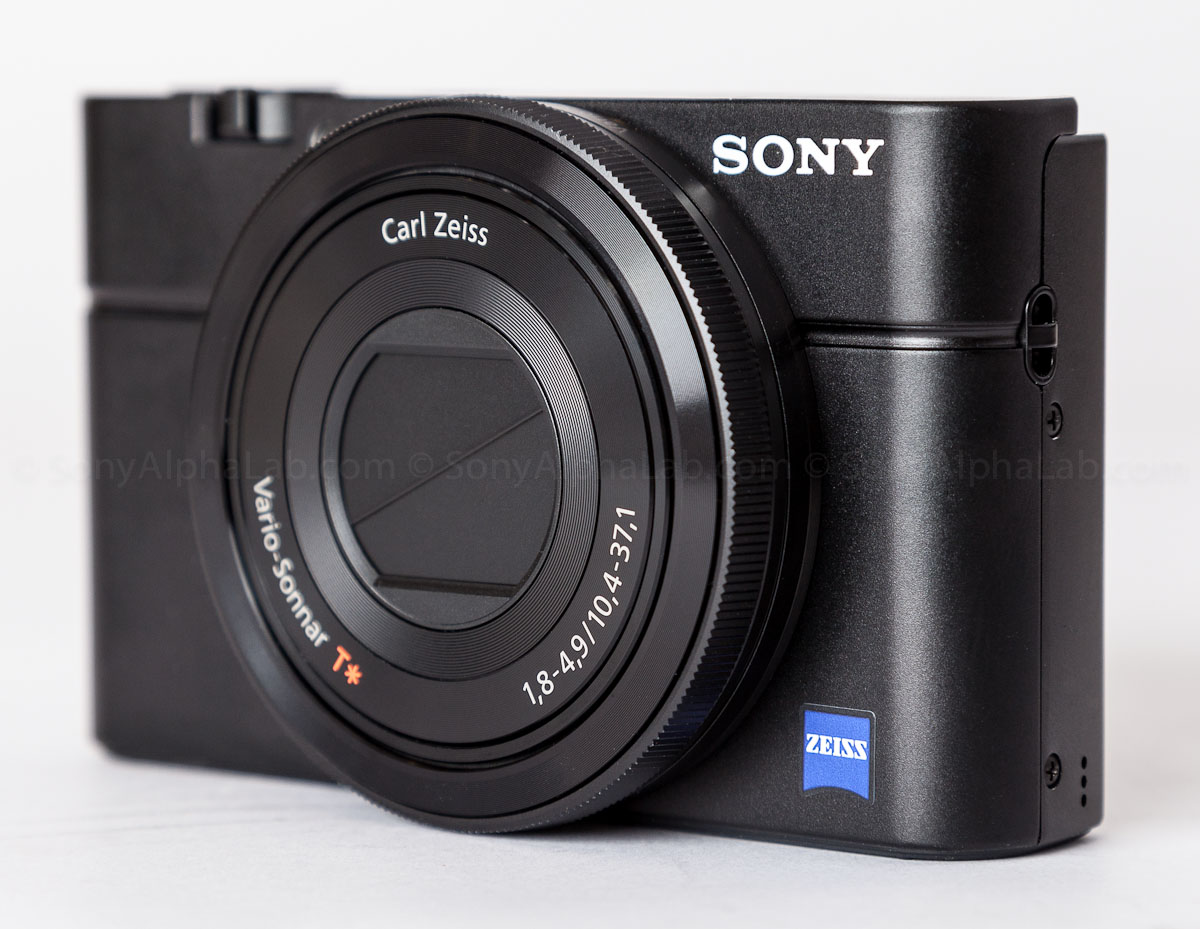 Check out the durable metal skin up close as it has a slight satin finish to it. Also note the blue Zeiss badge and just how big in circumference the f/1.8 zoom lens actually is!!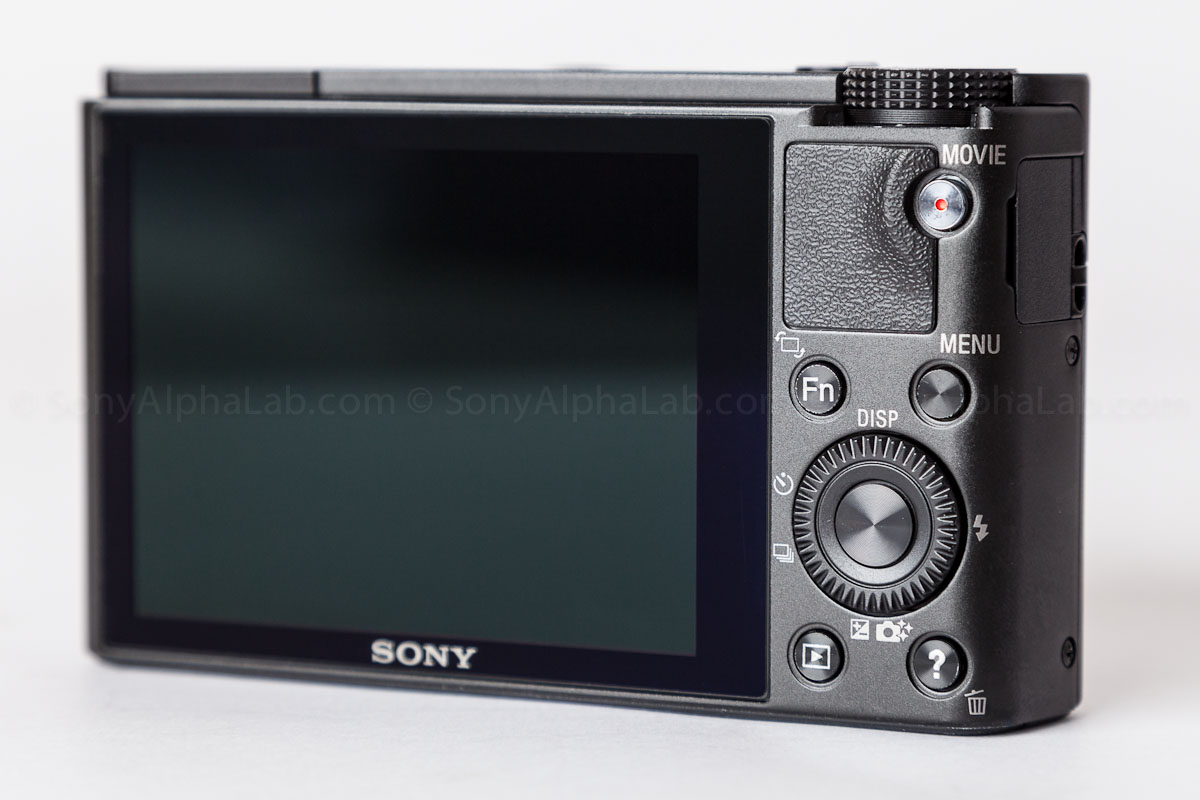 Looking from the photographer point of view you will see a very nice assortment of buttons and a 4-way nav wheel on the right hand side. Taking up the remainder of the back is the Xtra Fine 3″ LCD Display with WhiteMagic!! The screen does not move, but is definitely better looking and easier to see in the daylight than the standard high res LCD screen like on the Nex-5n for example.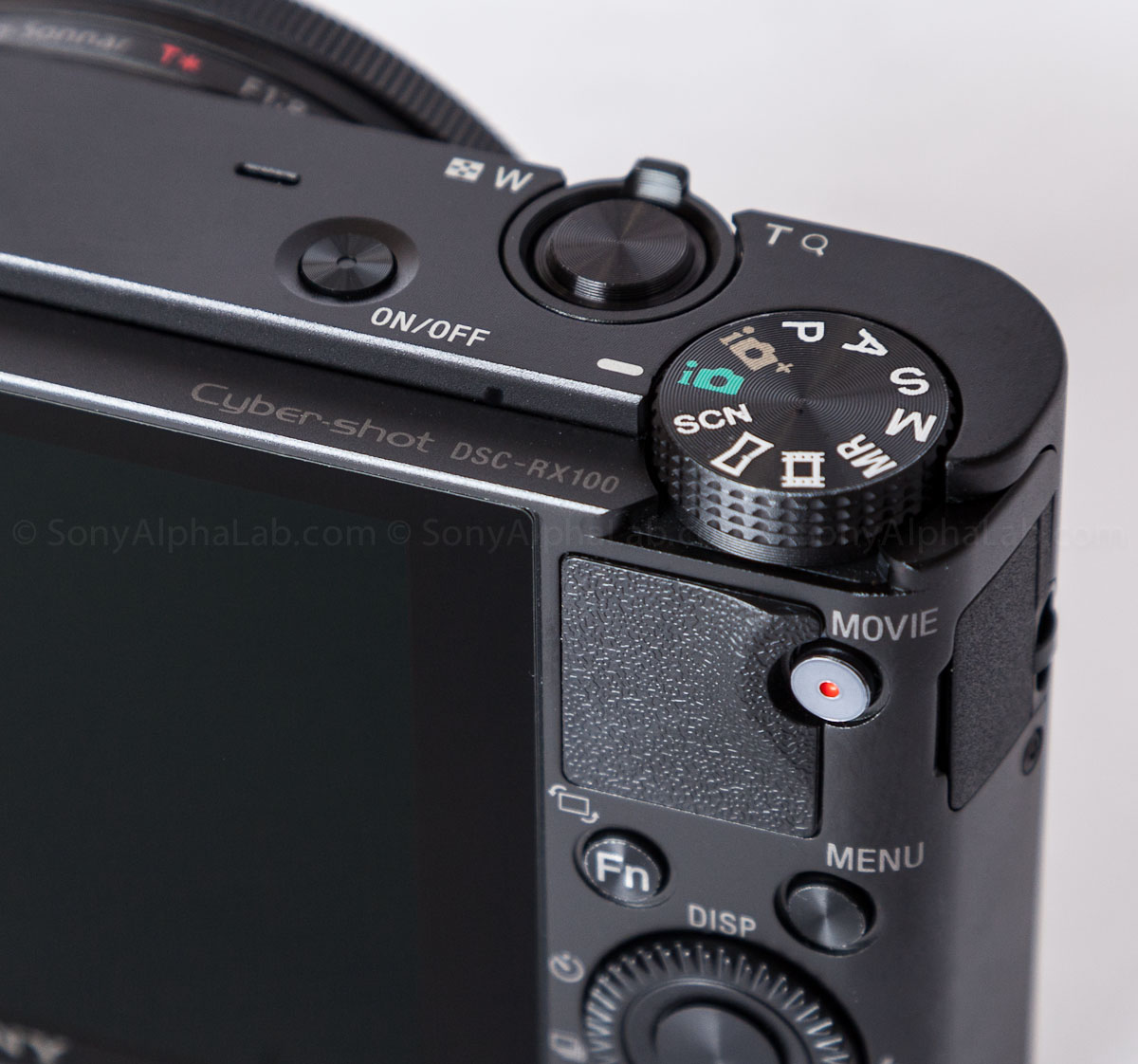 The video record button is on the top right and has a very nice carved out thumb grip that protects against accidental presses. It's a nice balance as I can still press the button pretty easily with very few accidental video recordings. The Mode dial is also a nice feature for the experienced user as the Menus can often be more time consuming. Sony decided to keep this camera set-up more like the A57 and or Nex-7 which has the experienced user in mind when it comes to menus and buttons. The Fn button for example is a shortcut to almost every feature at the push of a button, just like the Sony A57.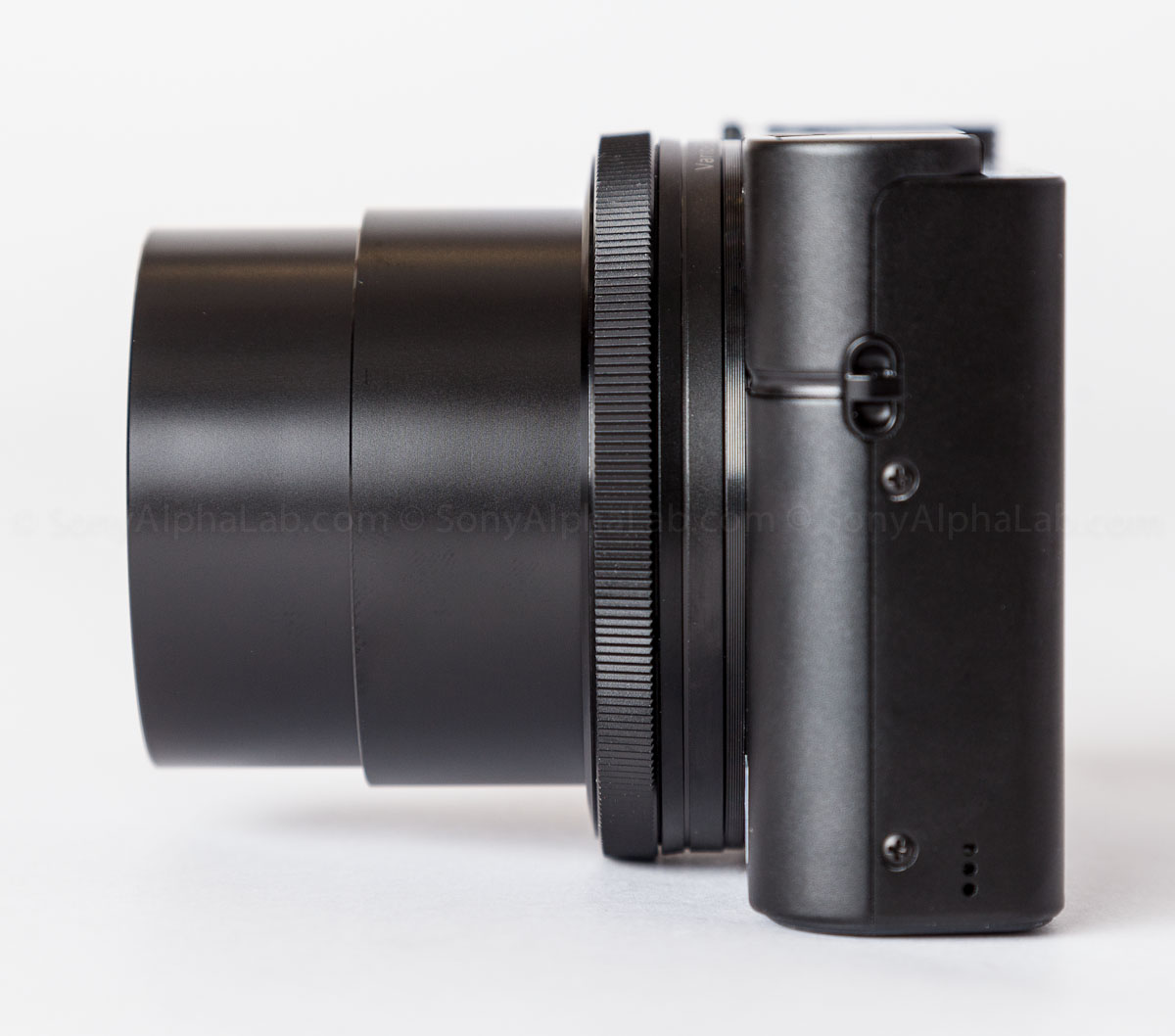 It's important to be aware just how far the Zeiss lens comes out when the camera turns on as it almost triples the overall depth!! Also notice the grooves on the integrated control ring you can spin with your finger. It works as a zoom in some modes, or aperture, shutter speed, if in those modes. The control ring can also be custom programed to a bunch of settings as well. I found it very nice to use when zooming or manual focusing specifically. It's much easier to fine tune a large wheel than the standard left /right toggle switch located by the shutter button. Although for quick zooming to maximum or minimum, the left/right zoom toggle is the way to go!!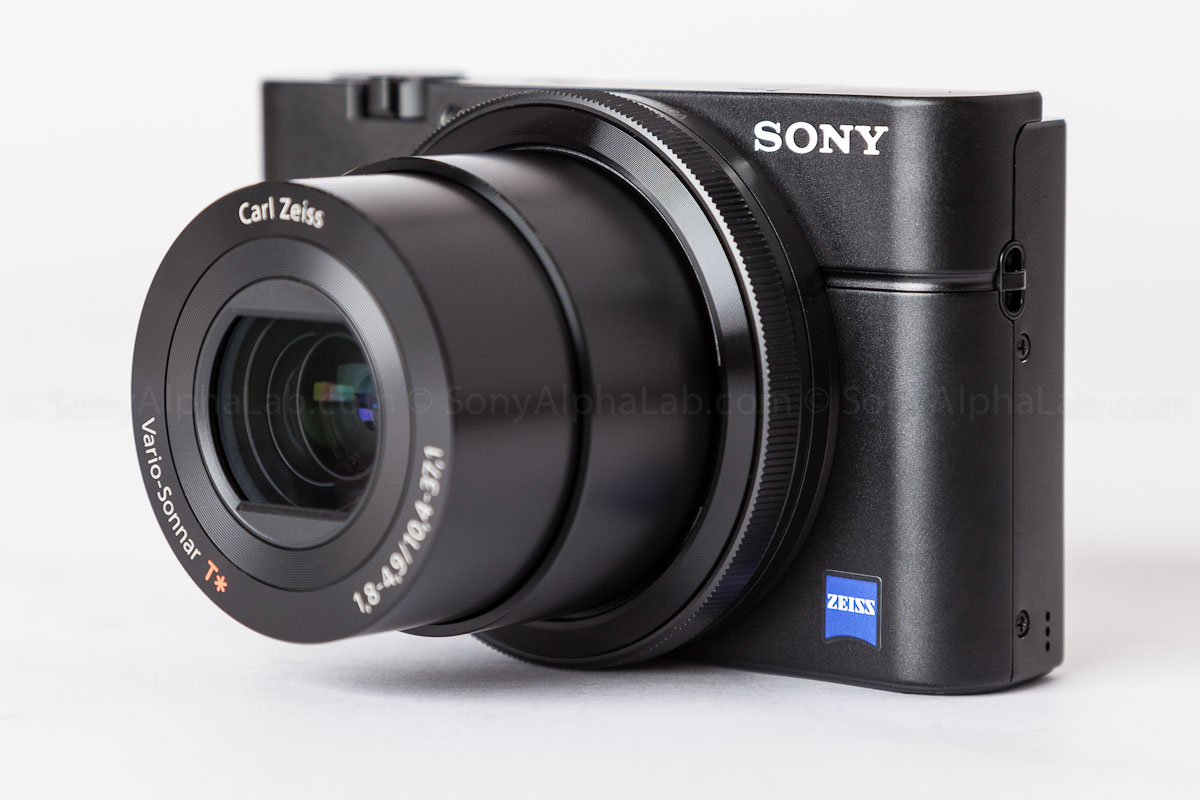 RX100 – A Closer Look, AF Testing, and a Clear Image Zoom Demo
Check out this 1080 HD Video I made showing off the RX100 up close in my hands for a closer more detailed look. Next I'll do some AF speed tests to show just how fast the RX100 actually is at focusing. Lastly, I do a full demo of the incredible powerful clear image zoom feature that can effectively double the zoom range to 7.2x.
AF Performance Analysis
As you can see from the HD video the Sony RX1oo really does focus fast!! Sony claims .013 seconds, and it totally seems possible. The AF is also extremely accurate as I barley had any missed shots due to poor focus. In very low contrast areas and poor lighting conditions the RX100 struggles to focus occasionally and you may need to re-frame the scene temporarily to help the camera find something to focus on, or go to manual mode. This is normal for most any camera in poor low contrast lighting conditions, but Sony gives you extra tools to make it better and easier.
The Facial Recognition feature is On by default and significantly helps with focus accuracy and exposure priority if people are in your scene. Occasionally the camera may see an object in the scene and think it's a face, which intern becomes the priority focus etc.. It only happened to me once or twice, but can simple be turned off in the Functions Menu (Fn Button).
Some Real World Clear Image Zoom Samples
Clear image zoom is a feature that allows the Sony RX100 to effectively doubles the zoom range with almost no loss in detail. The camera uses Photoshop like technology to create a much more accurate highly detailed enlargement by adding pixels intelligently. This feature works awesome, just as it was advertised! Check out this examples so you can see for yourself how good it works.
Zoomed all the way out at 10.4mm
Zoomed all the way with Optical Zoom – 37.1mm or 3.6x
Clear Image Zoom at 7.2x which is the Max!
Zoomed all the way out at 10.4mm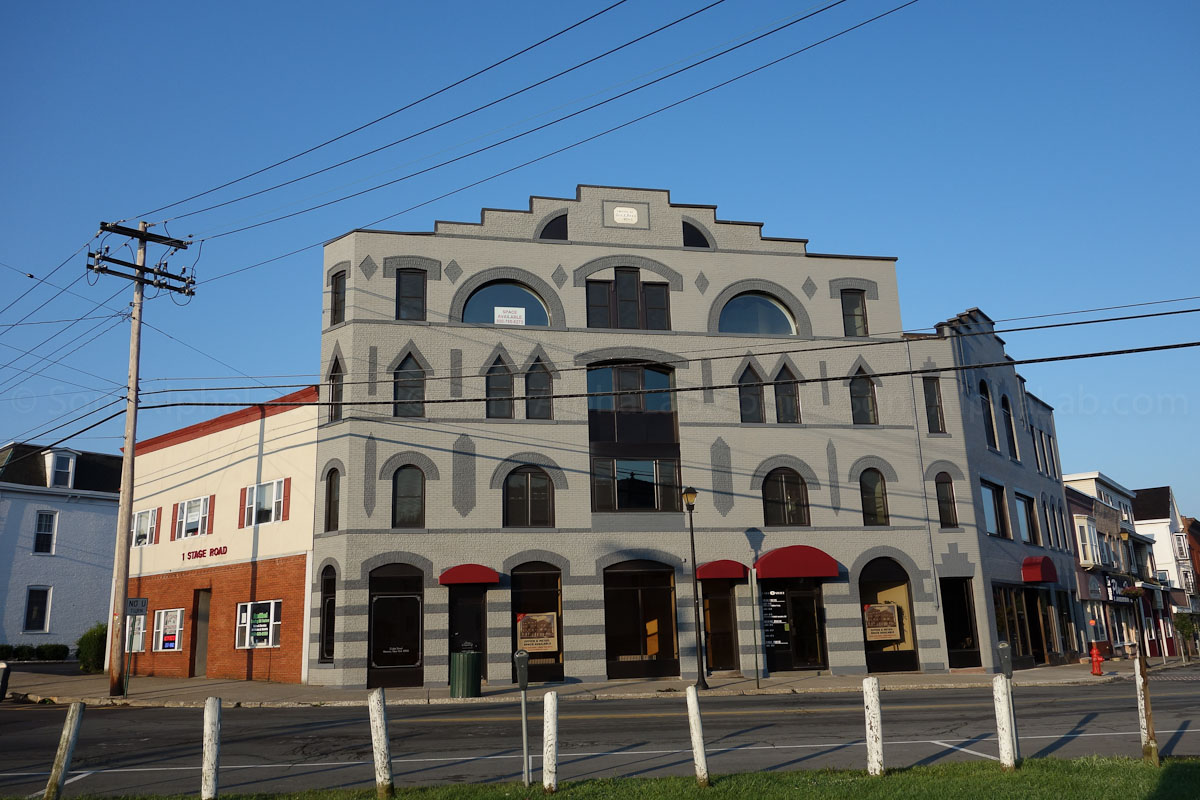 Clear Image Zoom at 7.2x which is the Max!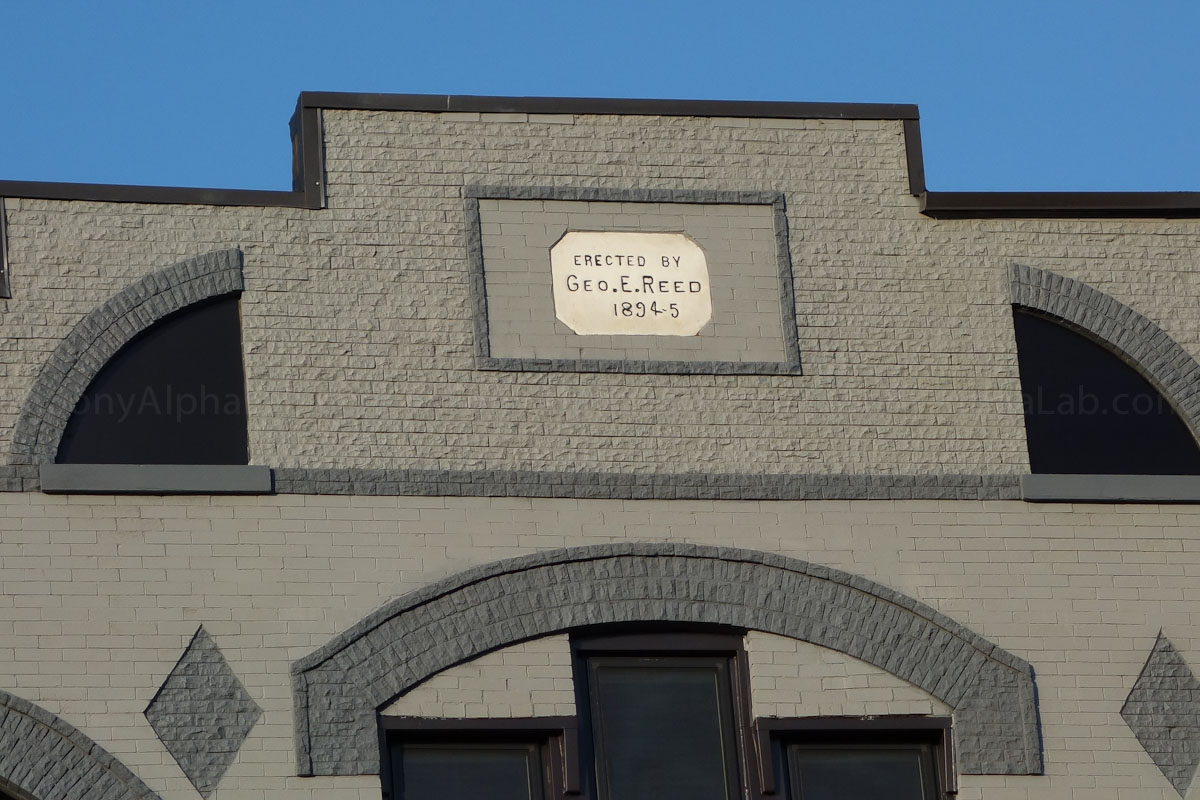 Sony DSC-RX100 – Image Quality
Image quality is excellent on the RX100, especially when considering the size of the camera, sensor, and pixel density. Sony managed to get almost the same image quality as the Nex Cameras with a much smaller form factor. The Nex cameras do have a more usable depth of field however, which is important for portraits and filming work in particular. That being said, if your pretty close to your subject and zoomed in a bit, you can get some great separation with the DSC-RX100!! You will see some examples of this below. The dynamic range is also very good as you will see in the first picture below, and the Zeiss Optics are very sharp corner to corner with little fringing to be found. The lens does have slight distortion on the wider end, but it's really not that bad in my opinion.
A Few High Res Sample Photos
I took this photo from the window of my car and to my surprise the Zeiss optics at 10.4mm was wide enough to capture the entire building. So, if you were wondering what 10.4mm gets you, this is a good example in my opinion. I was about 30-40 feet from the building I would say for reference.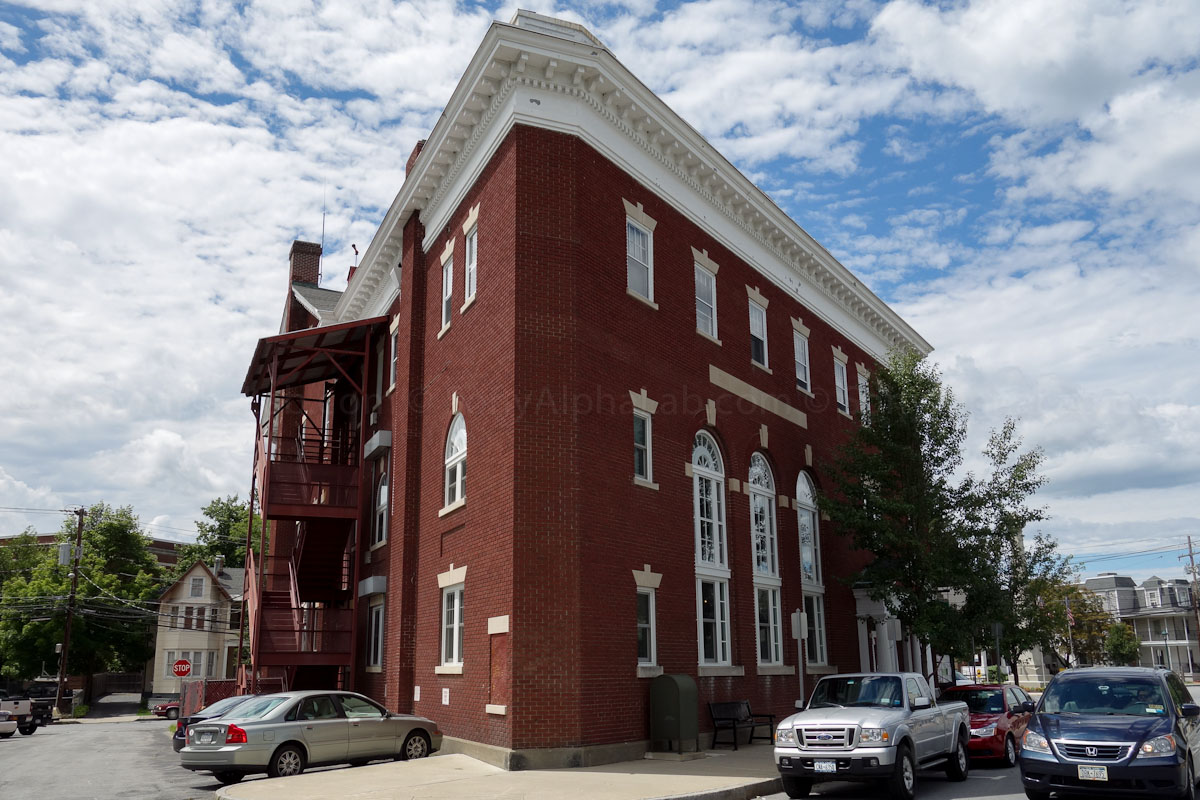 Here's the other side of the building from farther away with a 100% Crop of the truck in the lower right corner. The detail that the RX100 captures is excellent in my opinion.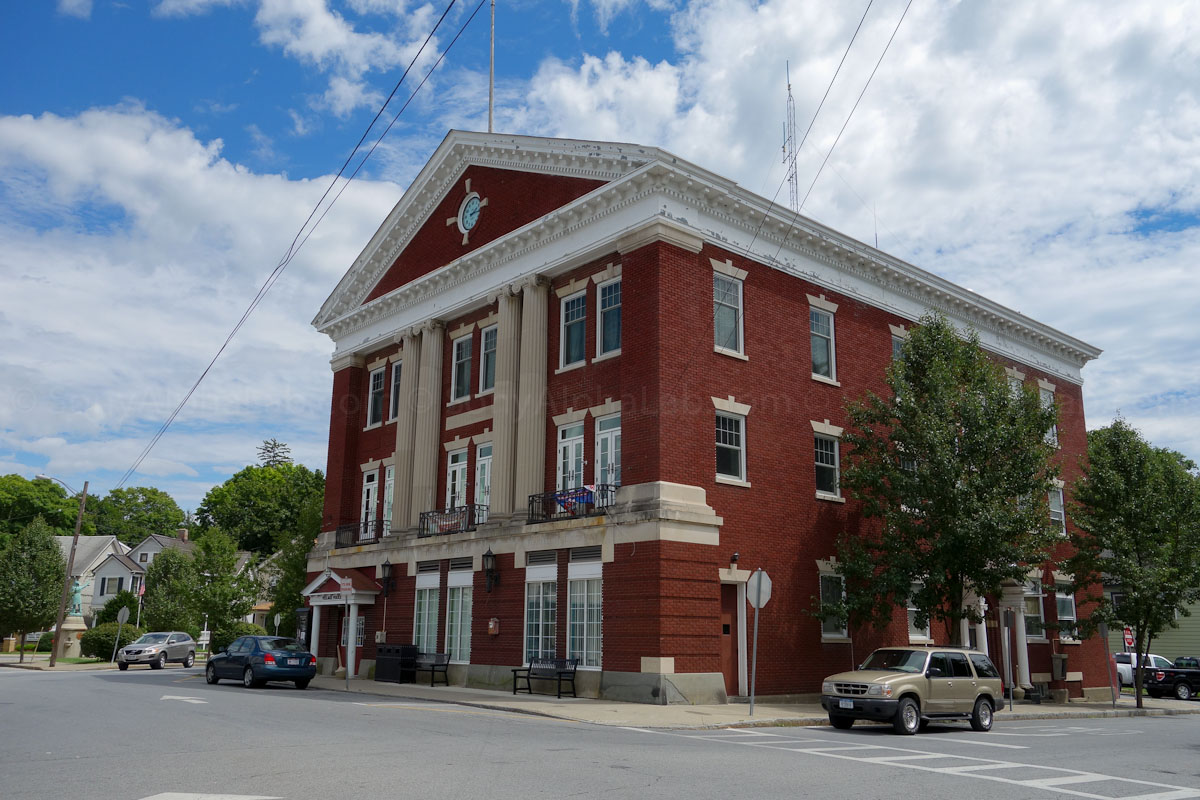 These next few shots was a highly textured church with a slate roof that made for a really good test photos!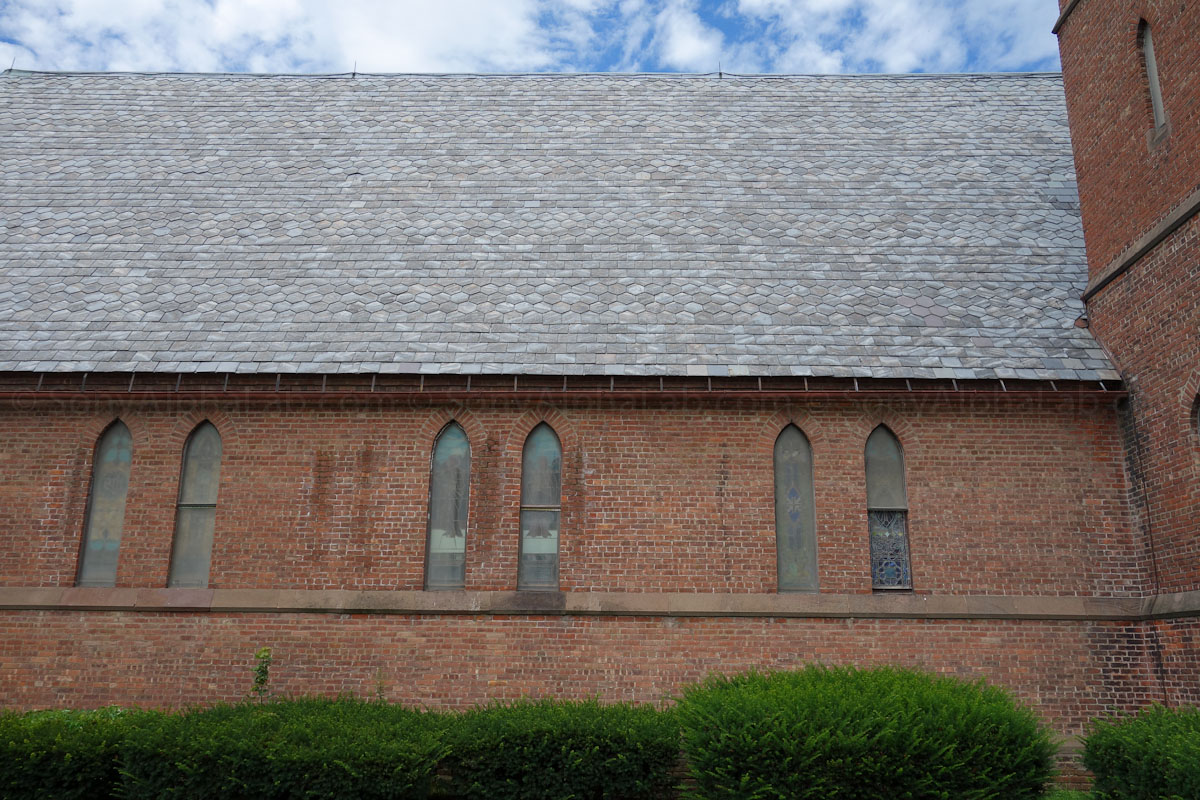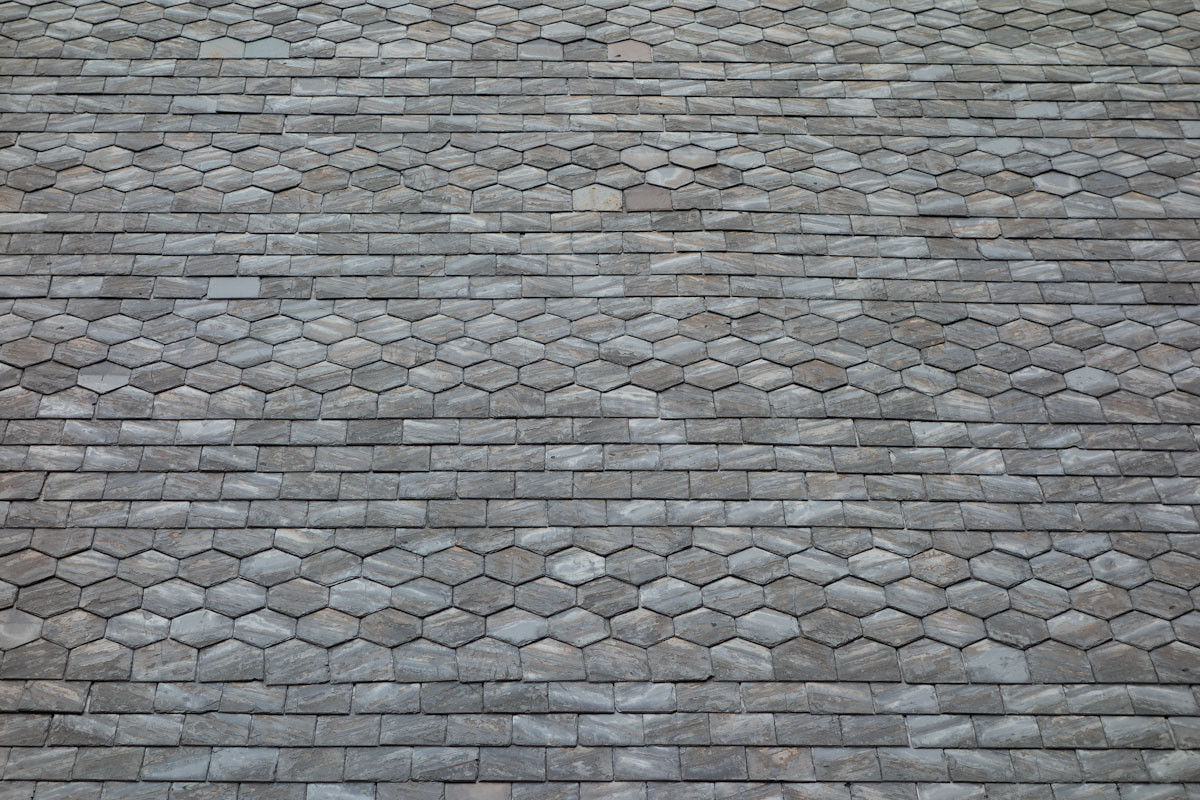 Just look at how sharp this slate roof is when viewing a 100% Crop!!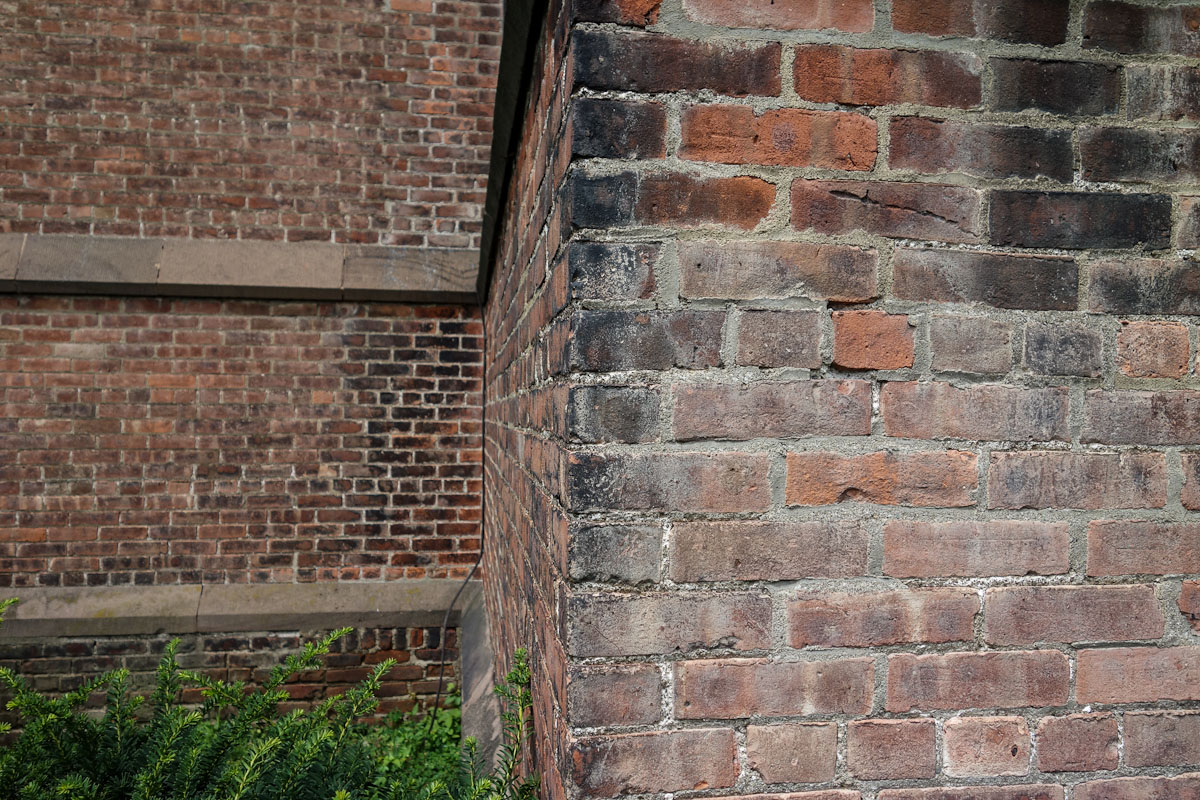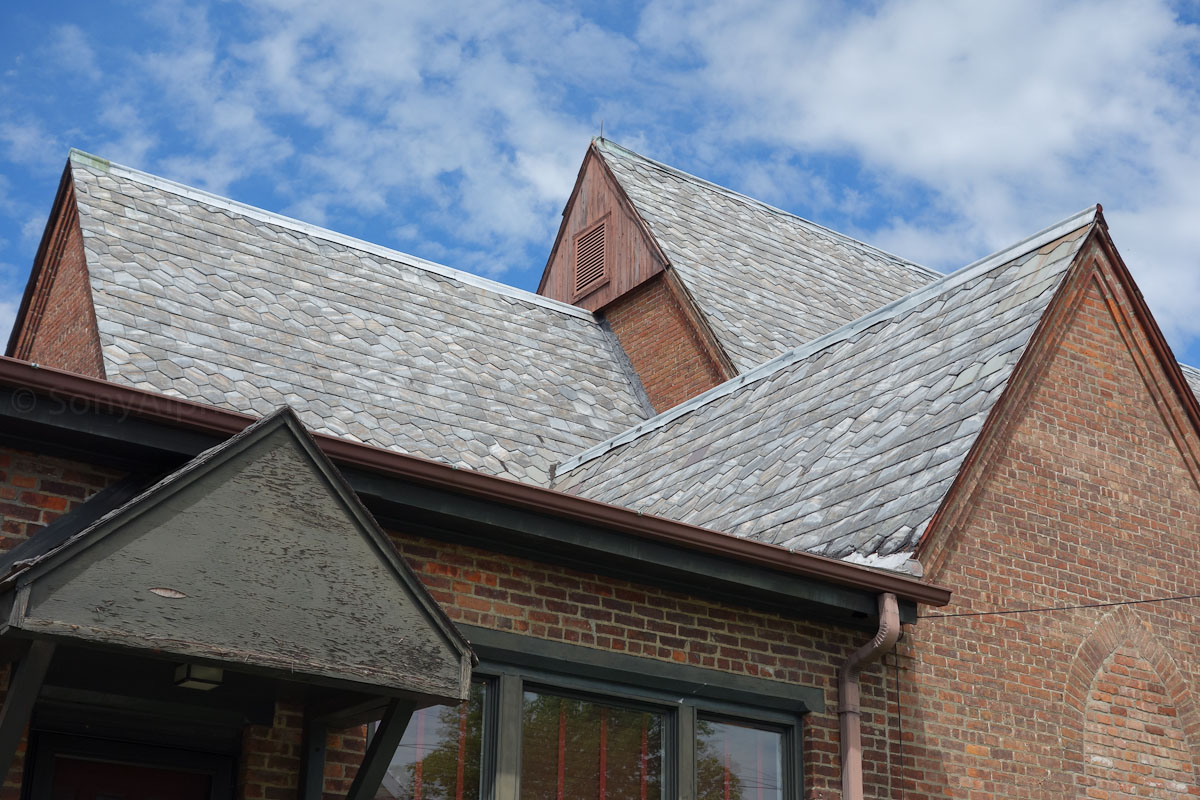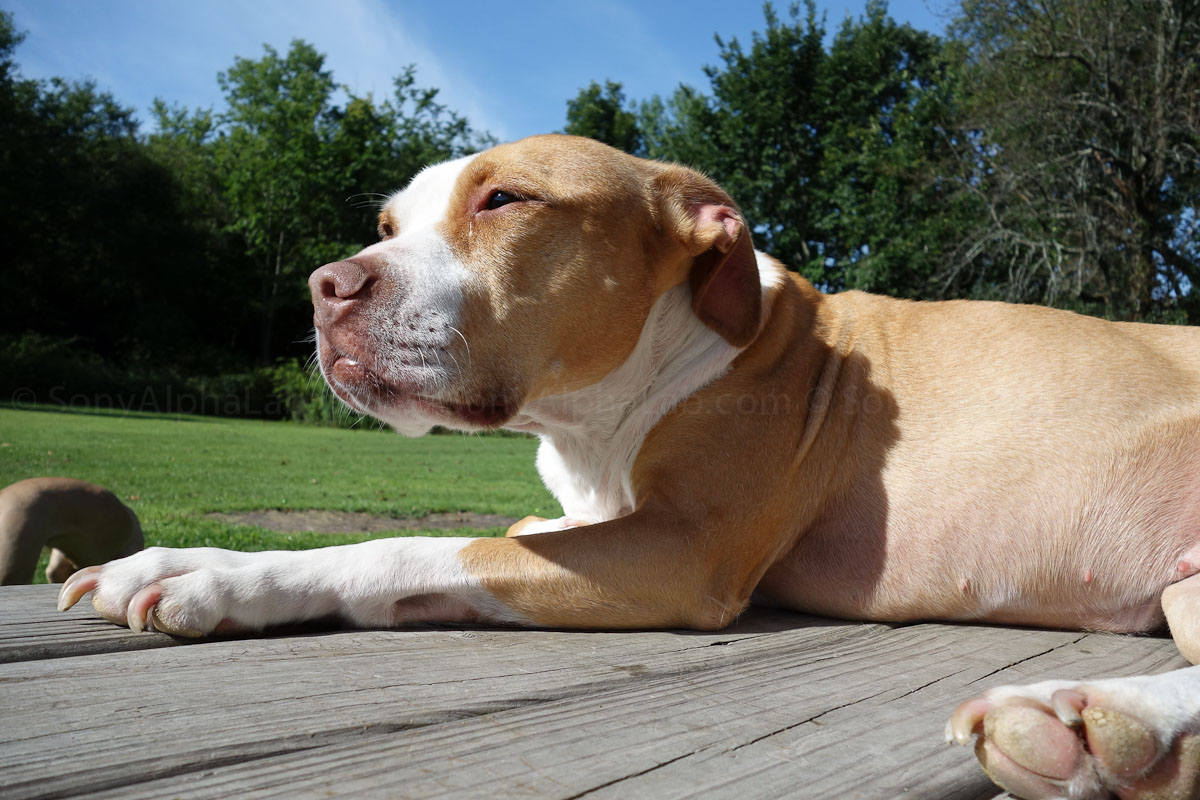 Sharp @ 100% Crop
Here's three shots of the same scene taken at different zoom levels: 10.4mm, 15.28mm, and 37.01mm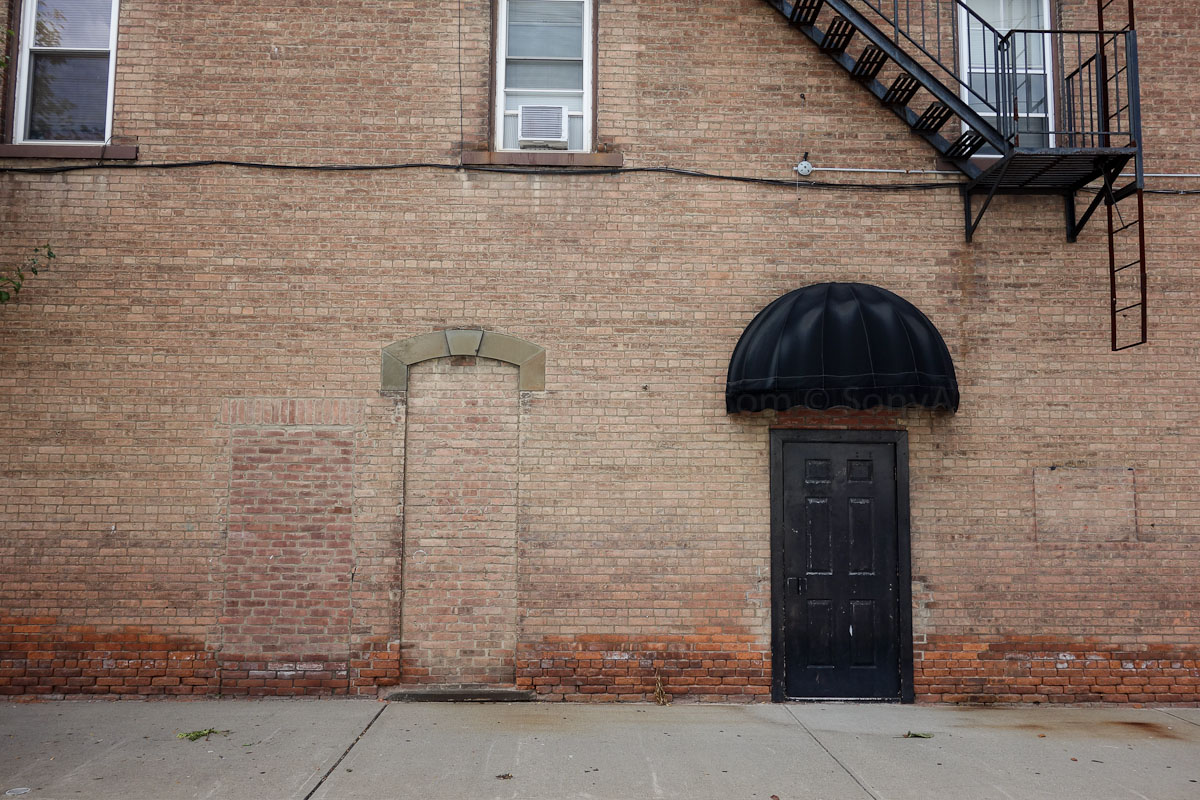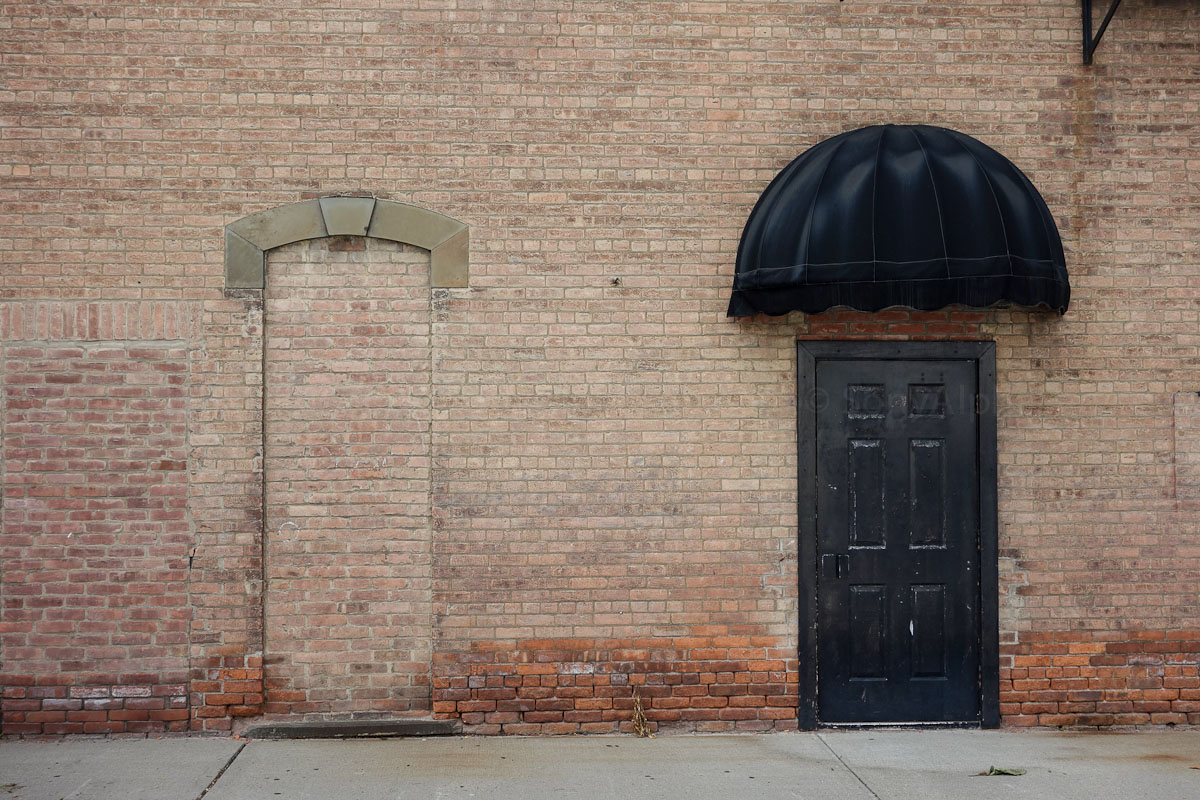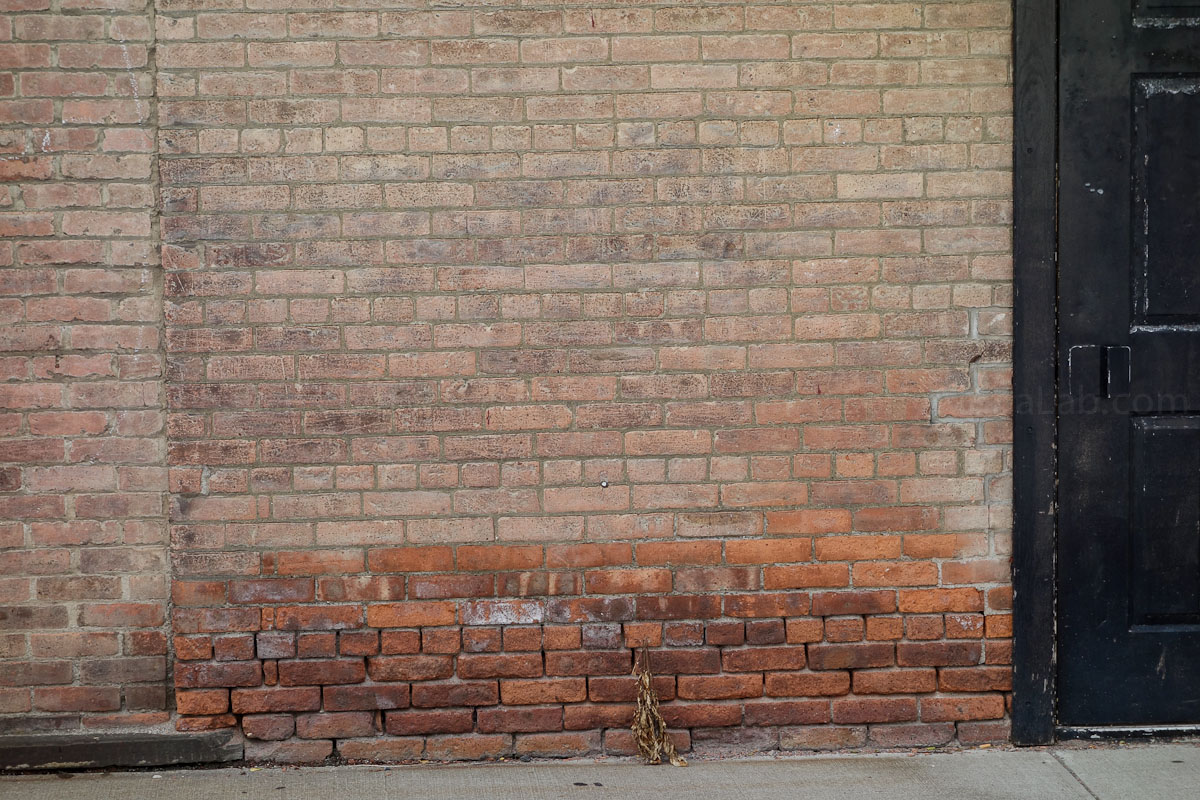 Updated – 08/19/12
We went to the local fair last night and I managed to get a few longer exposure photos that came out pretty cool. I simply rested the camera on the top edge of a bench and wedged a folded piece of paper under the lens to fine tune the angle a bit. What would have been perfect is This Joby Gorillapod I reviewed a few months back, and I wish I had it last night!! In any event, these shots came out sharper than I was expecting considering my support rig.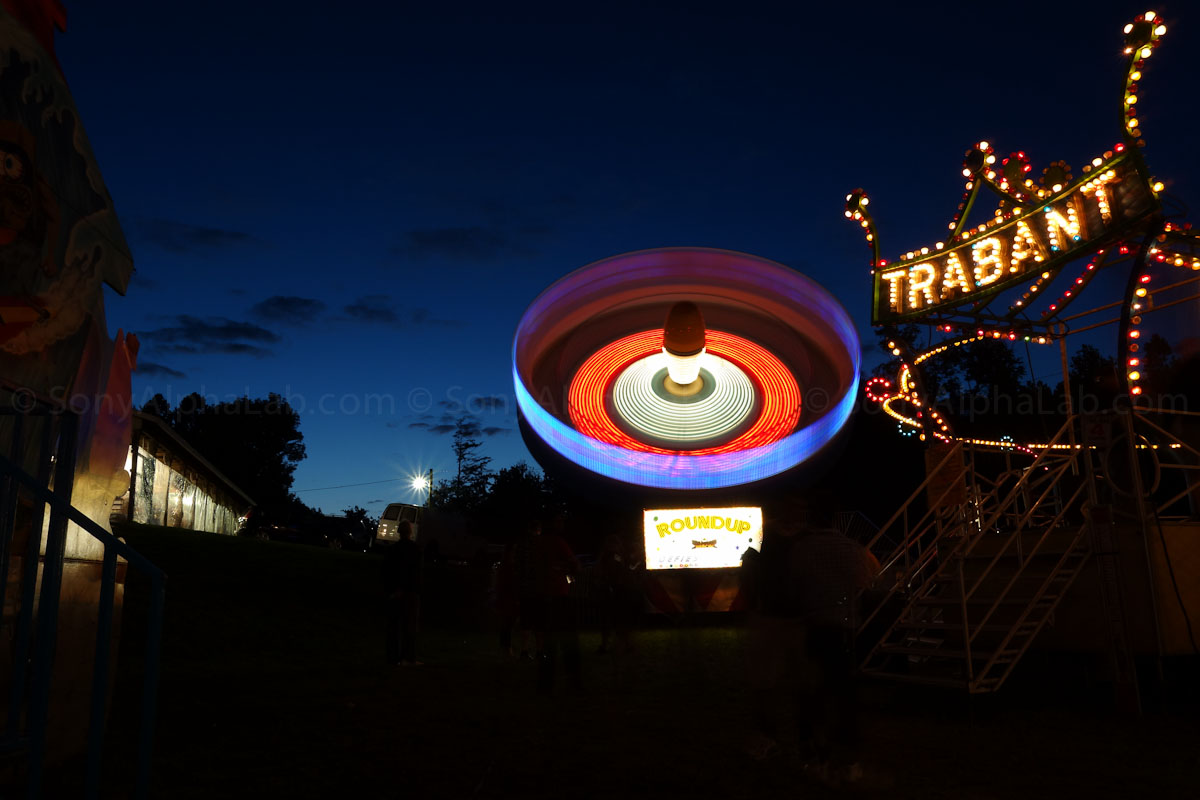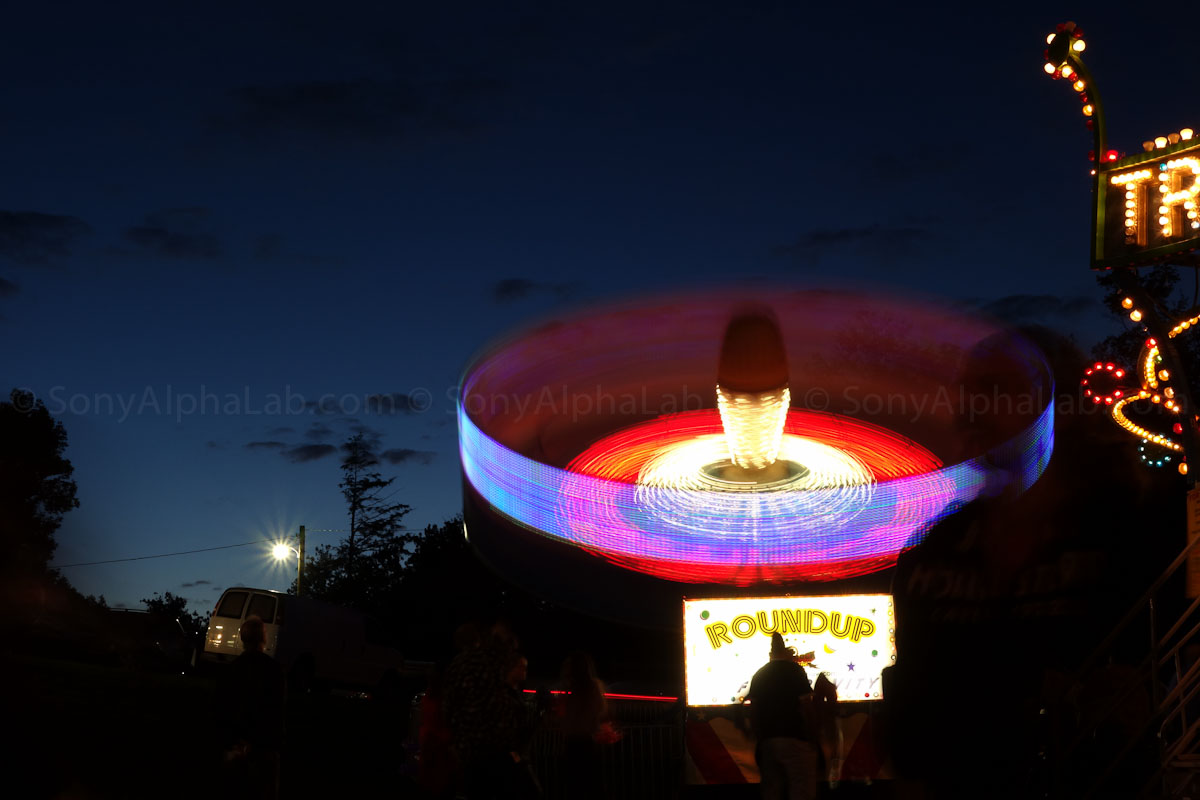 I also took a few pics in Illustration Mode last night, so be sure to check them out below!!
RX100 – Illustration Mode
The Sony Rx100 has a ton of picture effects including : Toy Camera, Pop Color, Posterization, Retro Photo, Soft High-key, Partial Color, High Contrast Monochrome, Soft Focus, HDR Painting, Rich-tone Monochrome, Miniature, Watercolor, Illustration Most of them are a lot of fun and basically what they do is add some Post processing effects to your images after you take them. The one that stood out in the bunch this go around was the New Illustration Mode. It's incredible to say the least and it seems to have an artistic touch that I cannot duplicate in any program I've tried. It can be done by hand in Painter X, but will take a long tome to get a result like this unless your pretty skilled. Layla and Austin Having a blast!!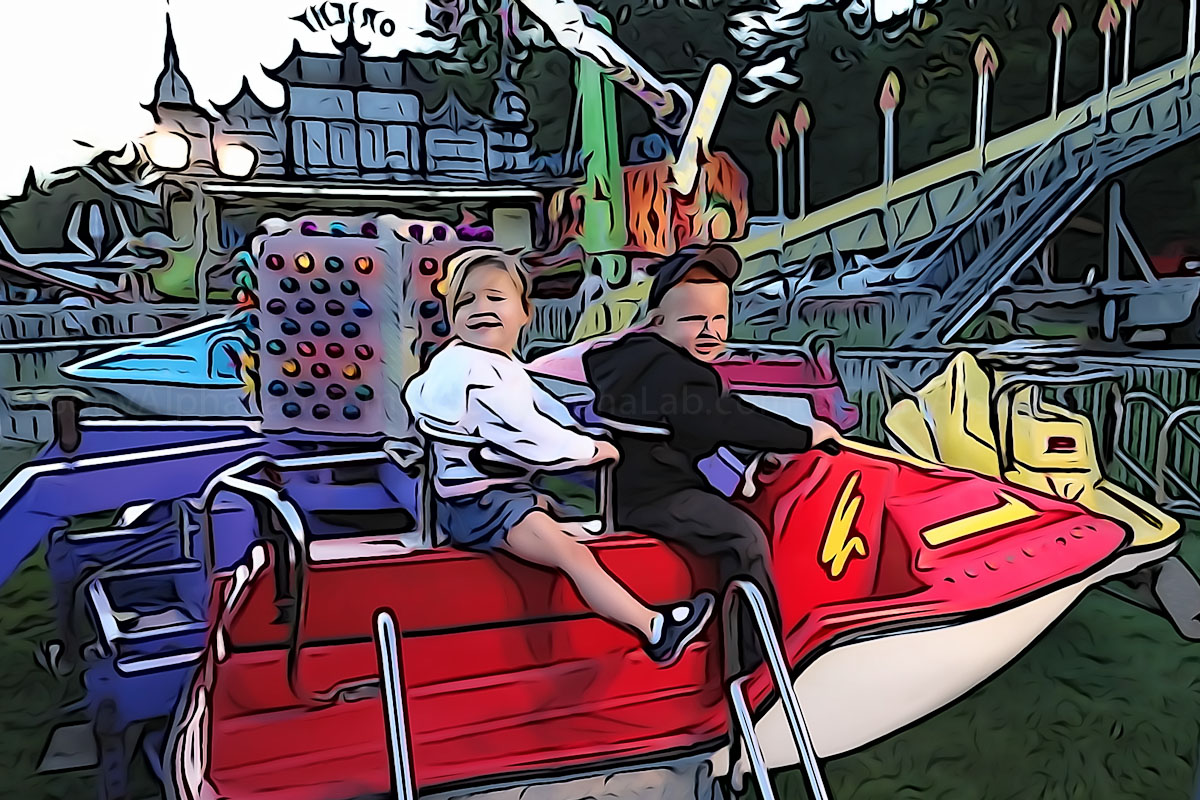 I got really lucky with this capture as it took about 10 tries and the ride did not go much longer:) The Sony Rx100 AF performed plenty fast enough, but it was still hard due to the coaster speed and overlapping directions of the composition from my vantage point. The front of the coaster was moving right directly in front of me, and also going to the left in the distance on the opposite side of the track. Michele and Layla were ultimately the goal, but I really wanted this composition!! Check them out in the last row of the coaster.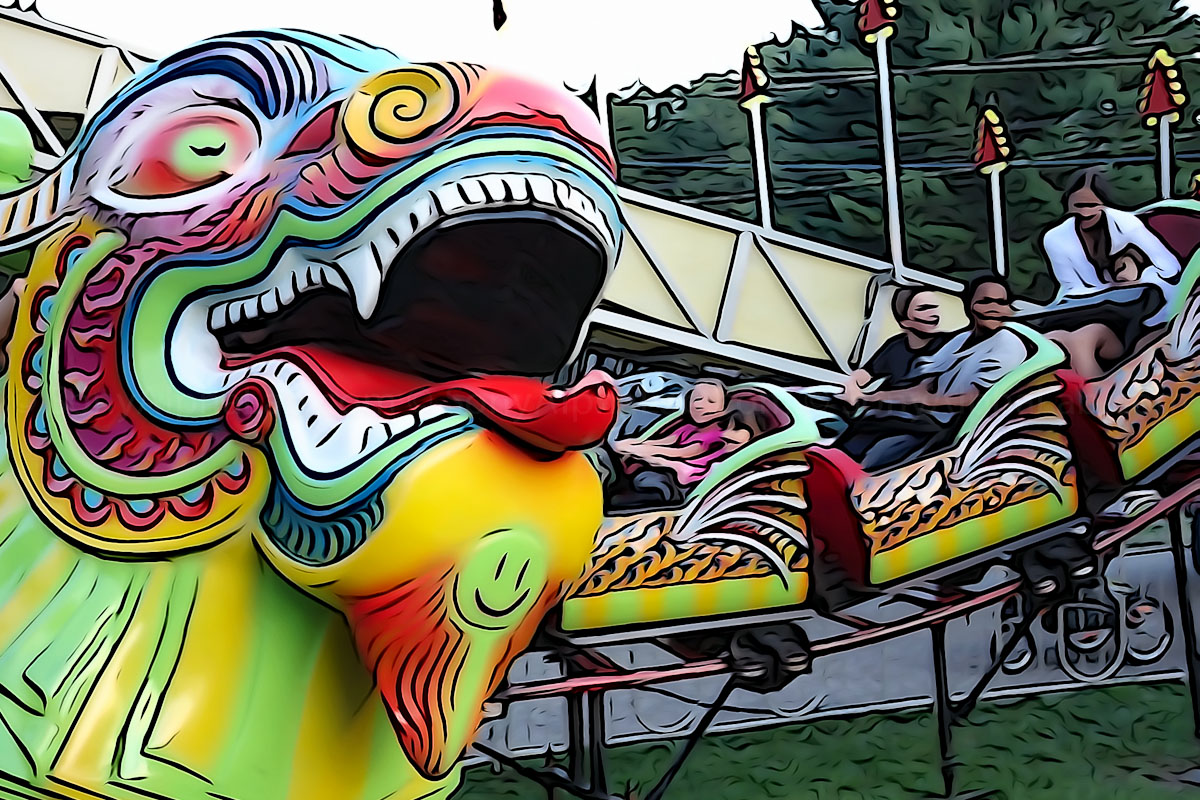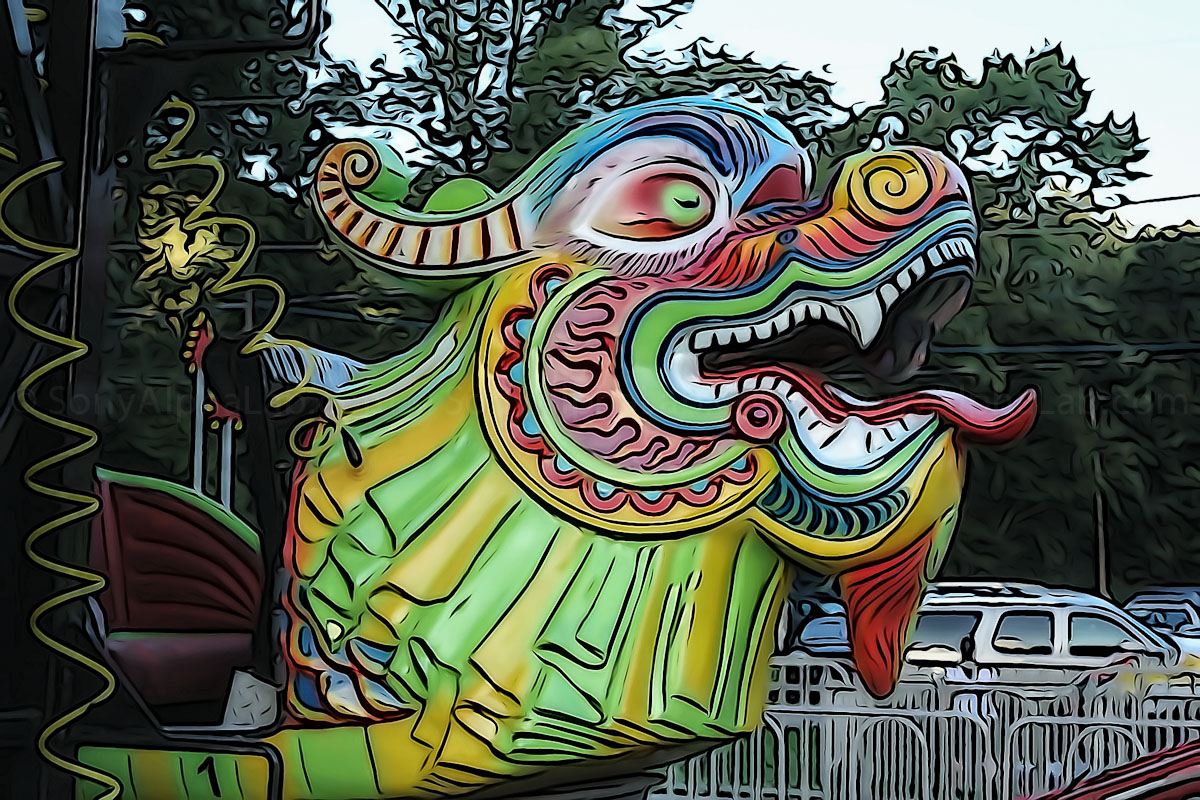 Take a look a this standard scene below as a Photograph, then the same exact scene with Illustration Mode On and set to High.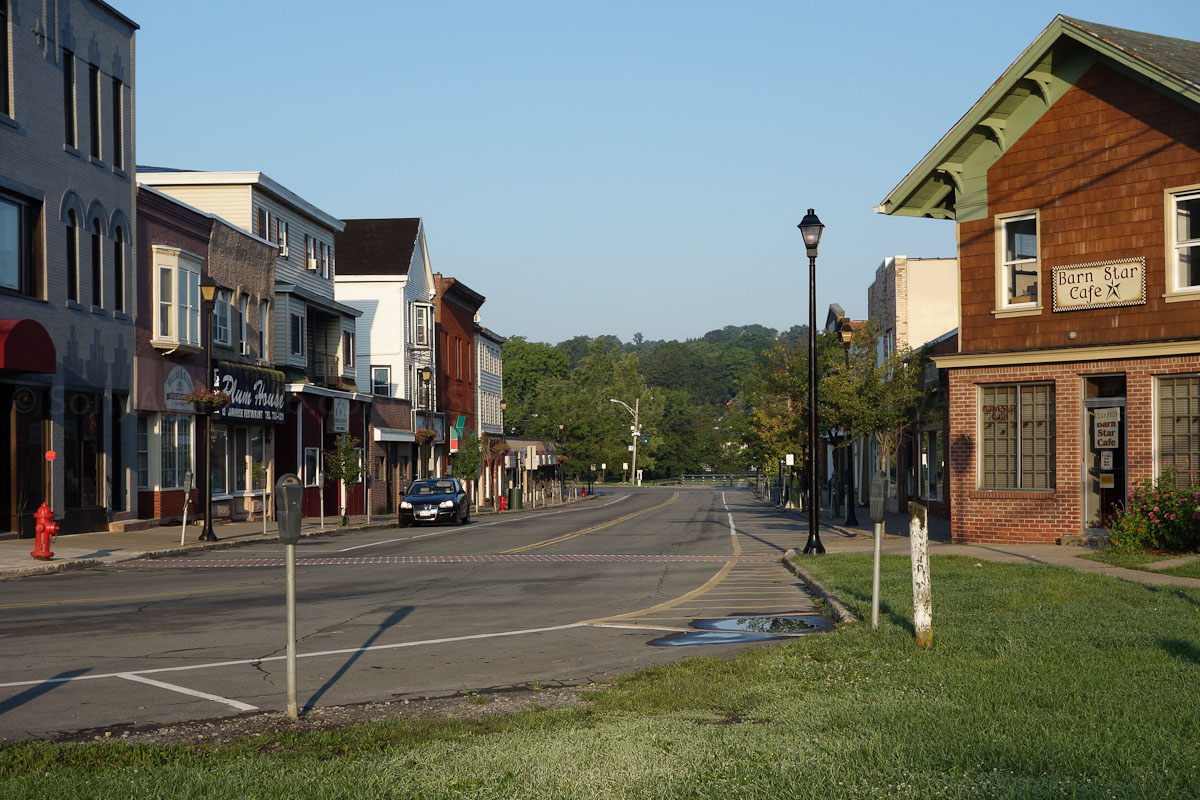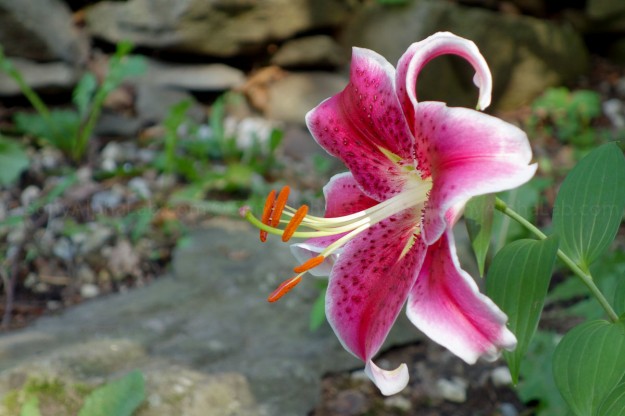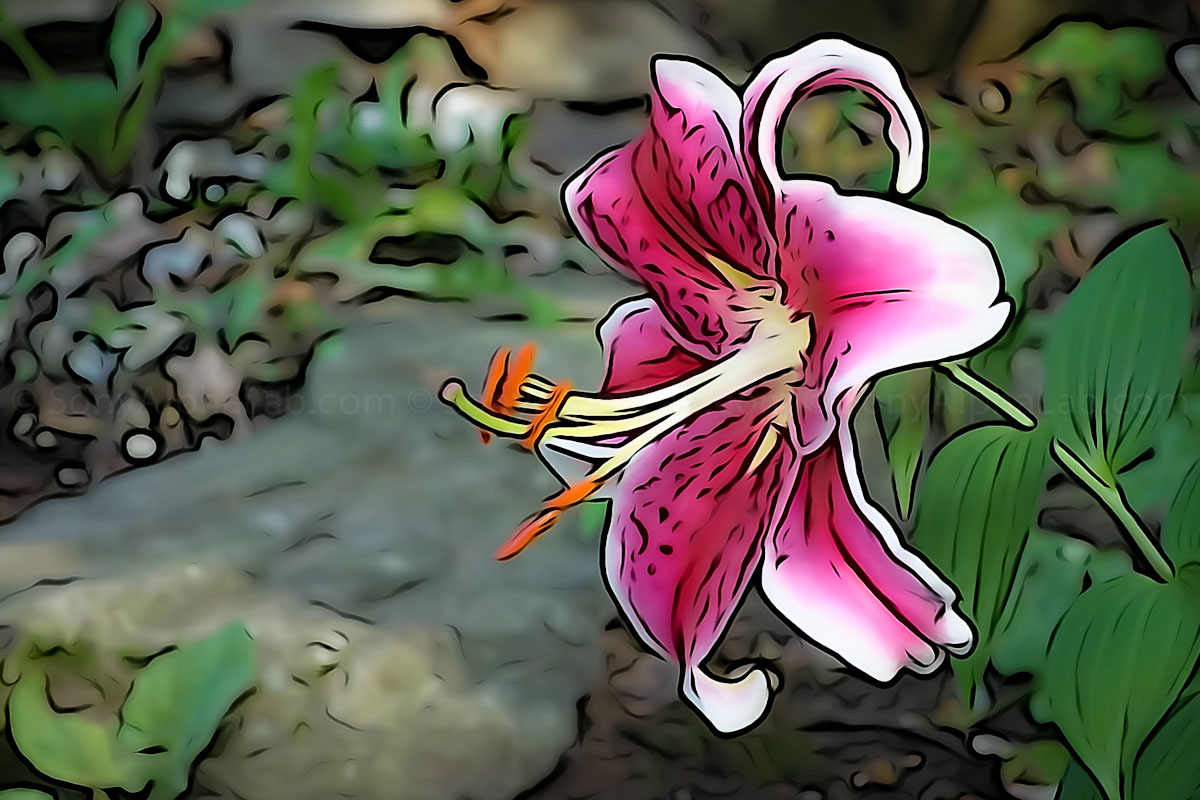 I took this shot on the way to work the other day and the composition has been staring at me for some time! Only for a split second a day in the mirror and in my peripheral vision. Well, I finally stopped the car and put it all together as I've been seeing it for a few years now 😉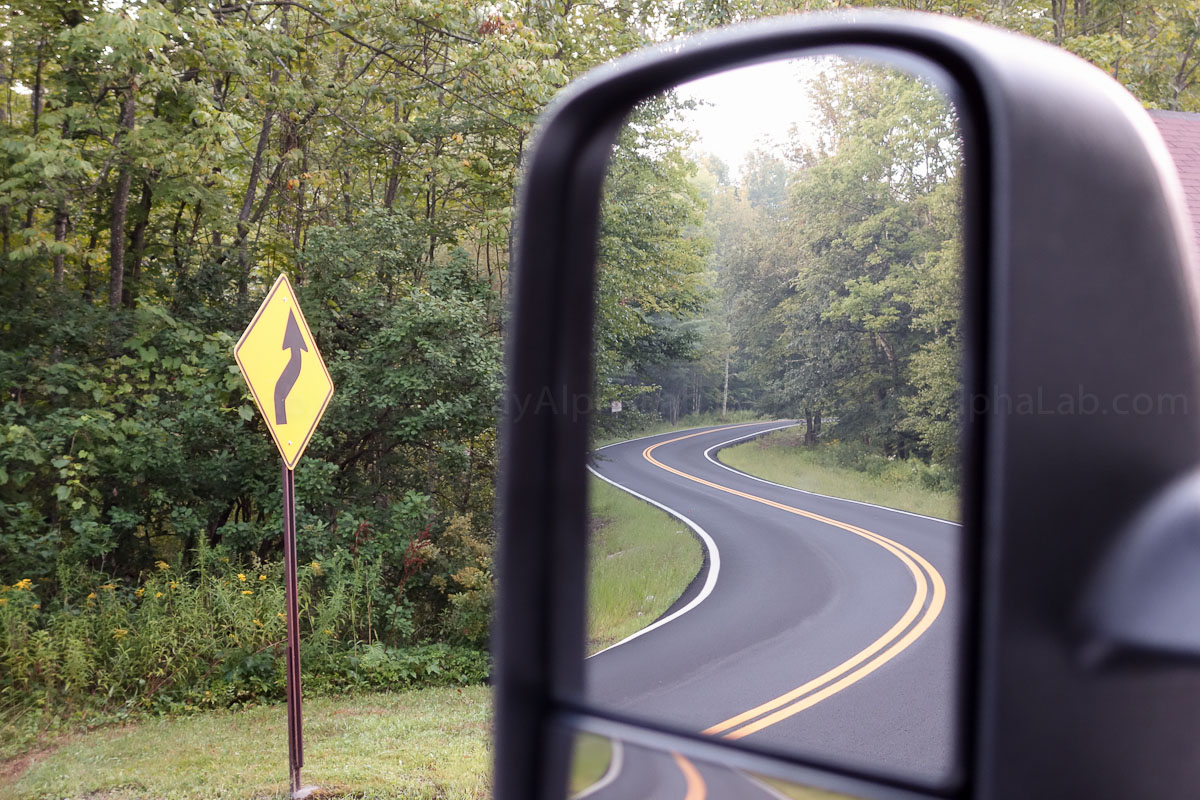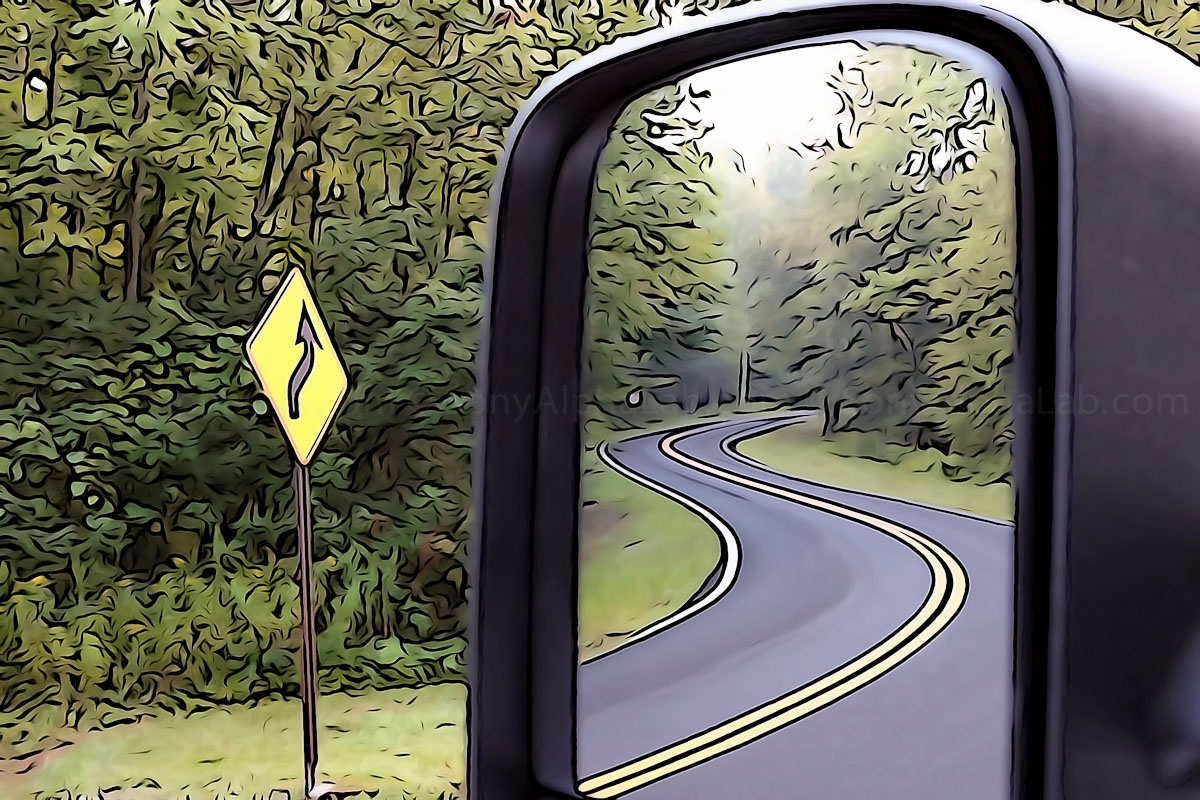 Layla, the young artist just finder her medium of choice. Today it appears to be the washable crayons and large chalk 🙂
Theses next few shots are my Nephews who is a really great kids!! All of them were a blast to visit with and I can't wait to see them again 🙂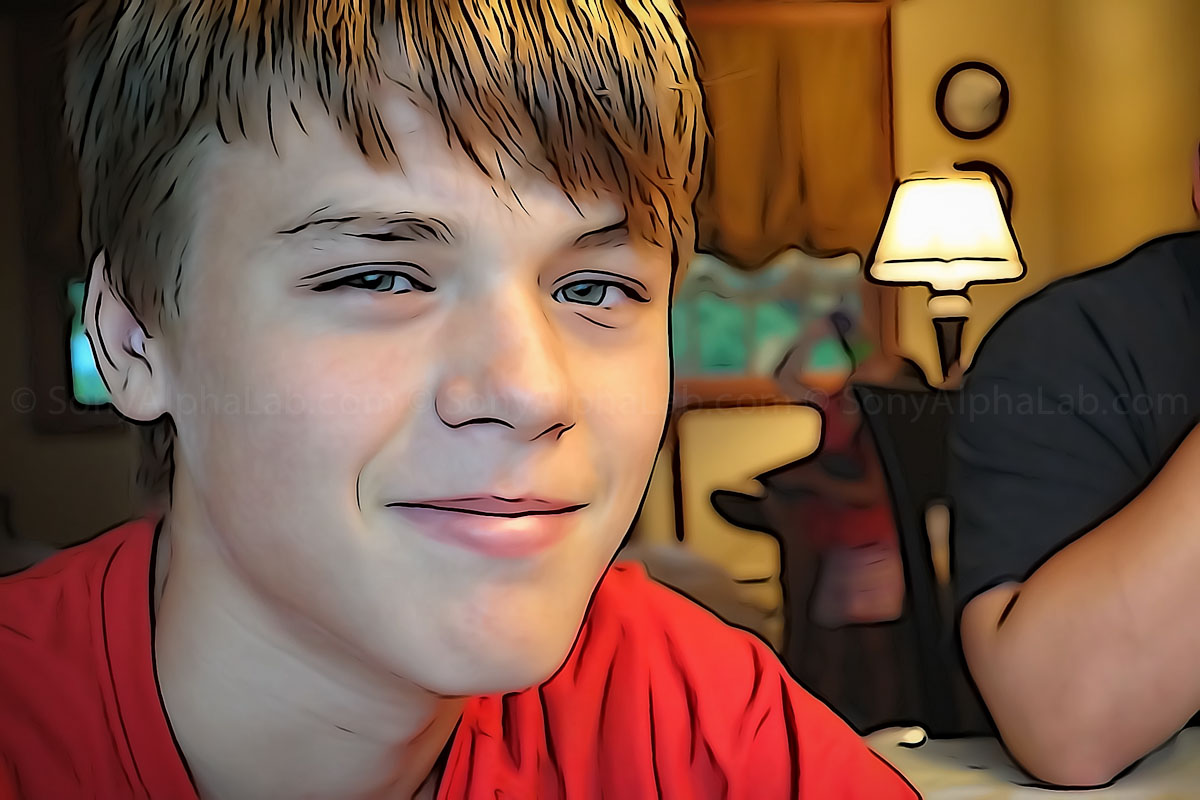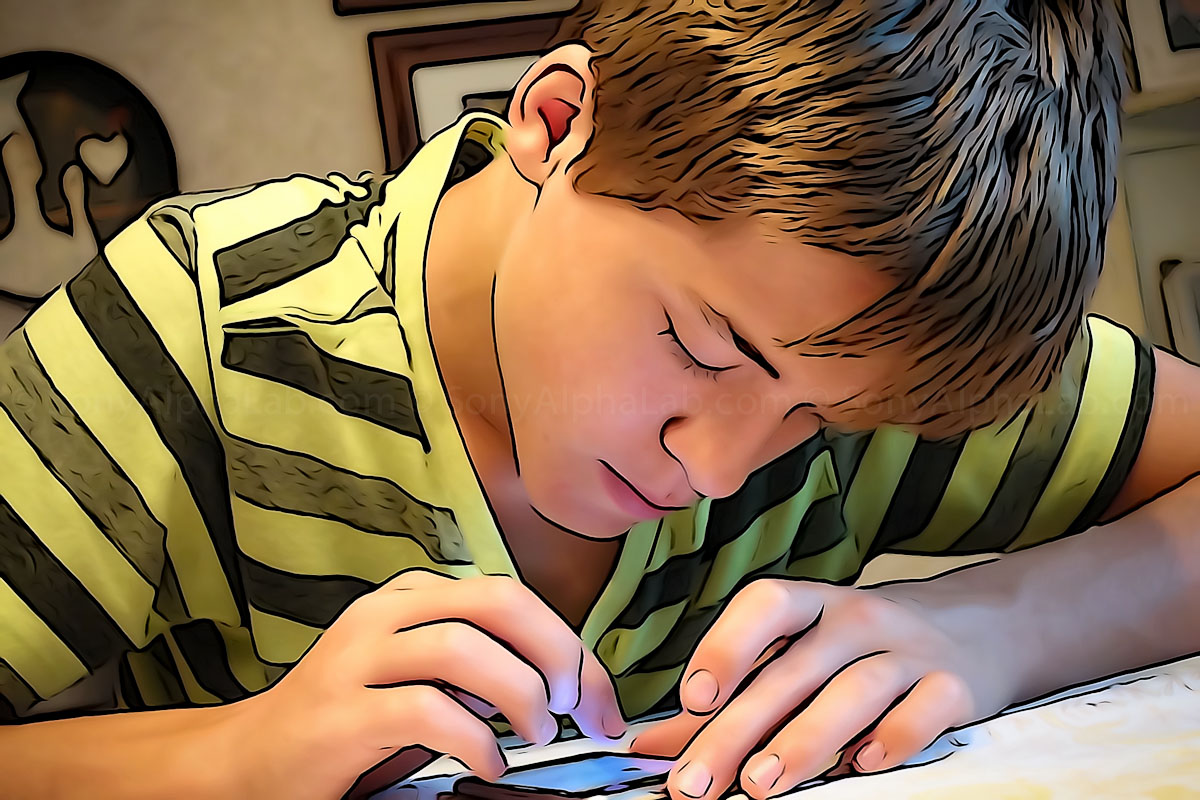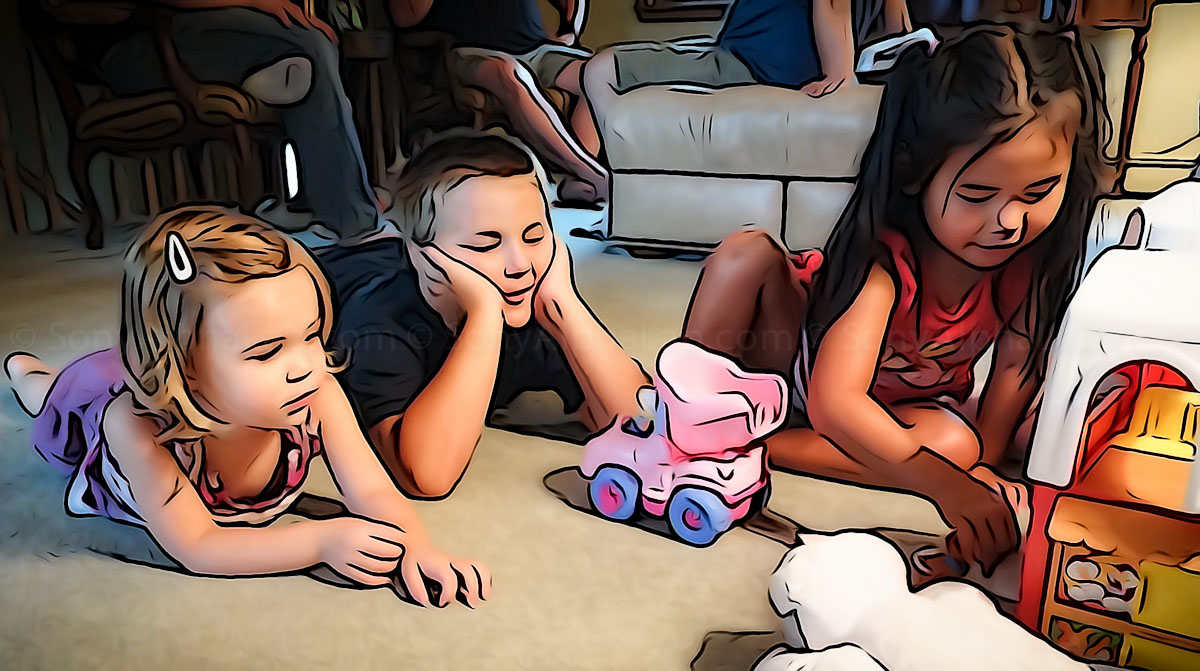 The Illustration Mode picture effect is very powerful and I took so many pictures using this mode I have a whole article dedicated to it over Here>>. I have a ton more samples under all sorts of lighting conditions and scenes. Definitely take a look at those as the artistic interpretation by the Sony RX100 is always a surprise and at the very least interesting to look at.
More Sample Photos and Illustrations – 08-26-12
Note: You can turn a standard photos into an Illustration or Watercolor after you take it by simple going into the menu under the Picture Effects while viewing your photos on the camera. This will then make a copy of your original photo, apply the effect, and then save it as a new file leaving the original intact. This method is definitely the preferred way to do use it in my opinion as family will often ask for the original photos!! Here's a few more sample photos and Illustrations from the past week or so!!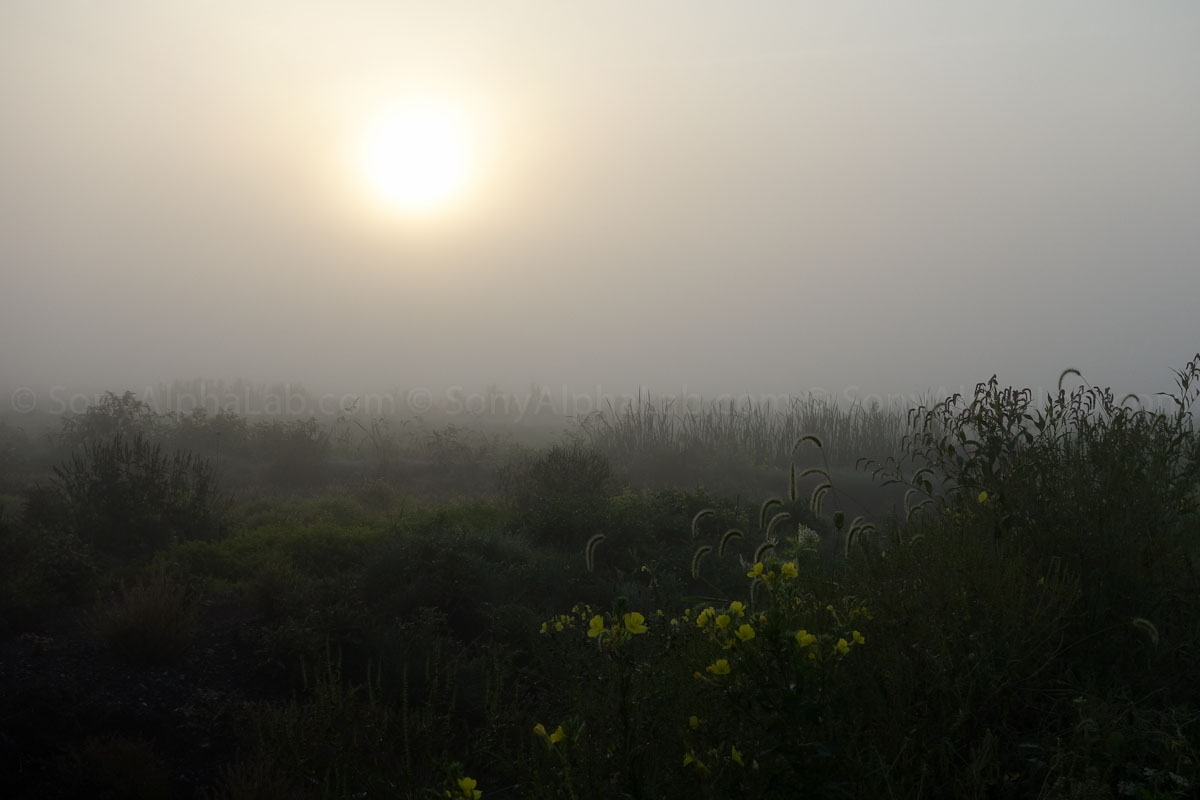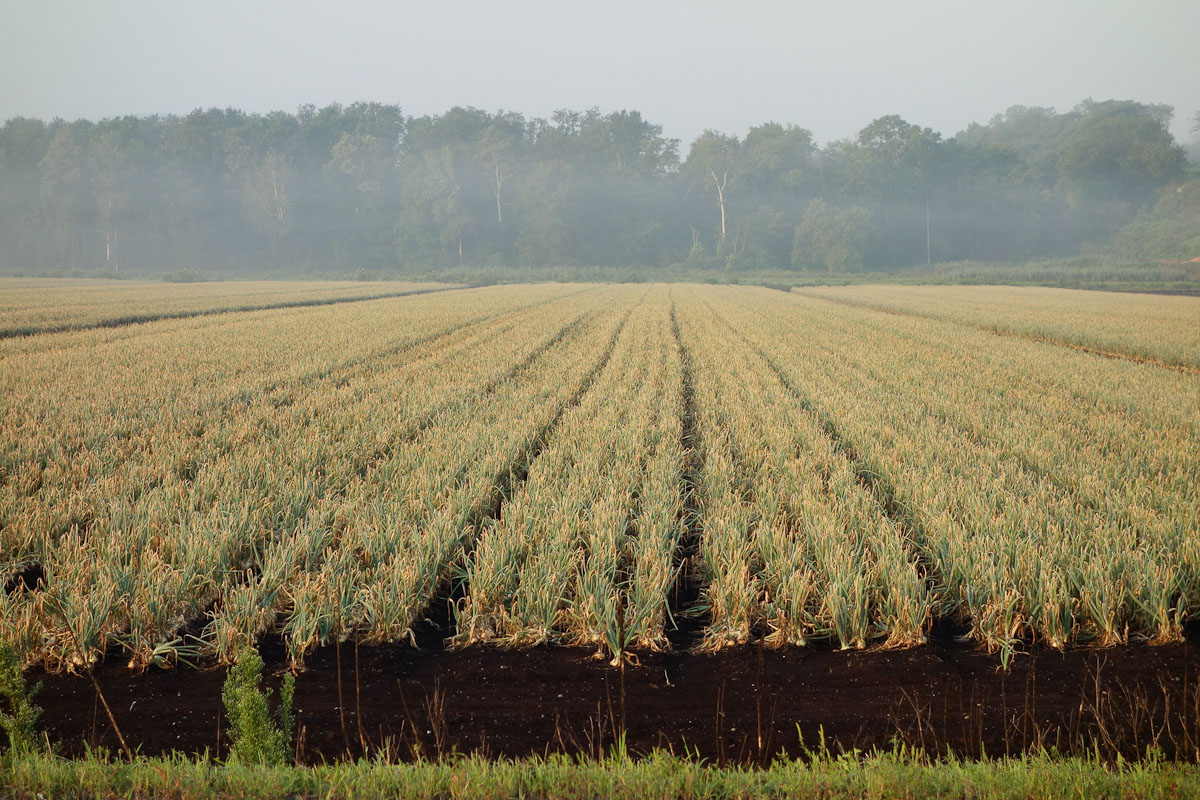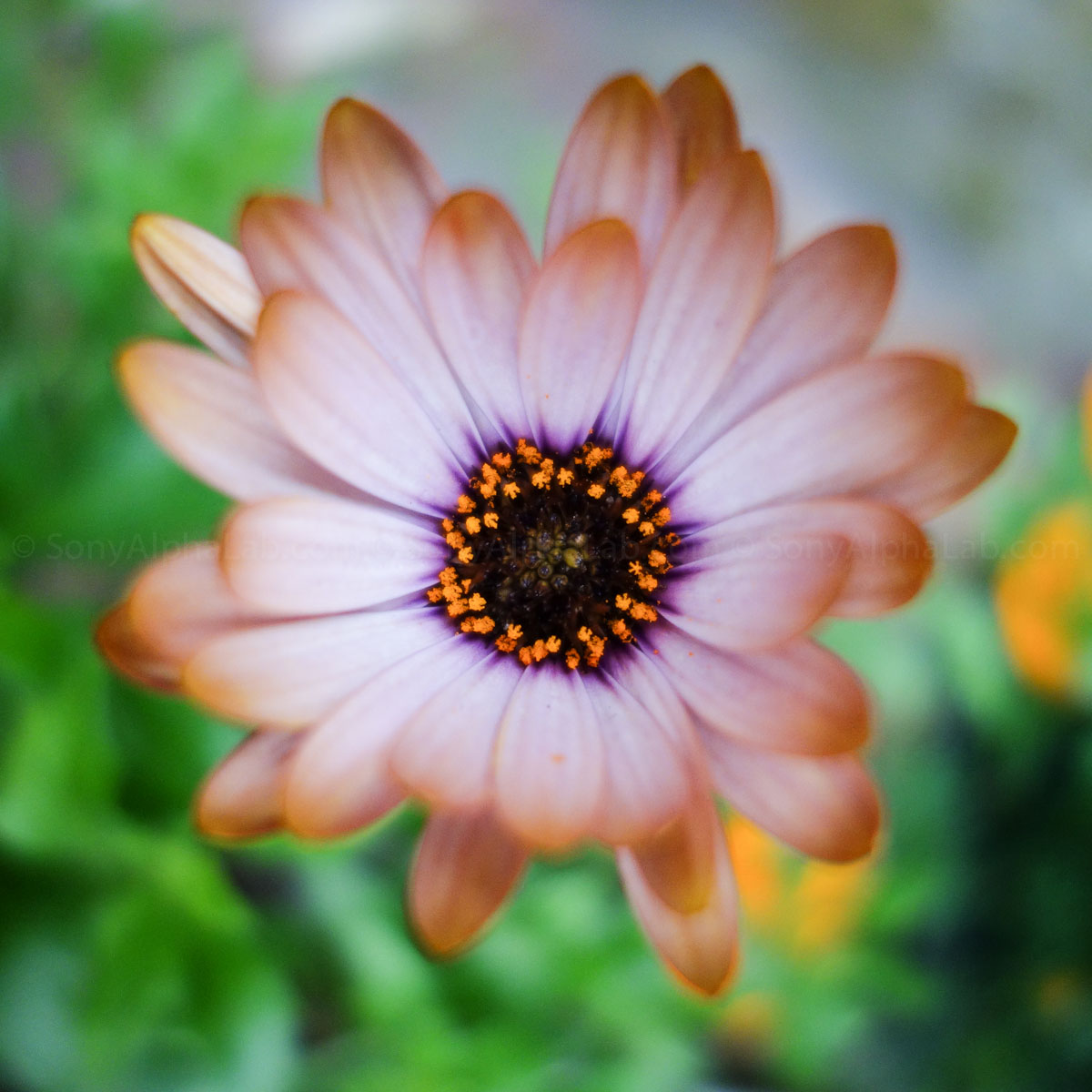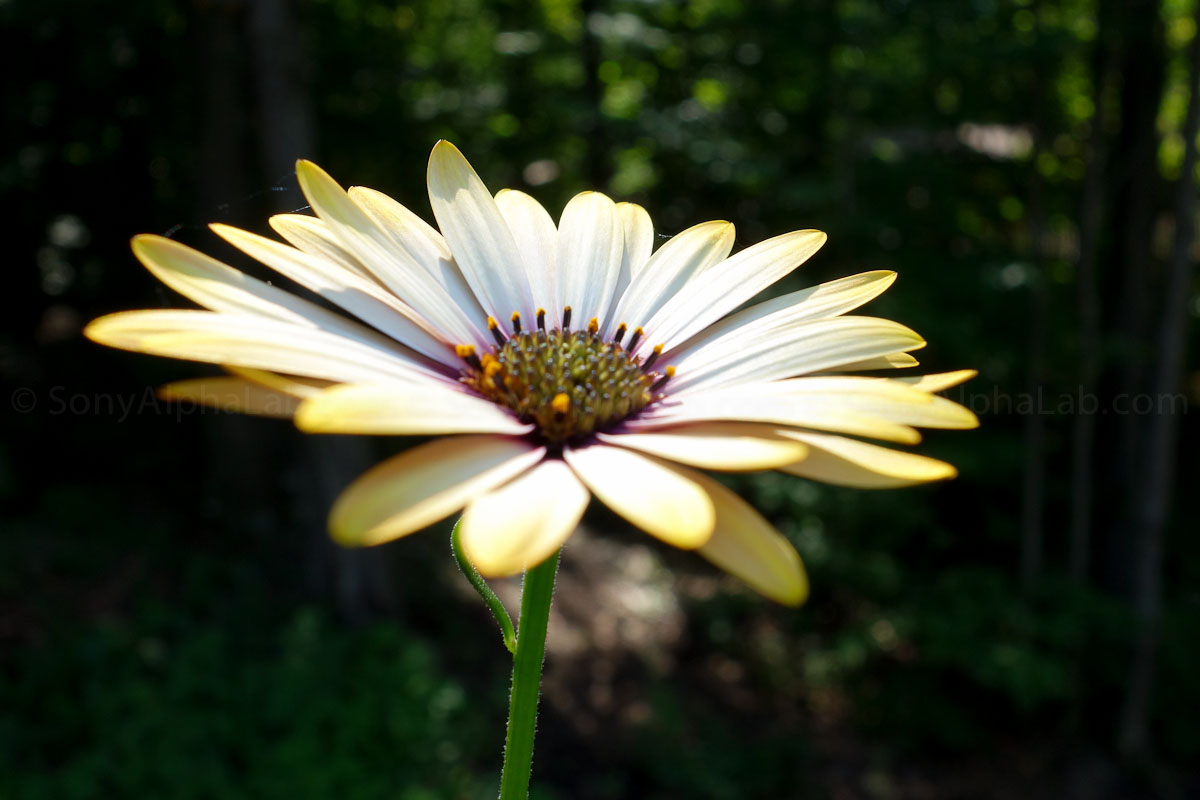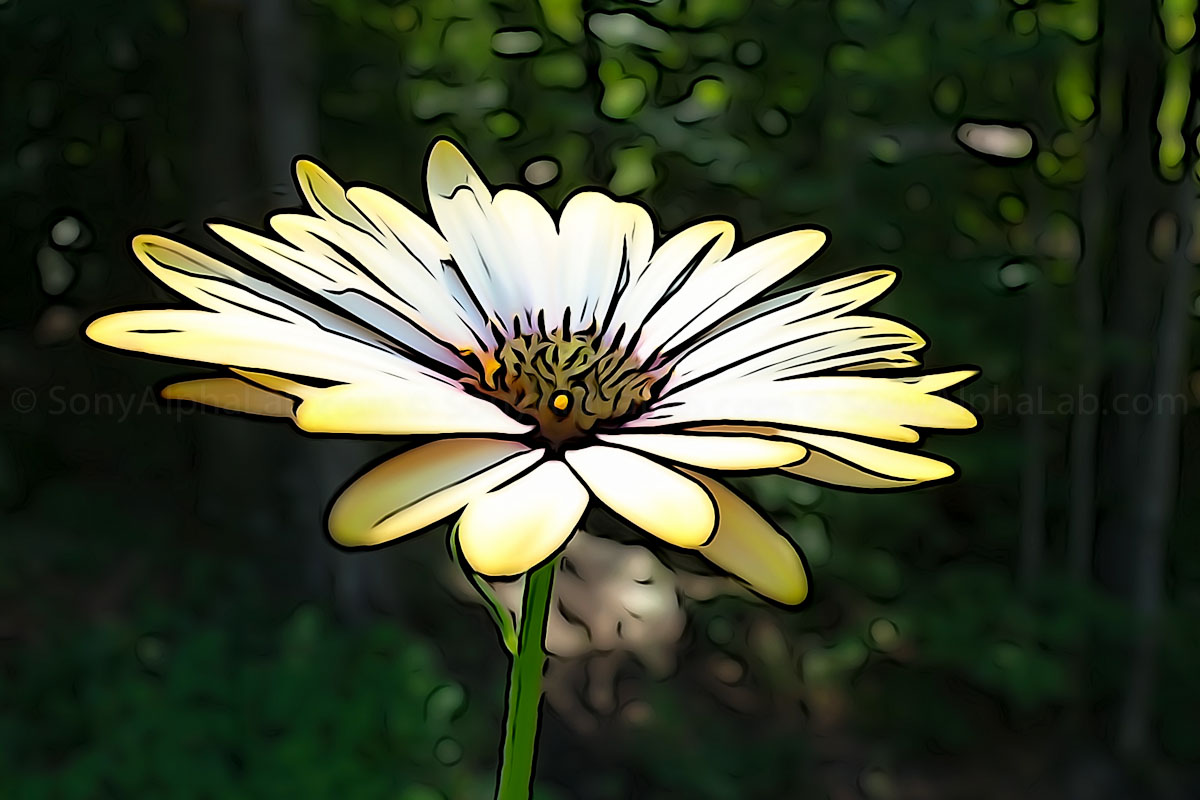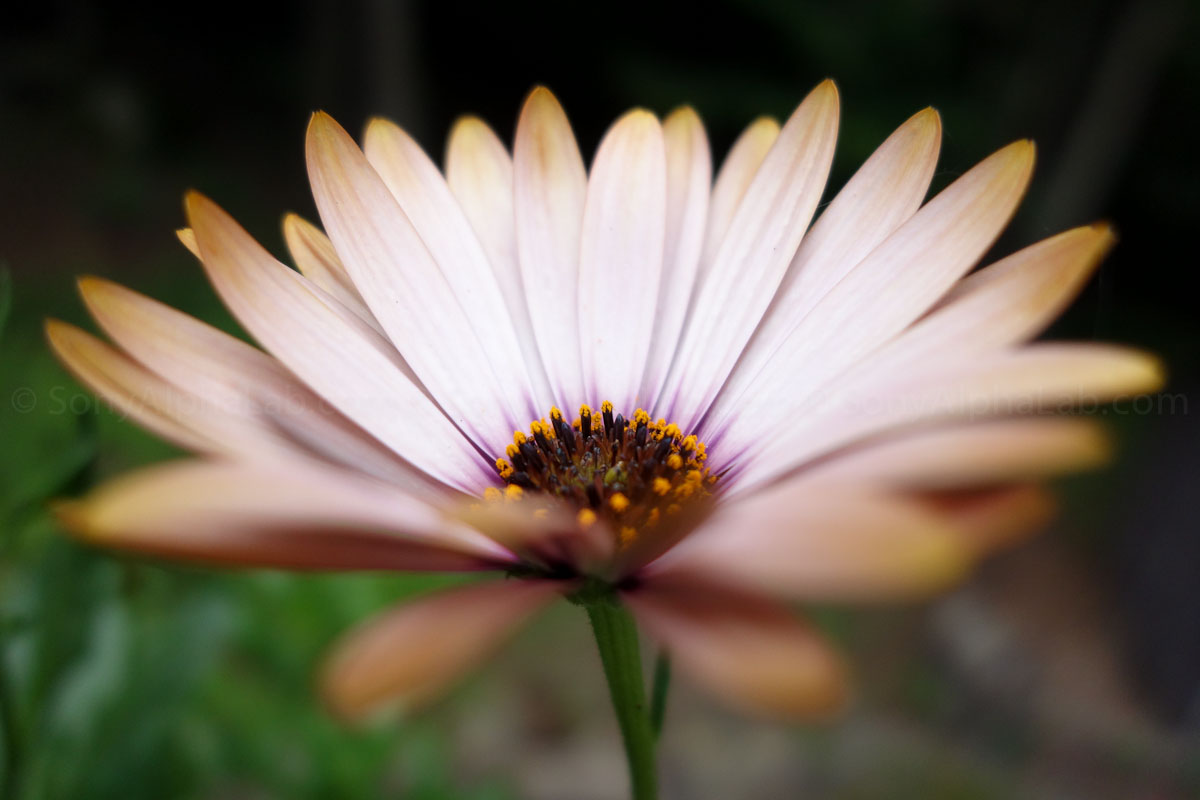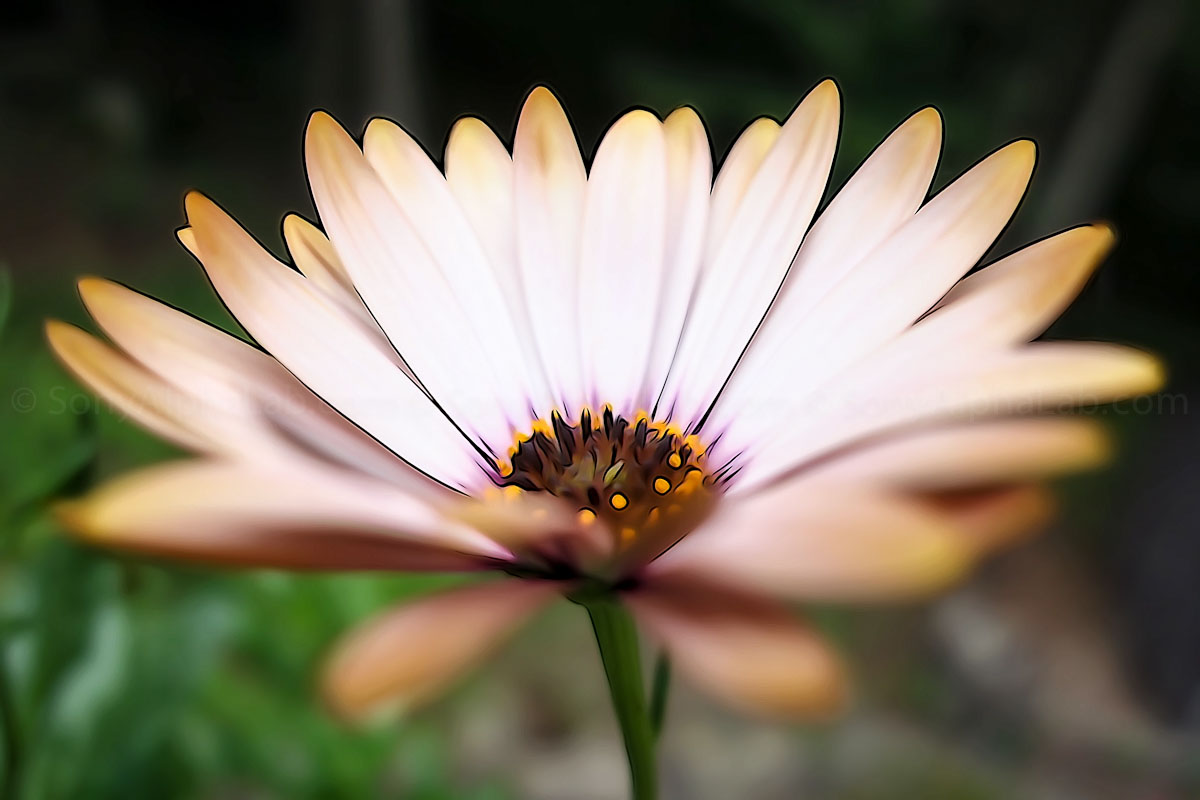 Sony DSC-RX100 – Sample HD Video
I took some decent HD footage before I sent the RX100 back to BHPhotoVideo.com, but after I published this review. I recorded this footage using the .mp4, 1440×1080 12M option for ease of use and uploading etc.. Check out the video below and be sure to Select the 720p HD Option in the player preferences for the best viewing experience!
The video quality on the Sony RX100 is very good I would say, although the depth of field play is not as good as the much larger APS-C sensor mirrorless cameras. It does do a great job though overall and offers a ton of formats for easy uploading and workflow accommodations. The continuous focus in movie mode is not quick enough to accurately track fast moving objects, but it can track faces, people, and other objects pretty well if they are moving relatively slow. I was also impressed by the digital and optical stabilization after looking at the video on my computer. The auto exposure and focus also transitions gradually for a smoother video.
AutoPano Mode
The AutoPano Mode is not a new feature to the Sony cameras, but does continue to do a good job in my opinion.



High ISO Performance
The Sony RX100 has a max ISO of 6400, or 3200 when using Auto ISO. ISO 3200 is not to bad as long as you get a good exposure, but ISO 6400 is not that good even with a good exposure. Don't get me wrong, it's very good high ISO performance for such a small sensor with so many pixels on it, but I've seen better on larger sensor cameras. One nice advantage to the RX100 is the fast f/1.8 aperture which allows for extremely low light shooting at relatively low ISO values.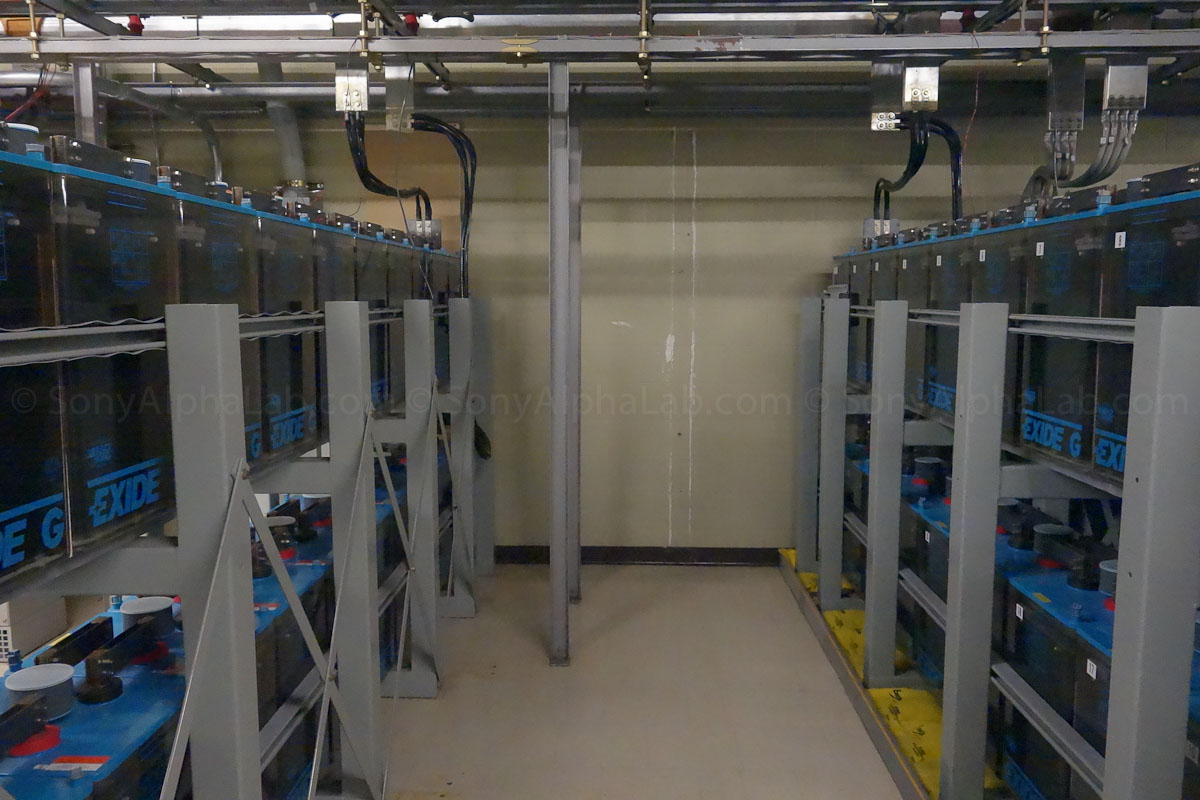 Conclusion:
After using the Sony RX100 for almost a month now, I can honestly say it is by far the best point and shoot style camera I have ever used. The Rx100 is a much smaller camera than the Sony Nex, but with virtually the same power and performance. The Lens is made by Carl Zeiss and it's a Pancake Zoom, which is extremely sharp and a solid all around performer in my opinion. Sample pics with 100% crops prove how good the sensor and lens performs is at all different focal lengths and lighting conditions. HD Video with full time AF is pretty good and has smooth silent transition and exposure shifts in full auto mode, yet full manual controls as well for the professionals out there. The illustration mode feature is amazing to me and I can totally see photographers and artists buying the RX100 for just this feature alone. The Sony Rx100 is the perfect camera for the photographer who can only carry a camera that fits in the pocket, but demand the best quality possible!! Overall I highly recommend the RX100 for its unbeatable Power, Quality, and Size for the money!!
If you liked this review, please consider clicking our links if you do decide to go shopping!!
Also, please consider sharing this review with your friends! – All Social Media Links Below As always, please feel free to address any questions or concerns in the comments area below. Thanks, Jay
Buy the Sony RX100 @ BHPhoto