The Sony RX100 has a New Feature called Illustration Mode. It has a low, medium, and high setting, but I prefer the high setting and used it for all the sample shots below. Medium tends to blend the natural photo to much for my liking and leaves a ghostly appearance in some photos. High mode creates a strong illustrated look with pretty much no realism left in the Photo.
I have no idea what kind algorithm Sony is using for their Illustration Mode, but I have never used any program that can convert photos into illustrations that works this good. Photoshop and Painter X, both have Auto Painting modes, but they always look cheesy and computer generated. The Sony DSC-RX100 does something totally different and it really looks cool in my opinion. In fact, I could not stop myself from shooting in illustration mode set to High, for most of the weekend 🙂
It takes about 2-3 seconds to process the image into an illustration, and you have to wait for it to finish before you can take another shot. It's worth the wait though as the results are truly artistic, colorful, and sharp!!
My Sony Cyber-shot DSC-RX100 Review >>
Sony RX100 Sample Photos Using Illustration Mode Picture Effect
My Family is up from Texas and they are great when it comes to taking photos!! My Brother Dave owns an incredible Restaurant in Salado Texas called The Range, if your in the area!!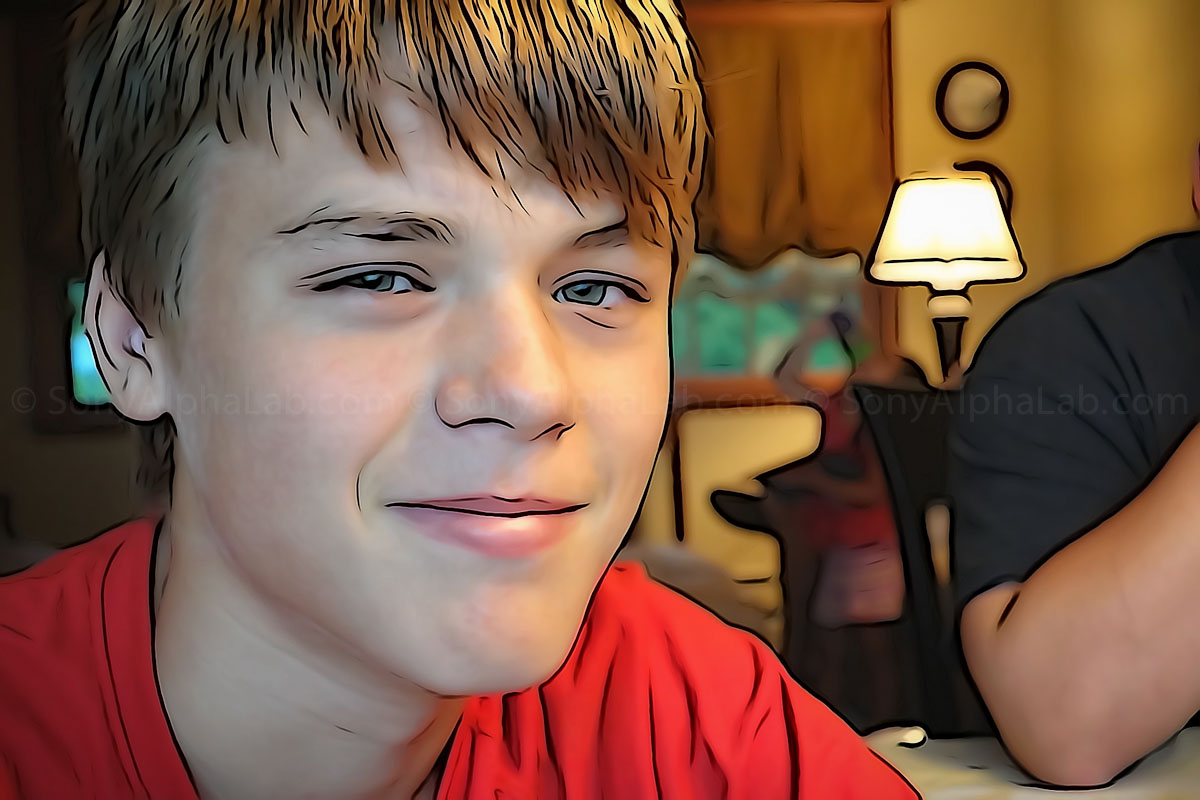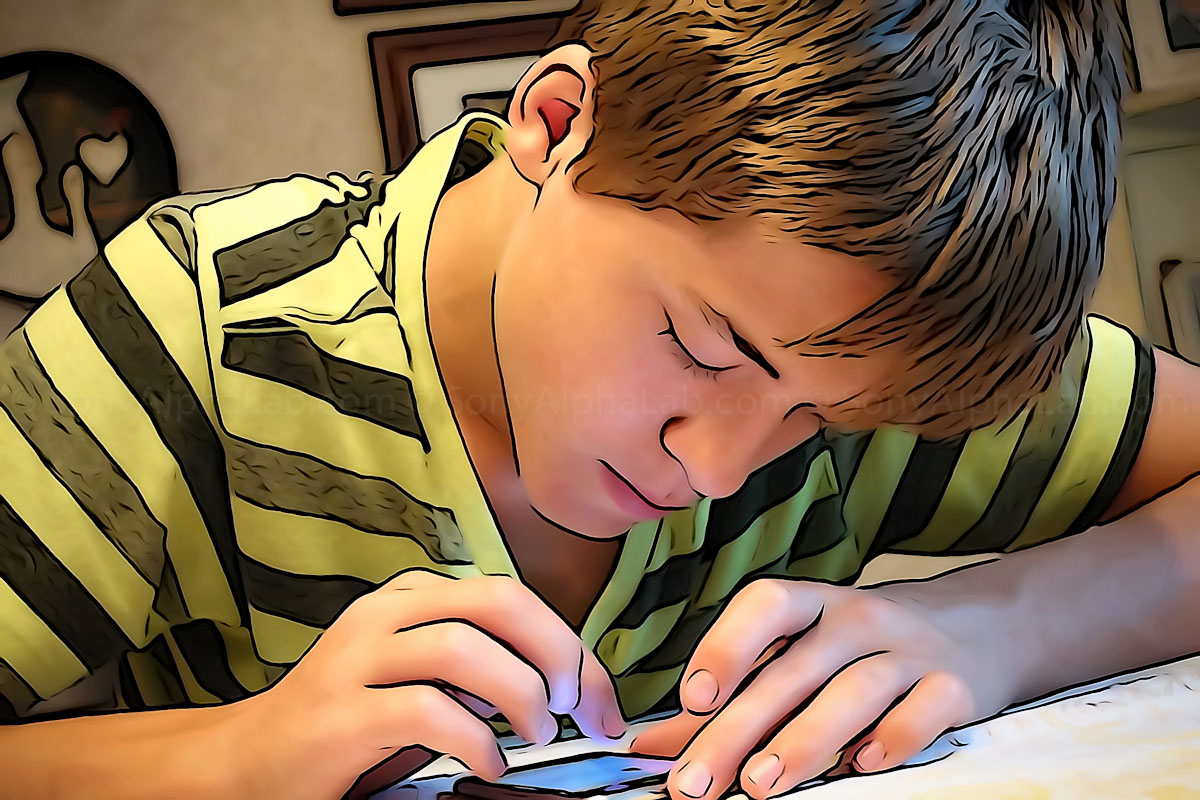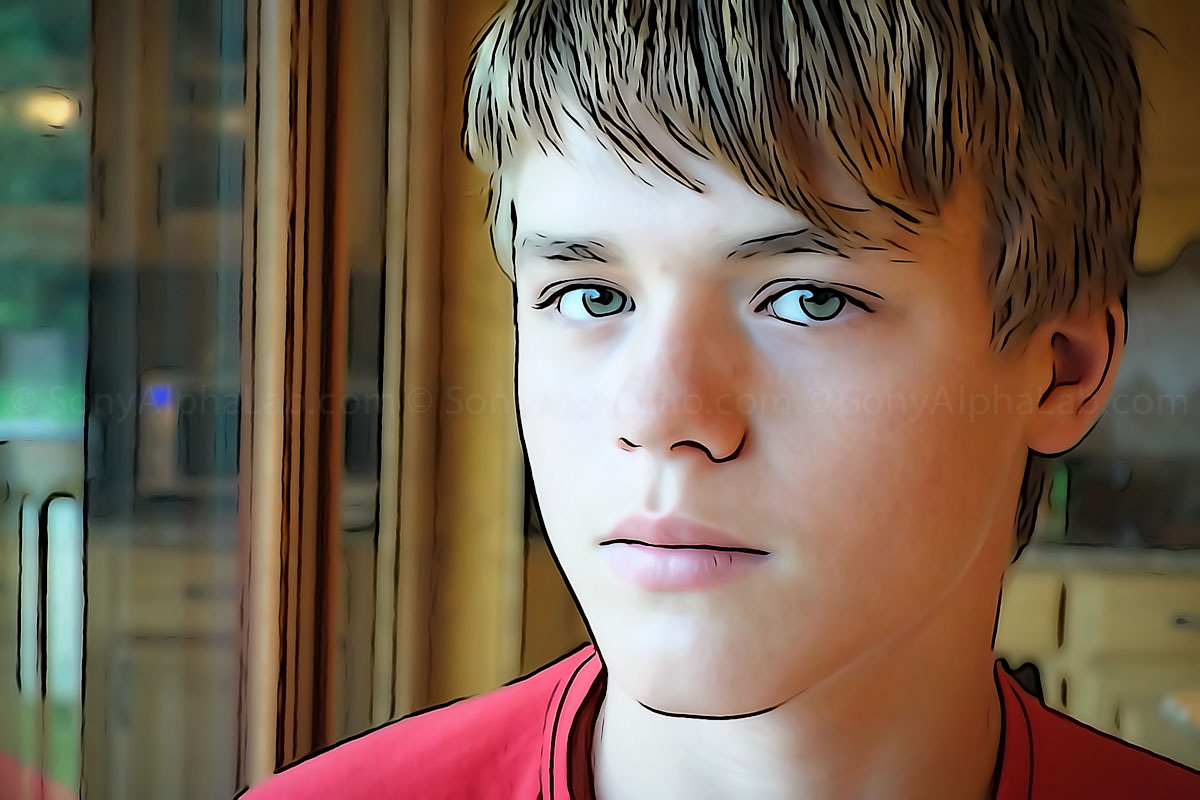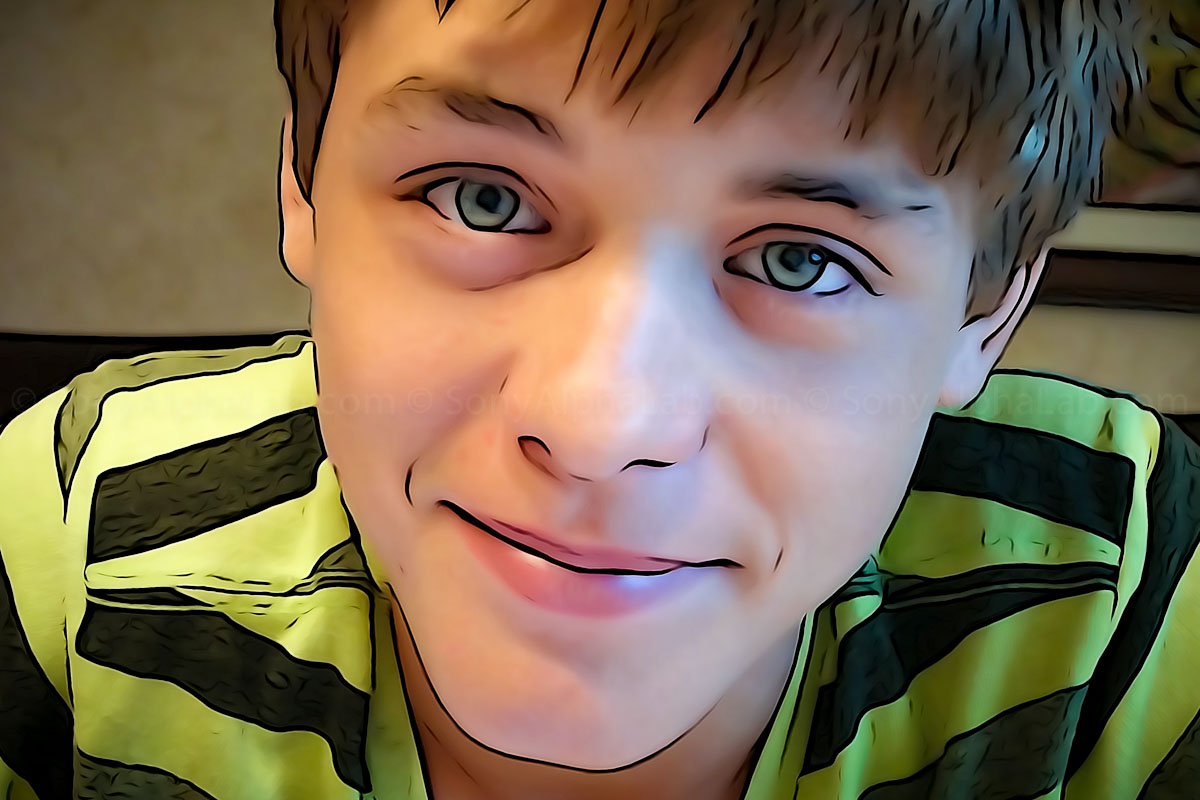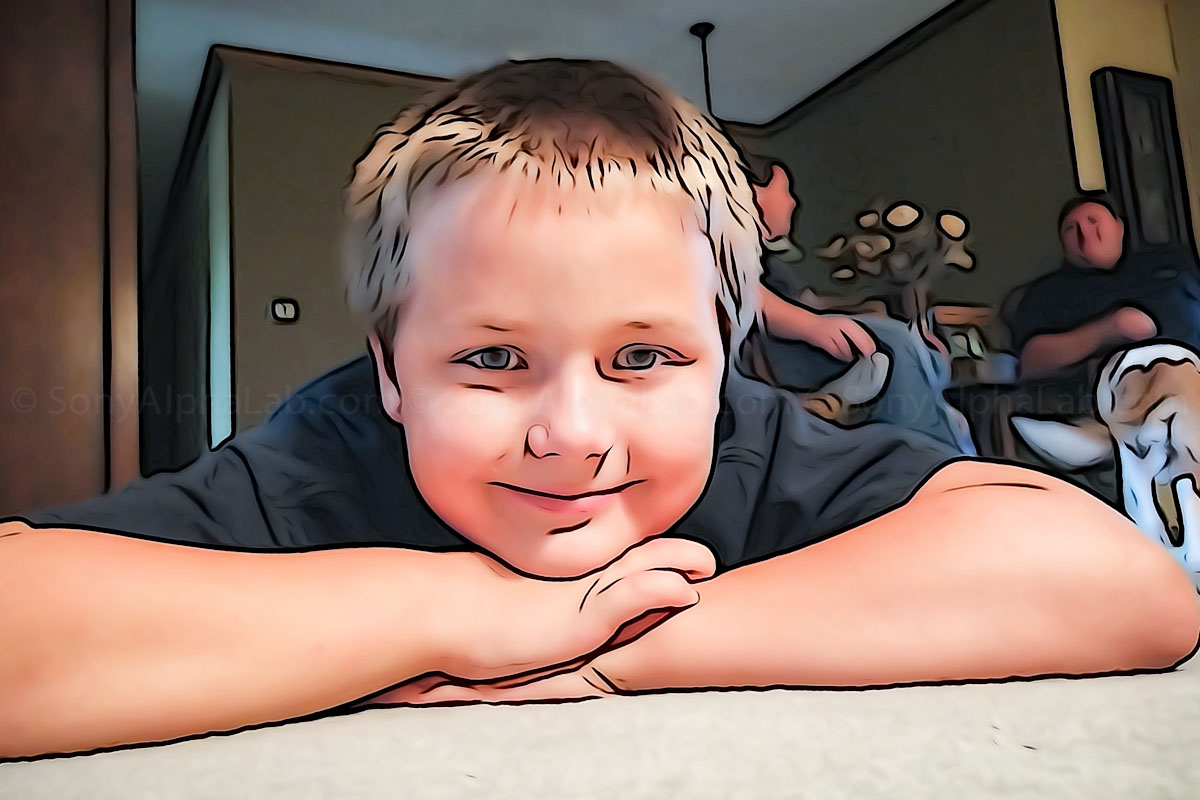 One of my favorite family photos to date!! I wish everybody was in it, but it's a snapshot so you get what you can. The Sony Illustration Mode effect makes this photo even better in my opinion, and I may be alone on that 😉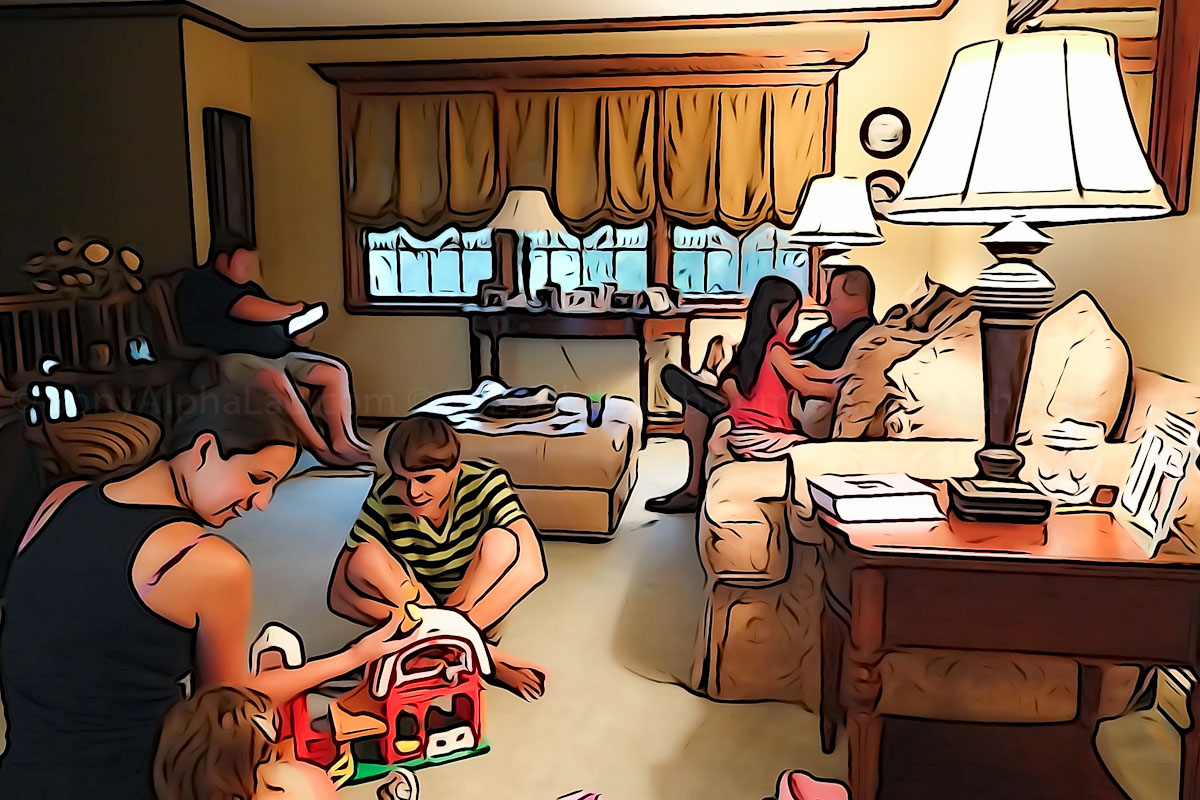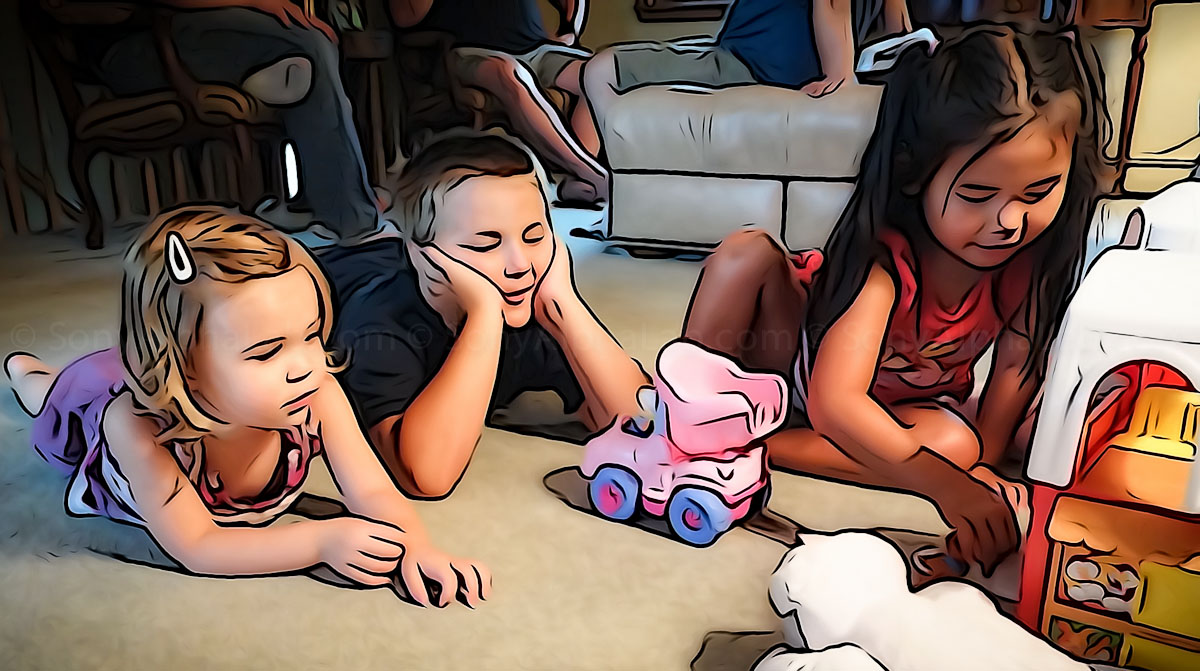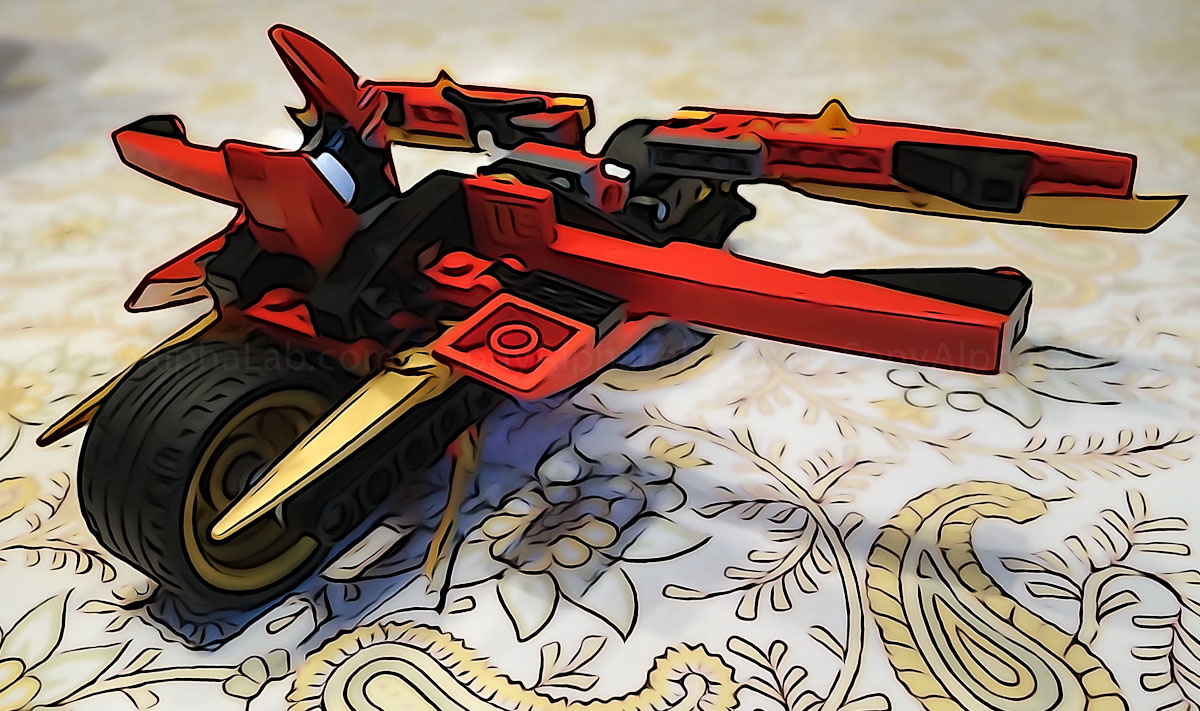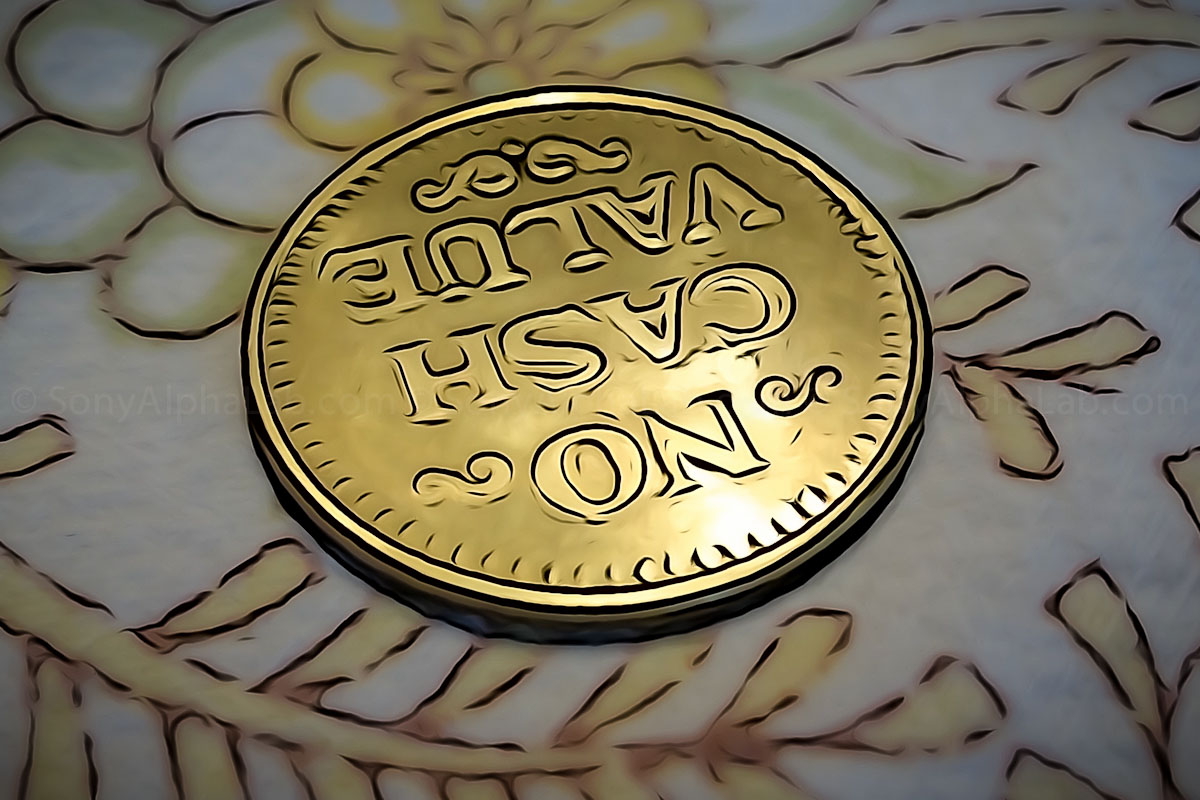 Sony RX100 – Around the house illustrations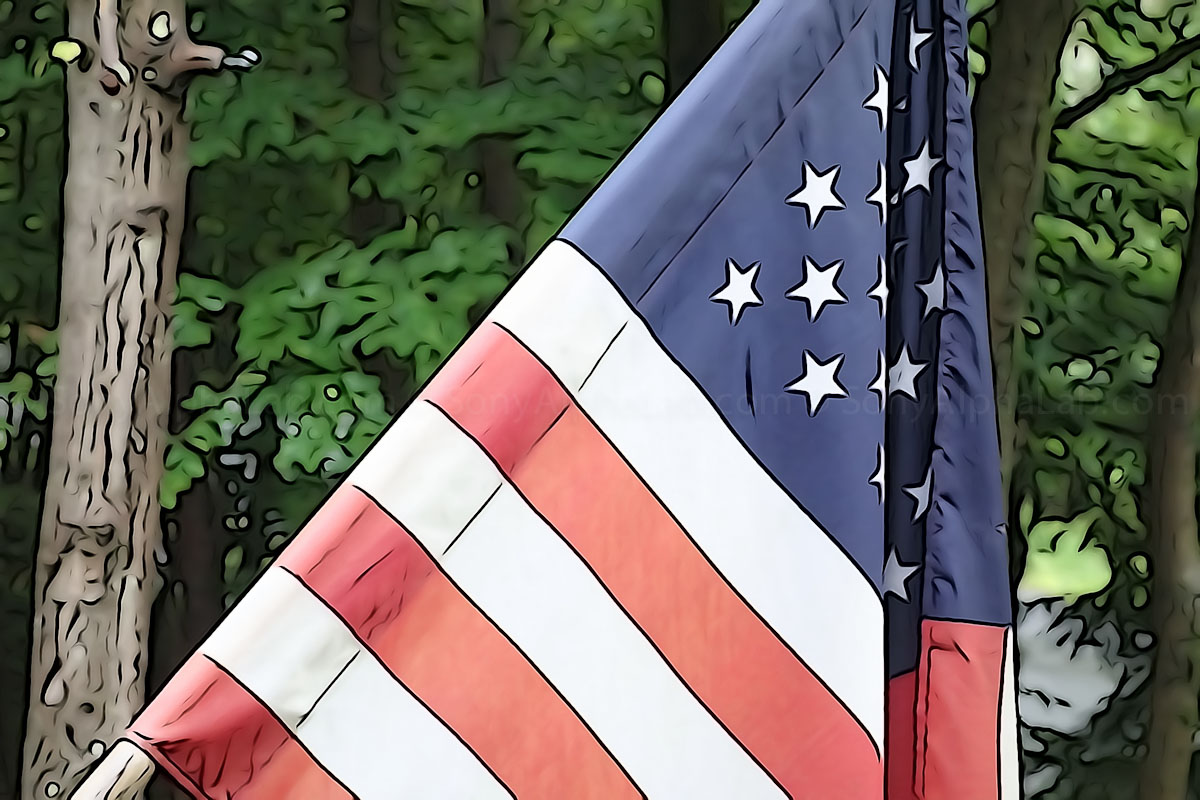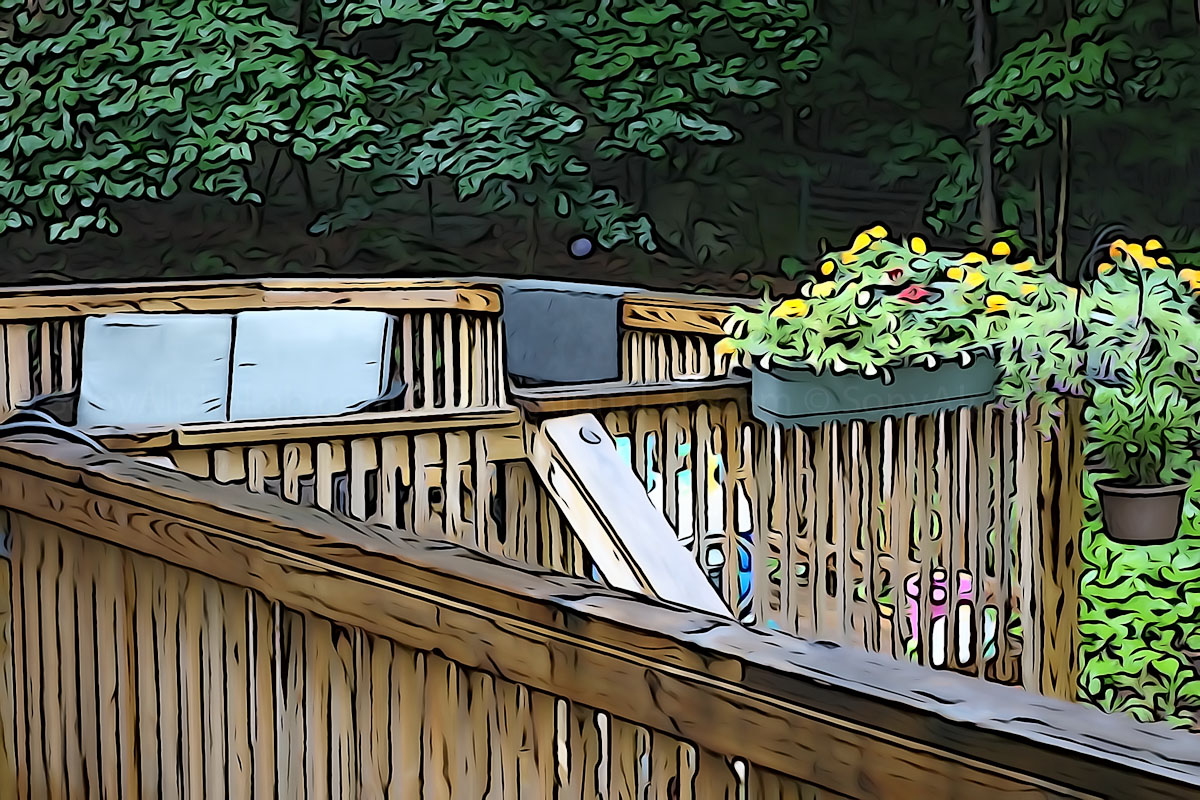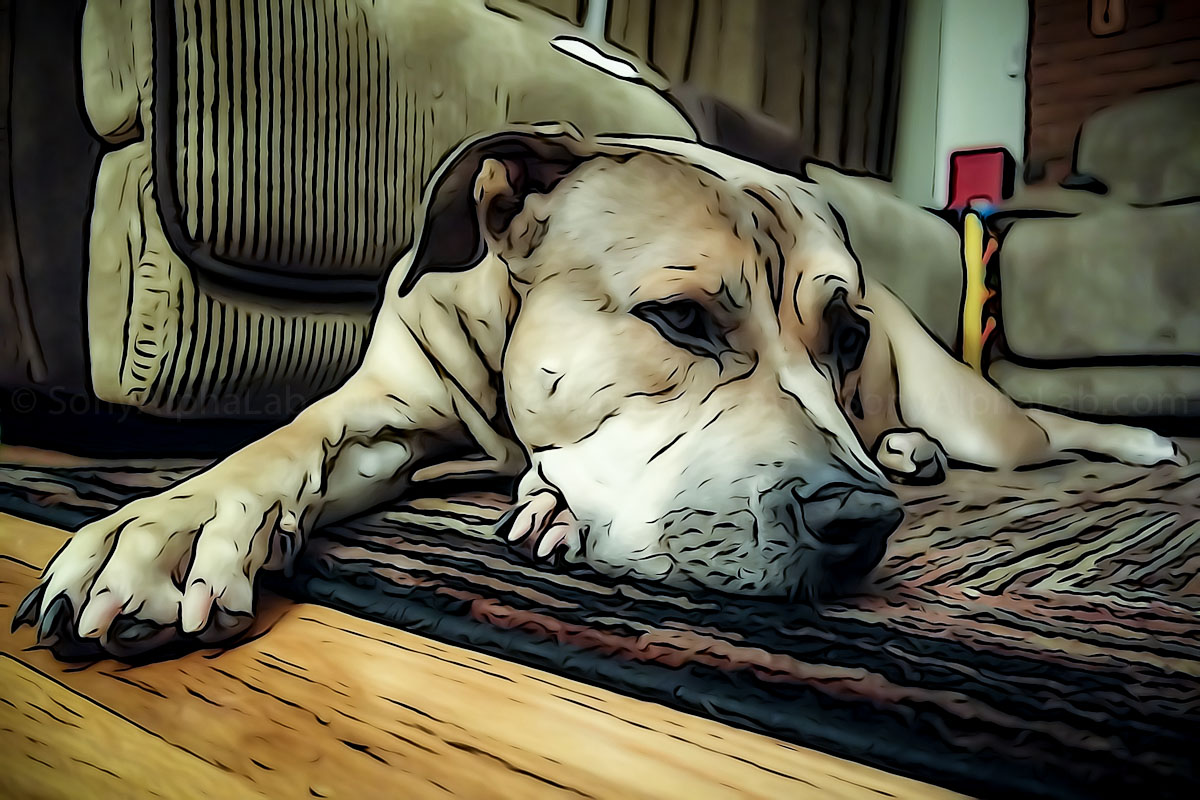 Trippy Restaurant Illustrations
We went to this crazy restaurant on Sunday and I took a bunch of photos as the colors were a popping!!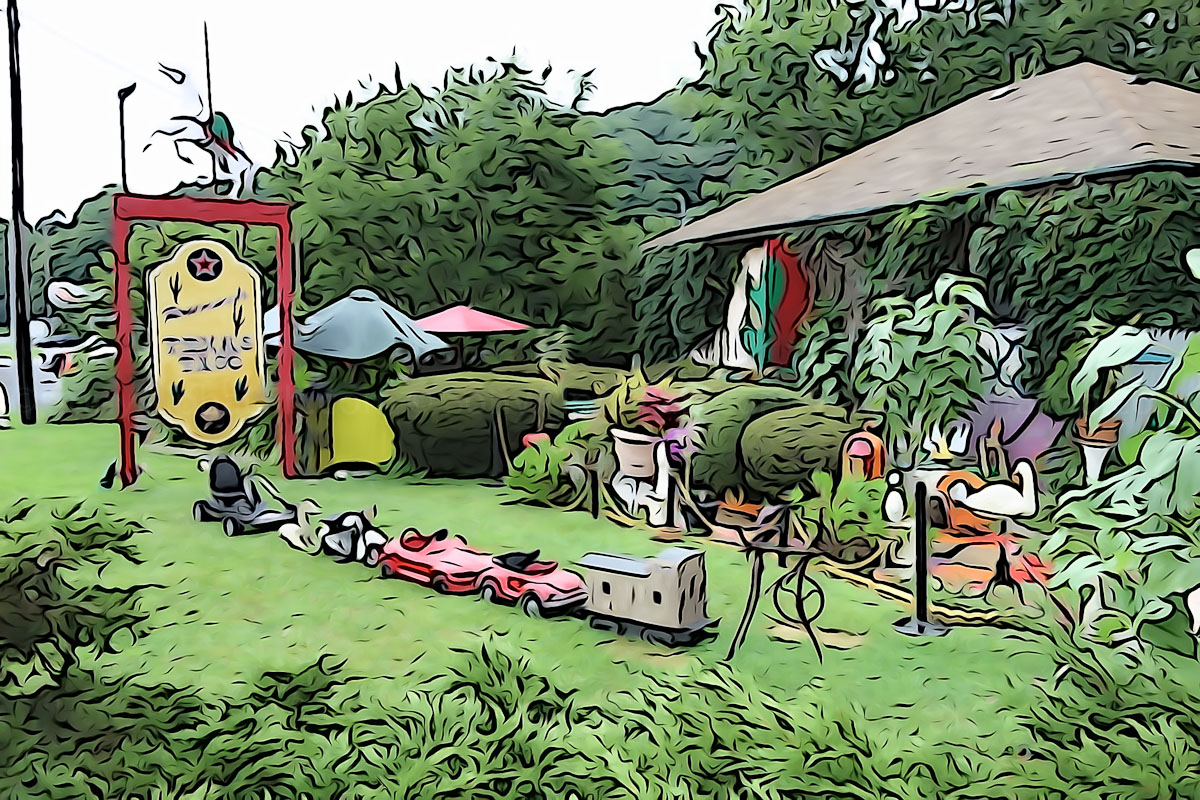 The parking lot is a flow of colors.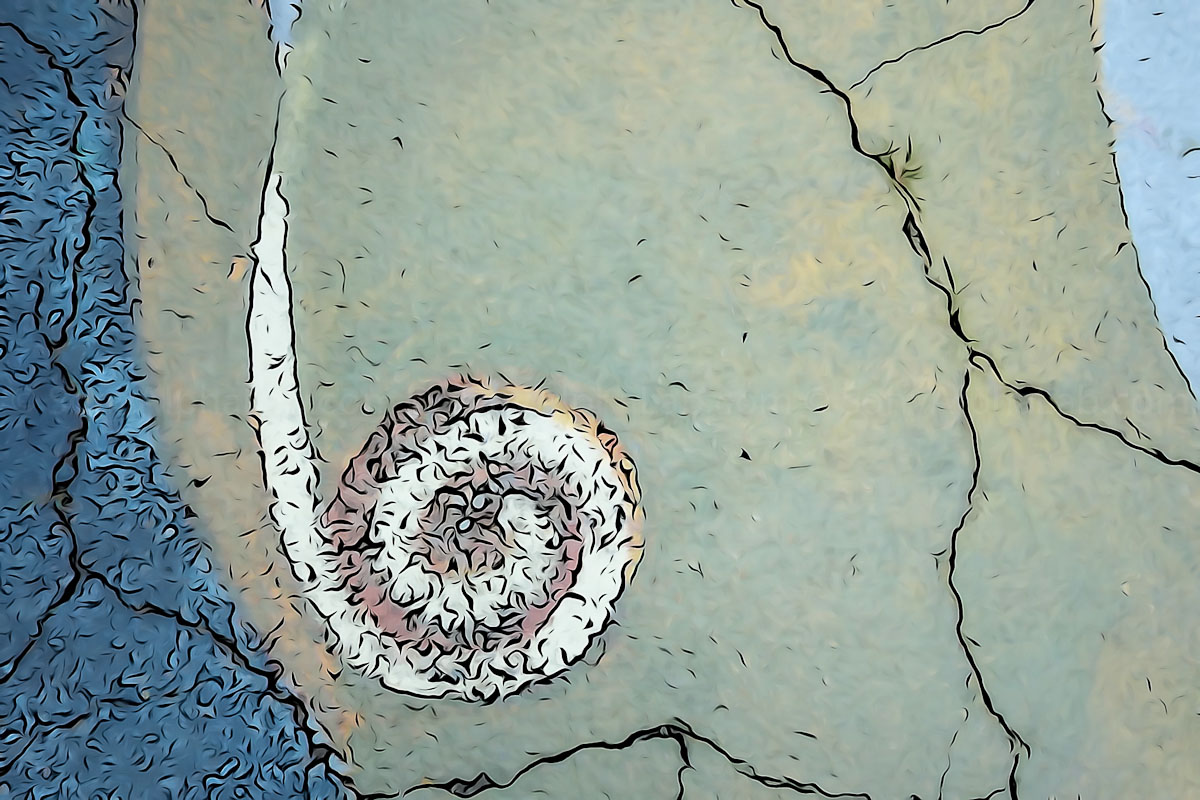 Pink Dumpster is always nice!!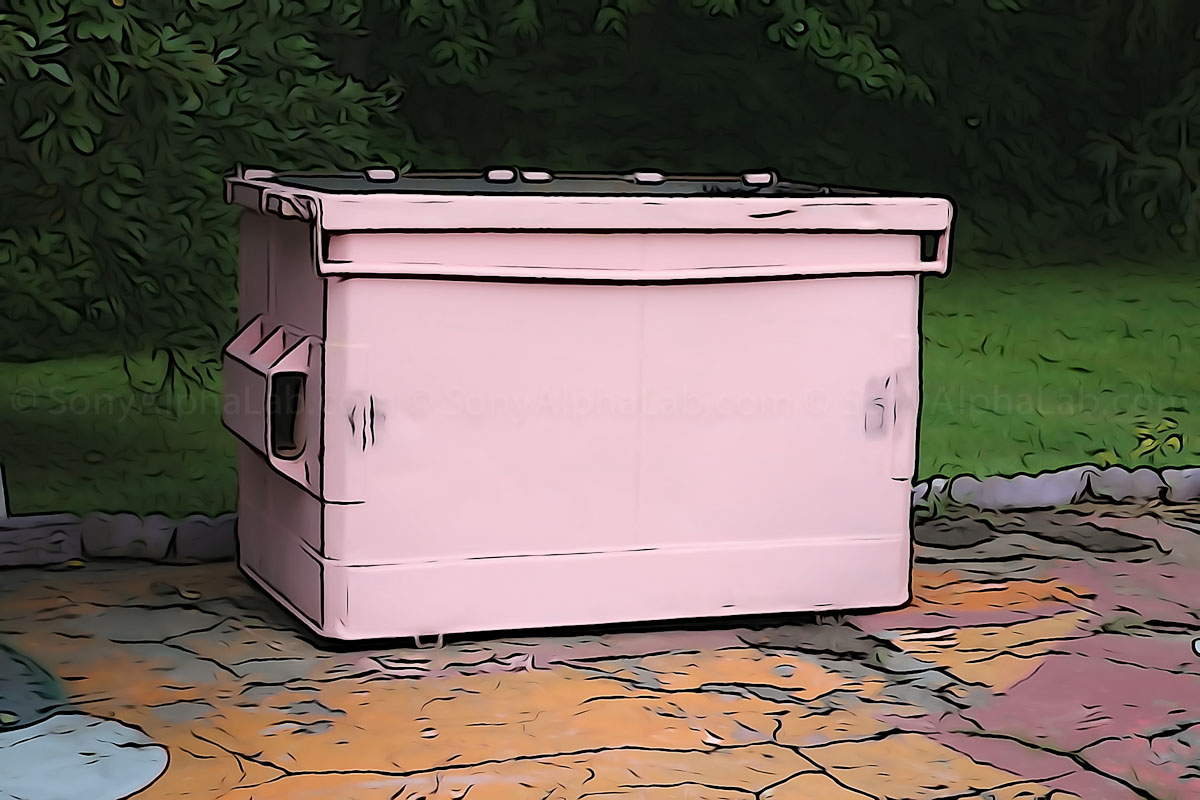 Owners car?? The circles are actually coins glued all over the car.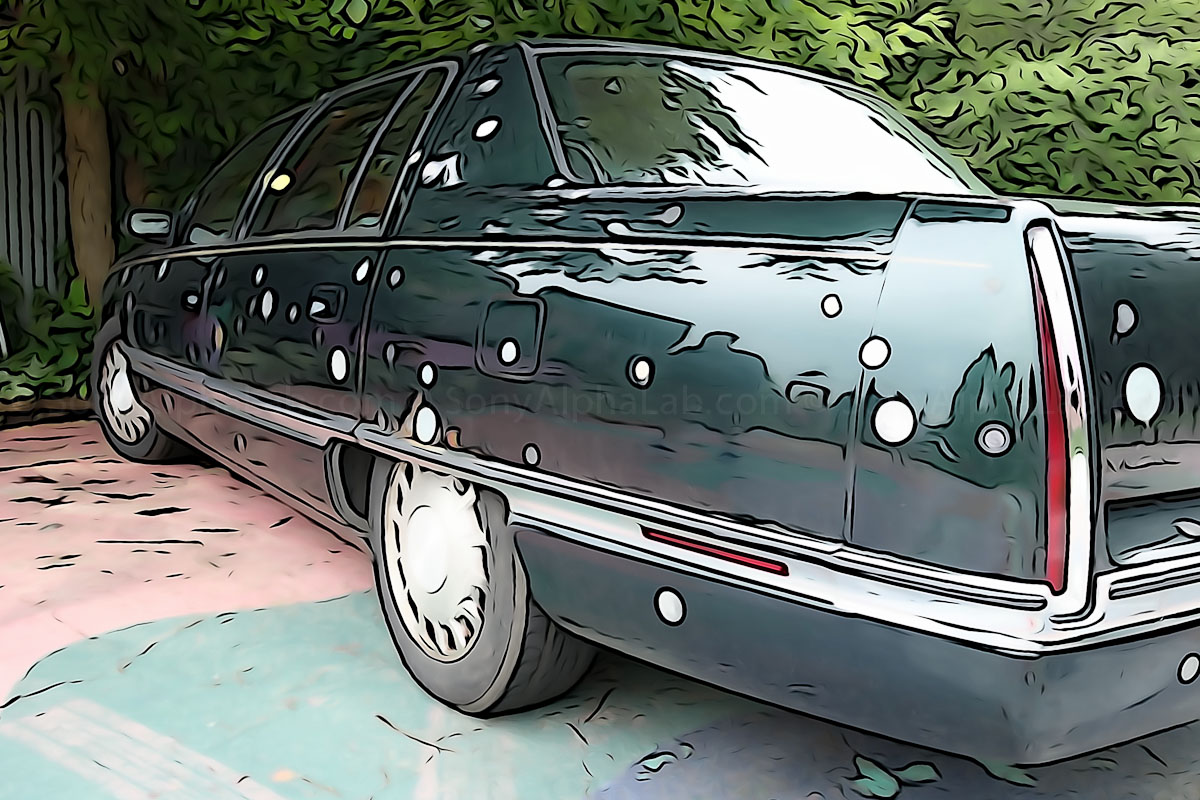 Outdoor seating is available and plentiful!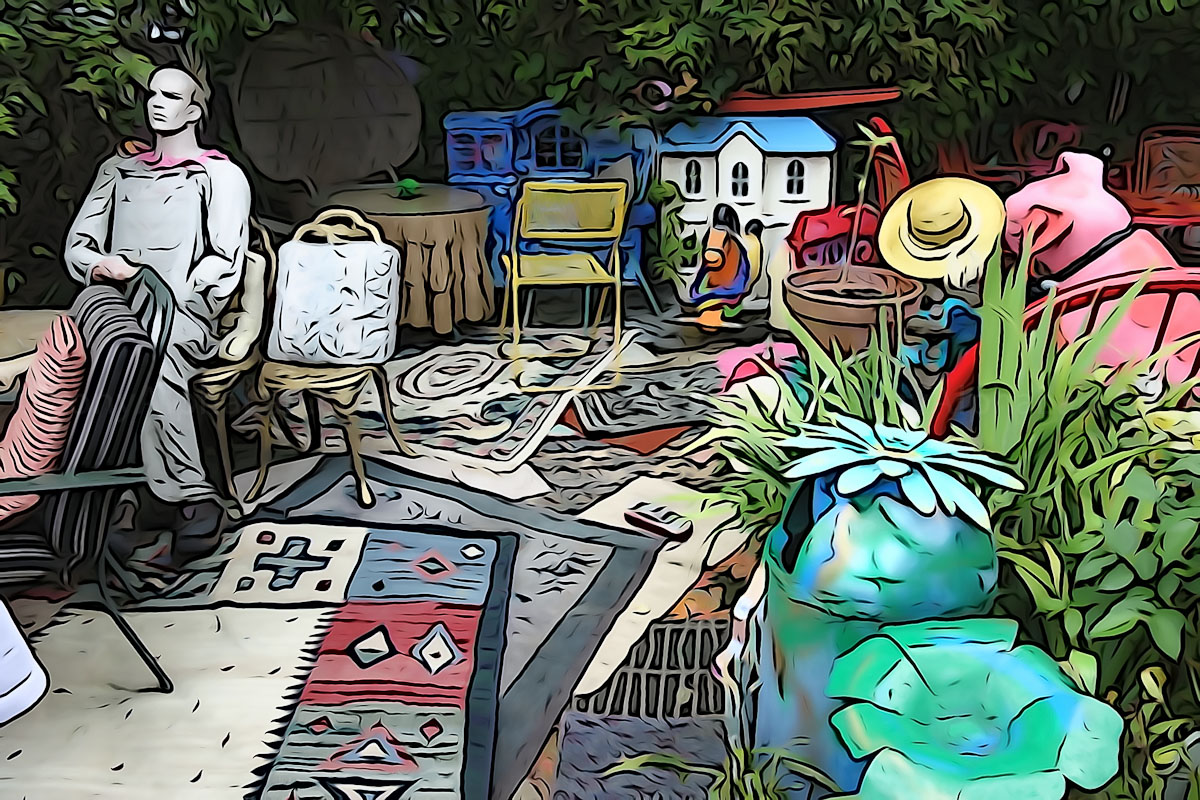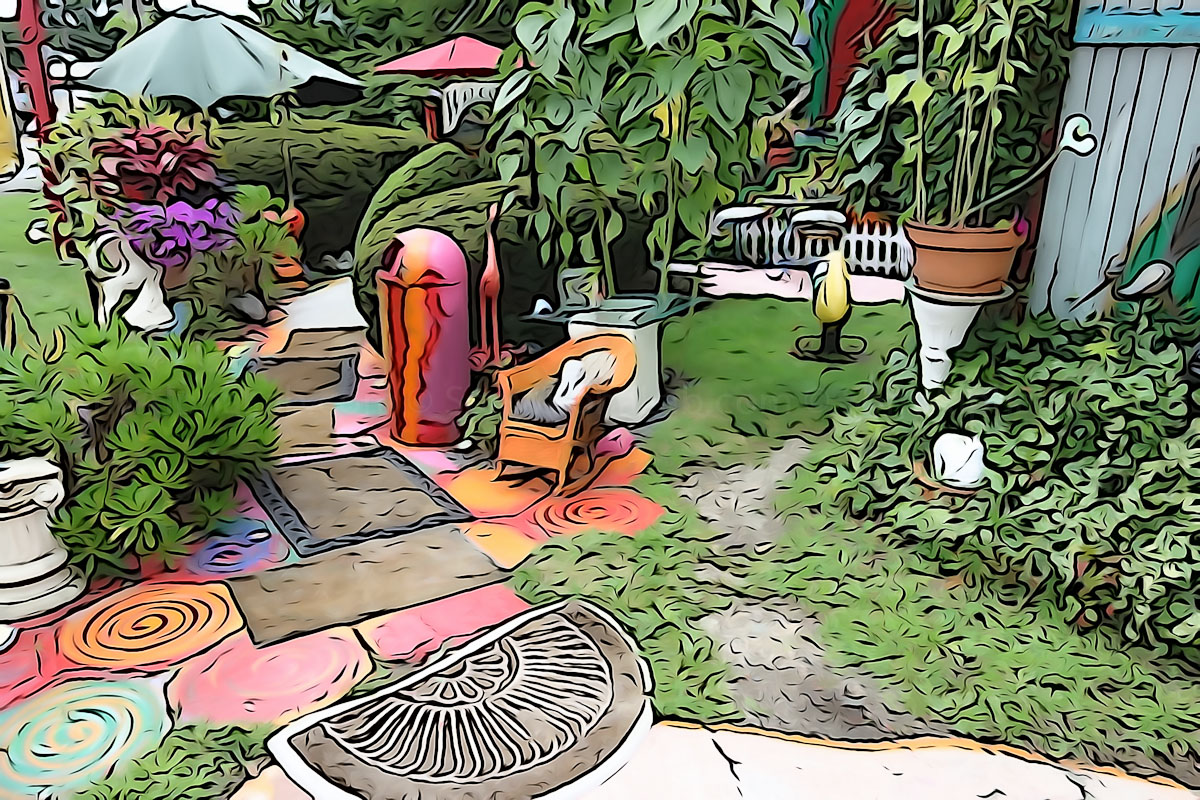 Inside was pretty dark and just as psychedelic looking!!
Chico was a 47 year old parrot that was in a cage next to our table. He bites!!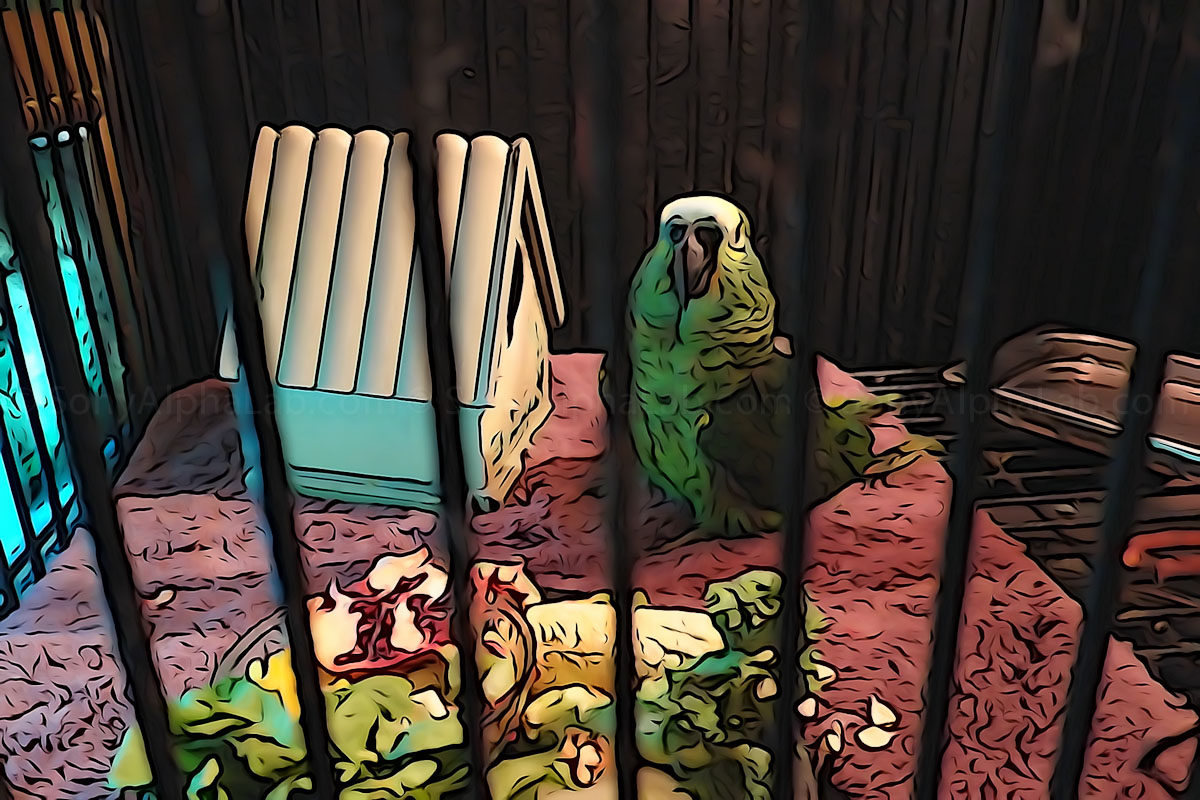 And lastly drove on to find some ice cream as we were still a little hungry looking for more!!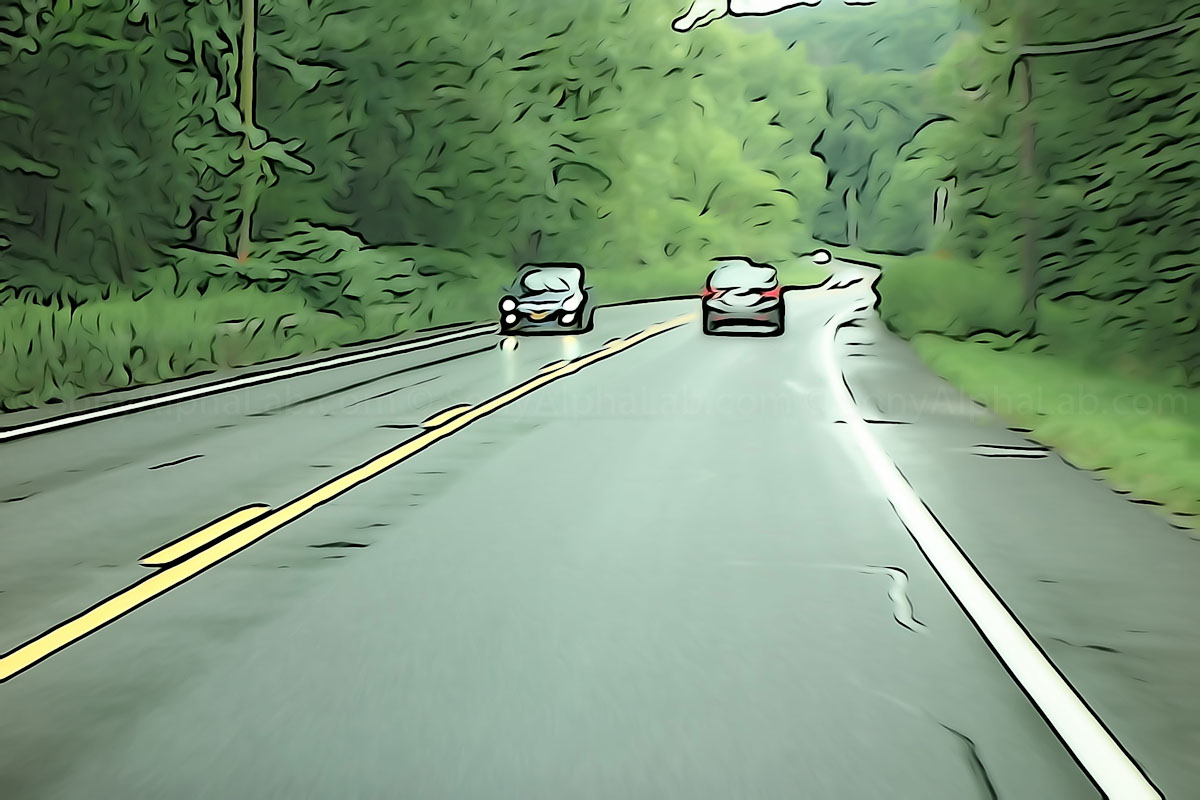 It was raining pretty hard on a lot of the drive as well!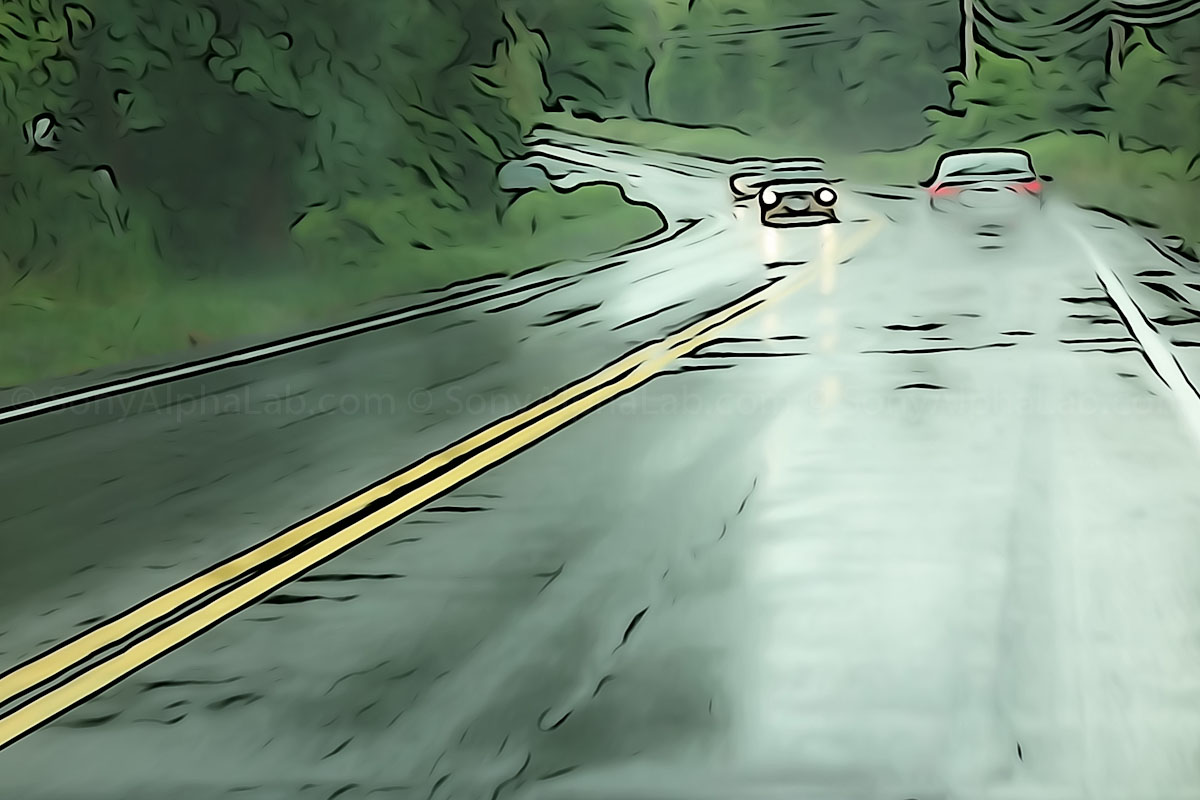 At the stop light in the pouring rain I couldn't help but notice the reflection in the puddle to my right. I love the way the camera renders the wet!!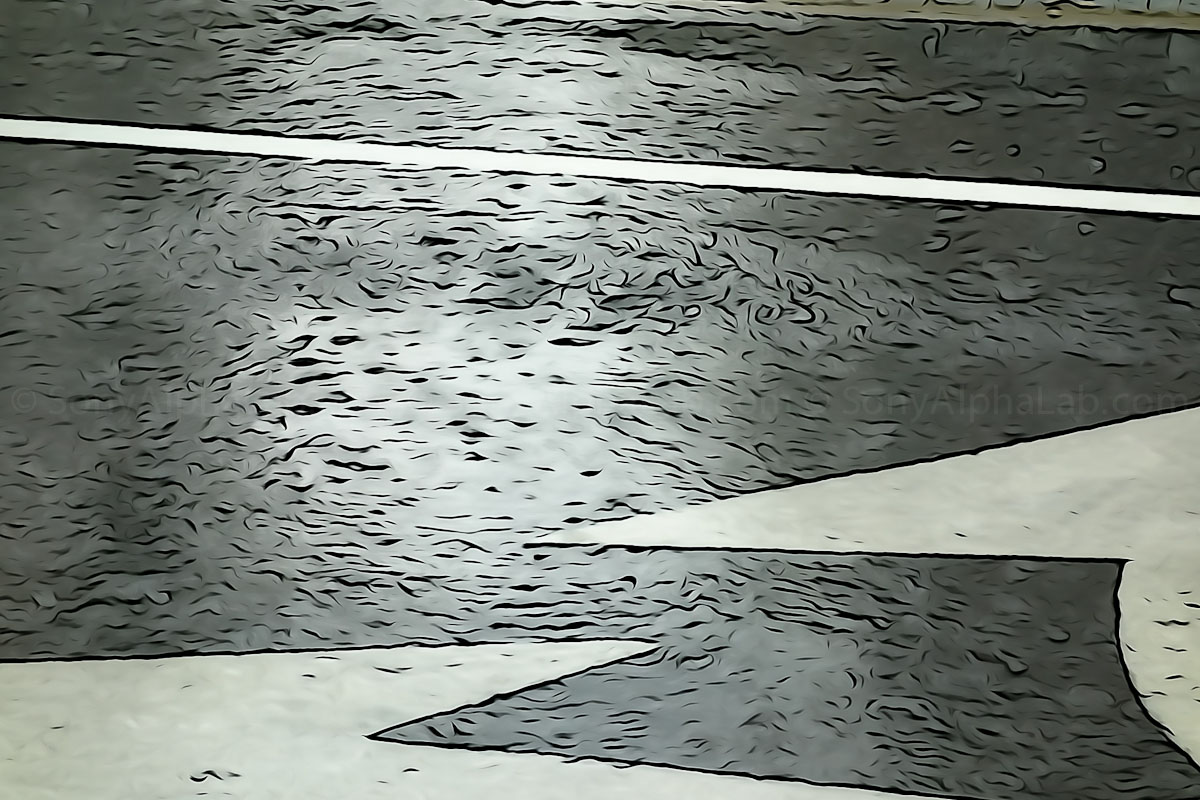 We found an ice cream stand!!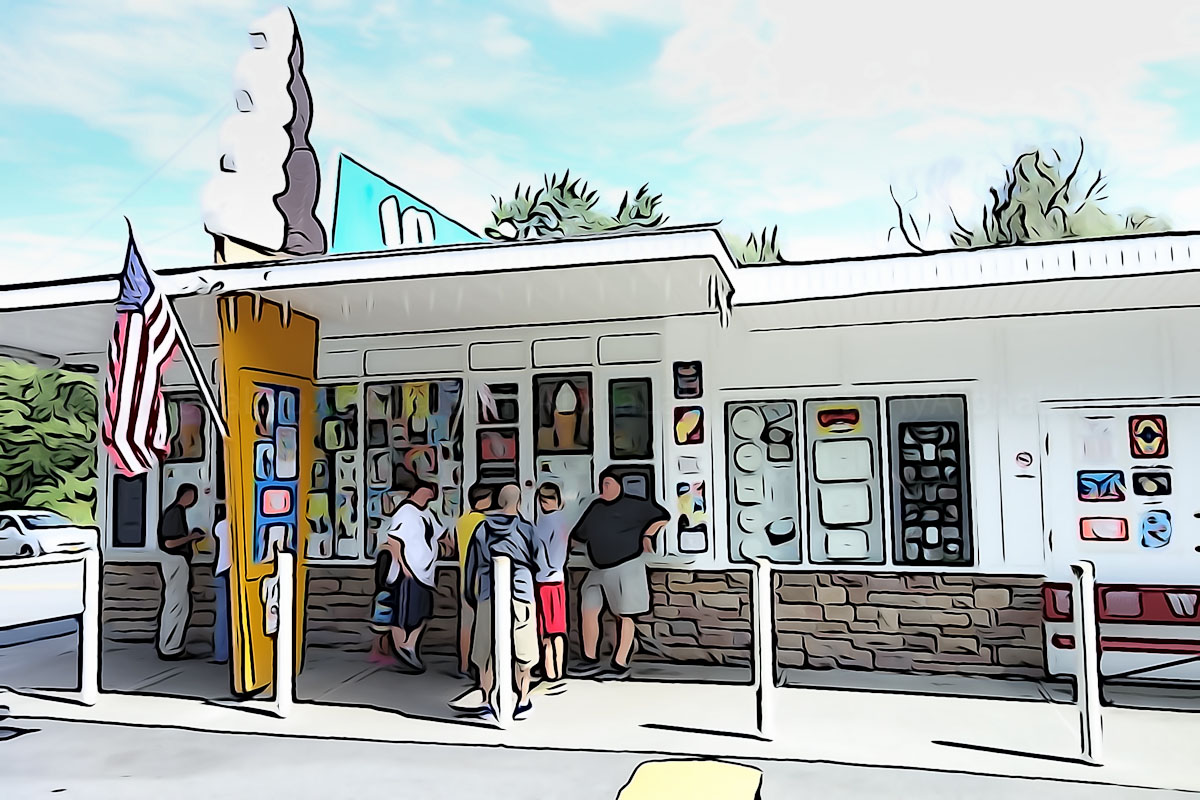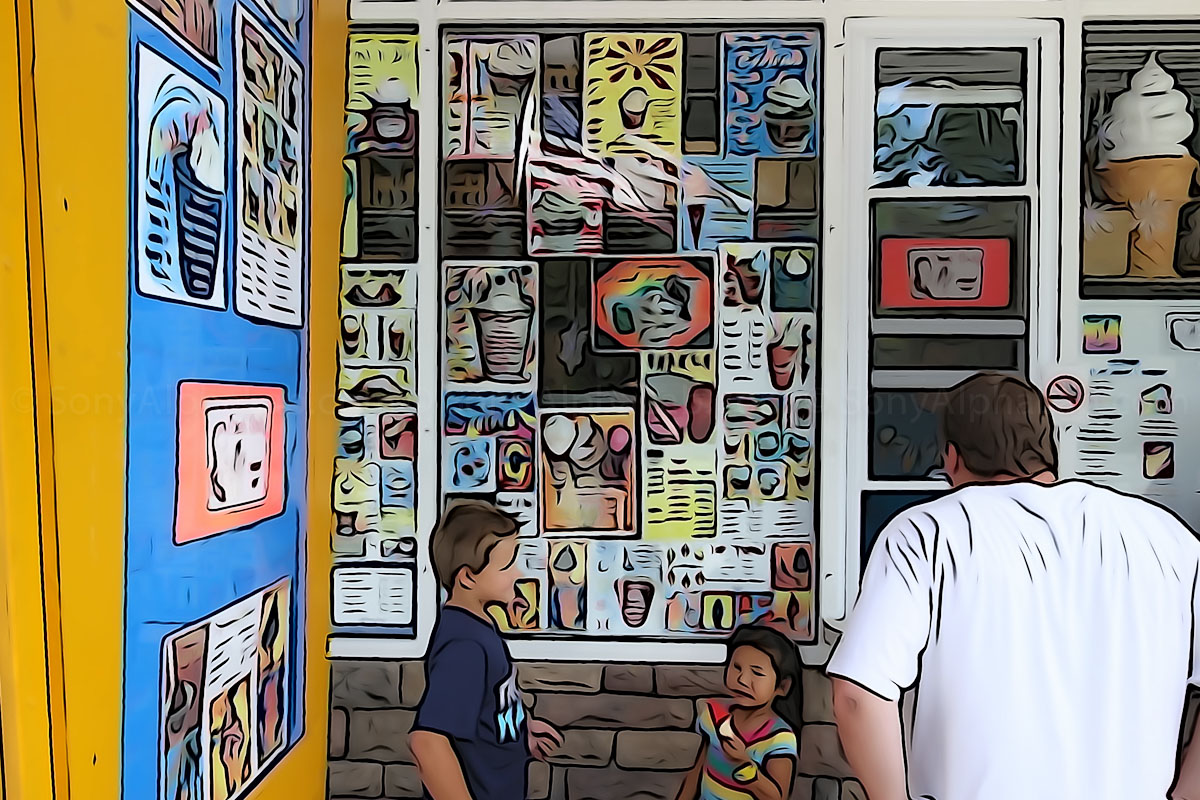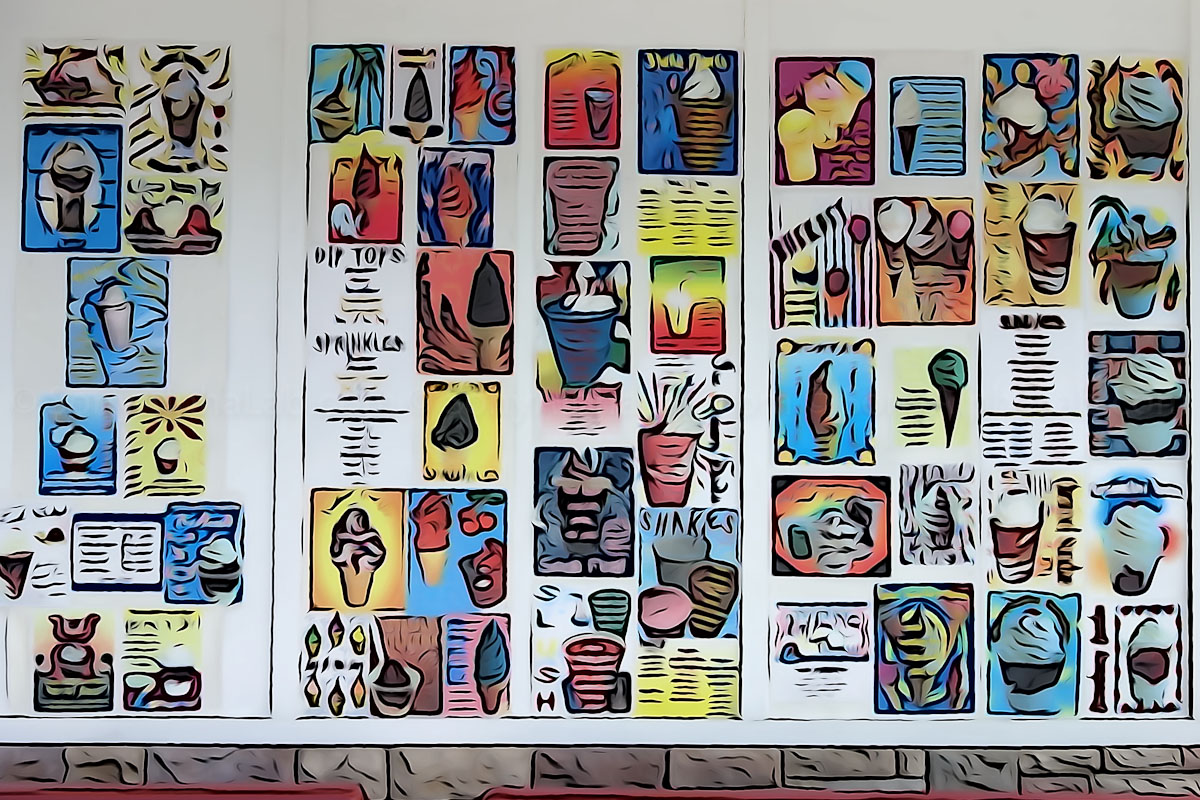 Update: A few more of the dogs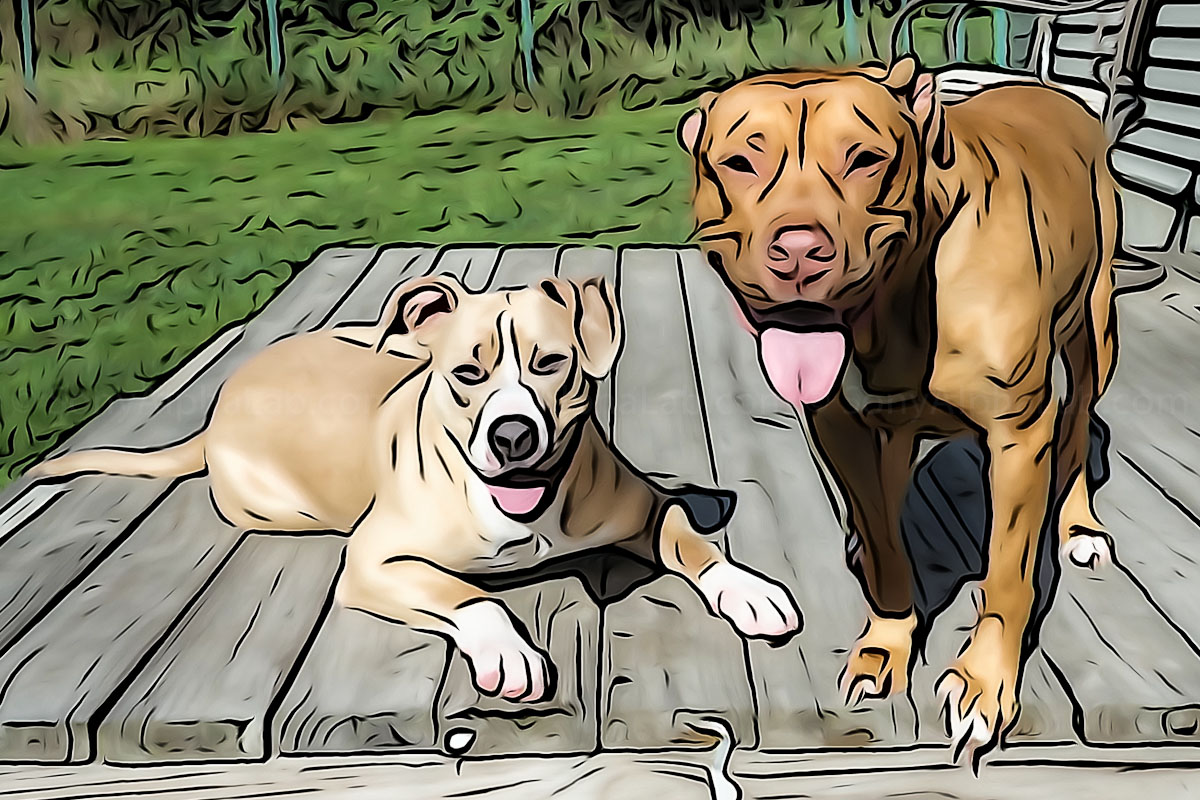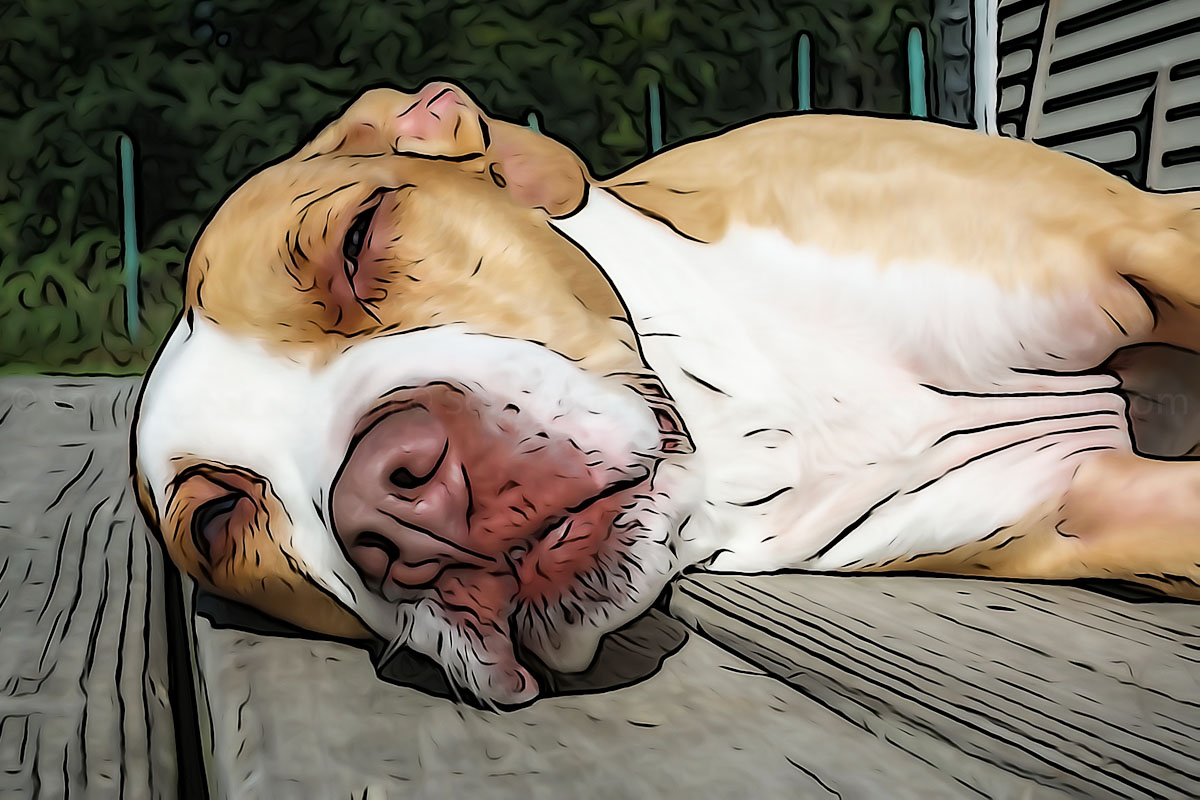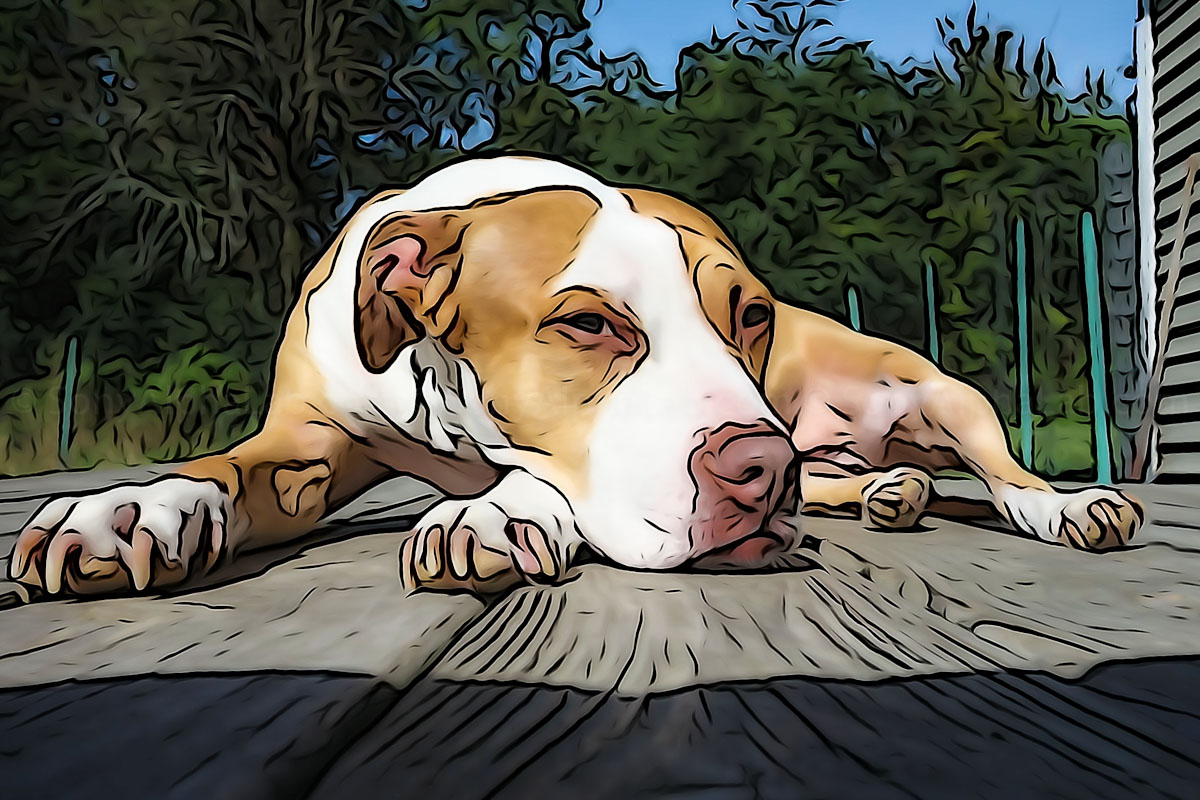 And a Lilly that recently bloomed: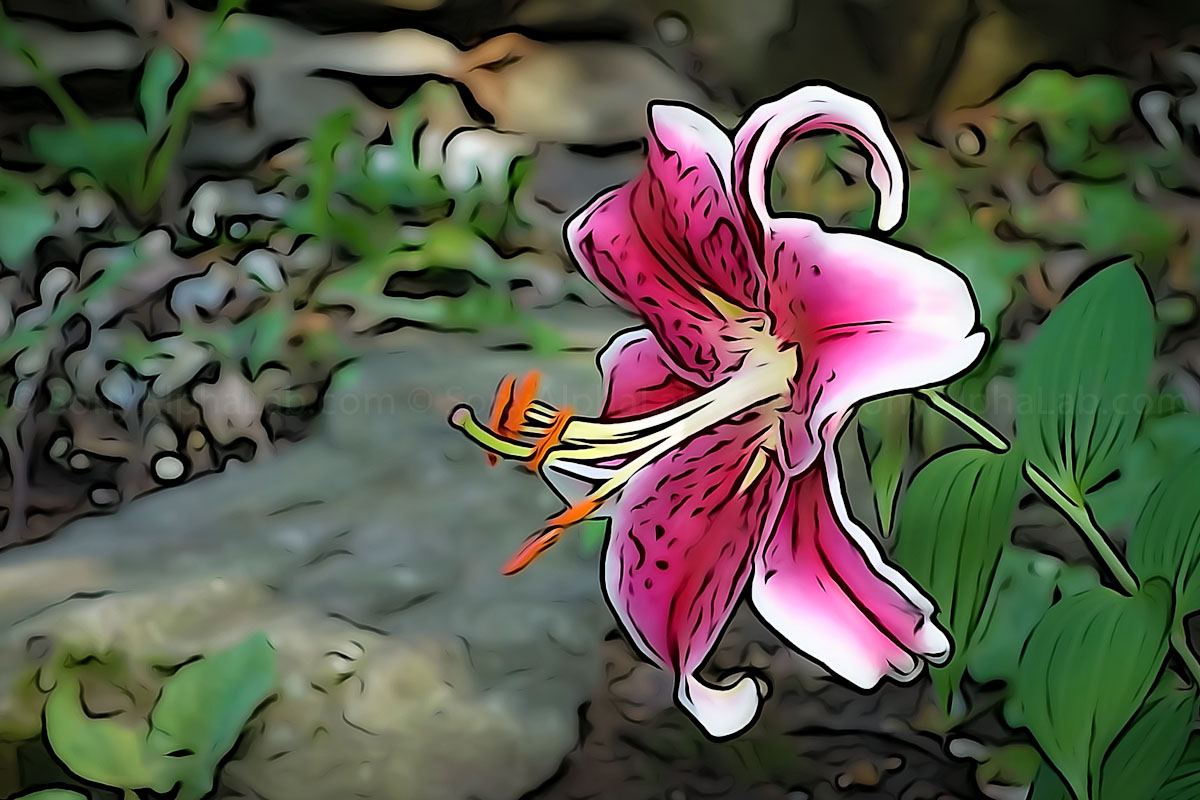 My Sony Cyber-shot DSC-RX100 Review >>
Closing Remarks
The Sony RX100 is incredible powerful and this new Illustration Mode feature that Sony has come up with is incredible!! I can honestly say it's one of the best in camera processing features I've ever seen and blows away even Auto HDR in it's power and killer results. I don't know how Sony made this mode looks so organically drawn, but it does no matter what I take a picture of. I included so many sample photos in this Article, because everytime I took a shot the results blew me away!
What is especially interesting to me about the illustration feature is how it blends the original colors with the illustration give it more realism, yet less colors. You can see this more on the close-up portrait shots of my Nephews. The skin tone blending in combination with the hair detail is awesome and compelling. The processing also takes out any noise that may be present as well as lens flaws like chromatic aberrations. It also balances out the image nicely with the correct contrast and saturation. Very impressive Sony!!
The illustrations also seem to have this organic look to them that I have never seen before in a painting or cartoon program. Mind you I don't have that much experience with turning photos into cartoons 😉 They actually look hand drawn to me!!
Jay