82
Awesome innovation from Sony!
I got my hands on the Sony Alpha 55 a few weeks ago and in this Hands on Review I put it through it's paces. Rumored to be one of the best cameras around for the money, and voted best camera of 2010 by Popular Photography, the Sony alpha 55 is a serious contender for anybody looking for Power and Price. Sony also won a TIPA award for the Sony Alpha a55 – in the category "Best Imaging Innovation".
What makes the Sony a55 so popular is the innovative Translucent Mirror Technology which allows for excellent auto focusing while recording video or in Live Mode. The a55 also features 10fps shooting which is not available on any other camera in it's price range! It also features GPS which is a very nice feature for those avid geotaggers out there 😉
On top of those features the Retail price is incredible competitive at $799.99. The Sony A55 believe it or not, is actually an electronic viewfinder camera, and not an SLR like you might think. The A55 uses an additional fixed, half-silvered semi-translucent mirror to allow an optical af system to view through the lens. That info is then display on the LCD screen with almost no lag time. The semi-translucent mirror allows for incredible fast focusing while recording video. What that simple means is, Live View is all you get when you look through the viewfinder. You Do Not see through the lens directly like an SLR. What you see thru the viewfinder is an small LCD screen that projects a Live View feed. So it's the same as looking at the LCD on the back, but much easier to see in the sun 😉
Key Features:
16.2MP High Resolution
Translucent Mirror for Fast Focus
921K Dot 3″ Tiltable LCD screen
3x 18-55mm Lens (Equiv to 27-82.5mm)
Built-In GPS
Full HD 1080/60i Video
3D Sweep Panorama Mode
Quick AF for Full HD Movie Capture
10 Frames Per Second Continuous Shooting
Up to ISO 12800 Sensitivity
Retail Price = $799.99
The Goods:
Just like all my reviews I want to start this review off with some High Res images of the Sony Alpha 55 so you can see everything up close
You can actually see the sensor through the mirror above. You can also see some of the AF system in the reflection. Very Cool!!
Sony offers a large line-up of lenses covering everything the Pro or amateur Photographer could ever need. The lenses I used in my review are the Sony 70-200mm f/2.8 Zoom, and the Sigma 30mm f/1.4 EX DC. Both lenses are shown mounted on the Sony a55 below and performed well throughout my use. I was very impressed with the Sony 70-200mm as far as sharpness, focus, etc.. The Sigma was also very good, but did not offer as much contrast or sharpness wide open at f/1.4 as I would have hoped.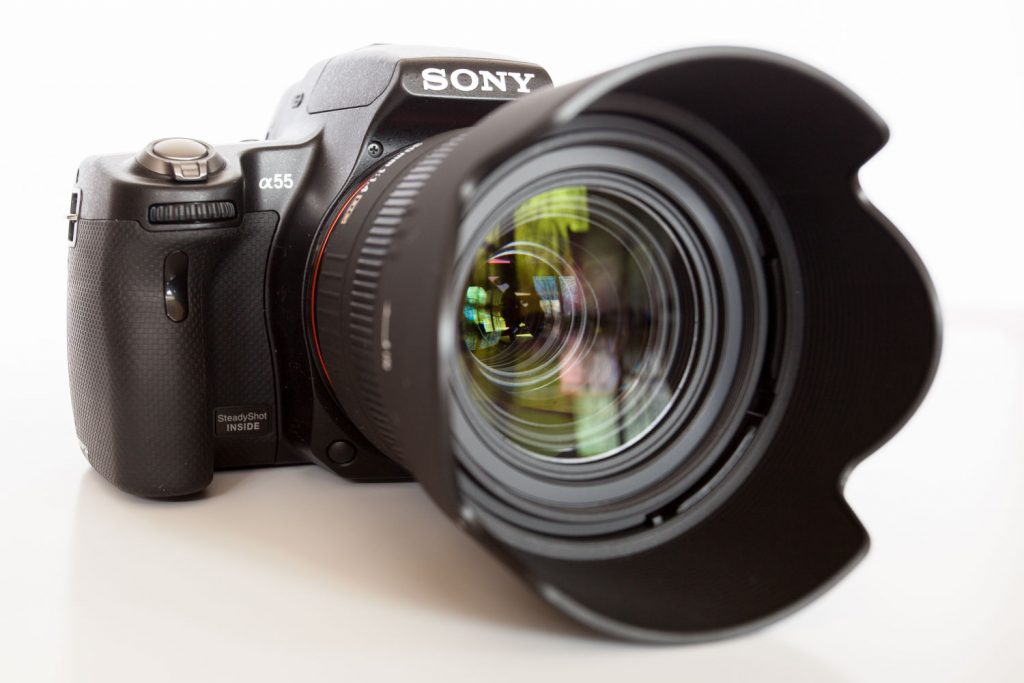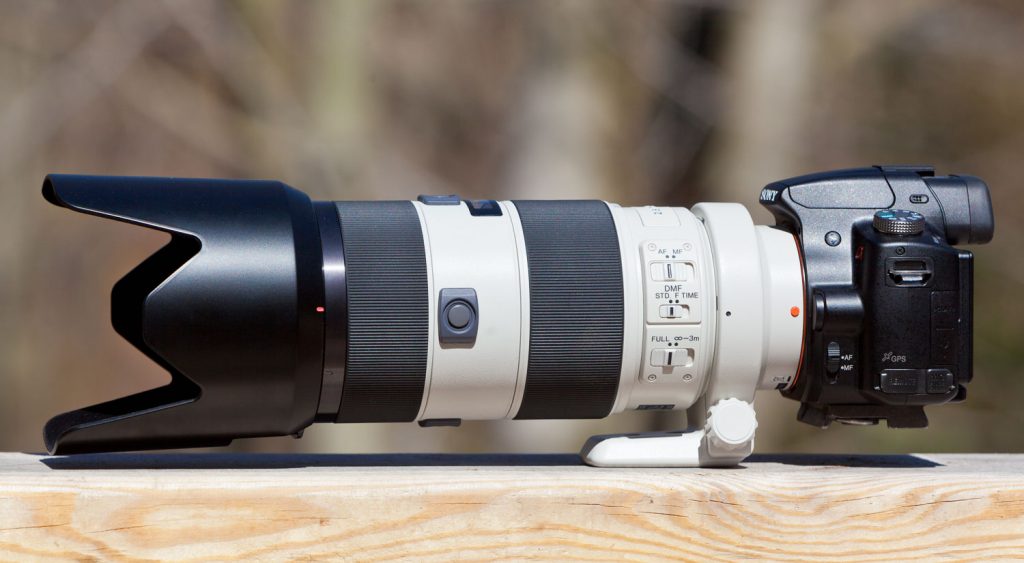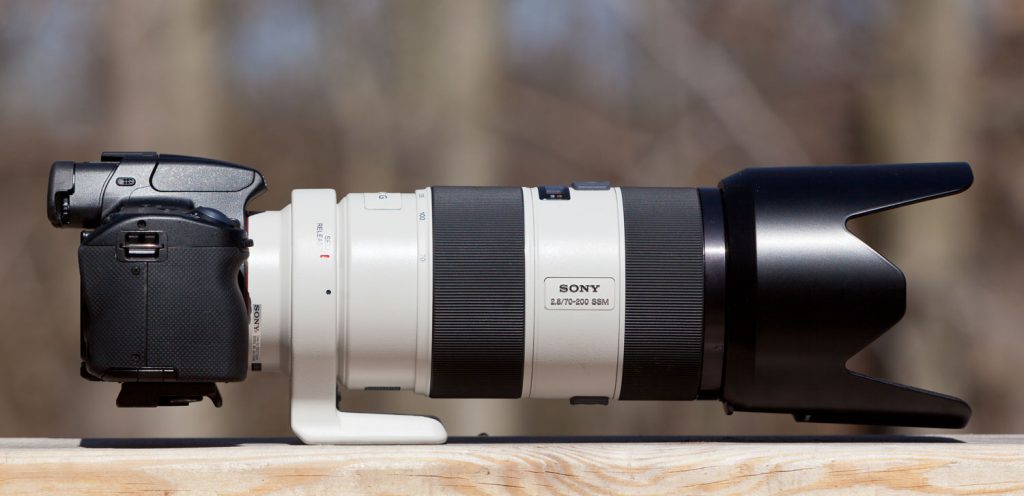 Build Quality, Design, and Ergonomics:
Now that you have seen the Sony a55 up close I can tell you that the build quality is pretty darn good on this camera. It's not as solid feeling as the Canon T3i however, but still for the price point and features I think the build quality is more than except-able. Looking from the side notice how the eyepiece protrudes out from the camera which helps keep the nose from smashing into the screen. Great feature and serves to make a better seal to the eye so stray light doesn't seep in. The button layout was a little weird for me at first coming from a Canon, but I got used to it very quick. I like how Sony utilized the spot below the shutter button on the front for a dial that your pointer finger uses. It makes changing the aperture and stuff very easy. The main button spread works great and you can get anywhere with a simple thumb press. Excellent job! The memory card/ battery compartment is very well made and could be accessed easily with my Gitzo GS5370C Quick Release Plate mounted.
The lens mount feels very solid and there is no wiggle once the lens is mounted. Very solid connection! The swivel screen LCD on the back is not to bad, but the hinge part itself like most swivel screens is a tad weak feeling to me. It does the job well though, especially when shooting really low to the ground or above the head. It's pretty hard to see the screen in the daylight as expected, but in normal conditions the screen is easy to see and works very well with enough resolution to focus easily. Looking through the viewfinder makes it much easier to see in the daylight, but be aware that what you're seeing is a projection of the Live View.
When hand holding the camera, it was a little bit small for my hands, but still usable. I had no problem making af point adjustments, on the fly while looking through the viewfinder or when using the screen. My fingers could also reach every button with ease while holding the camera normally. The AF system in the Sony a55 is very good without a doubt. Even at 10fps it does a decent job of tracking. It's not as good as a new SLR like the Canon T3i however as there is only a few af sensors and the technology is just not as good as Nikon or Canon yet. Sony is a few years behind in this department. That being said, the af performs very well all around.
Check out the short clip below for a sample of how the af works on the fly while recording HD video:
I very rarely had a problem focusing even in low light, but a few times I had to use manual focusing when there wasn't enough contrast in the scene for the af sensors to find. I also found it very useful to change the af points while recording video to manipulate the dof etc.. Pretty amazing in fact! The flash is pretty decent with a small lens, but is not high enough to get past a lot of lenses and will create a nasty shadow. Most all dslr's suffer from this. The on camera flash is really only for fooling around imo, and not for taking serious flash photos. If you want any kind of decent flash photograph your going to need a hot shoe flash or an off camera flash for sure. This is pretty standard though and is exactly why the 5D Mark II has No Flash included in the camera body. Canon was like, why bother??
A Sony HVL-F58AM Digital Camera Flash would be a must for this camera if you plan on using medium to large size lenses and your flash. Battery life is not the greatest as it's using a lot more energy processing the live view information 100% of the time. A necessary evil however for this type of camera. I'm sure in future models they will beef up the battery capacity a bit. The battery dies much faster than the Canon T3i for comparison. The lack of a flash sync port makes studio work with this camera a bit harder. The standard hot shoe equipment will not work, so your forced to use Sony stuff or the limited aftermarket hardware available. The equipment available for Sony Cameras is becoming more and more mainstream though, so count on pocket-wizards and the like making more equipment for Sony in the very near future. Steady shot is Sony's version of Canon's IS or Nikon's VR. However, what Sony does to address camera shake is move the actual sensor around inside the camera to compensate. It's a very different approach than the competition, and it does work pretty good. I got about 2 effective stops of help from the cameras steady shot technology. As you will see in the sample images, a few shutter speeds are very slow and hand-held. For a comparison I can hand hold at least a stop slower than the Sony a55 on my canon equipment with IS. Nikon and Canon still have the edge on this technology s well.
Real World Images:
There are plenty of reviews out there showing "lab" type tests with this camera if you want to see that detailed stuff, but what I'm more interested in is what the actual photos and video look like. Does the Sony a55 take a good picture or not?? Is the High ISO ability what it's cracked up to be?? Well, the proof is in the pudding 🙂 In the next series of images I took with the Sony 70-200mm f/2.8 Zoom, and/or the Sigma 30mm f/1.4 EX DC, you will see what this camera can do in the "real world" in various of conditions and lighting scenarios.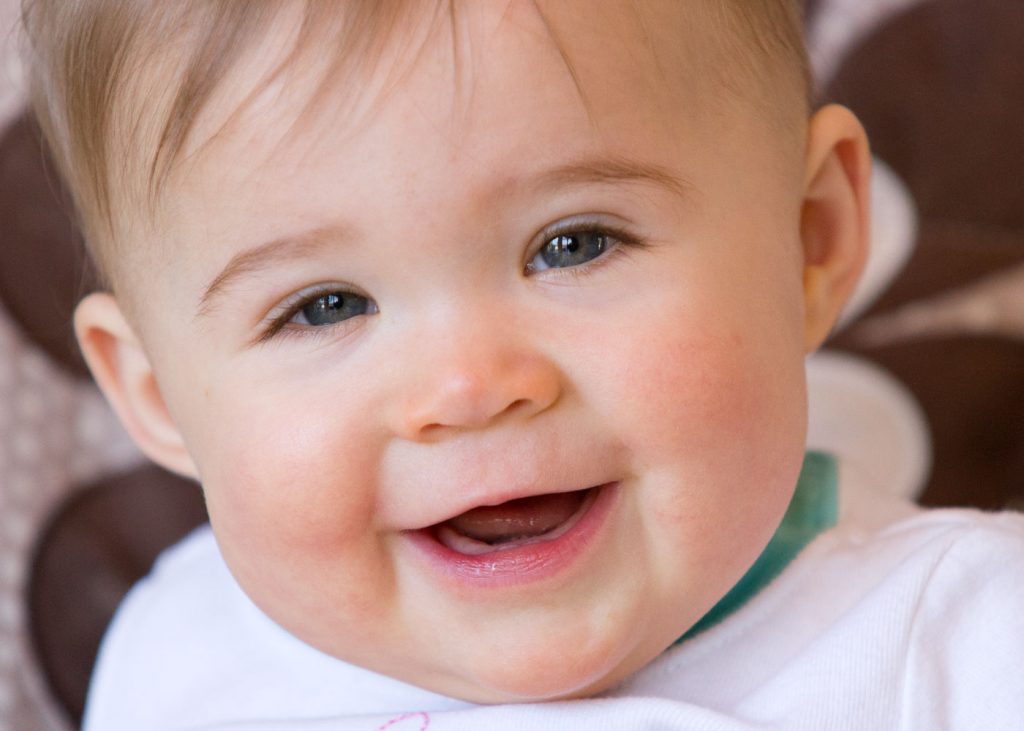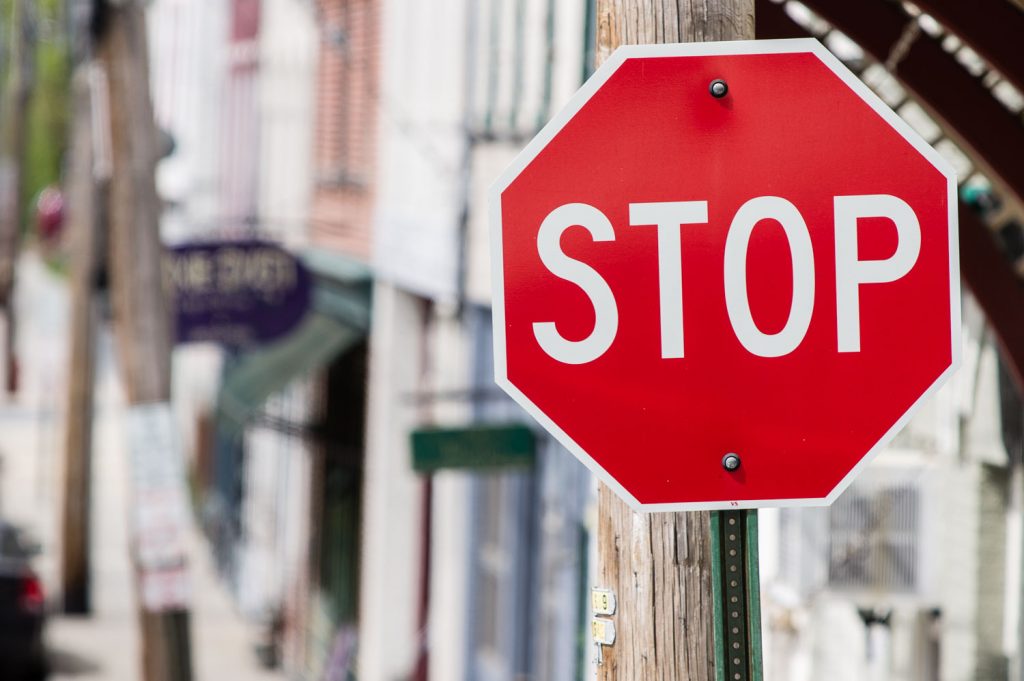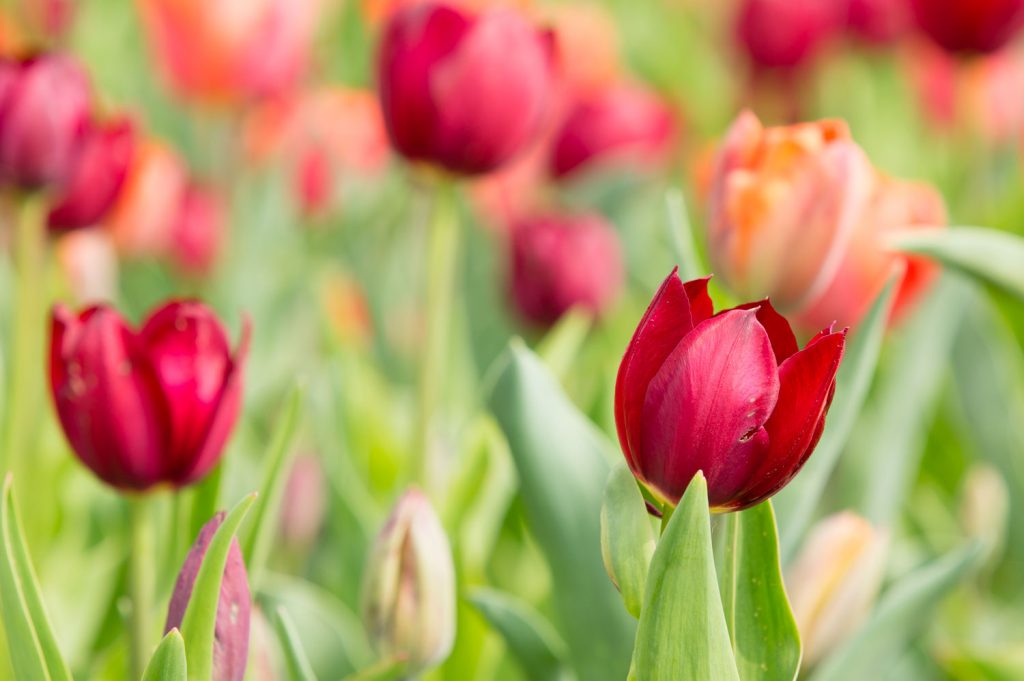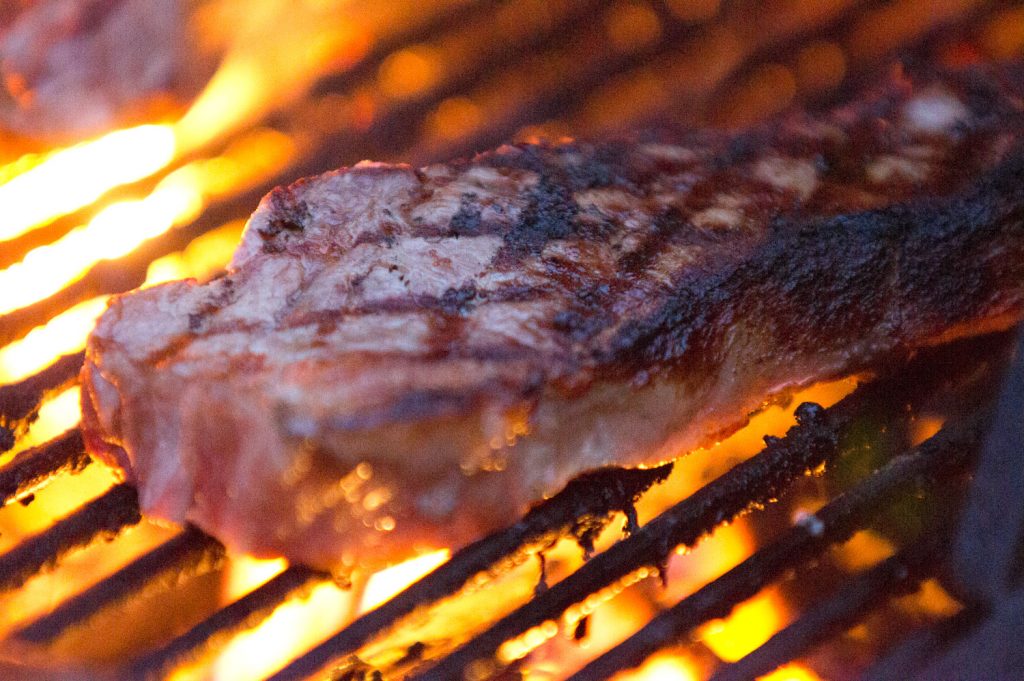 The pano feature is pretty cool, but imo doesn't work very good. At full resolution the pano image is clearly soft throughout. I didn't do extensive testing on this, but all my efforts turned out pretty similar and a standard single frame can be seen below for sharpness comparisons. I must admit that although a soft result, the feature is very convenient!!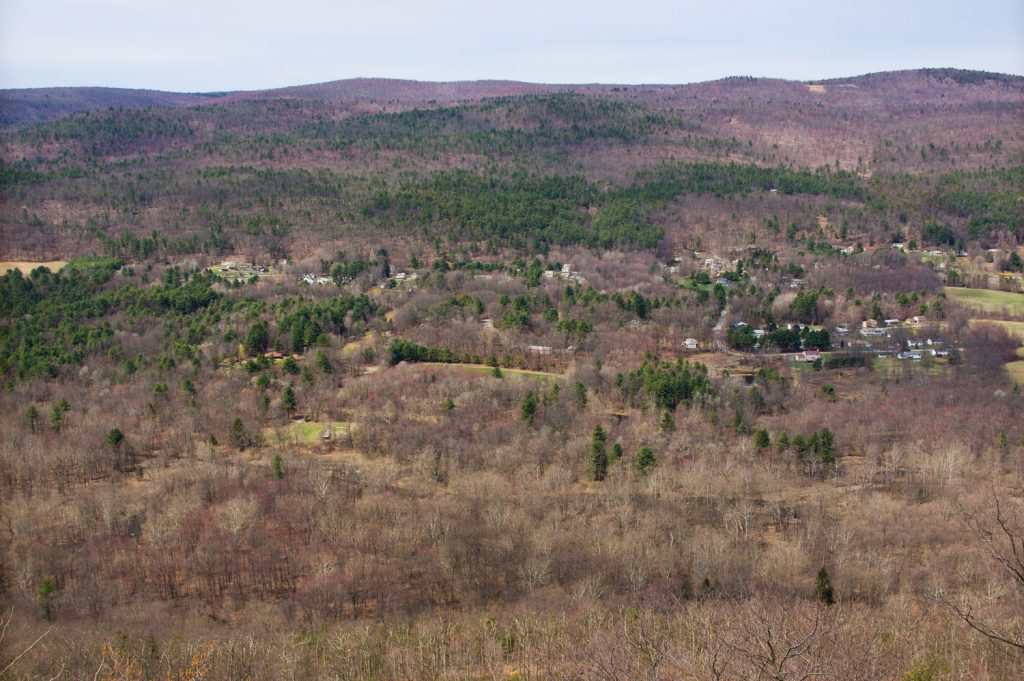 In the two images below I wanted to note that the Sony a55 actually struggled to focus on the net. I had to trick the AF in order for it to lock on. The Sony wanted to focus on Layla's face. very impressive!
Sony a55 High ISO and Low Light Performance:
The Sony a55 performs well in the High ISO and low light department. I took many images with extremely high ISO and the results were nothing short of excellent IMO. The noise was significant as seen below, but easily fixable in lightroom 3 or any other noise reduction software to get a usable image. I'm not saying you can blow the image up to 20×30, but still it's very good and could be used at smaller prints sizes for a decent print. See for yourself in the low light high ISO samples pics below: Again, keep in mind that these raw images have No adjustments unless otherwise noted in the Exif below the image.
Video Samples and Performance:
Over all the video is excellent on Sony a55. It works like you would expect live focusing to work. Below is a few sample video clips I put together very quickly using iMovie. I only used the Sigma 30mm f/1.4 EX DC for this movie. In this next clip I had the Sony a55 on my tripod and just allowed the camera to do its thing while I feed Layla. You can hear the autofocus going as Layla moves forward and back. I had the Aperture set to f/1.4 which left an extremely shallow DOF for the Sony to work with.
In this next clip I was just doing some Auto Focus testing.
In this last clip I took some action style video of me riding my dirtbike around.
Conclusion:
If you're looking for a SLR style camera that takes much better HD video than Canon or Nikon SLR's, and takes very good photos, then this camera might just be the one for you! If you're a Photographer looking for the best image quality possible and plan to use studio lights, then I would not recommend this camera for you. This camera is amazing at video, but at a cost imo. I prefer looking through the lens with a real SLR when taking photos as opposed to looking at the LCD projection of what the cameras sees. That just doesn't cut it for me as I like to see what the scene really looks like live. What you see on the LCD is what the camera thinks the scene looks like. So basically your watching a recording but with almost no delay. I'm not the biggest fan of that, although the camera still takes excellent pictures!
The Canon T3i or Nikon D5100 would be a better choice for Photographers in this general price range in my opinion. The HD video on both the Canon and Nikon is very good, but the Autofocus is horrendous while recording, and it's very difficult to maintain focus on people with such a narrow DOF using manual focus. This is where the Sony a55 shines and blows both the canon and Nikon out of the water. So if you want very good pictures, great HD video with auto focus that works, and you don't plan to do studio type lighting, this camera is perfect for you 🙂 If you want to take serious portraits with studio lights etc… then the Sony a55 is not the best choice.
Thanks for reading my review and have a great day! Jay

My Sony A55 DSLR Review | Hands On & Real World
A VEry Good DSLR for Photos and Video
If you're looking for a DSLR style camera that takes much better HD video than Canon or Nikon DSLR's, and takes very good photos, then this camera might just be the one for you! If you're a Photographer looking for the best image quality possible and plan to use studio lights, then I would not recommend this camera for you.
Build Quality and Design
85
User Interface and Menu System
75
Pros
Viewfinder Live Preview is amazing technology
Photos and Video are both really good
Autofocus during video with a DSLR is incredible technology
Cons
Viewfinder quality is not the greatest especially when compared to optical viewfinder
Autofocus overall is very good, but not at the same level as competition in low light
82
Awesome innovation from Sony!