In this Review of the Sony E-Mount 35mm f/1.8 OSS Lens (SEL35F18), I will go over corner sharpness and overall quality using real world photography and the Nex-5r and Nex-6 for camera bodies.
The SEL35F18 lens is one of the newer E-Mount primes from Sony and goes for approximately $448 US. It's extremely light weight at 5.47oz (155g), considering it's fast and relatively large f/1.8 aperture and lens elements.
The equivalent focal length for the sel35f18 lens on the crop factor Sony mirrorless camera system is 52.5mm, and a very usable range for my style of shooting as it turns out 😉 It's especially good for low light hand holding with the built-in Optical SteadyShot technology (OSS). I got some pretty slow shutter speed photos "hand-held" that would not normally be possible without the OSS.
The built in OSS in combination with the newer sensor stabilization offered by the Sony A6500 for example, is really next level slow shutter speed hand holding abilities!
I shot raw quality using the Sony Nex-5r and Nex-6 for most of these photos unless otherwise noted. I also did not use any lens correction methods in Lightroom 4 to fix fringing or anything else on the test photos and 100% crops.
Lightroom did not have a profile for this lens at the time of this review, so these are pretty much straight off the camera, and you can expect sharper results when shooting jpeg instead of Raw. Sony really pumps up the saturation, sharpness and noise reduction on the Jpeg photos making the lens harder to judge. Most people using the Nex cameras seem to shoot jpeg, according to Sony, so I think it's important to note again that these sample photos were taken using RAW Quality. Read on to get all the info you will ever need on the Sony E-Mount 35mm f/1.8 OSS Lens!!
E-Mount SEL35F18 Lens – A Closer Look
In this quick HD video I will go over the key specs of the SEL35F18 lens and show you up close every angle on my turntable so you see the build quality and design for yourself!!
Be sure to select the HD quality for the best viewing experience as well 😉
E-Mount 35mm f/1.8 OSS Lens – Sample Photos
I took a ton of real world sample photos using the E-Mount SEL35F18 lens and Nex-5r mostly, but I also used my Nex-6 for a few images. I'm going to start off the sample photos with some random shots to give you a nice feel for what this lens can do for you. After that I will get into the more technical stuff like sharpness testing etc.. The sel35f18 lens was a pleasure to use with its relatively small form factor and light weight. It also focused fast and accurately from all the testing I did. To start off here is a a nice blue sky in the later afternoon sky shot wide open at f/1.8. It was very windy so the tall weed was m0ving quite a bit. The max shutter of 1/4000sec was used and the Nex-5r/ sel35f18 combo managed to pretty much nail the focus. Note how thin the depth of field is at the f/1.8 aperture when viewing the 100% crop below.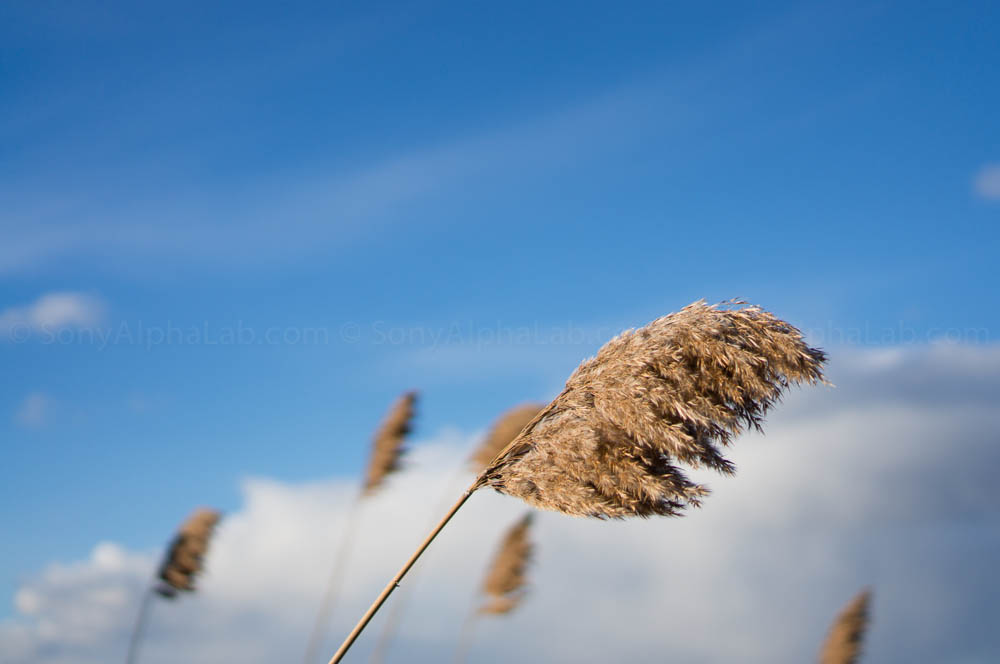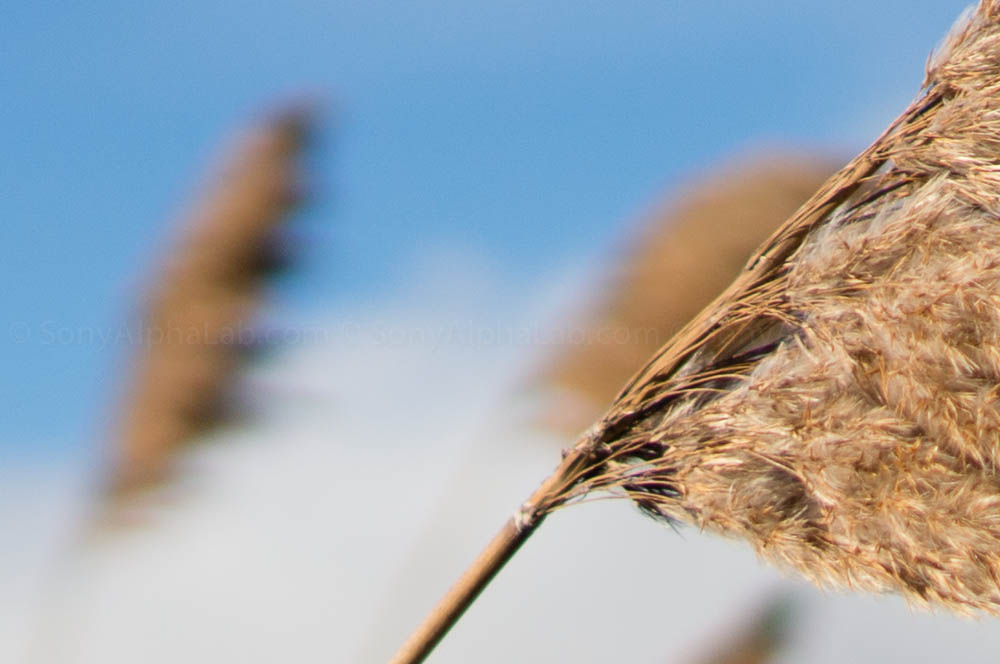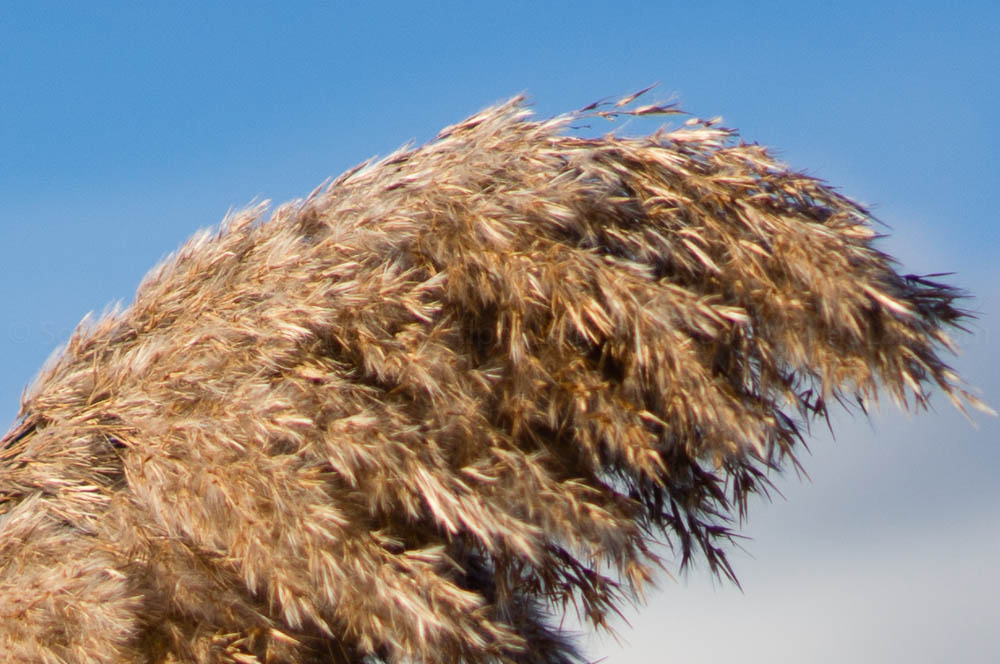 This next scene was taken just down the road from where we live and you may recall it from the Nex-5r review 😉 It's a nice mural painted on an old wall with lots of detail for visual interest. I wanted to show off the depth of field offered by the large APS-C sensor of the Sony APS-C mirrorless cameras and the fast f/1.8 aperture of the Sony E 35mm f/1.8 OSS Lens.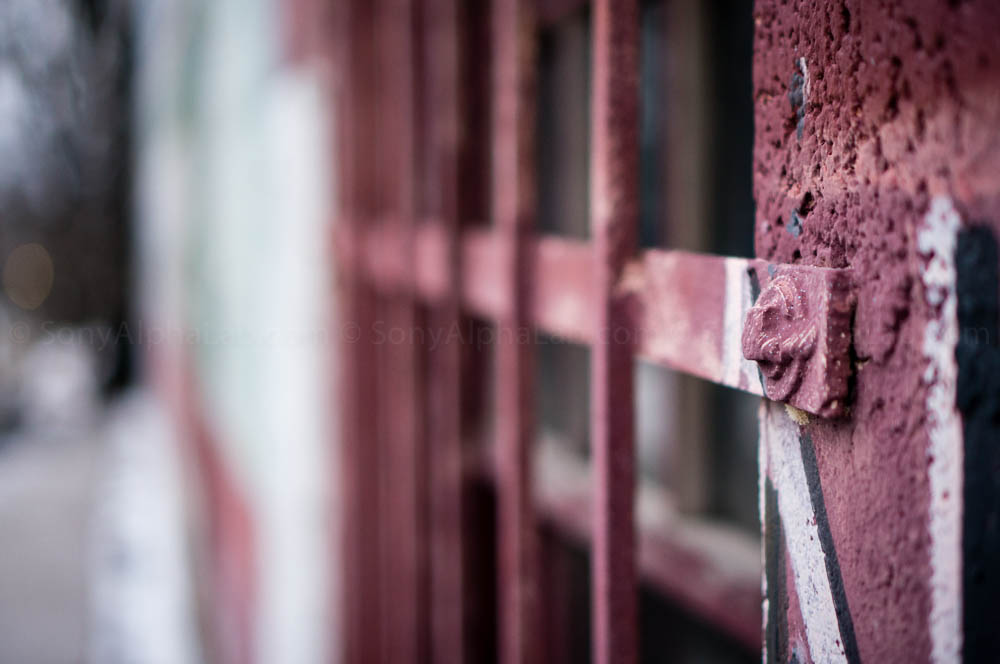 Be sure to Click on All These Images for the Large Crisp ~1000px Versions!!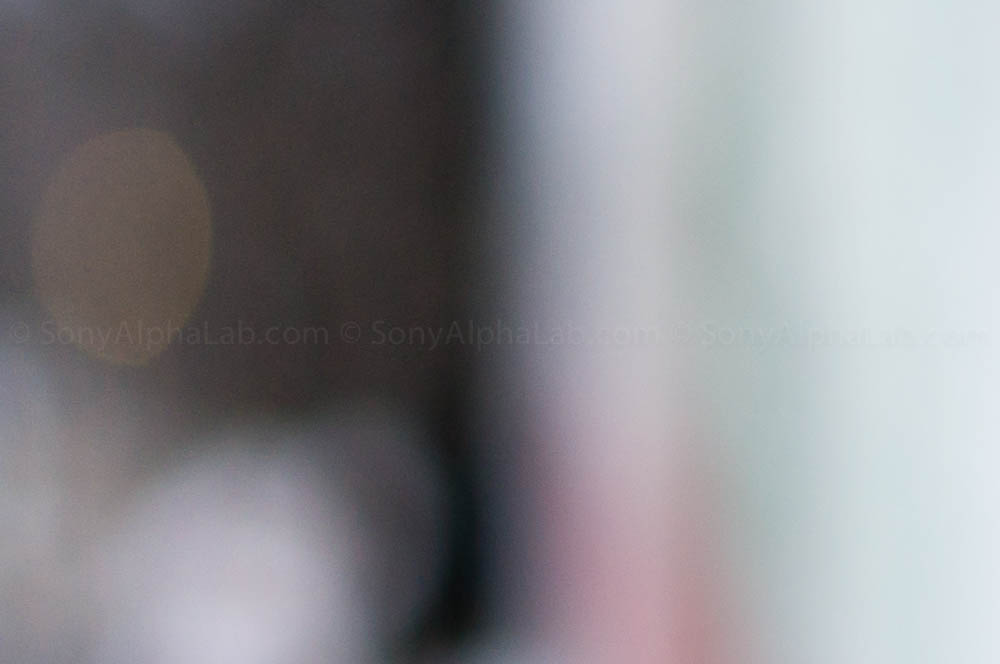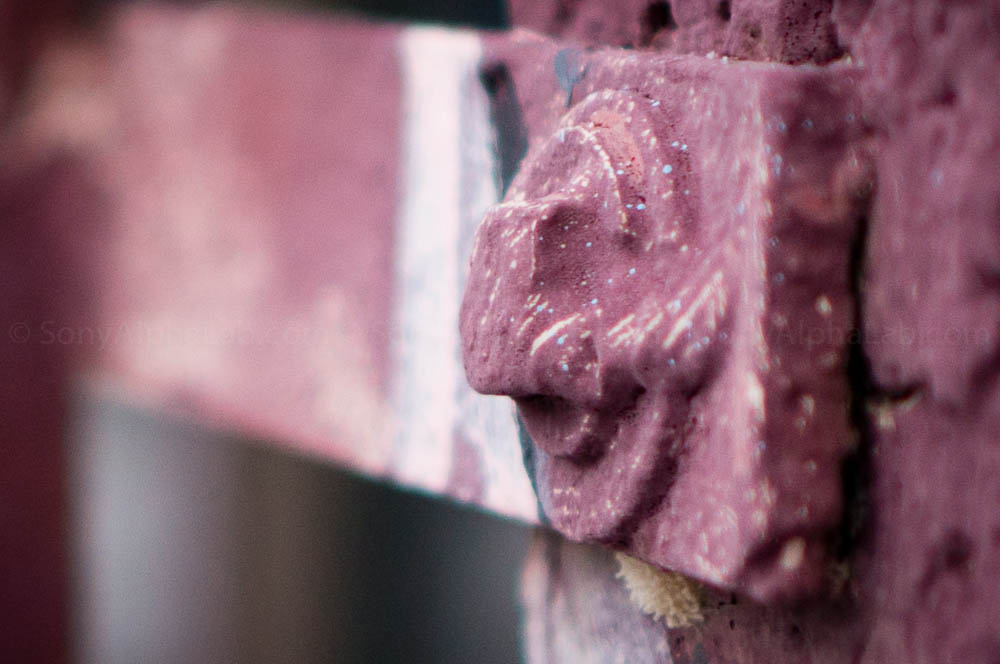 f/1.8 vs f/5.6 A few more angles of the same scene are f/1.8 then f/5.6 for comparison. Note the detail of the background difference in the 100% crops!!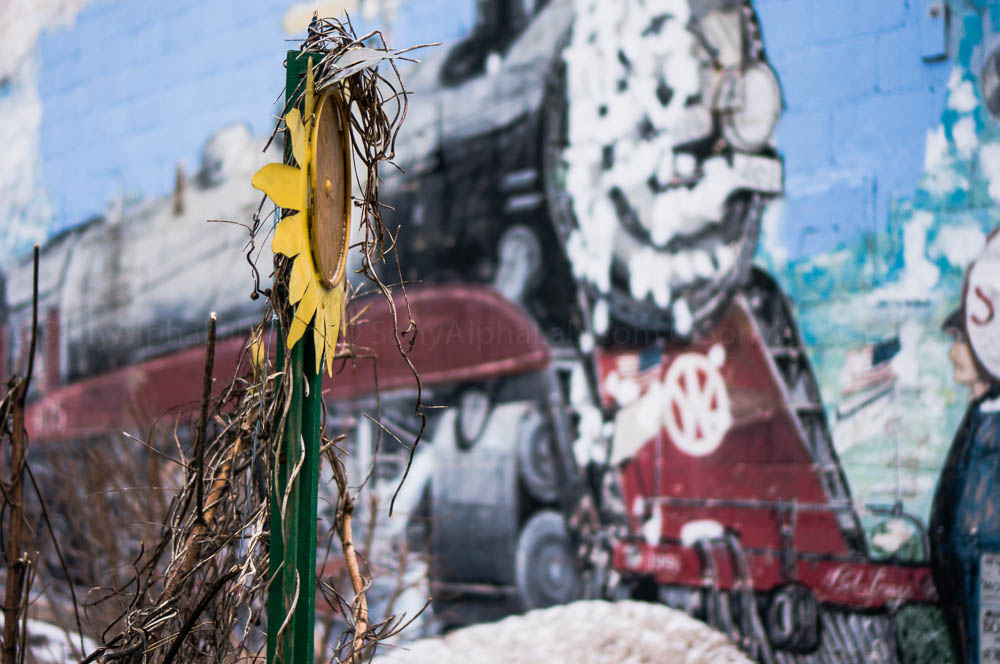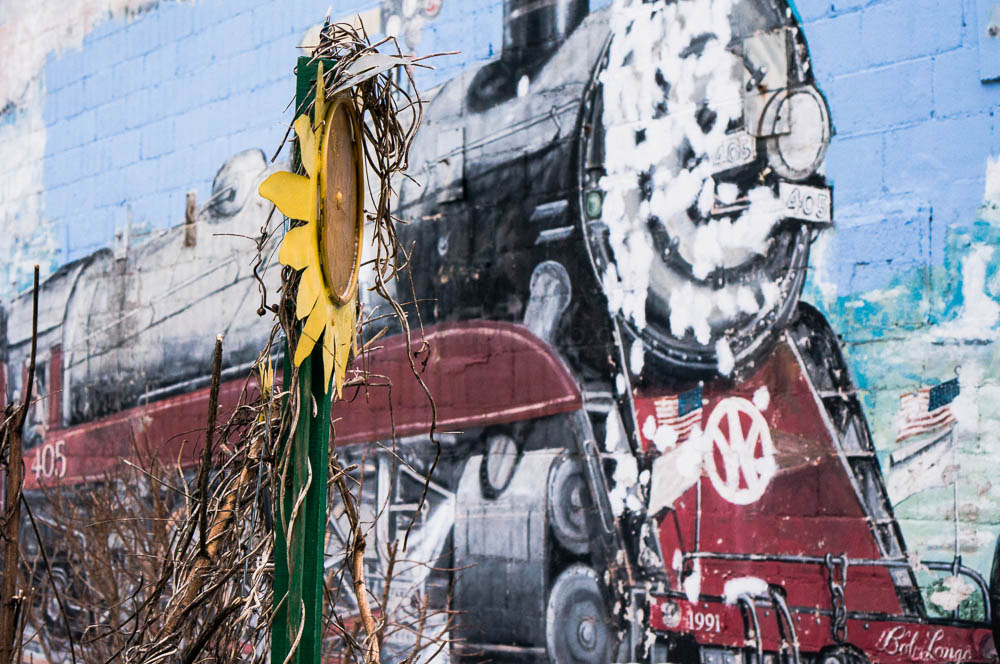 Here's a snapshot of the Minolta MC Rokkor 58mm f/1.4 Lens taken with the sel35f18 and Nex-5r handheld.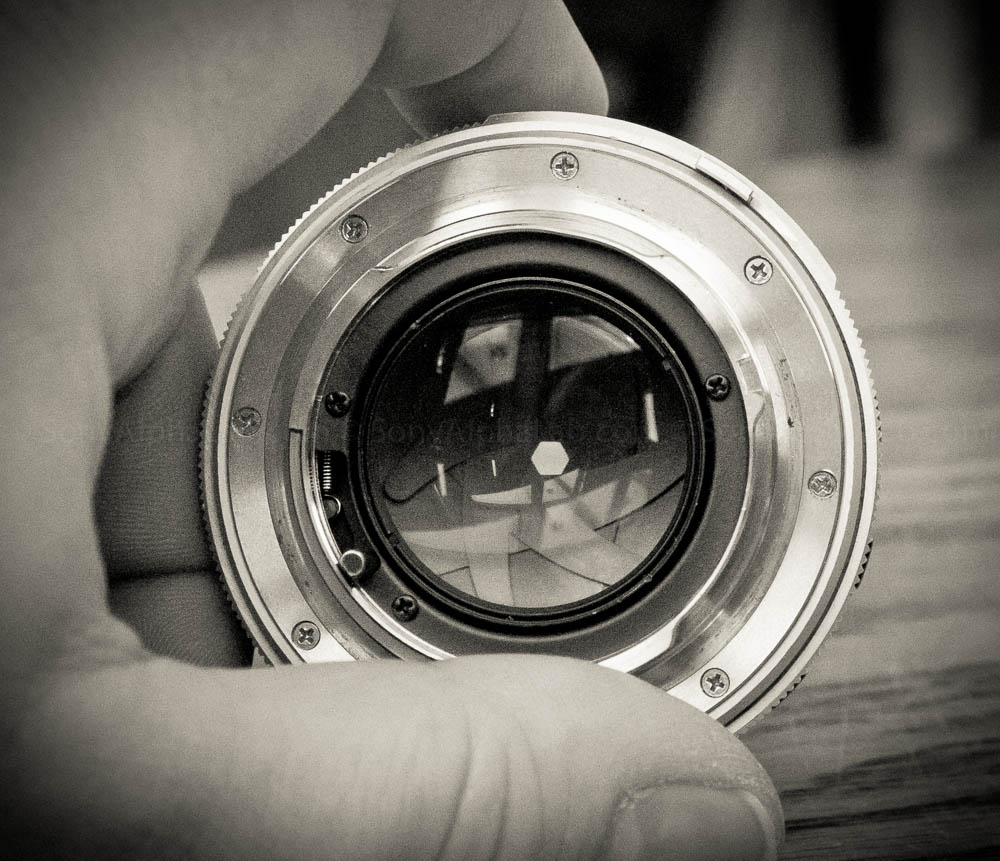 I took this next photo of Chubs in Jpeg mode; so note how much sharper it looks in the 100% crop. The focus is slightly off, but I still thought the shot was a good jpeg sample considering I only had a few of them.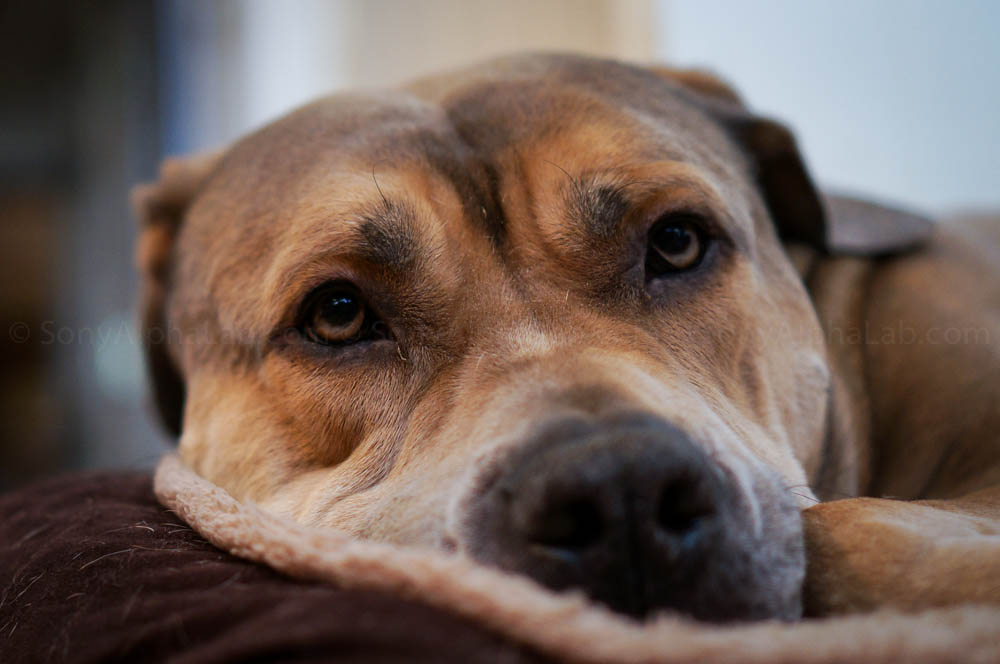 More Jpeg Samples at a higher ISO 😉
ssssssssssssss
An Outdoor scene.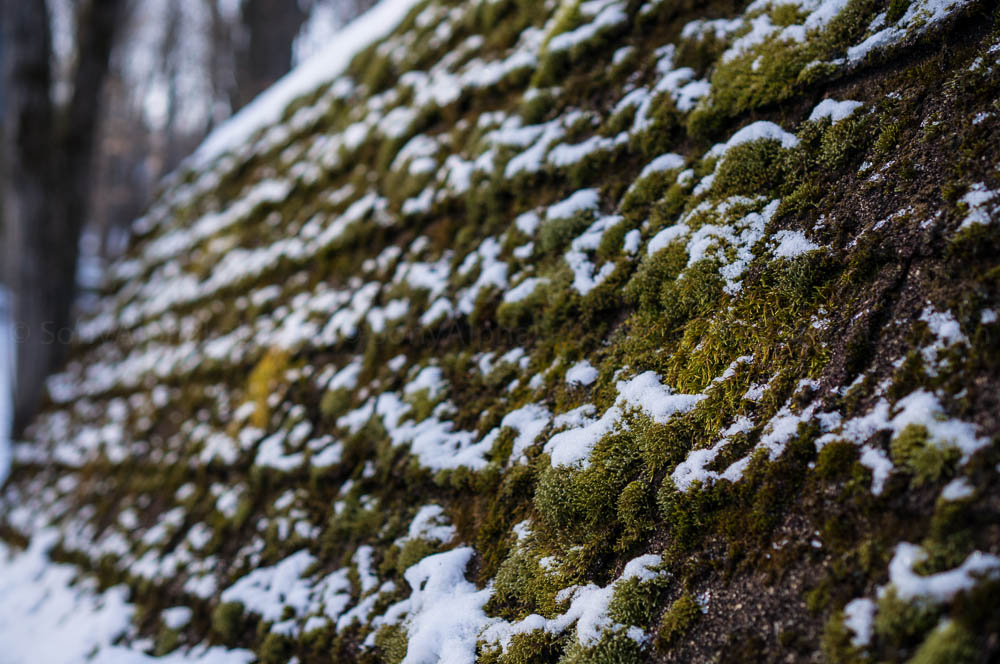 My Dad from his 65th B-Day telling a story with his hands assisting 😉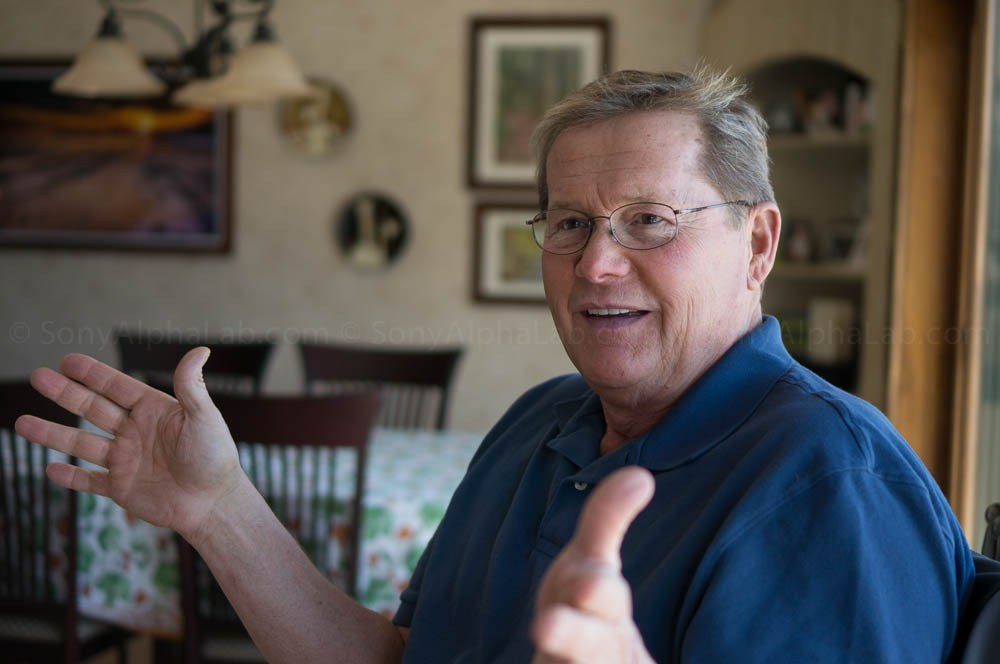 Cheddar Cheese anybody??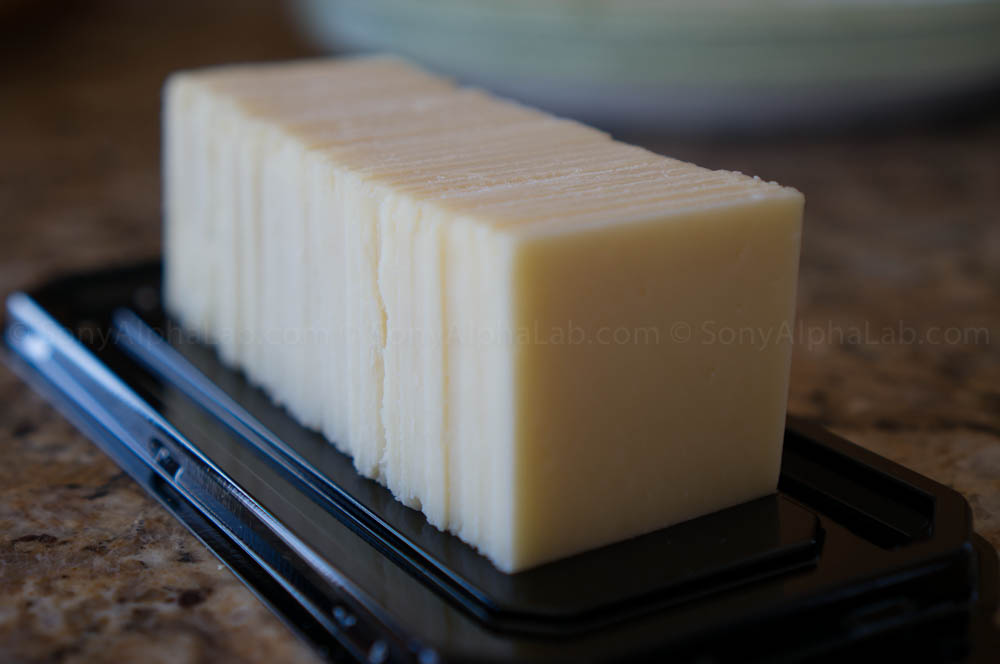 I took this next photo in the bright sun at f/8 and the Sony E-Mount 35mm f/1.8 OSS Lens is sharp!!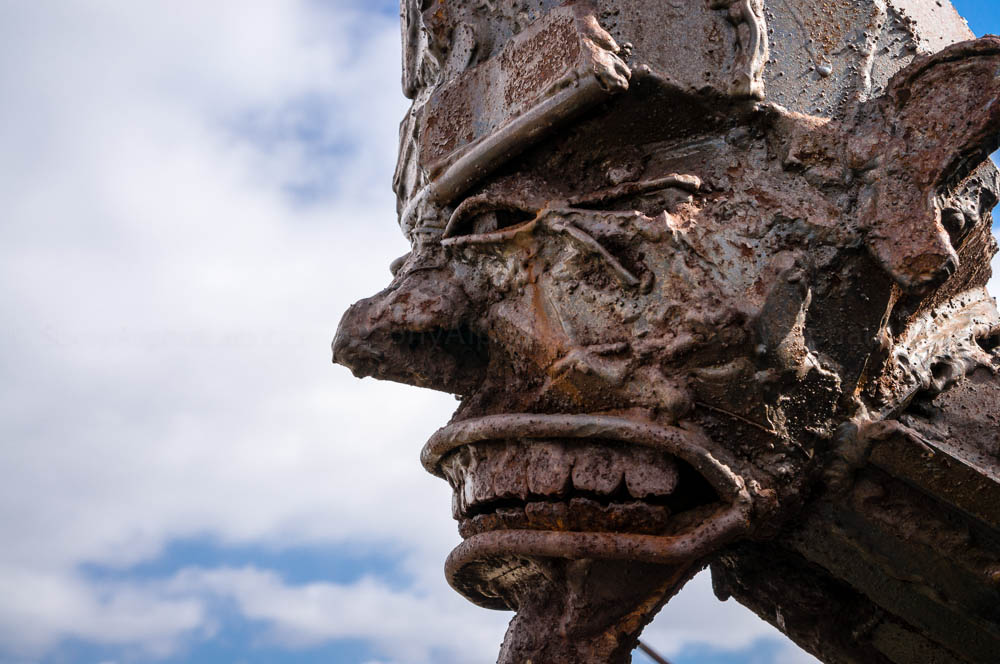 Chloe in Monochrome using one of my Lightroom 4 presets.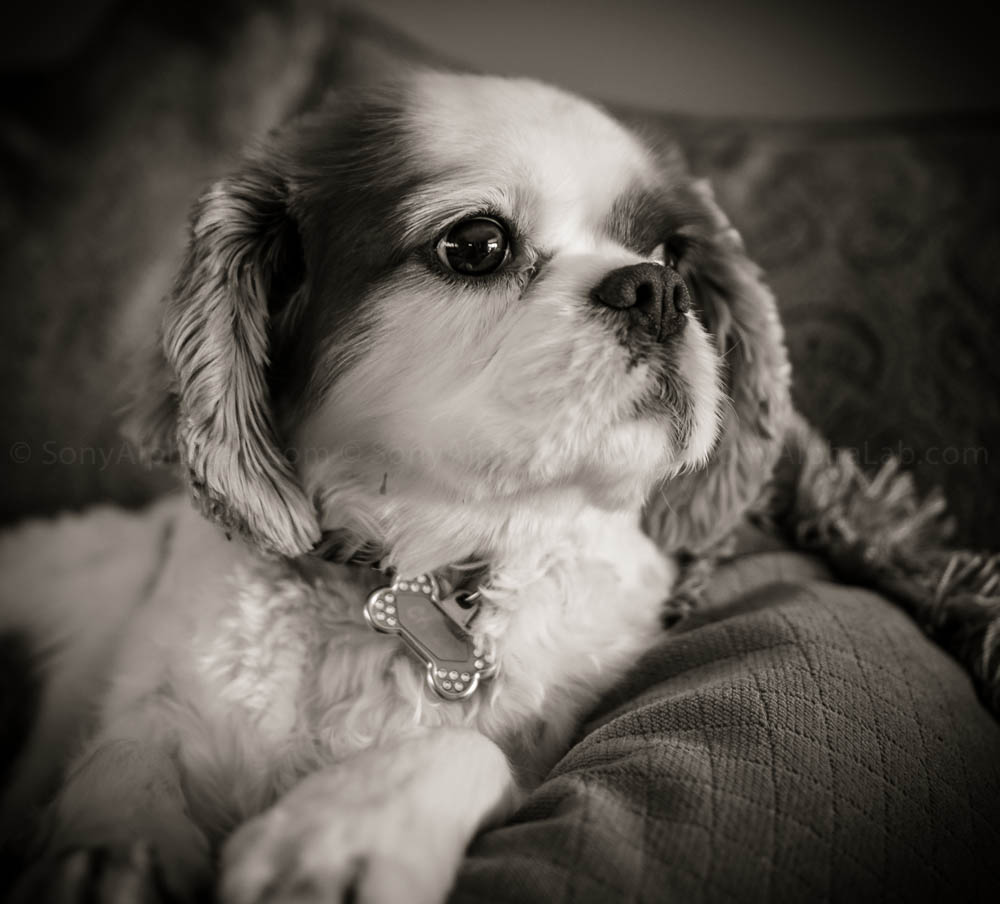 Layla's magnets on the fridge and her little bowl full on the floor which turned into a nice ball of color!!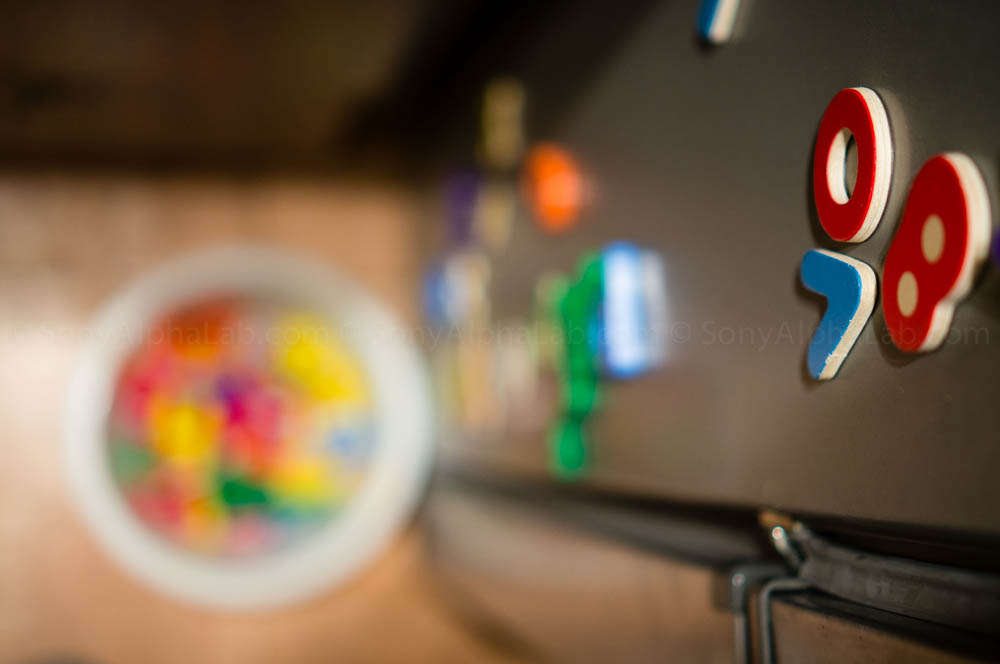 Optical Steadyshot Testing
I took a few slow shutter speed photos that turned out very sharp!! Check these out and the exif data is just below the photos. this first photo of Mickey was taken at 1/20sec 😉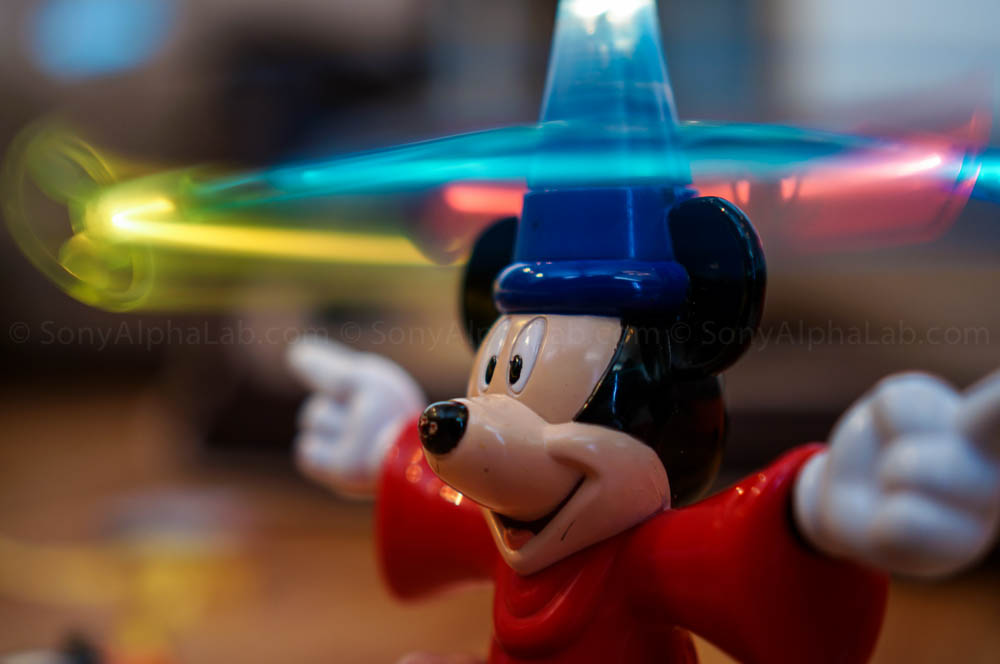 1/4sec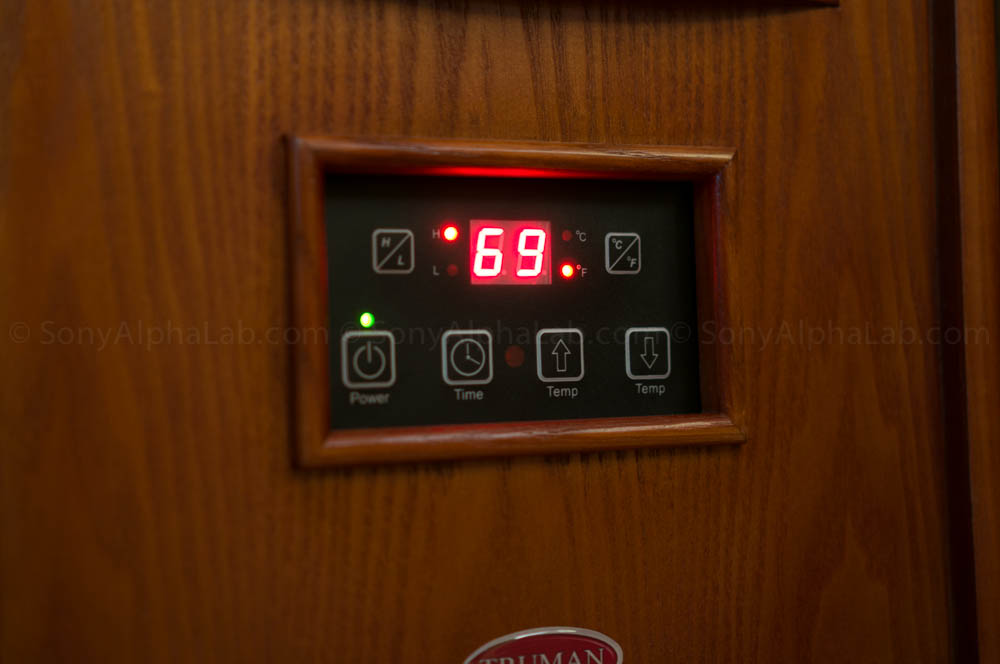 .4 Seconds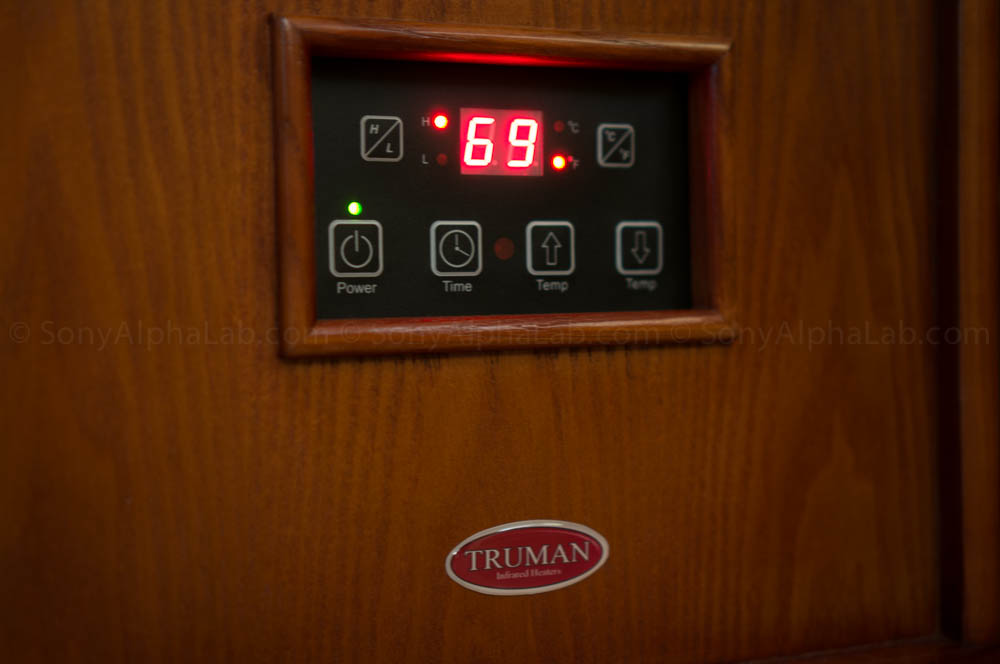 Sharpness Testing
I was about ~12 feet from the wall when taking these test shots using the Sony Nex-5r (Click for Review), 2sec self timer, Multi-segment focus mode, Raw quality, and my sturdy Manfrotto tri-pod.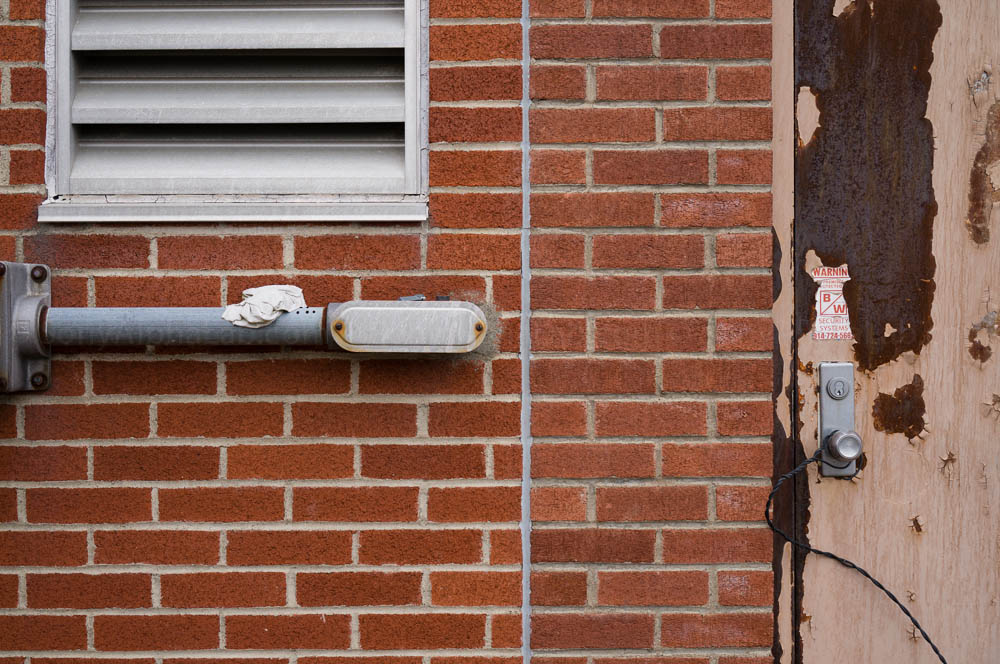 Be sure to click these thumbnails for the larger 100% Crop!!
| | | | |
| --- | --- | --- | --- |
| | Center Area | Top Left | Door Knob Area |
| f/1.8 | | | |
| f/2.8 | | | |
| f/4 | | | |
| f/5.6 | | | |
| f/8 | | | |
| f/11 | | | |
| f/16 | | | |
Shooting Into The Sun – Wide Open
Contrast is often effected when shooting into the sun, especially when wide-open!! Here is how the sel35f18 fairs in these really harsh conditions using raw quality. Note the lens flare towards the bottom of the image.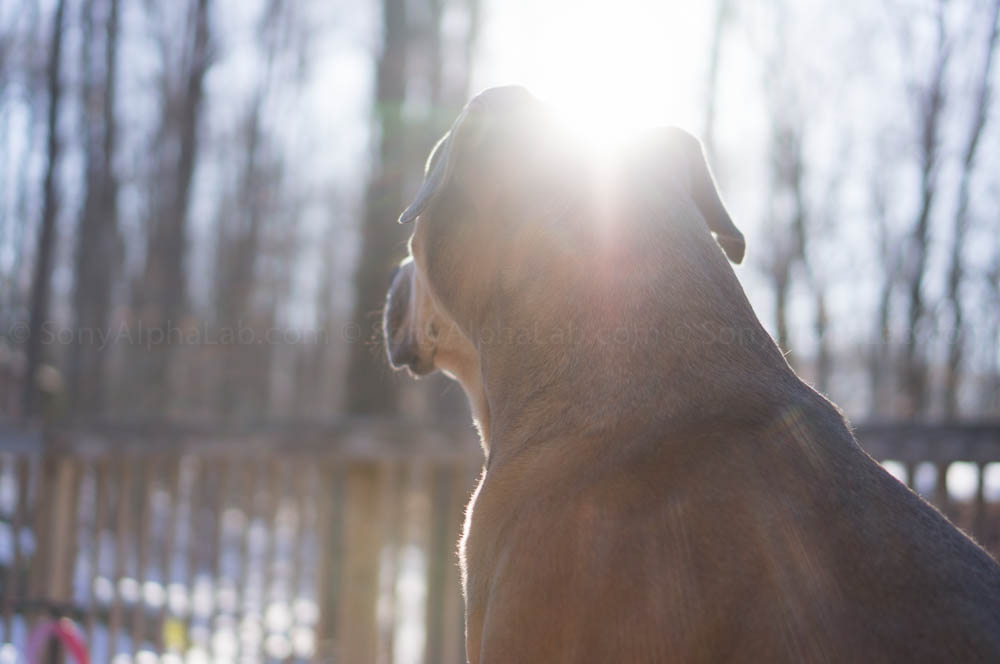 Clearly it needs some Contrast adjustments, but did a decent job considering how hard it is to handle the sun. Shooting raw also helps to recover the highlights and fix contrast more easily than on a jpeg image.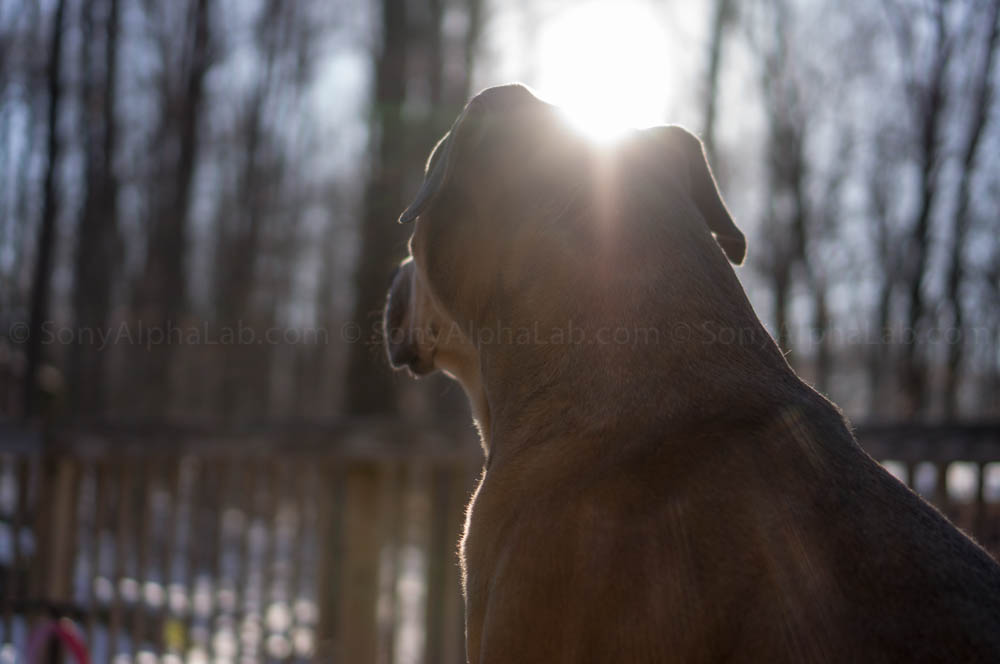 Conclusion
The Sony E-Mount 35mm f/1.8 OSS lens is a solid value for the dollar at ~$448 US in my opinion. I would have hoped the lens would be more like $350-400 though to be honest. The Sony 35mm f/1.8 OSS lens is very sharp wide open at f/1.8 in the real world as you can see form all the sample photos. Corners keep more detail than lot of the other E-Mount lenses, and the optical steadyshot performs great in low light situations, and for hand holding photography and while recording video.
When looking at the sharpness testing photos you can clearly see how f/1.8 is a little softer in the corners, and all around when compared to f/2.8 and f/4. This is totally normal for a lens in this price range and pretty much what I was hoping for. Nice work Sony on the optical performance!!
The AF and OSS are almost silent, which is killer for filming when you need the audio from the camera. One other note that makes the Sony E-Mount lenses better than the competition for video in particular, is the focus transitioning technology. The focus transitions are very graceful when recording video with an ease in ease out effect. In photography mode it's much faster and snappier compared to recording video. You can override the smooth transitions by pressing the shutter button while recording and that will jump-start the AF to wherever your trying to focus.
The Sigma DN Lenses which I reviewed Here >> are about the same quality sharpness, but a bit slower at f/2.8 and has no OSS, is a better value for the dollar if your going for straight-up optical performance alone. If you factor in the OSS, smooth transition technology for video, faster f/1.8 aperture, and better build quality, the higher price of the SLE35F18 Lens makes sense.
The SEL50F18 lens which I reviewed (Click Here), is also a killer value for the dollar at only $298 US at the time of this review publishing!
I really hope you all got something out of this review, and please feel free to ask questions and or comment below!!
Jay
Sony E 35mm f/1.8 OSS Lens @ BHPhotoVideo >>