93
Pro Grade APS-C E-Mount Prime Lens
In this Zeiss Touit 32mm f/1.8 lens review I will go over everything you need to know using real world photography, lab testing, and experience. I used my Sony Nex-6 for the camera body and shot using raw quality. I have a ton of high res sample photos and 100% crops, so you can really see what the lens can do in a variety of situations.
The Zeiss Touit 32mm f/1.8 lens goes for $720 US @ BHPhoto (Click Here). Certainly On the higher end for Native E-Mount lenses, but you get what you pay for in my opinion, and you will see for yourself below.
A Closer Look at the Zeiss Touit 32mm f/1.8 Lens
The build quality of the Zeiss Touit lens line is best in class by a fair margin. The lenses are much heavier, but not overly burdensome in any way. The rubber grip focus at first I did not care for, but it did grow on me. The included lens hood is excellent and also provides a very sleek look to the lens when mounted. High quality lenses like the Zeiss Touit series are made with heavy-duty metal and plastic parts. This makes the lens much more rigid and a noticeable heavier than the standard Sony 18-55mm kit lens.
The focus ring is a rubber material that is easy to grip, and extremely smooth. It does like to collect dust though, because it's really soft rubber. The lens cap is the standard Zeiss pinch style and it works pretty good, although not near as nice as the metal RX1 lens cap.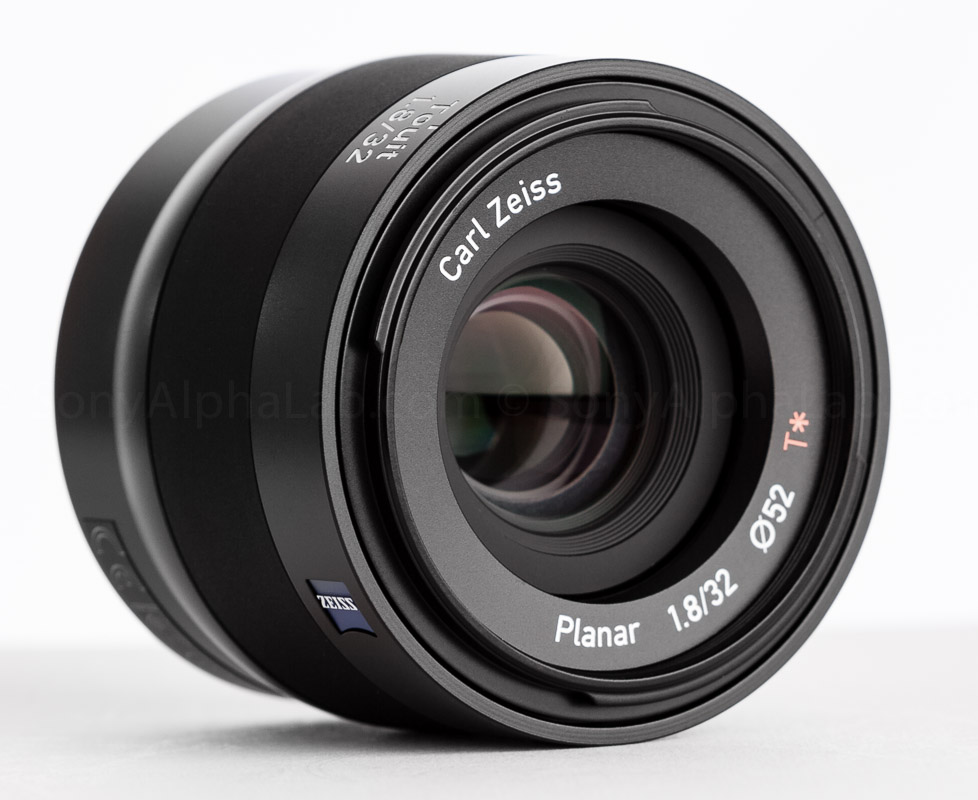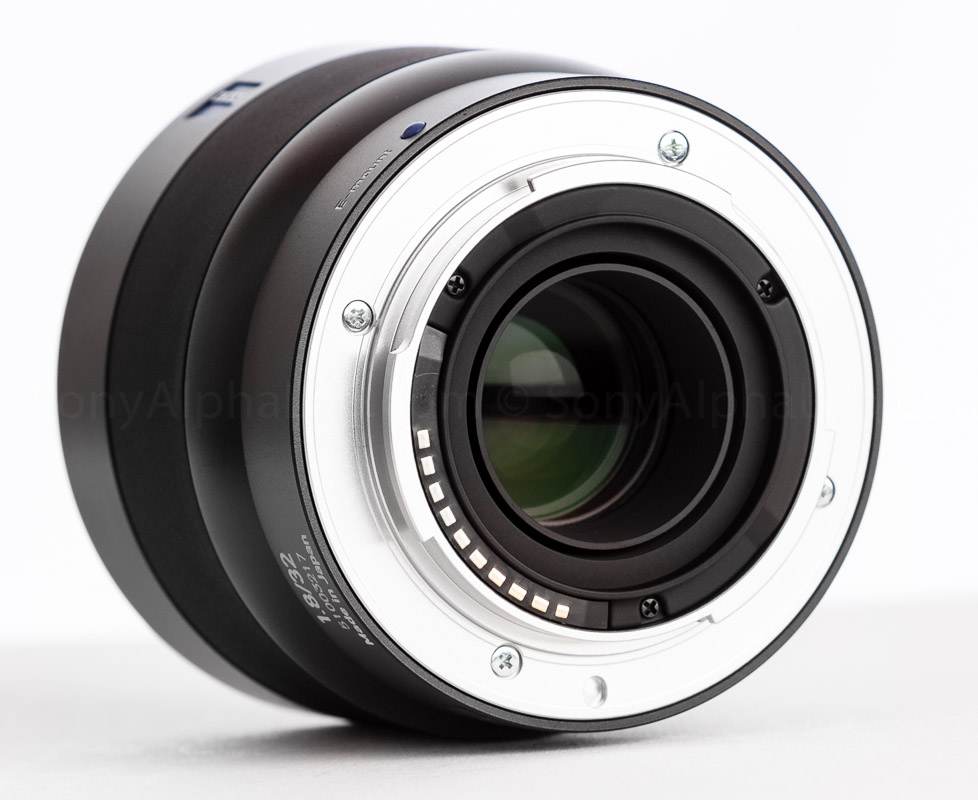 The Zeiss Touit 32mm f/1.8 lens filter thread is 52mm.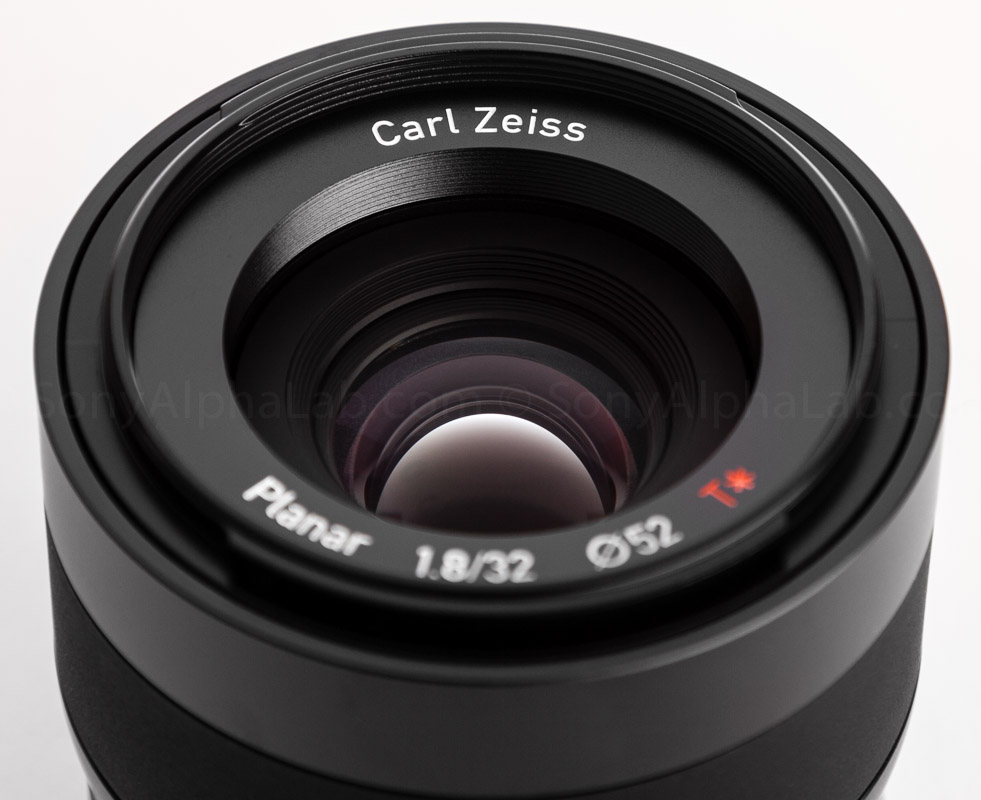 Here she is mounted to my Nex-6. Note the smooth lens body design and lens hood mount area. The lens is the perfect size for the Nex style camera in my opinion and the effective 48mm focal length is great for a lot photography, such as close-up portraits, landscapes, architecture, street photography, and more… See my sample photos below 😉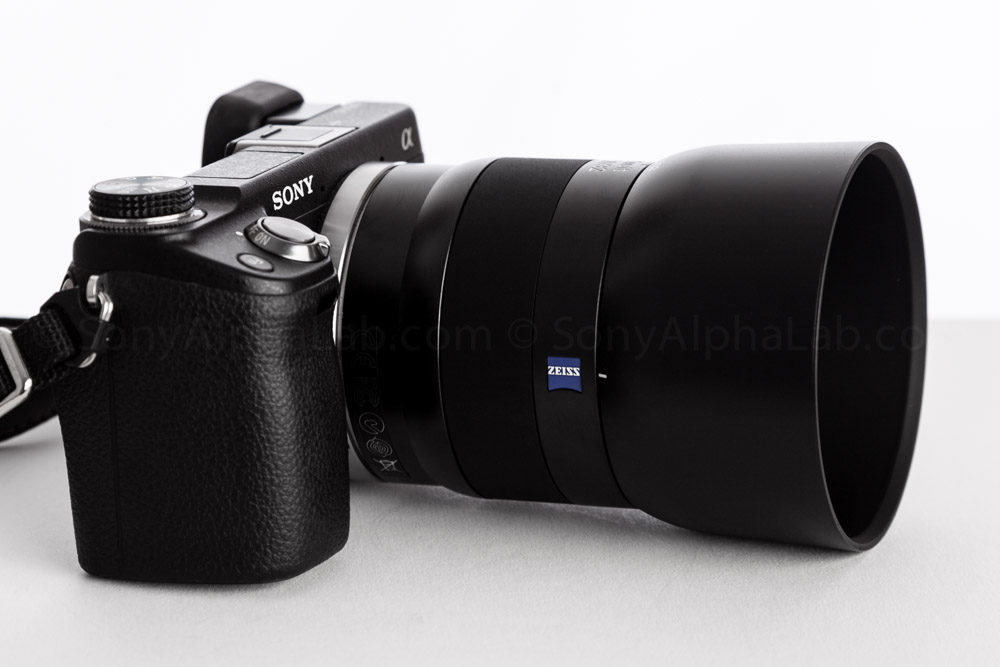 | | |
| --- | --- |
| Focal length | 32mm = 48mm effective focal length |
| Aperture range | f/1.8 – f/22 |
| Focusing range | 1.21 ft / 0.37m to infinity |
| Elements/Groups | 8/5 |
| Angular field, diag./horiz./vert. | 48° / 40° / 29° |
| Coverage at close range | 214 x 142 mm (8.43 x 5.59″) |
| Filter Size | 52mm |
| Dimensions (with Caps) | 2.83 x 2.99″ / 72mm x 76mm |
| Diameter of Focusing ring | 2.56″ / 65mm |
| Weight | 0.44 lb / 200g |
Carl Zeiss Lenses – Developing the new Touit lens family
An interesting video that shows off the quality control and design innovation offered at Zeiss. I recommend checking it out if you have not yet.
Carl Zeiss Lenses – Manufacturing the new Touit lenses
This video is very impressive and shows the behind the scenes footage of the Zeiss Touit lens being assembled and tested! A must watch in my opinion.
Real World AF Performance
The Auto focus performance on the Zeiss Touit 32mm f/1.8 lens is pretty good overall, but only contrast AF is supported at the time of this review. So, the much faster hybrid af sensor on my Nex-6 was not used, and the focus was a bit sluggish. Contrast AF needs to hunt back and forth to find the "contrast", or sharp area. This method is very accurate, but not as fast as the hybrid AF supported by most of the other e-mount lenses. The focus motor itself is fast and quiet, but not silent. You will hear it in videos if you're using AF. This lens has a heavier lens focus group than the standard Sony E-Mount lenses and perhaps that is why the hybrid af is not available. I honestly don't know.
This lens is not the best choice for video if you want to use auto focus and track people, but for photography it's one of the best options available currently in my opinion. The Zeiss Touit 32mm f/1.8 lens and Nex-6 did occasionally focus on the out of focus bokeh when high contrast balls were rendered. This is pretty normal from my experience with the Sony Nex E-Mount lenses when the bokeh is really dramatic.
Real World Sample Photos
I used Raw quality for all these sample photos and Adobe Lightroom 5 to handle the raw file processing. No lens correction was applied to any these sample photos. Some white balance adjustments were made, contrast, and slight crops, but other than that these are straight off the camera. If I do addition processing on any sample photos I will let you know! I then saved the photos out at 70% Jpeg quality at ~1000px width.
Be sure to click the photos for the full resolution images for maximum sharpness. The familiar Z-Scene on my deck at f/1.8. The Zeiss Touit 32mm f/1.8 lens has a very nice bokeh in my opinion, and clearly sets it apart from the other ~30mm e-mount lenses currently available. See what I mean below.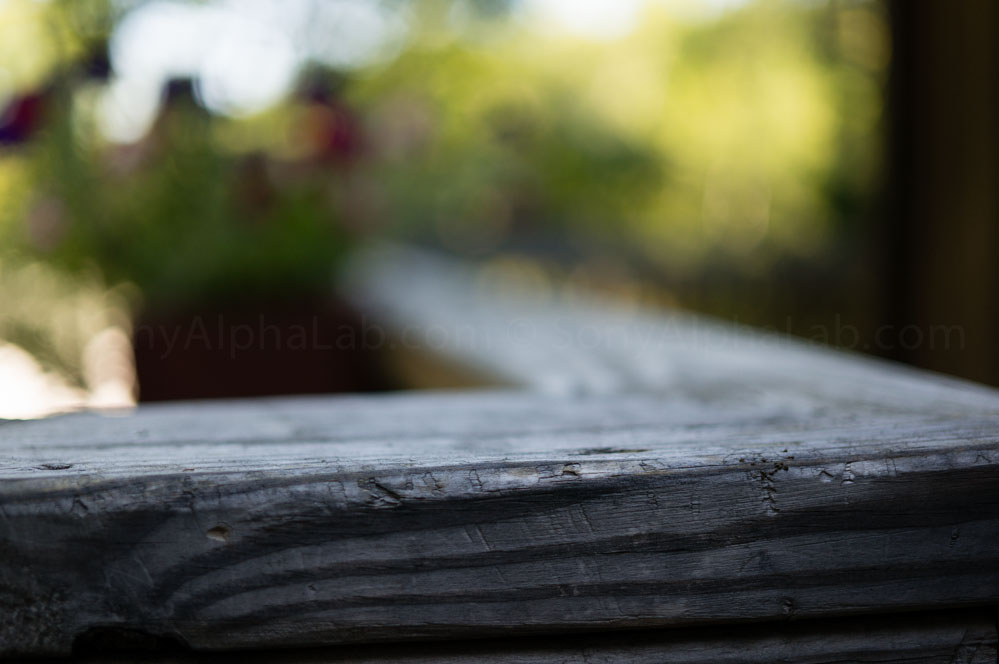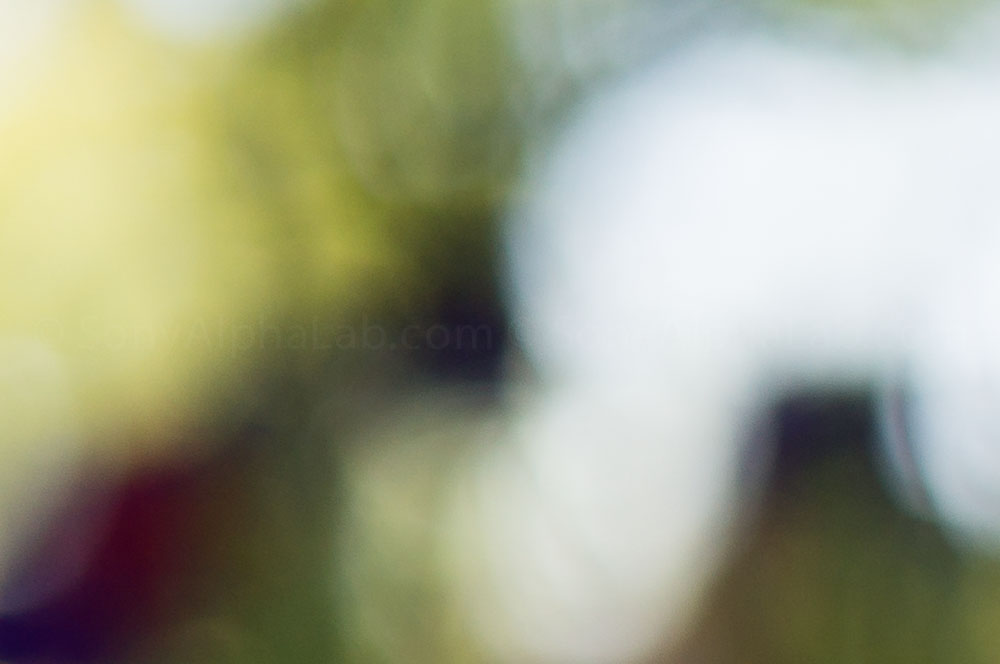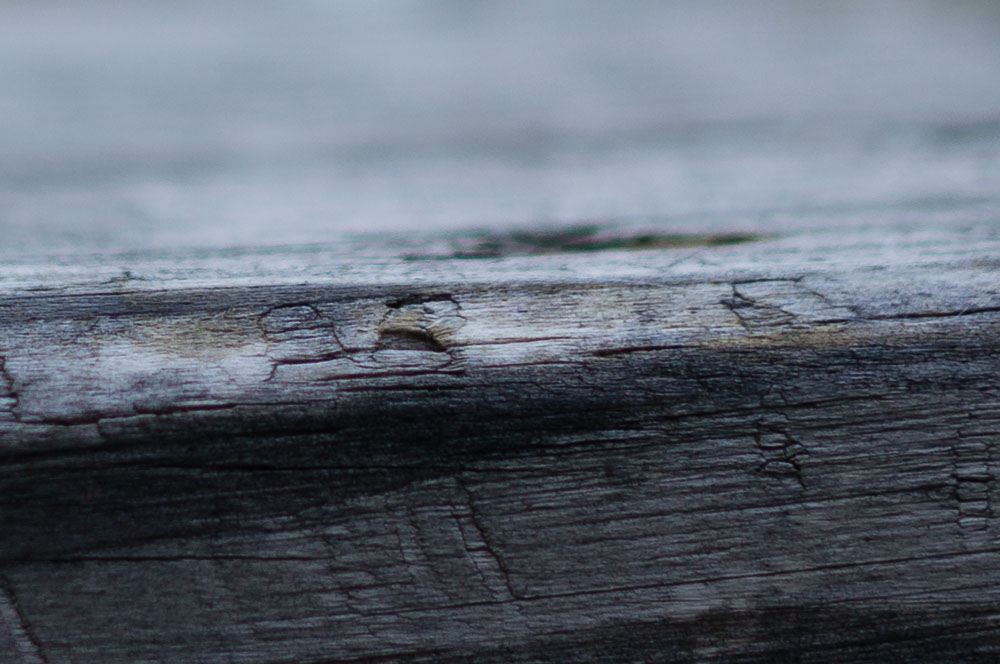 Another snapshot on the deck, but this time of a flower in the shadows and a really bright morning light in the background. Note the excellent contrast control and buttery bokeh.
Click the Photos for the High Res ~1000PX version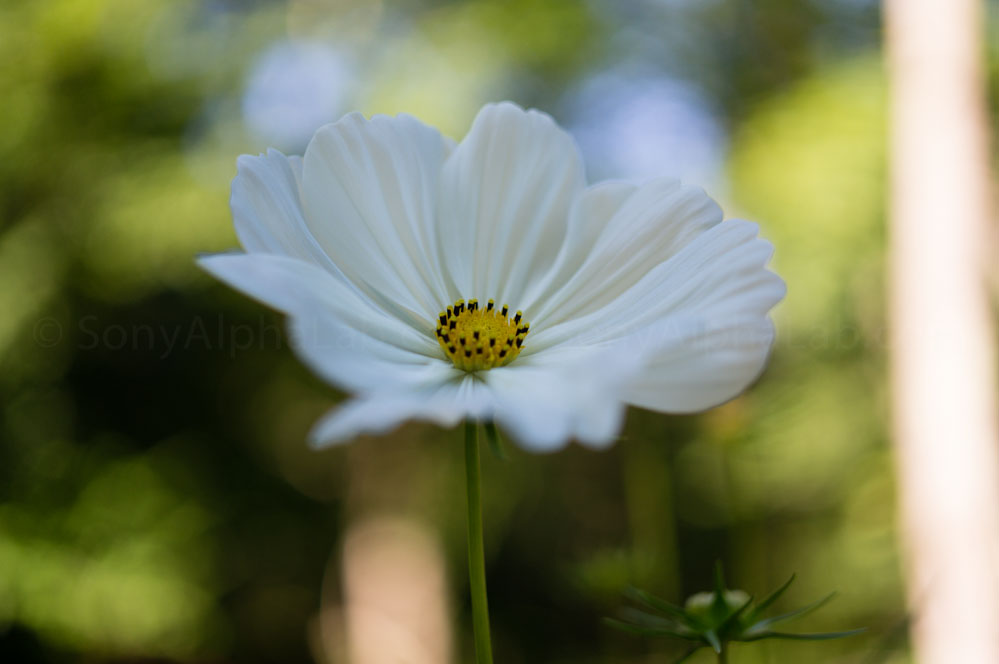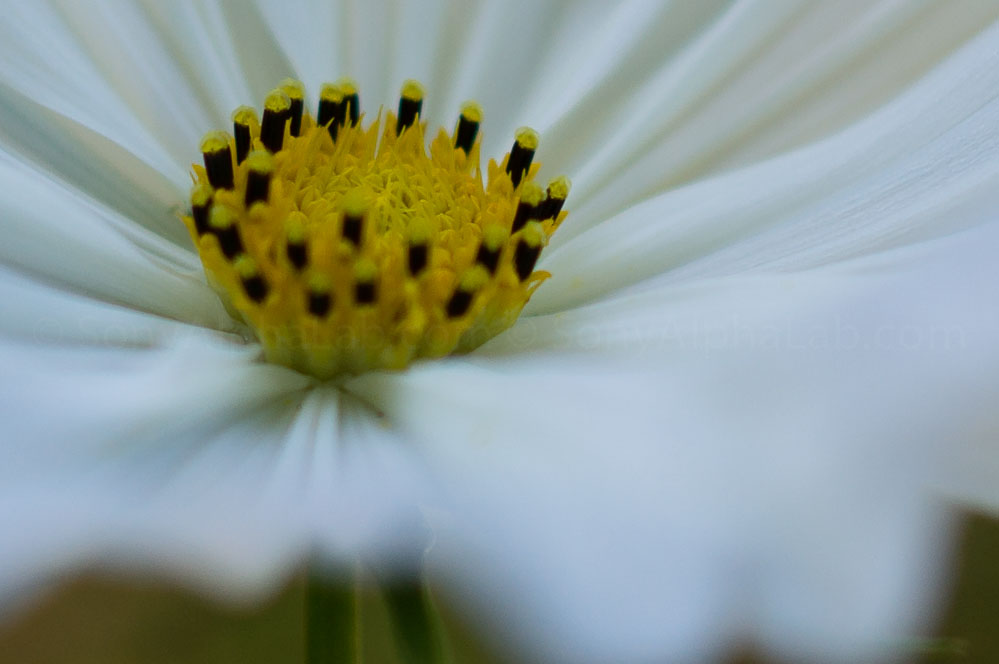 Some buildings from the back side point of view @ f/5.6.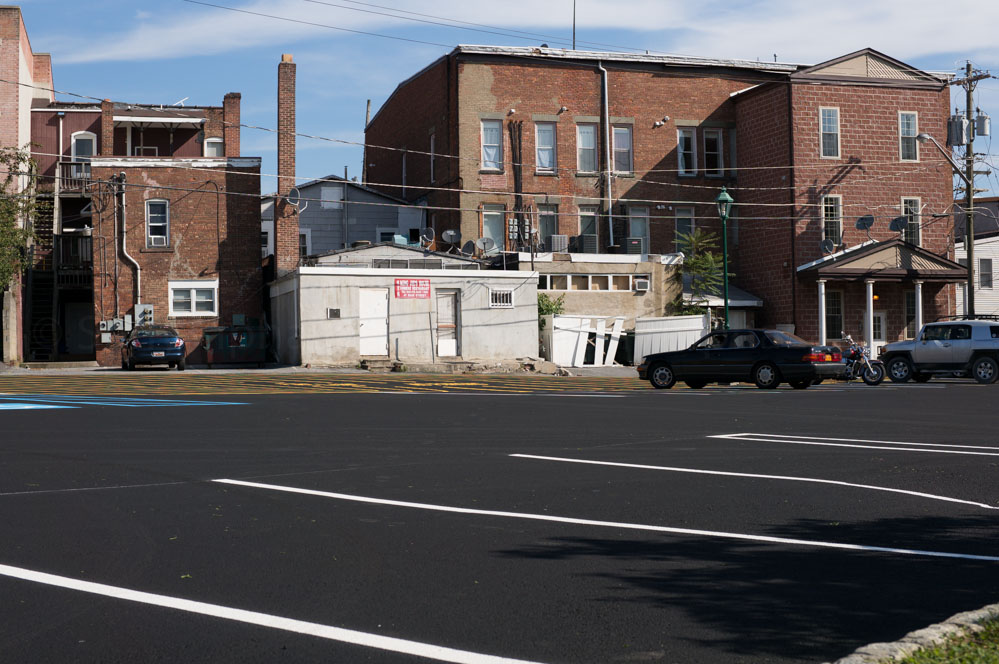 | | | |
| --- | --- | --- |
| Top Left | Center Area | Top Left |
| | | |
Another street scene with some warm morning light. The Zeiss Touit f/1.8 lens is consistently sharp with great color and contrast. I'm really enjoying this lens and would not mind owning it at all!
Click the Photos for the High Res ~1000PX version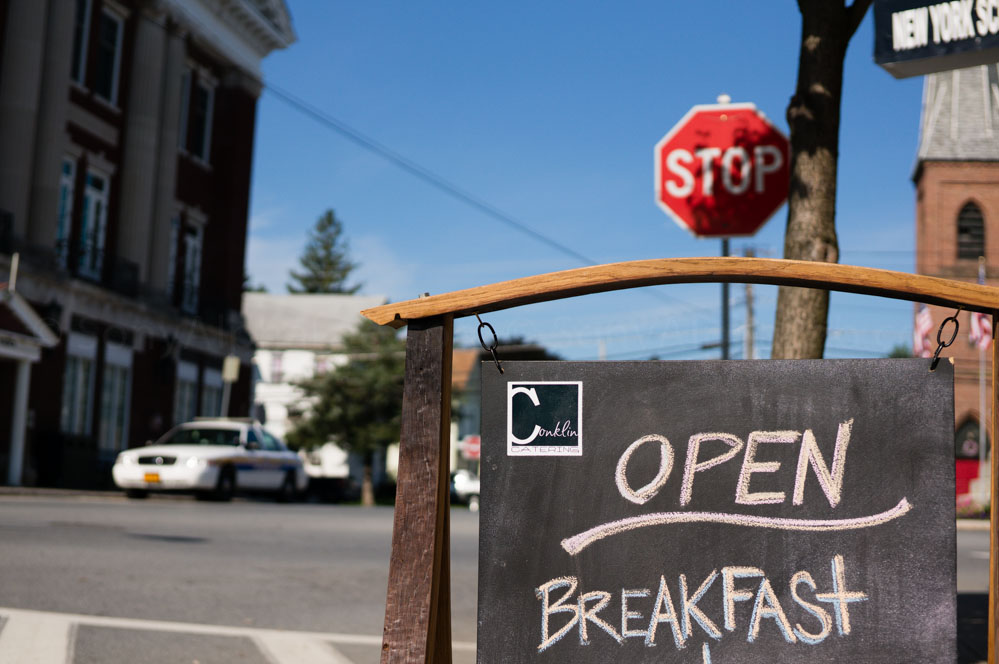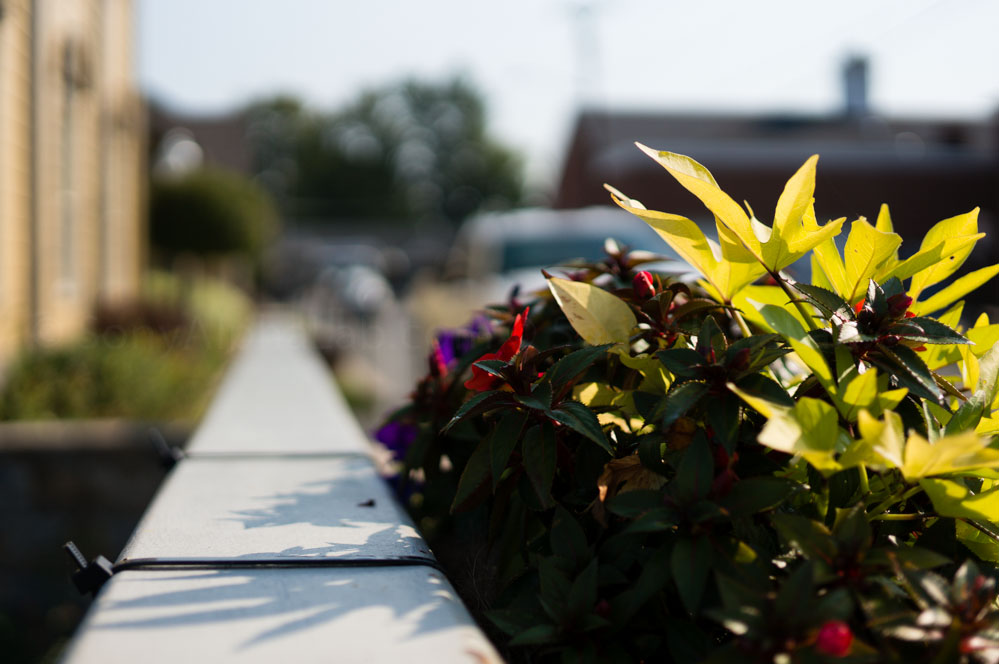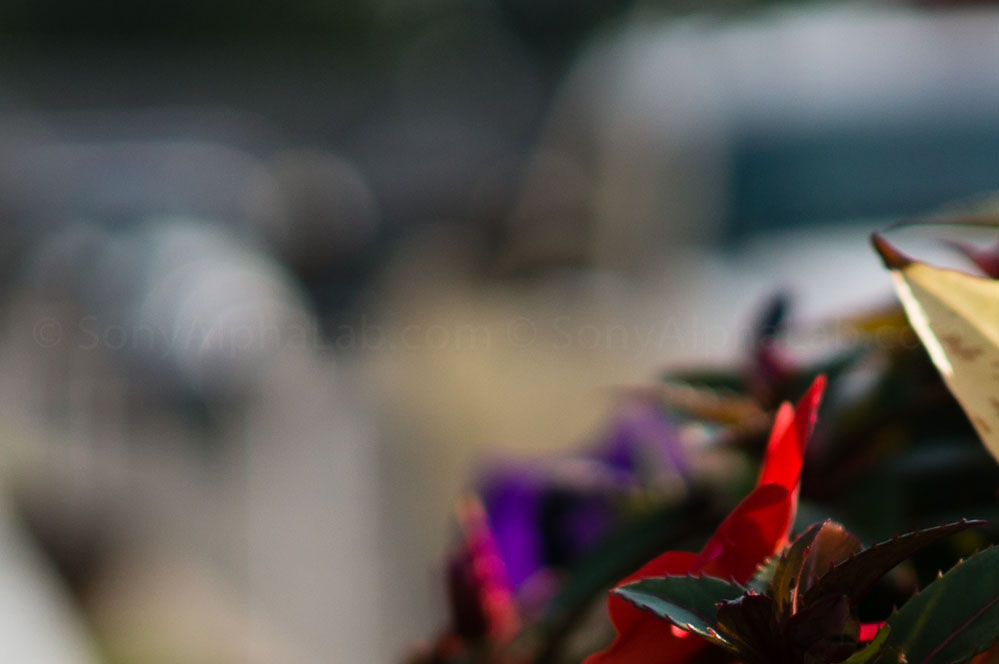 Here is a familiar scene I use in a lot of my reviews so you can compare how the different lenses perform from the same location. I took this same frame with the Zeiss Touit 12mm lens if you want to see (Click Here)
Click the Photos for the High Res ~1000PX version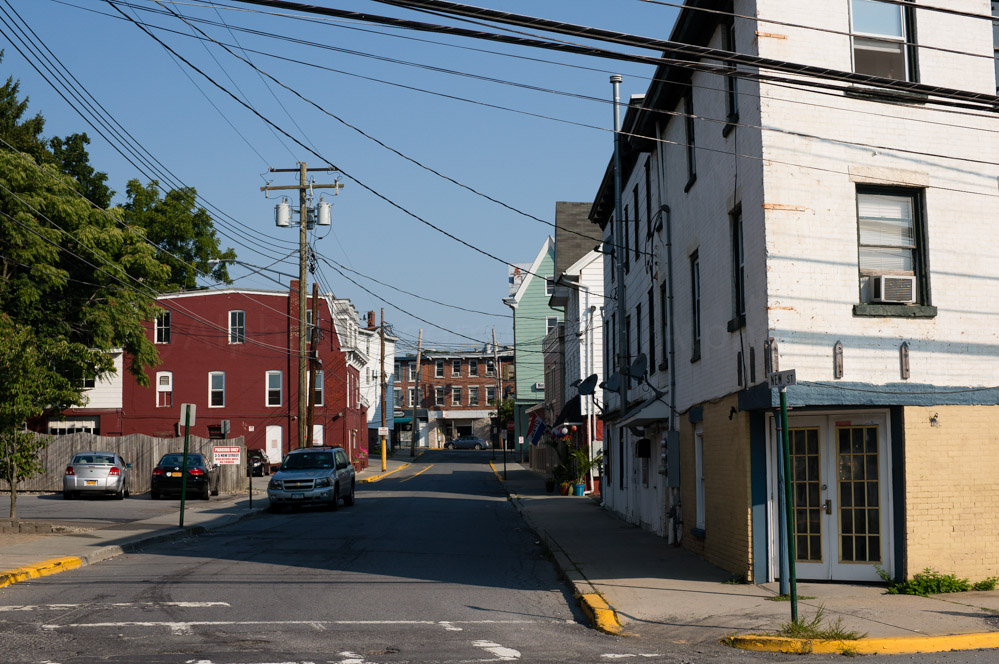 A few more from the streets of Goshen, NY. When close to your subject, the mild lens distortion becomes much more noticeable. The bokeh is also killer!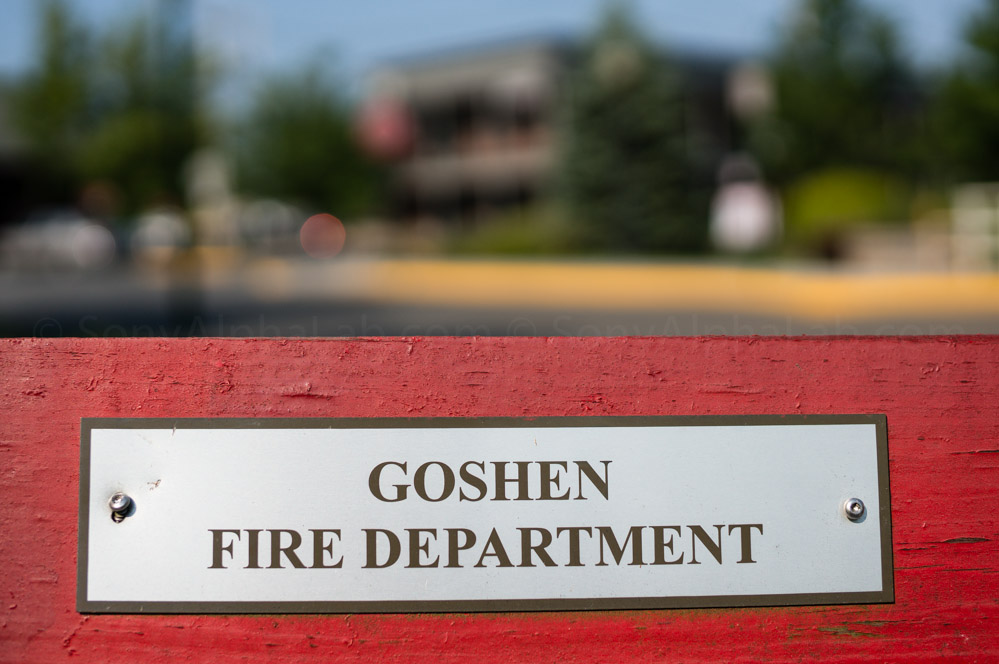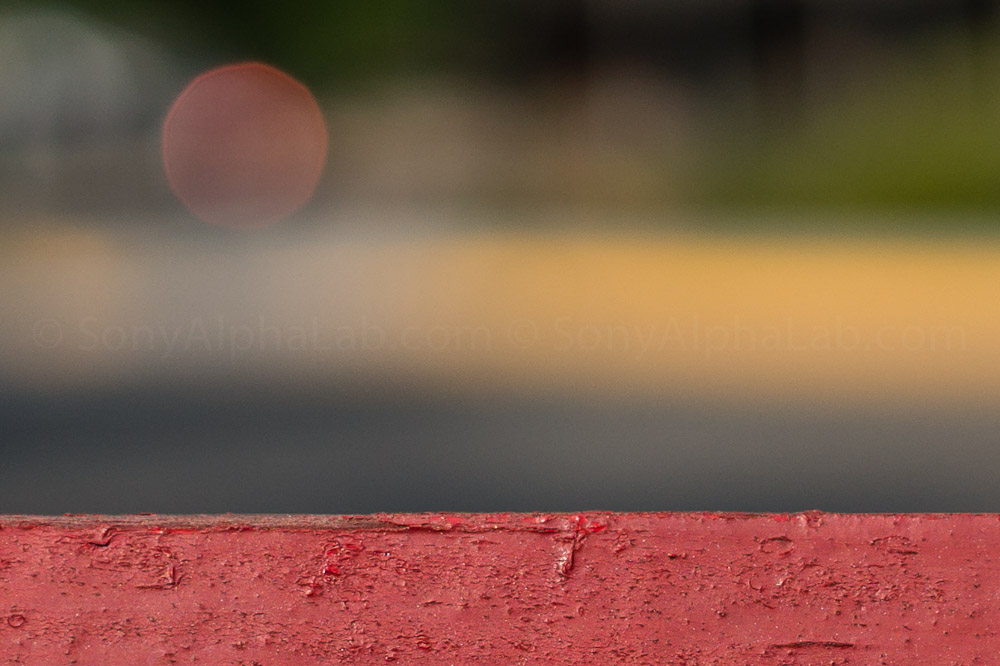 Some symmetry and architecture.
Click the Photos for the High Res ~1000PX version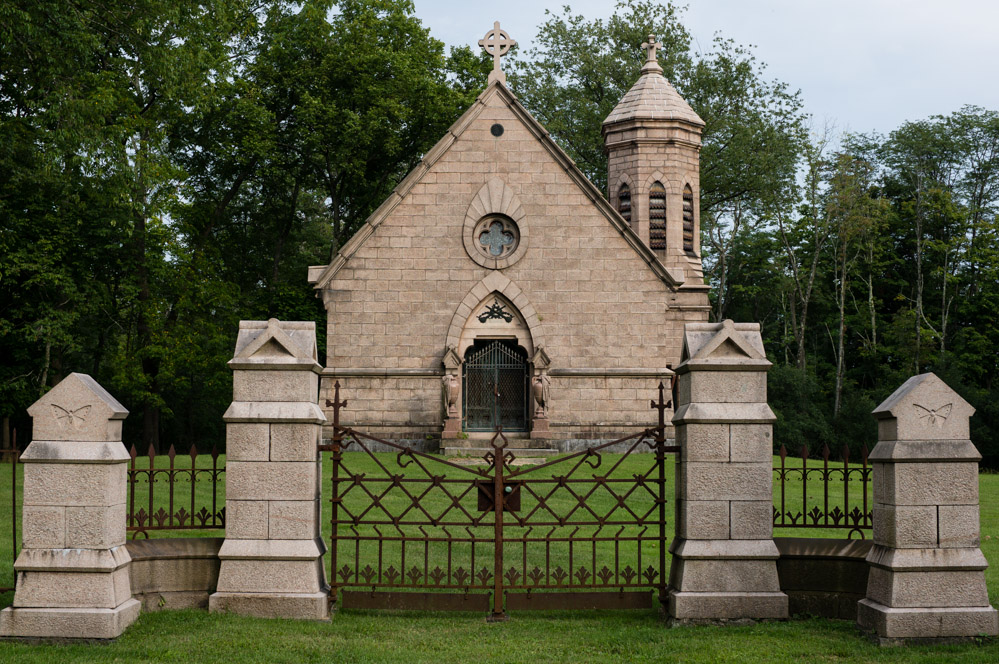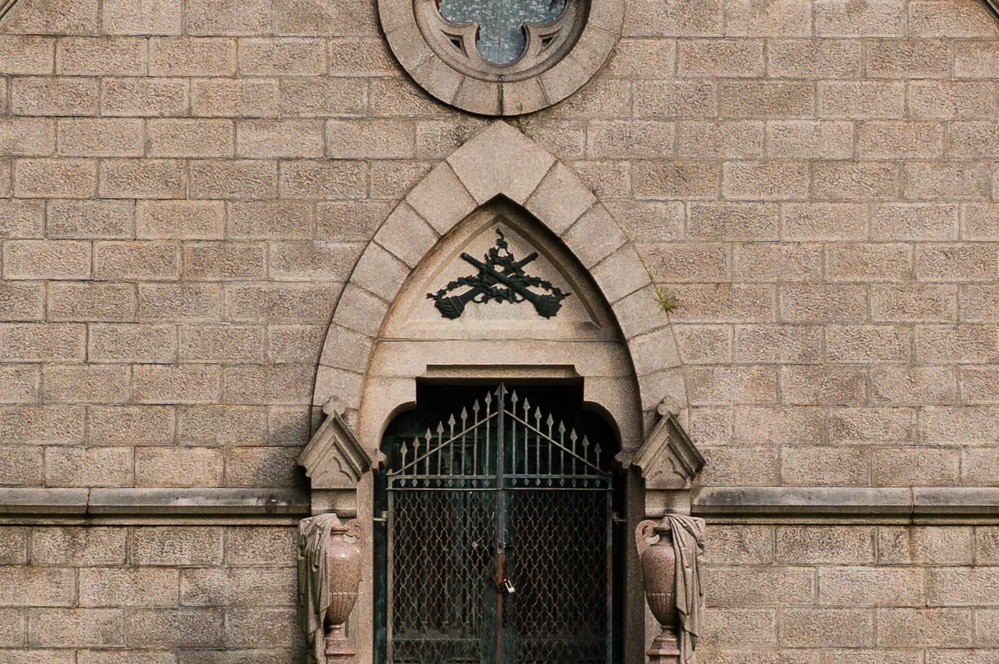 For this frame I walked much closer to show you how the structure renders when out of focus @ f/1.8.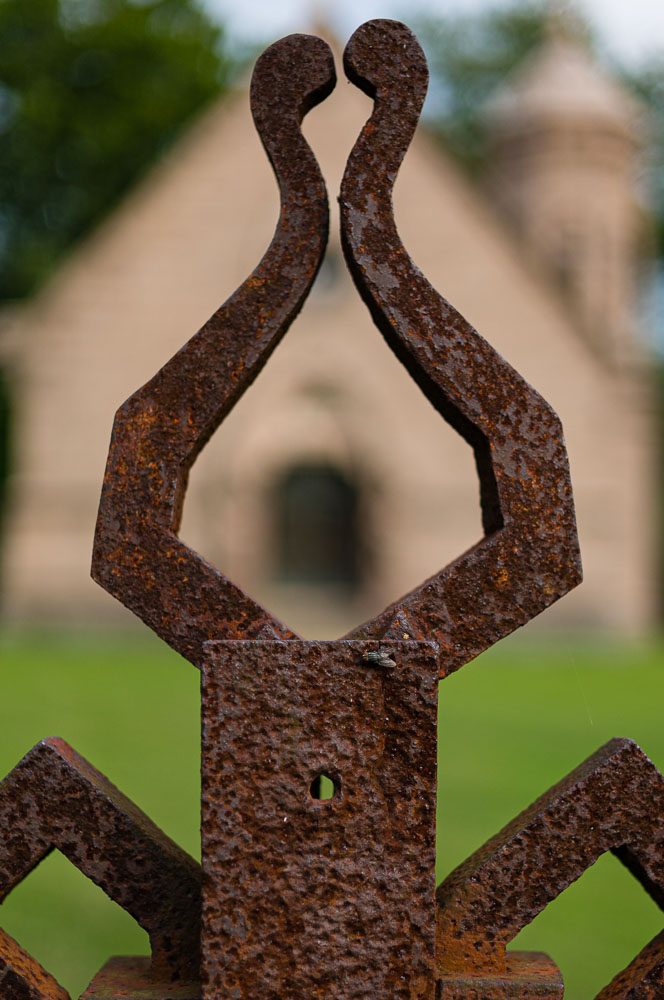 And this frame is at the minimum focus distance revealing what I would call a creamy or buttery render 😉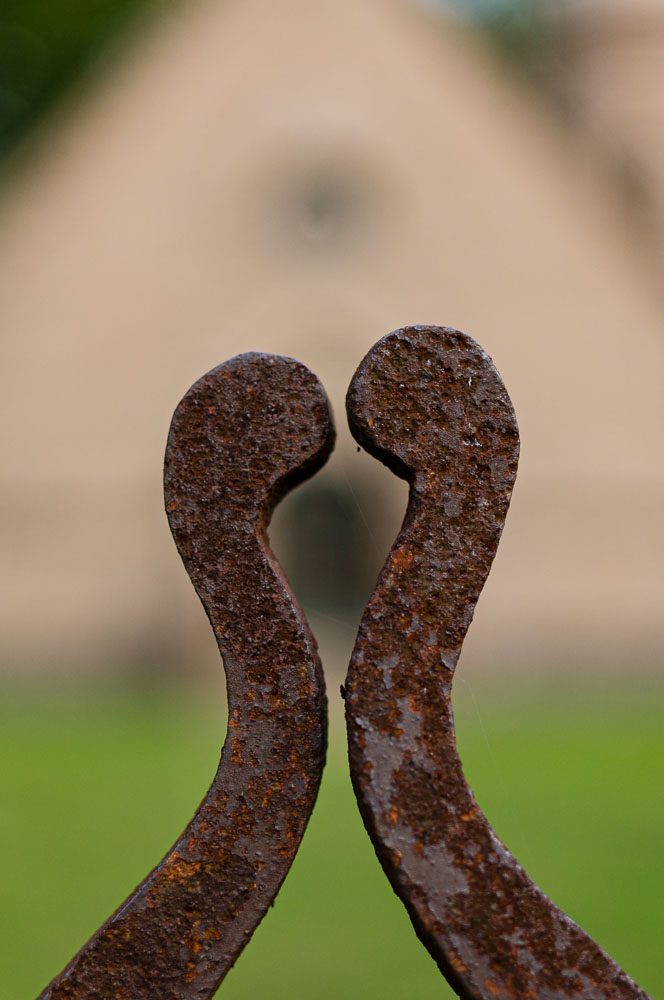 Click the Photos for the High Res ~1000PX version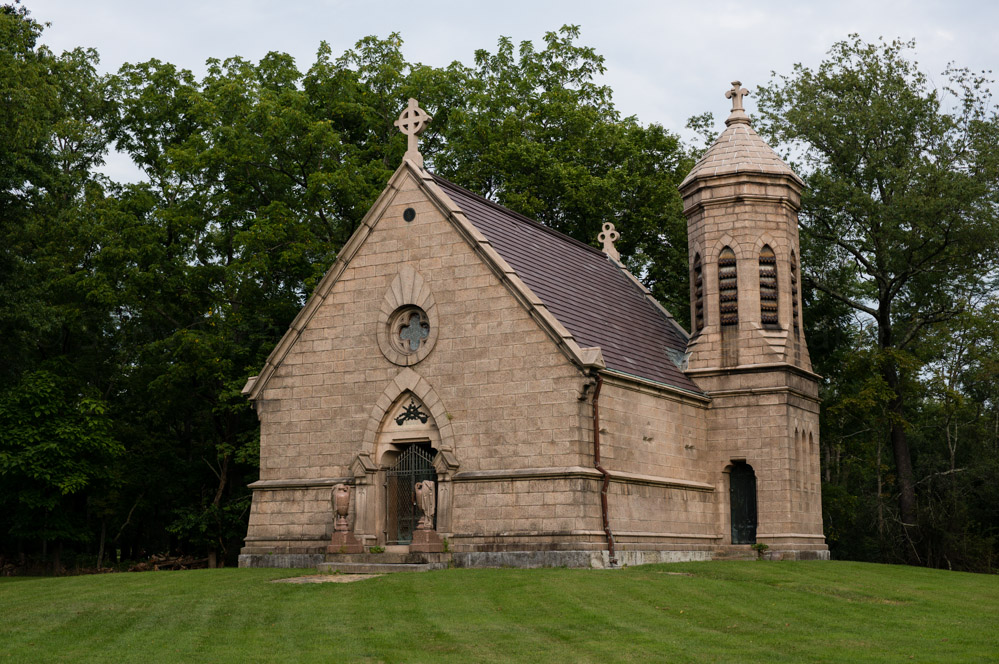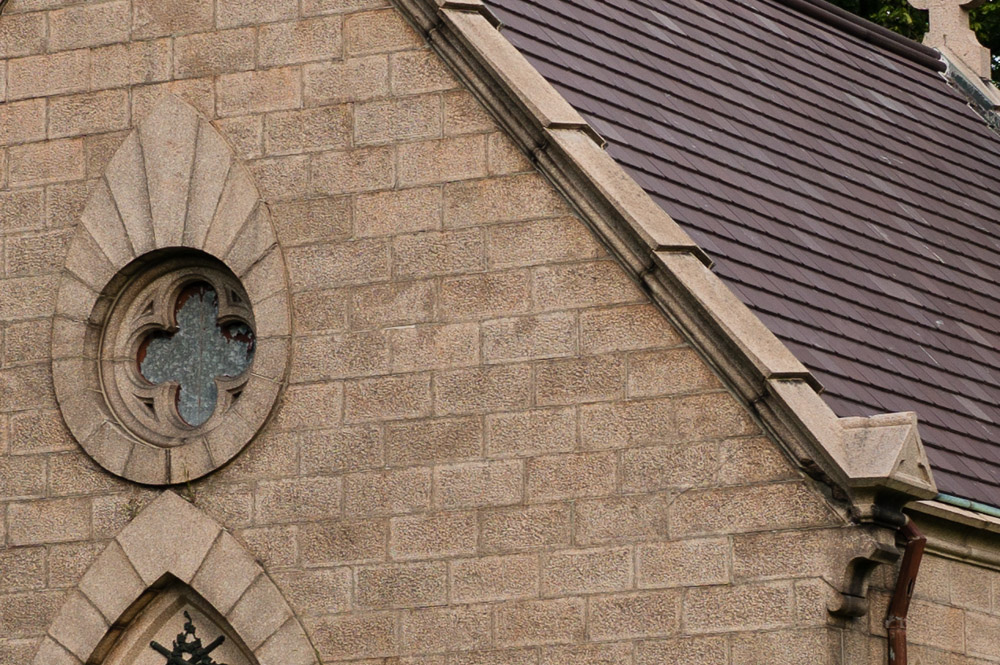 Lab Test Photos – Raw Quality
Here is the current lab scene with 100% crops of the images at all standard apertures. I shot these using raw quality and only fixed the white balance plus added a little contrast. Raw files are a little flat straight off the camera often. Be sure to click on the 100% Crops!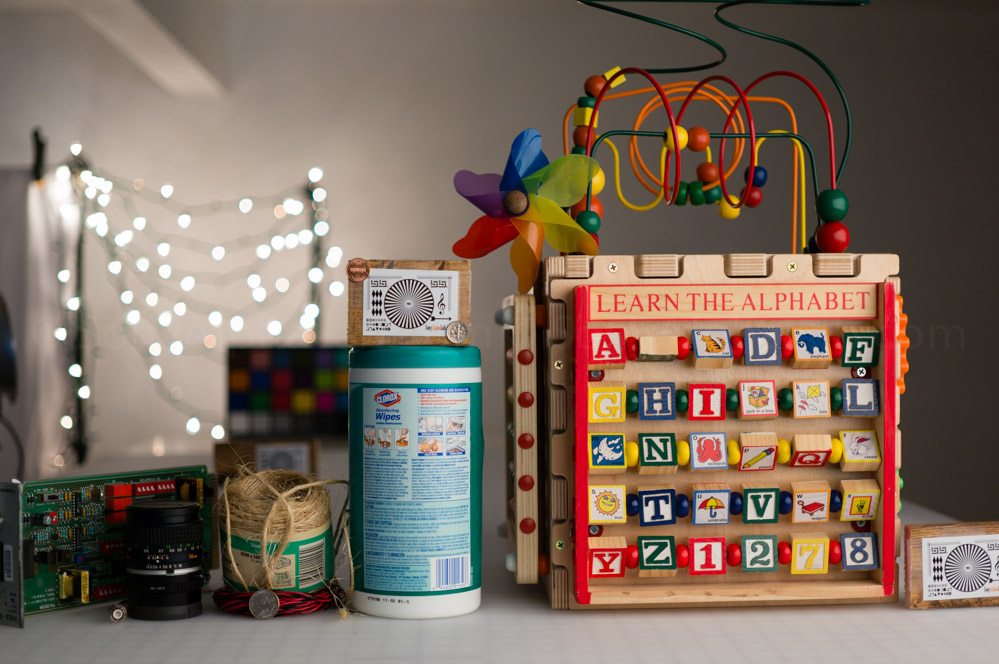 | | | | |
| --- | --- | --- | --- |
| | Lower Left | Center left | Lower Right |
| f/1.8 | | | |
| f/2.8 | | | |
| f/4 | | | |
| f/5.6 | | | |
| f/8 | | | |
| f/11 | | | |
| f/16 | | | |
| f/22 | | | |
Lights Bokeh Test @ F/1.8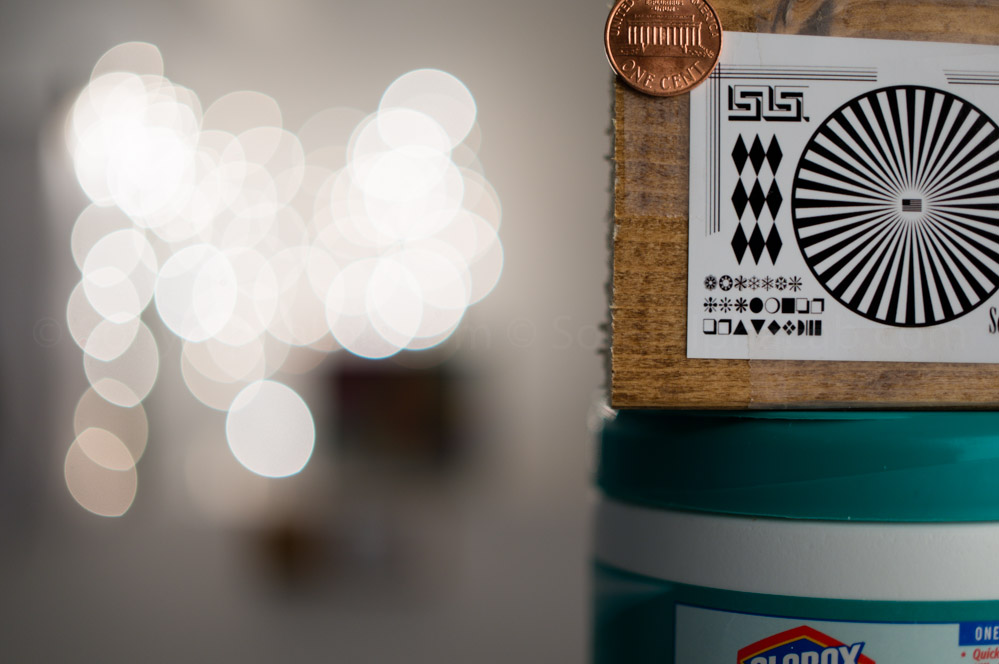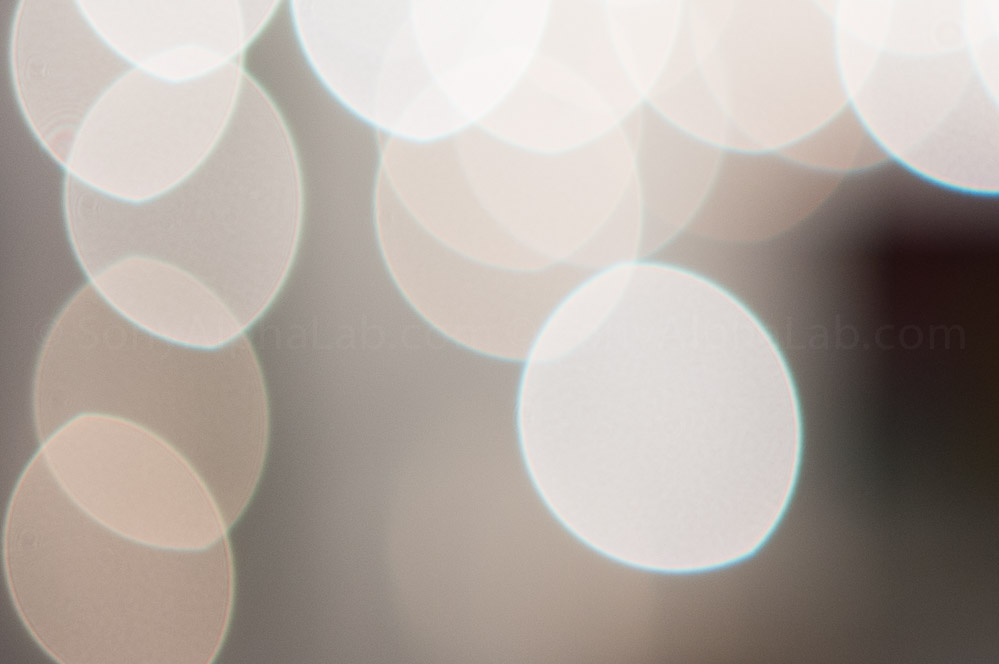 More Sample Photos
My buddies Chopper and Sadie. Slightly edited and converted to BW with Lightroom
Click the Photos for the High Res ~1000PX version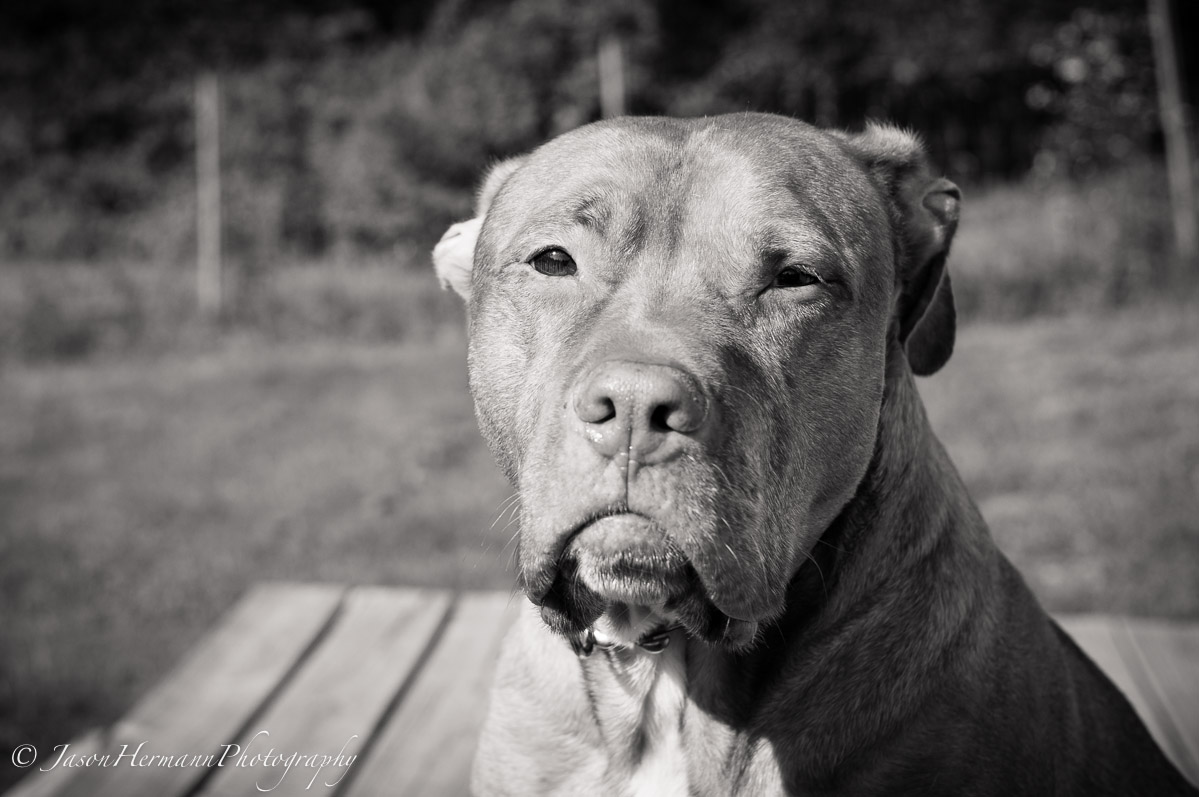 My girl Sadie who now lives with her brother Chopper.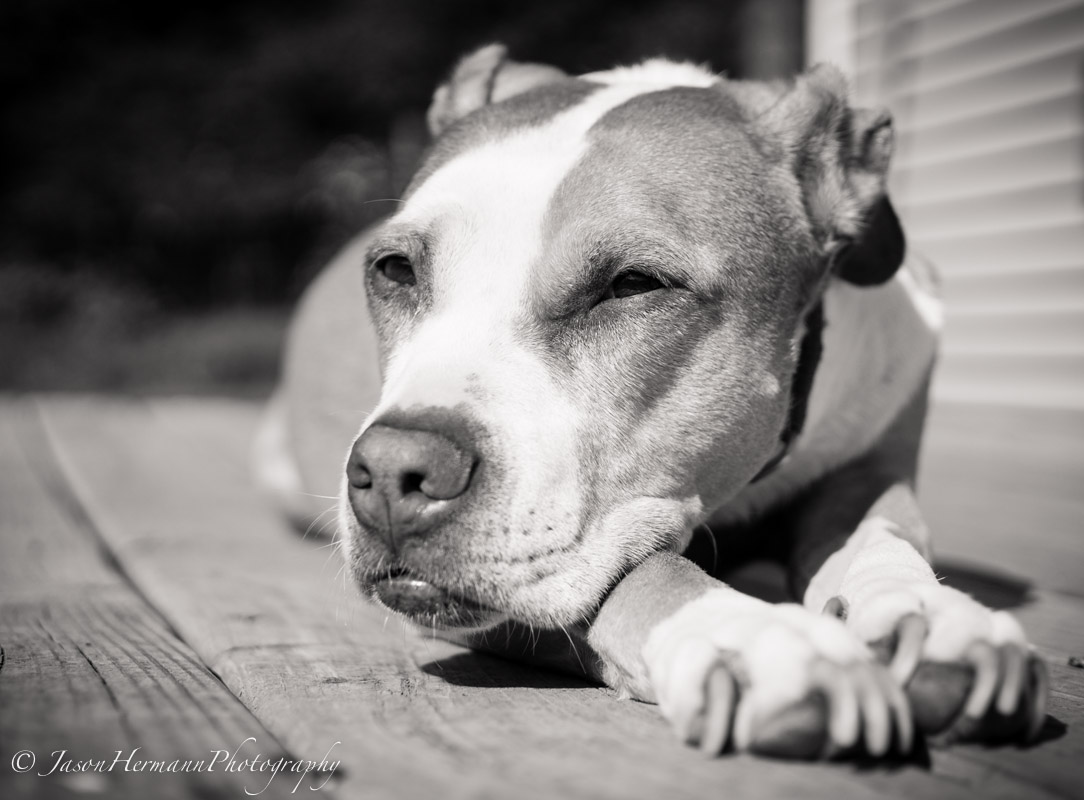 Talk about tack sharp! Pro quality optical performance is what you're seeing here in my opinion. Also note the highlight detail retention captured by the Nex-6 sensor and Zeiss optics.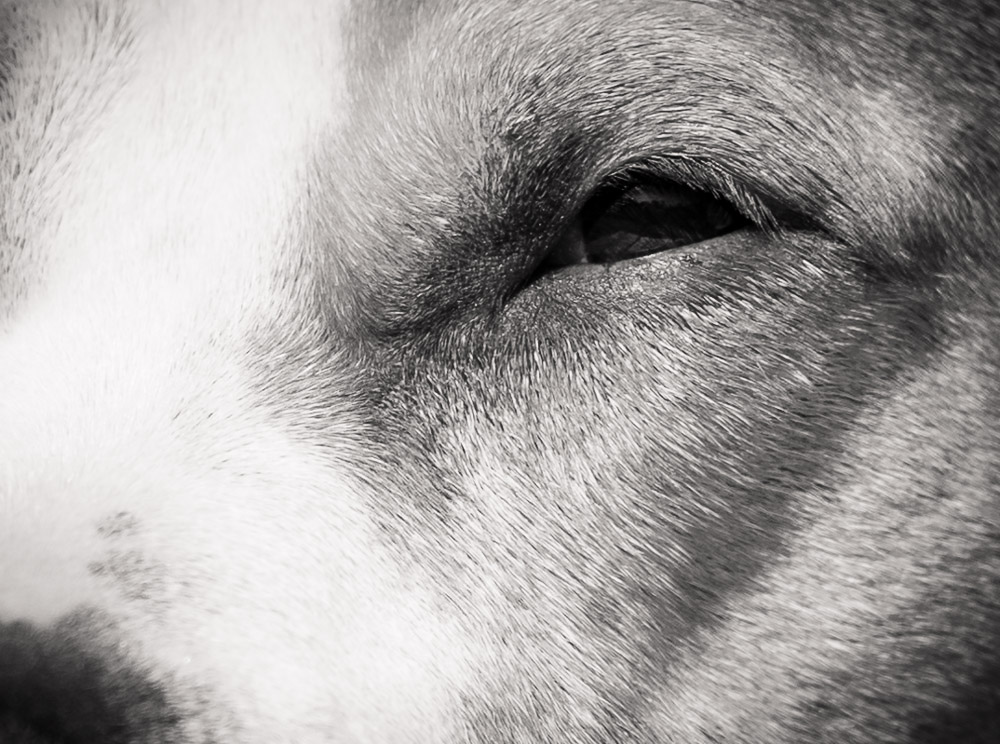 I asked Layla to pose quick when I picked her up from school the other day 🙂 I used Lightroom 5 to convert this image to BW and add the vignette.
This next photo is a standard raw file @ f/4. The sun was behind the leaf and trees.
Click the Photos for the High Res ~1000PX version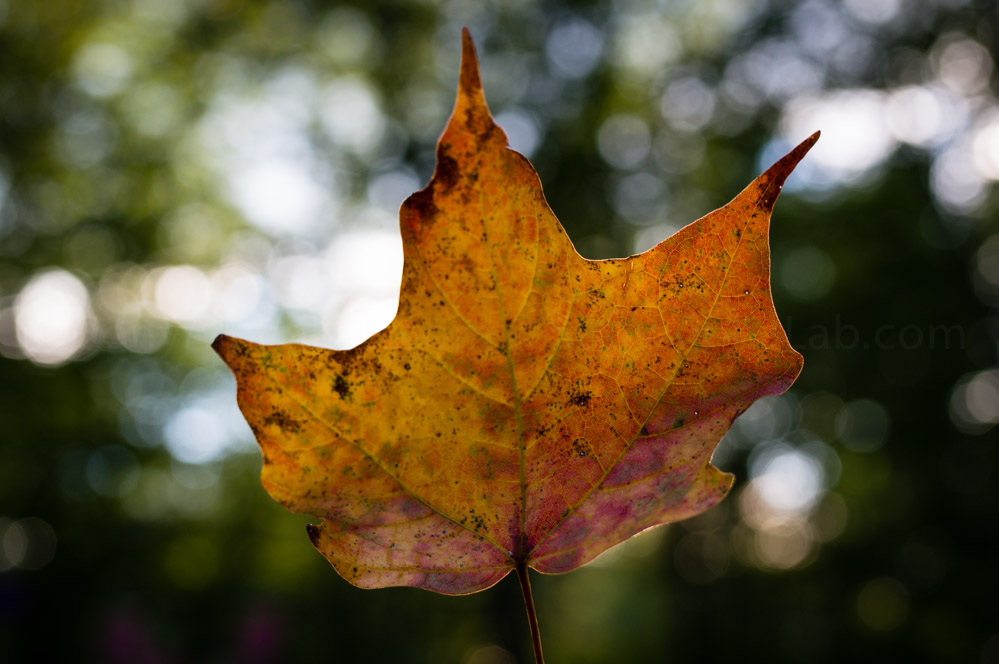 Two more leaf image, but this time I balanced the leaf on a pole to give it the illusion of floating and was shooting in Jpeg quality. I added clarity, vibrancy, and vignette for enhancements in Lightroom.
F/1.8 Vs F/4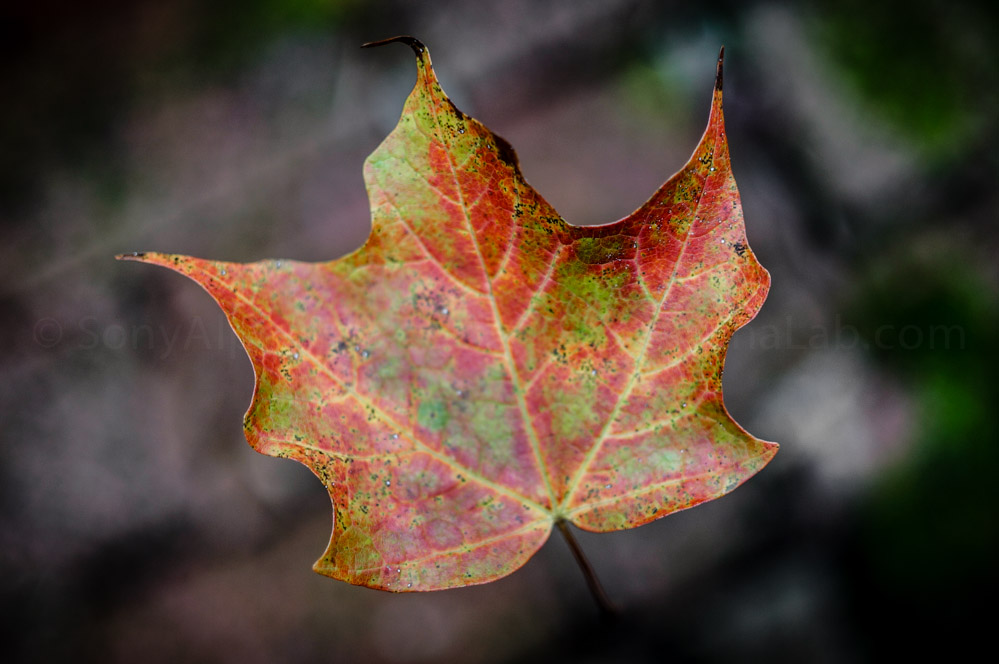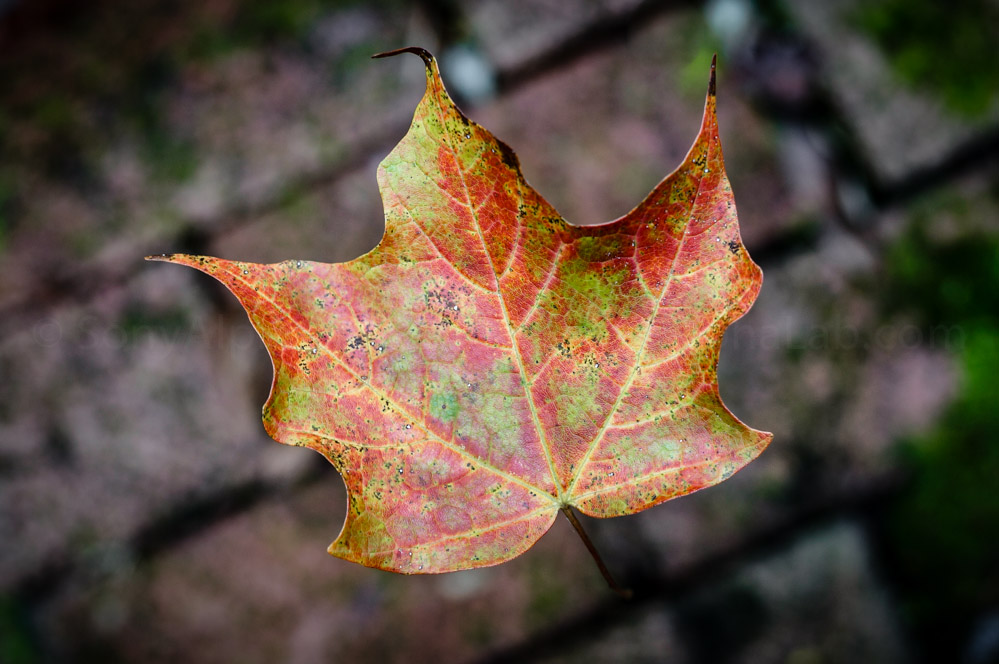 My buddies Corvette in the parking lot at work. It looks even better through the Zeiss lens glass I must say 😉 I really want to drive this car!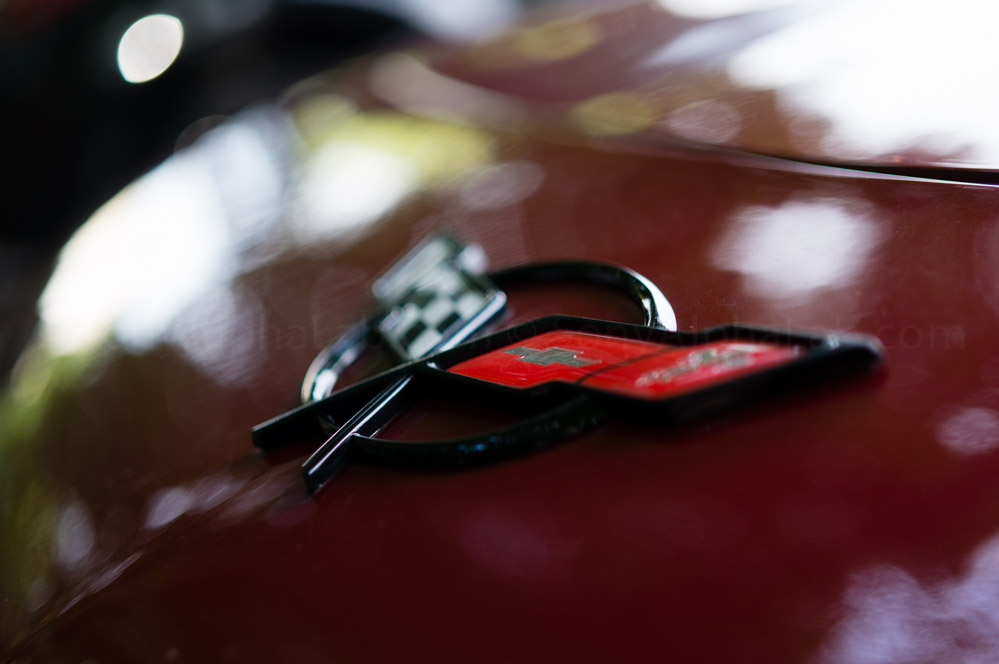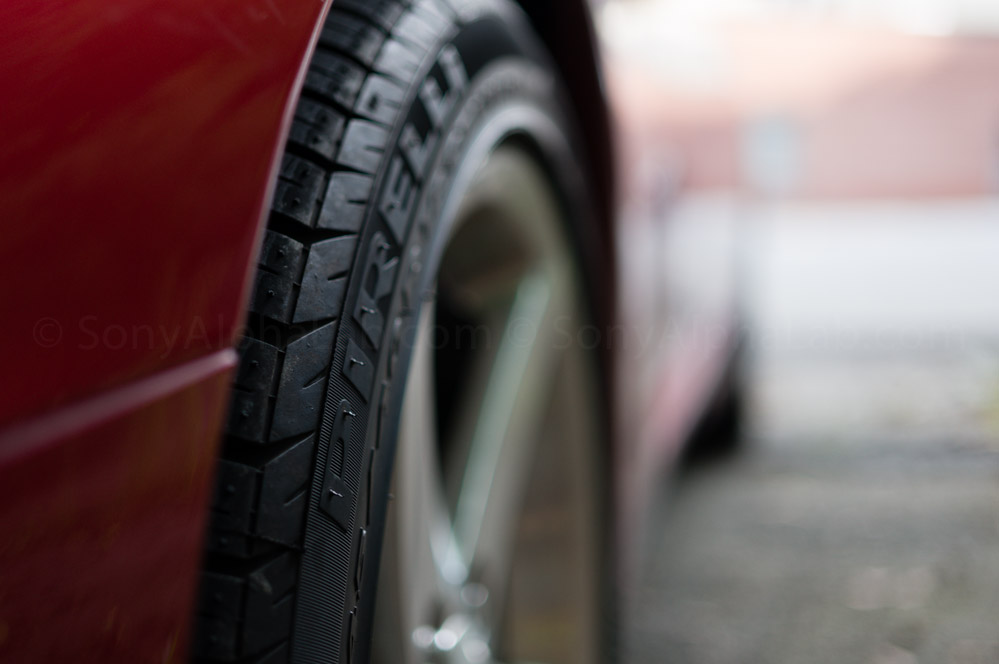 A bee on a flower at the max 1/4000sec shutter speed and wide open @ f/1.8. This is a situation where my Sony Nex-6 could have used a faster shutter speed, but it only goes to 1/4000sec, so the image is slightly over exposed. The bee would not normally be as bright as it is strait off the camera with a standard exposure. Regardless, the Zeiss bokeh and AF accuracy is excellent in my opinion.
Click the Photos for the High Res ~1000PX version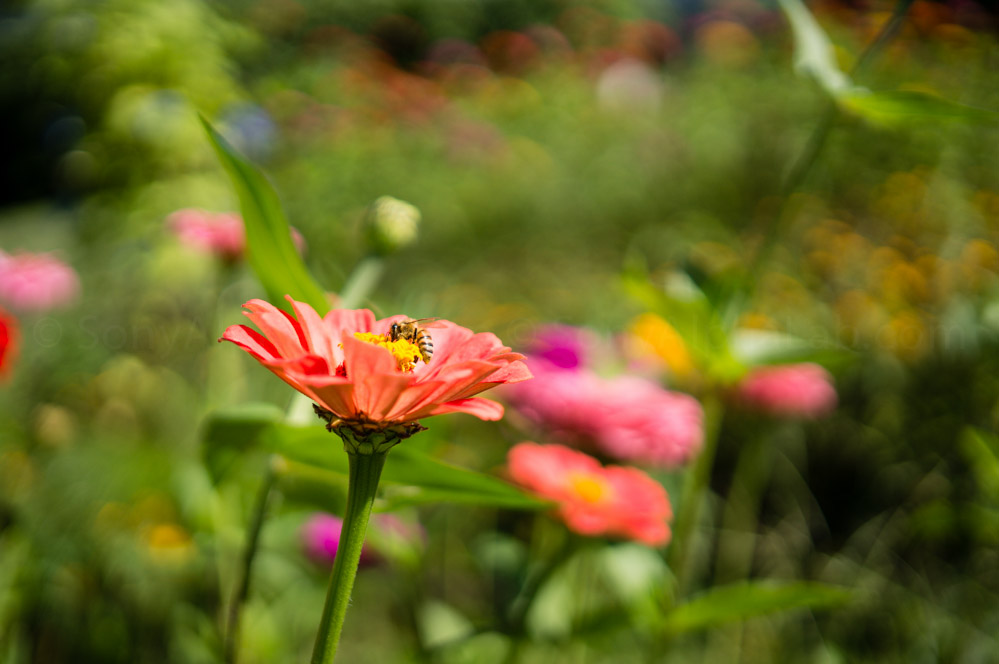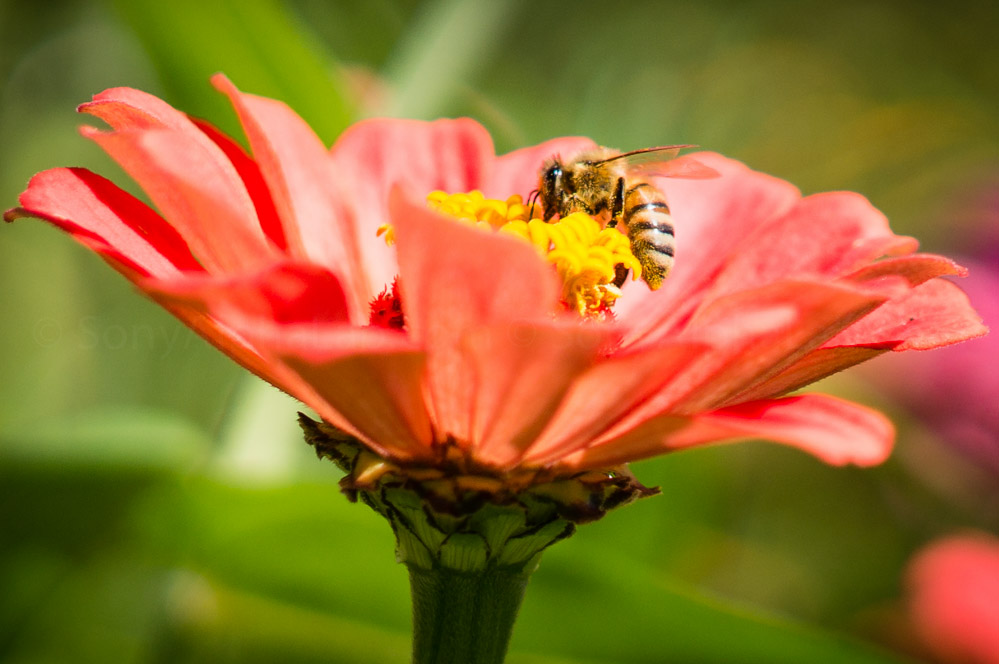 The old Apollo theater in Monticello, NY.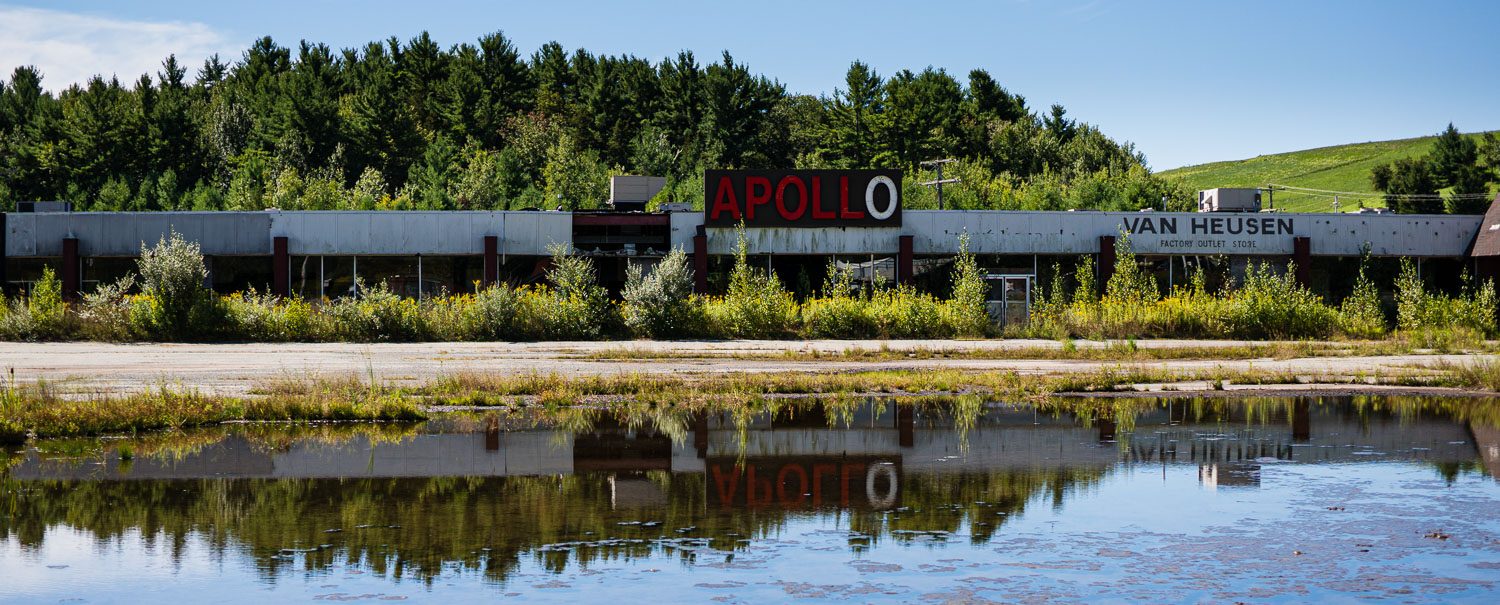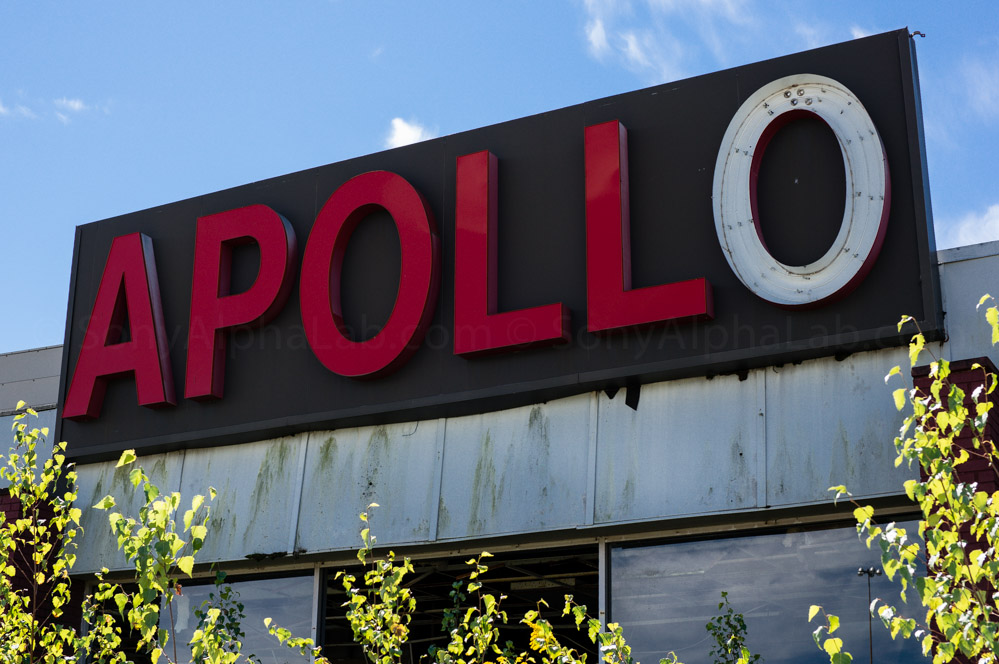 This next image was taken in Jpeg quality.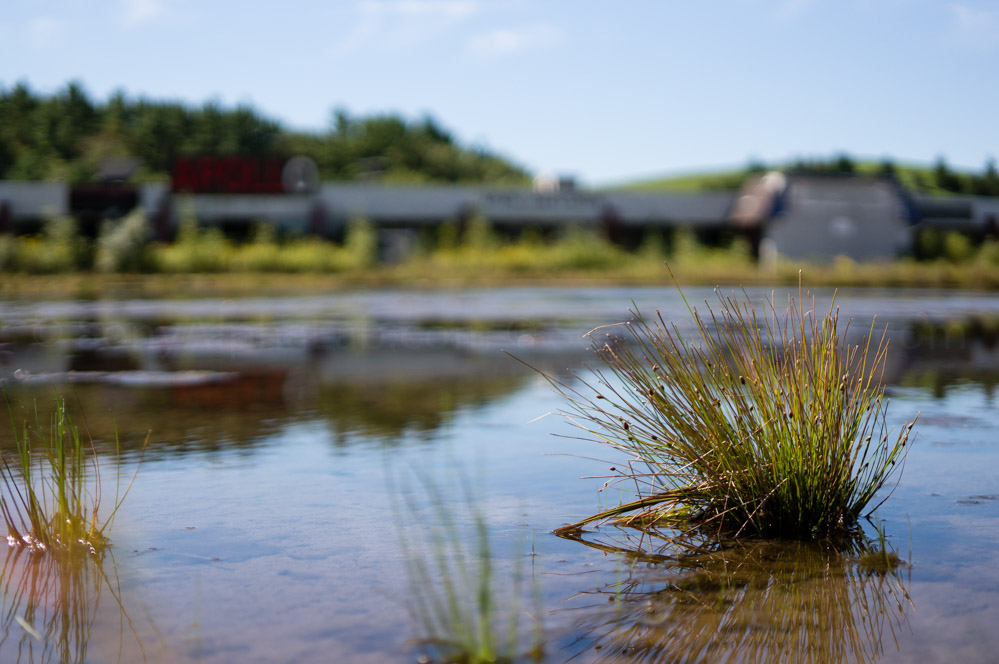 This is an Auto HDR image.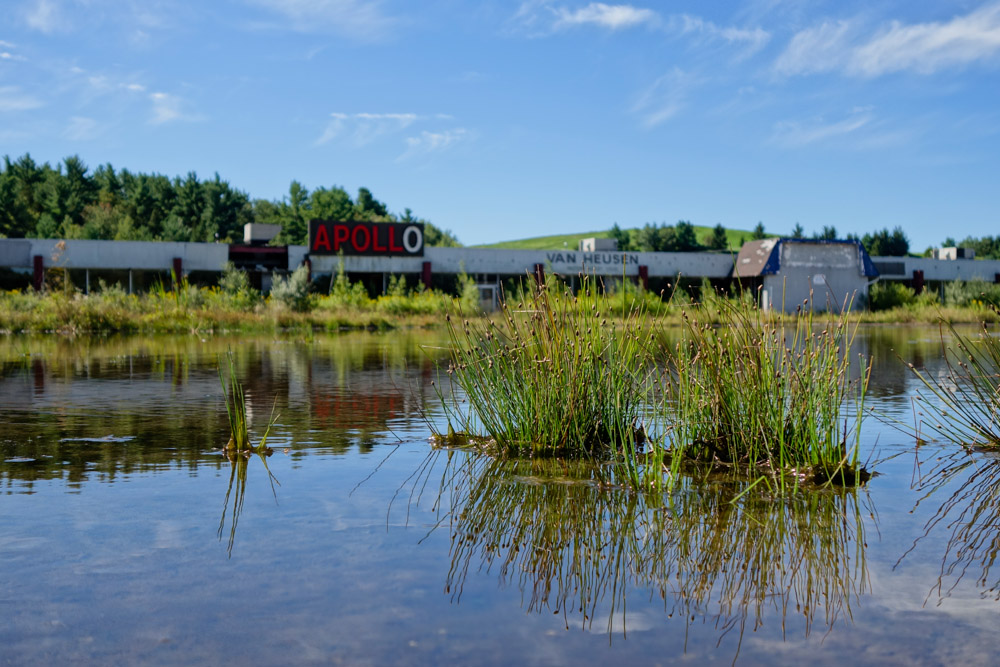 I had to get the oil changed in my car for the first time and a free car wash was included, so I took a snapshot.
Click the Photos for the High Res ~1000PX version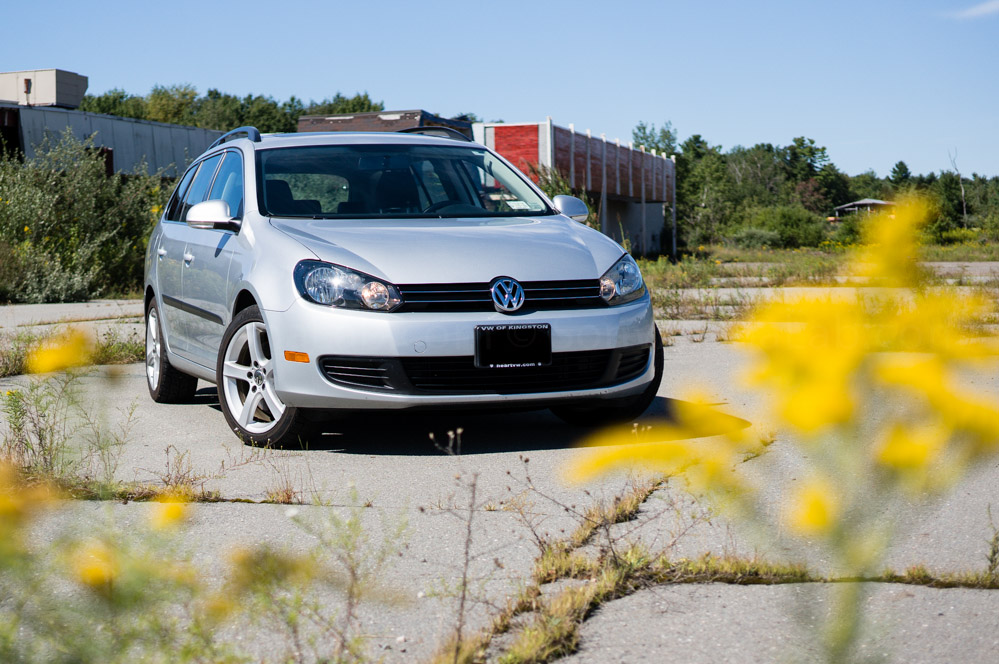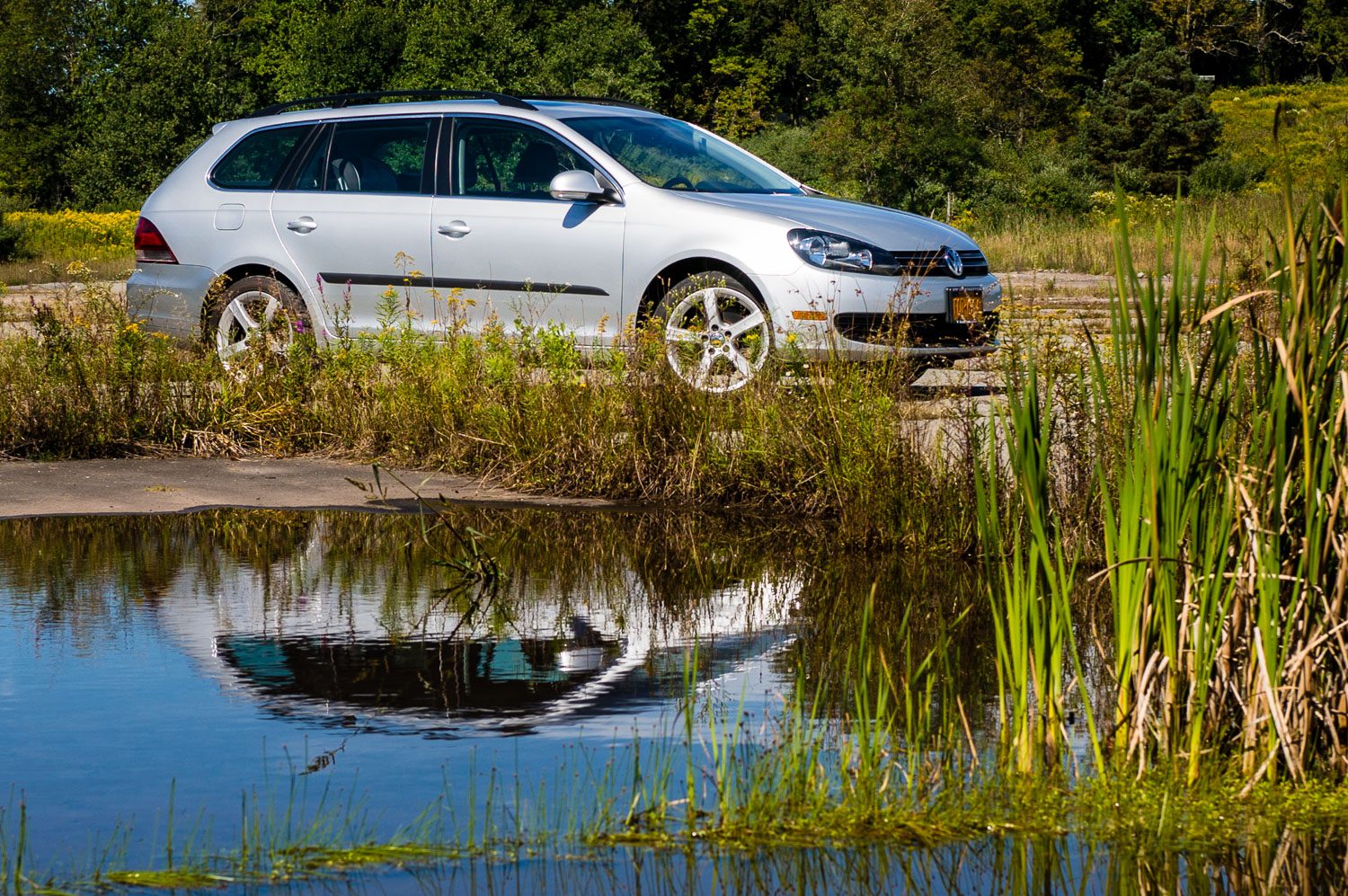 Layla at the playground a few weeks ago with some minor contrast, color, and vignette enhancements using Lightroom 5.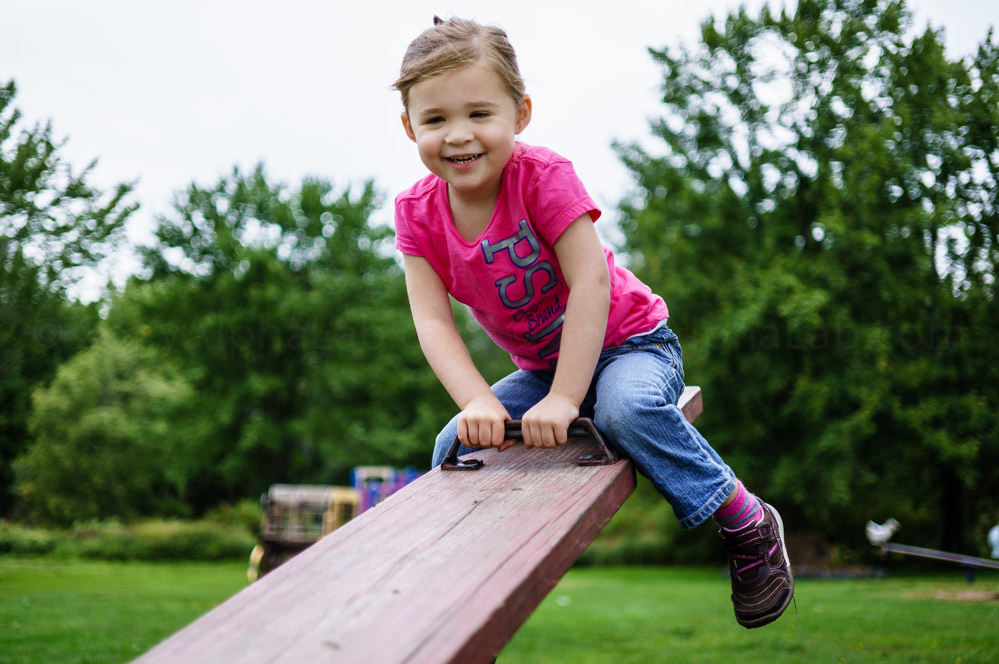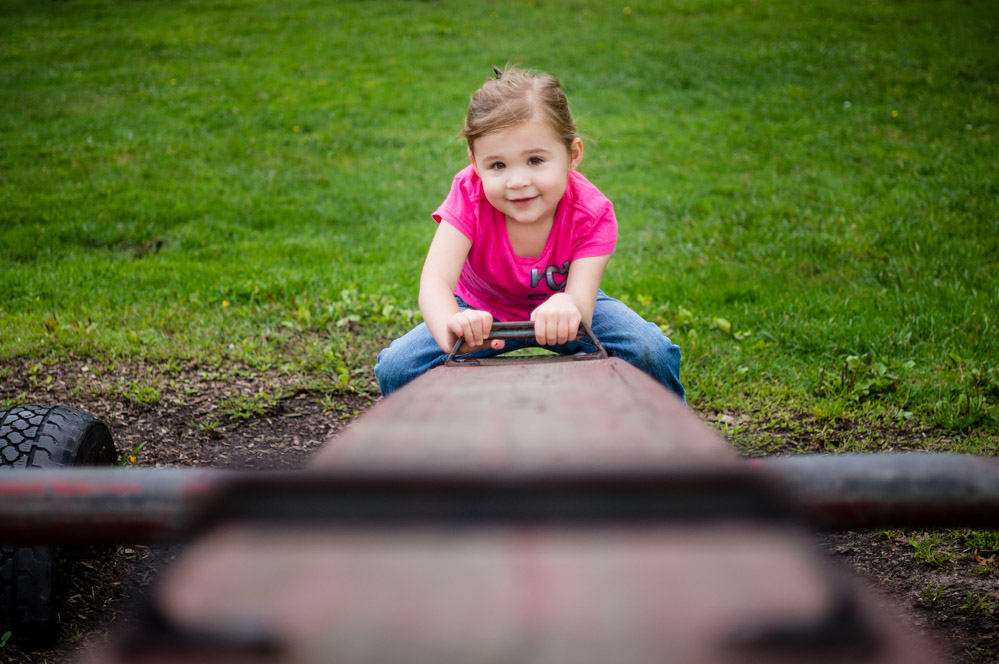 Same shot as above, but focused on my handle to show you what the bokeh renders like.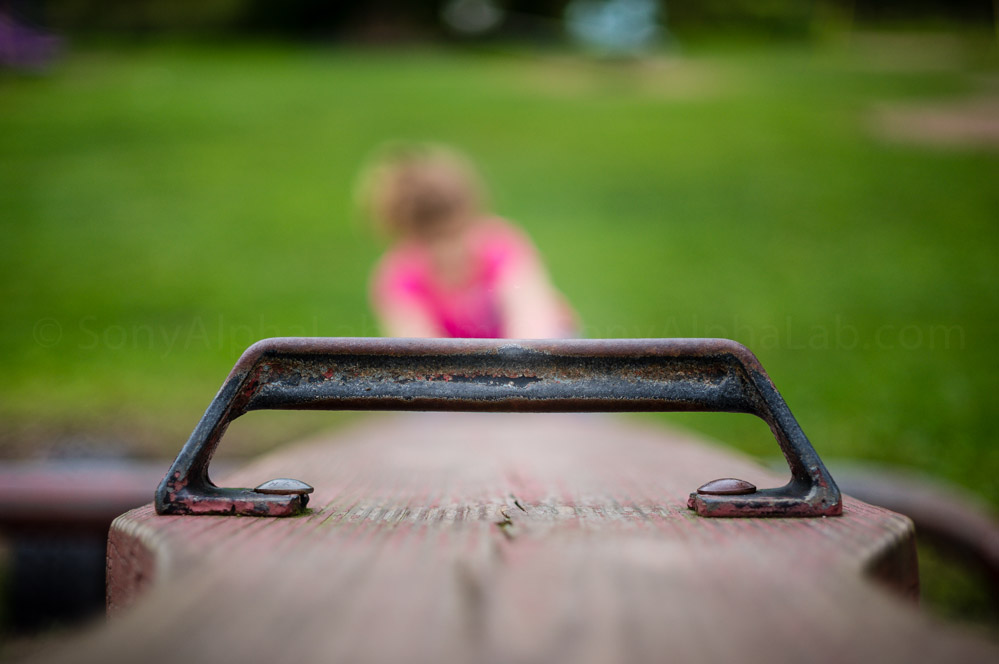 This stream was on the back end of the park we were at in the above images.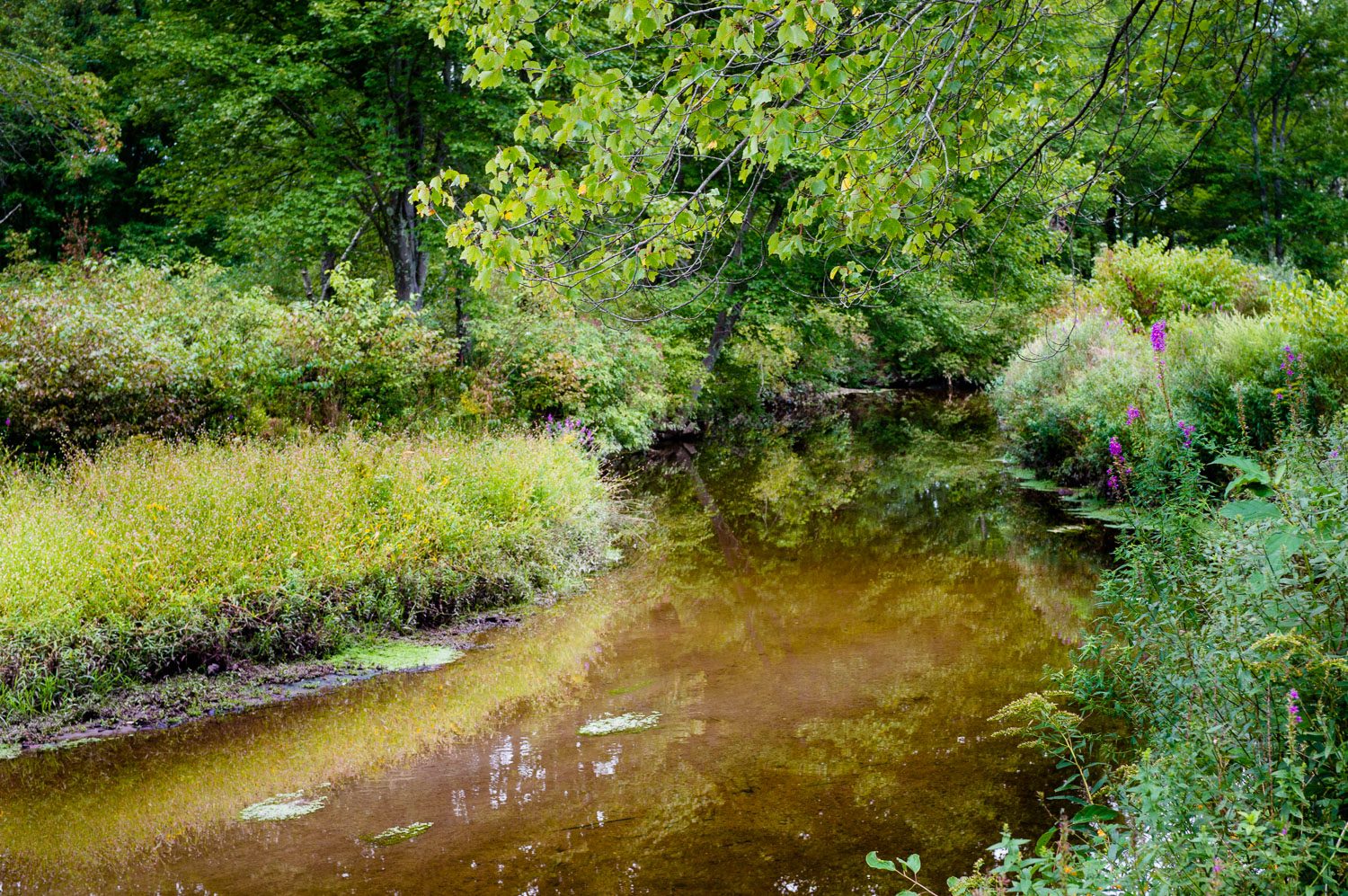 Check out this basic snapshot of a window candle. Even the most basic images look almost magical with the Zeiss Tout 32mm f/1.8 Lens bokeh renderings. This is again what you get with a really high quality optics in my opinion.
Click the Photos for the High Res ~1000PX version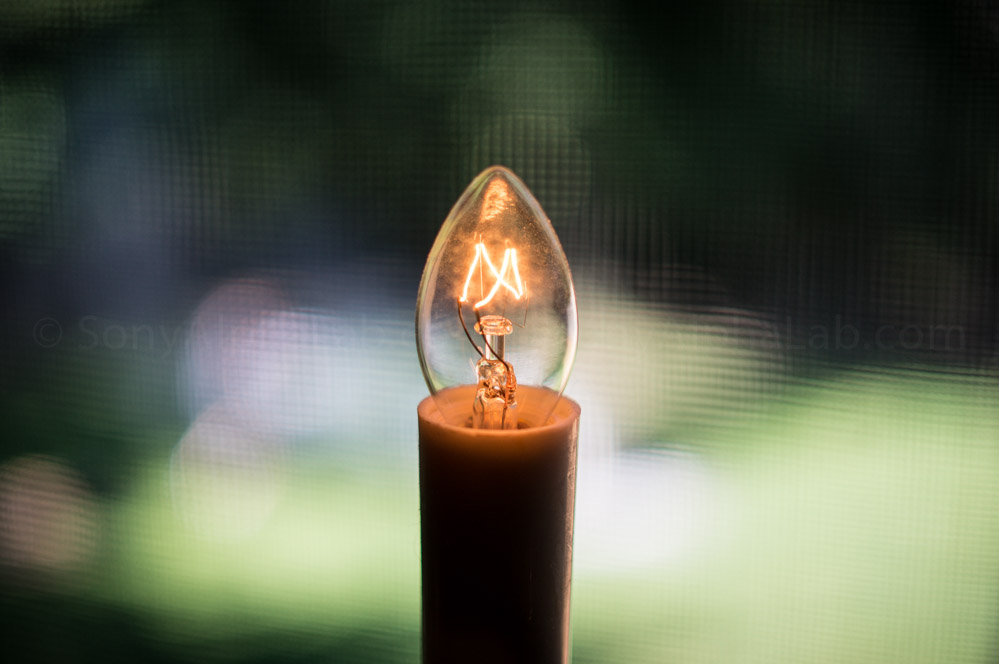 Another flower and 100% crop.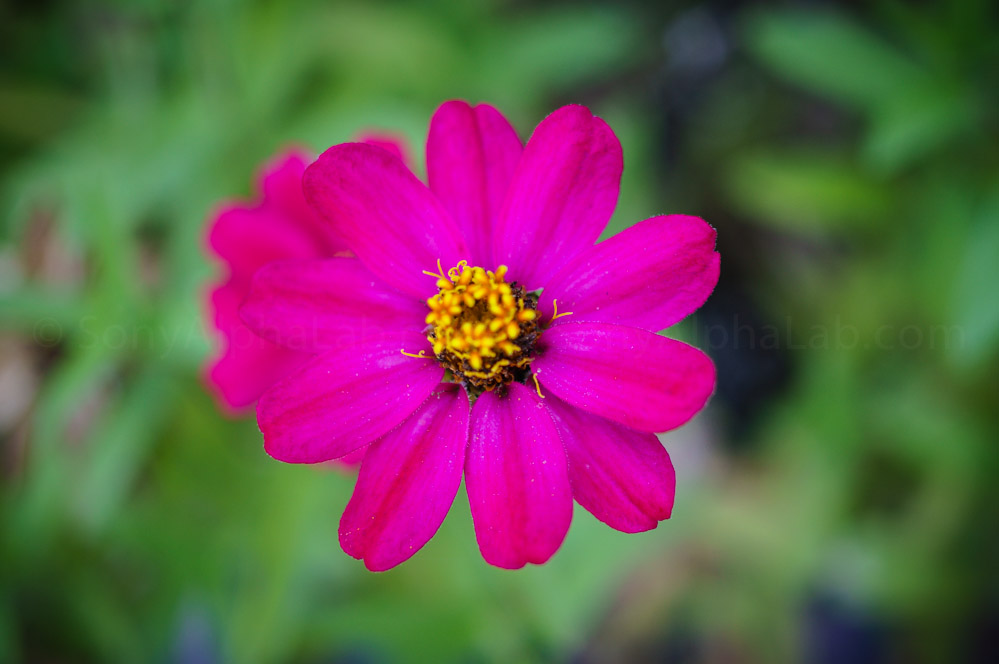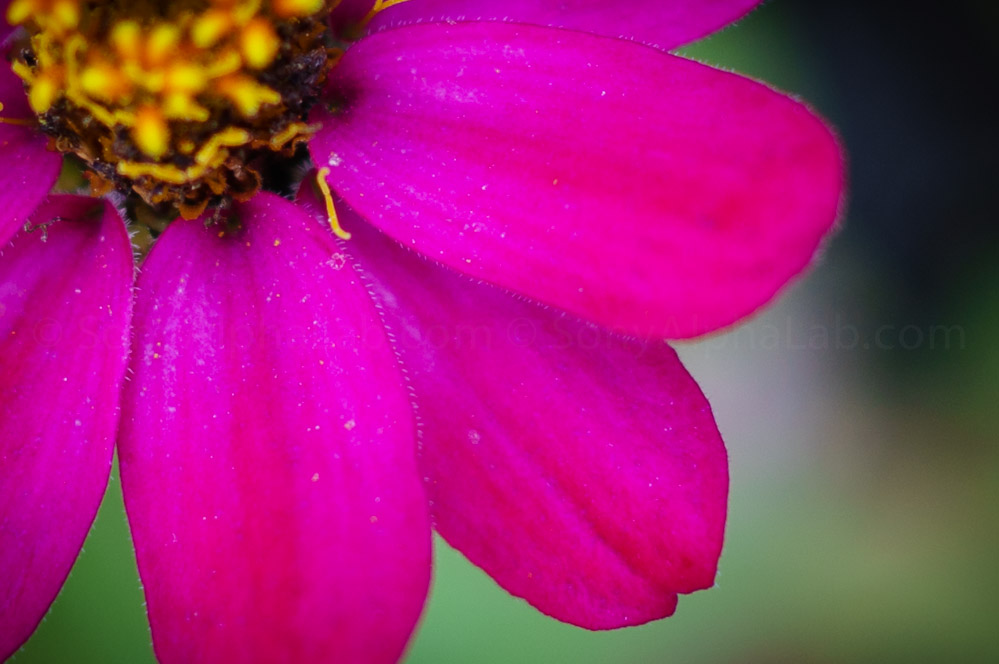 We went to the supermarket the other day and it really makes the "shopping" experience more fun taking photos and trying to hide the camera the whole time!
Layla in the shopping cart with a little Photoshop magic to create a motion blur effect. She was just about to blink I think, so her eyes are not 100% open. Otherwise I think the photo came out pretty good, and in the 100% crop you can see just how sharp the capture is.
Click the Photos for the High Res ~1000PX version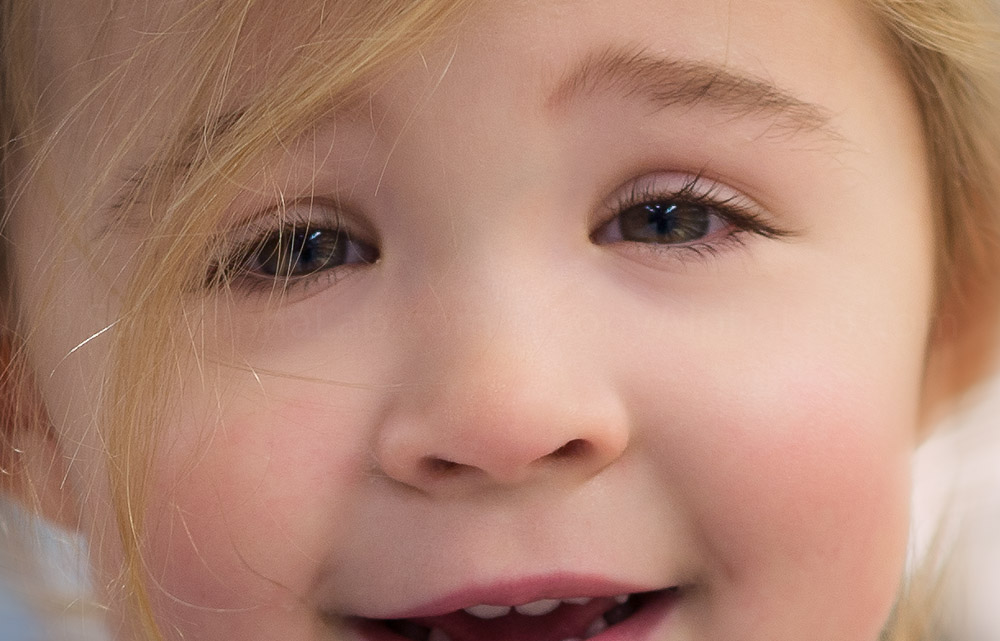 A few more random sample photos.
Sony 35mm VS Zeiss 32mm
I just took these photos with my Nex-6 and the Zeiss Touit lens to help compare it to the Sony 35mm f/1.8 OSS lens I reviewed I while back. I don't have the SEL35F18 lens anymore so I took some similar frames. This first scene has changed slightly, because they are painting it. The background of the Zeiss image has a scaffolding cart in it on the left. Sony SEL35F18 Lens @ f/1.8 first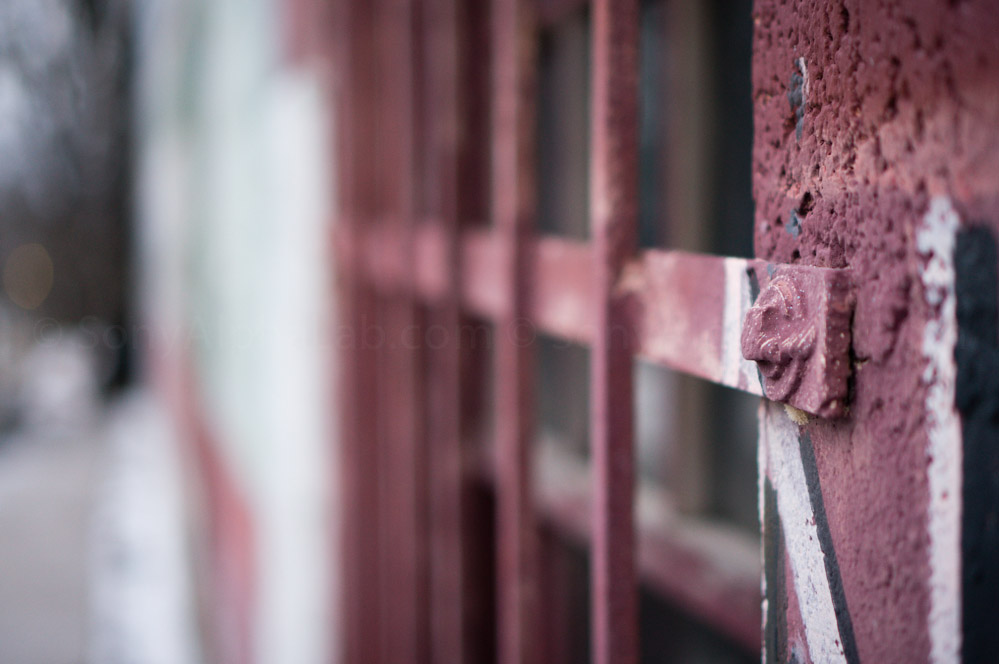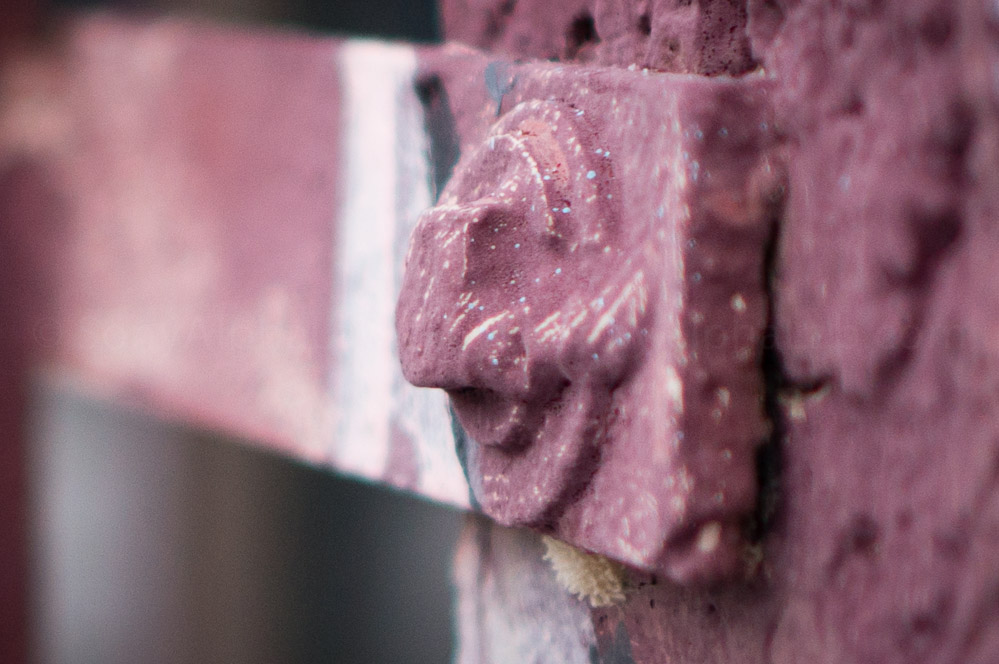 Zeiss Touit 32mm f/1.8 Lens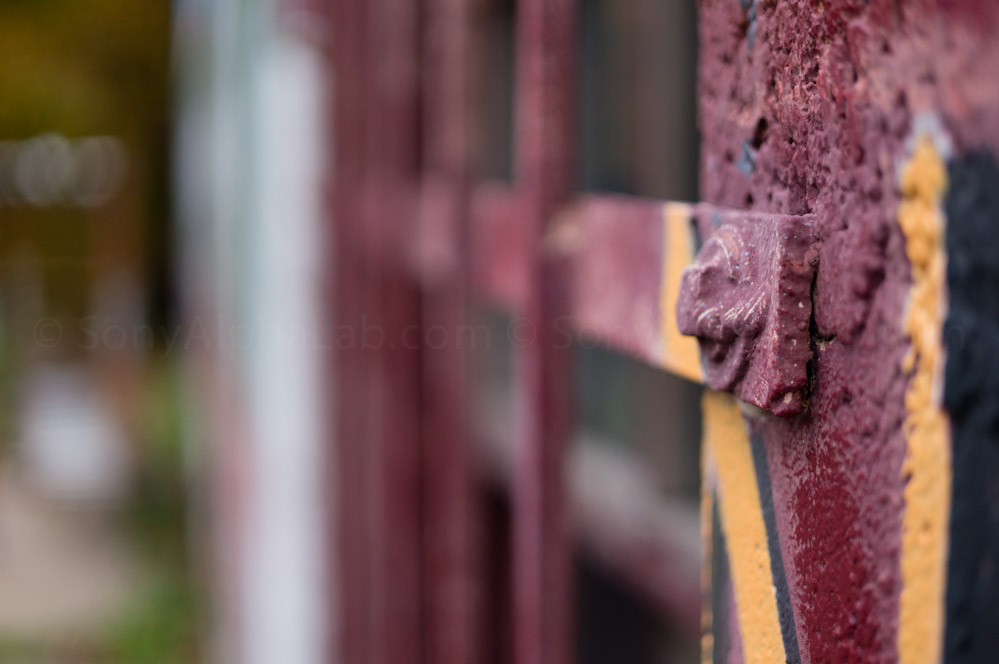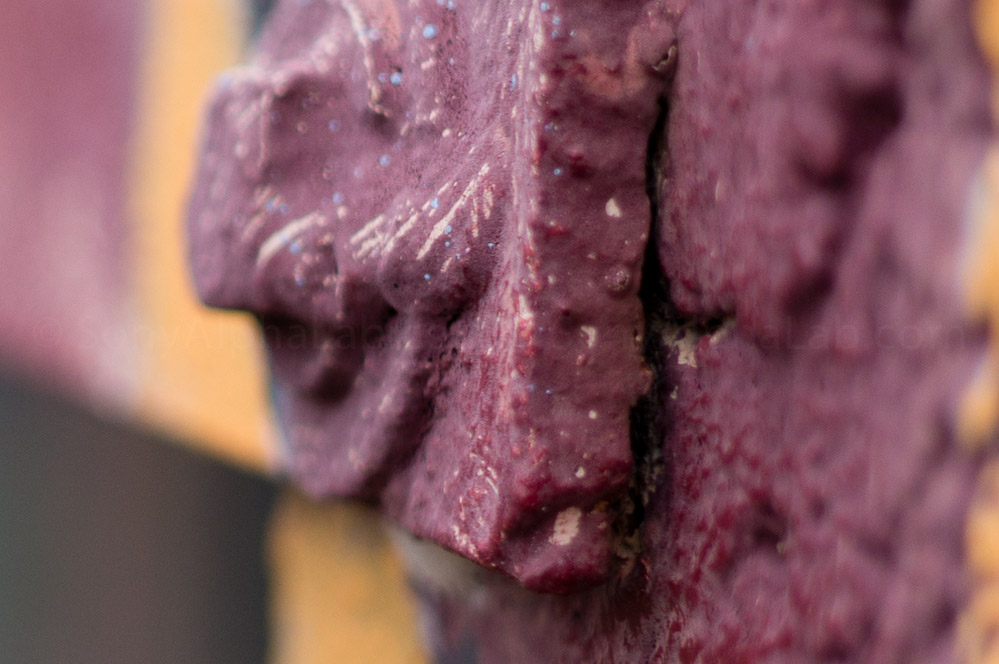 Another very similar angle comparison. The Sony 35mm lens first and Medium contrast applied to both raw files exactly the same in lightroom via the tone curve. Worth noting, the Zeiss and Nex-6 combination has noticeable more contrast than the Nex-5r and Sony 35mm lens combo strait off the camera. Even with the same contrast applied, the Sony images still need more contrast it looks like. Not really a big deal, but the difference when shooting raw is noticeable.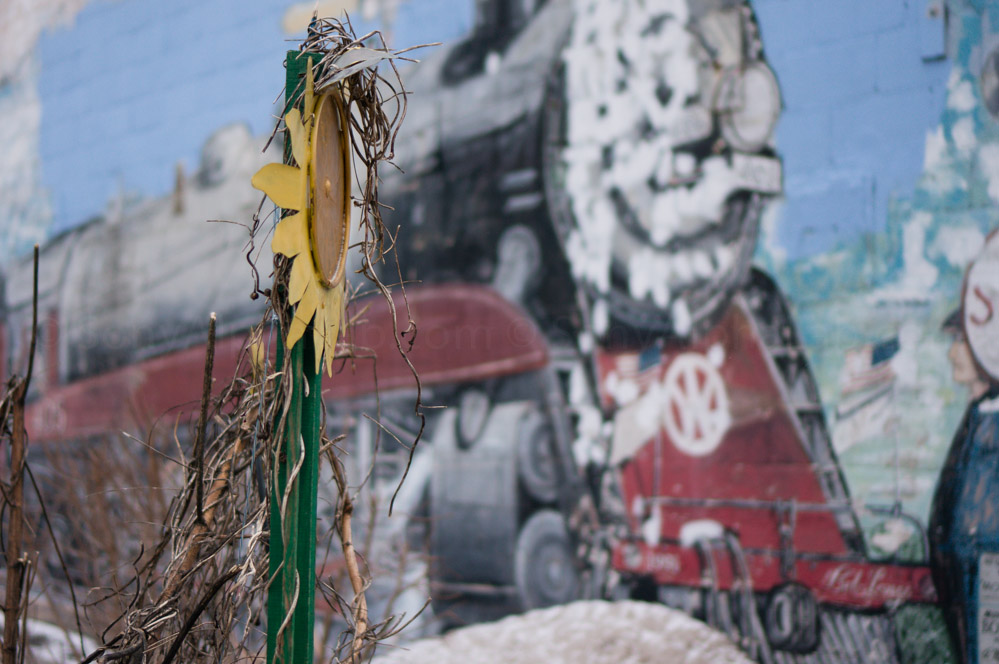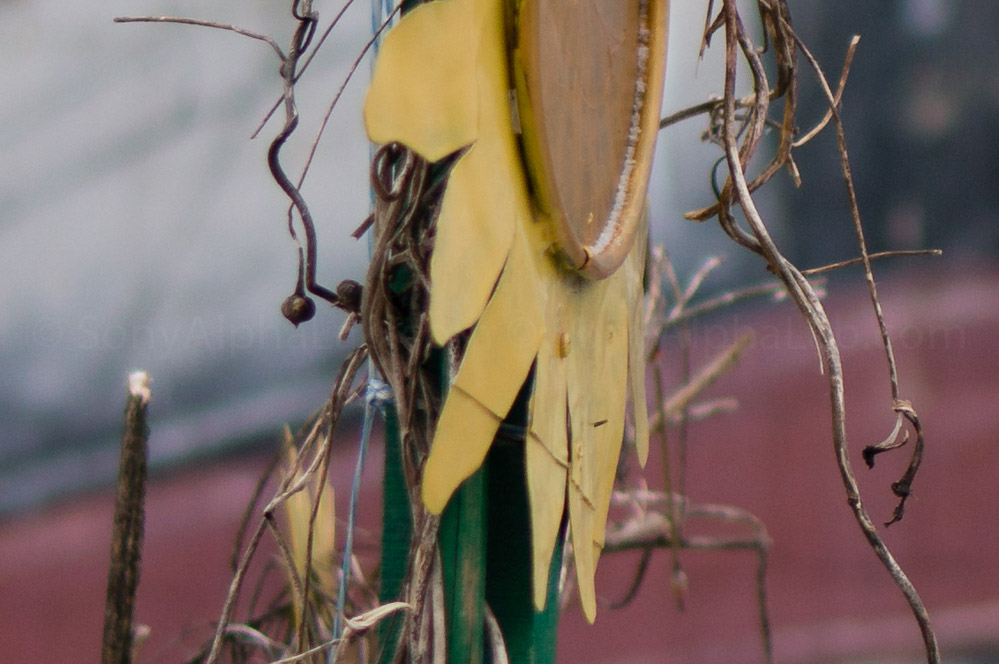 Zeiss Touit 32mm f/1.8 Lens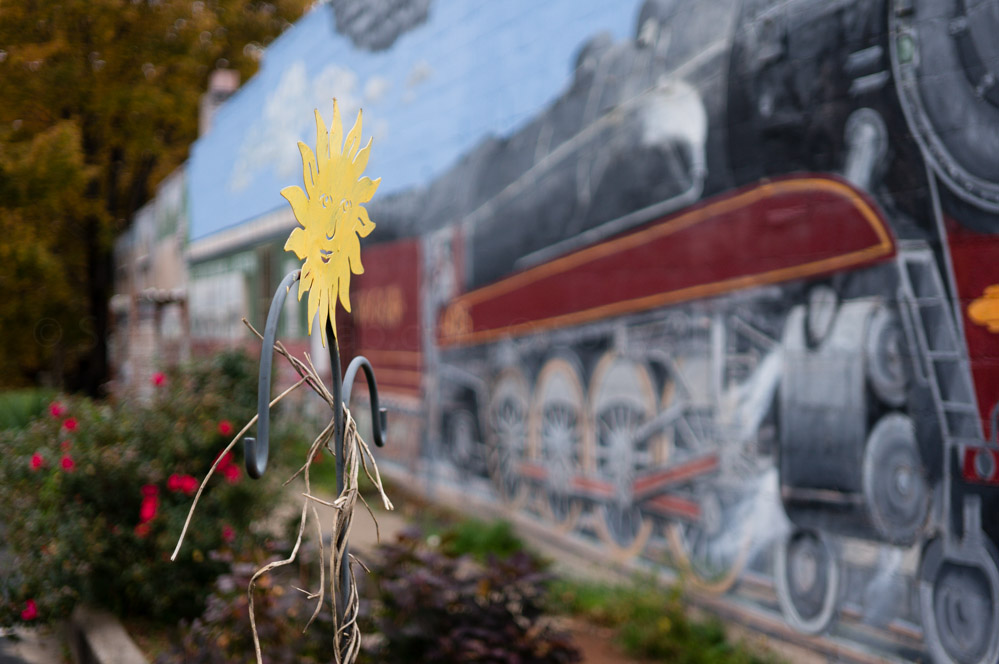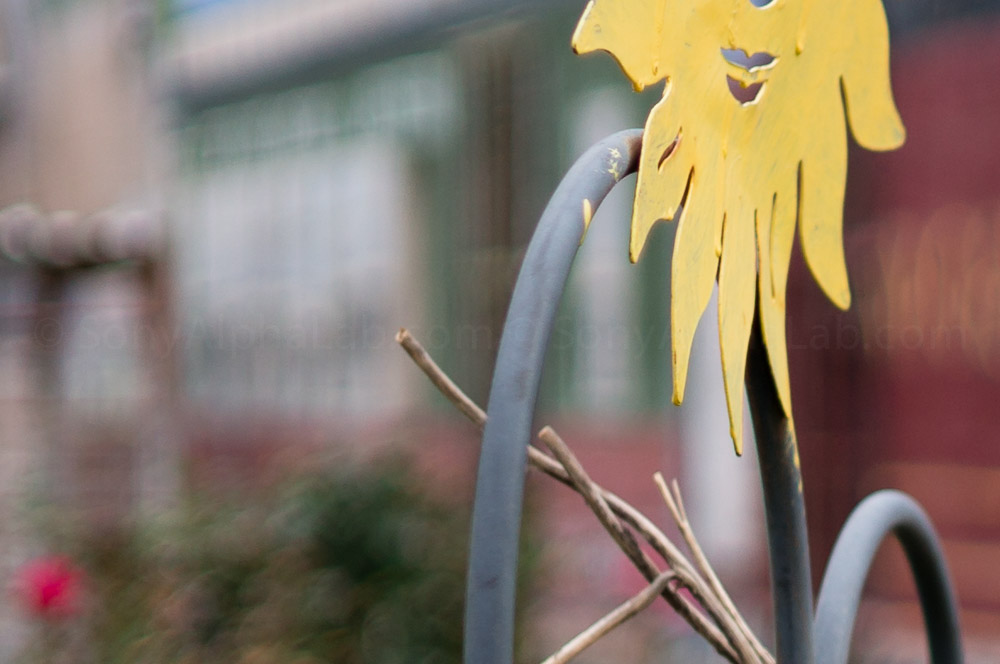 Next scene is very similar, Sony lens first then the Zeiss. The bokeh renderings on the Zeiss lens are less harsh and more buttery to my eye. I'll try and get a few more comparison photos, but I don't have the 35mm lens anymore, so I'm limited in what I can find and shoot today.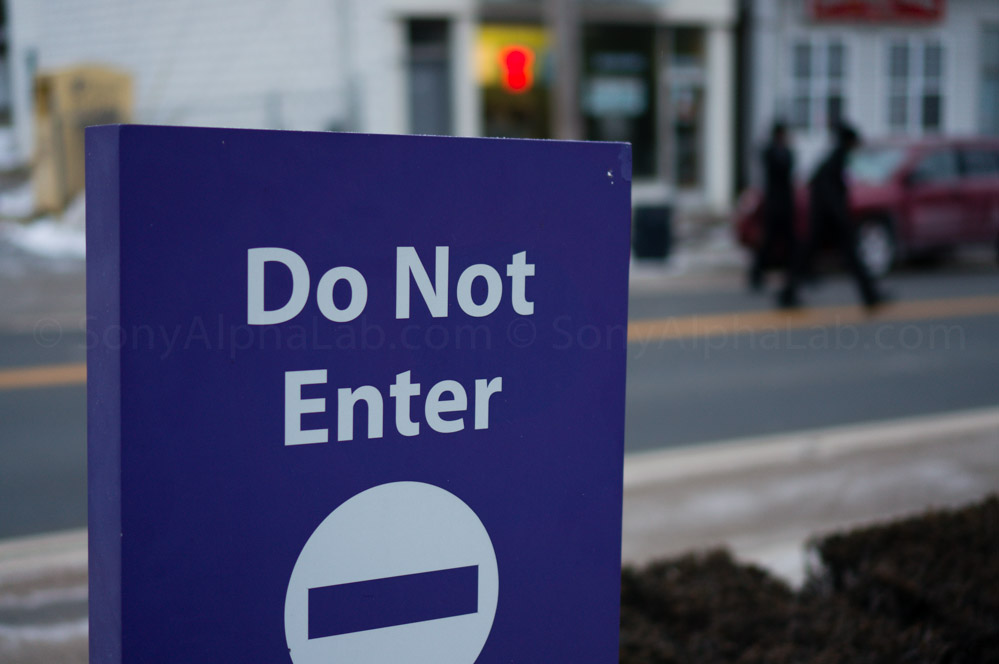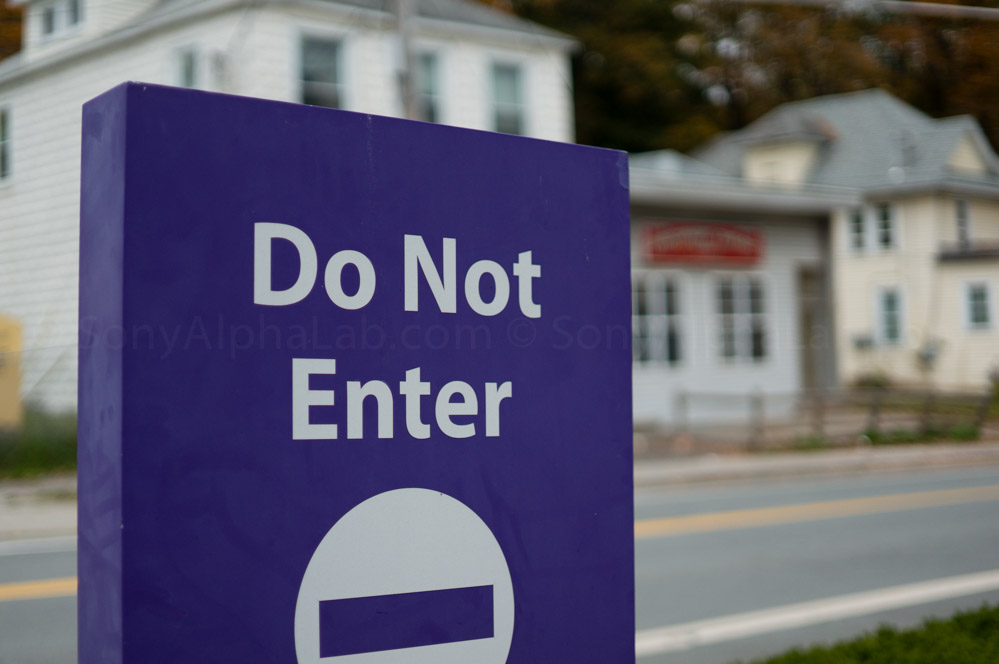 Zeiss Touit 32mm f/1.8 Lens Review – Conclusions:
The bottom line for this Zeiss Touit 32mm f/1.8 Lens Review is I highly recommend it, and wish I had the money to buy one. 5 Star build quality and overall performance for the money. I would totally get one if I could justify the investment, but I can't at this time.
I really enjoyed using this lens on my Nex-6 so much I have tons and tons of sample photos. It was hard to decide what to use for this review I have so many in fact. I don't want to send this lens back!
Seriously, this lens is amazing and the best native E-Mount lens I have used to date. Second best being the 12mm Zeiss Touit lens. Distortion control is excellent, with only a little noticeable and easily correctable, chromatic aberrations are very well controlled and hardly noticeable most of the time. The corner sharpness is overall excellent, although a little soft wide open at f/1.8 which is normal and easily seen in the lab test photos. By f/2.8 it sharpens up nice. Lightroom also has lens profile support for the Zeiss Touit lenses and the mild desertion, vignette, and chromatic aberrations are a checkbox away from being totally gone. This is great if you shoot in raw quality like I do. I did not use the lens correction feature on any of these photos, just to let you know, but it does work.
If an effective 48mm is for you, and auto focus is a feature you must have, the Zeiss Touit 32mm f/1.8 lens is one of the best options available. If you're looking to do pro work with you camera, this Zeiss Touit lens series is proving to be an excellent investment choice in my opinion. Please feel free to ask questions and/or comment below, and thanks for your support, Jay
Zeiss Touit 32mm f/1.8 lens ~$720 US @ BHPHoto (Click Here)

My Zeiss Touit 32mm f/1.8 Lens Review and Compared to E 35mm f/1.8 OSS Lens
A top quality option with that Zeiss "Look"
I highly recommend this lens! It's a top quality pro grade option for the crop factor APS-C Sony mirrorless cameras. The color, contrast, sharpness, and buttery bokeh renderings are all fantastic and amongst the best I have ever tested.
Build Quality and Design
98
Lens Distortion Control
95
Overall Optical Quality
98
Pros
incredible build quality
a very sleek design
excellent sharpness, color, and distortion control
buttery bokeh renderings
Cons
No optical stabilization built in
pretty expensive
93
Pro Grade APS-C E-Mount Prime Lens