87
High Quality Weather Sealed M43 Mirrorless Camera
In this Review I'm going to cover the new Olympus OM-D EM-5 Mark II Micro 4/3rds Mirrorless Camera in detail as it relates to the Sony mirrorless cameras. After all, this is SonyAlphaLab, and I want to give you a taste of what the competition is up to. In this case Olympus with their killer feature rich camera technology, and very impressive high quality lens line.
For this review I went with the M.Zuiko 25mm f/1.8 lens and the M.ZUIKO DIGITAL ED 75-300mm f/4.8-6.7 II Lens, because I wanted to illustrate what the smaller 2x effective crop factor sensor can do in the real world. With the 2x crop factor, the lenses will become 50mm f/1.8 and 150-600mm effective focal lengths, and this will allow for some great sample photos I feel. I also thought I could take advantage of the smaller sensor in the best way possible with these lenses in hand.
So why compare to Sony? Well, why not?
Clearly if I only review Sony gear 100% of the time I will become tainted and/or biased to some degree. It's human nature and I don't want to fall into the trap! So, check out this review if you want a fresh perspective on one of the best mirrorless camera solutions currently available, that is not Sony…
The first thing you must note with the OM-D interchangeable lens camera line is, the sensor is smaller than the Sony sensors, and this is why there is all the controversy with image quality and so forth… Bigger is better when it comes to sensors in many ways, but not necessarily in the real world as you will see. The real world is what matters and why I wanted to show you guys what this camera system can do even though I still prefer the Sony gear.
I must say the OM-D camera is amazing and depending on what your needs are, may be a better solution for you than Sony. The smaller sensor specifically allows for the lenses to be much smaller and therefore lighter as well. Much less glass is required which also makes it cheaper to step the optical quality up. Higher end optics being used offers better distortion control, contrast, color, and sharpness. In particular the corners I noticed are crazy sharp with this system! So without any more babbling, lets get on with it shall we! Also, be sure to click on the photos for larger ~1200px versions if you like!
OM-D EM-5 Mark II – Key Features
The OM-D EM-5 Mark II offers a ton of features and here are the most notable in my opinion:
16MP M4/3 Live MOS Sensor
TruePic VII Image Processor
2360k-Dot Electronic Viewfinder
3.0″ Fully Articulating OLED Monitor
Full HD 1080p Video at up to 60 fps
40MP High Res Shot Mode
Built-In Wi-Fi; 10 fps Shooting Rate
5-Axis VCM Image Stabilization
Dust and Splashproof Construction
Interval Recording (Timelapse)
14.4 oz / .4 kg (Body Only)
Cost = $899 US
OM-D E-M5 Mark II – Extended Product Tours
In addition Olympus does a really good job with the basic breakdown of the camera here >> If you have not seen it.
Sensor Details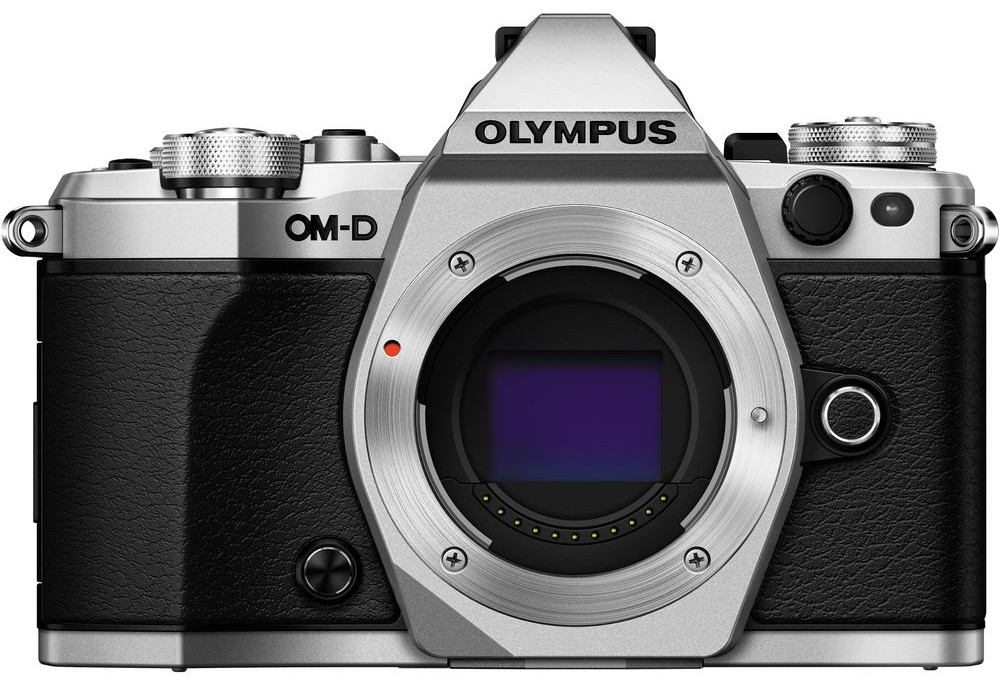 The OM-D EM-5 Mark II is packing a Micro 4/3rds 16mp Live Mos Sensor which performs really well considering the smaller size and higher pixel density of some larger sensors. Bottom line is it does the job and does it very well. Rumor has it, Sony is going to make a new 4/3rds back-lit sensor and will most likely give it to Olympus for a next generation OM-D.
This will certainly step up the low light performance significantly in my opinion! Sony makes the best sensors and sells them to tons of other manufactures in all sorts of industries if you were not aware. DXOMark rates sensors using some crazy lab methods and it's perfect for a benchmark when comparing to other sensors like I did below. Note how the older Nex-6 scores and how the higher resolution and pixel dense A6000 scores in all categories…
Build Quality, Design and Ergonomics
The build and design of the OM-D is great. I do prefer the larger grip that the higher end Sony cameras have, but Olympus did make the best of this body it feels like to me. The thumb rest is excellent and the contour of the front where your finger go works really well. Even though the grip is not as beefy, the system is very functional in the real world and balances well in my hands. Holding with one hand at your side is easy, mostly due to the beefy thumb rest in particular. On the Sony cameras the grip can support the camera alone with just the finger tips, but that is not so easy with the Olympus due to the lower profile design as it relates to the front grip area. See what I'm talking about below from the top view: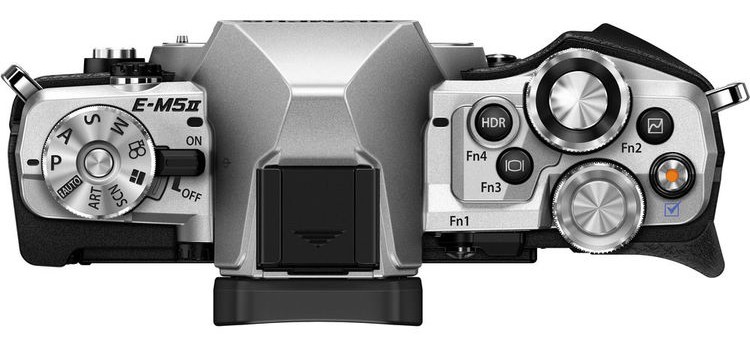 Note how simplistic the A6000 is in comparison, and the ergonomic differences in particular. This makes sense considering the price point difference, but of course the better manual controls would be preferred by many.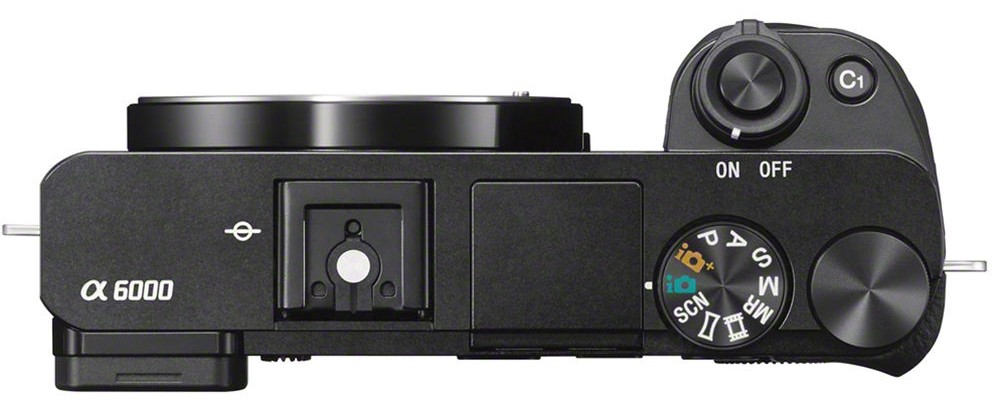 Now, take a look at the Sony A7 Mark II from the top and note how much more it is like the OM-D then the A6000. However, the grip is still much deeper and more like the A6000.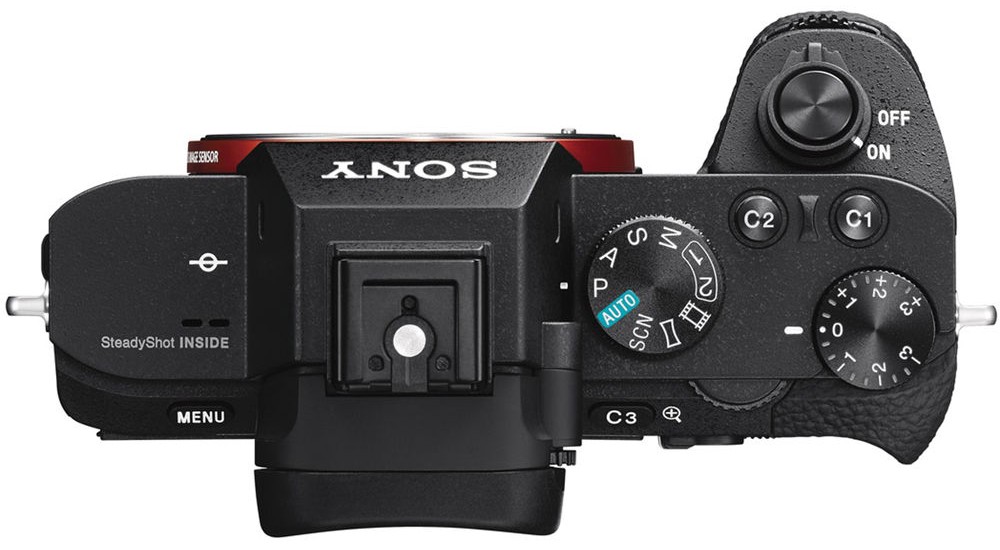 Now, from the back you have the fully closed full armor/protection option. This is also nice if you are a viewfinder only user for whatever reason as well.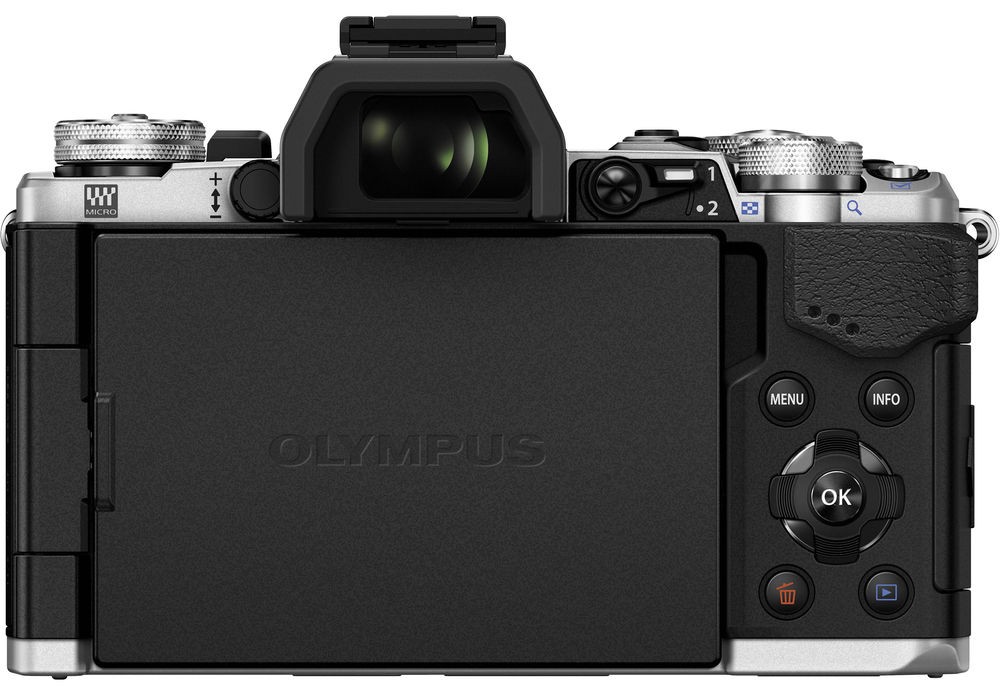 Here is the back again, but this time with the rear lcd touch screen in the exposed/usable position.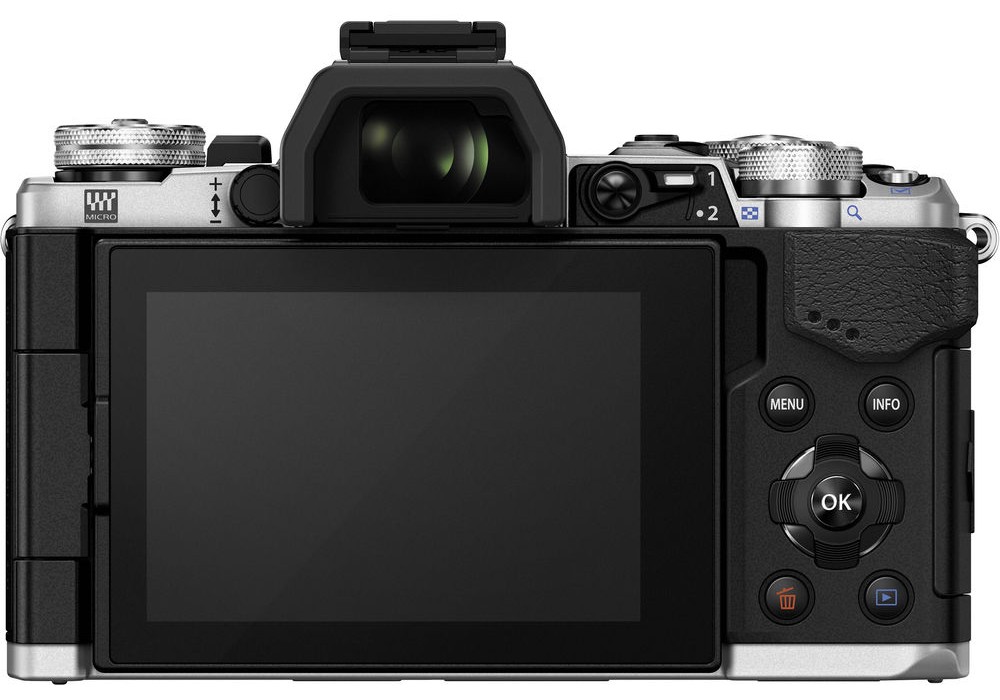 And here is the back with the LCD articulated outward and rotated 180 degree towards the back. It can also face down and up completely which is a great feature. At first I thought this design was better than the Sony screen articulating design, but then I realized that I did not enjoy having to take the screen completely out to articulate the screen just a bit. This is where the Sony design is a bit better and easier to use quickly in my opinion. Otherwise, the Olympus design is better and more powerful/functional in the real world.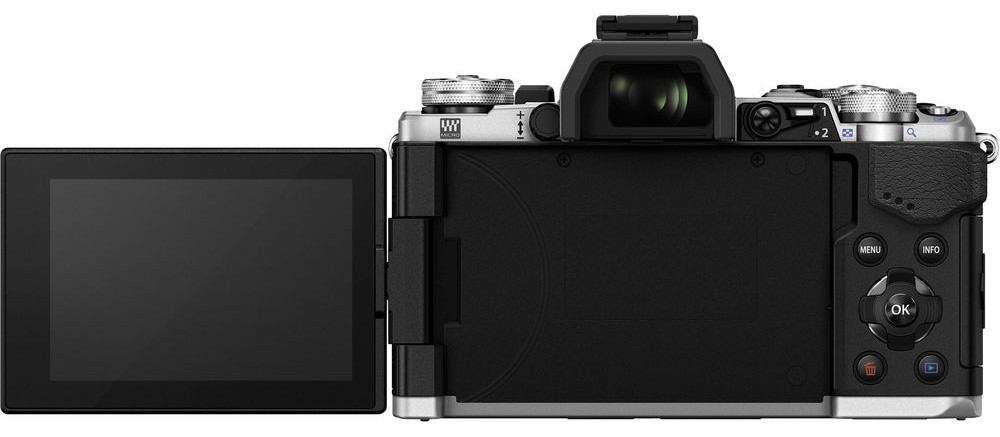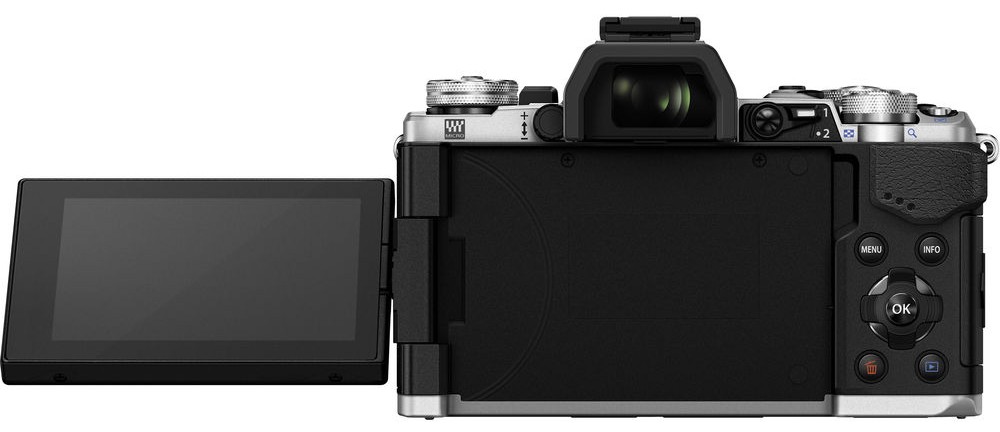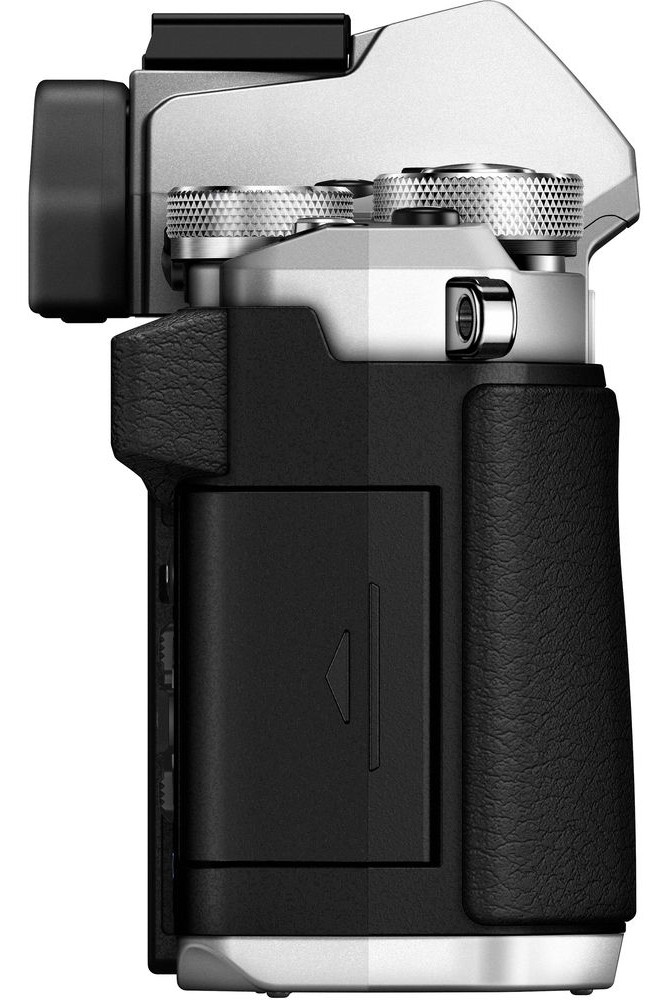 So yeah, the build quality is awesome and the usability is excellent in the real world. The Sony cameras are more simplistic and not as manual user-friendly as the OM-D line in my opinion. However, the Sony cameras perform awesome in the real world which is what actually matters in the end…
OM-D EM-5 Mark II Review – Video Version
I recommend watching my OM-D EM-5 Mark II video review as well and be sure to select the HD quality for the best viewing experience full screen!

My Olympus OM-D E-M5 Mark II Review – Compared To Sony…
An Awesome Mirrorless Camera Option!
The Olympus OM-D EM-5 Mark II is a fantastic mirrorless camera solution, and you totally get what you pay for in my opinion. It has killer build quality, tons of manual controls, an insane amount of features, it's weather sealed, and has tons of high quality lens options to choose from. I highly recommend this camera!
Build Quality and Design
98
User Interface and Menu System
95
Pros
Weather sealed camera body
5-axis sensor stabilization
excellent manual control oriented build quality and design
fully articulating lcd screen
interval shooting
awesome user interface/ menu systems
40MP High Res Shot Mode
incredible overall feature set
Cons
No touchscreen
could have better high ISO low light performance
autofocus could be faster
no 4k video
87
High Quality Weather Sealed M43 Mirrorless Camera
Testing and Sample Video
OM-D EM-5 Mark II – Sample Photos
I have a ton of real world sample photos and Lab Testing with a direct comparison to my 16mp Sony Nex-6 are this way >>
Real World Sample Photos
I took so many sample photos it was hard to choose what to share. So, first let's check out some Sample Photos with the OM-D EM-5 Mark II courtesy of the M.Zuiko 25mm f/1.8 lens.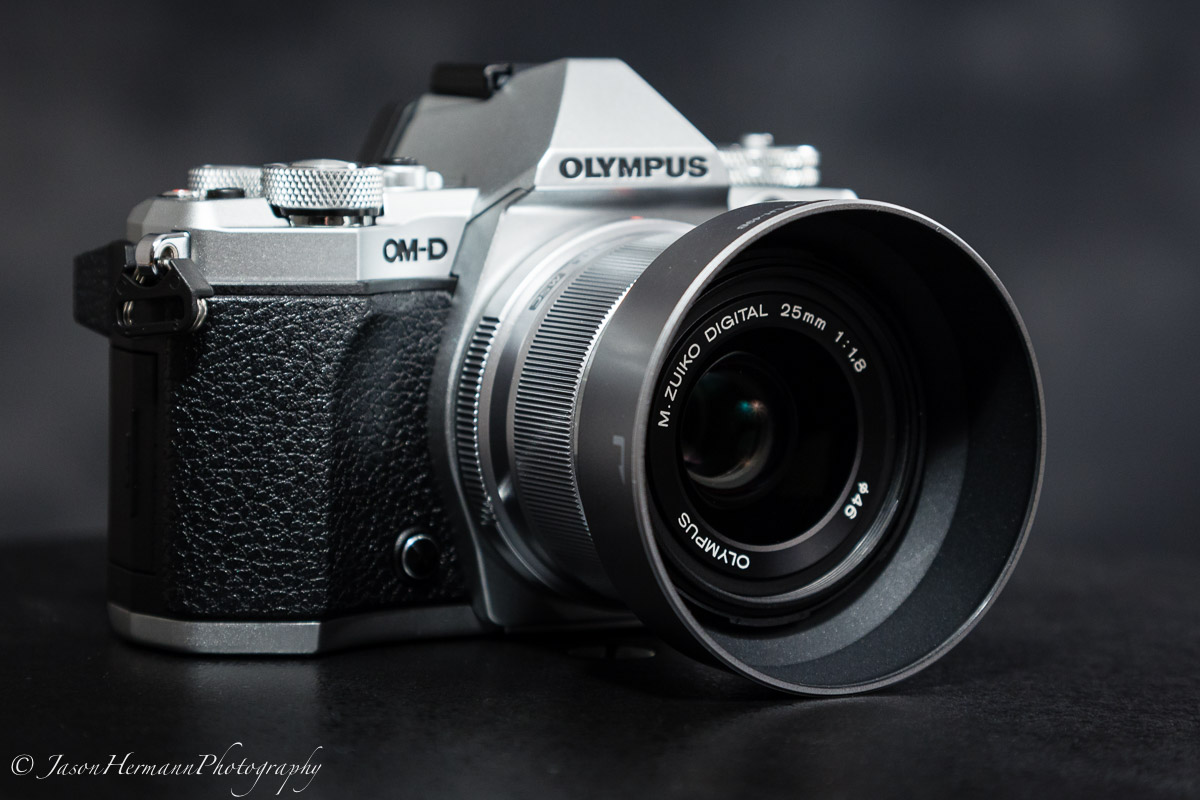 My cell phone happened to be on the table and the separation was notable.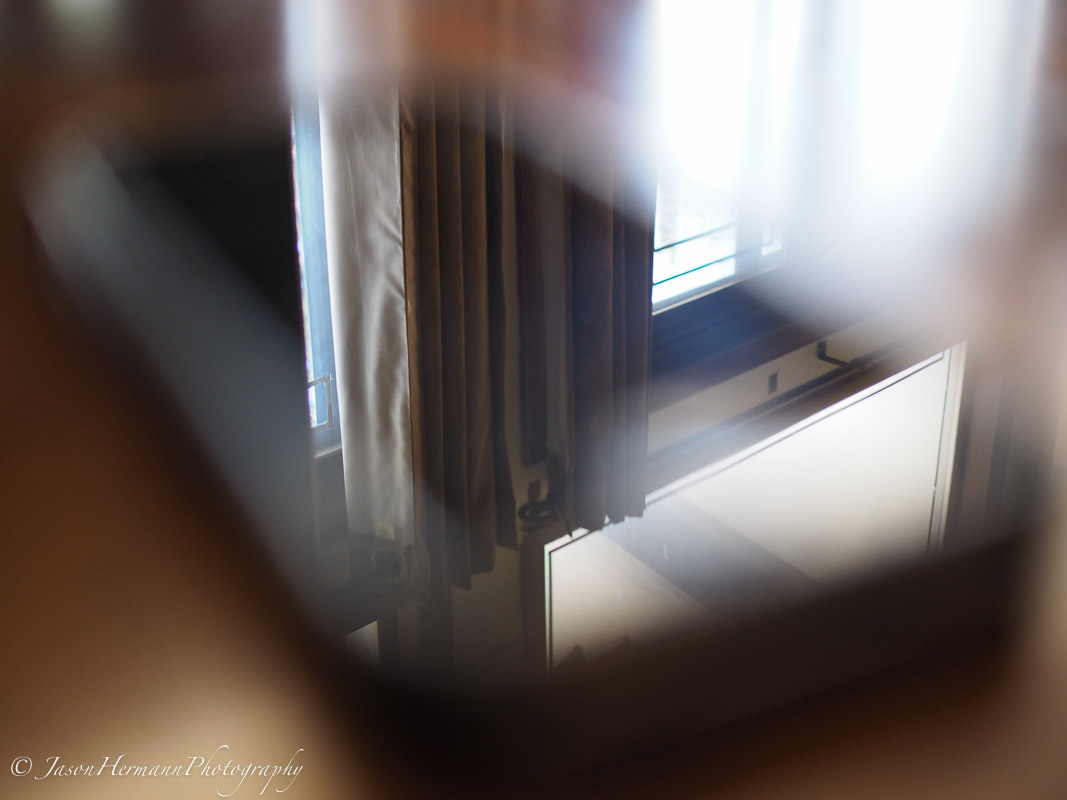 A familiar scene from my deck which helps illustrate the depth of field and lens bokeh a bit.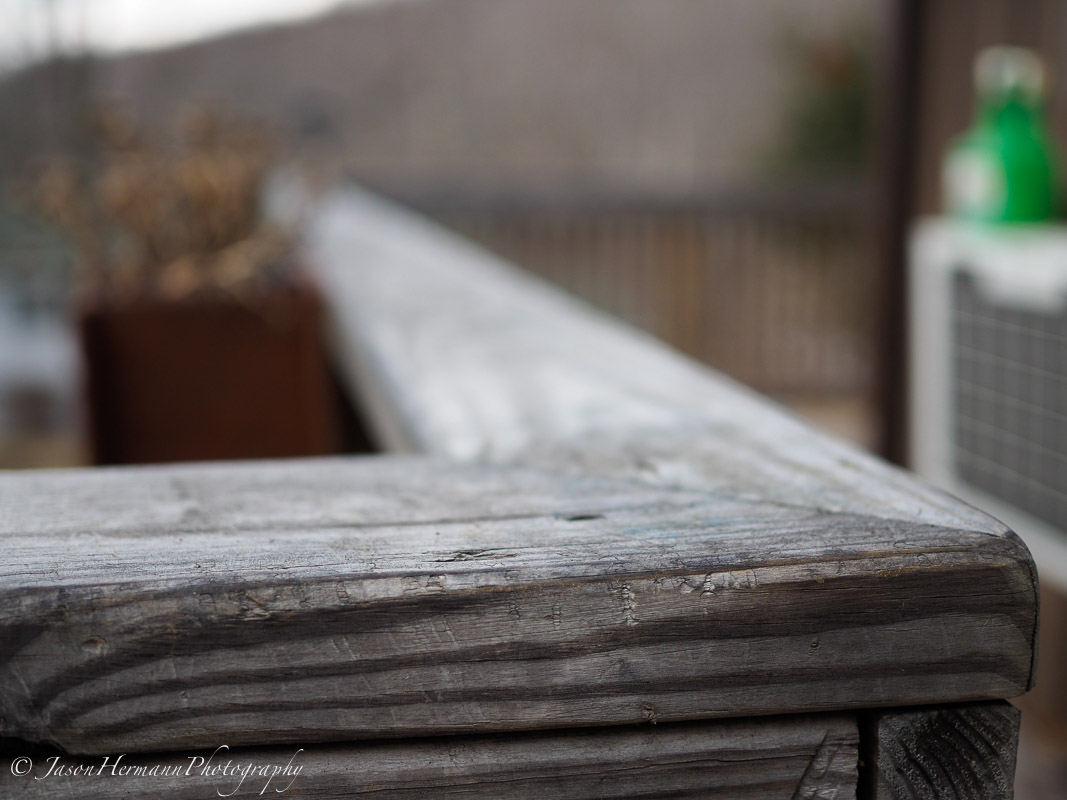 My best buddy Bones Jones on the deck and I was very happy with the output on this shot! Note the 100% crop below of the eye area.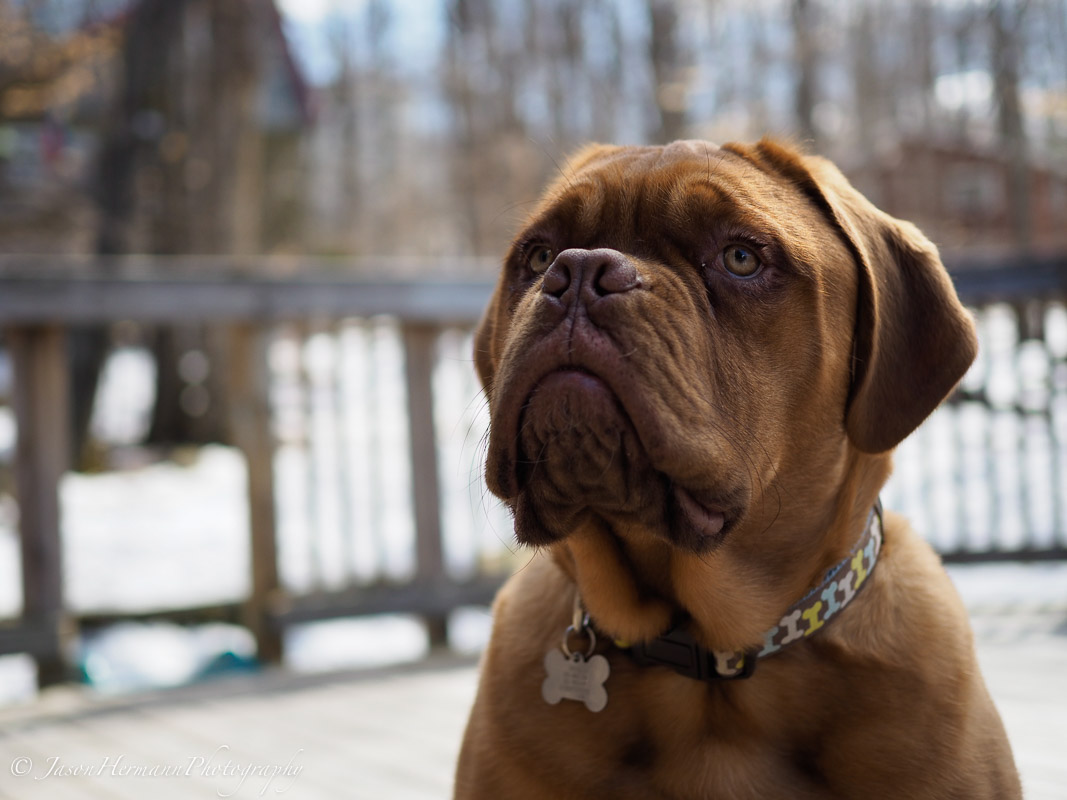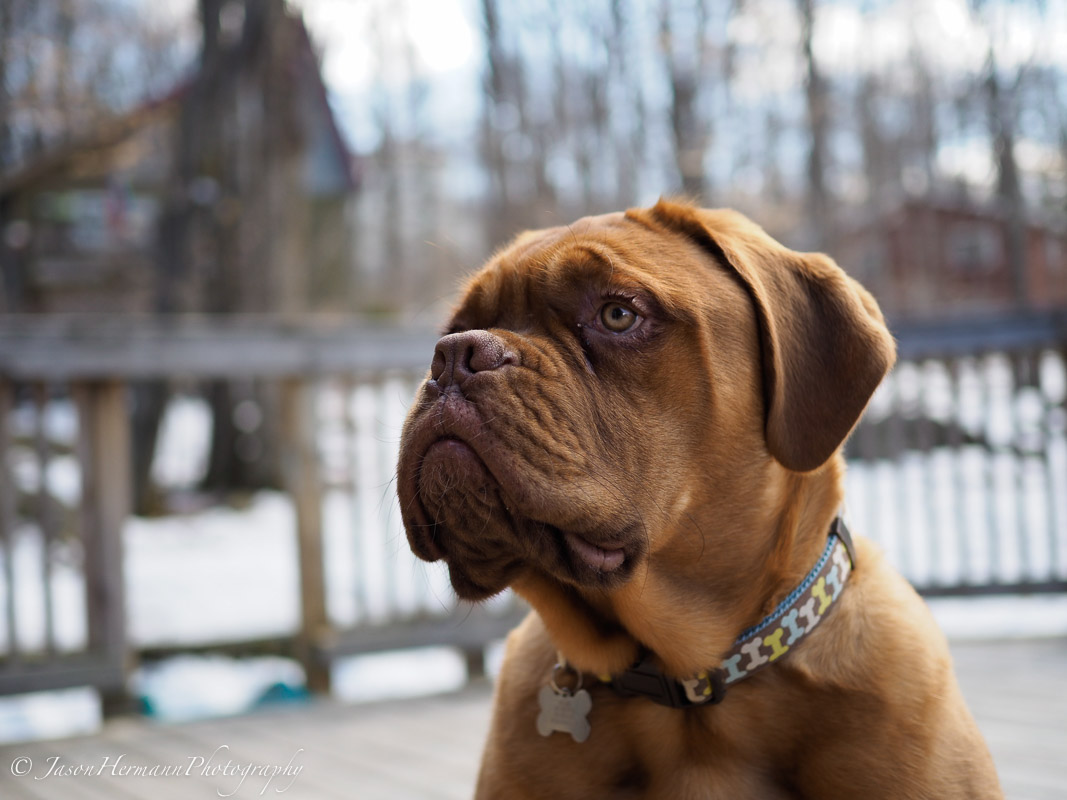 My boy Jase.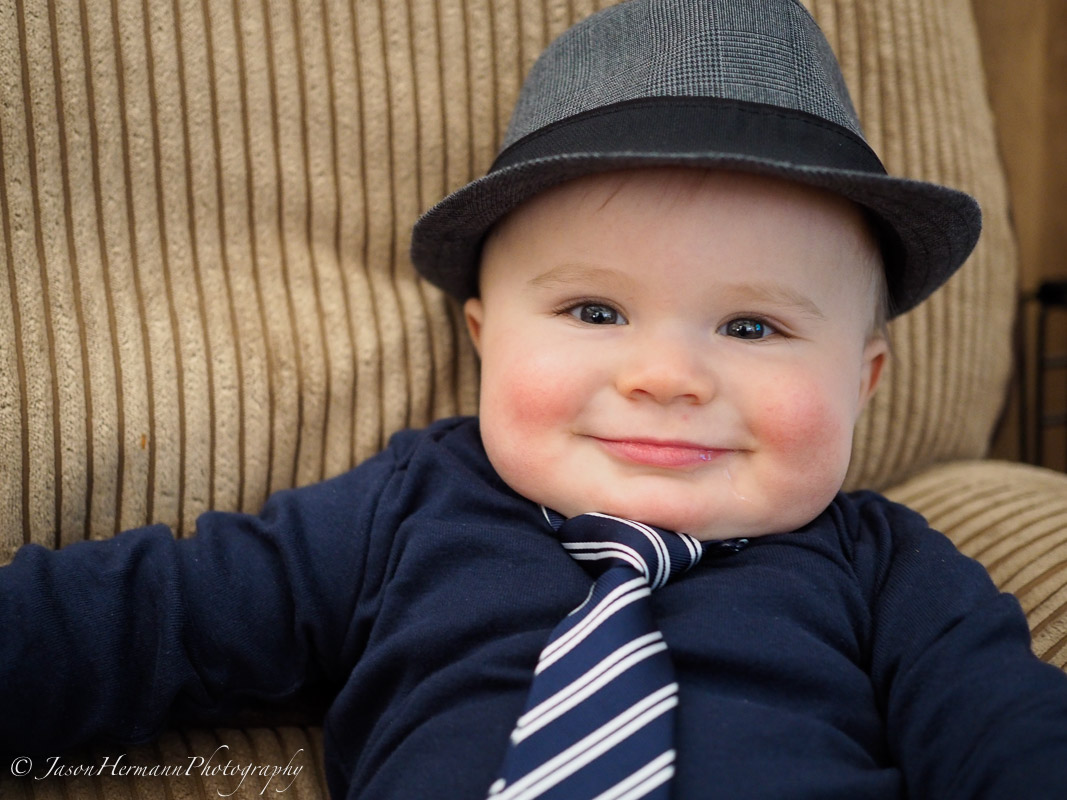 Candy anybody?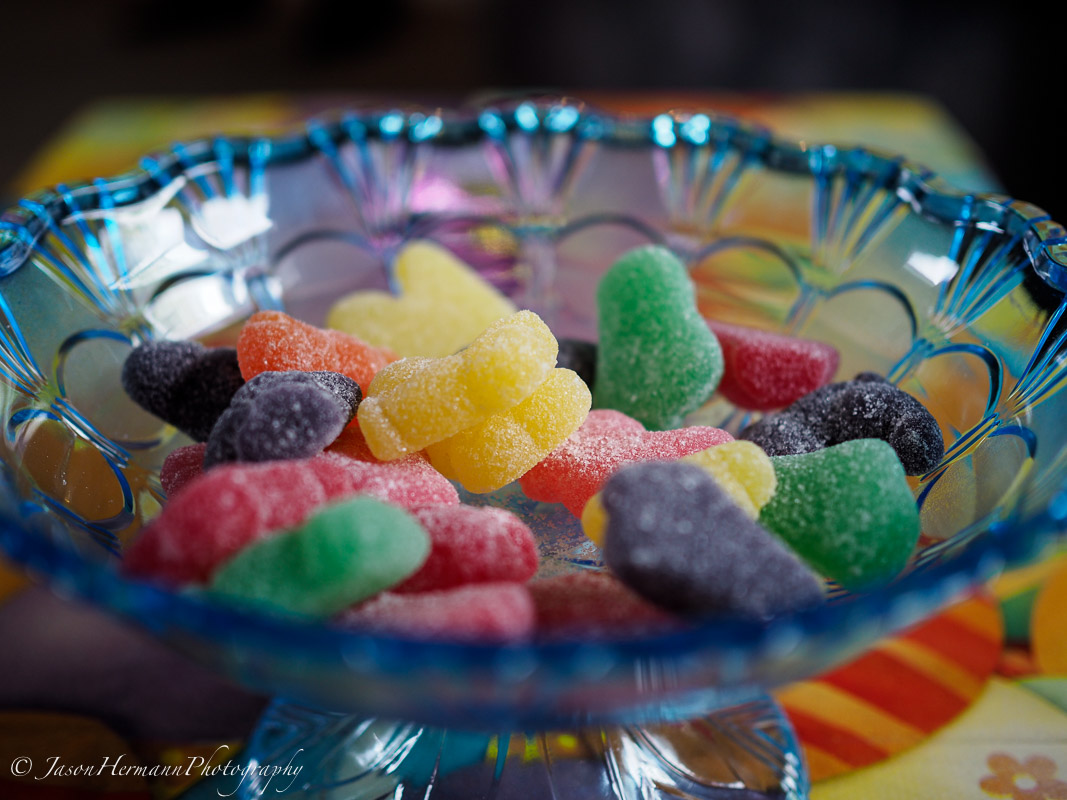 We went to a park one day while driving around and this sign offered a nice sample images scene I thought.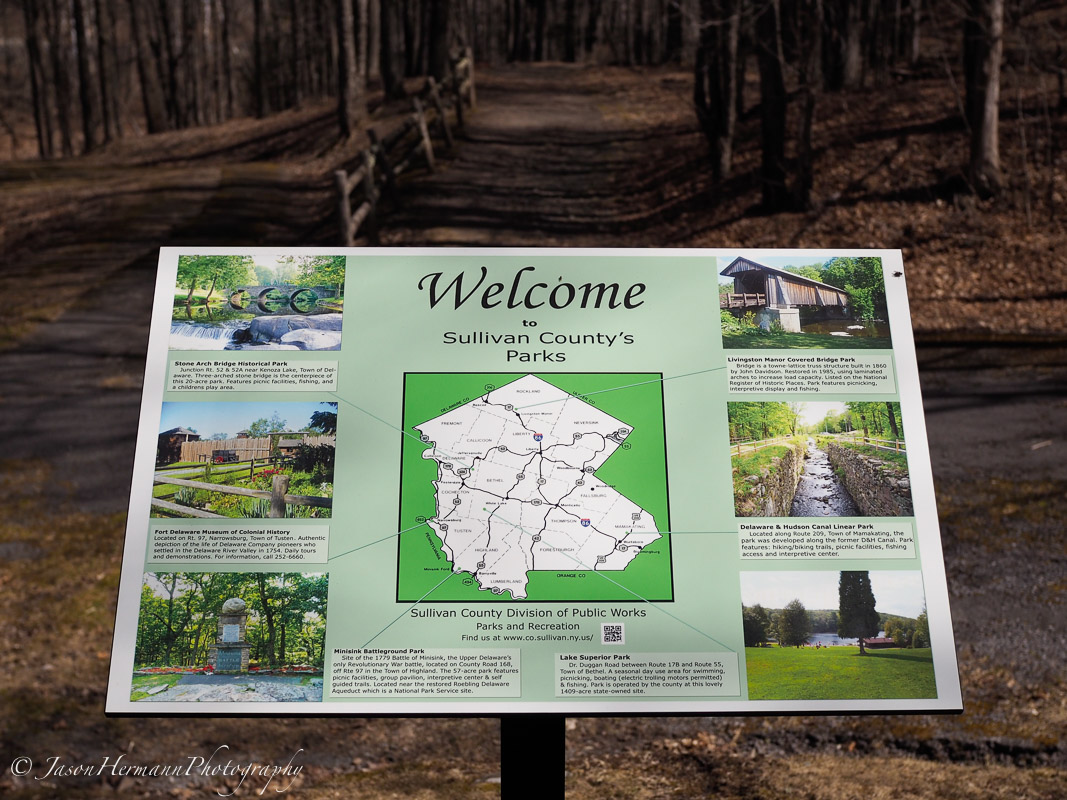 These old signs are great for checking details and I enjoy reading them as I look at whatever is around..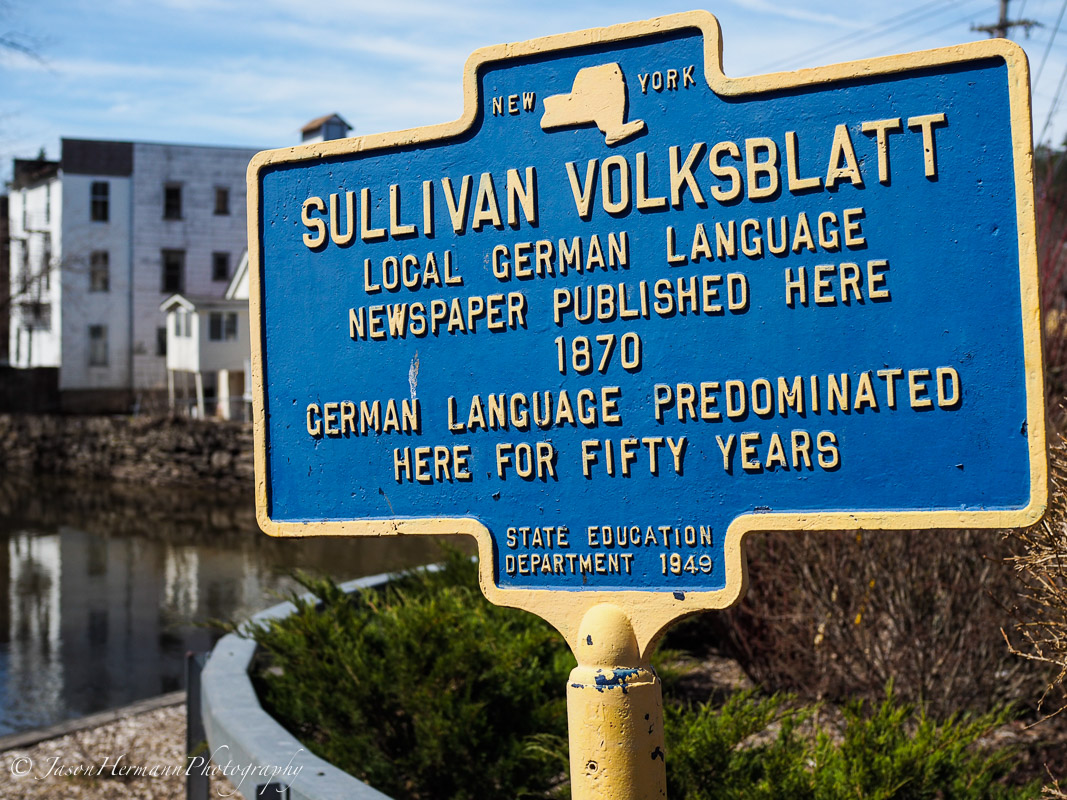 Check out the vibrant colors in the next barn shot.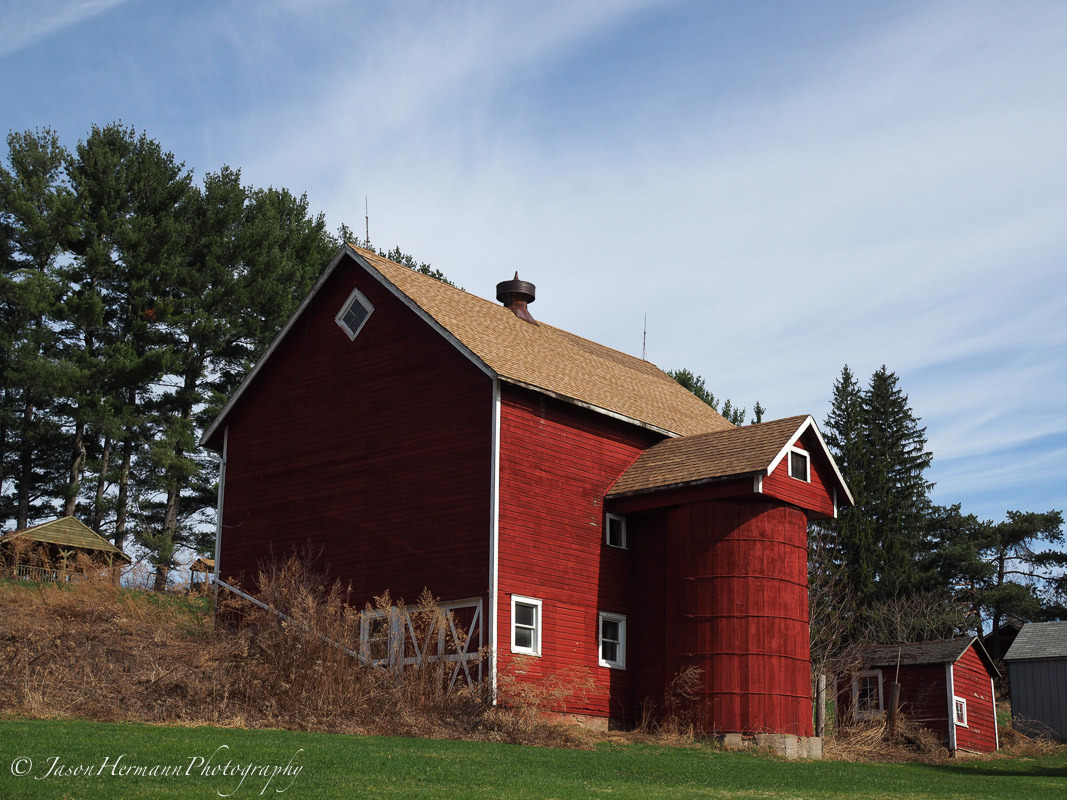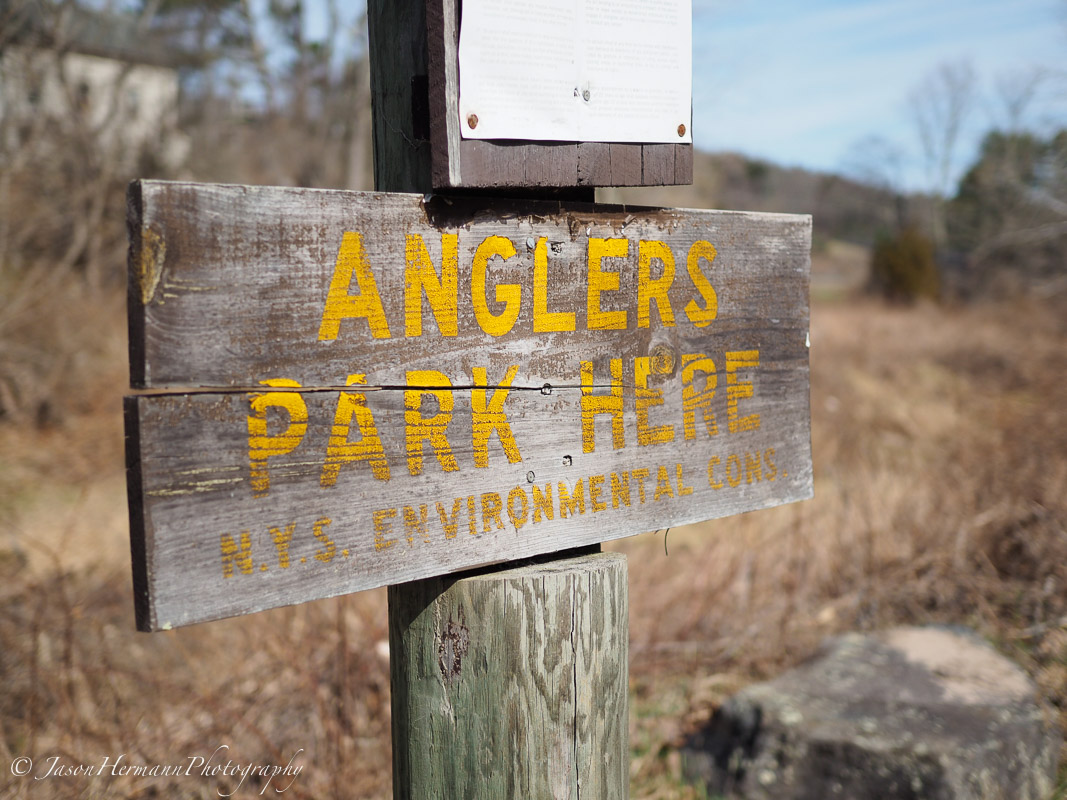 Check out this Hand-Held 1 Second Exposure! I wanted to see just how slow I could get and this one full second shot was super impressive to me. I was using rapid fire so the camera would just take shot after shot. Most of them were blurry, but this one and faster were very good.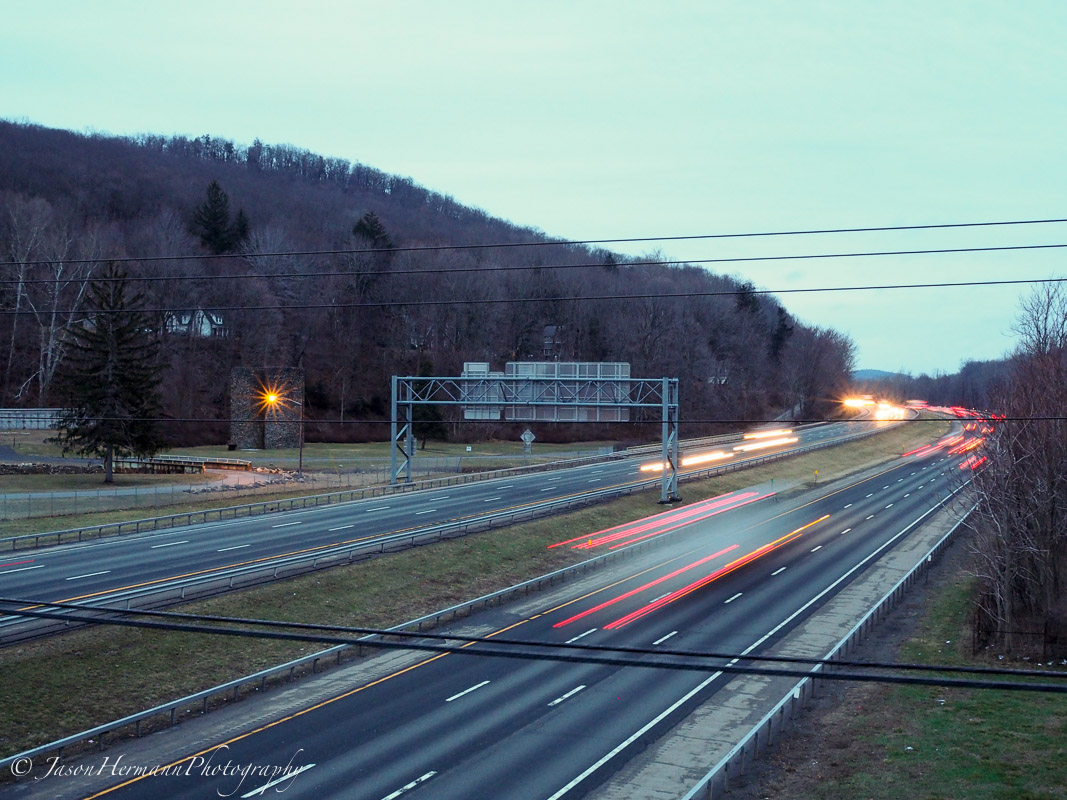 Here is a 3o second exposure of the same scene with a tri-pod.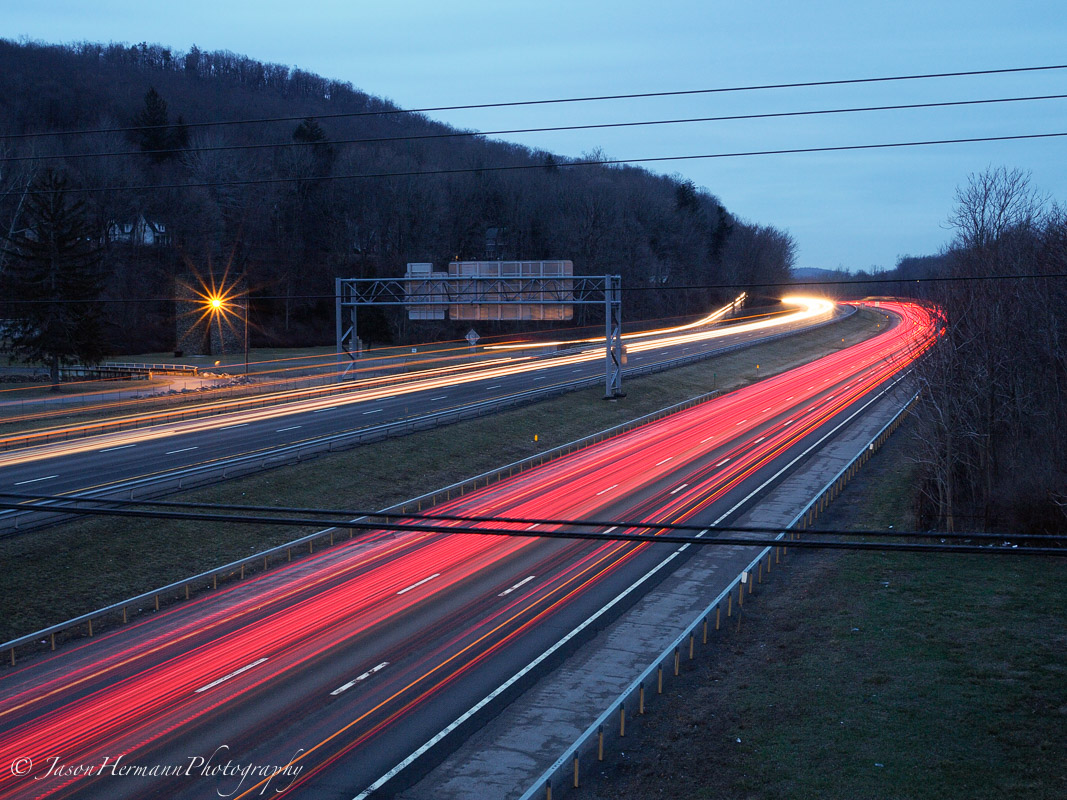 Now lets see some Sample Photos with the OM-D EM-5 Mark II courtesy of the M.ZUIKO DIGITAL ED 75-300mm f/4.8-6.7 II Lens.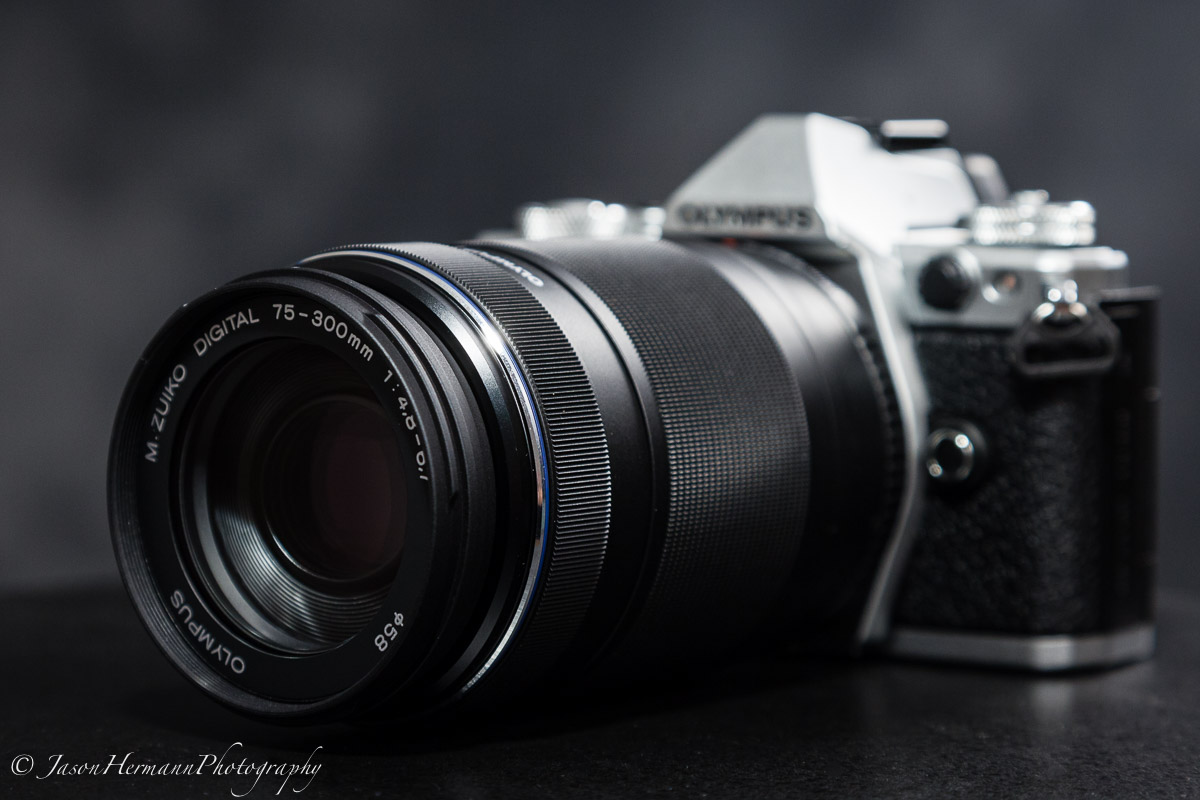 I enjoyed the insane reach that this lens offered, because for the size and weight you can't beat it! Basically, effective 150-600mm lens is what it works out to when you factor in the 2x crop factor of the sensor. This makes the lens a super zoom and killer for birding or anything else requiring extended amounts of reach. So let me show you what this lens and camera combo can do in the real world! Starting off at one of my favorite spots as of late, the Pelton Water Wheel Pump Mechanism: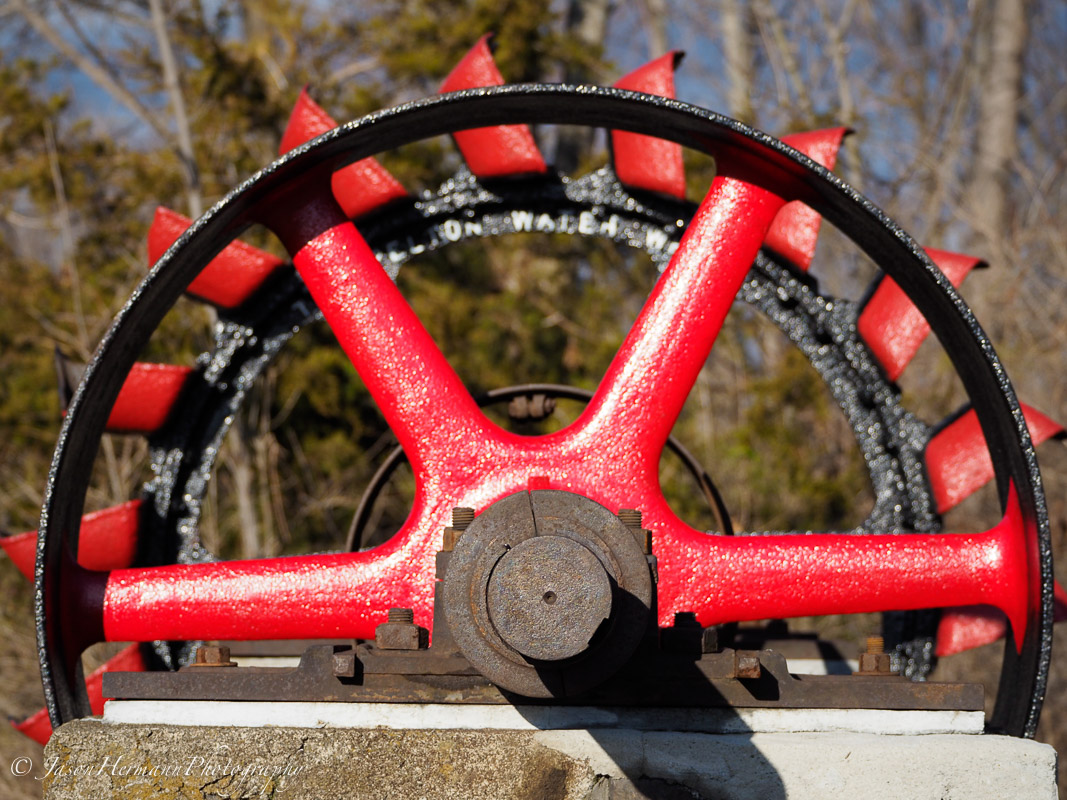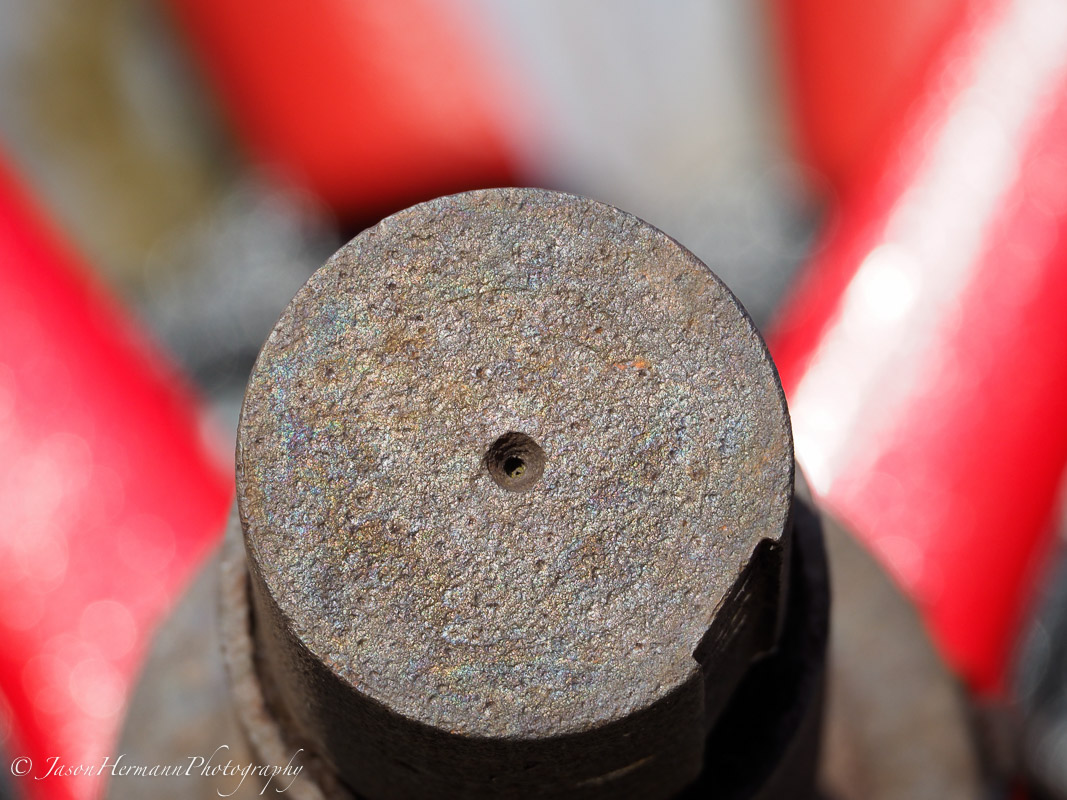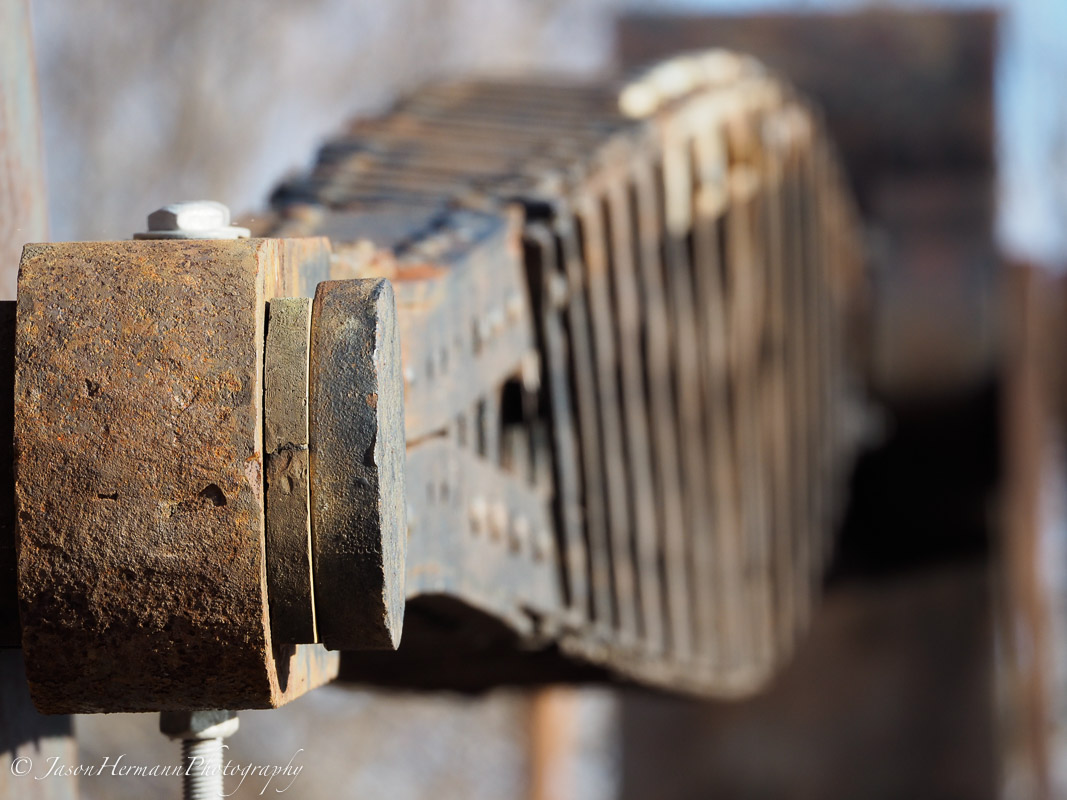 Here is a few from the deck and around the house that I thought turned out pretty decent for sample photos.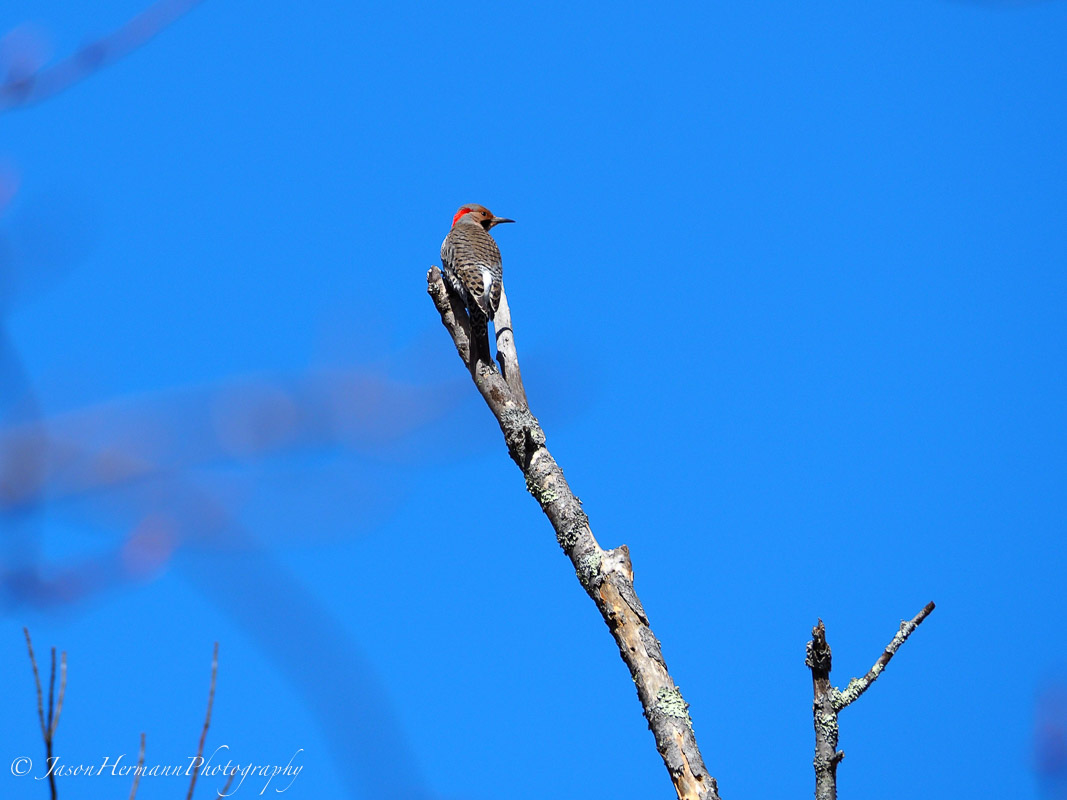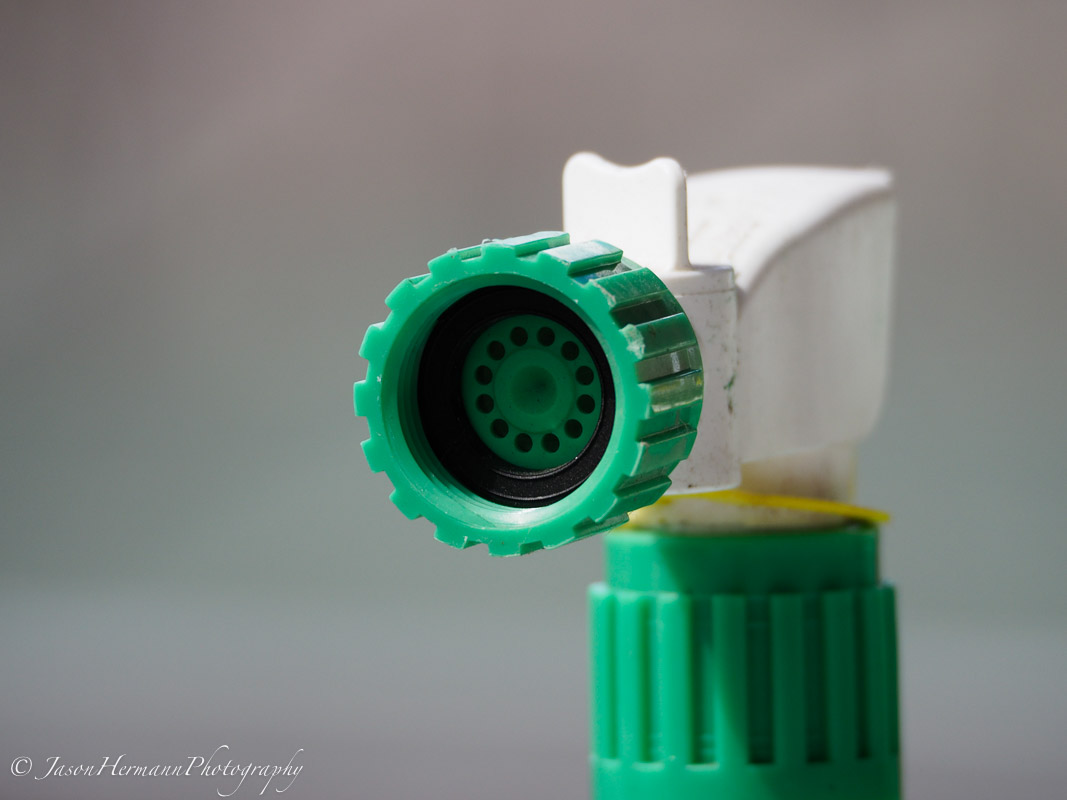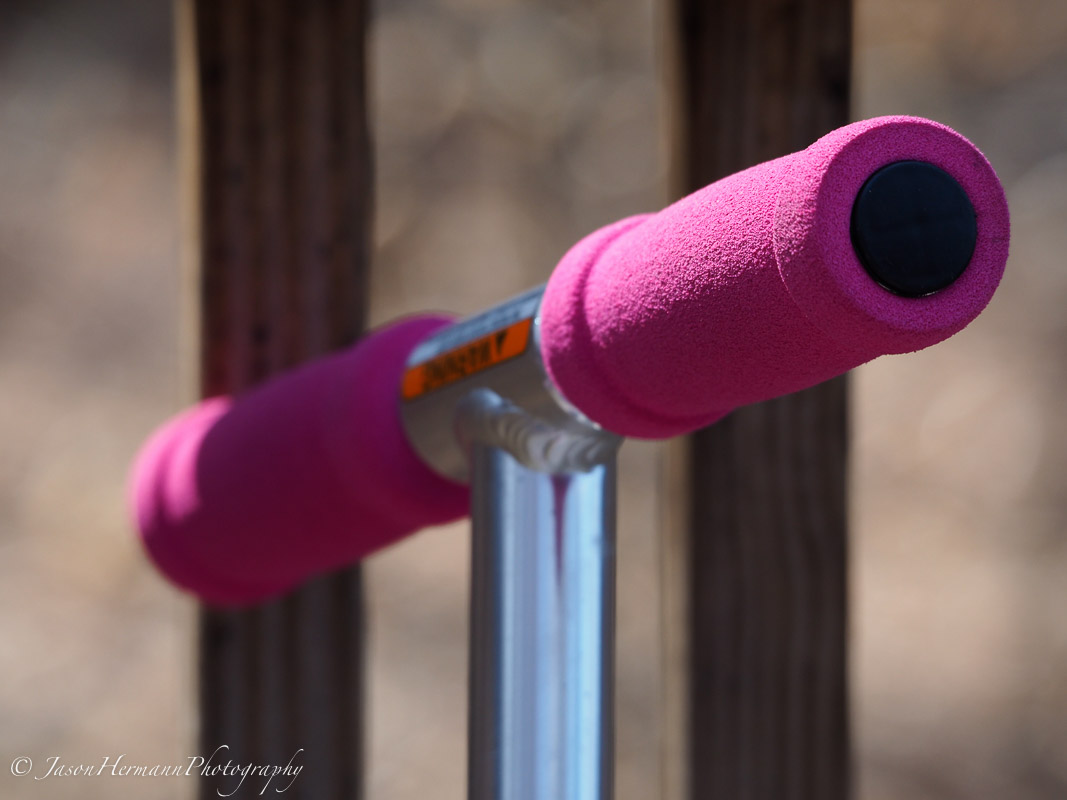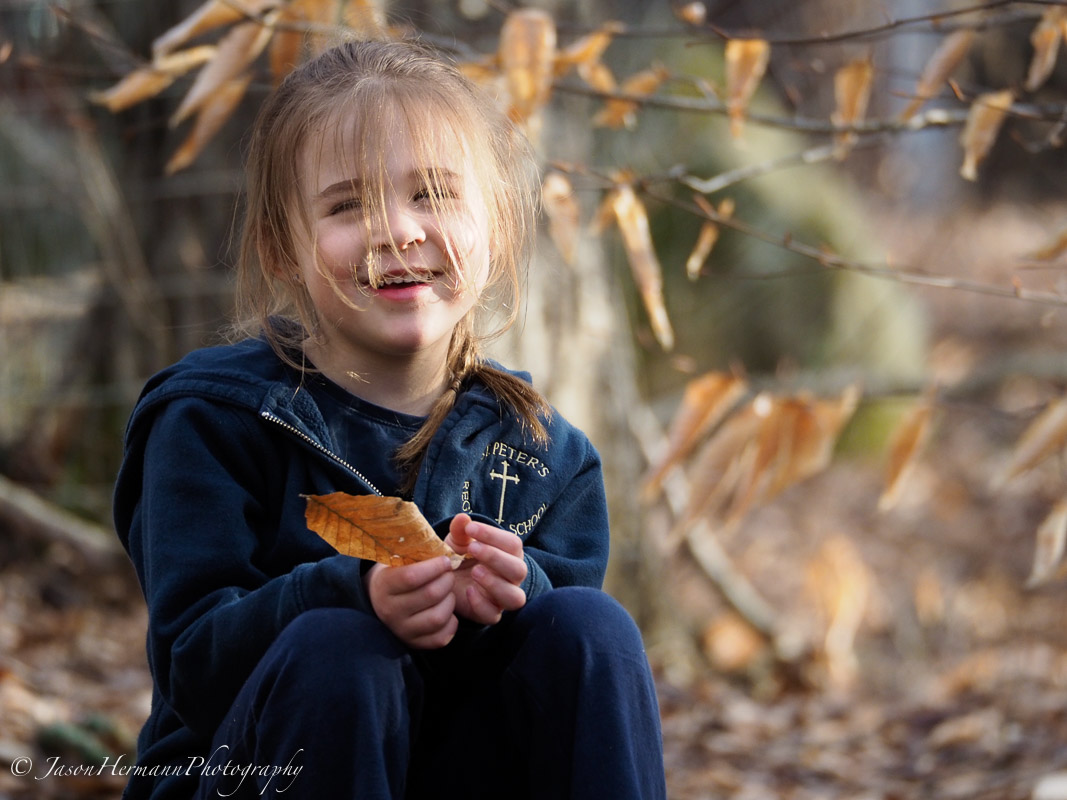 Conclusions
Would I want an Olympus OM-D EM-5 Mark II?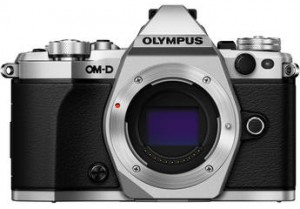 Well, the answer is ultimately no. Sensor size does matter to a degree and if I can only afford to have one or two systems, full frame will be one of them for sure. The affordable old school lenses on Ebay make the Sony full frame e-mount system a dream for anybody on a budget and willing to use manual focus. Sony E-Mount Lens Guides This Way >>
The Olympus OM-D EM-5 Mark II has so much to offer in regards build quality, technology, features, and versatility with tons of native high quality optics. This is a huge advantage over Sony and will continue to be for a long time to come. The image quality is very good, but not as good as the larger sensor Sony cameras in some cases, in my opinion. The dynamic range is also a bit less, but in the real world it's hard to tell unless pixel peeping. The depth of field is much larger when using the smaller sensor and this is purely a taste thing I suppose, but I prefer the more narrow depth produced by larger sensors. It can be harder to get a sharp shot with a larger sensor camera because of this which is worth noting and can be an advantage for the smaller sensor format.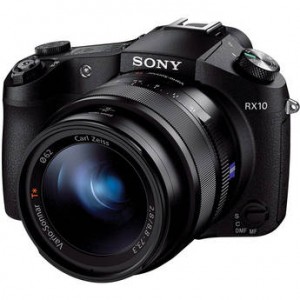 It would be nice to have a M43 system also if I could afford it. But I can't, so a large sensor point and shoot will have fill the gap. For that we have the Sony RX100 or RX10 and the IQ is so close to the M43 system, that would make more sense to me in my situation. At the end of the day, I would take either of those two cameras over the OM-D EM-5 Mark II for real world IQ and use. The versatility would be drastically reduced, but the IQ would be hard to tell and for the money? No further questions…. Just joking, it sounded good I thought 🙂
In the real world one can only have so many toys. The Olympus Mirrorless M43 system is a great option for anybody looking for the most versatile system with serious weatherproofing and all the latest technology available today packed under one hood. It has every feature you could possibly imagine which is also great for those people wanting it all. Sony doesn't even come close to offering so many features in one camera, but does have slightly better image quality due to the larger sensors.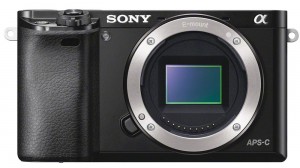 The Sony A6000 for example is half the price and offers more real world power and image quality for the money in my opinion. The A6000 does not have any of the other bells and whistles though that the OM-D offers…. You get what you pay for with all those features, but Sony decided to skip all that and just give you a camera that performs the basics really well and has top quality IQ. Vastly different camera systems in that regard. Bang for the buck, Sony wins for image quality every time. When you factor in other features and lens availability, Sony does not compare in many areas.
The Olympus OM-D EM-5 Mark II goes for $899 US and that is not exactly cheap, however you do get what you pay for in my opinion due to the killer build quality and insane amount of features the camera has. I gave the camera a lower rating on the bamg ofr the buck category simply because you can purchase the A6000 for only $448 US currently, and it beats the OM-D EM-5 Mark II in IQ and real world auto focus speed plus tracking. Therefore, the A6000 is a better bang for the buck in my opinion if you can deal with pretty much no weatherproofing, almost no manual controls, and extra features in comparison.
Clearly a give and a take, but I personally don't need or want to pay for all the bells and whistles under the sun. I totally understand folks that want all that stuff though, and for them the OM-D EM-5 Mark II could be the perfect camera in my opinion. Olympus has a very powerful mirrorless system with the most native high quality lenses available….
I really hope you got what you were looking for in this review and please feel free ask questions and/or comment below. Jay
Support Links ad Gear used for this review:
Olympus OM-D EM-5 Mark II for ~$1049 US @ BHPHoto (Click Here)

My Olympus OM-D E-M5 Mark II Review – Compared To Sony…
An Awesome Mirrorless Camera Option!
The Olympus OM-D EM-5 Mark II is a fantastic mirrorless camera solution, and you totally get what you pay for in my opinion. It has killer build quality, tons of manual controls, an insane amount of features, it's weather sealed, and has tons of high quality lens options to choose from. I highly recommend this camera!
Build Quality and Design
98
User Interface and Menu System
95
Pros
Weather sealed camera body
5-axis sensor stabilization
excellent manual control oriented build quality and design
fully articulating lcd screen
interval shooting
awesome user interface/ menu systems
40MP High Res Shot Mode
incredible overall feature set
Cons
No touchscreen
could have better high ISO low light performance
autofocus could be faster
no 4k video
87
High Quality Weather Sealed M43 Mirrorless Camera