In this beginner oriented video tutorial I will go over Slow Motion Video, or High Frame Rate Mode (HFR) as Sony calls it, using the Sony RX100 VI. I will also show some examples of what the camera can do in the real world using the HFR feature at various frame rates. My Full RX100 VI Review is Here >>
This tutorial will also work for the Sony RX100 VA which I recently reviewed here >>
Some people might think the HFR Mode (Slow-Mo feature) is just a bull crap feature and no big deal, but I totally disagree. The "camera" is nothing more than a tool to help you capture moments. At the end of the day, that is all it is. The more powerful the tool, theoretically, the better it is.
Now, have you ever watched a child blow bubbles? Well try capturing that in slow motion and then watching it. It's pure magic! The tool allowed you to capture something and then view it in a way that we as humans are not able to do in real time by nature. The tool (camera) allows us to experience these types of moments in another dimension called slow-motion, and that is amazing power!!
Pro Tip: The better the light, the better the slow-mo footage will be. The camera shutter speed needs to match the frame http://sicaksexhatlari.xyz rate, so if the light is low, the ISO will need to be very high in order to film at whatever frame rate you are using. Keep this in mind, and your slow-mo footage will look it's very best by utilizing the lowest ISO value possible. The higher the ISO, the more noisy the footage will look.
Thanks for watching, and be sure to ask questions or comment below as always….
Sony RX100 VI – Slow Motion Video, High Frame Rate Mode, HFR
Detailed HFR Mode Options From the Manual:
Link to High Frame Rate Mode in the Manual >>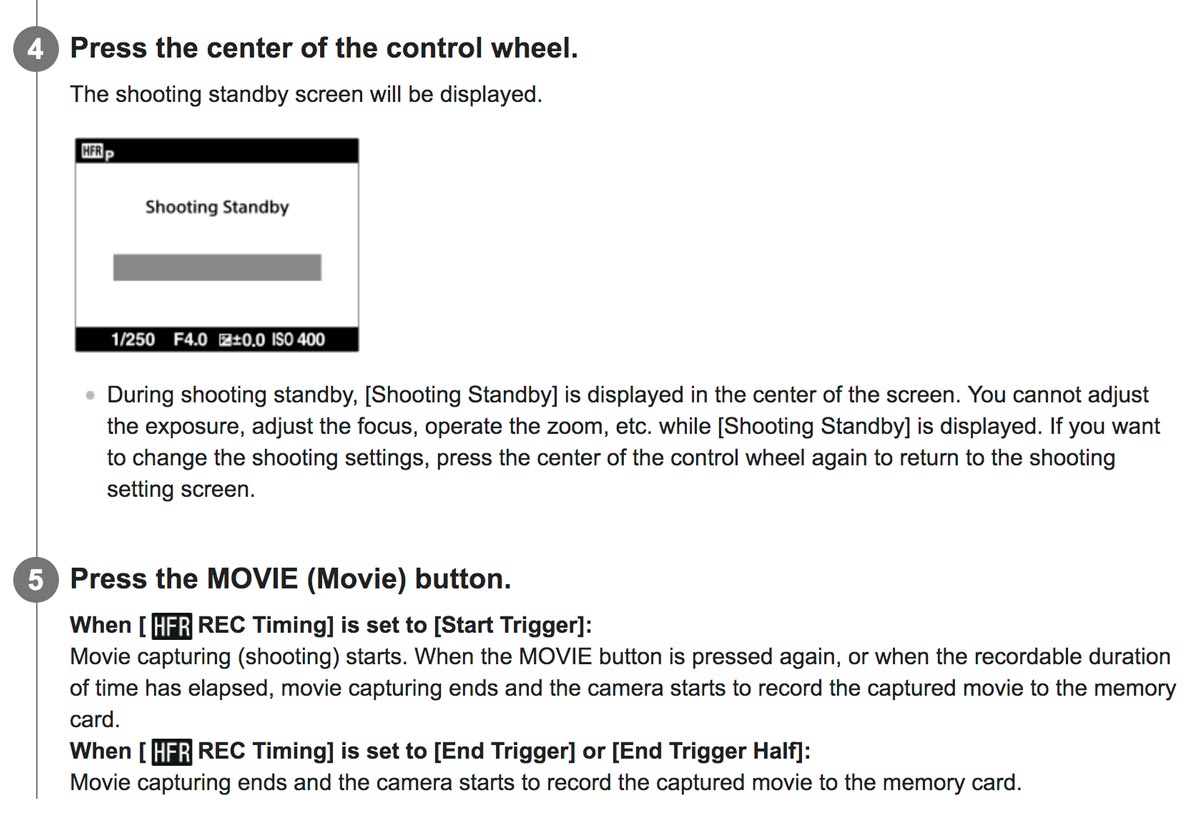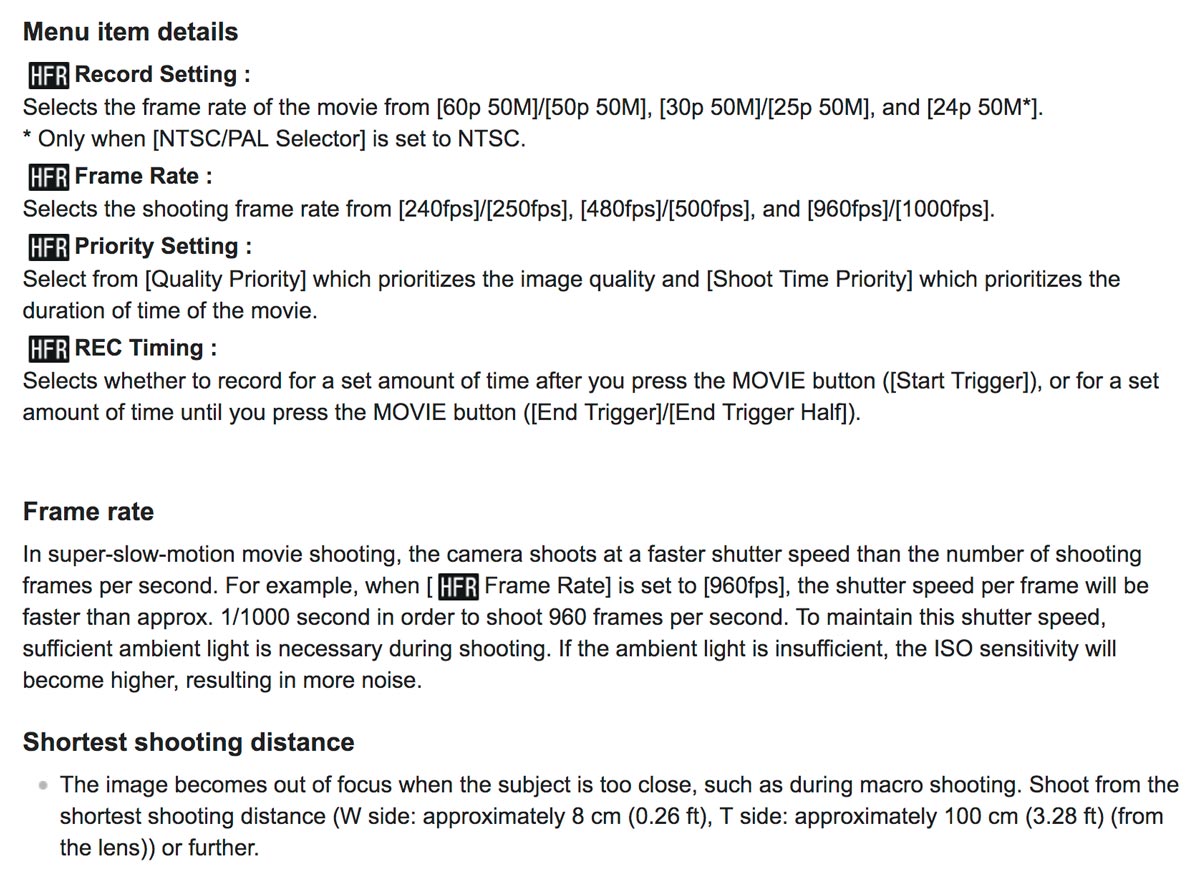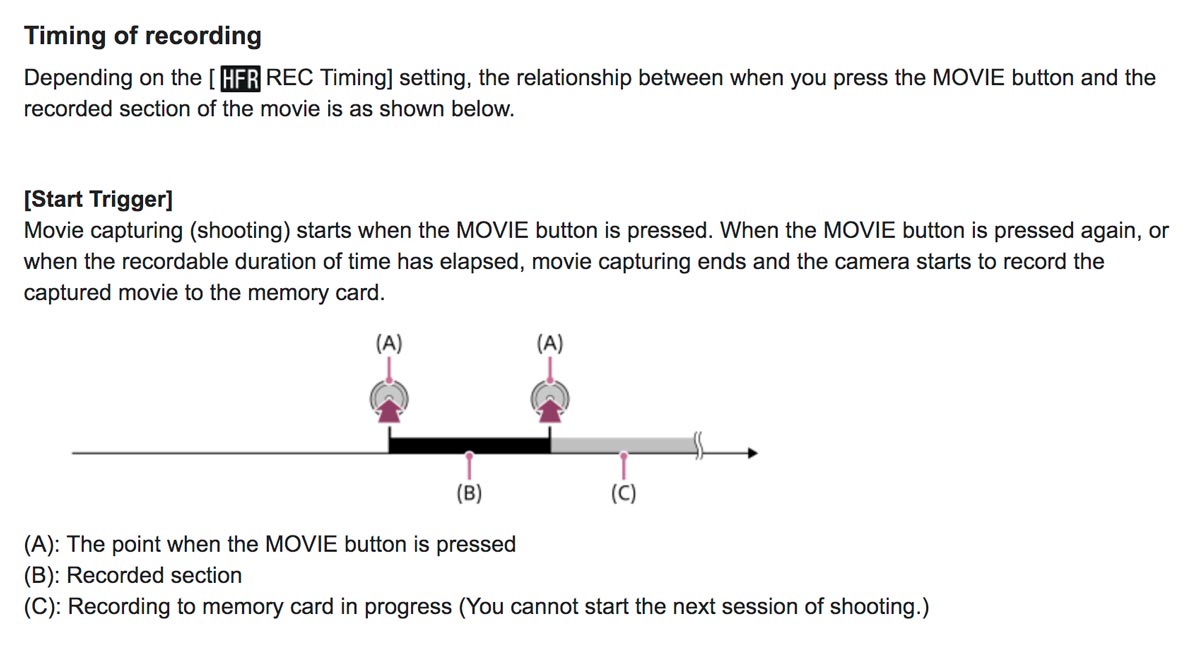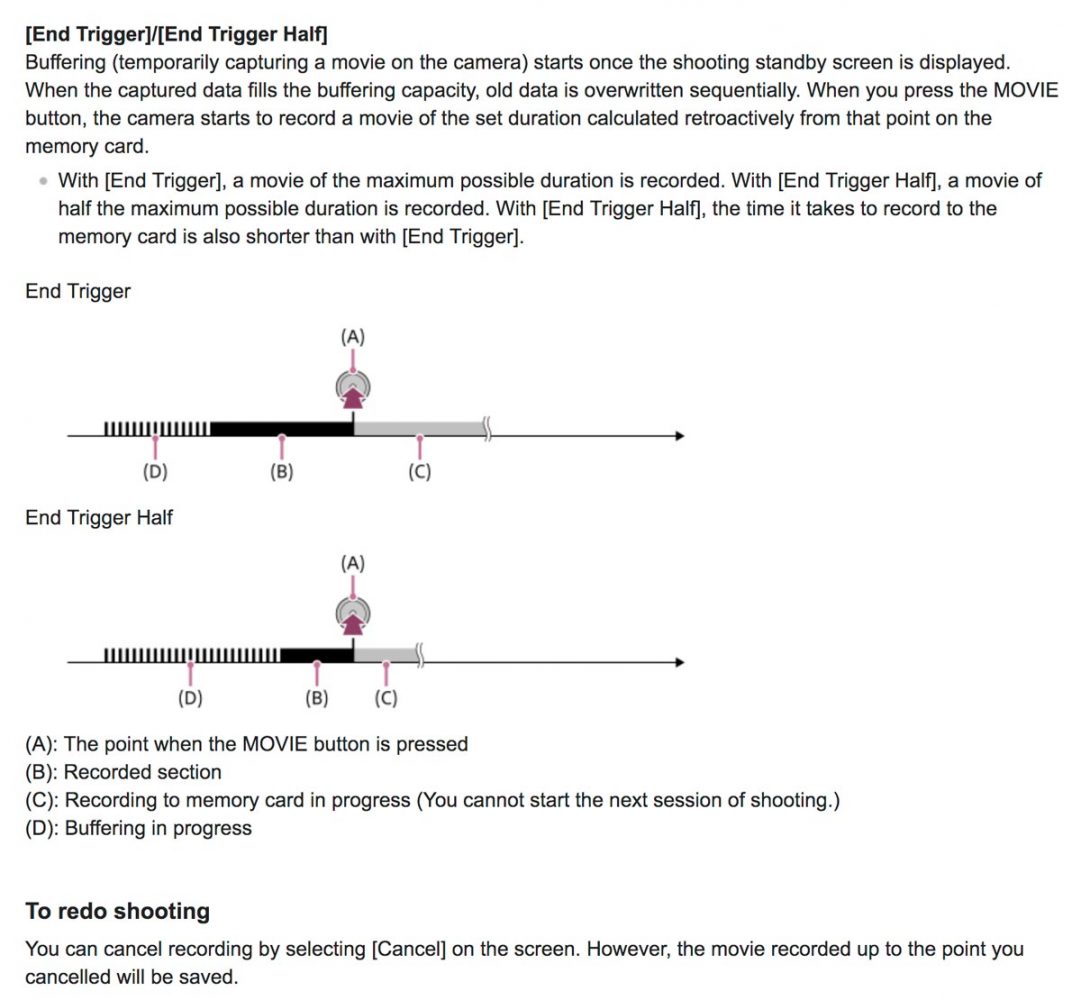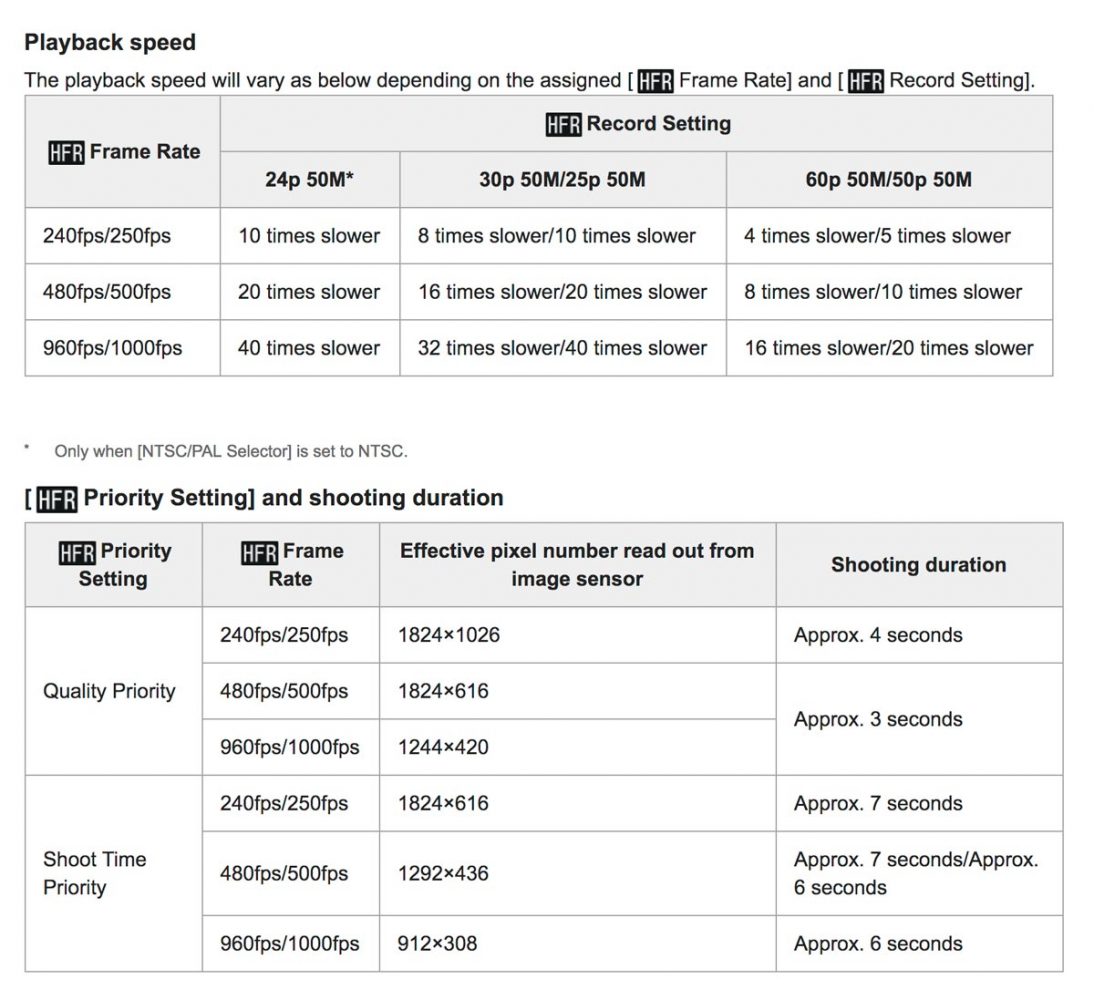 Sony RX100 VI for $1198 @ BHPhoto >>
Sony RX100 VA for $998 @ BHPhoto >>
Sony RX100 IV for $798 @ BHPhoto >>
Sony RX100 Grip for $13.95 @ BHPhoto >>
Recommended Memory Cards @ BHPhoto >>
Recommend Tri-pods for RX100 Cameras @ BHPhoto >>
Small Camera bags for RX100 Cameras @ BHPhoto >>
More Relevant Sony How-To Videos:
Sony RX100 VA and VI – Beginners Guide >>
Sports Photography Camera Settings: https://youtu.be/jHm2viW2cgs
Drive Modes, Self-timer, & Bracket Settings: https://youtu.be/m8hGFNEcVrs
Recording Video & Movie Mode Settings Explained: https://youtu.be/ozvV5e31p3I
Creative Modes & Picture Effects Explained: https://youtu.be/T6Wj_-5B368
Focus Area & Focus Modes: https://youtu.be/rJ5vnpgbdSQ
More Focus Settings – Pre-AF, Eye-AF, Back Button Focus, and More: https://youtu.be/7-0FjKWBCoA
Metering Modes Explained: https://youtu.be/TeyQvs2y4MY

Fallow Me:
Twitter: https://twitter.com/SonyAlphaLab
Facebook: https://www.facebook.com/SonyAlphaLab-194172500645360/
Shopping @ BHPhoto: https://bhpho.to/2BlHjOl
Shopping @ Amazon: http://amzn.to/2ikI5DQ
Tip Jar: https://www.paypal.me/SonyAlphaLab
Patreon Fan Support Page: https://www.patreon.com/SonyAlphaLab

Thanks again,
Jay