So the New Sony FE 16-35mm f/2.8 GM Lens is proving to be absolutely killer based on the latest reviews I just rounded up for you guys! Dig in to these reviews and be sure to let me know what you think 😉
I plan on reviewing the FE 16-35mm f/2.8 GM Lens and FE 100-400mm GM OSS Lens asap, but I committed to reviewing the Sony A99 II first for those loyal DSLR users that have been left hanging for far to long…
Speaking of my upcoming Sony A99 II Review, please let me know what lenses and accessories you would like me to use!! I plan on creating articles just like I did with the Sony A9 as I use the gear for a few weeks.
After the A99 II review cycle is completed, I plan on reviewing the Sony FE 16-35mm f/2.8 GM Lens and FE 100-400mm GM OSS Lens. That is a few weeks away however, so that might change…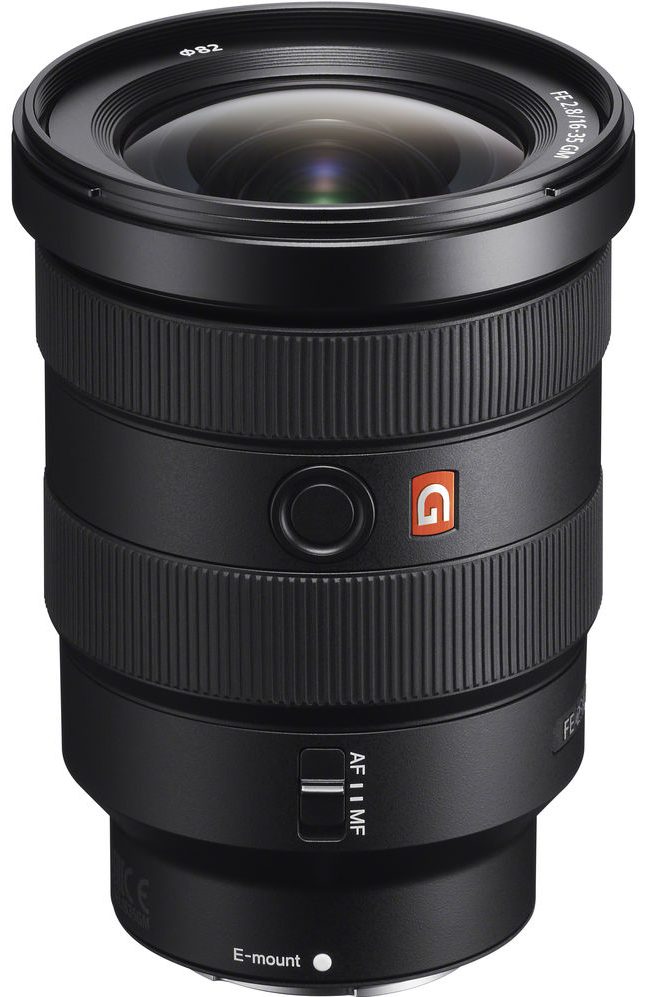 Sony FE 16-35mm f/2.8 GM Lens Reviews Worth Checking Out!
The New Sony FE 16-35mm f/2.8 GM Lens goes for $2198 US, which is far from cheap, but based on the reviews and sample photos I've seen so far, it looks like killer optical solution for your ultra wide angle perspective needs!
Full Sony FE 16-35mm f/2.8 GM Lens Breakdown This Way >>

Key Features:
E-Mount Lens/Full-Frame Format
Aperture Range: f/2.8 to f/22
Two Extra-Low Dispersion Elements
Three Aspherical and Two XA Elements
Nano AR Coating and Fluorine Coating
Direct Drive Super Sonic Wave AF Motors
Focus Hold Button; AF/MF Switch
Dust and Moisture-Resistant Construction
Eleven-Blade Circular Diaphragm
82mm front filter thread
Weight = 1.50 lb (680 g)
Price = $2198 US
Courtesy of Max Yuryev

An awesome FE 16-35mm f/2.8 GM Lens Review courtesy of Chad Wadsworth

Another excellent FE 16-35mm f/2.8 GM Lens review with awesome sample photos Courtesy of Colby Brown Photography

A very nice FE 16-35mm f/2.8 GM Lens Field Test style review courtesy of Imaging-Resource…

This is a short article, but it compares the 3 ultra wide-angle lenses with some sample photos which is very helpful for those in the market not knowing which lens is best for them… Courtesy of LensRentals

In this video courtesy of Jasen Henry, we get some real world video footage using the Sony FE 16-35mm f/2.8 GM Lens and Sony A7r II. Plus more!

So the F/4 version of this Sony lens is absolutely killer I think, and apparently the f/2.8 version is even better!
However, the fact the f/4 version is so much cheaper and offers OSS, makes it totally worth considering! Unless you absolutely need that extra speed for Astro Photography or other super low light work… Be sure to check out my review of the f/4 version to see if it's up to meeting your needs and the Sony FE 16-35mm f/4 OSS ZA Lens is currently on sale for $1298 @ BHPhoto
Closing Remarks
The rest of the reviews I found are all just first looks, initial testing, and unboxing videos… However, stay tuned for more reviews as the come out and I will update this article accordingly, just like these popular articles I continue to update:
Also, be sure to check out my Sony E-Mount Lens Guide This way >>

Thanks for checking in guys and have a wonderful day!
Jay