Hey everybody and welcome to SonyAlphaLab!! Today I'm going to share some more Nex-6 Sample Photos I took yesterday using the Canon 135mm f/2 L Lens and Fotodiox Lens adapter. This time I was shooting Wide Open @ f/2, and the results are worth sharing I think 😉 Something about that super narrow depth of field and buttery bokeh just mesmerized me and I can't get enough. Hopefully you will like the photos as well. I Shot Raw and developed these a bit in Lightroom 4 to give them some punch and drama. More on Developing Sony Raw Files in Lightroom Here >>
I also made a really quick HD video with the Nex-6 why I was at the gas station yesterday filling up.  I had the 135mm lens mounted @ f/2. I basically fooled around with the depth of filed a bit and really just wanted to illustrate what can be done with a really high quality lens mounted to the Sony Nex-6. Think Cinematography!! I really want to try to make a short film, but I have no clue where to begin. Any ideas??
Lastly, I have a ton of Black Friday Deals that you really want to check out if your in the market for Holiday gifts, or just want to take advantage of the deals going on!! I found all the killer deals and you will find them below, and if any more deals come my way I will add it ASAP, so check back often.
Sony Nex-6 Sample Photos Using the Fotodiox Lens Adapter and Canon EF 135mm f/2 L Lens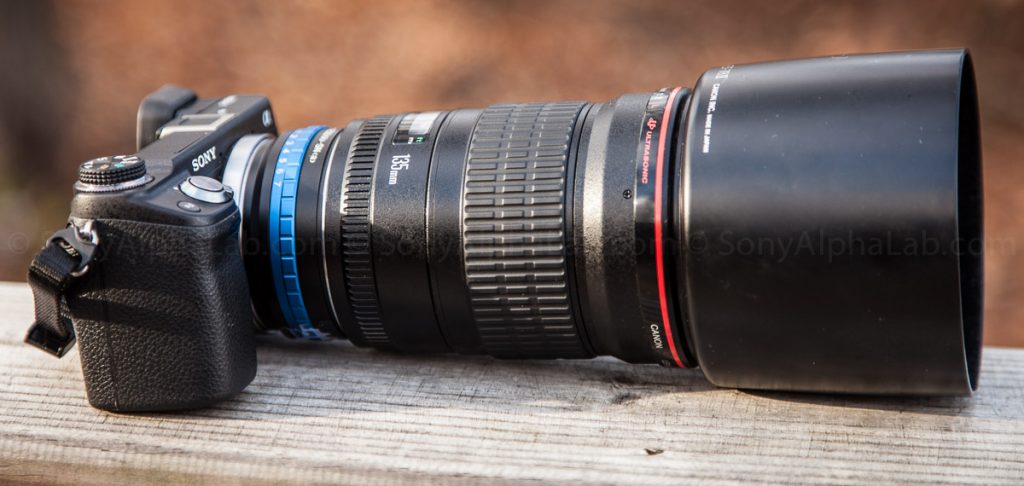 When shooting Raw with the Sony Nex-6, you get an information packed file that Adobe Lightroom can manipulate hardcore!! Highlight and shadow detail is all recoverable even when it looks blow out. The colors are also way more natural looking as the Sony Jpegs really have the saturation jacked up. I also like sharpening the images my self, because the Sony Jpegs are bit over sharpened right off the camera with default settings. Developing Raw files can take time though, so often shooting Jpeg is convenient for time savings. You can also choose different presets for your jpeg images and change the settings to boot. More on this later when I create some video tutorials on the Nex-6 menus and stuff 😉
Be sure to Click on these Photos for the Full 1200px Gallery Style Versions!!
Closing Remarks:
That is about it for now, but please have a great Thanksgiving everybody 🙂
Jay