At the time of this article Sony recently announced the New FE 100-400mm f/4.5-5.6 GM OSS Lens which was one of the last critical lenses needed for the full frame E-mount Pro GM lens series. Clearly many more lenses are still needed, but this one was critical to pro users in the areas of sports and wildlife telephoto photography in particular.
See all the currently available E-Mount lenses in my Guides Here >>
In this article I did a round up of all the quality Sony FE 100-400mm f/4.5-5.6 GM OSS Lens that are currently out. So, for those that just need to see more and want to know every detail about this lens, this article is for you!!
First I provided the Breakdown, then if you scroll down you will see all the quality reviews linked up and so fourth…
FE 100-400mm GM OSS Lens –
Quick Breakdown
Oh yeah, I have been waiting for this lens to come out for a very long time. The FE 70-300mm G lens is a great alternative option, but the FE 100-400mm f/4.5-5.6 GM OSS Lens is a pro must have unit that is finally here.
I'm looking forward to testing it out, and based on the G Master badge, I can assume it will be killer! All the other GM lenses I have tested so far have held up to the hype in my opinion… In particular the Sony FE 24-70mm f/2.8 GM lens which is just incredible as you can clearly see in all my recent Sony A9 articles with sample photos.. Additionally the FE 85mm f/1.4 GM Lens which I reviewed Here >>
Key Features:
E-Mount Lens/Full-Frame Format
Aperture Range: f/4.5-5.6 to f/32-40
One Super ED Element and Two ED Elements
22 Lens Elements in 16 Groups
Nano AR Coating and Fluorine Coating
Direct Drive

SSM

Focus System
Optical SteadyShot Image Stabilization
Zoom Torque Adjustment Ring
Internal Focus, Focus Range Limiter
Dust and Moisture-Resistant Construction
Nine-Blade Circular Diaphragm
77mm filter thread
Removable tri-pod collar
Compatible with Teleconverters
Minimum Focus distance =

3.22 feet

Weight =

49.21 oz (1395 g)

Price = $2498 US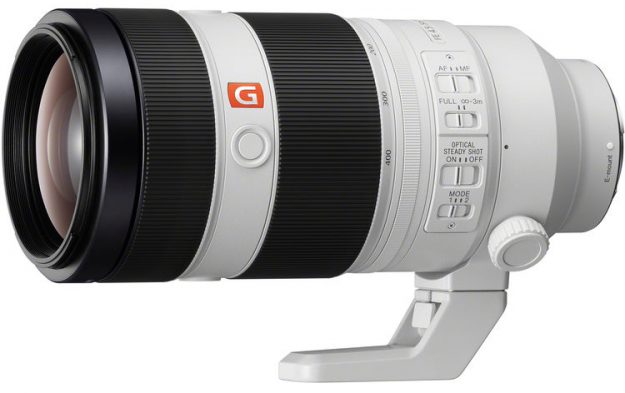 Lens Feature Breakdown details below courtesy of BHPhoto:
Targeting sports, wildlife, and action shooters, this FE 100-400mm f/4.5-5.6 GM OSS Lens from Sony will satisfy many photographers and videographers who are looking for a bit of extra reach with their full-frame E-mount camera. As a member of the G Master line, it is designed for outstanding resolution and sharpness with minimal aberrations, something assisted by the implementation of one Super ED and two ED elements as well as a Nano AR coating. It also features a relatively compact size through the use of an f/4.5-5.6 maximum aperture range, and it is equipped with both a Direct Drive SSM autofocus system as Optical SteadyShot image stabilization for outstanding performance at all focal lengths.
The lens features numerous other settings and controls for making operation smooth and intuitive for a variety of shooting styles. This includes a zoom torque adjustment ring that lets users dial in the stiffness of the zoom mechanism. It also has an internal focus system with a minimum focus distance of just 3.22′ as well as focus range limiter switch for faster focusing. Other physical controls and options include multiple customizable focus hold buttons, an AF/MF switch, and a removable and rotatable tripod mount. Additionally, it has a dust- and weather-resistant construction and a nine-blade circular diaphragm.
– As part of Sony's esteemed G Master series, this lens is designed to achieve notably high resolution and sharpness through the correction of a wide variety of spherical and chromatic aberrations. Additionally, these lenses feature robust and intuitive-to-handle physical designs to benefit both photography and cine applications.
– A far-reaching telephoto zoom designed for full-frame E-mount mirrorless cameras, this 100-400mm lens is also compatible with APS-C models where it provides a 150-600mm equivalent focal length range.
– A maximum aperture range of f/4.5-5.6 helps minimize size and weight while providing excellent performance in a variety of applications.
– Two extra-low dispersion elements and one Super ED element are featured in the lens design and help to control chromatic aberrations and reduce color fringing for increased clarity and color fidelity.
– A Nano AR Coating has been applied to reduce surface reflections, flare, and ghosting for increased contrast and color rendering in strong lighting conditions.
– The front lens element features a fluorine coating to protect against smudges and dust from adhering to the glass surface.
– A rounded nine-blade diaphragm contributes to a pleasing bokeh quality when employing selective focus techniques.
– Optical SteadyShot image stabilization helps to minimize the appearance of camera shake for sharper imagery when shooting handheld with slower shutter speeds. This stabilization system can also be combined with select camera's sensor-shift type image stabilization for more effective control of camera blur.
– A Direct Drive SSM system and internal focus mechanism provides quick, quiet, and precise autofocus performance and also contributes to more natural, intuitive manual focus control.
– Dust and weather-sealed construction benefits using the lens in inclement shooting conditions.
– Removable rotating tripod mount permits quick switching from horizontal to vertical shooting orientations.
– A zoom torque adjustment ring will help provide users with added control over the zoom function of the lens.
– Focus range limiter and focus hold controls offer more intuitive handling and faster performance when photographing moving subjects.
– A floating elements system benefits image quality when working at the 3.22′ minimum focusing distance with 0.35x magnification.
– Compatible with Sony's 1.4x and 2x FE teleconverters for reaching distances of up to 800mm.
– The included lens hood features a filter access window and a lock switch.
Sony FE 100-400mm GM OSS Lens Reviews
My Review of the FE 100-400mm GM OSS Lens:
In this Sony FE 100-400mm GM OSS Lens Review, I will go over everything you need to know including Hands-On, quick lab testing, and lots of real world sample photos.
Sample Video and A Quality User Experience type Review
Courtesy of TheDigitalDigest

Long Lens Zoom Portraits! Using the Sony G Master 100mm-400mm Zoom lens on the Sony A9
Courtesy of Jason Lanier

Sony FE 100-400mm F4.5-5.6 GM OSS lens review: Compact and optically excellent tele-zoom
DXOMark does a great job testing and comparing the optics of this lens! They used the 42mp Sony A7r II for the testing…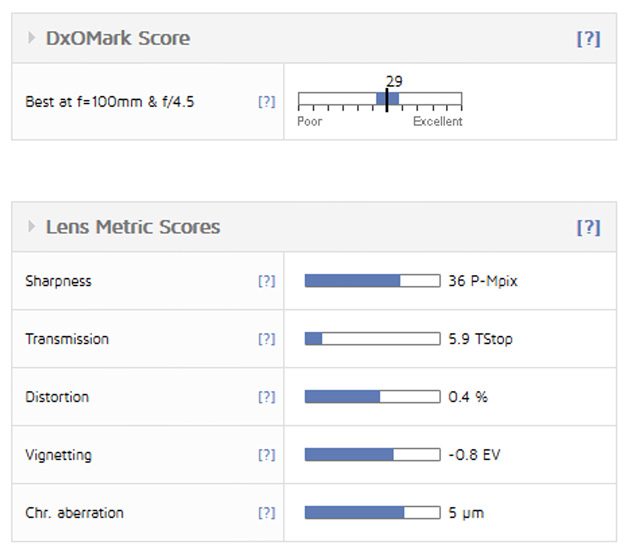 Another great review with some awesome sample photos and more…

Some really good sample photos worth checking out!

BHPhoto has a quality article showing off the FE 100-40mm GM Lens abilities at the race track, which is just down the road from where I live believe it or not 😉

In this very interesting and entertaining article by AlphaUniverse, the Sony A9 and FE 100-400mm GM Lens go to the Kentucky Derby! Some pretty awesome real world sample photos and much more…

Sony A9 Shooting Test with G Master 100-400mm
Some very impressive Bird Photography Captures with the Sony A9 and Sony FE 100-400mm GM OSS Lens courtesy of Angriest Photographer

Sony A9 and FE 100-400mm GM OSS Lens: Moon in 4K
Now this is some amazing 4k video footage of the moon, taken with the Sony A9 and FE 100-400mm GM OSS Lens and Sony FE 2X Teleconverter courtesy of A Very Nice Picture

Closing Remarks:
That is about it for this article, but please feel free to share your thoughts and reviews on the New FE 100-400mm GM OSS Lens from Sony.
I would love to hear what you guys think, and be sure to check back on this article as I will be updating it with new quality FE 100-400mm GM OSS Lens reviews as they come out!

Thanks again for visiting and have a wonderful day everybody!
Jay
Order Now:
Sony FE 100-400mm f/4.5-5.6 GM OSS Lens for $2498 @ BHPhoto | Amazon