Hi everybody and welcome back to SonyAlphaLab 😉 First off, I'm sorry I have not been around as much lately, but this morning I got up really early to try to bang out an article! Life is very time consuming theses days in all regards…
Sony is on the move and breaking records all over the place as far as I can tell. The New Sony A7r II is on fire in the imaging world and tons of people are posting sample photos, video's, open box's, first impressions reviews, etc… I do not have the camera in the lab just yet, but I can go over some of the info that I have seen and read on the web over the last few weeks 😉 I also plan on getting the RX10 II.
Just to let you know, I did complete my youtube video review (Click Here) of the new FE 90mm f/2.8 Macro OSS G Lens, but still need to finish the written review for this website.
Now, let's get to the good stuff…

Quality Sony A7

r

II Reviews
My Sony A7r II Review
Luminous Landscape A7r II video review which is really good!
dpreview com did some low light testing with the A7r II and they are very impressed by the performance and dare say "as good as a DSLR"
Colby Brown Photography >>
The a7R II is essentially the culmination of all the previous a7 cameras that Sony has released to date. It expands upon the resolution and dynamic range found in the a7R, improves upon the AF and in-body image stabilization found in the a7II and pulls in aspects of the low light performance and 4k video capabilities found in the a7s. In addition, it has fixed nearly all of the quirks found in the 1st generation a7r such as shutter shock, low light performance, AF accuracy and the menu system limitations.

Matt Granger just published his 10 Minute Sony A7r II Review and I thought it was really well done as expected:
I'm finding a lot of hard core Sony fans do not particularly like Tony Northrup's reviews on the new Sony A7r II. I find them very well produced and extremely informative. Just take their opinion as such and be sure to watch the other reviews I posted as well. So many good ones these days..

Sony Artisan Jason Lanier is pumping out some quality videos showing off what the new Sony A7r II can do in various pro environments:
Interview with Sony Artisan Brian Smith about the New Sony A7r II courtesy of Miguel Quiles:
Steve Huff has a quick Hands On Sony A7rII Review and I enjoy hearing his point of view on things.

LearningCameras.com produced and excellent Sony A7r II review as well and it's in 4k…
Wayne Goodman is also producing some quality real world testing and hands-on videos with the A7r II:
http://https://www.youtube.com/watch?v=TPSuBHhFTV8
http://https://www.youtube.com/watch?v=__-qEj0qQwY
Yannick Ciancanelli Photography is testing the Canon 600mm f/4 lens on the New Sony A7r II.
And the always entertaining DigitalRev TV reviews the New Sony A7r II.
Latest Sony Deals and Support Links:
New Sony A7r II Links:
Other Sony Deals:
Closing Remarks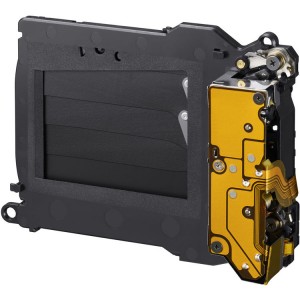 So, reviewers across the board are amazed with the new Sony A7r II. The fact of the matter is the camera is never going to please everybody in all regards, because that is an impossible task. However, for a full frame mirrorless solution this is clearly the best of the best by far in my opinion. You can't get anything close to the new Sony A7r II when it comes to resolution, size, features, and cost. It's just in a class of its own in my opinion.
The larger DSLR style cameras still have a place in the market and are better suited for Pro large lens use in particular. Larger buffers, better ergonomics for the weight, focus speed in low light, and better battery life in most cases is where the DSLR still shines today. Mirrorless on sensor phase detection focus technology is really great, but still not as good as the traditional mirror. The physical size of the af sensor modules is where the advantage comes into play on the DSLR….
Therefore it makes sense to have full frame Sony camera body for a second camera if you are a pro wedding shooter these days using Canon or Nikon. Many Pro's are making the addition these days and then switching to just Sony eventually… Photojournalists like Vice for example, are utilizing the killer Sony A7s in the field and this is just the beginning in my opinion.
I would consider using the new A7r II for wedding work if I was still doing that kind of photography. It really is that good at focusing with native Sony lenses from the testing I have seen so far. Still not as fast in super low light, but for all intents and purposes it looks good enough. The camera and features are better in every other way, which makes it almost a no brainer. Some shots are really hard to get at weddings though. For example, a bride walking towards the camera while coming down the aisle. This is not a good time for the camera to go hunting back and fourth. With the Sony facial recognition technology and the latest phase detection on sensor technology, the Sony A7r II should be able to perform up to standards in this regard. Testing will confirm one way or another, but this is the ultimate "hard focus must get" type of shot for wedding shooters in my opinion…
That is about it for now but thanks for checking in as always and please feel free to ask questions and/or comment below as always.
The New Sony A7r II has most of us drooling like dog watching a steak thaw on the counter, but have no fear! We will get through these hard times in photography history 😉
Jay