In this Sony E PZ 18-200mm f/3.5-6.3 OSS Lens Review, I will go over sample video and sample photos in detail so you can see exactly what this lens is capable of in the real world. I will go over the different zoom speeds and OSS using sample hd video so you can see for yourself how it performs. I also have a ton of sample photos, with 100% Crops, showing off a variety of focal lengths and all sorts of light conditions, subject, and compositions!
The Sony SELP18200 offers a huge zoom range equal to 27mm wide to 300mm super telephoto in a one lens. Capable of shooting Landscapes, street scenes, killer portraits with defocused backgrounds, and telephoto sports or wildlife! This high-quality optical design features 5 aspheric surfaces and 1 ED glass element which helps offer first-class contrast and sharpness from corner to corner.
The SELP18200 incorporates a circular aperture that has a 7-blades designed to maintain a circular shape from maximum aperture to two stops down, providing smooth, natural bokeh renderings with predictable specular highlight behavior.
E-Mount Lens/APS-C Format
27-300mm (35mm Equivalent)
Aperture Range: f/3.5-6.3 to f/22-40
ED and Aspherical Elements
Optical SteadyShot Image Stabilization
Power Zoom Mechanism; Variable Speed
Internal Focus
Seven-Blade Circular Diaphragm
Minimum Focus Distance = 11.81″ / 30 cm
Filter Thread = 67mm
Weight = 1.4 lb / 649 g
Price = $1198 @ BHPhoto
Key Features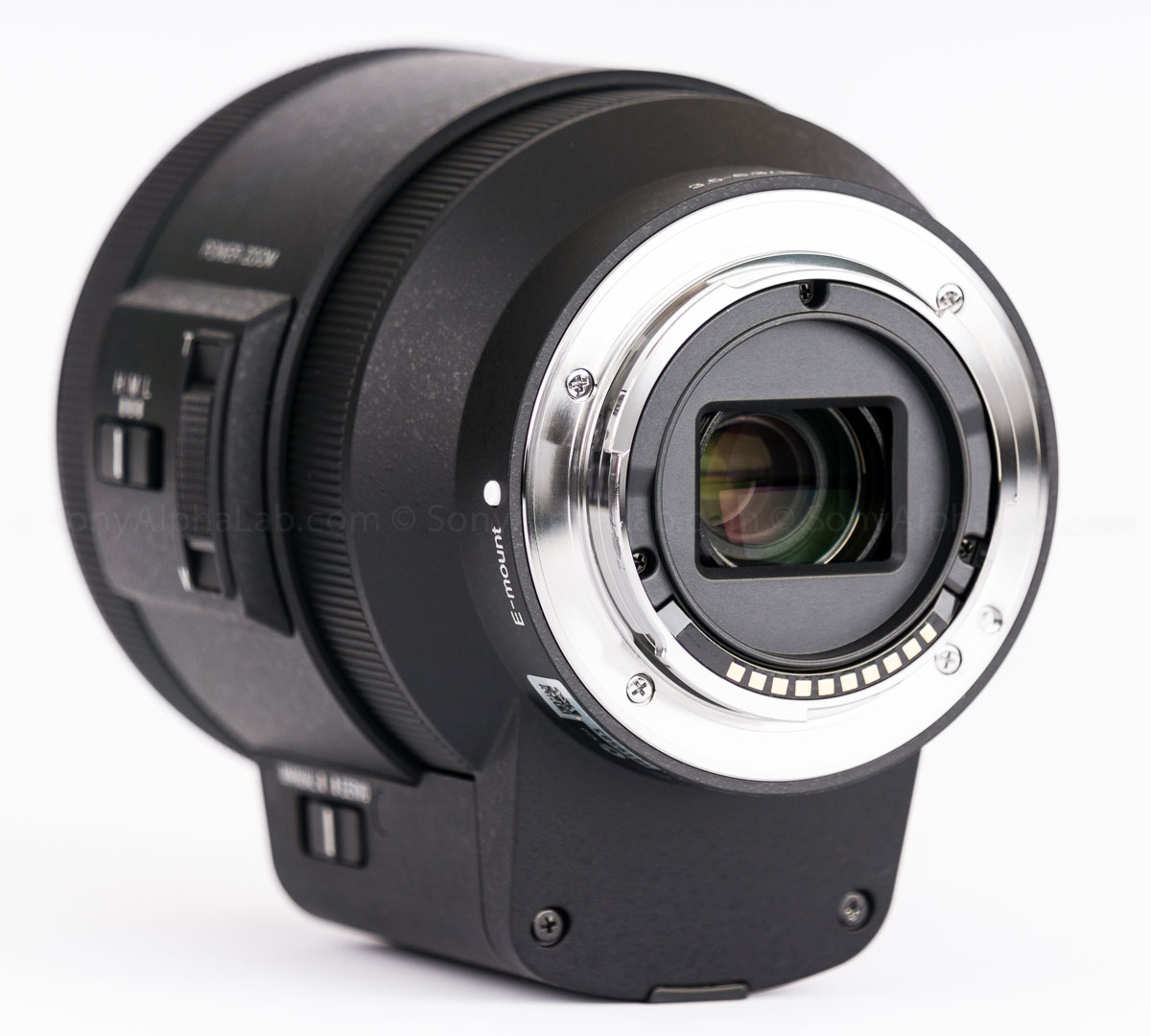 Optical SteadyShot (OSS) allows for sharp images to be captured using shutter speeds as much as 4 stops slower than would normally be possible when shooting handheld, This helps deliver top-quality images with minimal noise, thanks to lower ISO levels being needed. This also helps cancels out the slightly slower aperture of f/6.3 on the long end.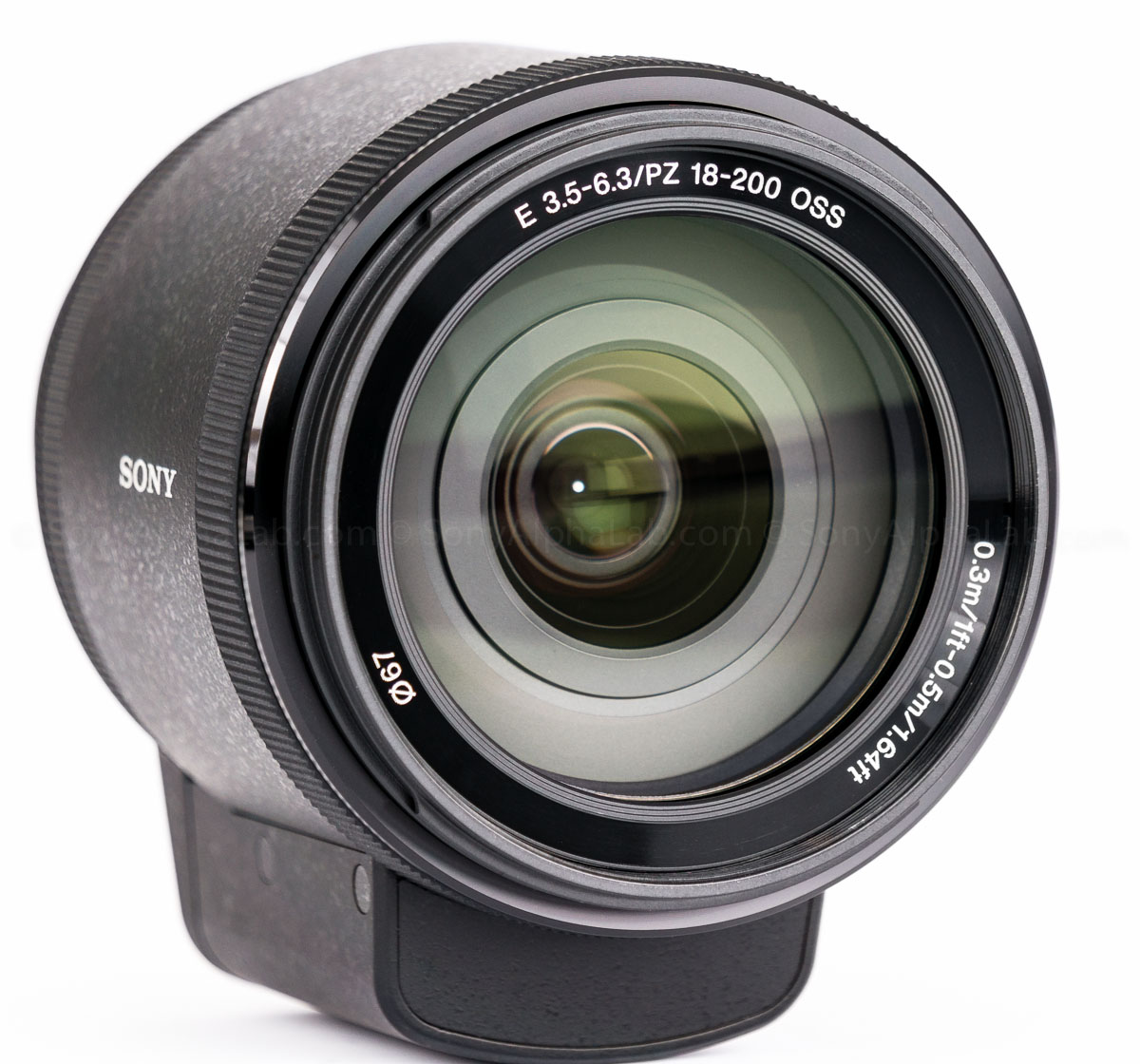 In addition to variable speed zoom the SELP18200 supports constant speed zooming, which is really difficult to do manually. The zoom can be controlled directly from camcorders and cameras that feature built-in zoom levers, as well as from the built-in zoom lever on the lens. The exterior of the lens barrel is made of aluminum alloy that helps balance the lenses size and weight, but also offers better build quality/ durable for which is always welcomed by myself in a lens!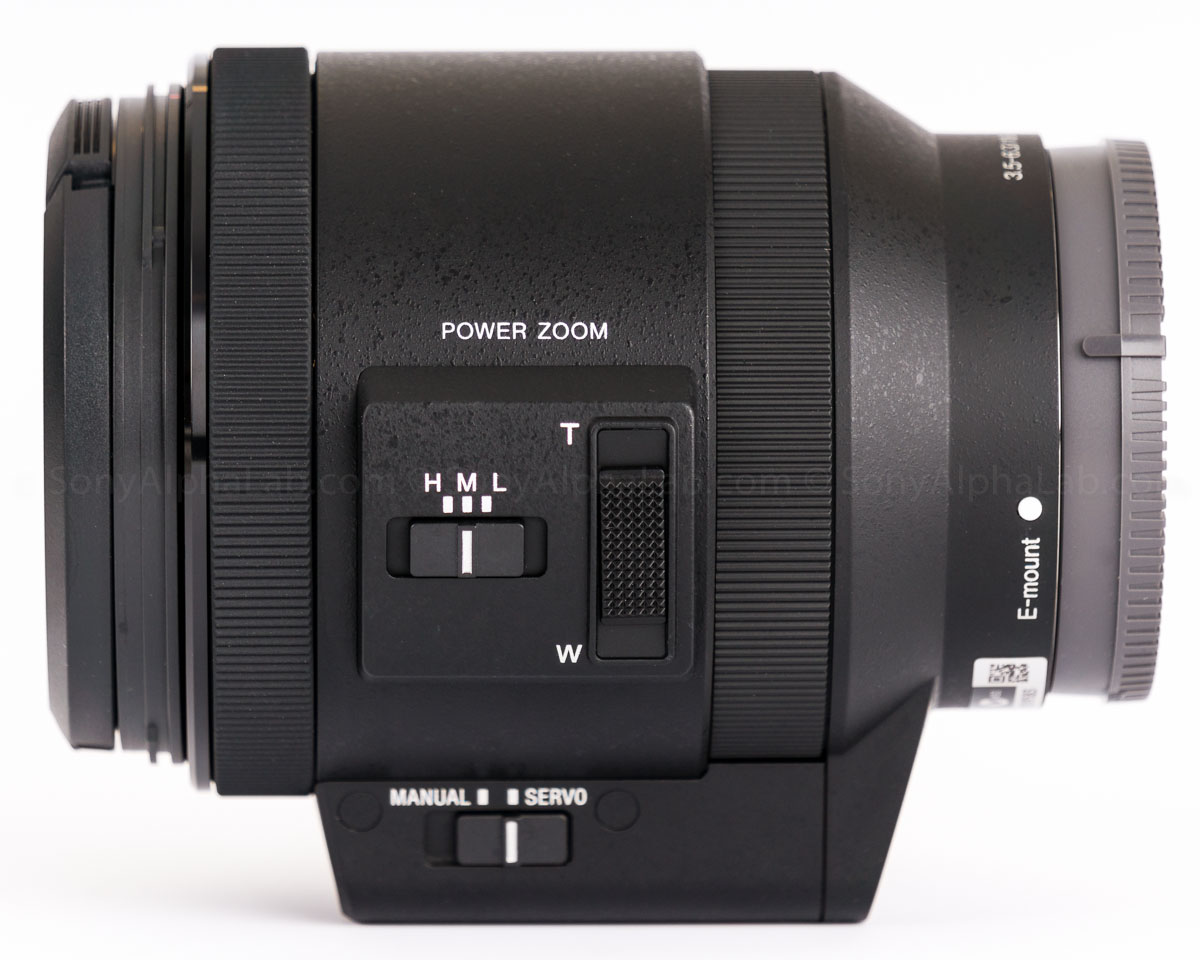 Sony SELP182oo and the Nex-3n
The power zoom 18-200mm lens is clearly designed for larger E-Mount camcorders like the VG30 for example, but the versatility of the Nex E-Mount camera line makes this a great option anybody in need of a smooth quiet zoom for killer video in particular. I mostly used my Nex-6 for the review of this lens, but the Nex-3n I reviewed here>>, has a built-in zoom lever that did operate the zoom just like the selp1560 kit lens.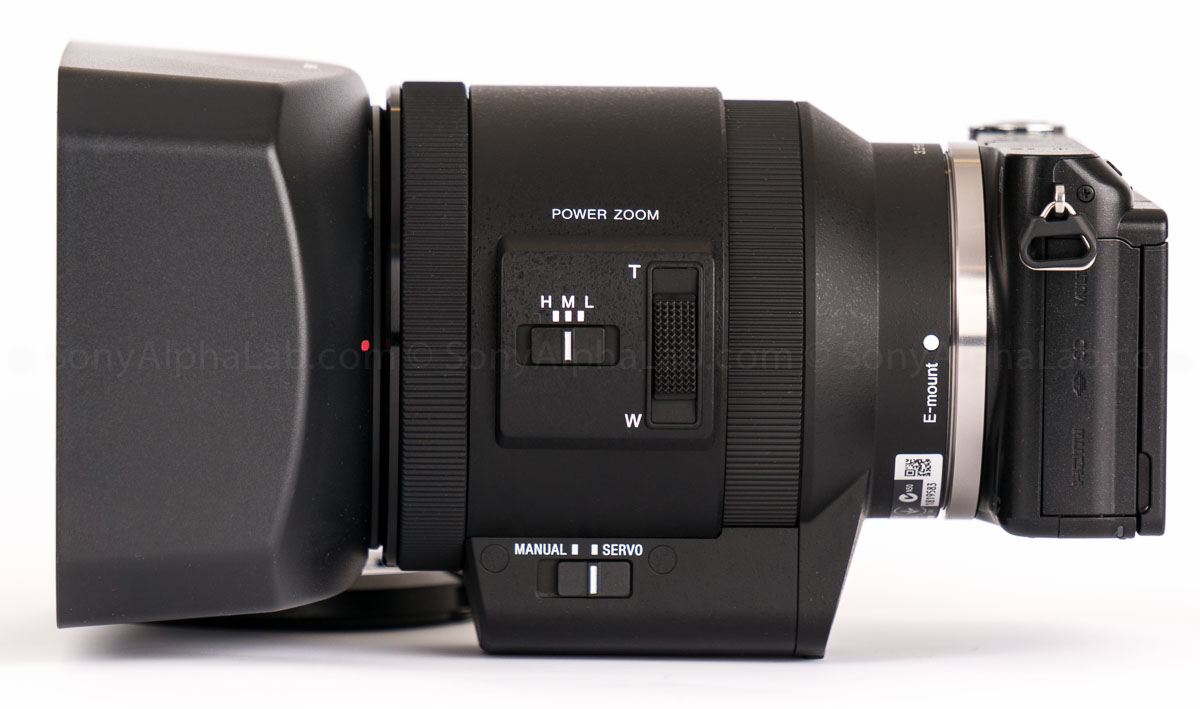 11x Zoom for a Wide Range of Subjects
The SELP18200 offers a wide 18mm to 200mm zoom range (35 mm equivalent: 27mm to 300mm): wide to super telephoto in a single versatile lens. Expansive landscapes, dynamic snapshots with normal human perspective, engaging medium-telephoto portraits with beautifully defocused backgrounds, and super telephoto sports and wildlife … this flexible lens comfortably covers all of these subjects and situations.
Metal exterior for a refined feel
The exterior of the lens barrel is made of aluminum alloy for elegant, high-quality appearance and feel that ideally balance the unit's compact dimensions. Metal construction also provides maximum durability in combination with the metal lens mount.
Sony E PZ 18-200mm f/3.5-6.3 OSS Lens – Overview and Sample Video
In this HD Video overview of the selp18200 I will show you how the zoom works in my hands while attached to the Nex-6. I will also go over all the key specs and features of the lens followed by several HD Video clips using the Sony Nex-3n and my Sony Nex-6 with various zoom speeds and subjects
Sony E PZ 18-200mm F3.5-6.3 OSS Lens – Real World Sample Photos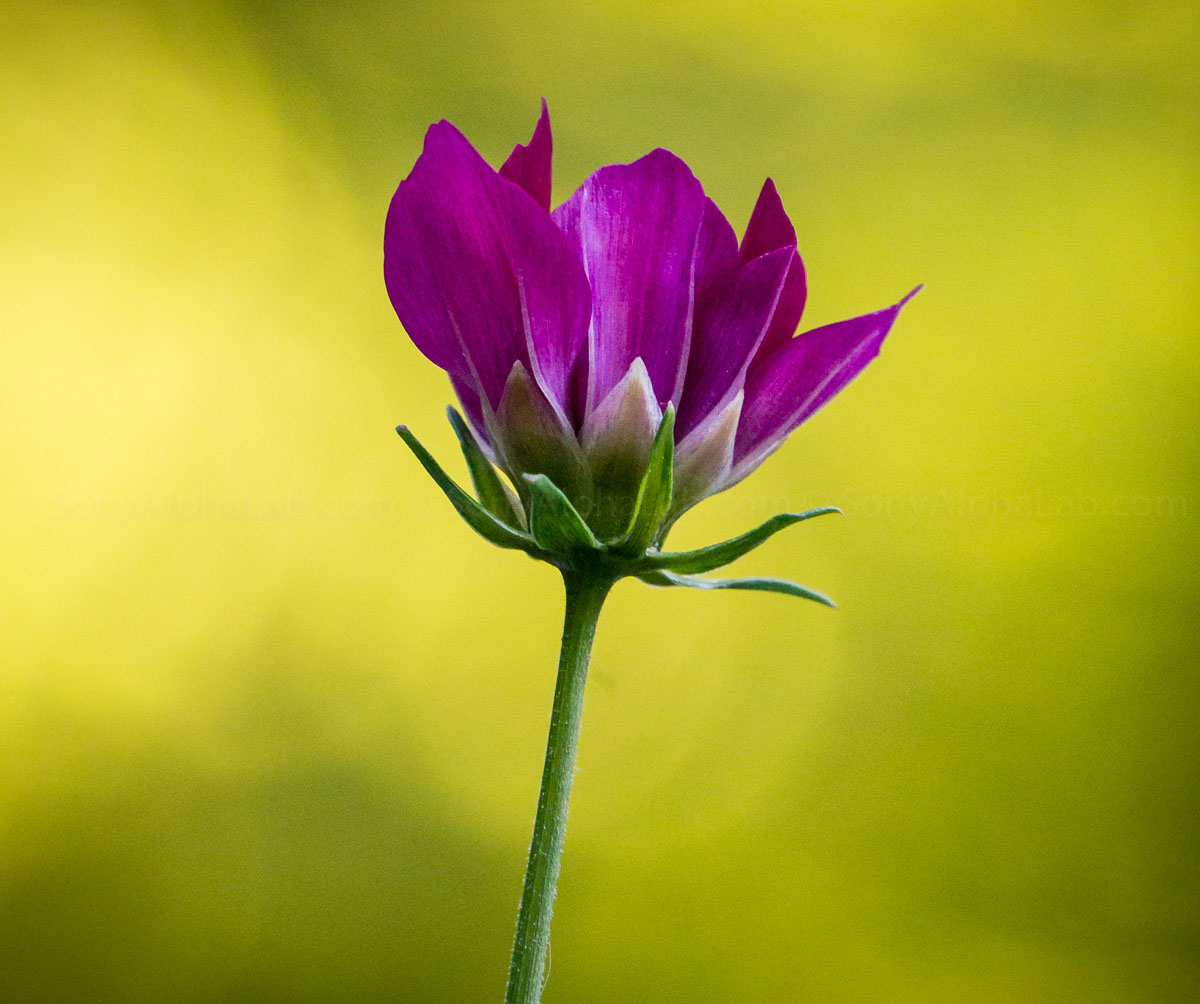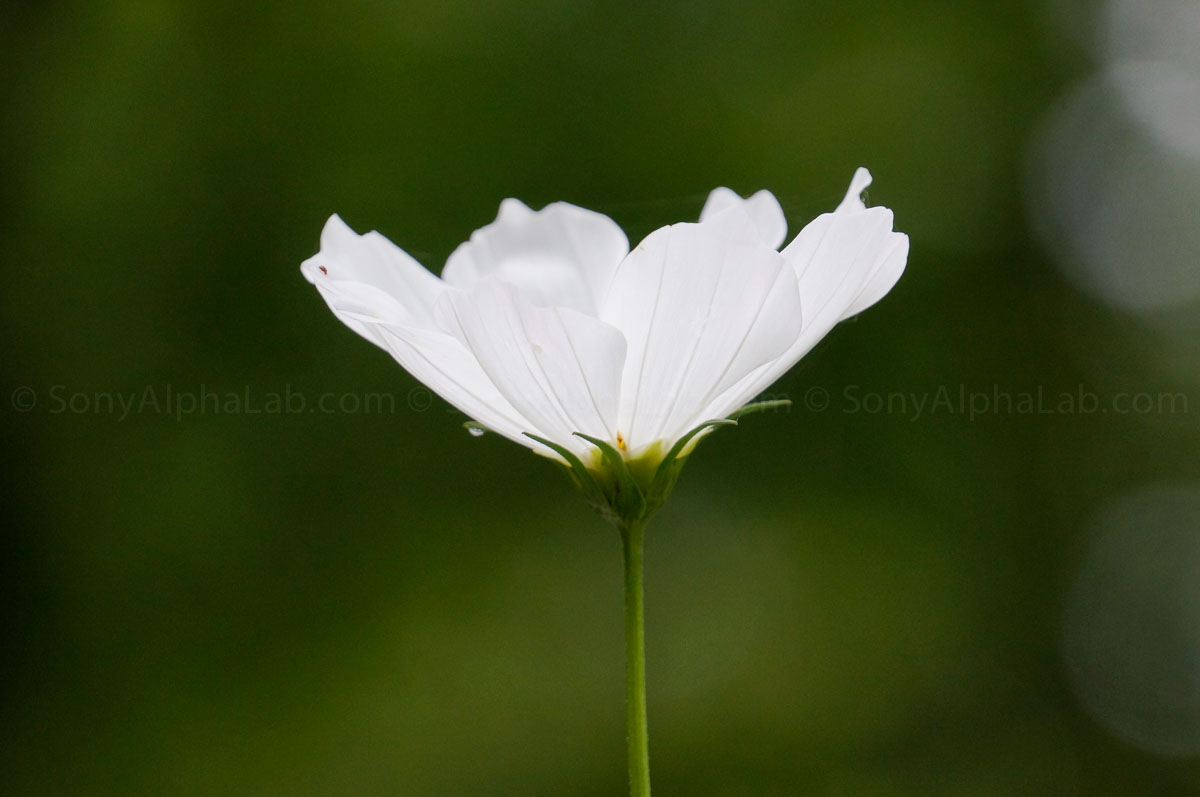 Layla on the deck heading down her slide.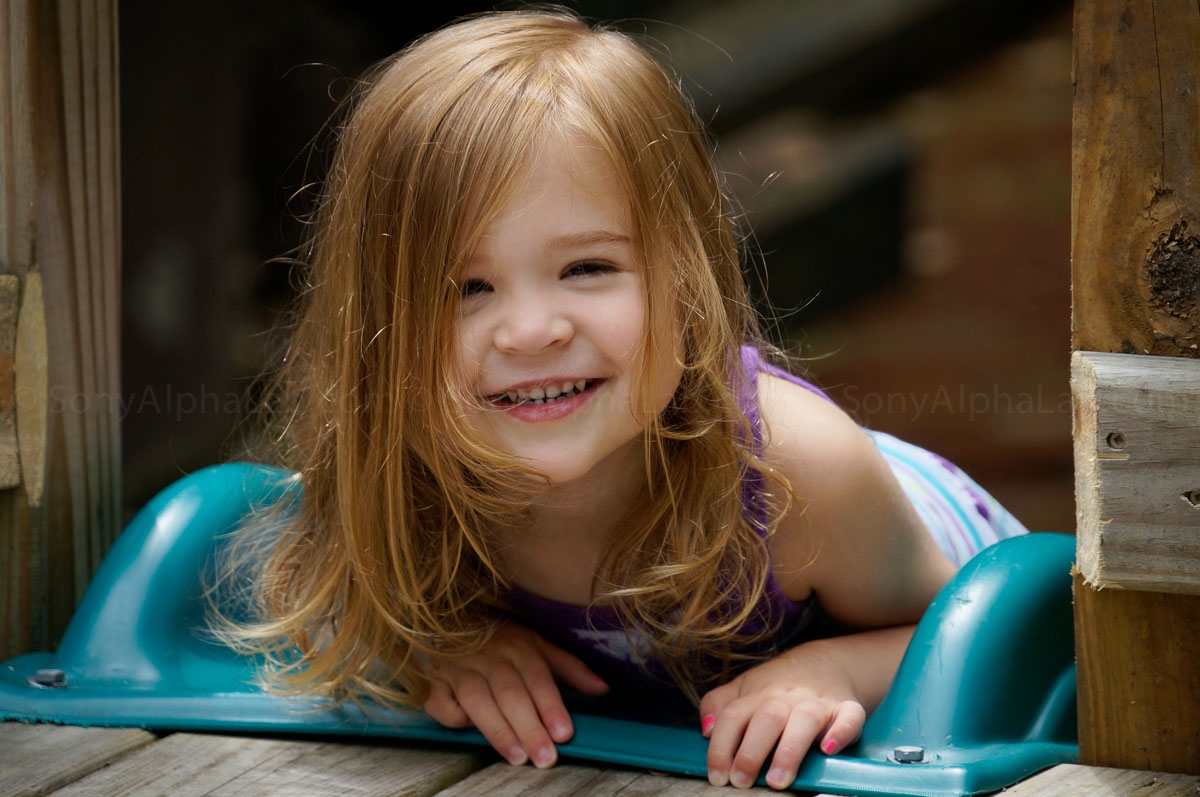 My buddy Chubs on the deck in direct sunlight.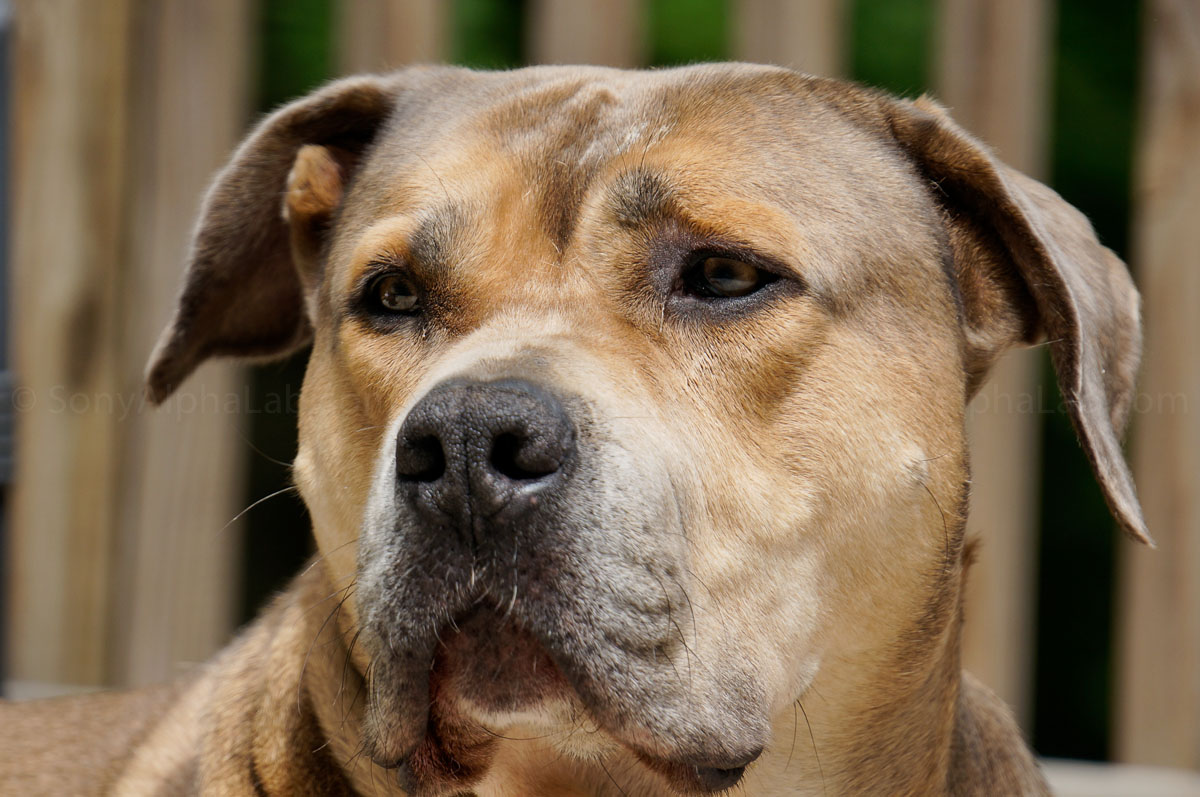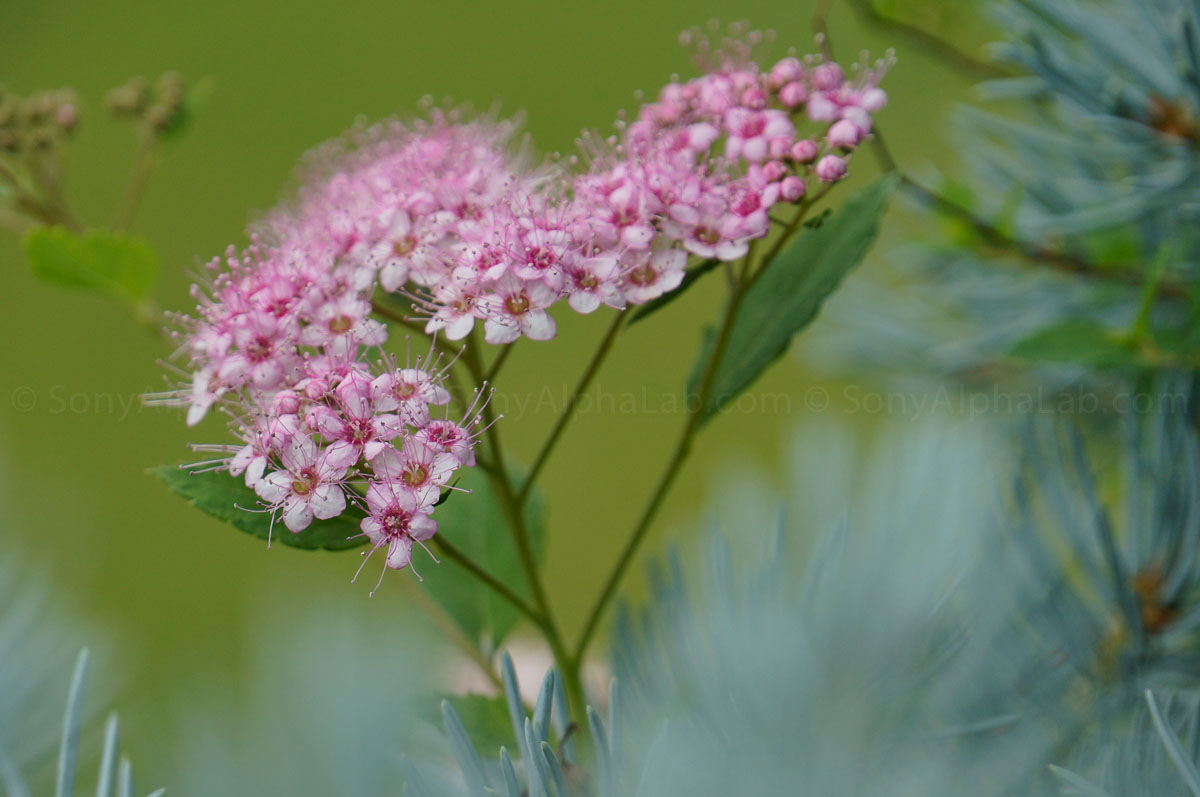 My Dad's Toyota Tundra.
Be sure to Click the Photos for the larger 120opx Versions!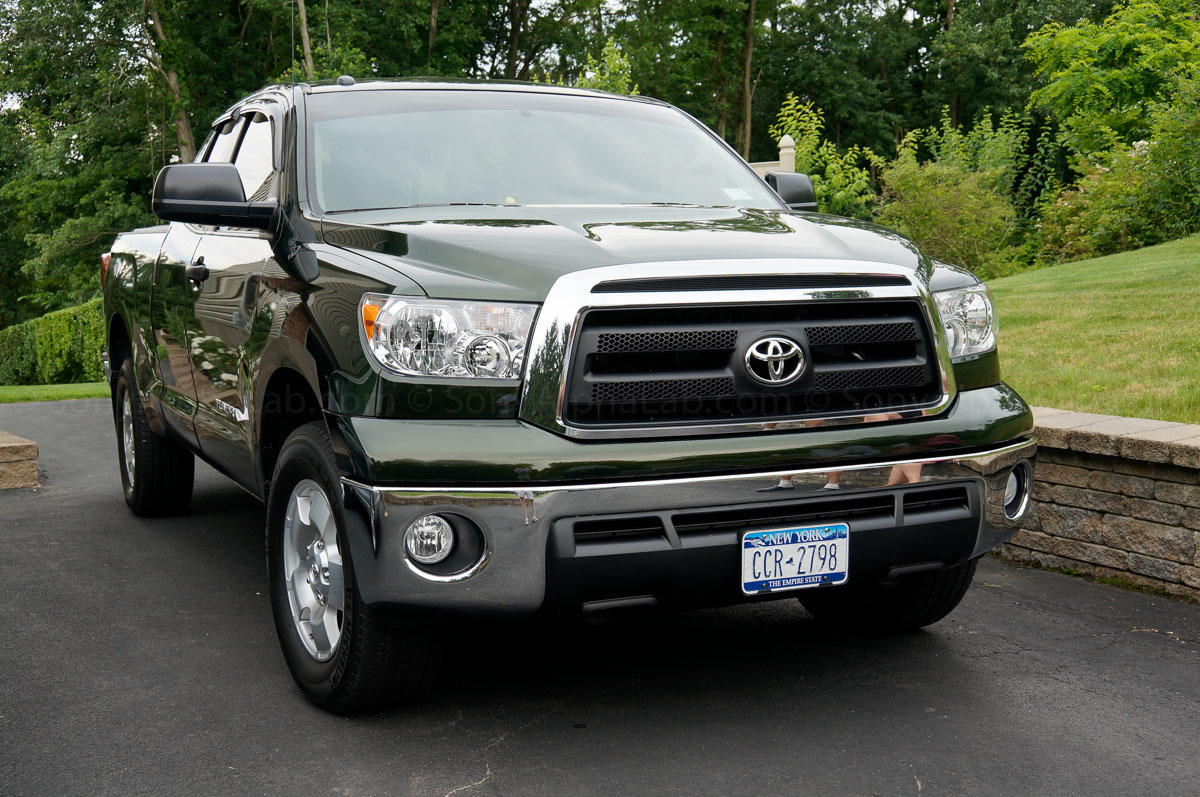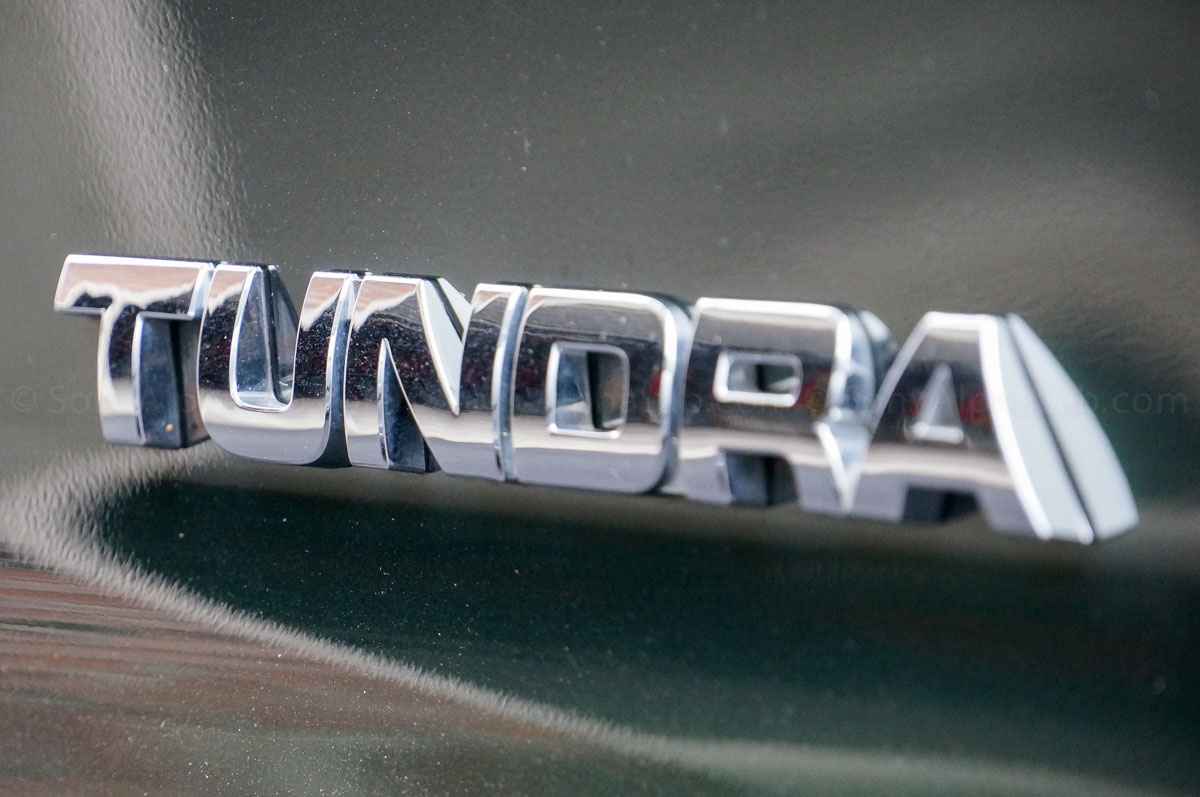 f/6.3 vs f/22 @ 200mm
Note the background de-focus abilities @ 200mm.
f/6.3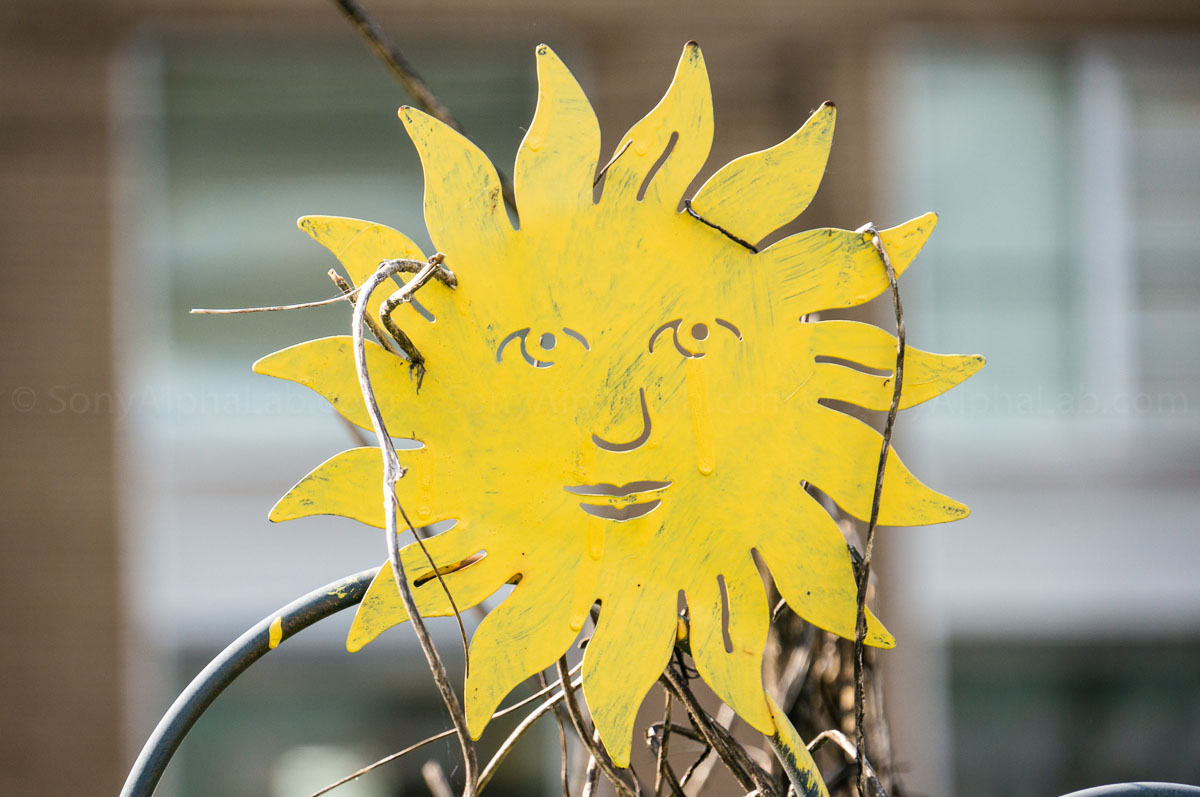 f/22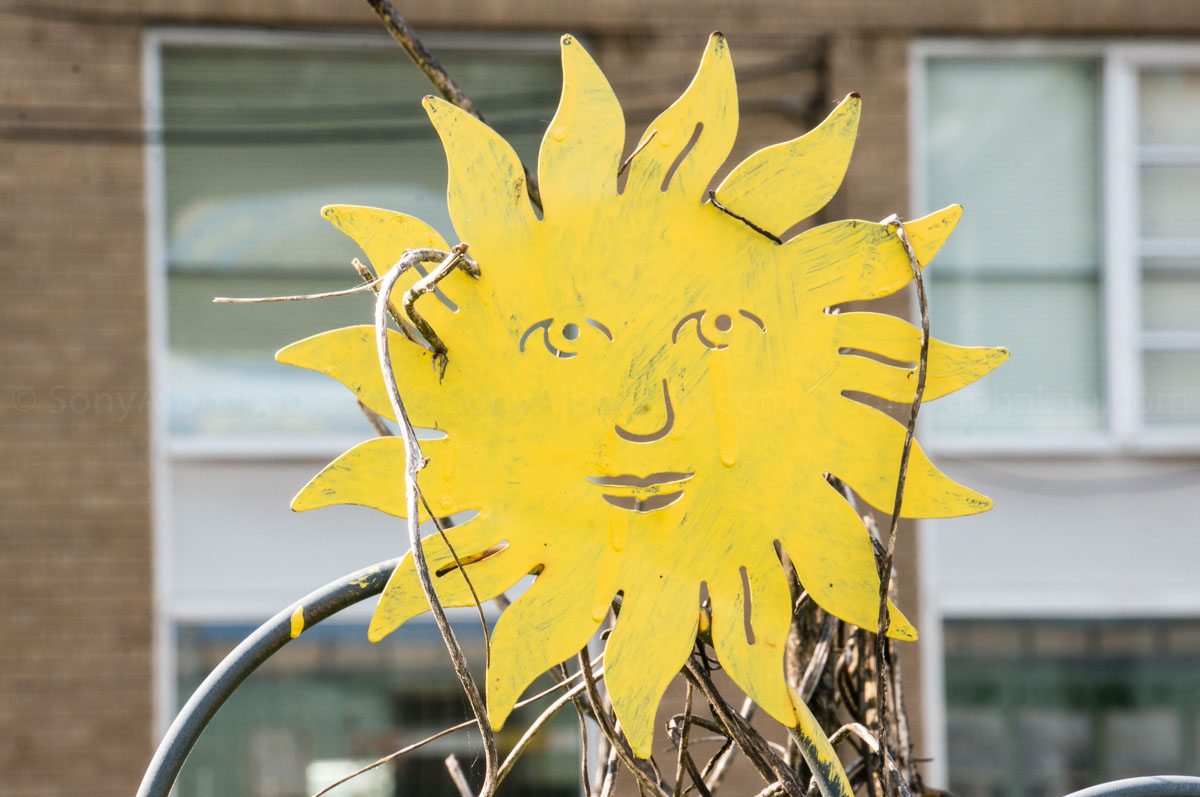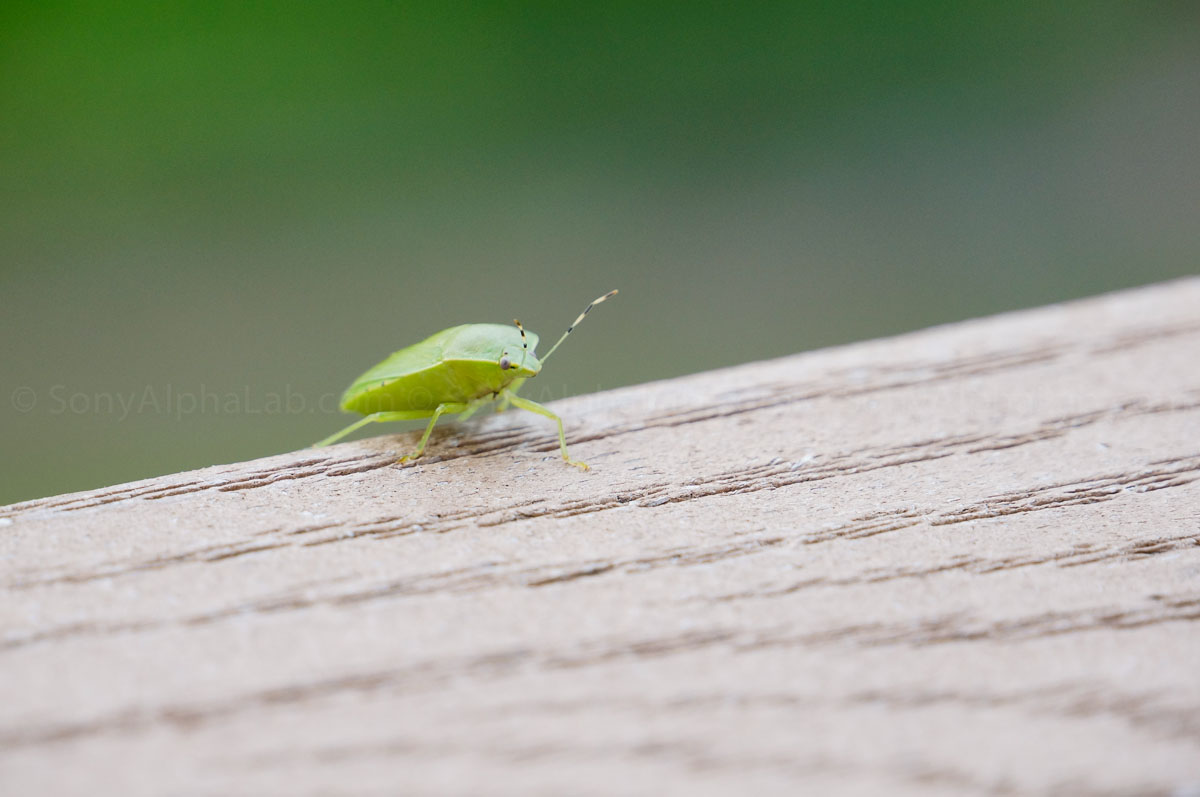 How about some real world photos of people? Some of my family that is 😉 First, my Uncle Tom who I don't think you have ever seem before. He doesn't make it out often, but it was nice to see him on father's day when I took these pics. He is a very proud Vietnam Vet that recently retired. Chilling on the deck.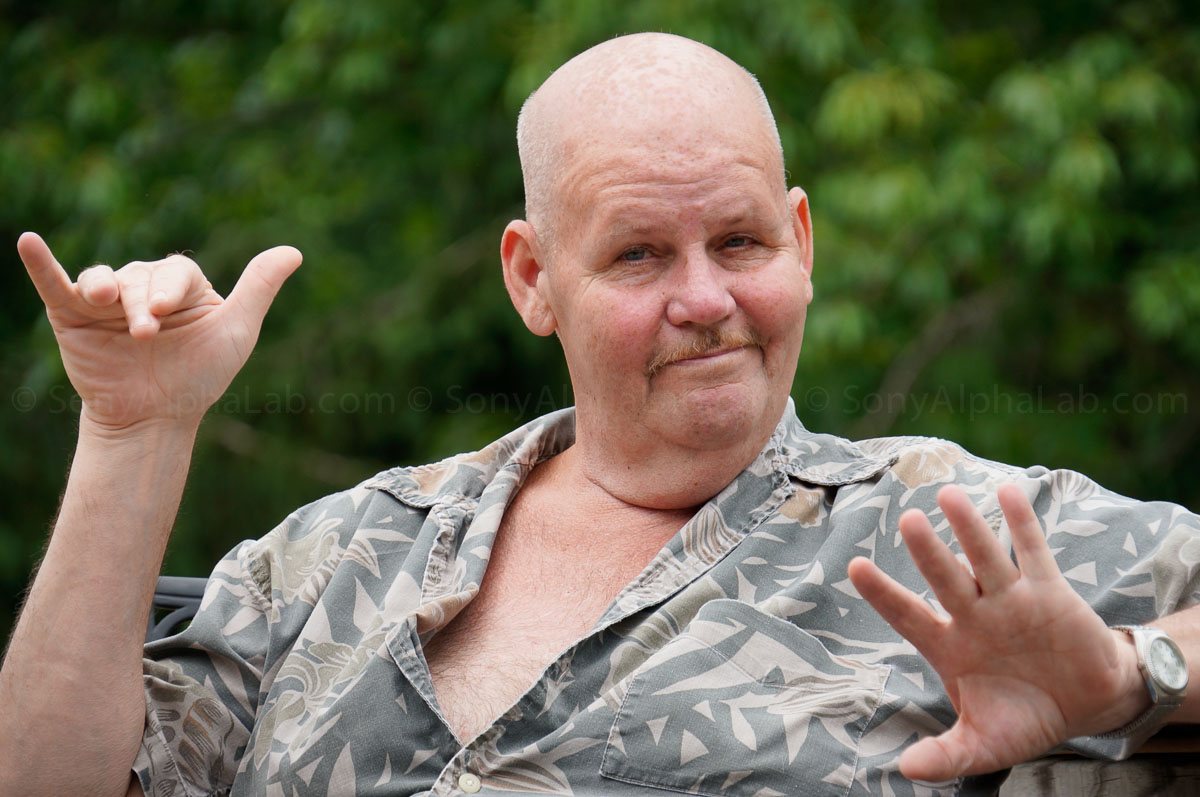 This next shot shows off the circular specular highlights in the distant background pretty well.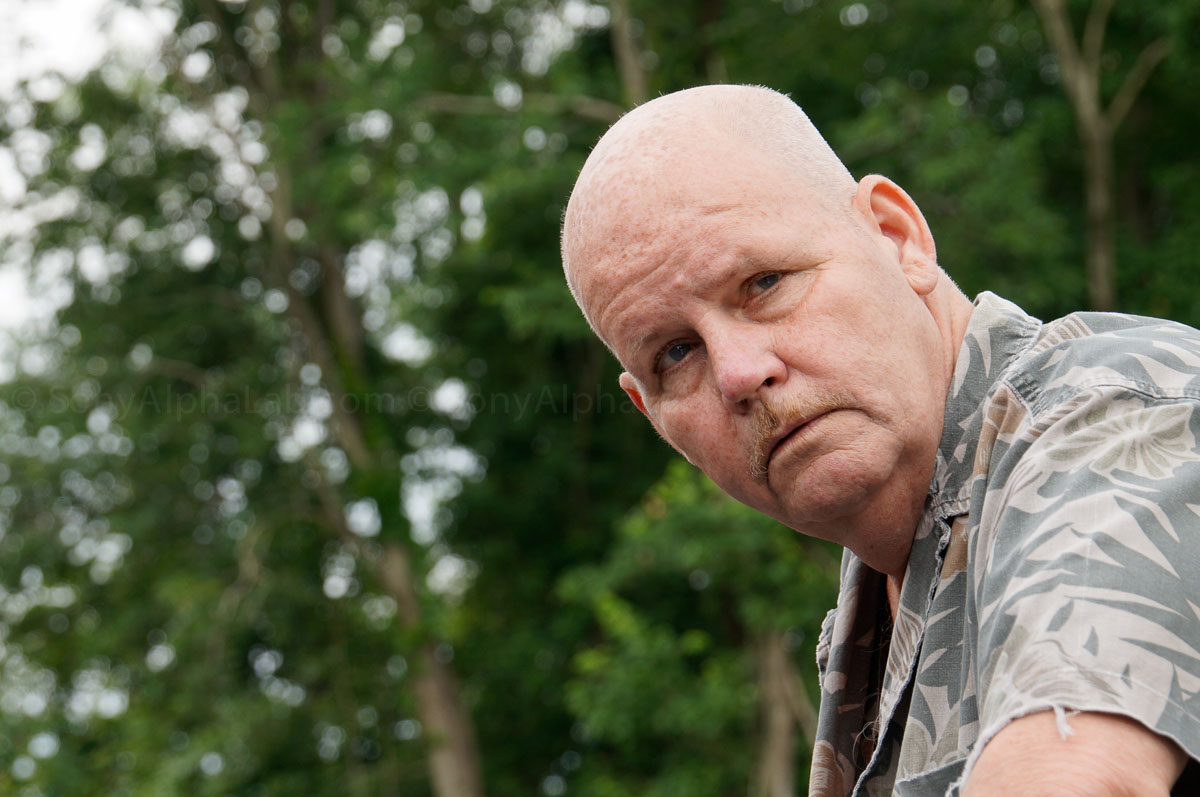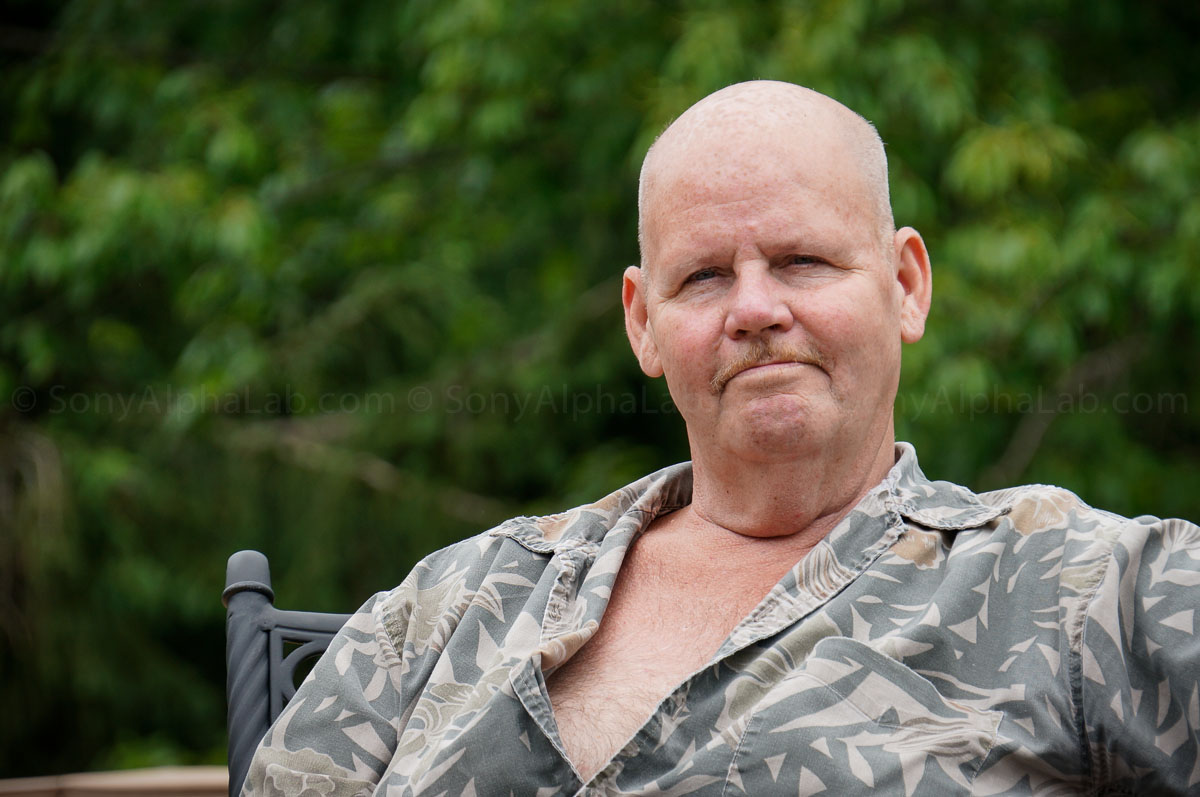 My brother big brother, by three years, Chris.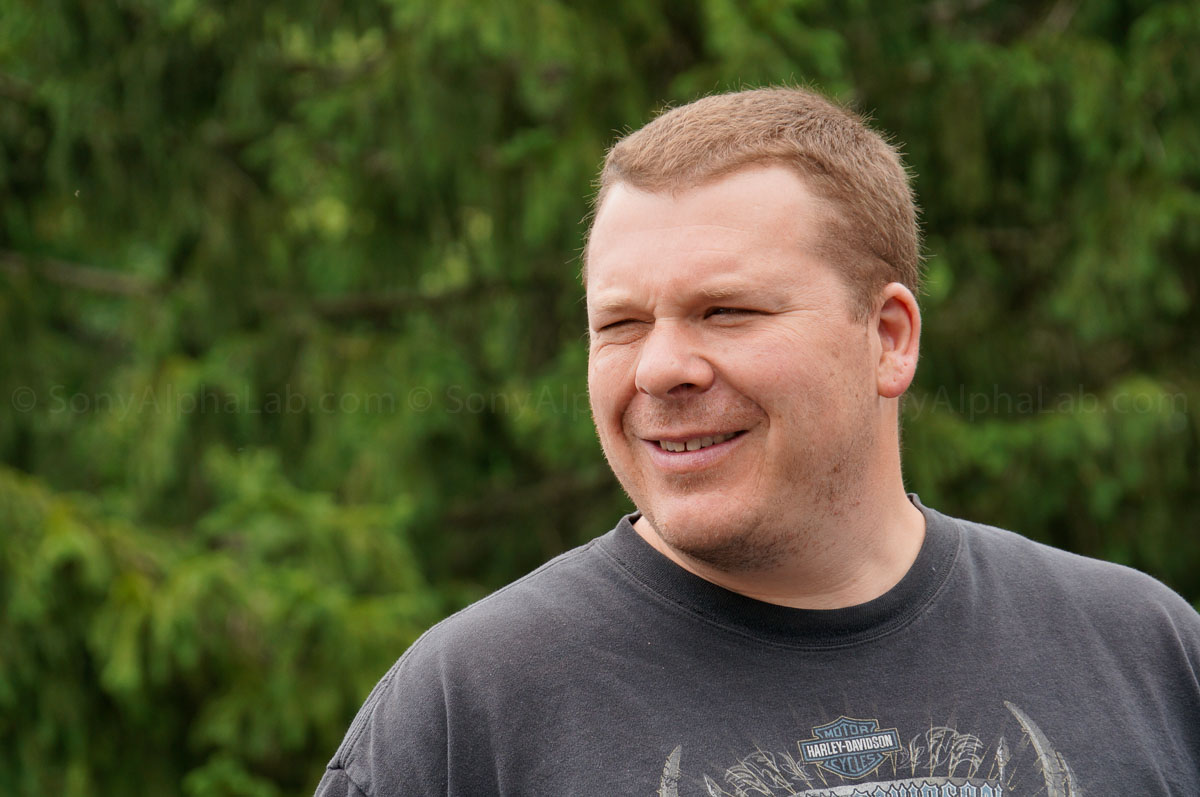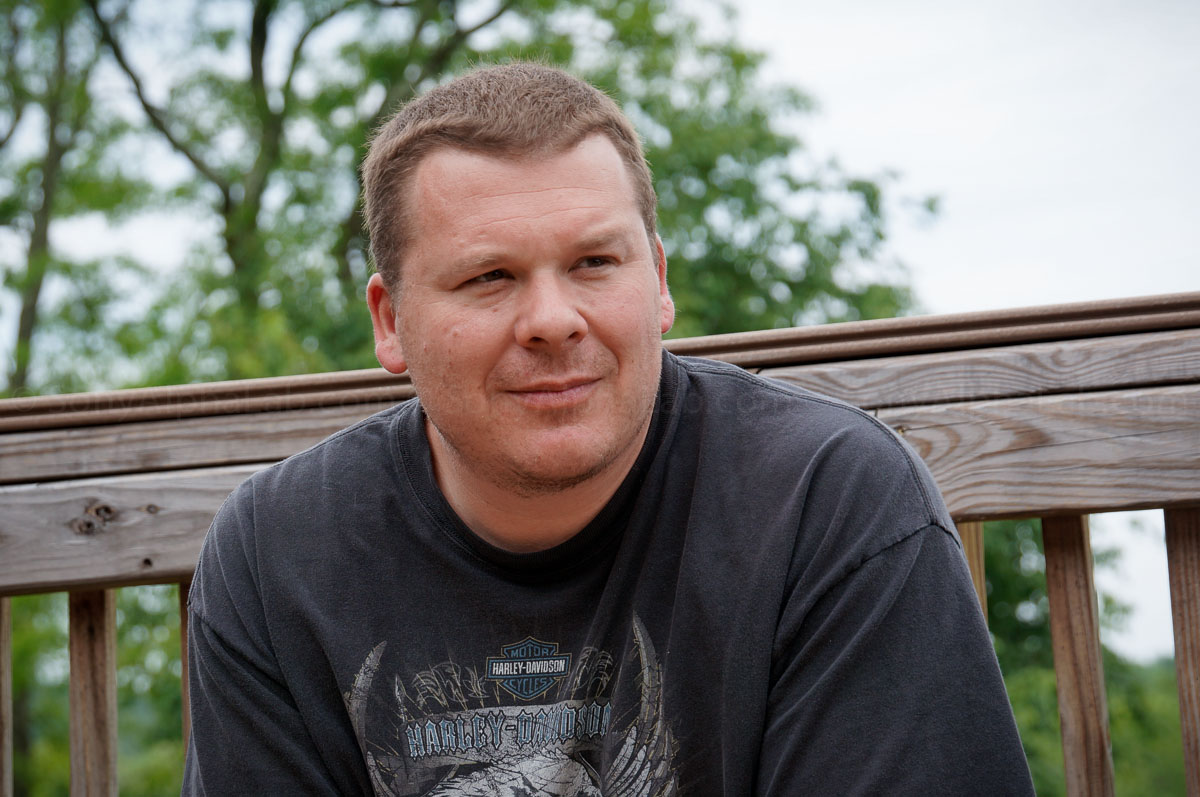 Chris happens to be a master plumber by trade and he broke out his hard hat to show me a new sticker he put on after helping out with the hurricane Sandy relief. He had this slogan that he and his partner would always say joking around "Bringing Heat to The People" The were basically ripping out old boilers that got destroyed, and replacing them with new units via Sandy relief money. In any event, his boss from the old job had a sticker made up for my Brother and few other guys that were on the team. Pretty cool I thought, so figured I would share the story and snapshot. My brother was also part of the crew that installed the awesome reflecting pools at the new Trade Center Memorial.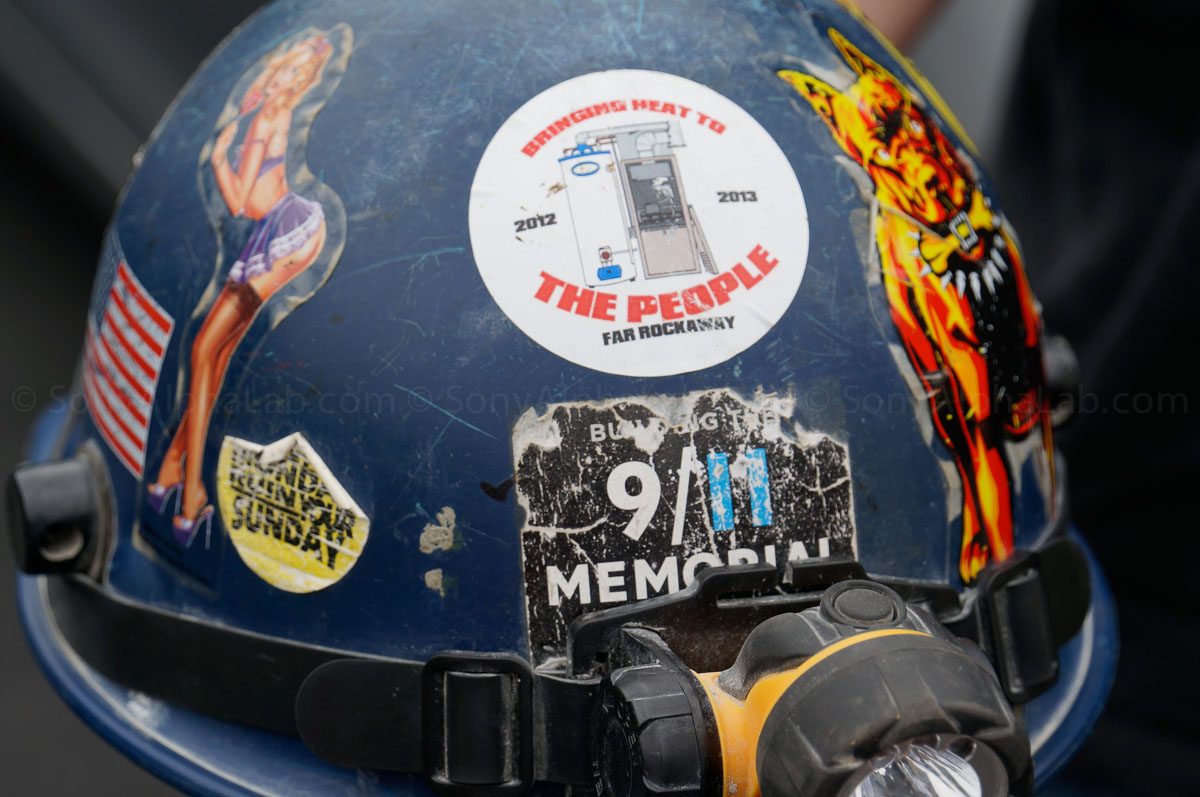 My brother Chris and my daughter Layla.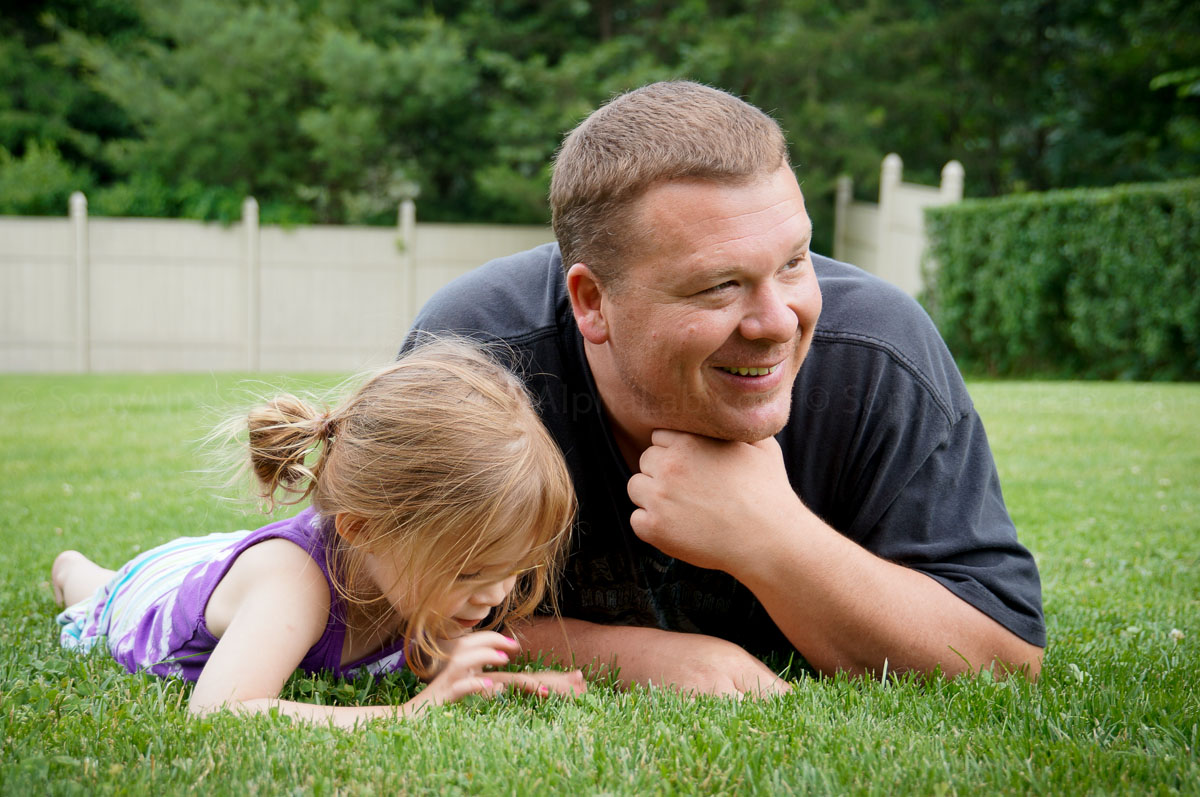 My Dad.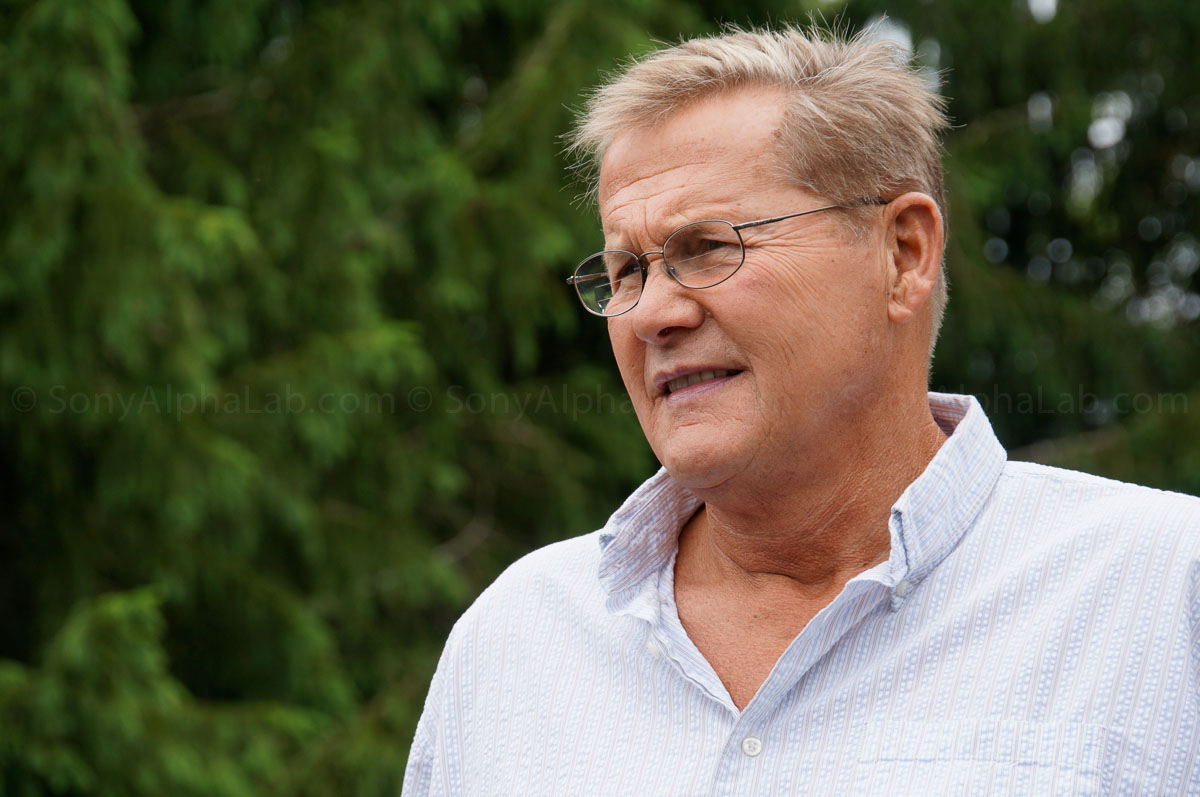 A photo of me on Fathers Day 😉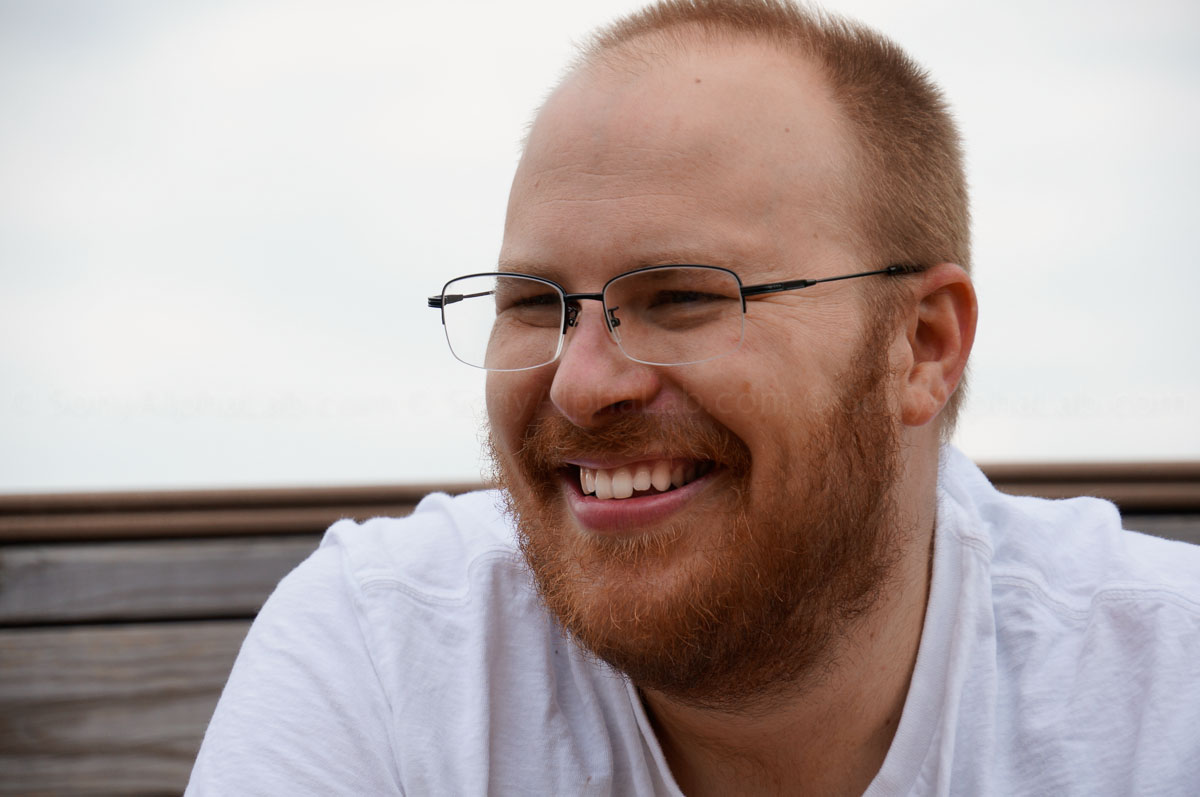 Chloe the dog with my dad in the background blur.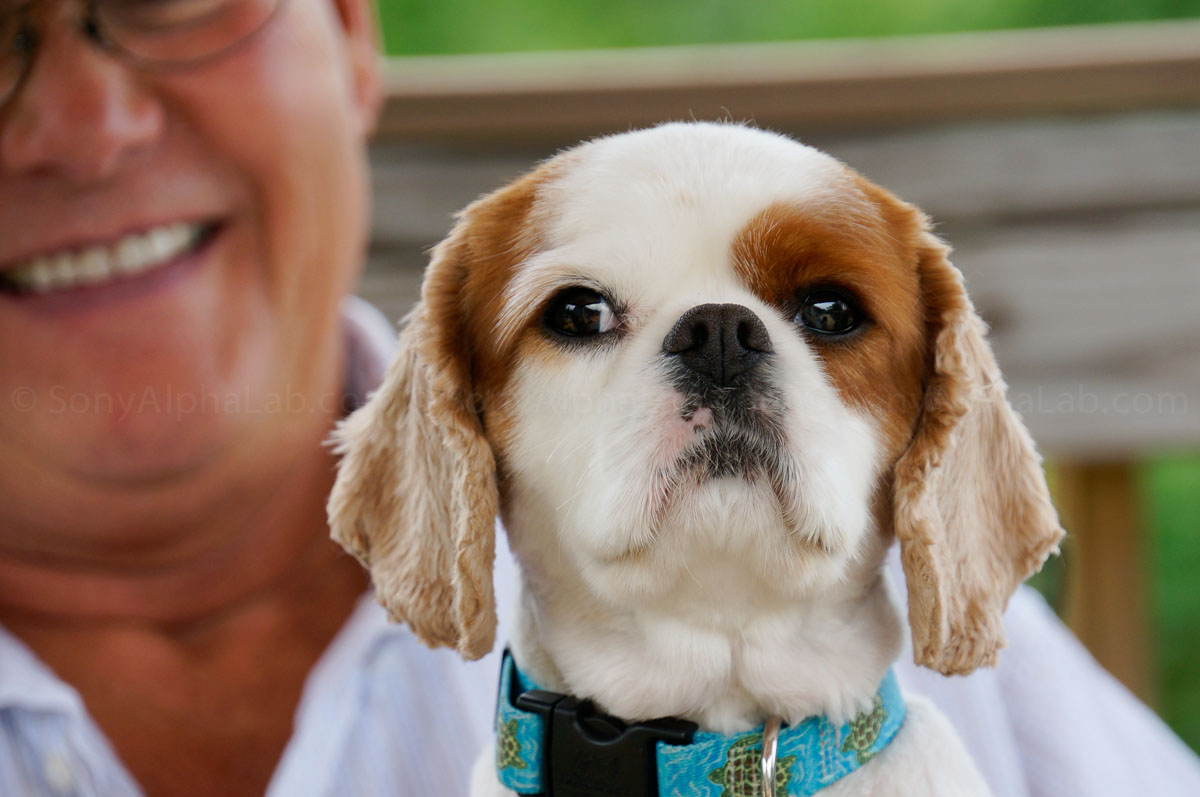 Common Focal Lengths Compared w/ 100% Crops
I took all these test photos in Raw quality so you can see exactly what the camera captured from the lens. I also used a few different focal lengths to give you an idea of how consistent the lens performance is throughout the focal range.
@ 20mm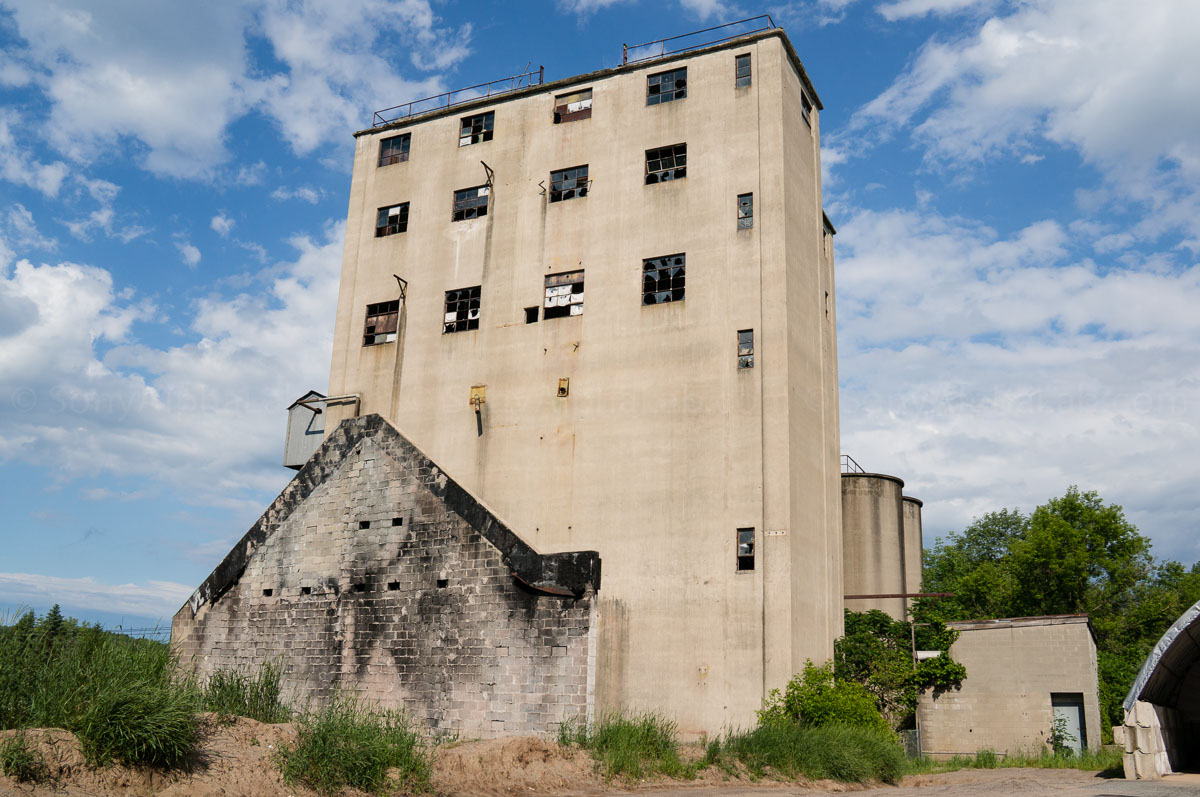 @ 53mm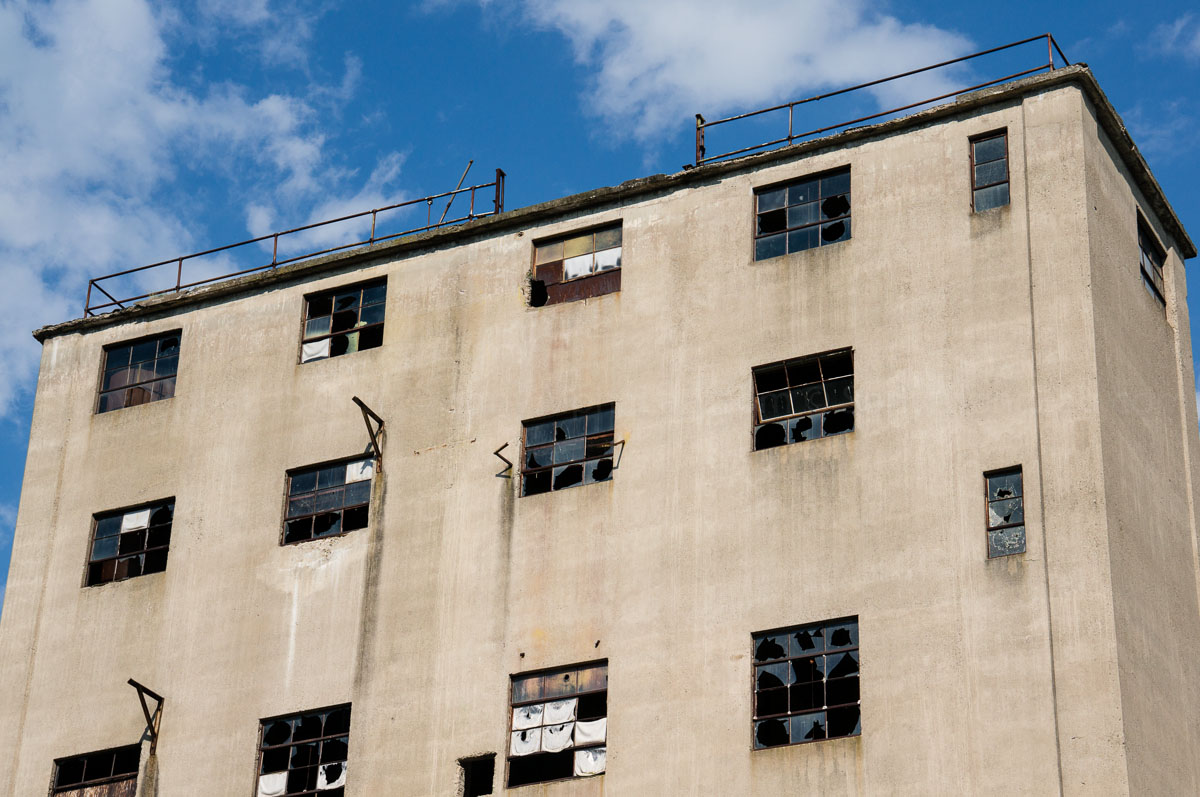 @ 100mm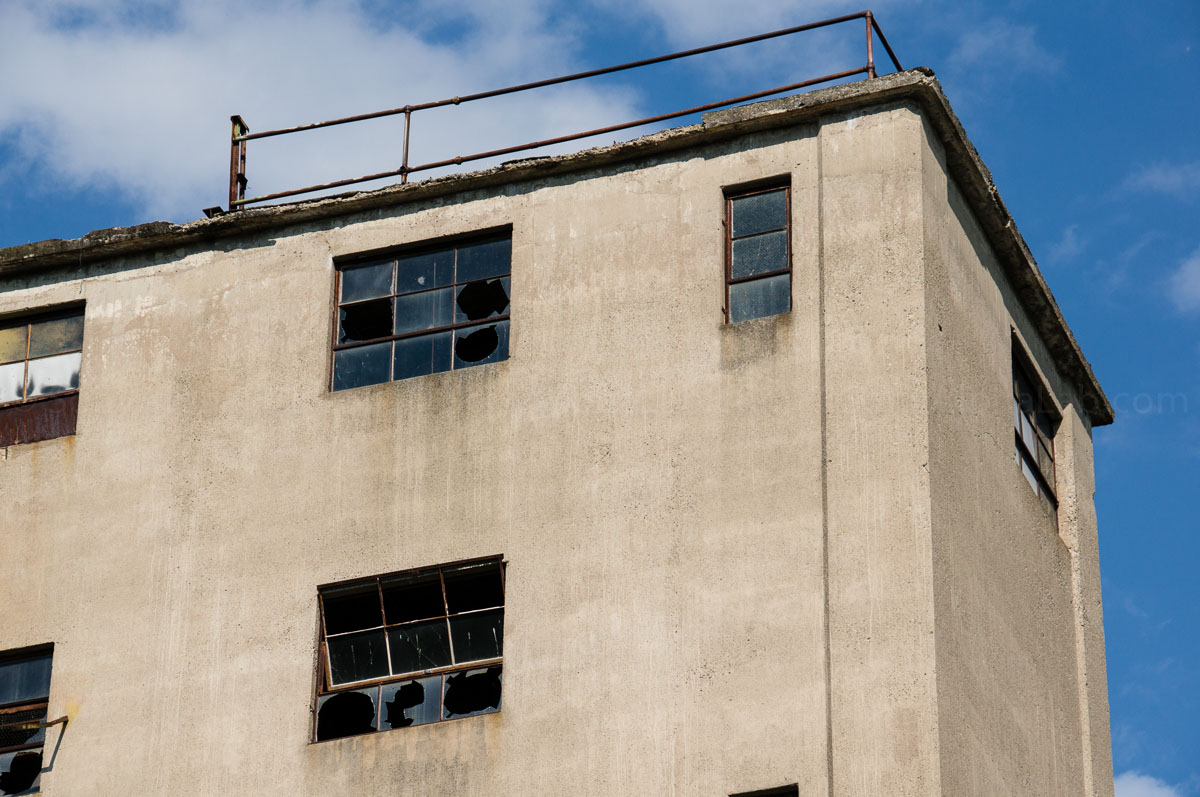 @ 200mm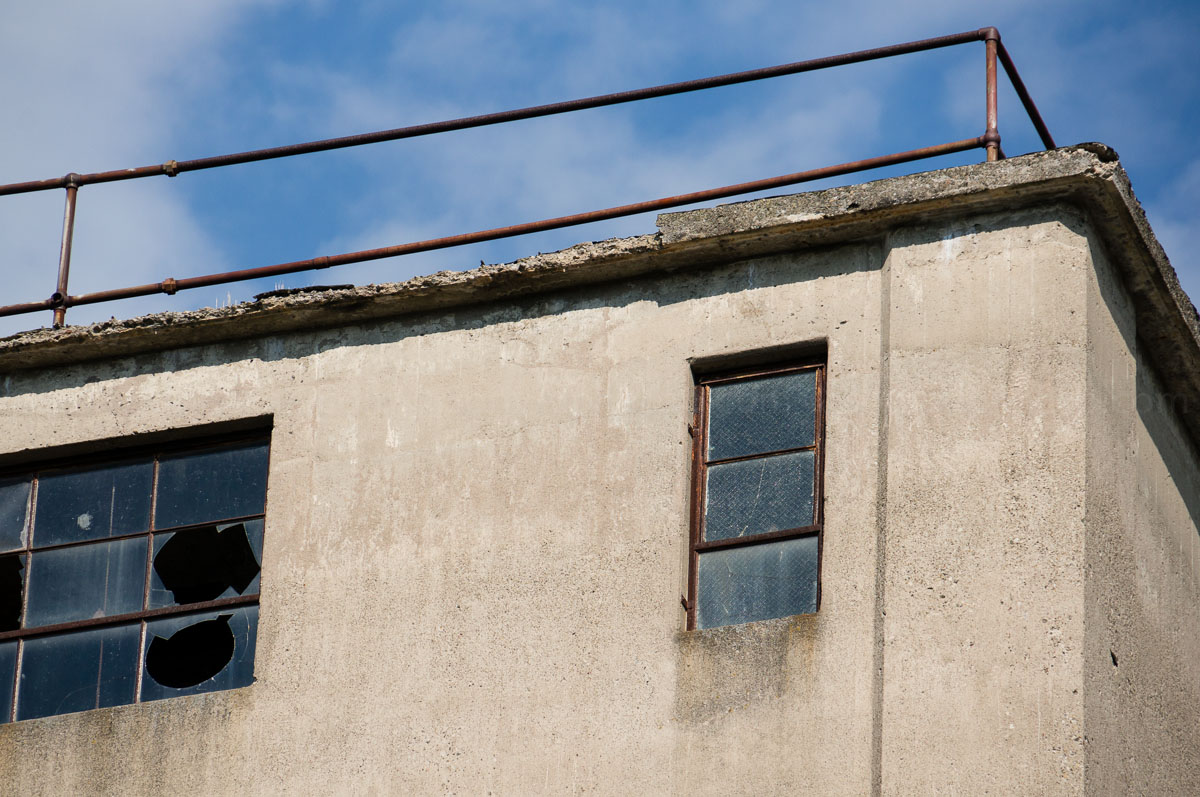 Conclusion
This lens was clearly designed with the Nex VG Camcorders in mind, but if you want to make movies and have a regular APS-C e-Mount camera, or plan on shooting in Super 35mm mode with a full frame e-mount camera why not?? Based on the very smooth 3-speed variable and constant zoom, the Sony E PZ 18-200mm OSS Lens Review is by far the best lens I've ever reviewed for video. It also performs great in the photography department, although the corners could be a bit sharper if you want to get picky. The price point of $1198, makes this lens incredible affordable when you consider what your actually getting for the cash. Super smooth, 3-speeds constant or variable, and almost silent powered zooming from 18-200mm is pretty amazing in my opinion. A budget cinematographers dream lens if you ask me!
I spent a lot of time playing with the zoom and it was very consistent, although the focus would shift around at times when the minimum focus distance was reached, or the scene changed enough to signal re-focusing to the camera. This could be annoying at times, but manual mode is available for those situations if you need it, or you can change focus modes to help. The facial recognition technology on my Nex-6 worked awesome when using this lens to prioritize focus and exposure as you saw in the sample HD Video above. It just seems to know where to focus most of the time for a lack of a better way of putting it. In order for the facial recognition to work, you need to have the focus mode set to area. This confused me for a minute, because I was using flexible spot and the option was grayed out in the menu. Once I switched back to Area focus mode it turned back on.
That is it for my Sony E PZ 18-200mm OSS Lens Review, but please feel free to ask questions if you have them, or just comment 😉 Jay
Sony E PZ 18-200mm OSS Lens @ BHPhotoVideo >>
Sony ALC-SH125 Lens Hood @ BHPhoto >>