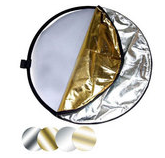 In this video tutorial I'll show you how I photographed the Sony Alpha 77 and the Sony Alpha 580 using the Sony Nex-5n. Pretty simple and straightforward process I must admit. To keep things very simple I used natural warm sunlight out on the deck with a 48″ circular diffuser on a light stand.

I then set up two tables to raise up the camera equipment so the background was above the deck railing. I then used to pieces of matte photo paper over lapped so the top piece is in front.
This hides the overlapping seam from the camera perspective. I usually pull the back piece of paper up and tape it to a chair or wall. This creates a white backdrop, but since it's the last days of fall in my town I figured I would do half white and half fall 😉
This video is available in HD so be sure to select the larger video options on the lower right of the player window.

Here's a few of the pics from the shoot, and be sure to click on them for a nice large crisp version!!

Sony Nex-5n w/ 55-210mm Lens – Product Photography

Sony Nex-5n w/ 55-210mm Lens – Product Photography

Sony Nex-5n w/ 55-210mm Lens – Product Photography

Sony Nex-5n w/ 55-210mm Lens – Product Photography

Sony Nex-5n w/ 55-210mm Lens – Product Photography

Sony Nex-5n w/ 55-210mm Lens – Product Photography

Sony Nex-5n w/ 55-210mm Lens – Product Photography

Sony Nex-5n w/ 55-210mm Lens – Product Photography

Sony Nex-5n w/ 55-210mm Lens – Product Photography

Sony Nex-5n w/ 55-210mm Lens – Product Photography

Sony Nex-5n w/ 55-210mm Lens – Product Photography